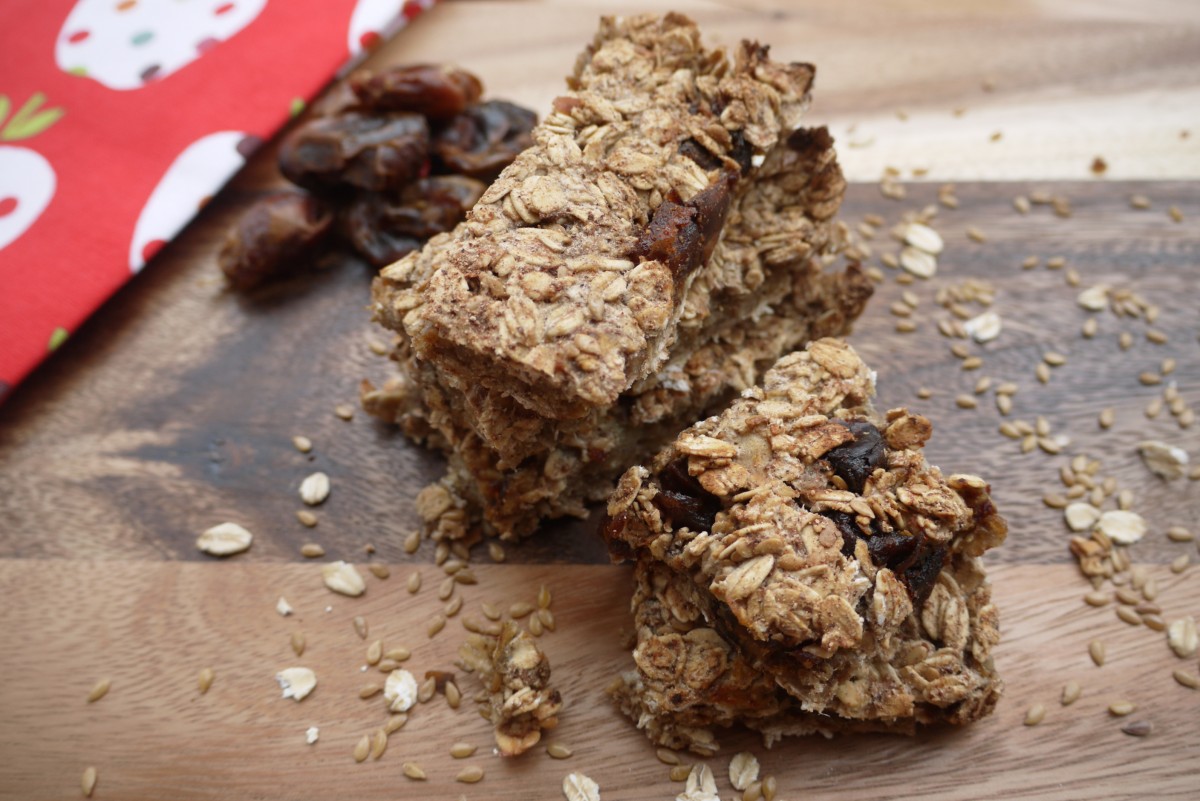 This is possibly one of the easiest, healthiest and most versatile quick breakfasts, snacks and desserts there is! A batch of these beauties can be whipped up in about 40 minutes and they make the perfect lunchbox filler, elevenses snack with a cuppa or post-school/college/work/gym filler until dinner. They also satisfy that mid-afternoon energy slump and craving for a bit of sweetness, without damaging your healthy eating plan.
They're free from refined sugar, dairy, eggs and gluten, and in fact just have 3 main ingredients. The bananas alone take the place of sugar, fat and eggs. A magic ingredient!
These bars are jam-packed with fibre, protein, healthy fats and minerals. You could substitute unsweetened dried cranberries or raisins for dates, but I love how dates become really sweet and caramelised in the oven. Almonds, hazelnuts or walnuts could take the place of the pecans, but again I love the sweet biscuity nuttiness of roasted pecans. I chose to use flaxseed in my batch, but if you have pumpkin seeds or sunflower seeds on hand, then give them a bash instead.
I love the vanilla, cinnamon and nutmeg in them as they're such delicious flavours together, and add a subtle sweetness.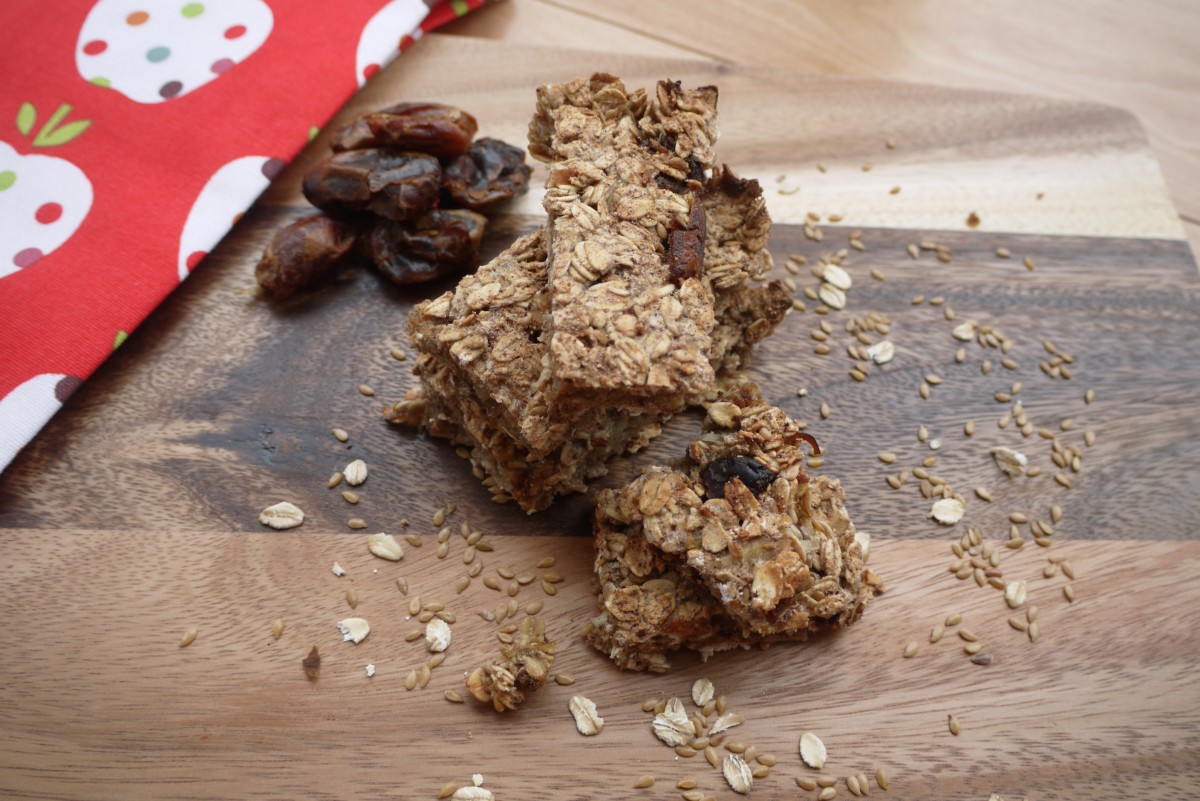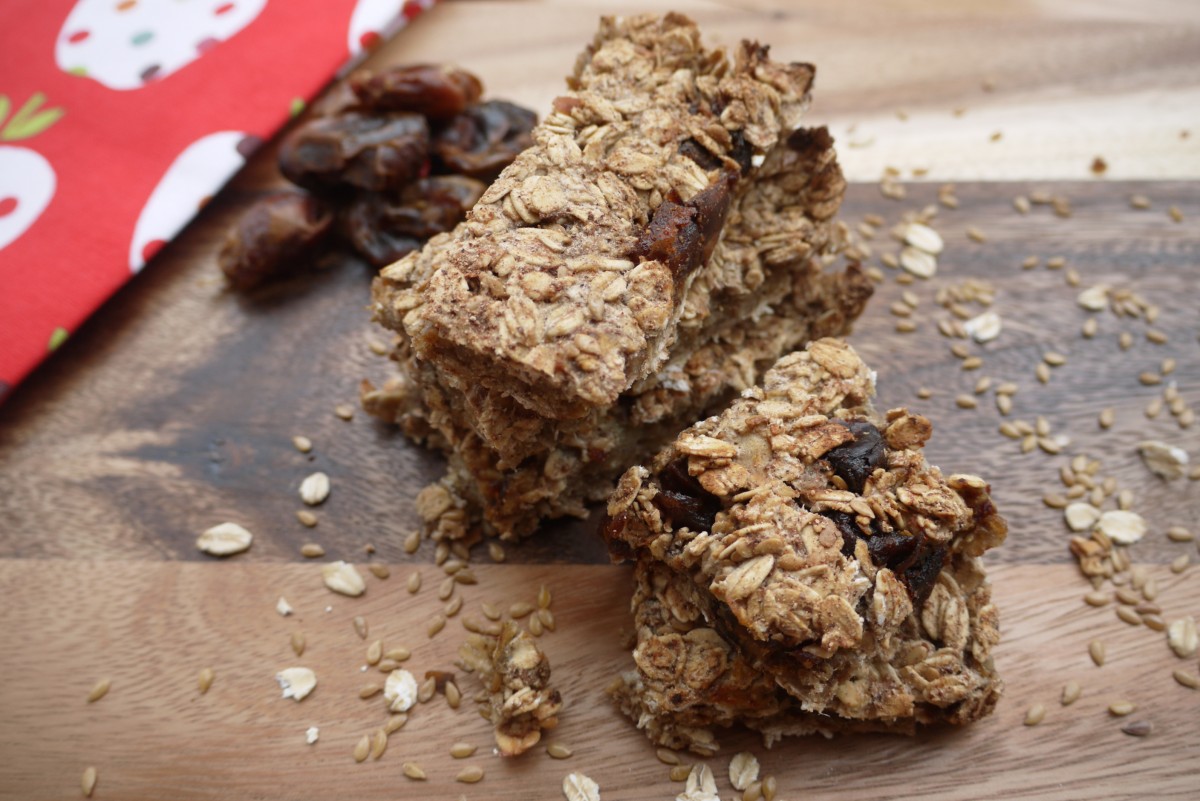 Nutty Cinnamon Flapjack Bars
2015-04-24 00:07:27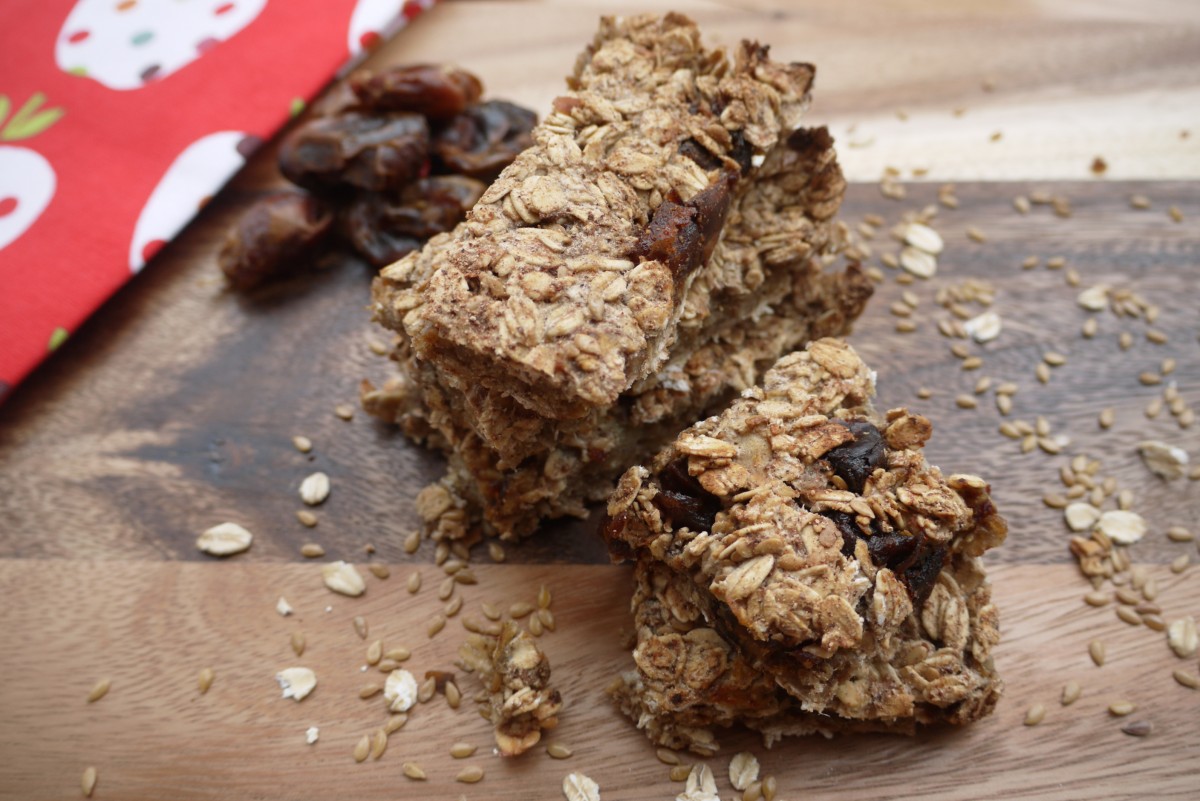 Simple, tasty and packed with fibre and goodness. The perfect snack!
Ingredients
coconut oil, to grease
2 large, very ripe bananas
312g (2 cups) gluten-free rolled oats
1tsp vanilla extract
36g (1/4 cup) dates, pitted and soaked in warm water for 20 minutes, to soften
23g (1/4 cup) raw unsalted hazelnuts or almonds, chopped
2 tbsp whole golden flaxseed
1 tsp cinnamon
1/2 tsp nutmeg
Instructions
Preheat the oven to 200°C and lightly grease a 9x9-inch square baking dish with coconut oil.
Peel the bananas and mash them in a mixing bowl. Mash very thoroughly until no large chunks remain and it's almost a liquid.
Stir in the vanilla, cinnamon, oats, dates, seeds and nuts.
Pat the thick mixture evenly into the baking pan. Dust nutmeg lightly across the top.
Bake at 200C for 25-30 minutes or until the edges begin to turn brown and crisp.
Place the baking pan on a rack to cool. When the pan is mostly cool, cut into bars.
Eat immediately or store in an airtight container for up to 2-3 days.
Rosanna Davison Nutrition https://www.rosannadavisonnutrition.com/