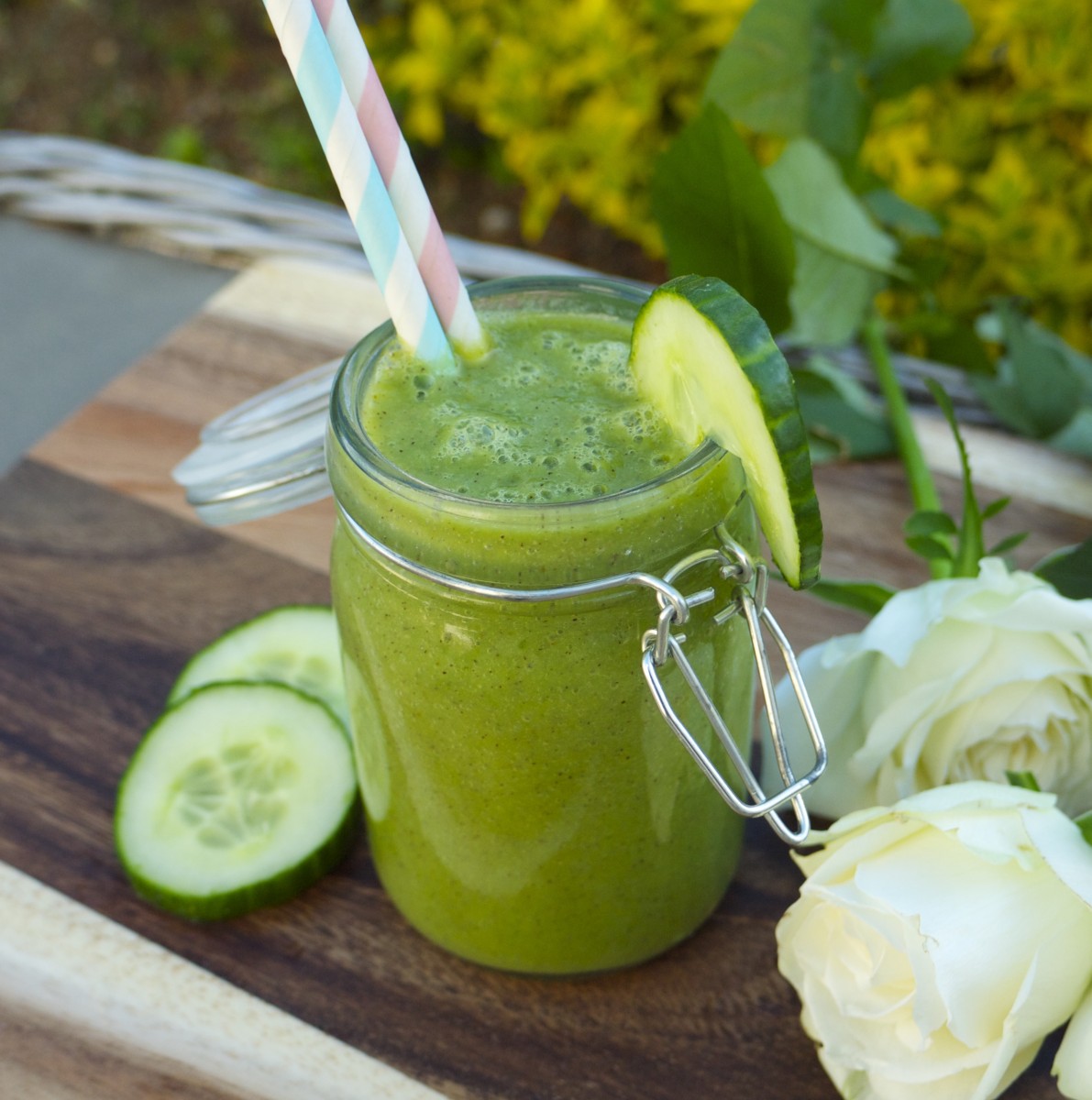 This is my idea of the perfect refreshing, hydrating summer smoothie. All I seem to crave in warm weather, especially after exercise, is an icy cold drink. I used a combination of cucumber, kiwi and green apple for this one, as the cucumber is full of electrolyte-rich water and the mineral silica, for a smooth, healthy complexion. The kiwi is a rich source of vitamin C, to make the collagen that keeps skin firm and plump and the apple is bursting with dietary fibre and antioxidants that fight the signs of premature ageing.
I popped in a handful of baby spinach….because why not?! You really don't taste it, and it's one of nature's true superfoods to keep us looking glowing and youthful 🙂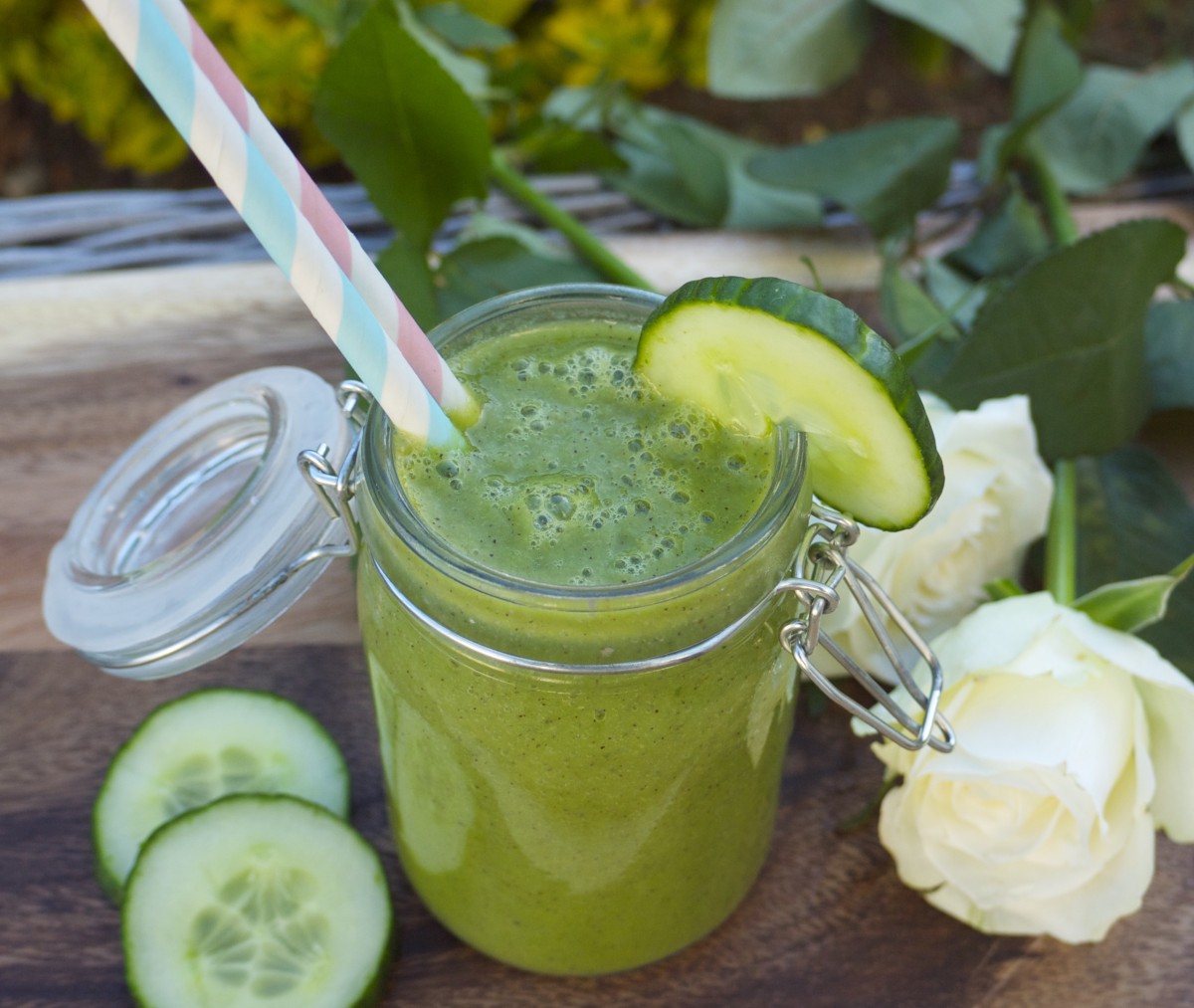 Basically, this one seriously hard-working drink to fill us with thirst-quenching goodness, balance our system and fight those pesky wrinkles!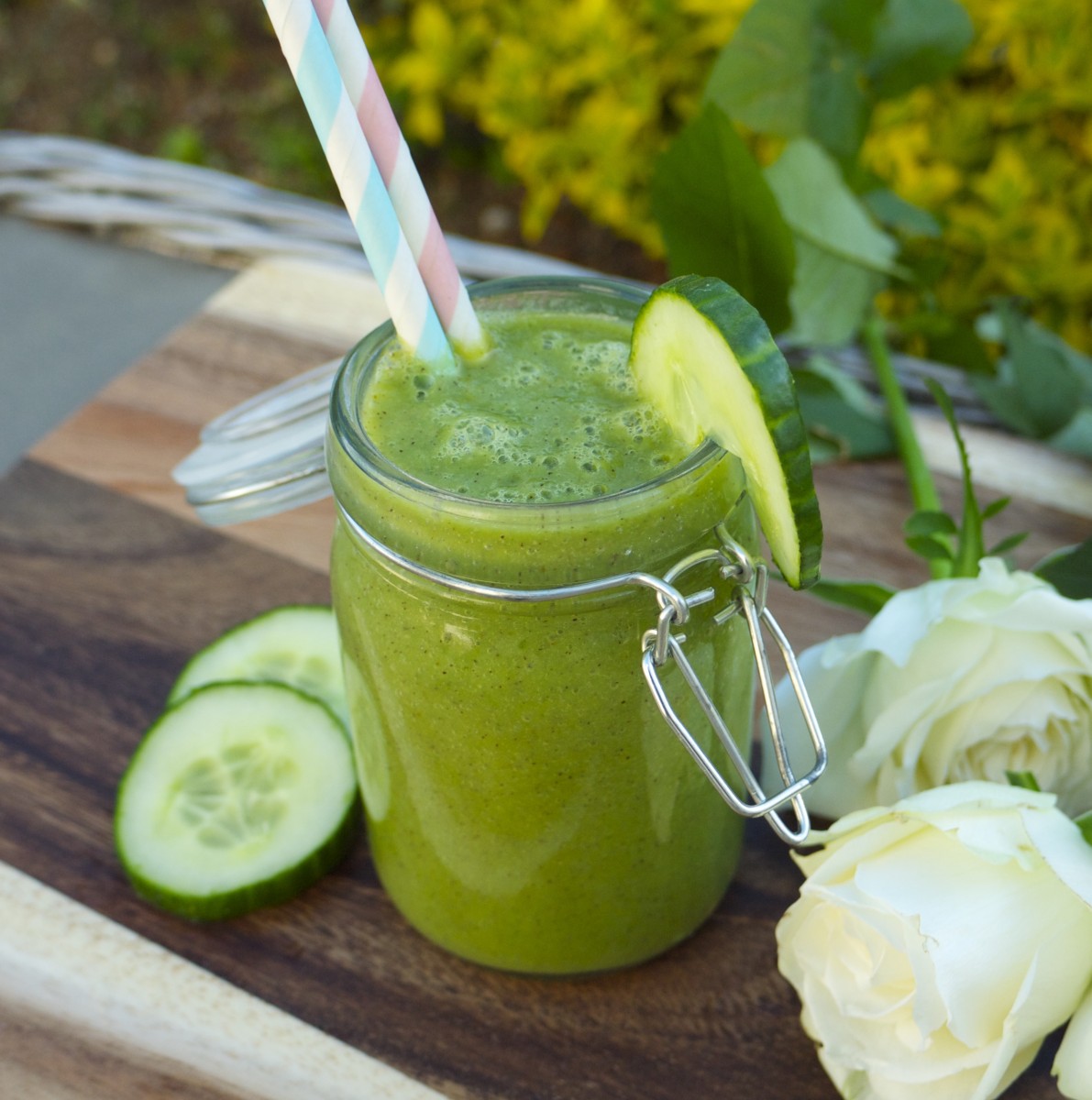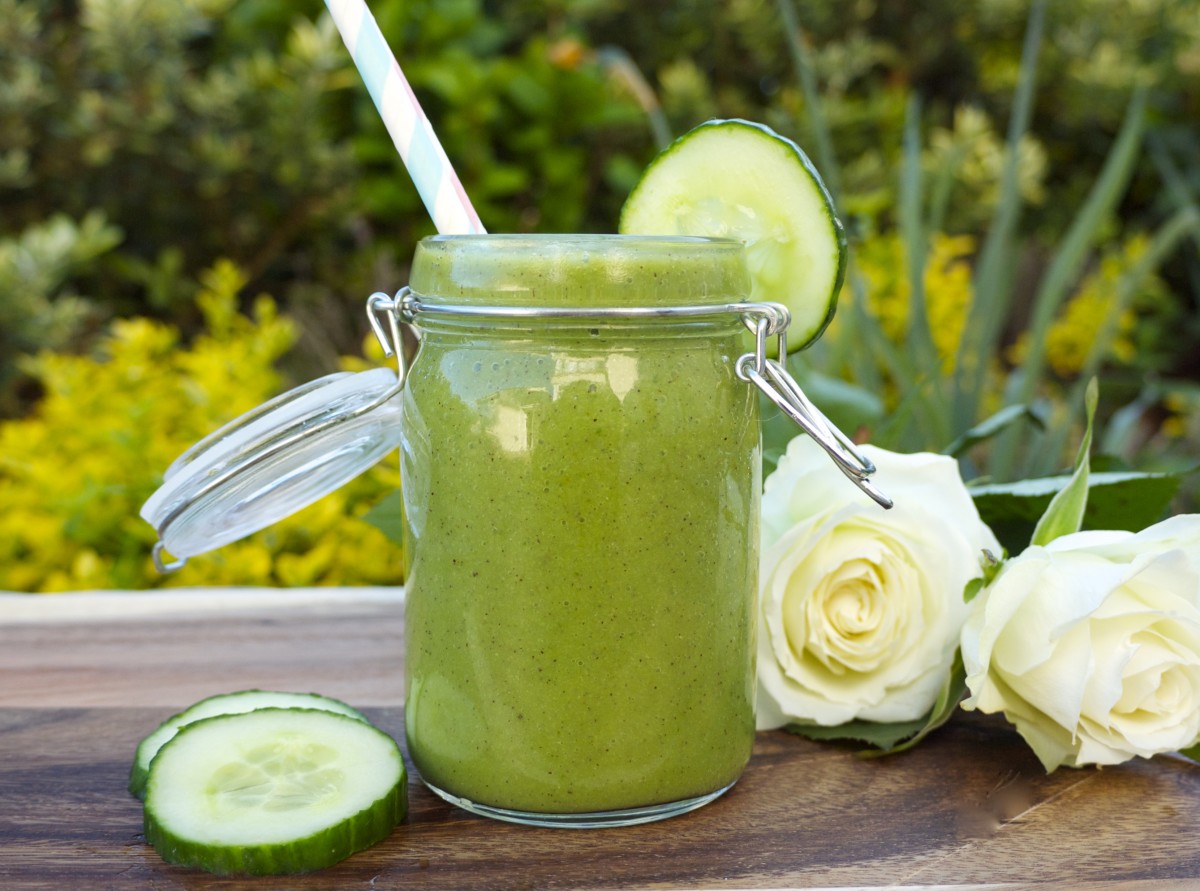 Kiwi-Cucumber Cooler
2015-04-21 22:22:55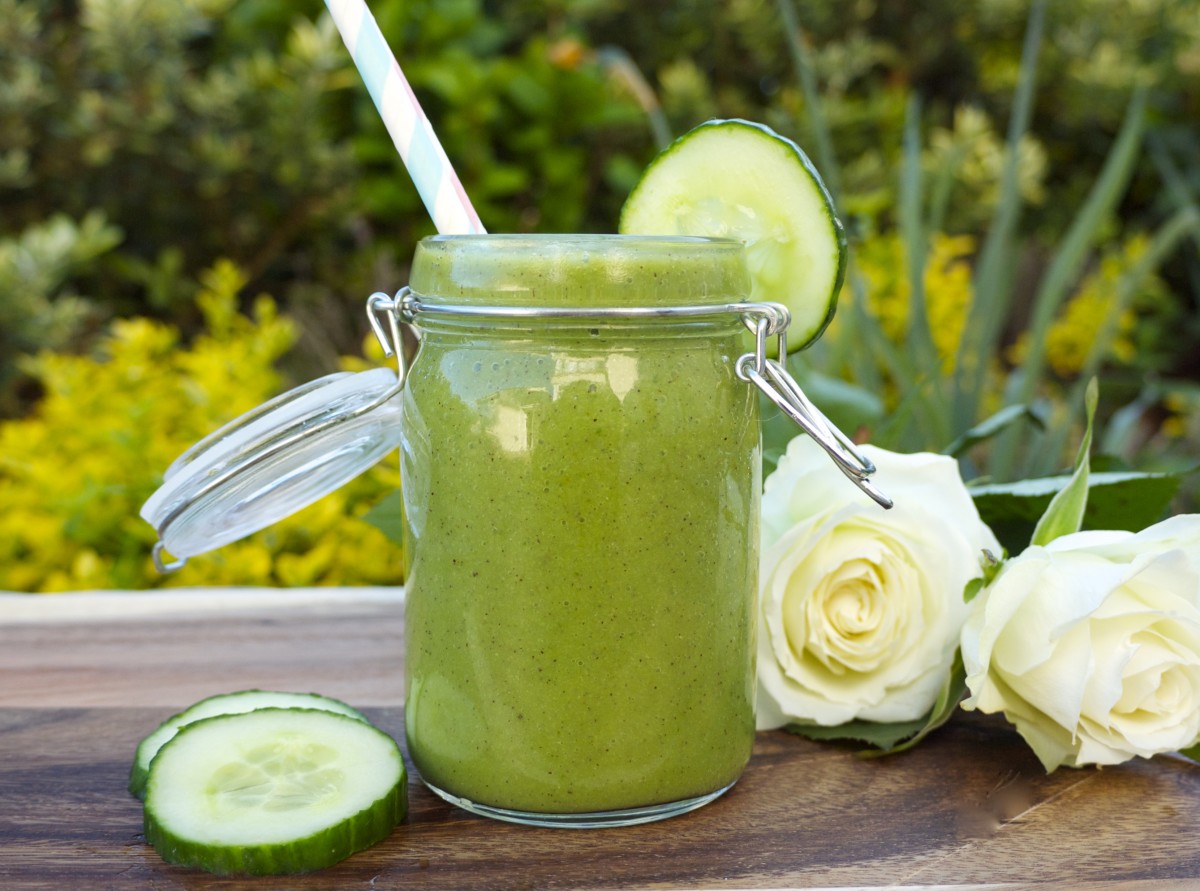 Serves 1
This is my idea of the perfect drink for a hot day! Rich in nutrients, electrolytes and chlorophyll to hydrate and energise the body.
Ingredients
100ml cold water, to blend
Handful of baby spinach leaves, rinsed
1/2 a cucumber, rinsed well
2 kiwis
1 green apple
1 tbsp fresh lime juice
2 sprigs of mint
A few drops of liquid Stevia, to sweeten (optional)
3 ice cubes
Instructions
Place all ingredients in the blender, beginning with the water and spinach.
Blend until smooth and serve chilled.
Notes
Any leftovers can be stored in a covered container in the fridge for up to 2 days or can be frozen for up to 3 months.
Rosanna Davison Nutrition https://www.rosannadavisonnutrition.com/