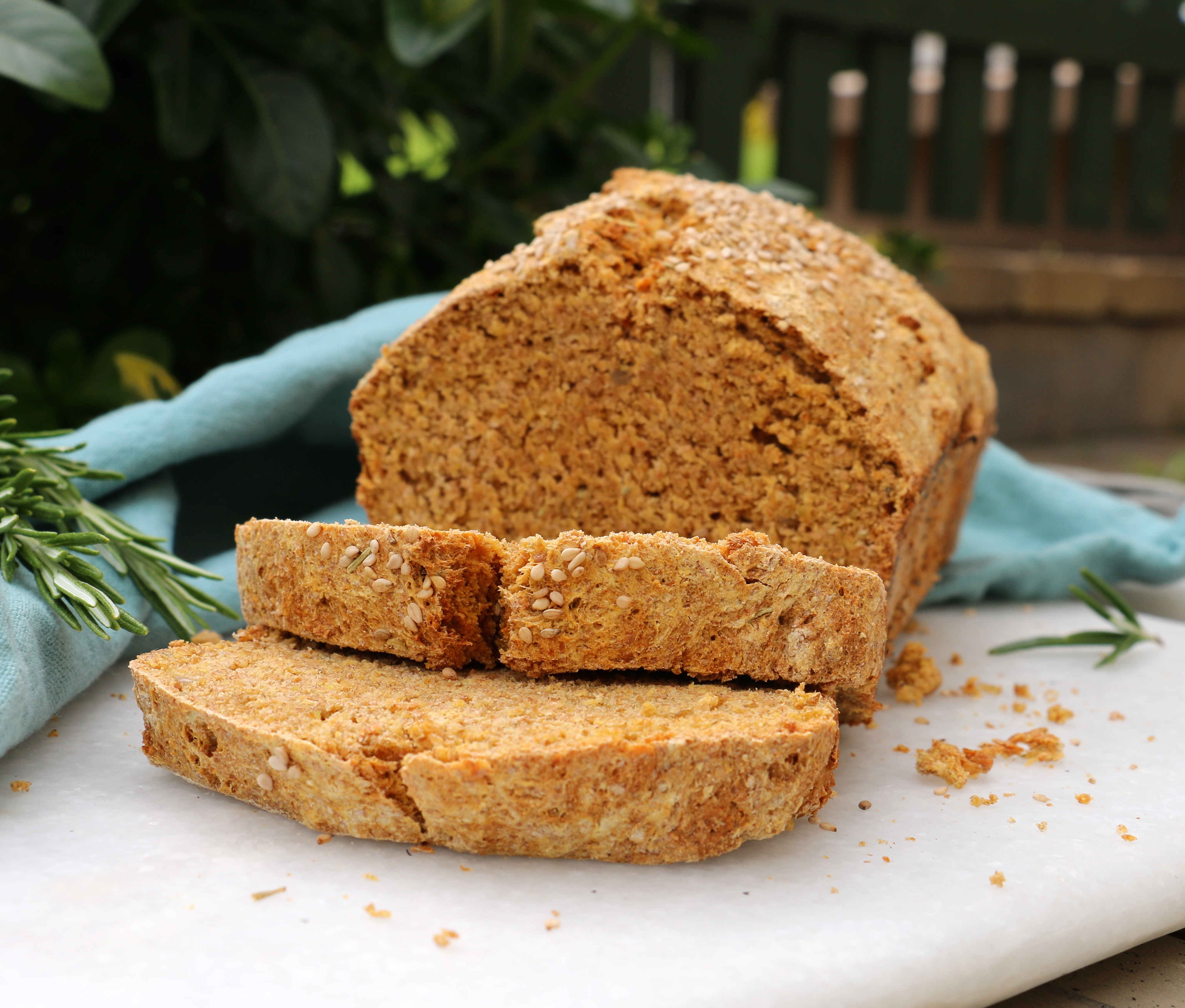 Whenever I make this Eat Yourself Fit Roast Garlic and Rosemary Bread, friends and family are usually amazed to find out that the special key ingredient for creating texture and flavour is…. sweet potato!
Using it means that you can really reduce the fat and oil content, making it a far healthier and more fibre-filled bread.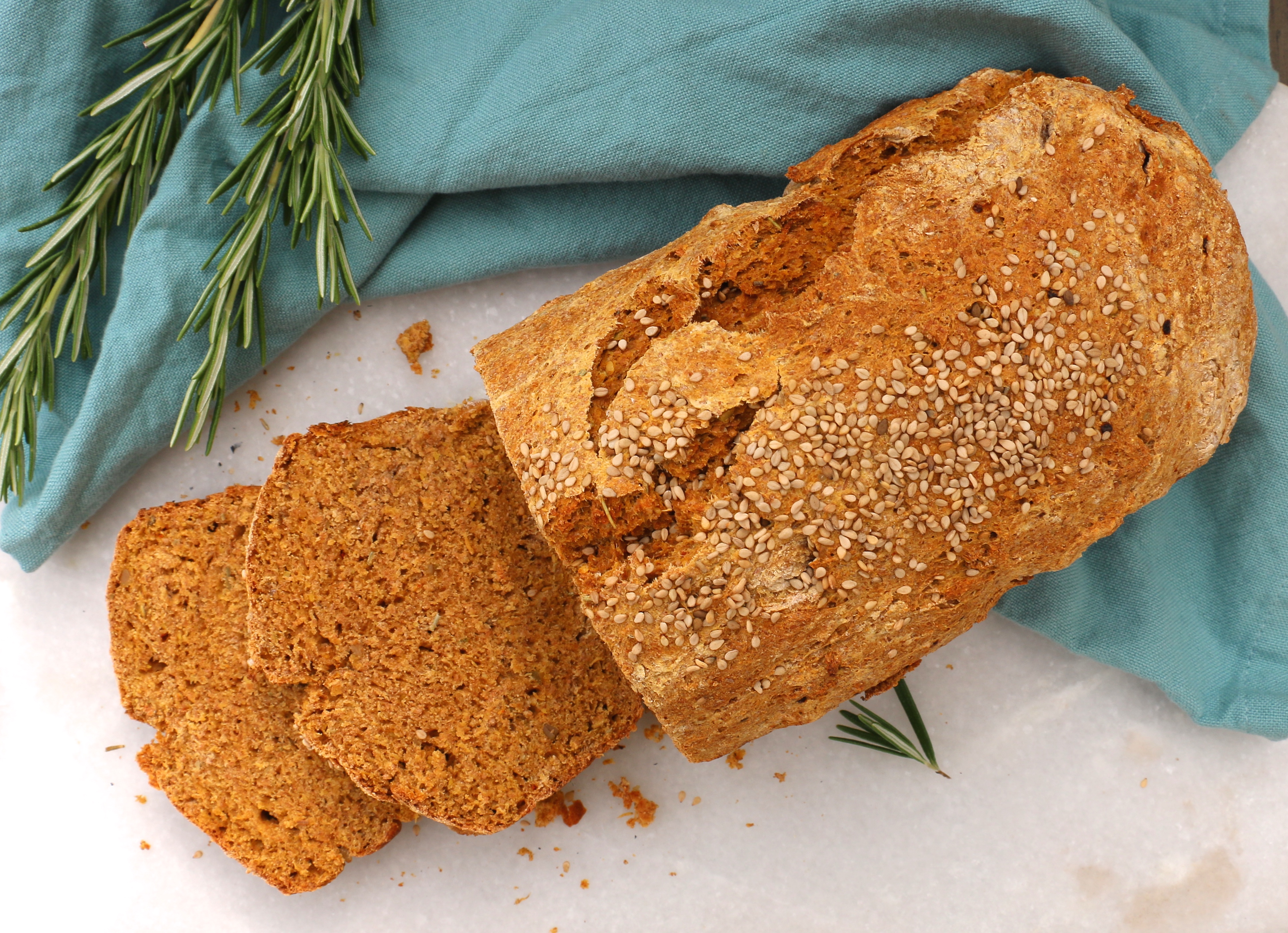 I love the flavours of roast garlic and rosemary together in it, but feel free to play around with your favourite herbs and spices. A version with sun-dried tomato and basil would be amazing!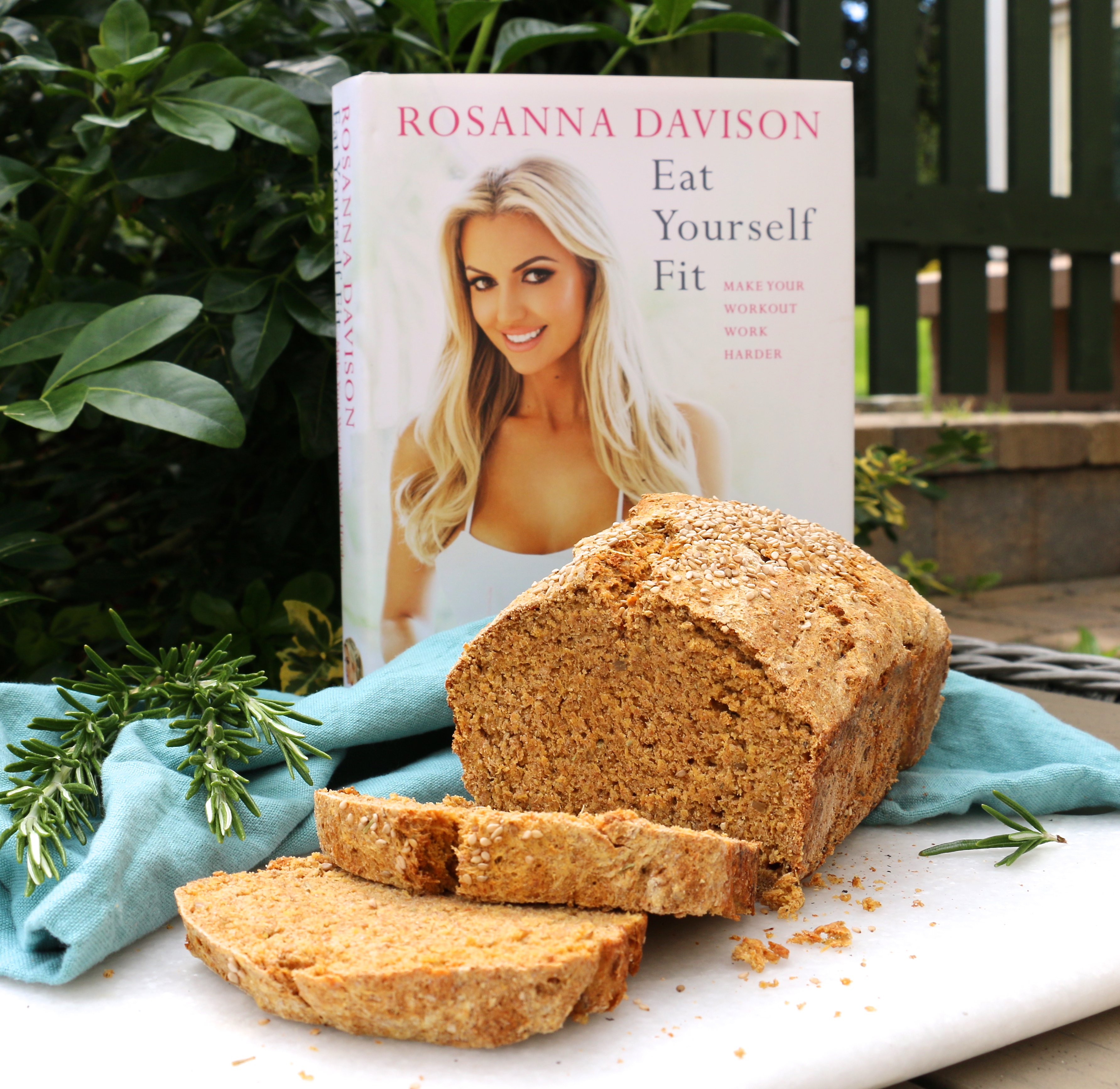 In this case, I used Lidl's organic wholemeal spelt bread, although most basic flours should work well.
Ground flaxseed help to bind the mixture, and with just puréed sweet potato, flour, herbs, spices and raising agents, it really is a very simple and easy loaf.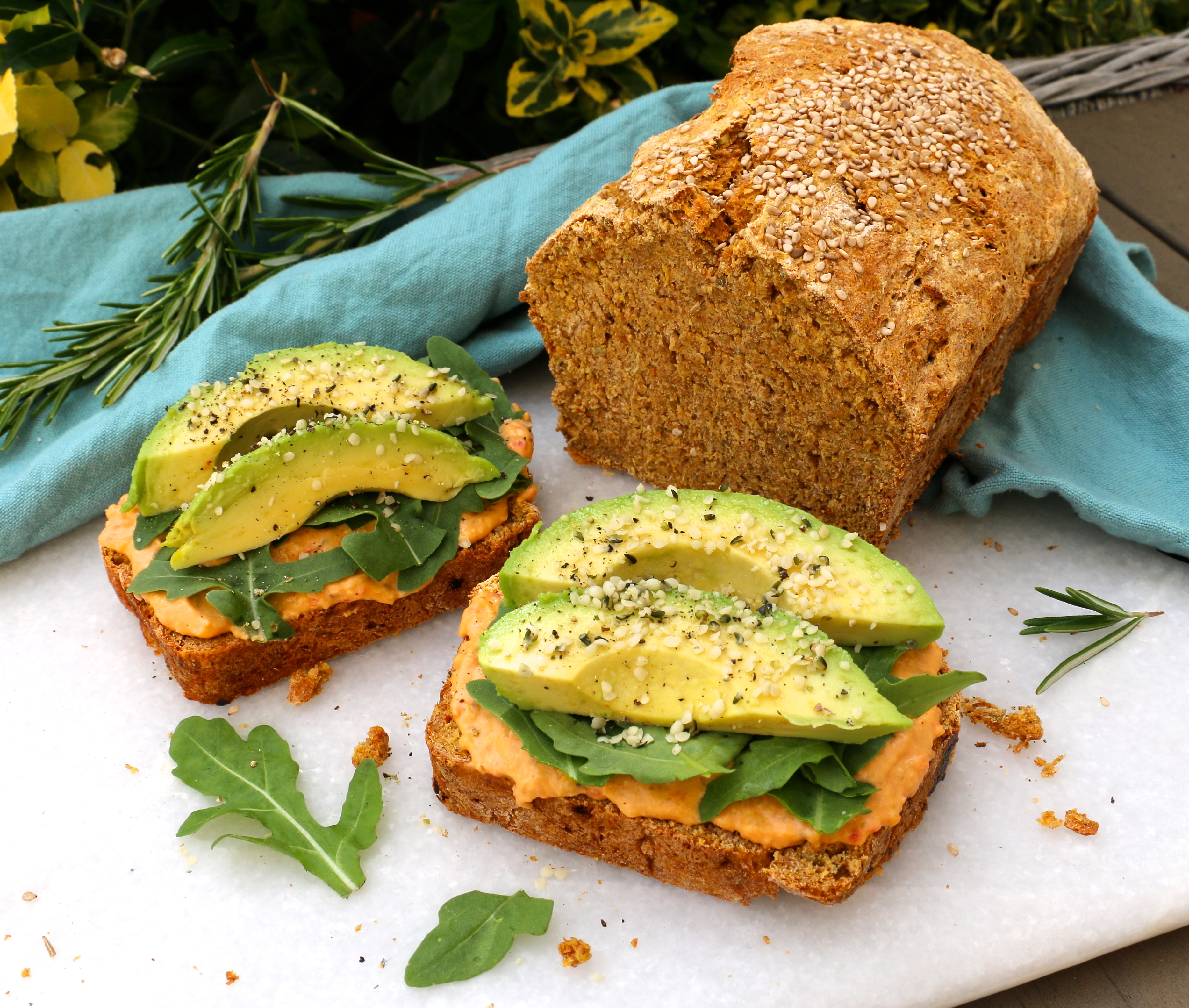 I love dipping this bread into cosy and warming homemade soups, but it makes an excellent sandwich option too and toasts like a dream. I love it with a thick spread of red pepper hummus, topped with fresh rocket, sliced avocado and a pinch of sea salt, cracked black pepper and hemp seeds. Yum!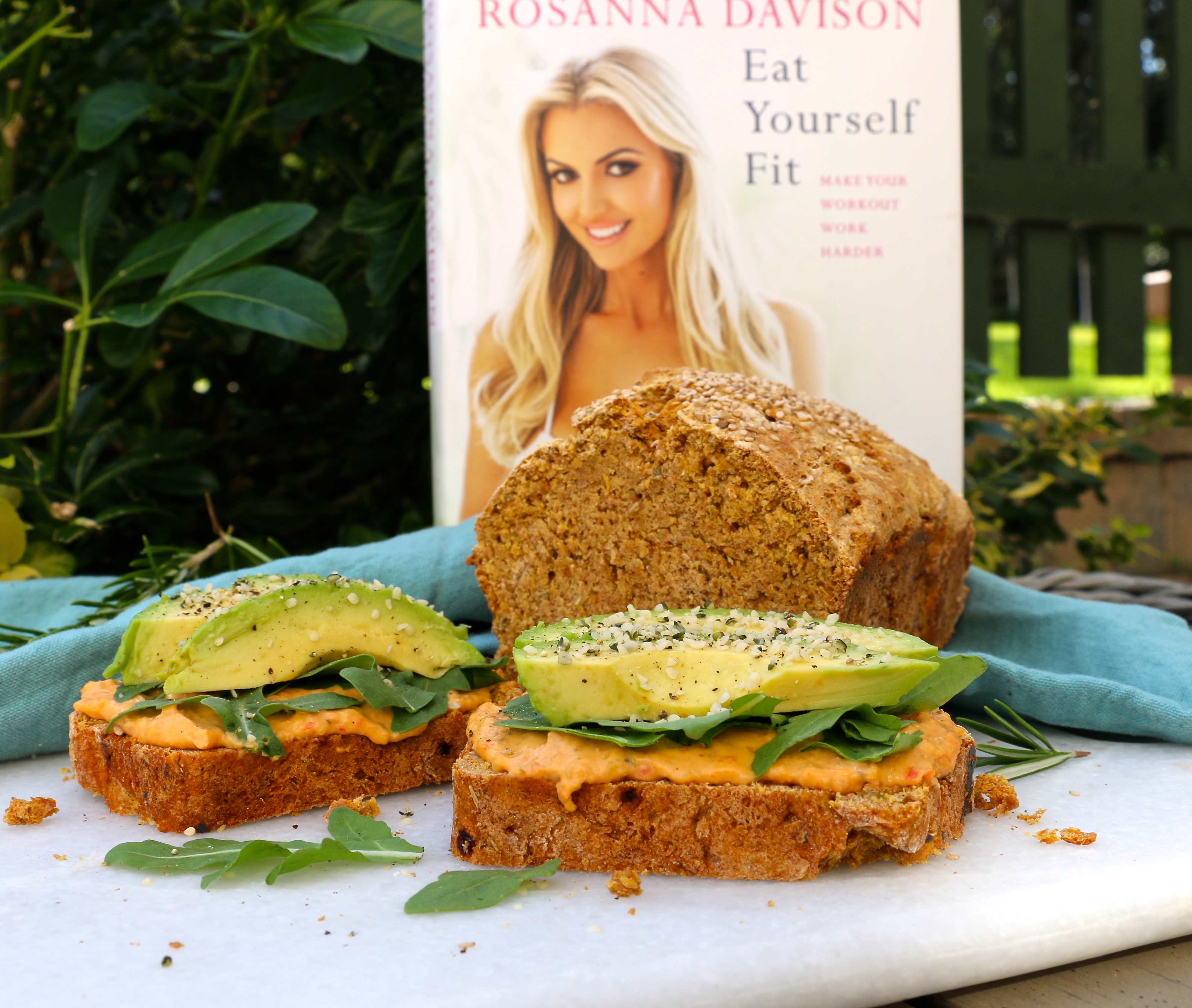 I would love to know if you get a chance to make this Roast Garlic and Rosemary Bread! Simply tag #RosannaDavisonNutrition on Instagram or Twitter or come on over to my Facebook to say hello 🙂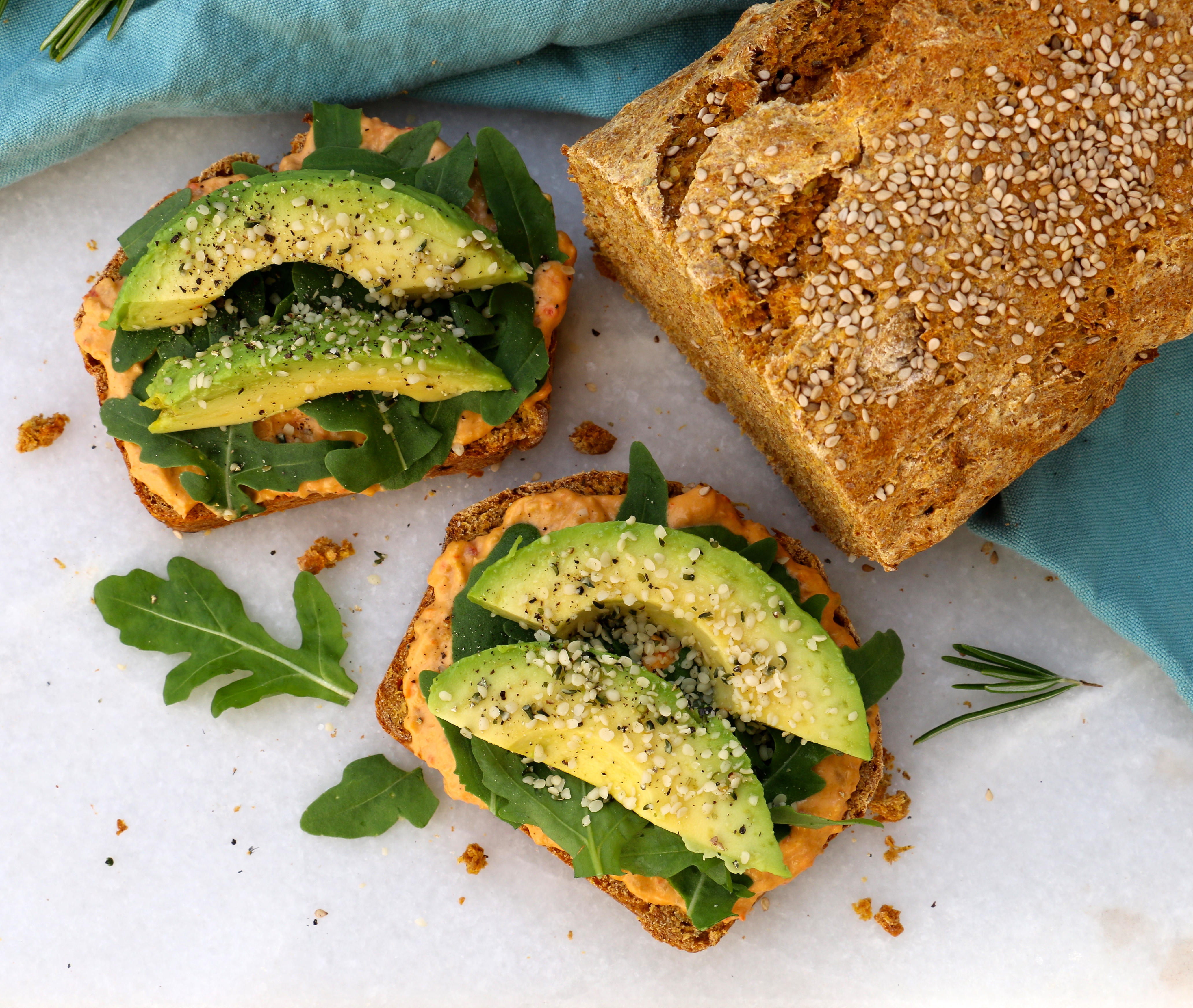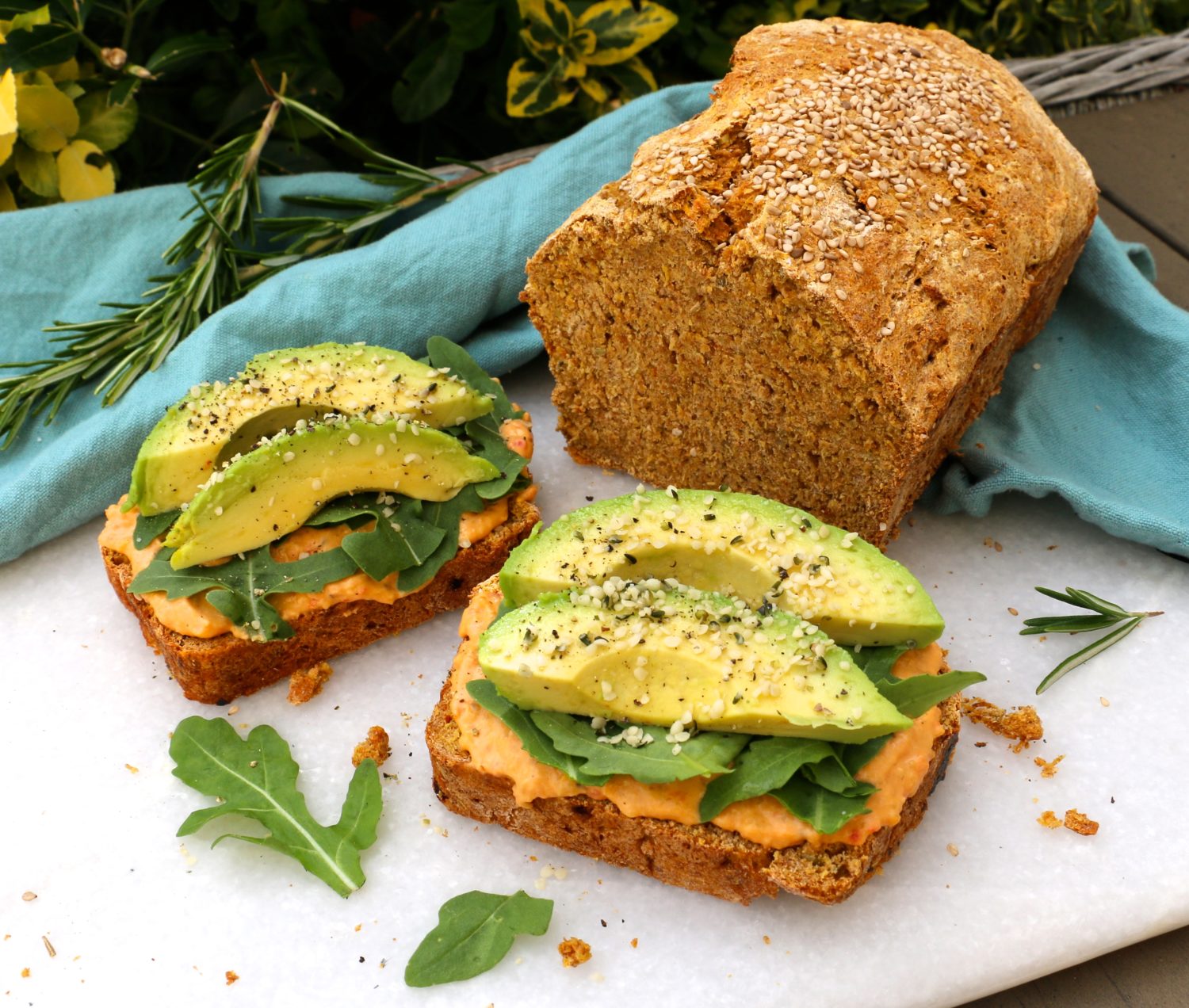 Roast Garlic and Rosemary Bread
2017-08-16 13:06:54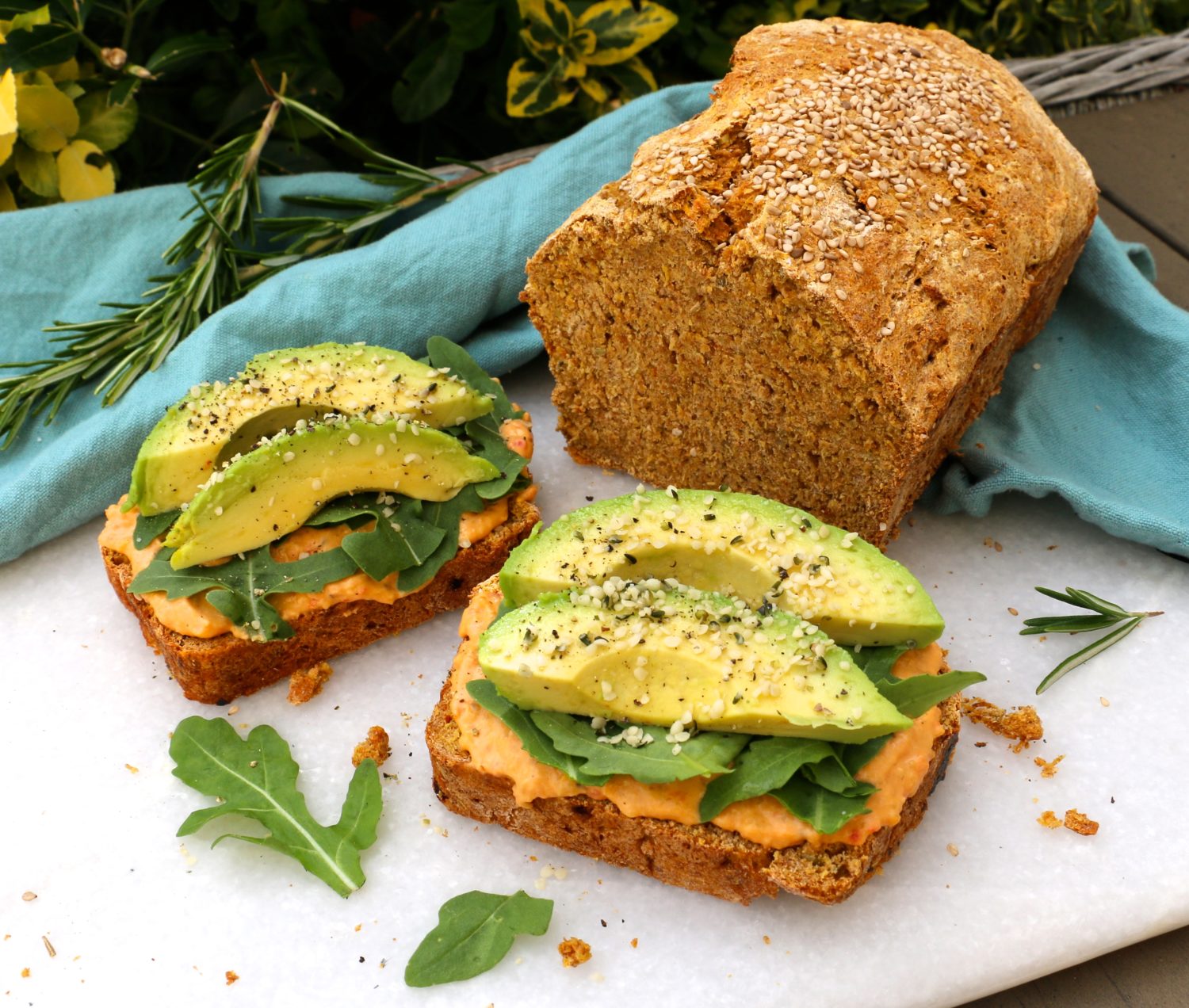 Based on sweet potato, wholemeal flour and flaxseed plus herbs and spices, this is a healthy low-fat and high-fibre bread, delicious with soups, hummus, guacamole and pesto. Per serving: 209 calories, 3.4g protein, 43g carbs, 2.3g fat
Ingredients
coconut oil, to grease
2 cloves garlic
635g sweet potato, peeled and cut into quarters
water, to blend
475g rice flour, spelt flour or gluten-free all-purpose flour
1 tsp dried rosemary
1 tsp dried parsley
1 tsp onion powder
1 tbsp ground flaxseed
1 tsp gluten-free baking powder
1/2 tsp baking soda
pinch of sea salt
1 tbsp virgin coconut oil, melted
60ml water
1 tbsp sesame seeds, to decorate
Instructions
Preheat oven to190C and prepare a 9×5-inch loaf tin by lightly greasing it with coconut oil or lining it with greaseproof paper. Place the cloves of garlic into the tin and roast in the oven for 10-12 minutes, until lightly golden. Remove from the heat and set aside, but keep the oven on.
Steam the peeled and chopped sweet potato for 8-10 minutes, until soft and easy to slice with a knife. Place the roast garlic and sweet potato into a blender or food processor and blend together into a smooth puree, using 3-4 tbsp water to help blend, if necessary.
In a large mixing bowl combine the sweet potato and garlic puree with the flour, rosemary, parsley, onion powder, flaxseed, baking powder, baking soda, sea salt and coconut oil. Use your hands to knead the dough well until the sweet potatoes are well combined.
Add the water to the mixture gradually to create a soft dough, which should be soft but not sticky or wet. Add more flour if too wet and more water if too dry and knead for another 3-4 minutes.
Transfer the dough to the prepared loaf tin and ensure the top is smooth and even, without pressing down on it too much.
Sprinkle the sesame seeds on top and bake at 190C for 30-35 minutes until golden, or until a knife comes out clean from the middle.
Remove from the oven and allow the loaf to cool for 5 minutes, before transferring to a wire cooling rack to allow it to cool for another 10 minutes. Serve warm with your choice of topping.
Notes
The bread can be stored in an airtight container in a cool, dry place for 2-3 days and can be frozen for up to 3 months.
Rosanna Davison Nutrition https://www.rosannadavisonnutrition.com/