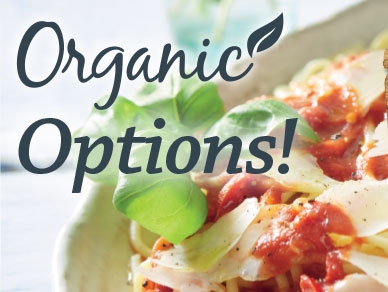 One of the questions I'm asked most frequently when the subject of healthy eating crops up, is whether it's actually expensive to eat well. As with everything, the secret is to shop around for great value.
I firmly believe that 'superfoods' are the everyday fruits and veggies found in the produce section of the supermarket. Forget the fancy stuff! Being organic is an incredible added bonus and I do my best to buy organic whenever possible.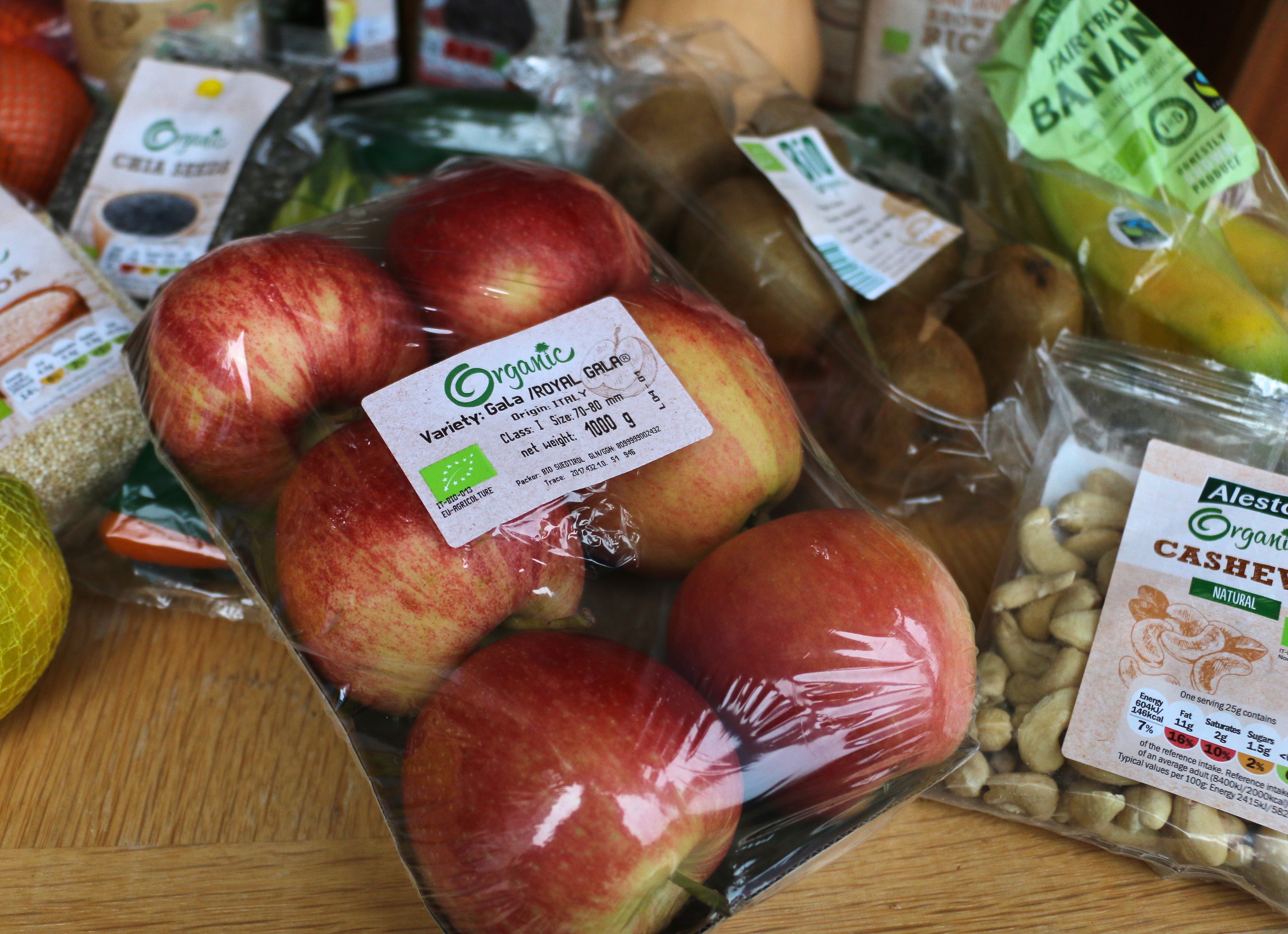 I had heard that Lidl launched their own organic range in Irish stores this week, and being a sucker for a great bargain, I popped along earlier today to see what goodies I could find.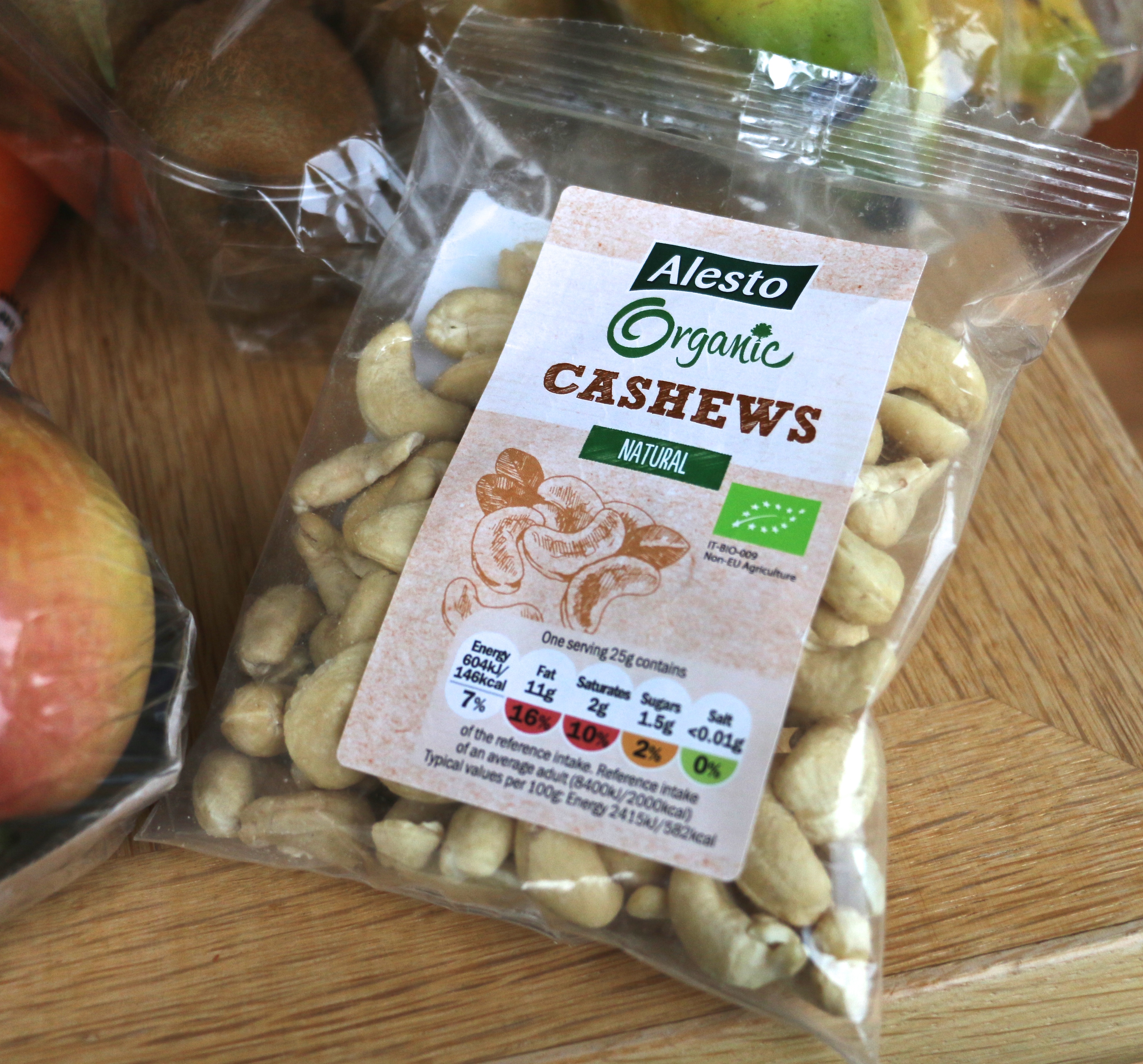 From apples, carrots, kiwis and bananas, to cashews (€2.49), virgin coconut oil, quinoa, chia seeds and linseed oil, I couldn't have been happier with my enormous healthy haul!
So many of these foods are sold in specialist health food stores for two or three times the price, so it's understandable that so-called 'health food' is seen as pricey, but I was highly impressed to pick up bags of organic quinoa and chia seeds in Lidl today for just €2.49 each.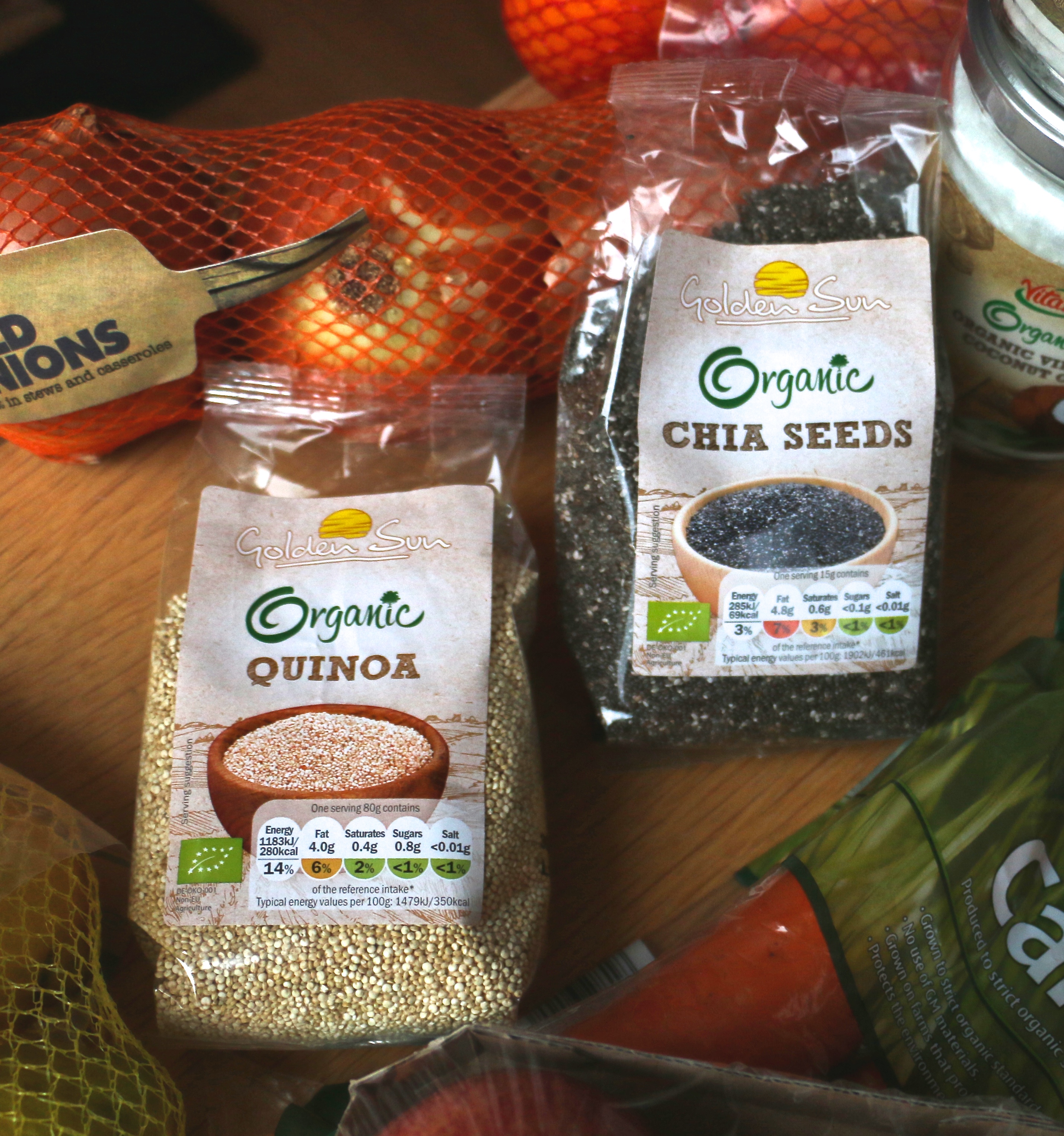 I'm a big fan of their normal coconut oil sold all year round, but this €4.49 organic virgin coconut oil is only in stores while stocks last and I have a feeling they'll be swept off the shelves. Coconut oil is so handy for everything from moisturising your body and preventing dry hair, to removing make-up and cooking – of course!
As you may already know, it's much more beneficial it is to cook with coconut oil than other popular oils like olive and sunflower oil, as they tend to be more unstable at high temperatures. However, coconut oil remains stable at high temperatures and while its best to use all oils in moderate quantities, the saturated fats in coconut oil have been found in recent studies to actually improve your health and leave cholesterol levels unaffected. It's used by the body for energy, helps to nourish your thyroid gland and naturally balance your hormones.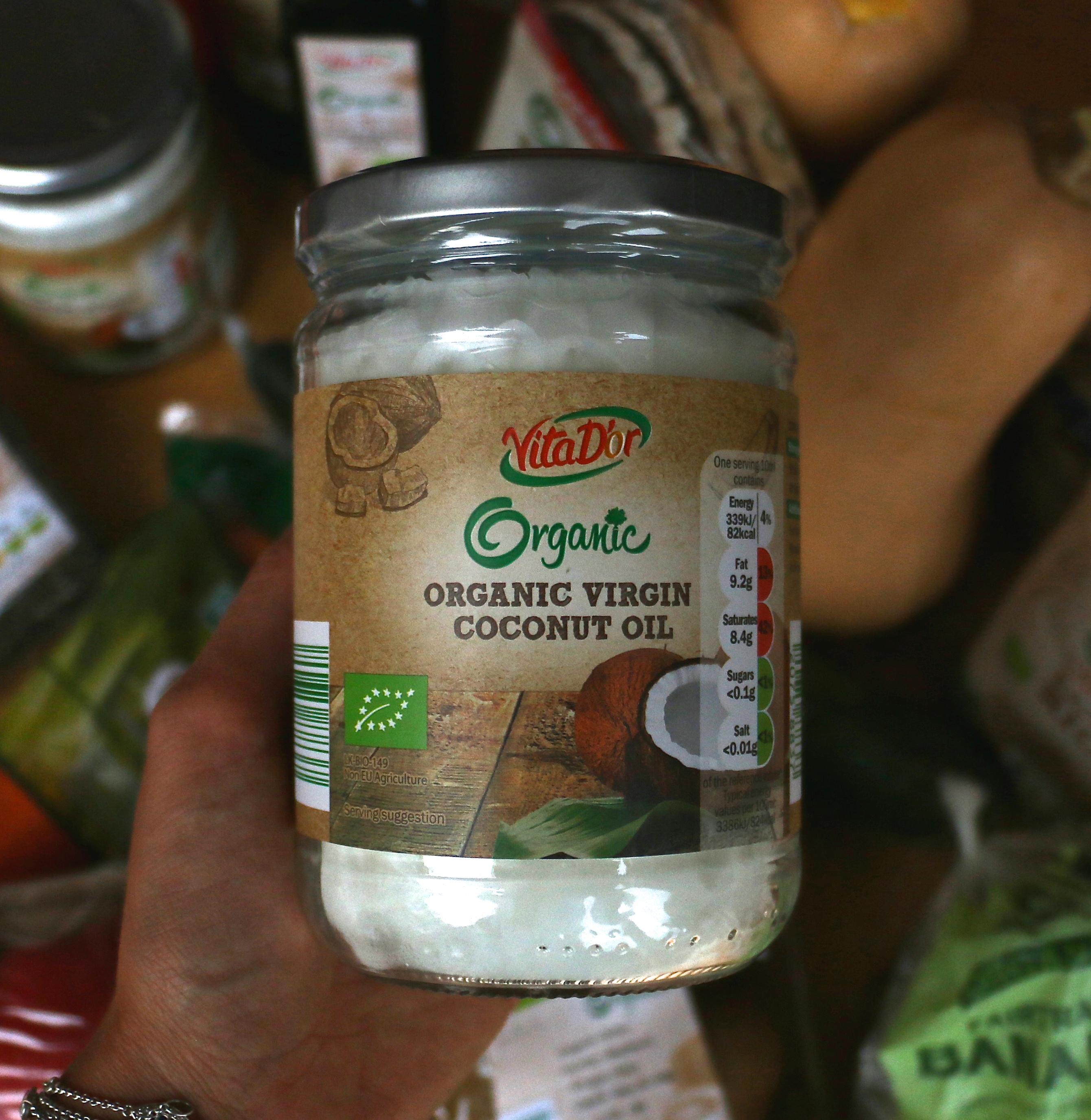 I snuck a couple of packets of these organic dark chocolate rice cakes (99c) into my basket because they're perrrrrrfect for satisfying a pesky sweet tooth without doing too much damage to your waistline, as they're only 82 calories a pop. Just try not to eat 6 in one go and definitely don't try to dunk them into your tea!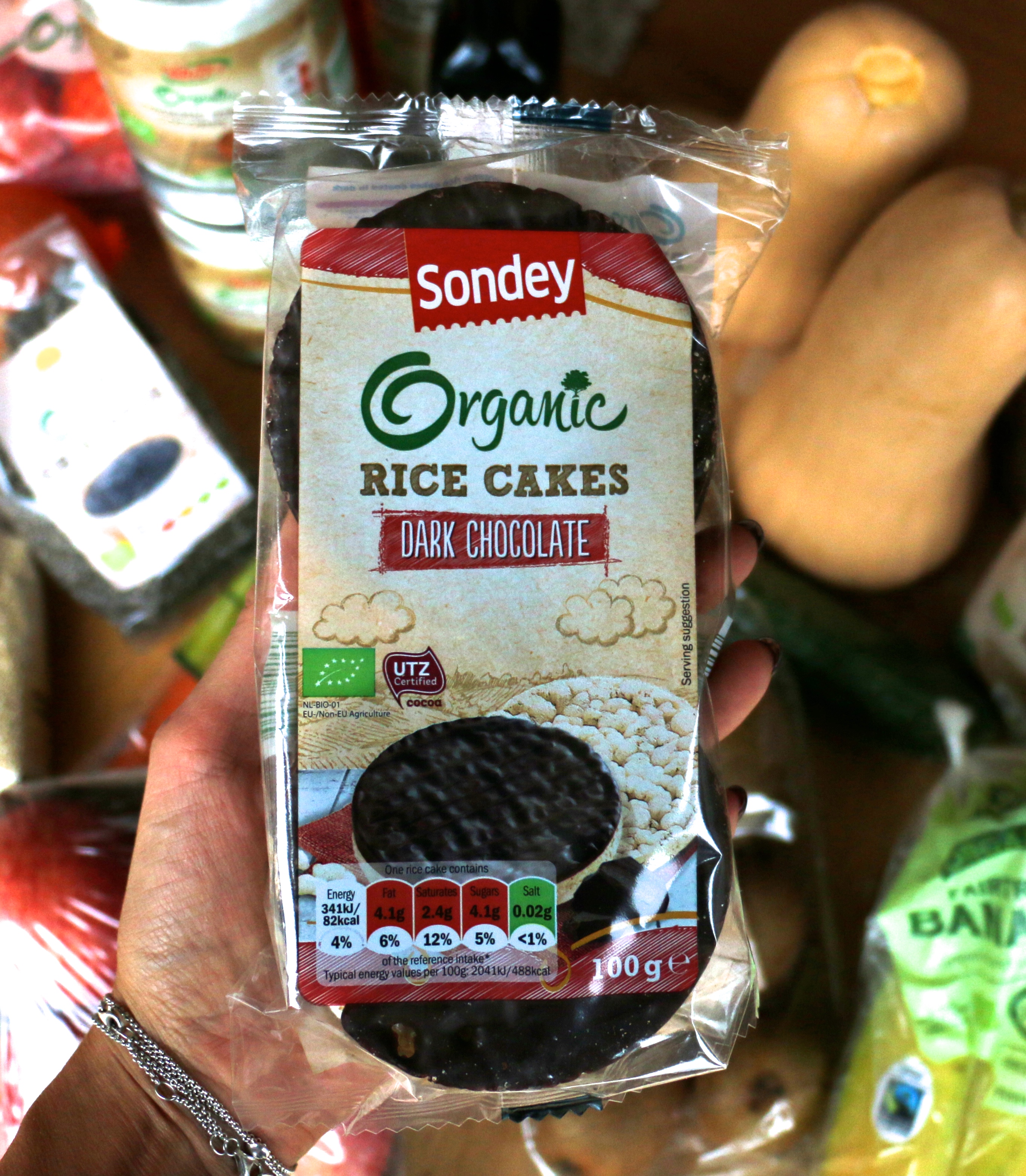 But if you're in the mood for a satisfying meal, then this organic long grain brown rice (€1.29) makes the ideal accompaniment for a cosy, warming curry or stew. It's richer in fibre and certain vitamins than its white counterpart and will take longer to digest, meaning less chance of a blood sugar spike and fluctuating energy levels. Balance all the way is what we like!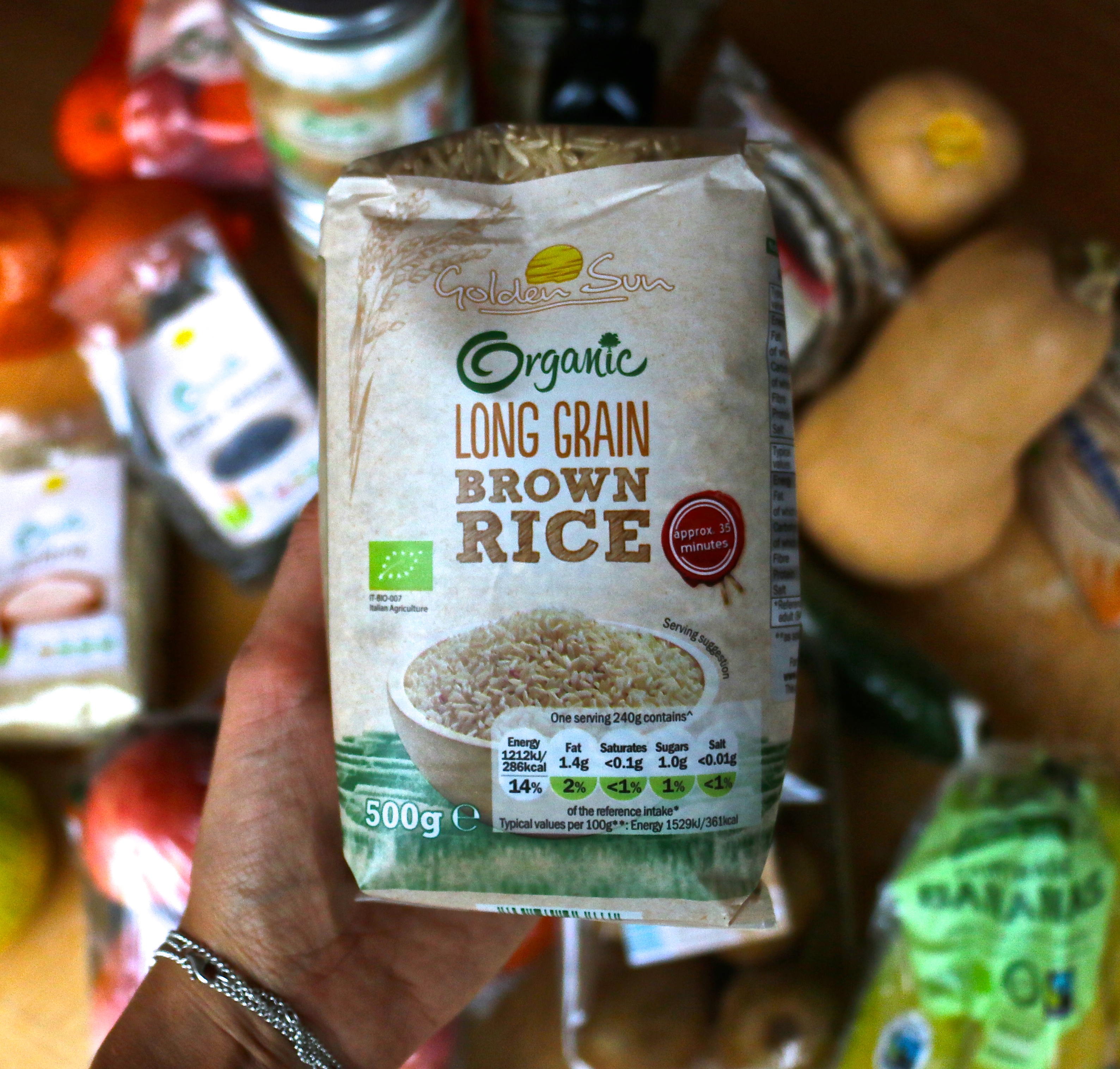 In the vague hope of having a bit of time to make my own bread or scones this week, I added a bag of wholemeal spelt flour (€2.49) to my basket. Or I may even feel inspired to whip up my Eat Yourself Fit recipe for Roast Garlic and Rosemary Bread. Mmmmm.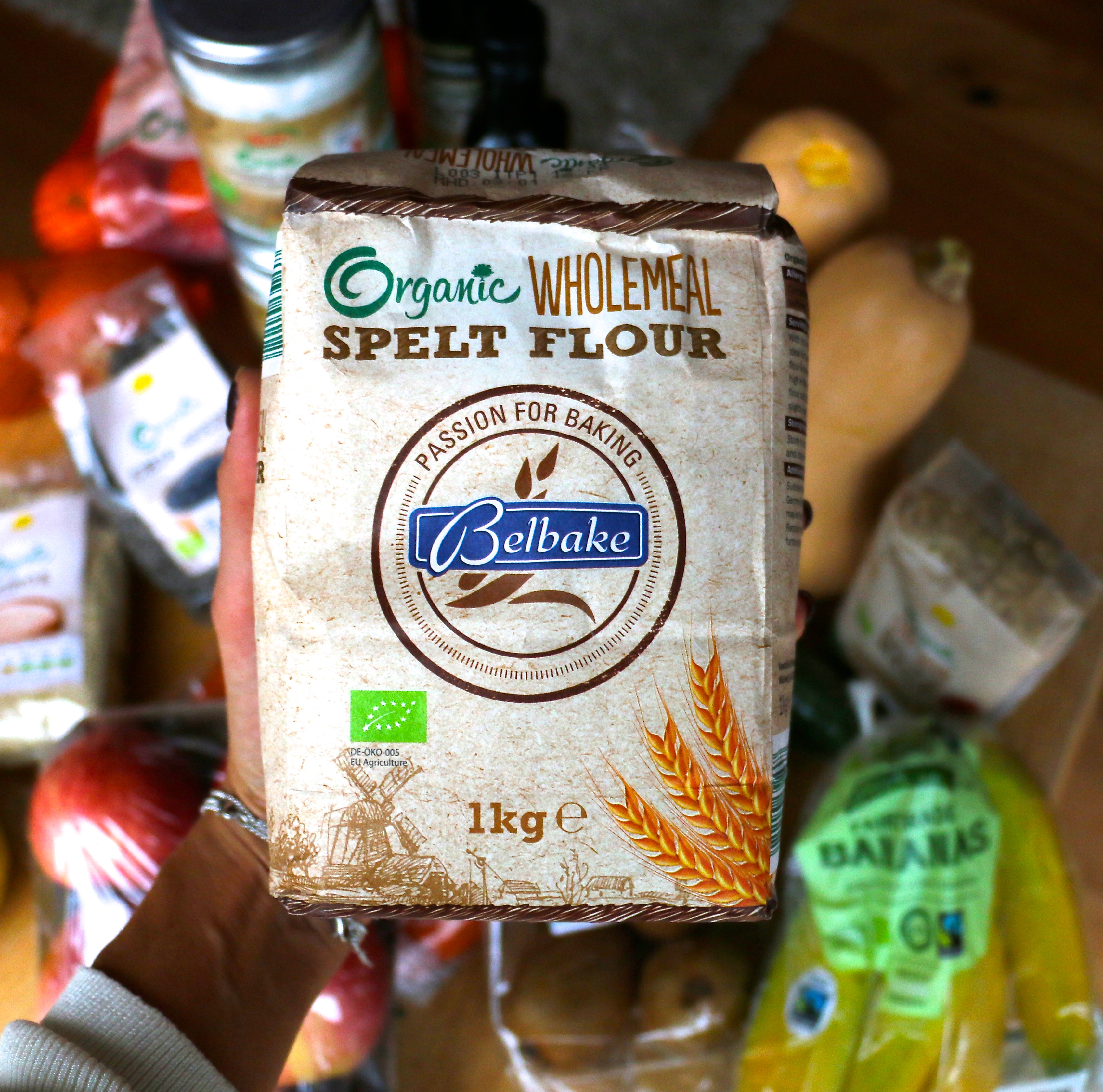 Although I don't tend to cook with olive oil, I do love it drizzled over salads and used to add flavour to homemade hummus and other dips. This organic version from Lidl is a total steal at just €3.99 for 500ml 😉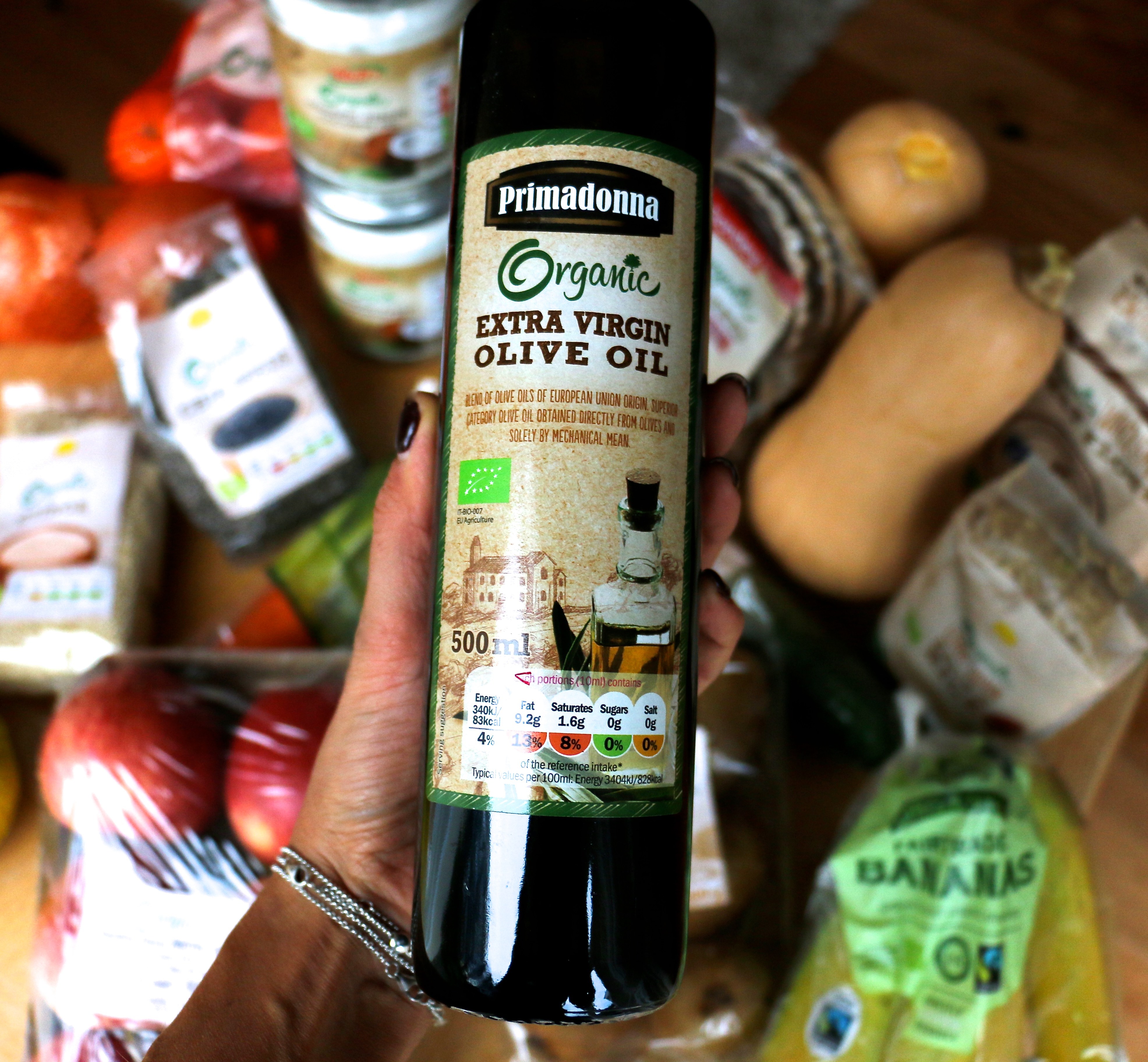 I also stocked up on this cold-pressed linseed oil (€1.99), as it 's a rich source of essential omega-3 fat. I notice a big difference in the softness and suppleness of my skin when I include more of this healthy type of fat in my diet, and especially in winter when it's more prone to dryness. Every single cell in your body relies on omega-3 fat for their very structure, so it makes sense to eat it regularly as it can't be made in the body. Oily fish, walnuts, chia seeds, hemps seeds and flaxseed (linseed) are all super ways to incorporate it into your diet.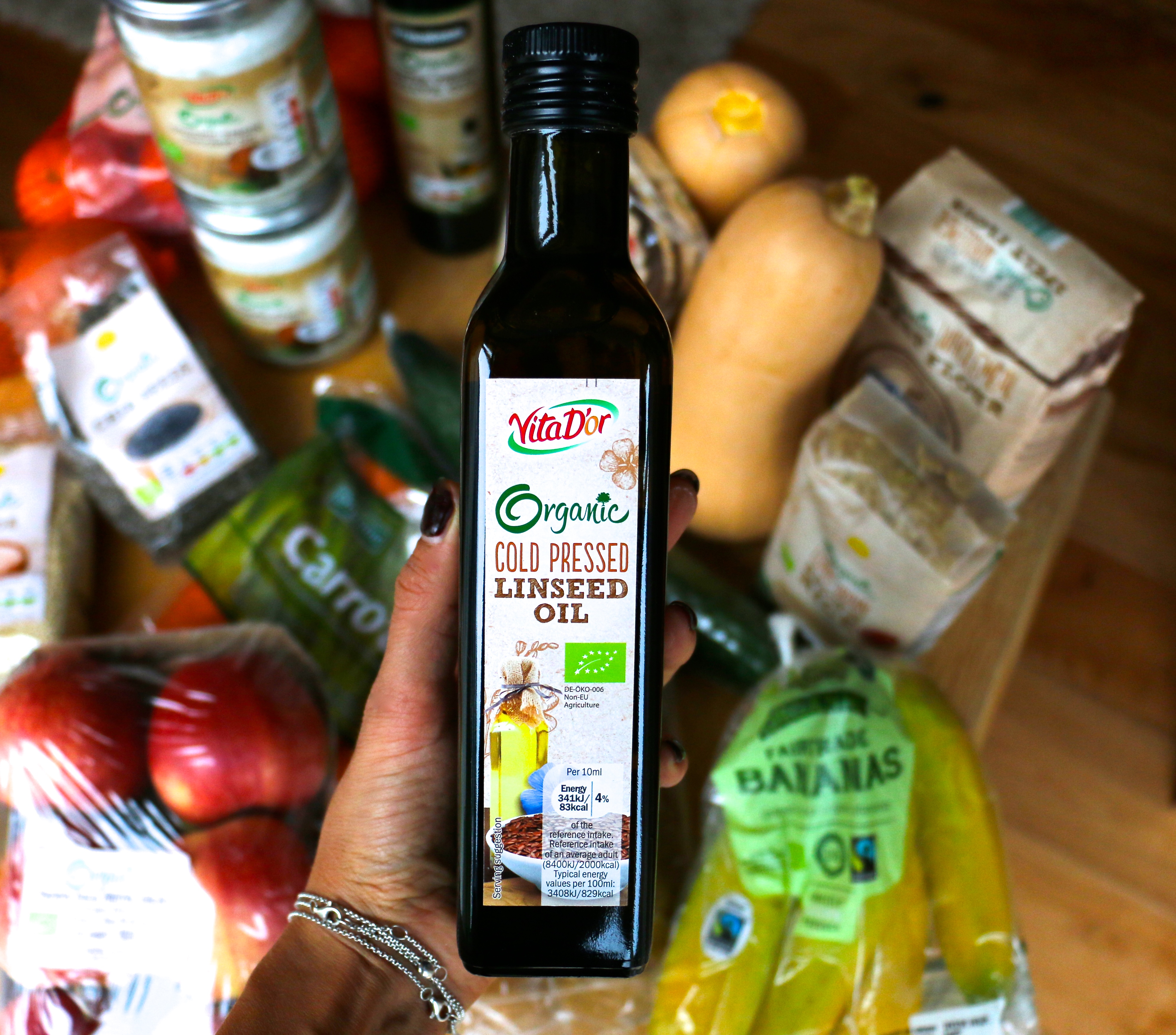 So that's my healthy organic food haul from Lidl! I bought a couple of butternut squashes for just 49c each, with the intention of making a winter soup with plenty of garlic and ginger, and stocked up on organic kiwis, oranges, cucumber and lemons too. Healthy eating at its most nutritious and affordable.
The organic range is only in Lidl stores in Ireland this week until stocks last, so be quick!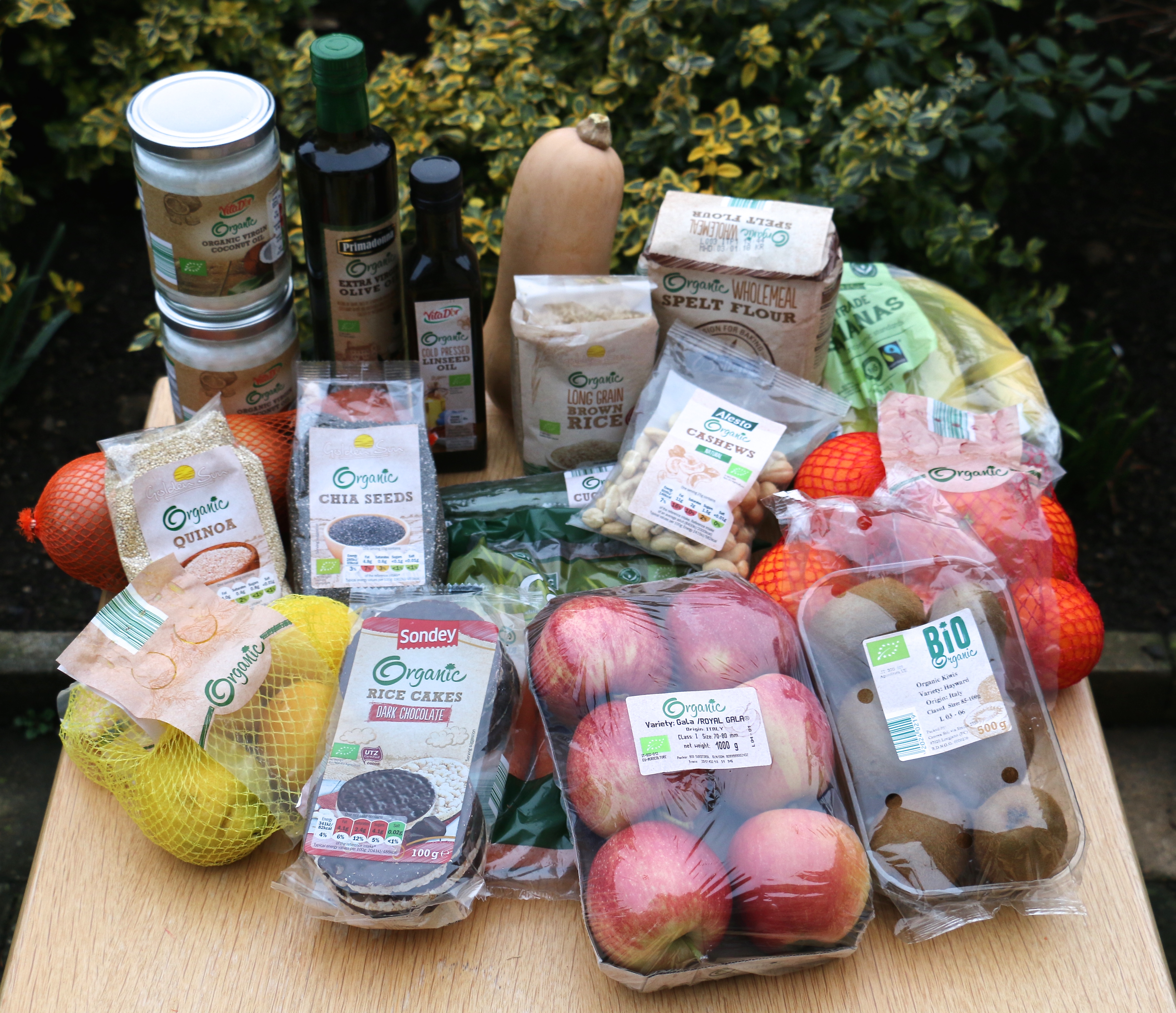 This post is sponsored by Lidl Ireland. Thank you for supporting the brands that support Rosanna Davison Nutrition 🙂