In need of a little kick up the backside when it comes to getting yourself to the gym or outside for a blast of fresh air?
For me, it's sometimes all about the outfit!
I find that having colourful, fun clothes to wear for my workouts, really helps to make me feel excited and motivated. It's also less pleasant to go to the gym when you're not feeling great about what you're wearing. There's a great range of brightly coloured sportswear available in shops now, that don't cost a fortune, and a decent pair of runners will make all the difference to your training experience.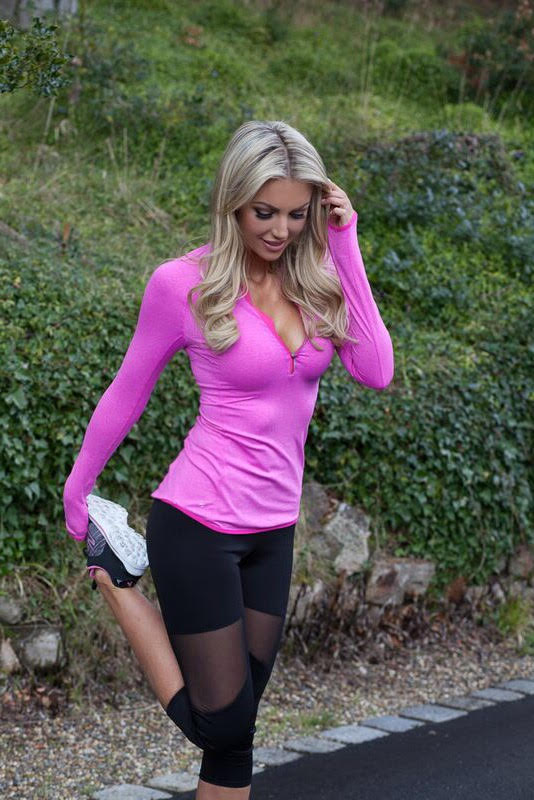 I seem to spend a lot of time in my activewear and even on rest days too, just because it's comfy as hell and gym gear has definitely crossed over into acceptable everyday casual wear now.
I always look out for good quality, colourful fitness clothing that will wash well and doesn't cost a bomb. I actually look forward to wearing it then, and that motivates me to stay fit. It's a simple but surprisingly effective little trick!
These are some of my favourite pieces up for grabs at the moment:
RI Active Black Camo Print Sports Bra (€30)
I actually got myself one of these super-cool sports bras. It's really comfy and has a flattering push-up effect for a great shape.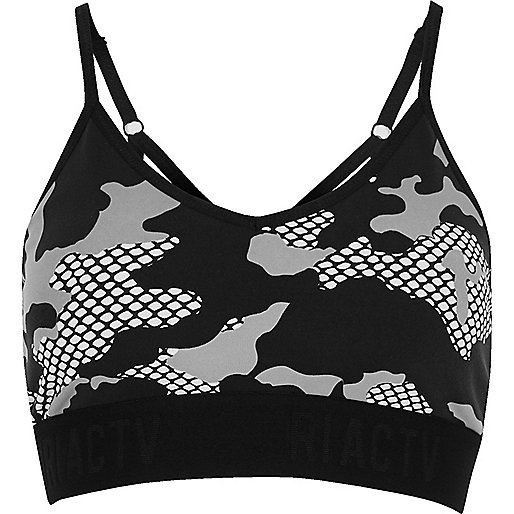 The criss-crossed straps at the back look great worn for normal everyday wear under a vest top, and I find it comfy enough to wear instead of a regular bra.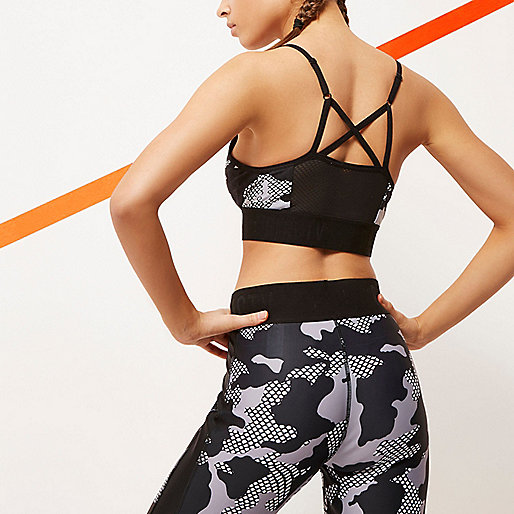 RI Active Camo Print Leggings (€37)
It's hard to beat camouflage for the super-cool factor and like the bra top, these leggings are made from a hard-wearing jersey fabric with that mesh print detail. The flattering stretchy waistband sits quite high up, so you won't be stopping to pull up your leggings throughout your workout or inadvertently flashing an innocent bystander at the squat rack. .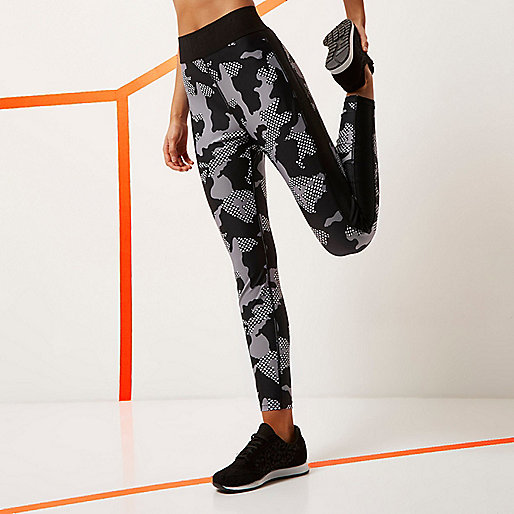 Kacy Blue Tie Dye Gym Leggings (€21)
If you're looking for leggings with an impact, these will definitely get you noticed! I love the splash of peach and blues in these very reasonably priced tie dye leggings.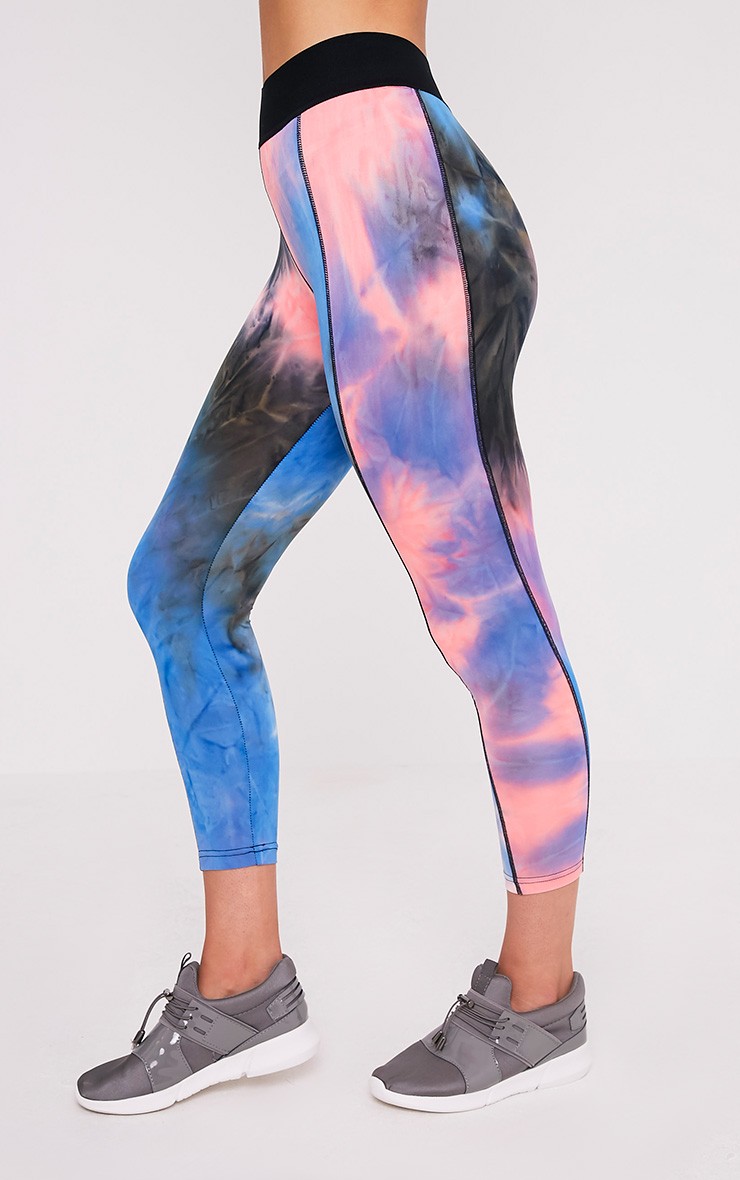 Meliah Purple Cross Back Gym Vest (€21)
Colourful gym clothes definitely help to motivate me for early morning workouts, and you won;t go wrong with this pretty purple top with black straps. Its comfy, loose shape makes it perfect for a sweaty sesh.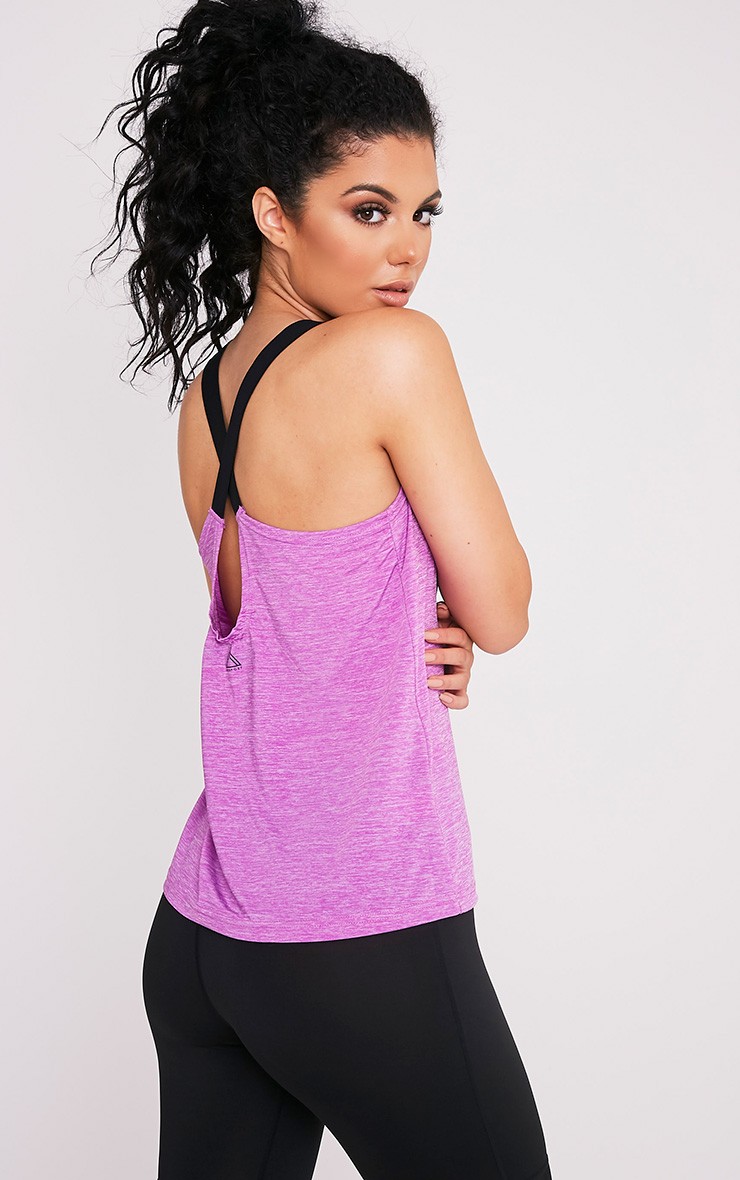 Kiah Neon Coral Strappy Back Crop Top (€21)
I'm a total sucker for anything coral, and especially in spring and summertime. It's so pretty and wearable, making black gym leggings or shorts POP! This crop top gains extra cool points for its trendy crossed straps at the back, making it perfect for day-to-day wear either on its own or under a simple strappy top. .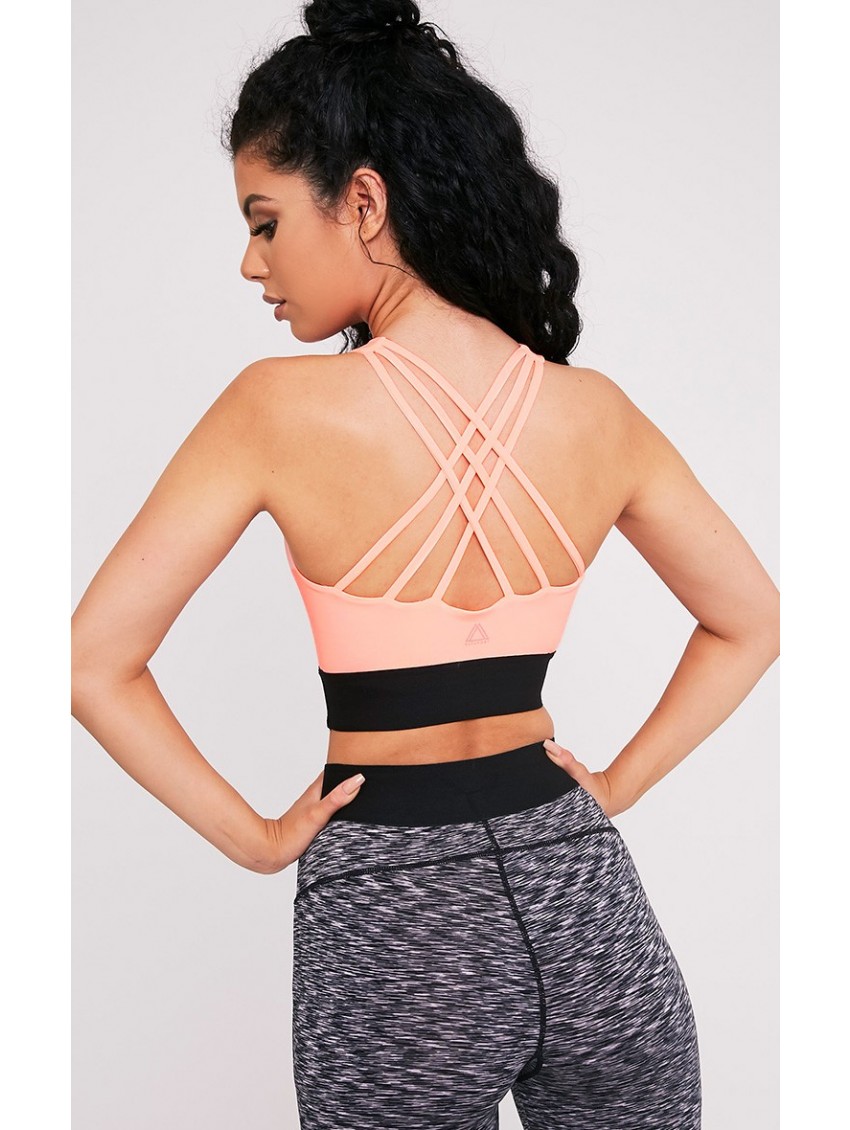 Black Floral Panelled Leggings (€33.33)
Activewear meets fashion with these gorgeously girly floral leggings and matching gym top (€29.33).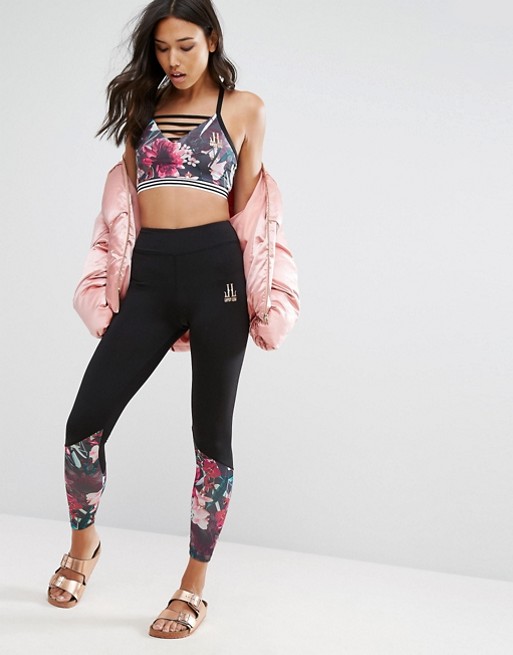 It's so pretty and perfectly on trend with the influx of florals all over the shops, that you could easily wear it out on a shopping trip, coffee date or lunch. That's exactly the type of gym gear I love!