Hellooooo!
Happy Thursday! I'm a little bit giddy today because it's almost the weekend… it's been a four-day working week here in Ireland 🙂
As the sun was shining this morning, I popped into town to do a few bits and pieces, and couldn't resist a quick nose around the shops! I spotted these pale pink chunky shades in River Island for just €17. I love the colour and it would suit all hair and skin types, because it's soft and neutral. I always go for black or metal frames, so it's nice to change it up with pink. And if the sun keeps shining, I'll get plenty of wear out of them!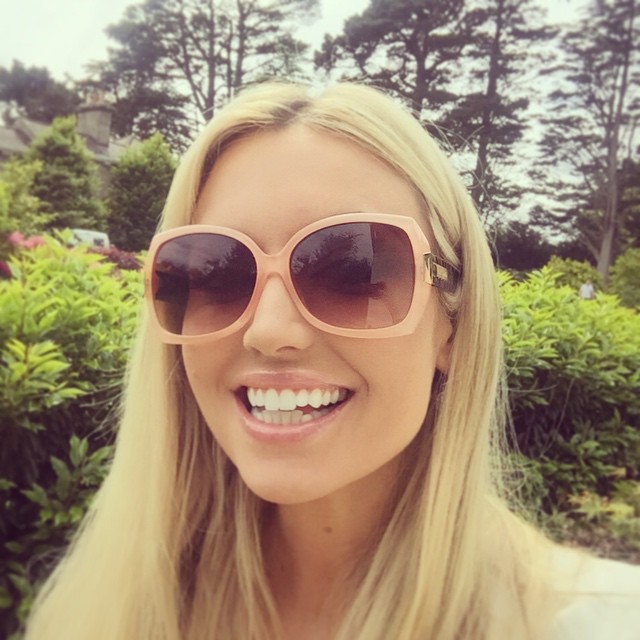 I also picked up this cute gold and beaded cuff from River Island for €25. I have a few weddings coming up this summer, and it's dressy enough to wear to them or even with a simple jeans and T-shirt. Bright accessories are one of my favourite ways to jazz up an outfit, and this one really stands out 🙂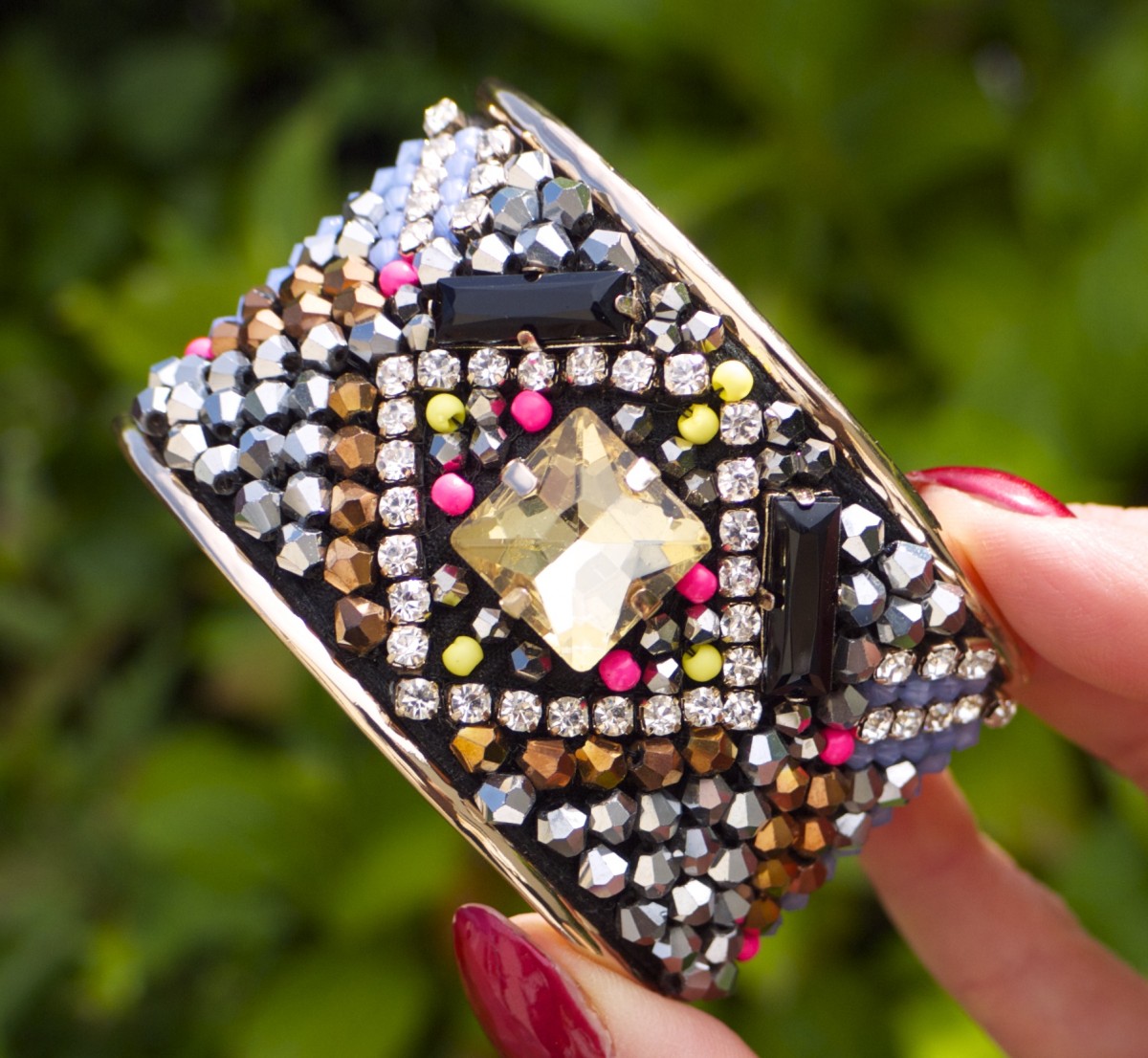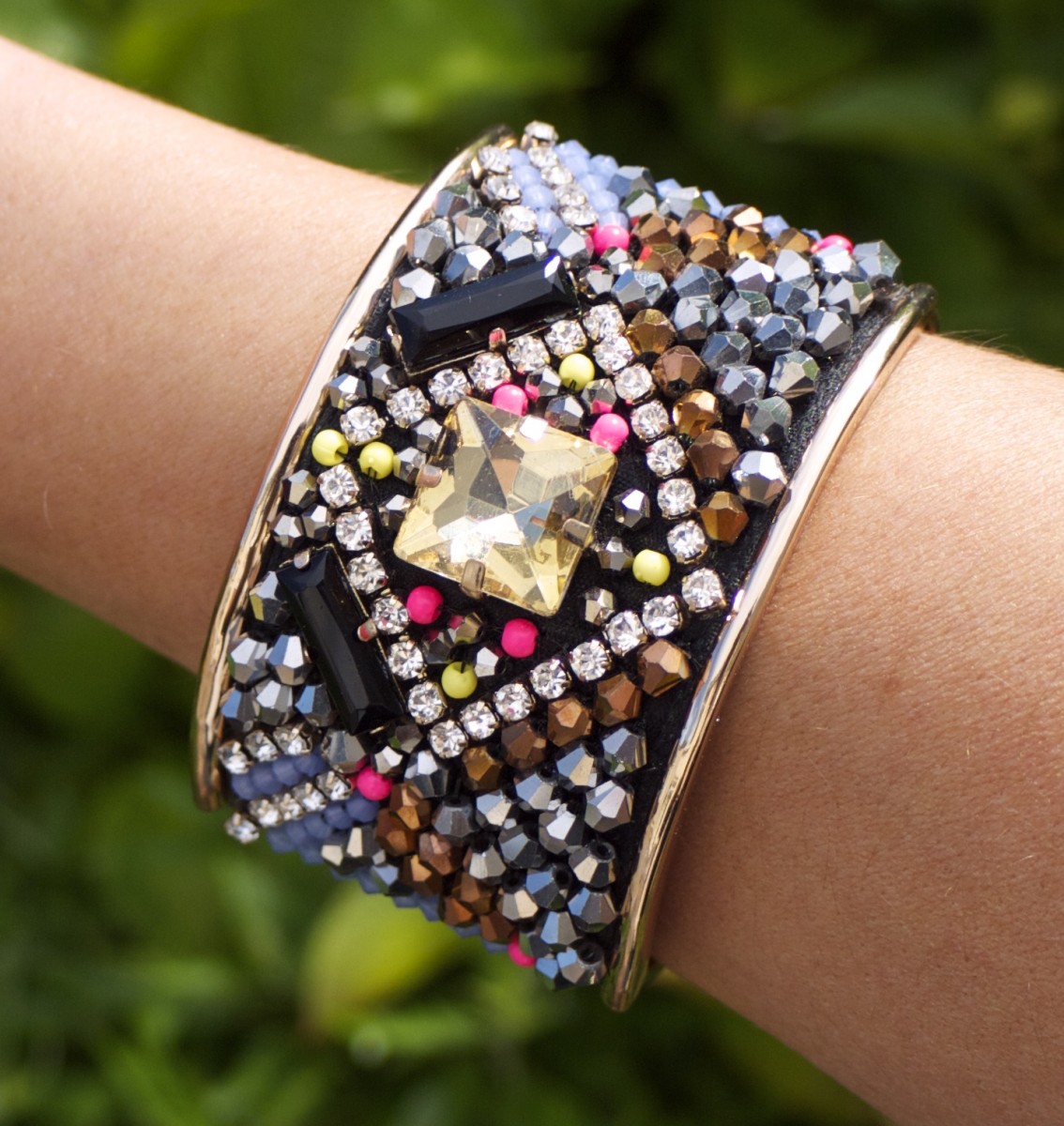 After a nice potter around town, I headed home feeling peckish. With a Pilates Plus class this evening, I fancied something with a good dose of protein to fill me up, but a meal that wouldn't leave me feeling heavy and sluggish. After a quick search through my fridge and cupboards at home, I came up with this Mexican Salsa Salad with Sour Cashew Cream!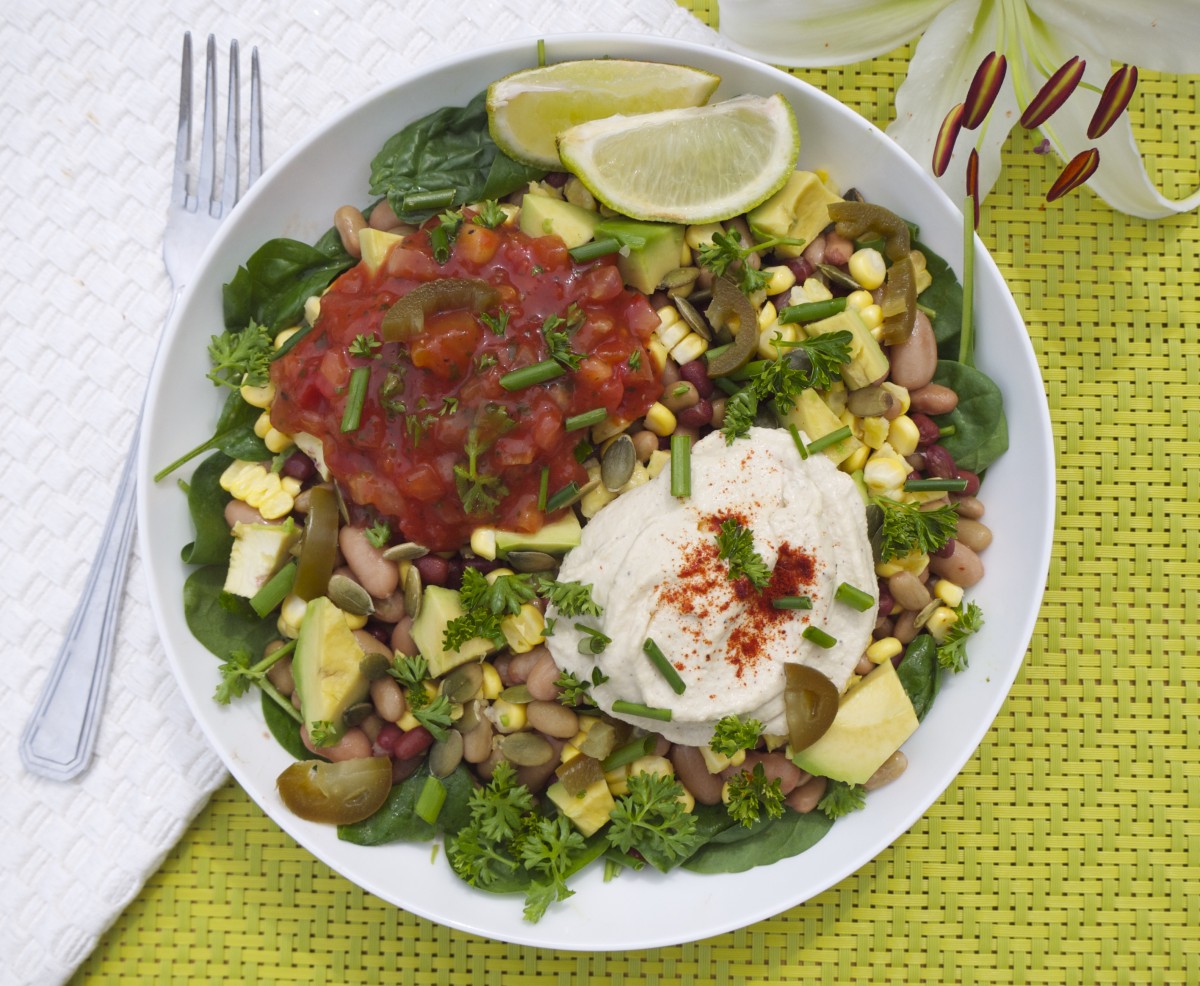 It's a super simple dish to make, and this portion definitely makes enough for two people as it's rather filling with the cashew sauce, beans and avocado. But that's also what makes it really satisfying when you're hungry! It also got the husband seal of approval when he came home starving after the gym 😉
I used plenty of fresh lime juice to dress this oil-free salad, which goes so well with the garlicky salsa and fresh parsley. Plus the bed of baby spinach leaves means that you're getting plenty of greens without it feeling like a plain salad!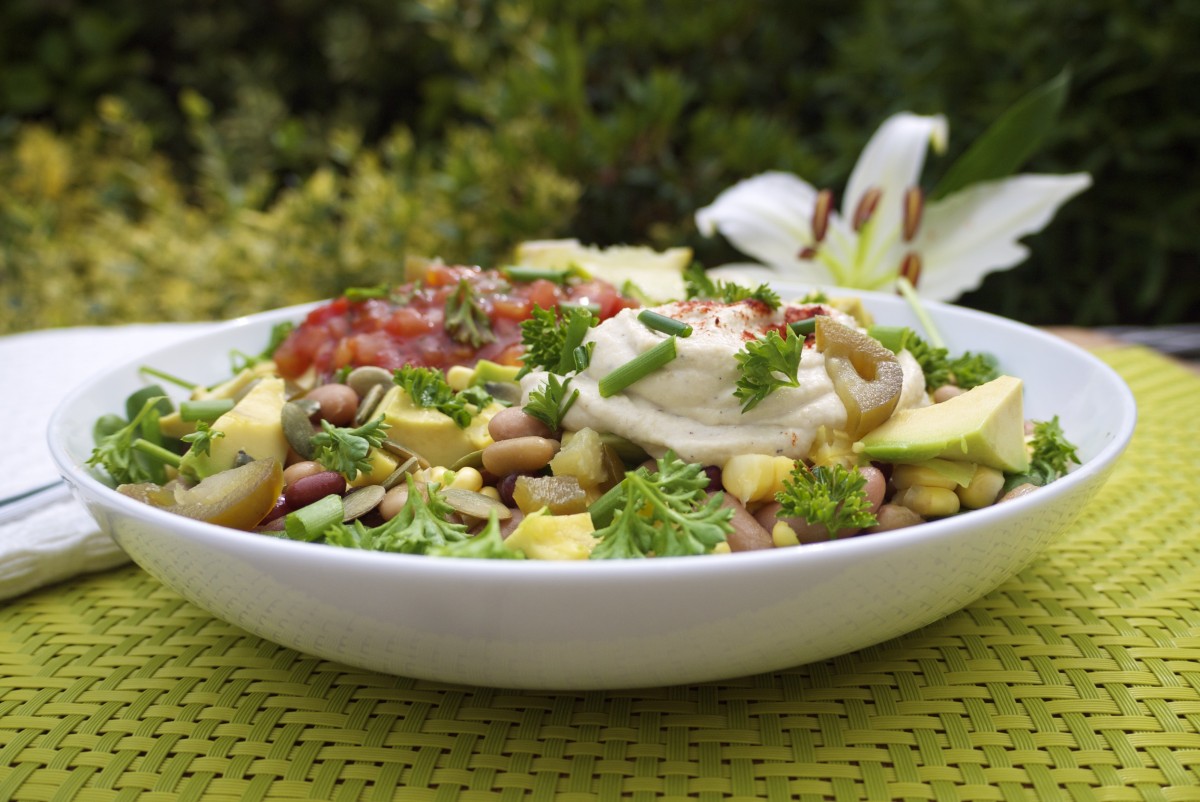 I popped in a tablespoon of pumpkin seeds for their crunch, and also because they're a good source of zinc for clear skin and a strong immune system.
The chopped jalapeños add a spicy twist, but I'm a little bit of a wimp so didn't go too crazy with them. Feel free to add loads more if you like a spicy kick!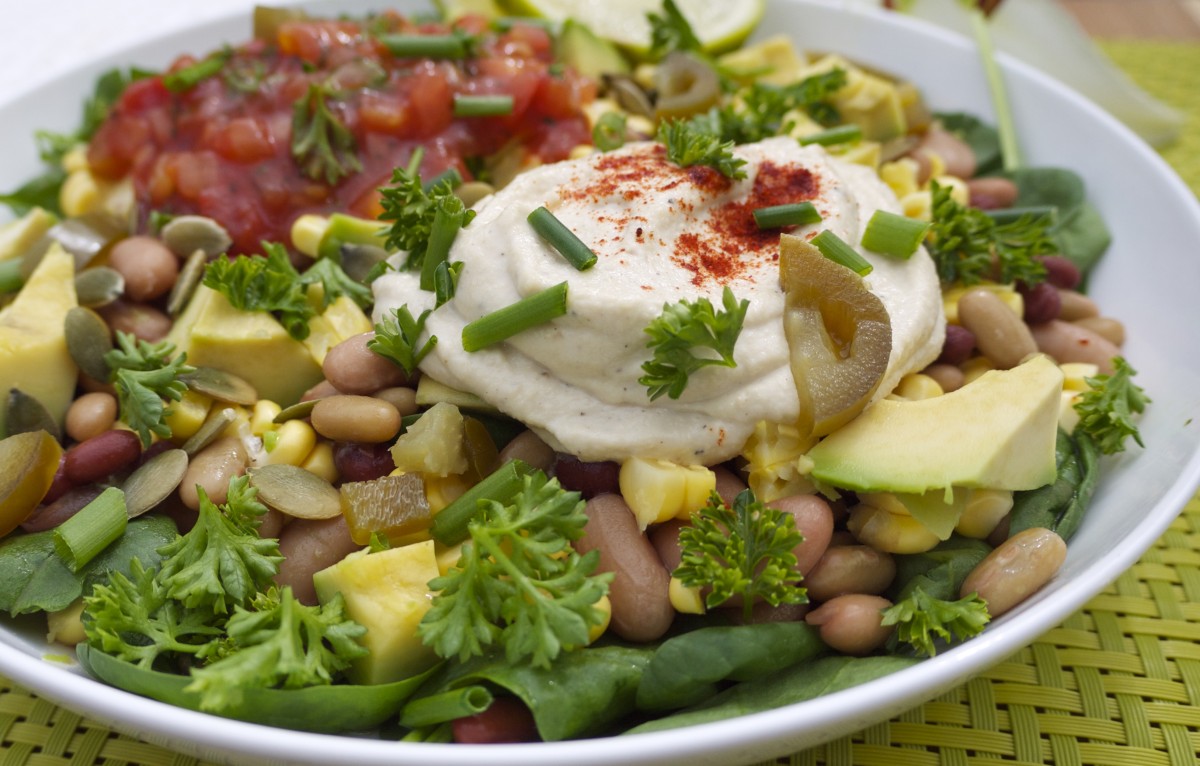 To get the texture and flavour of traditional sour cream but without actually using cream, I soaked cashews to soften them, and then whizzed them up with lemon juice, apple cider vinegar and seasoning. Cashews are brilliant for sweet or savoury creamy sauces as they have such a neutral flavour, a great texture and absorb whatever flavours you put with them. They needed a bit of water to blend properly, but otherwise it worked perfectly.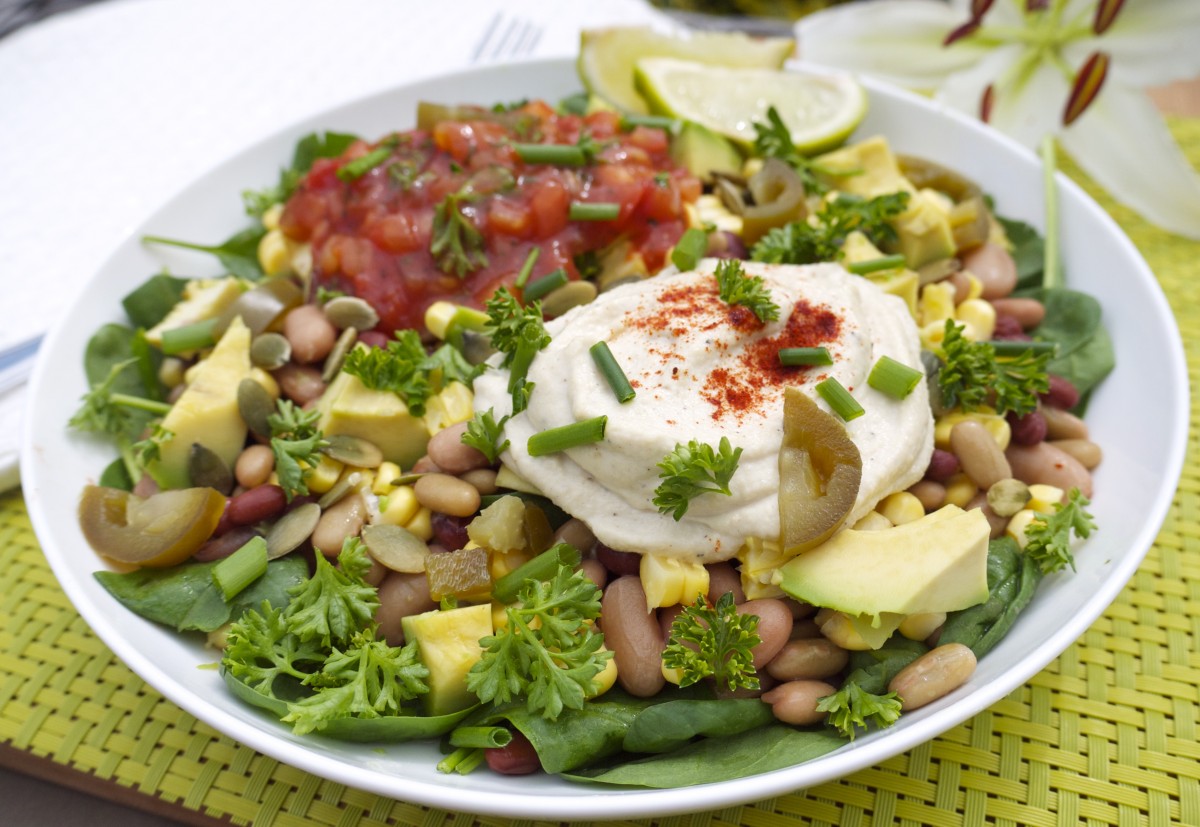 I definitely recommend using avocado in the salad for its amazing taste, texture and health benefits, but you could always mash a ripe avo into a nice guacamole to add to the salsa and sour cream sauce.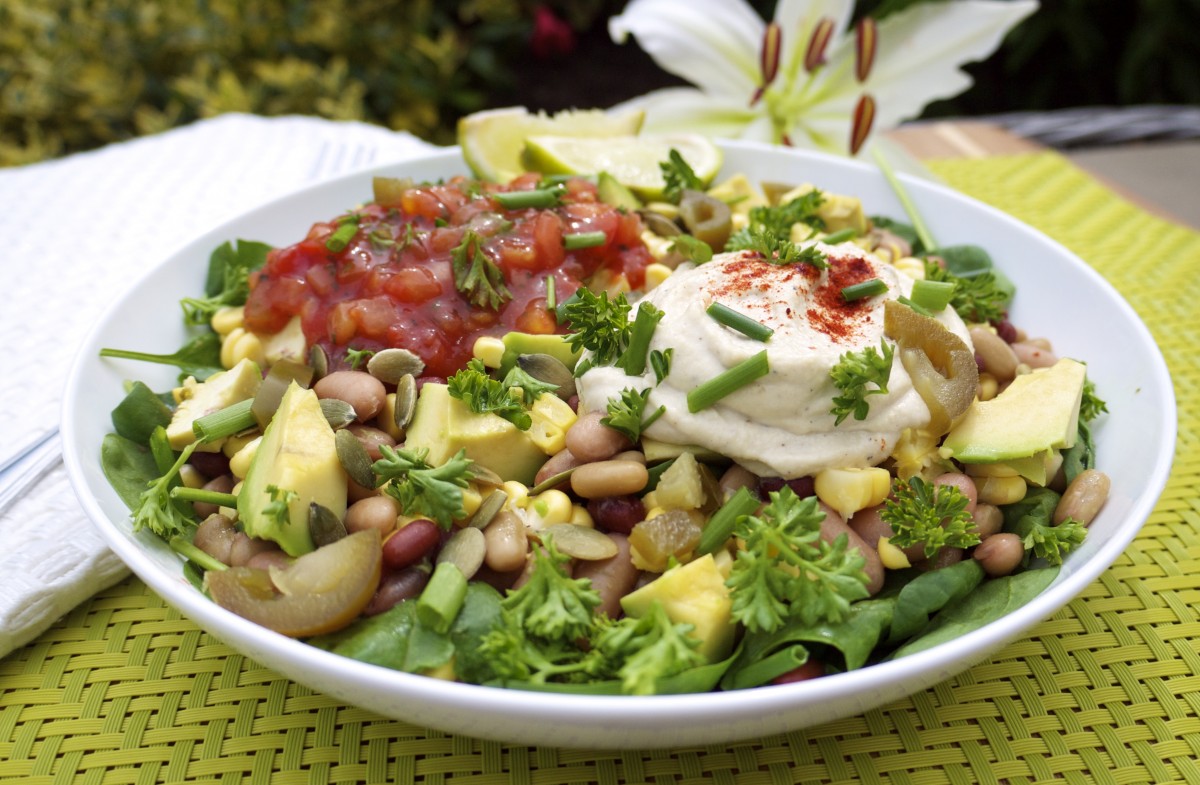 The salsa is really straightforward, and it's a recipe I use all the time. I added a red pepper for its sweetness and plenty of garlic, coriander and lime. Yum!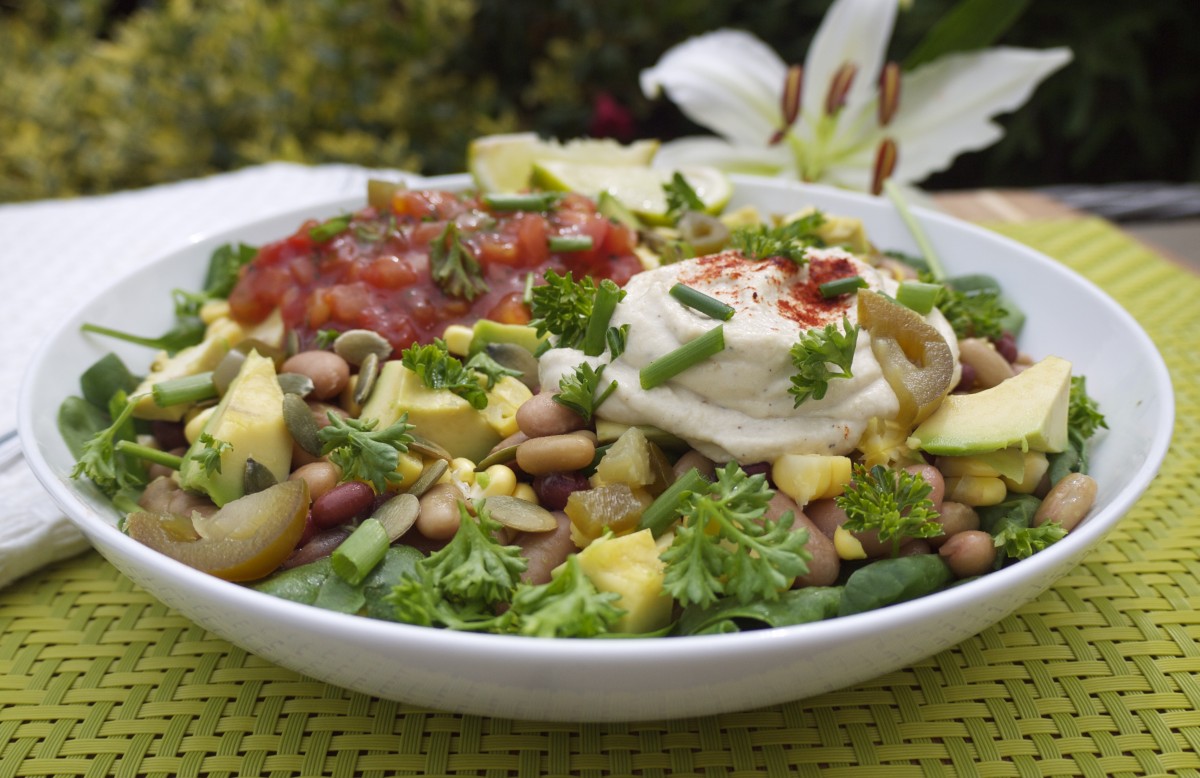 Let me know if you give this salsa salad recipe a go and I love to see all your creations on social media! Simply tag #RosannaDavisonNutrition on Instagram or Twitter or come on over to my Facebook to say hello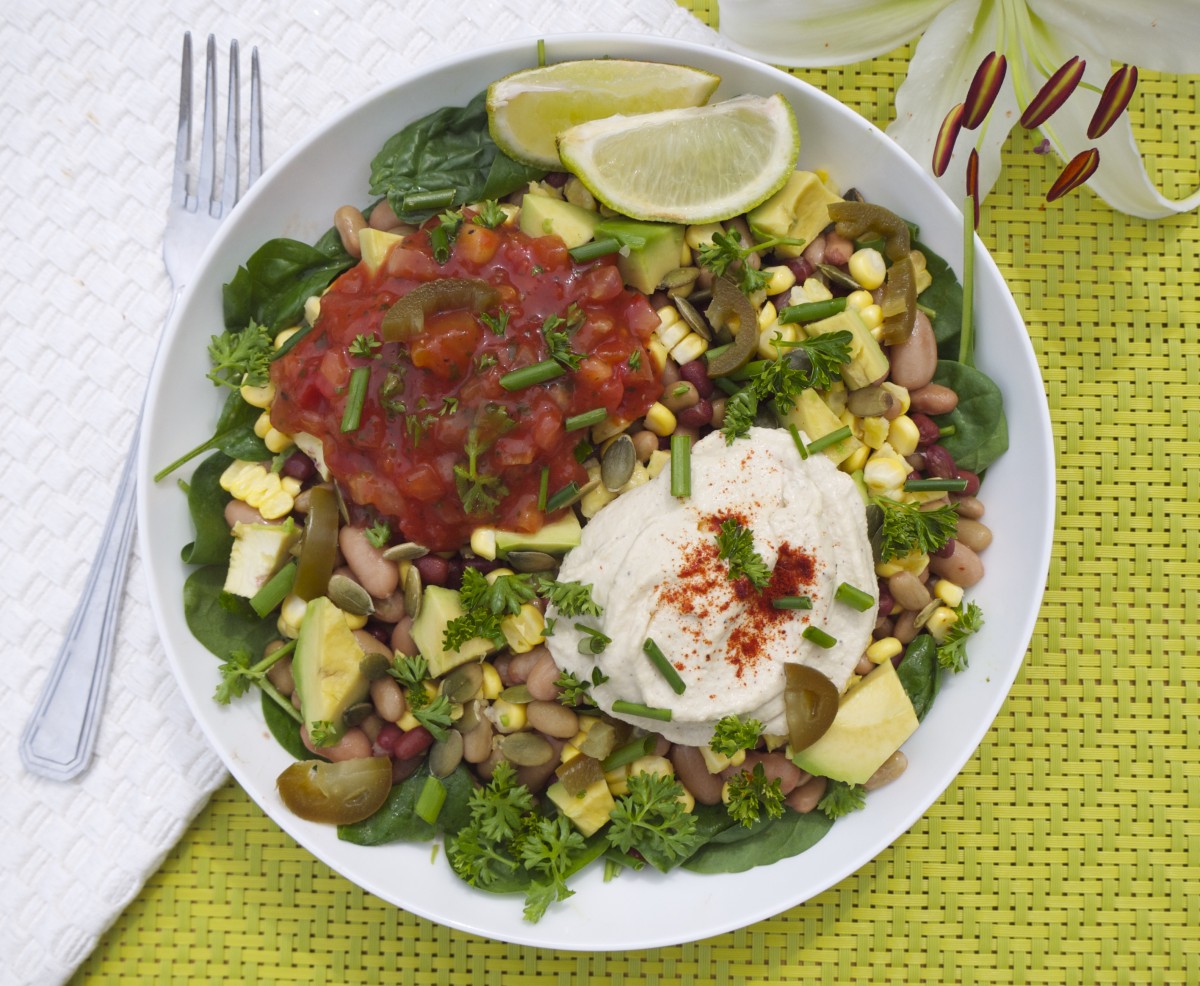 Mexican Salsa Salad with Sour Cashew Cream
2015-06-04 16:57:25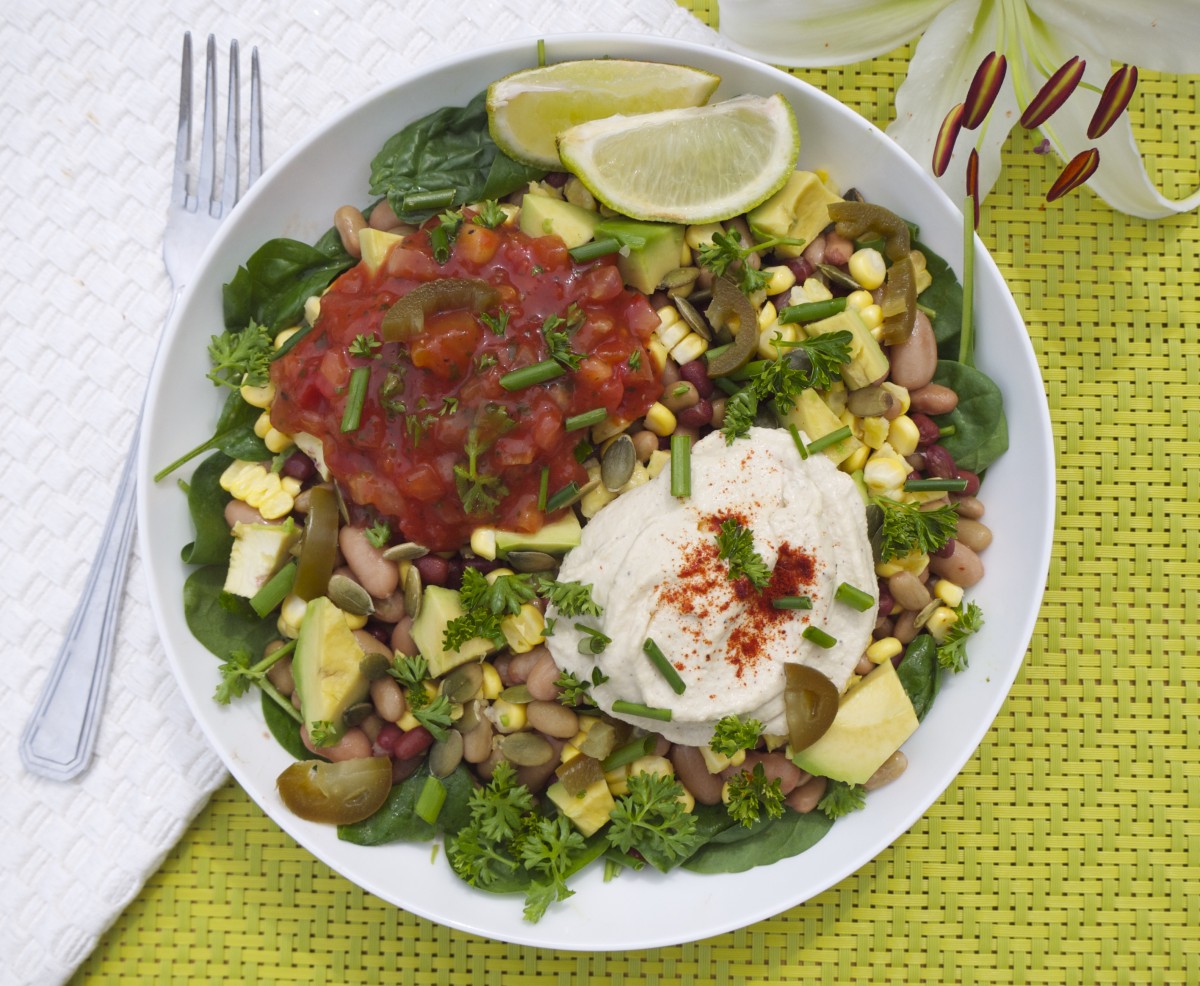 Serves 2
A satisfying, protein-packed salad with a spicy, tangy twist. Perfect for lunch or a light dinner!
For the salad
2 handfuls baby spinach leaves
230g cooked mixed beans*
1/2 a ripe avocado, pitted, peeled and cut into cubes
1 medium corn on the cob
1tbsp pumpkin seeds
1 tbsp lime juice
salt and pepper, to taste
For the Salsa
1/2 a red bell pepper
2 medium tomatoes
1 clove garlic, peeled and chopped
1 tbsp lime juice
2 tbsp fresh coriander
salt and pepper, to taste
For the Sour Cashew Cream
65g (1/2 cup) raw unsalted cashew nuts, soaked in cold water for 20 minutes to soften
1 tsp raw apple cider vinegar
1 tbsp nutritional yeast (optional)
1 tbsp lemon juice
salt and pepper, to taste
smoked paprika, to garnish
handful fresh parsley, chopped, to serve
handful chives, chopped, to serve
Instructions
Rinse the spinach leaves and place them in a salad bowl.
Add in the beans, avocado cubes and chop in the corn from the cob.
Add the lime juice and salt and pepper, and mix together well.
Top with the pumpkin seeds.
To make the salsa, simply place all ingredients in a blender or food processor and blend until combined but some chunky texture remains. Taste and season more if necessary.
Spoon it on top of the bean mixture.
To make the cashew cream, drain the soaked cashews well and place them in a blender or food processor along with the apple cider vinegar, nutritional yeast, lemon juice and seasoning.
Blend until smooth and creamy, using a splash of cold water to help it blend. Taste and season, if necessary.
Spoon on top of the bean salad and sprinkle with smoked paprika.
Garnish the salad with chopped parsley and chives, and serve.
Notes
*Rather than using canned beans, I bought them in a carton from Tesco.
The salad can be stored in an airtight container in the fridge for 2-3 days.
Rosanna Davison Nutrition https://www.rosannadavisonnutrition.com/