I lurrrrve a bargain as much as the next person! My bathroom cupboard is packed with lotions, potions, bottles and jars of all sorts of things, but so many of them are simple, low-cost beauty staples that I go back to again and again.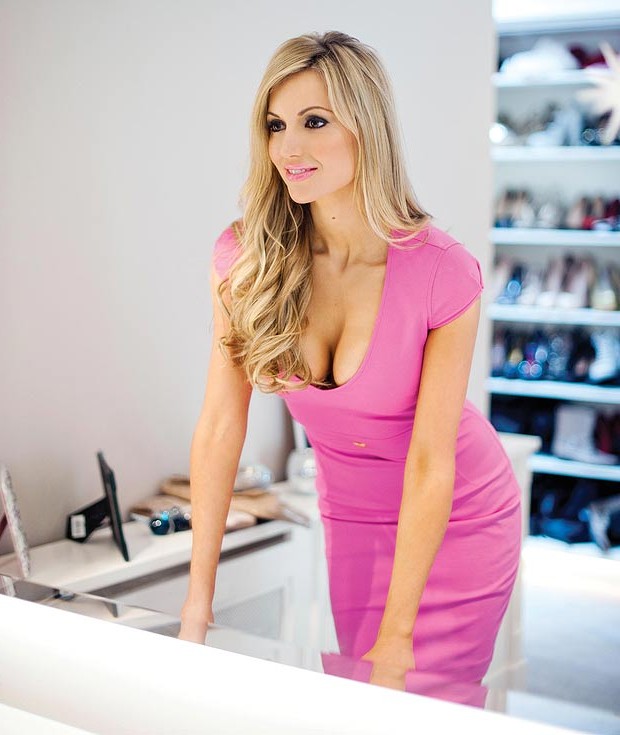 If you have particularly sensitive or spot-prone skin, then it's definitely worth spending a little bit more on products that won't cause irritation or redness. But you can easily save your hard-earned cash on many of the beauty basics, and still look great. There are plenty of low-cost make-up brands that perform just as well as the pricier ones, and in many cases you're more or less paying extra for the brand name and packaging.
Here are my top 5 faves all under €10:
1. Lasting Finish by Kate Moss for Rimmel Lipsticks (€4.94)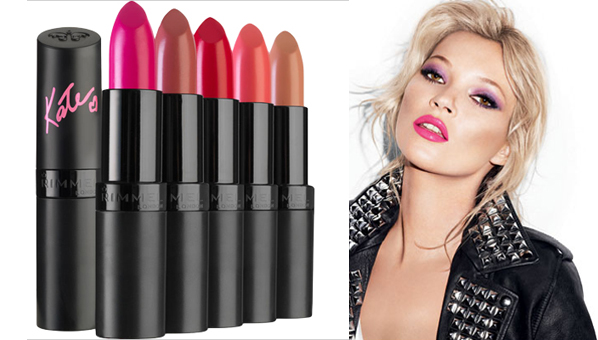 So good I bought one in almost every colour! I love Rimmel lipsticks and glosses in general, but the Lasting Finish by Kate Moss collection keeps your lips feeling smooth and hydrated, plus their pigments last for hours. I love the statement reds and bright pinks, but I use number 03 the most. It's a pinky nude colour, and works well with smokey eyes.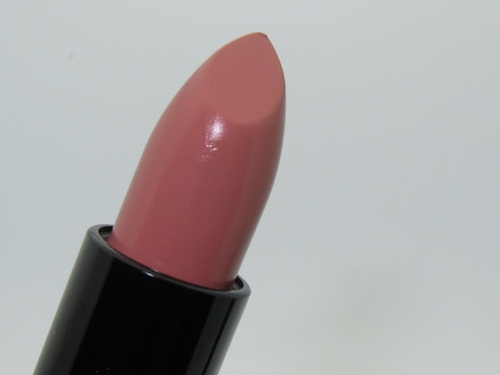 2. Batiste Dry Shampoo (€3.99 for 200ml/€6.99 for 400ml)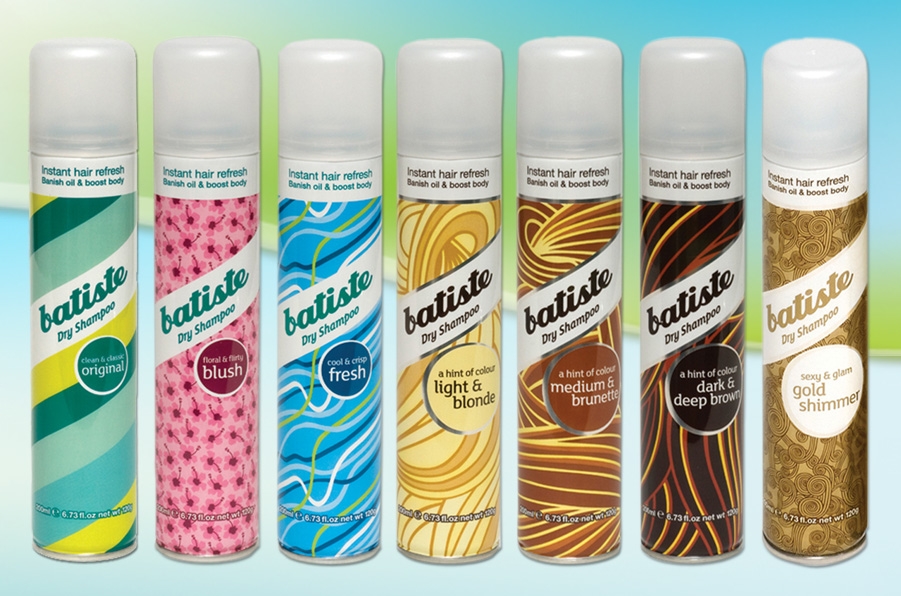 What on earth did we do before dry shampoo?! Well I did use a sprinkle of talc when my hair needed a boost, but that came with the risk of hair looking greyish!
Dry shampoo is the stuff of miracles for getting an extra day or two out of your blow-dry, or an extra 15 minutes in bed when the idea of washing and drying your hair is just too much 😉
I've tried quite a few different brands, and always end up going back to Batiste. I love their range of products, how well it works… and their packaging is pretty cool too! I usually opt for the blonde dry shampoo to get an extra week out of my colour, but the tropical fragrance one smells delicious.
3. Lidl Iseree Sensitive Facial Wipes (€1.50 for 25)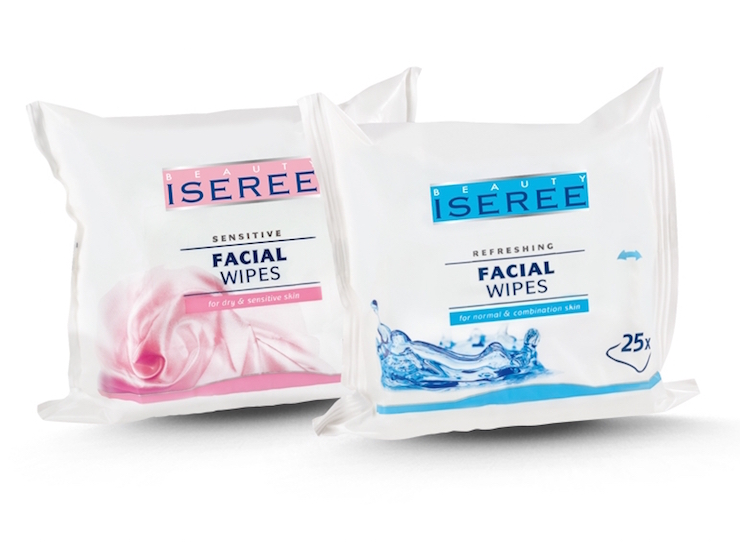 A recent discovery and I think they're great! I have the semi-permanent Russian lashes from Up To My Eyes in at the moment, so I have to be extra careful about removing my eye make-up at night. I use a face wipe to gently wipe away eyeshadow and liner without pulling out any lashes. The Lidl Iseree wipes in the pink package are made for dry and sensitive skin, are free from colours, fragrance and alcohol, and don't cause any irritation or redness.
4. Palmers Cocoa Butter Formula Body Lotion (€4.99 for 250ml)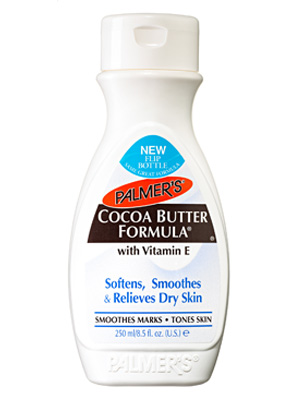 I can't get enough of this chocolatey, nutty, gorgeous smell! I generally keep a tub of coconut oil in my bathroom to use as a body moisture, but this is a favourite lotion. It's thick and creamy, leaves skin feeling super soft and smells sooooo good!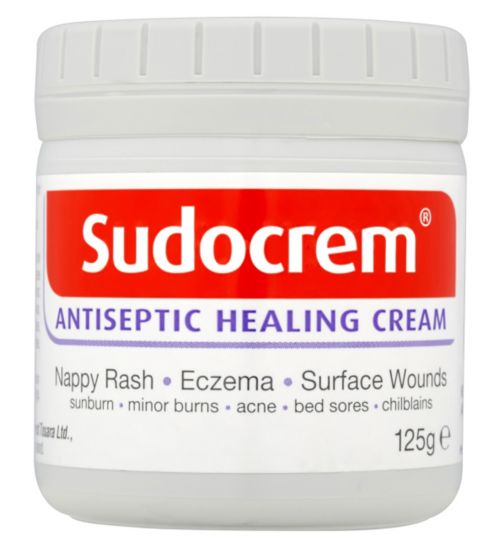 Have a zit on your chin?! The tub of Sudocrem is the first thing I reach for when a spot crops up. It's the classic pimple treatment, loved by teenage girls across the world, and works hard to dry the pesky blemishes up. PJs, fleecy socks and a blob of Sudocrem was the story of my Friday nights as a teenager! The antiseptic cream also help to clear up minor cuts, grazes and nappy rash.
6. L'Oreal Elnett Satin Supreme Hold Hairspray (€8.99)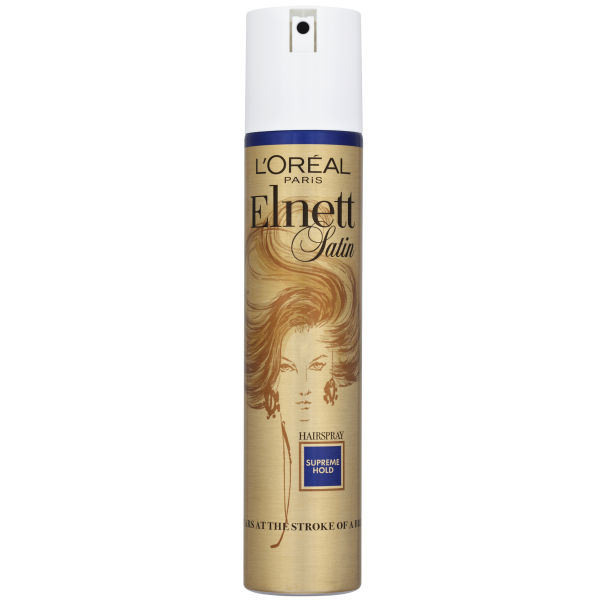 Another beauty classic and a product I always have at home and when travelling. It holds hair in place with a gentle shine, and brushes out easily. It can be a bit drying for hair though, so make sure you use a good conditioner.
7. Rimmel Exaggerate Liquid Eyeliner (€4.76)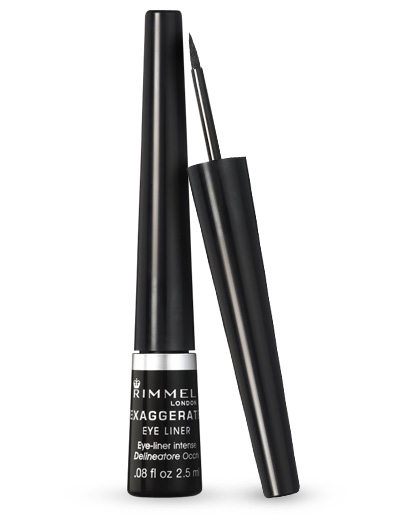 I can't even tell you the amount of times I've bought this brilliant liquid eyeliner! I've been using it for years to create my favourite feline flick, and I find it really easy to apply using the pointed applicator. The pigment lasts all day (and night!), it doesn't smudge or flake, and it's easy to take off at night. I love this product!
8. Bourjois Little Round Pot Blushers (€9.99)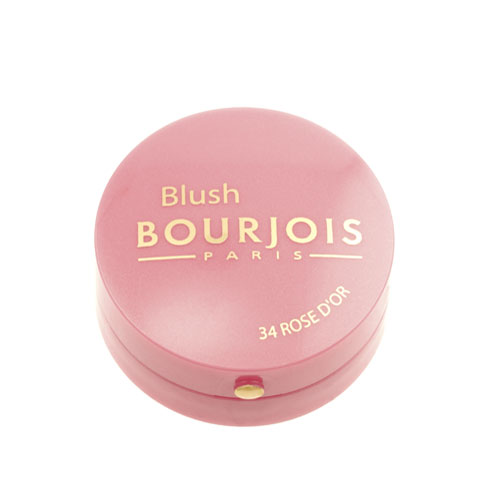 The perfect size for your clutch bag! These dinky blushers come with a cute brush for easy application. I love the Rose D'Or, a feminine pink with a gentle shimmer. I've been using it for years and a pot lasts for a long time.
9. H&M Powder and Foundation Brush (€5.99)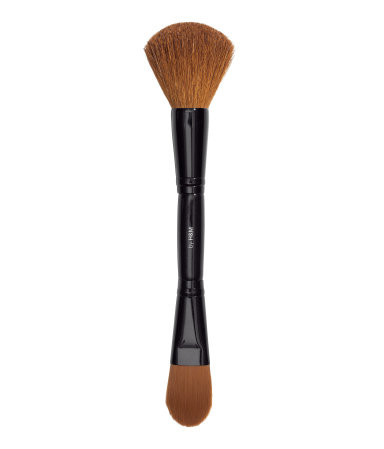 I discovered H&M's beauty collection a few months ago, and have been very impressed with the good value of many of its products. One I use to apply my foundation everyday is this double-ended powder and foundation brush. It's perfect for travel and to save space in your make-up bag. My make-up smoothes on perfectly and it doesn't shed hairs. Hurrah!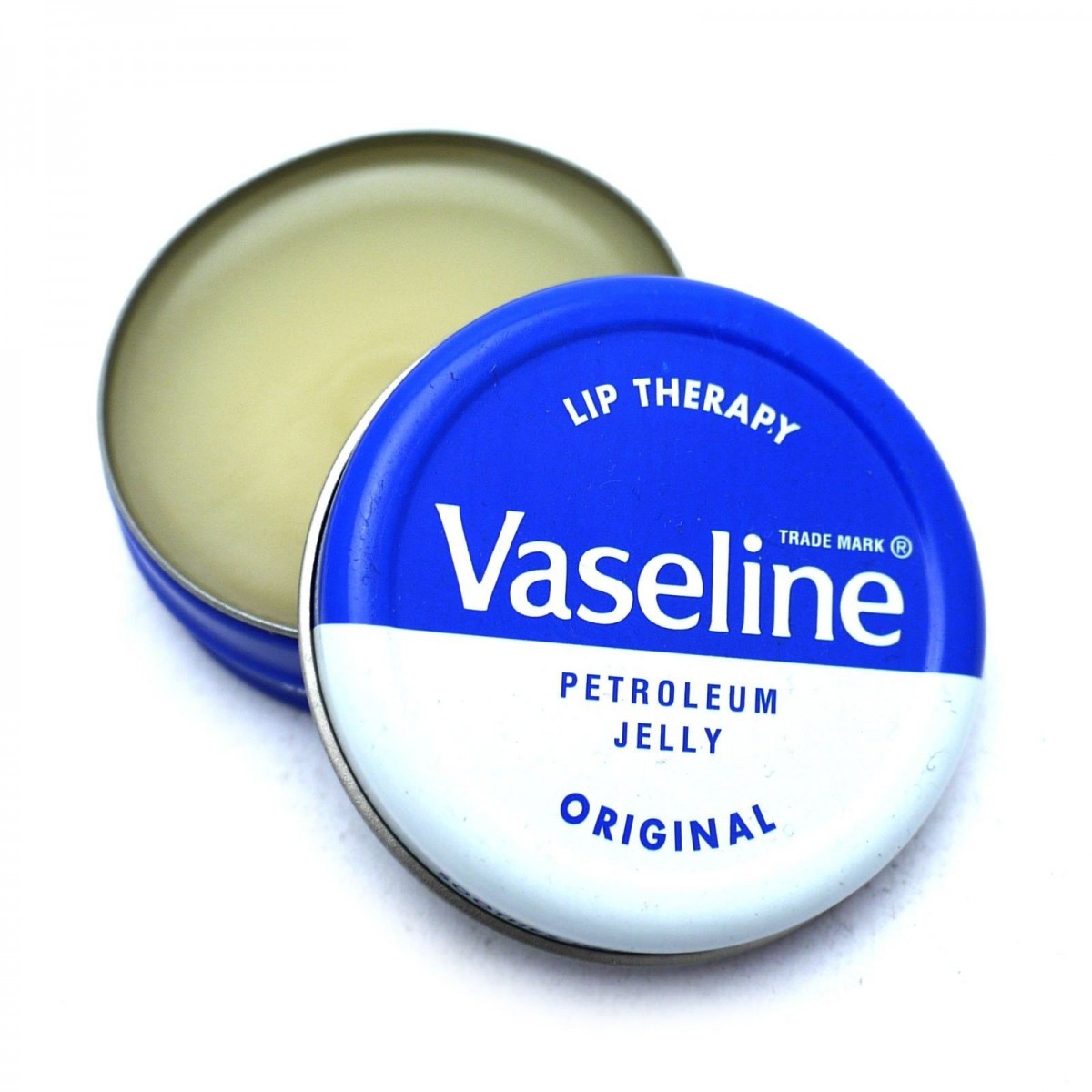 You can keep your fancy flavoured lip balms and 8-hour creams. A small pot of Vaseline will always be found in my handbag, and covers everything from cracked lips to dry hands, feet and hair. I even use it to tame unruly hairs around the front of my head and stray eyebrow hairs! It's also a miracle product on long flights for combatting dry skin. I slather my hands in it, and even dab a small amount under my eyes to help lock in the moisture there.
Got cracking skin on your feet? Smooth a thick layer of Vaseline on your feet before bed and then pop on a pair of socks to sleep in. Your feet will feel soft and smooth by morning!