Woohoo! Friday is finally here!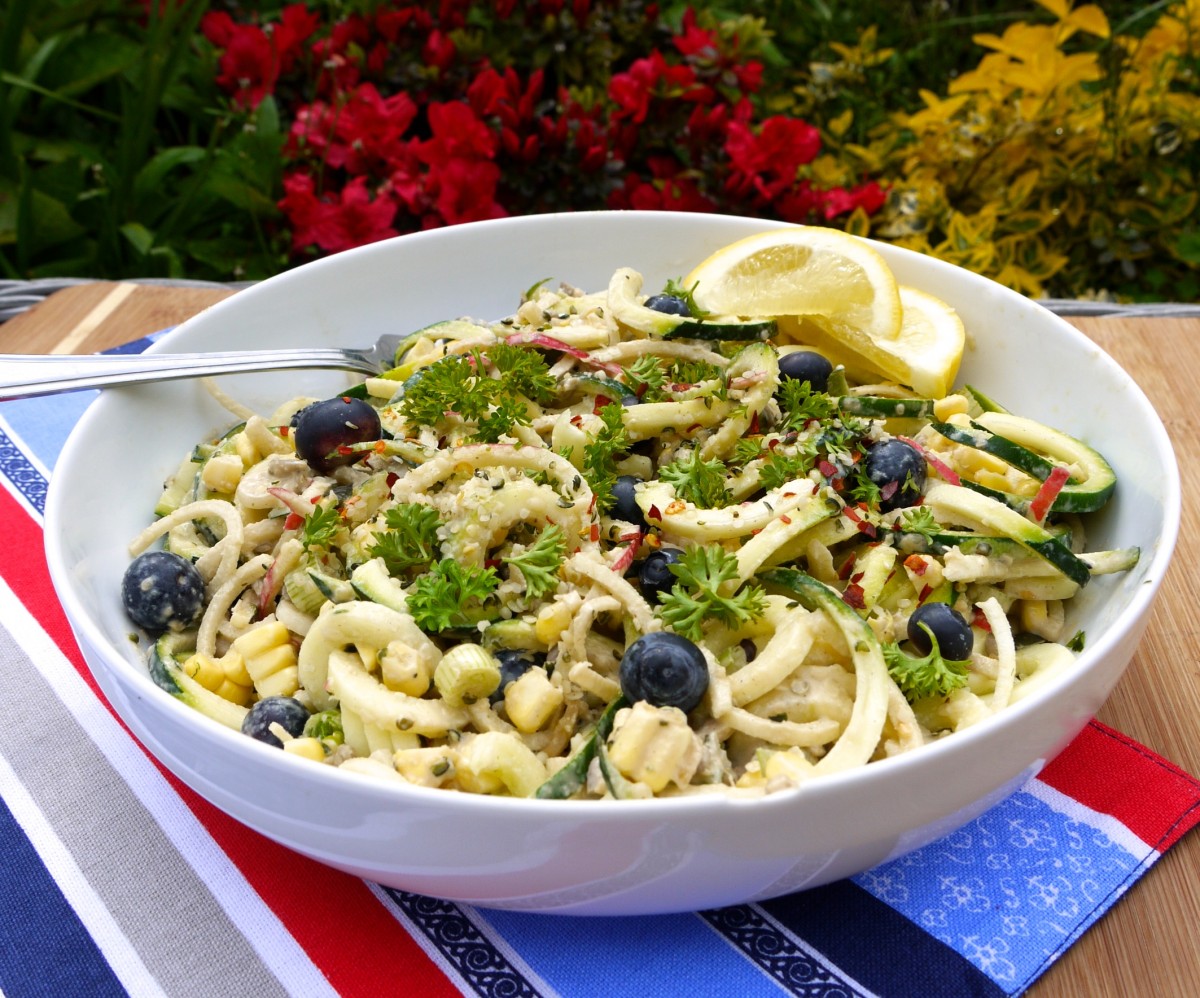 I absolutely love a big, raw, crunchy salad, and this one hit the spot perfectly when I was craving a fresh, satisfying dinner yesterday.
Plenty of cafes and restaurants serve variations of a superfood salad, but they're incredibly simple to whip up at home. I also tend to make them when I need to use up various ingredients from the fridge!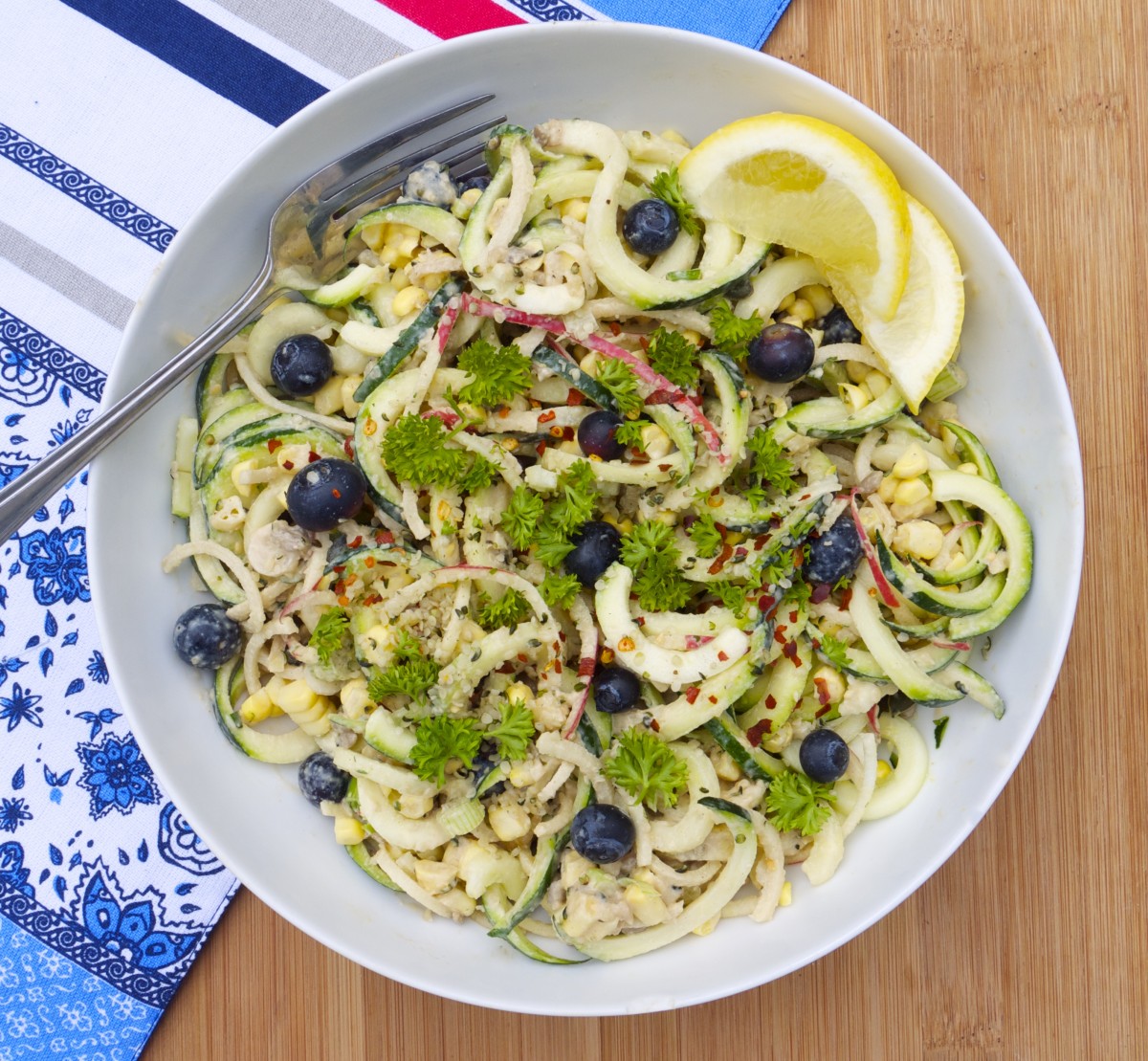 To me, the perfect superfood salad must contain plenty of raw veggies, crunchy seeds, colour and a healthy dressing. So many shop-bought dressings can be full of refined sugar and a variety of chemicals, preservatives and stabilisers. I love to make up my own ones, especially as there's such a great variety of flavours to choose from.
For this dressing, I used tahini rather than oil. It's just sesame seed butter, but a good source of calcium, copper and manganese. I just mixed it up with garlic, balsamic, lemon juice, Dijon mustard and seasoning. Perfect! It made the salad creamy and filling but not too heavy.
Feel free to use your imagination when putting together a salad like this. I love blueberries for their powerful antioxidant properties, so they went onto it, as well as a selection of hemp, pumpkin and sunflower seeds for the various essential fats and nutrients that they provide. I liked the sweetness of the apple in it, but carrot, cucumber or even pear would work too. It's just a way to get a big bowl of raw veg and healthy fats in… your body will love you for it!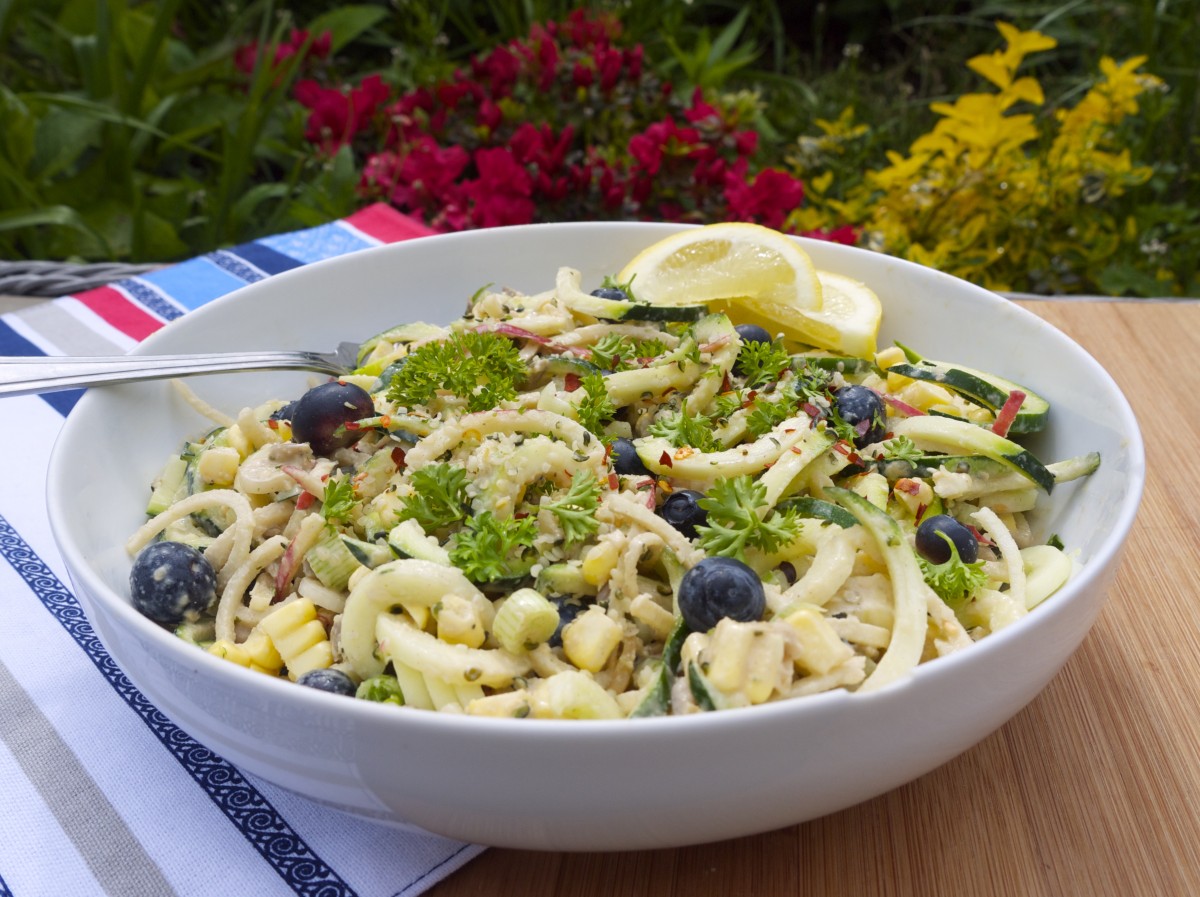 I would love to know if you get a chance to make this! Simply tag #RosannaDavisonNutrition on Instagram or Twitter or come on over to my Facebook to say hello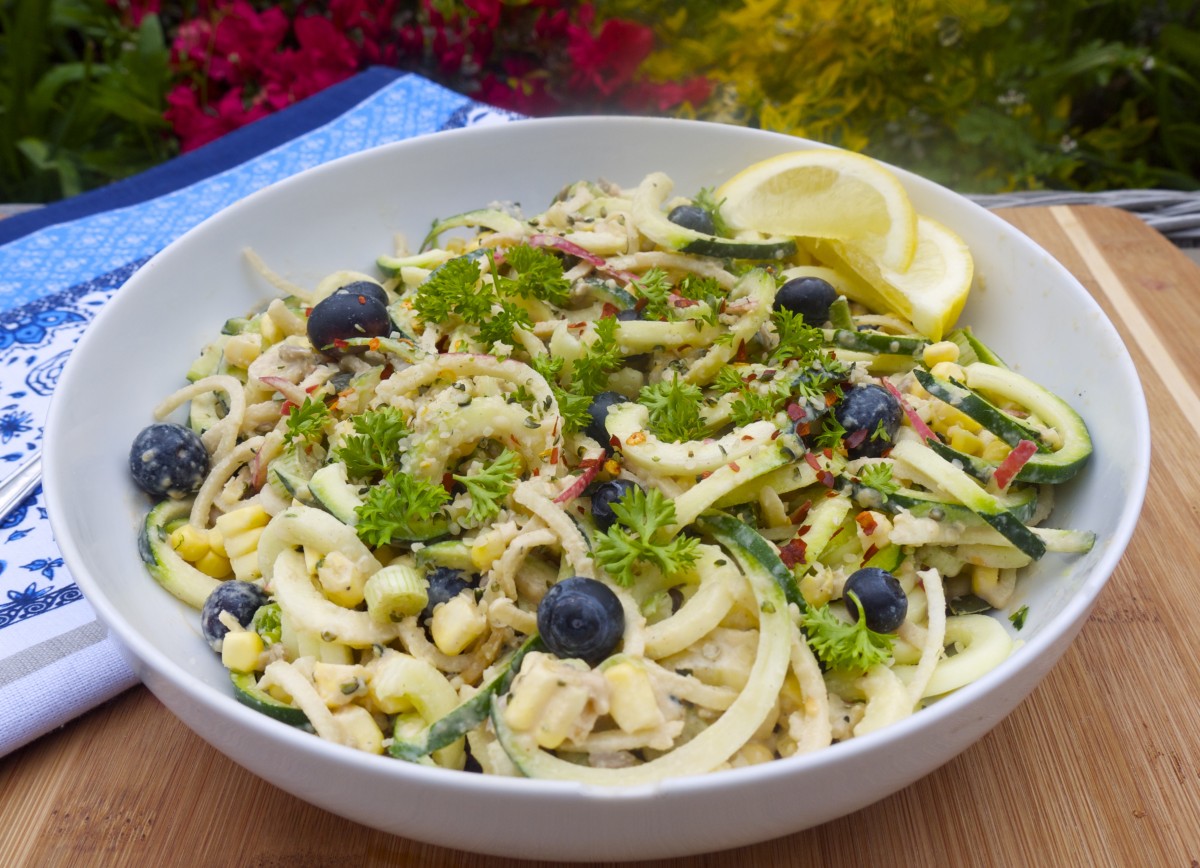 Seedy Superfood Salad
2015-05-07 23:16:38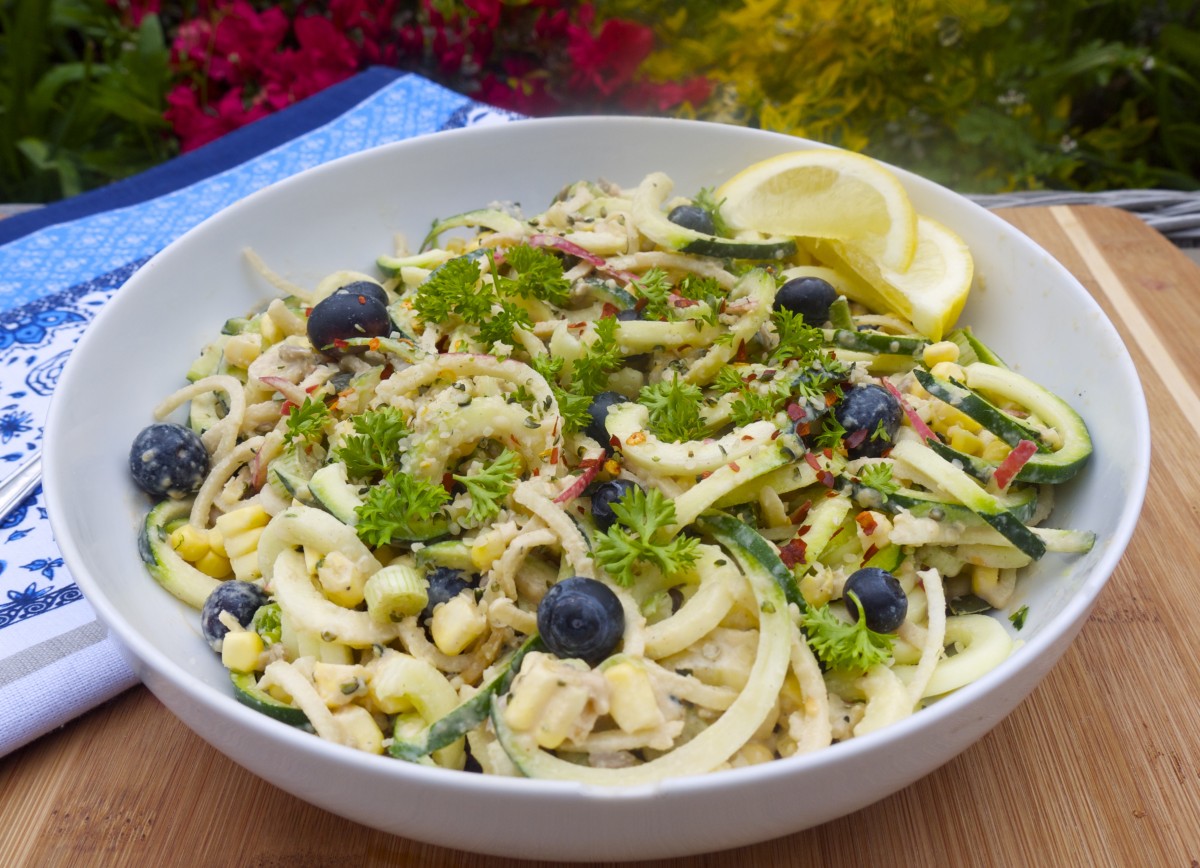 Serves 1
A crunchy, satisfying raw veggie salad tossed in a creamy balsamic dressing.
Ingredients
1 courgette
1 corn on the cob/2 tbsp sweetcorn
1/2 an apple
2 tbsp fresh blueberries
2 spring onions, finely sliced
1 tbsp hemp seeds
1 tbsp mixed pumpkin and sunflower seeds
pinch of chilli flakes
Chopped fresh parsley, to serve
For the creamy balsamic dressing
1 tbsp light tahini paste*
2 tbsp balsamic vinegar
1 clove of garlic, minced
1 tbsp lemon juice
1 tsp Dijon mustard
3-4 drops liquid stevia/1 tsp honey
Pinch of salt and pepper, to taste
Instructions
Using a spiraliser or vegetable peeler, peel the courgette and apple into ribbons.
Place them in a bowl along with the corn (I cut the corn off the cob), blueberries, spring onions, hemp seeds, pumpkin and sunflower seeds.
Mix together the ingredients well and set aside.
To make the dressing, place all ingredients in a bowl and mix briskly with a fork, or else combine them in a blender. I used a tablespoon of cold water to help it blend smoothly.
Toss the salad in the dressing (you may not need to use it all)
Top with a pinch of chilli flakes and chopped parsley.
Notes
Substitute the tahini for 1 tbsp cold-pressed extra virgin olive oil if you dislike the taste of tahini. Some people can find it a little bitter, which is why I added sweetener to the dressing.
Rosanna Davison Nutrition https://www.rosannadavisonnutrition.com/