So the dress has been decided upon and there are sighs of relief all 'round. Next thing the bride is going to think about is her hair and make-up on the big day.
This is the part I found more tricky! You want to look like yourself, but a glowing, airbrushed, polished version of yourself. That too much to ask!?
I did a lot of research into bridal hair and make-up, and decided that I wanted to go with the bronze and brown eye make-up and pale lips that I love, with a glowy base that would stay put in the Ibiza heat all day.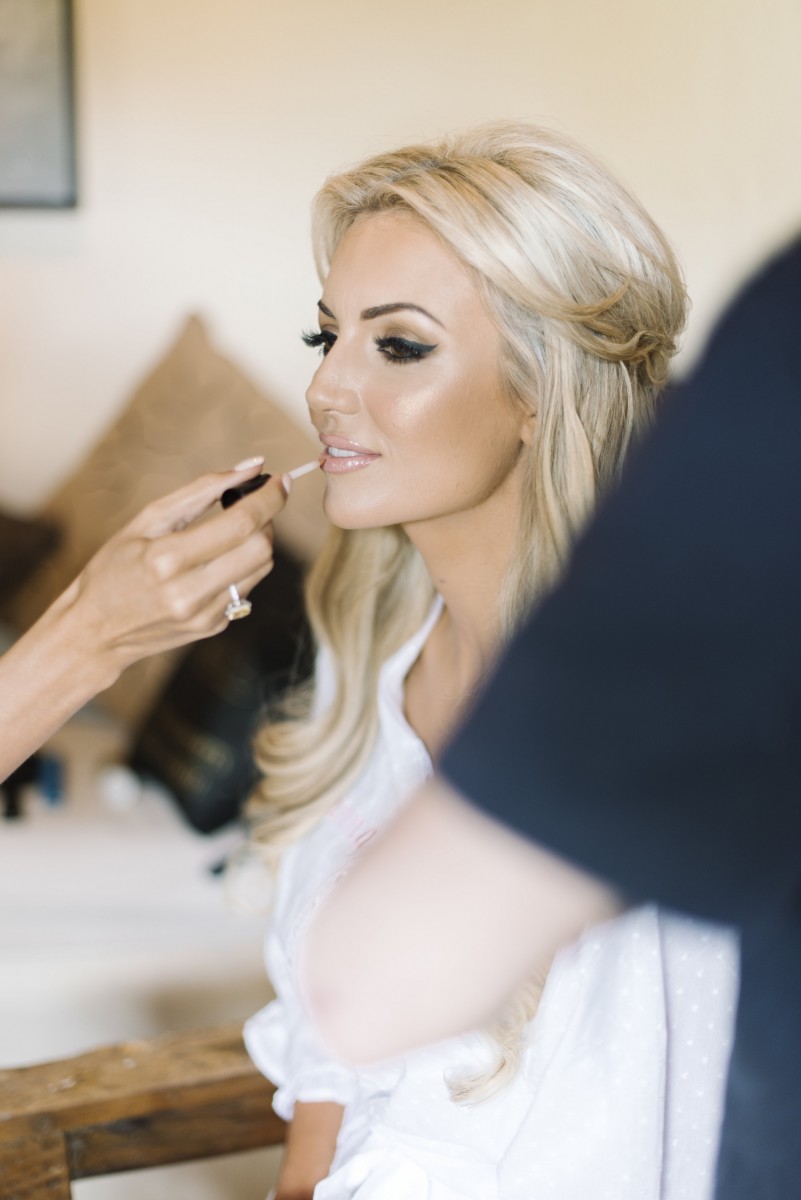 Step forward make-up artist extraordinaire, Michelle Regazzoli!
I had heard about Michelle's talent for flawless make-up from friends, but I contacted her a few months ahead of my wedding to organise a make-up trial and my mind was made up.
Michelle has such a light touch and creates the most perfect base, which didn't budge for the entire day. She introduced me to Estee Lauder Double Wear Light foundation, which I still wear and absolutely love.
She also understood exactly the look I was going for, and created dark eyes and pale lips, using MAC's Pure Zen lipstick. I still wear it regularly as it brings back such happy memories of the day.
My cheeks were given a rosy, glowing hue thanks to the cult favourite blusher, Orgasm by Nars, which had long been a permanent fixture in my make-up bag.
Before leaving Dublin, I had my eyebrows shaped by Lorna at The Brow Artist and semi-permanent lashes applied by Elaine at Up To My Eyes in Greystones.
Seriously. I've never been so well groomed!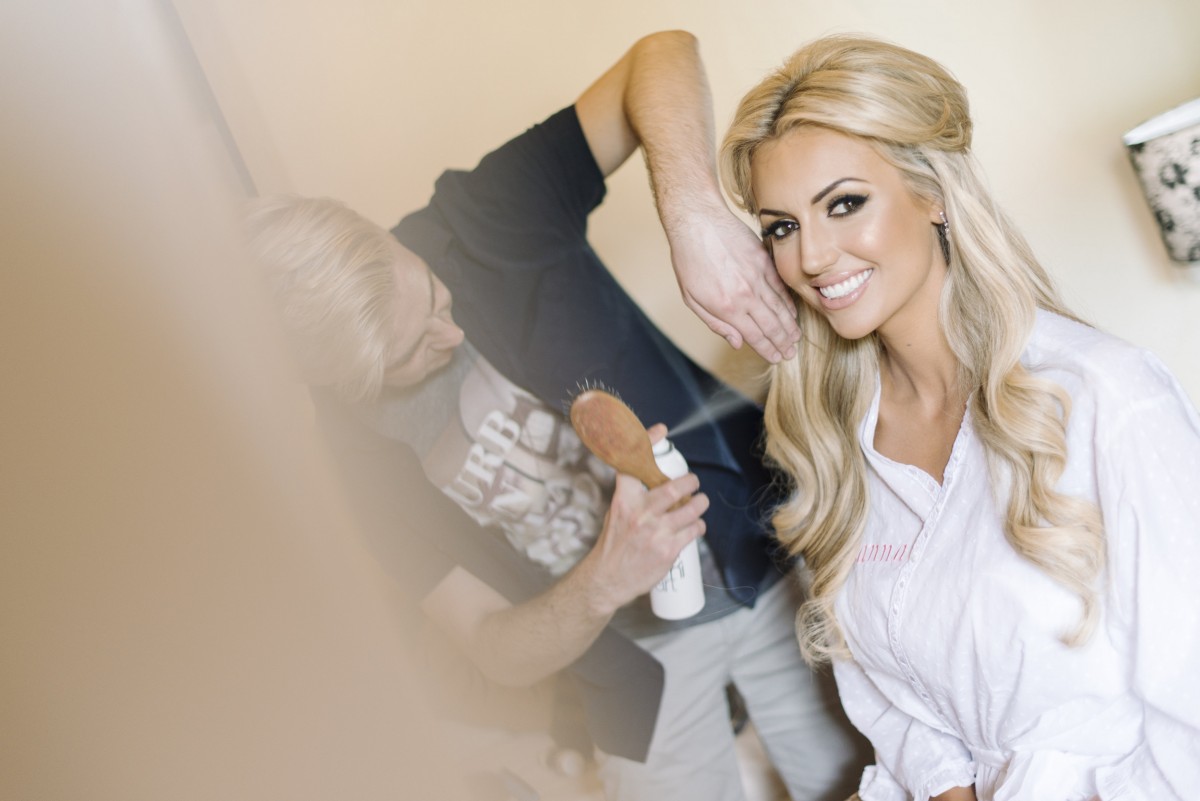 Hair was a tricky one to decide on, and it's very much a personal decision.
I don't wear my hair up very often at all, so I knew that I wanted it to be left down. But as I so often keep it down and wavy or curled, I wanted it to be a little bit different to usual.
So the lady behind my hair colour and extensions, Ceira Lambert, suggested that I arrange a hair trial with James Sinnott, who is usually found doing hair on movie sets!
I had a chat with James, explaining that I'd love my hair down around my shoulders, soft and wavy but also a little bit back from my face. So he came up with this style, which I was thrilled with.
There was just enough height and volume, but I wanted it looking natural and feminine as it was an outdoor wedding in a pretty garden filled with orange trees and bougainvillea. I knew a more rigid style would't work in that setting.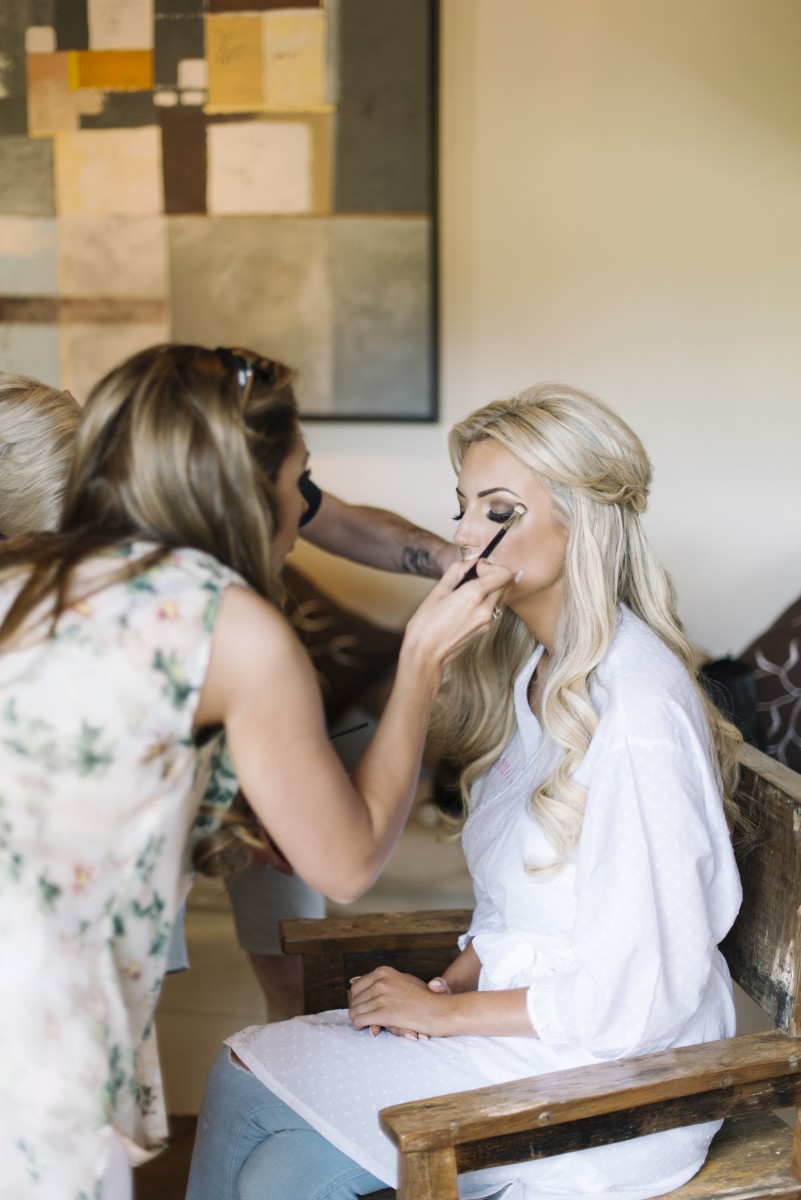 After all the hours and hours of research and consideration, I couldn't have been happier with Michelle and James on the day. They were so calm and efficient, meaning I had plenty of time to get nervous!
Hair and make-up for your wedding is a big decision to make, and it's so important to do a hair and make-up trial well in advance of the big day, to allow for any changes to be made and avoid a panic on your wedding day.
Every bride has a special glow of happiness about her on the biggest day of her life, but choosing the right people who really want to bring out your most beautiful self makes all the difference 🙂