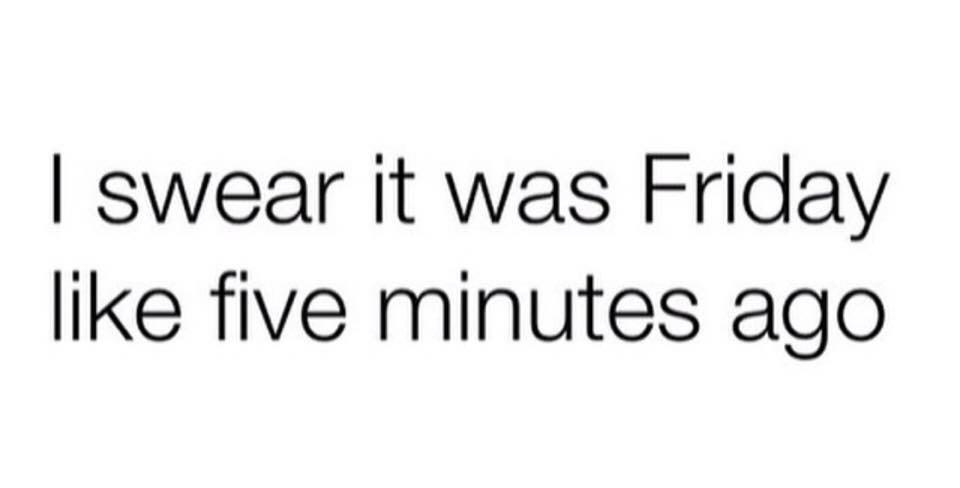 Where did that weekend go?!
On Friday I was up early to head into Twitter Dublin, to give a talk on nutrition. Twitter is holding a vegan week, beginning next week, and I was delighted to share my tips and passion for plant-based eating.
I couldn't have had a warmer welcome from them, and I hope it will help some of the audience to stay on track next week!
I wore a white crepe blazer with slouchy sleeves, €69.95 from Zara, grey distressed denim jeans, €29.95 from Zara, a blue silk top from Uniqlo €20.69, and silver shoes bought from Topshop a couple of years ago. The Snow White phone cover is from Glitz n Pieces 🙂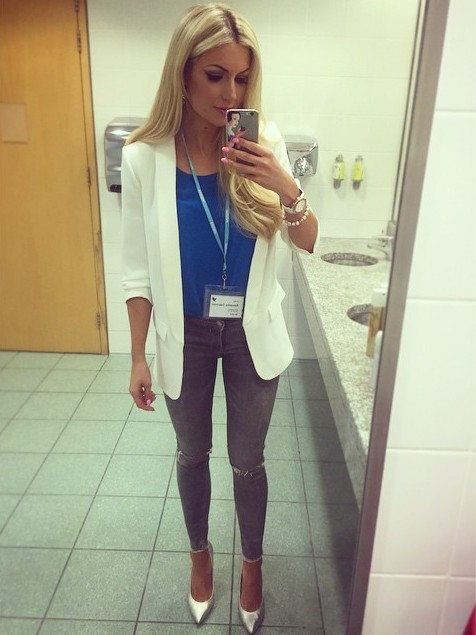 Saturday morning was an early start to hit the road and make it to Hotel Kilkenny for 10am, for Lisa Fitzpatrick's Kilkenny Fashion Fix.
I wore a white dress by Self-Portrait from Cari's Closet and Betty and Biddy Edith earrings, €16.00.
My tan is Cocoa Brown 1 Hour Tan in dark, €7.99, and it's the only tan I've ever tried that I can put on the morning of an event and know that it won't rub off on my clothes or begin to smell. I love it!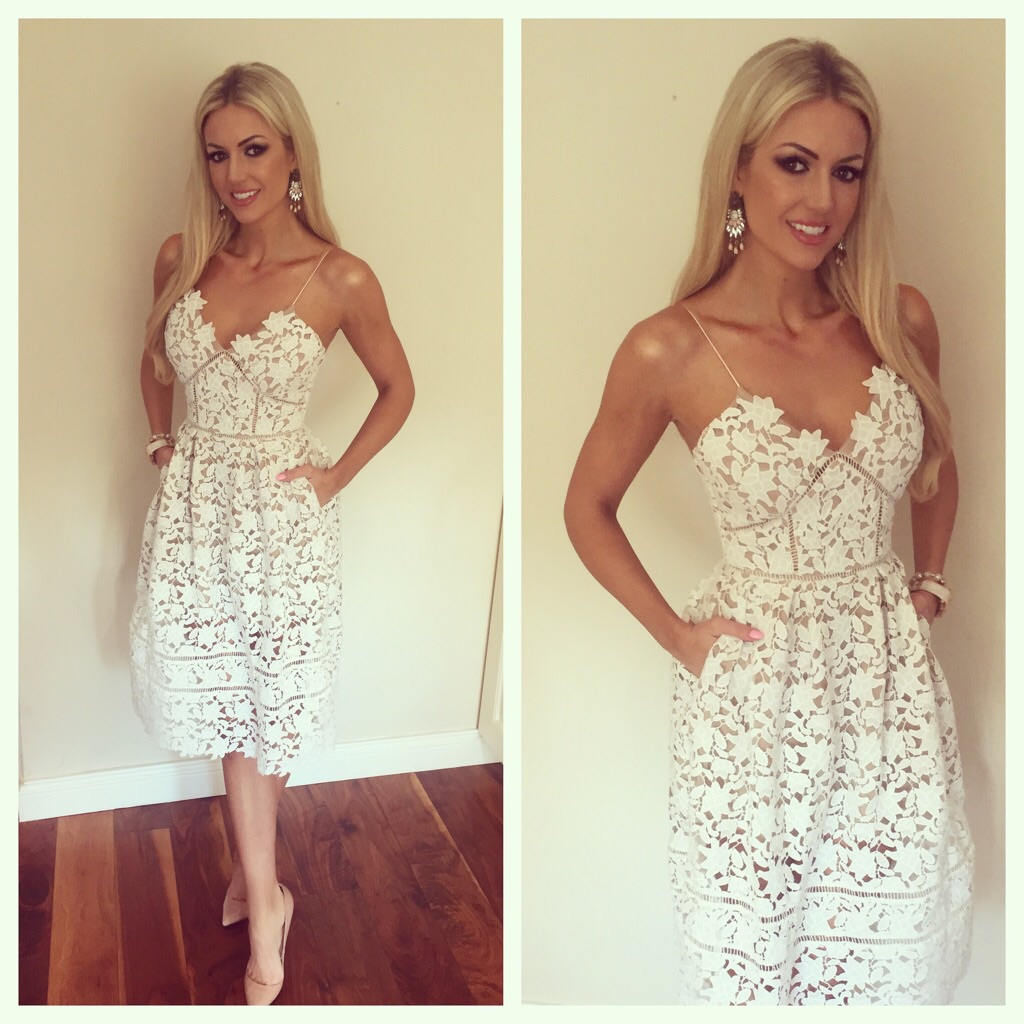 I arrived just before the crowd of 150 glamorous ladies began to trickle into the hotel's elegant ballroom…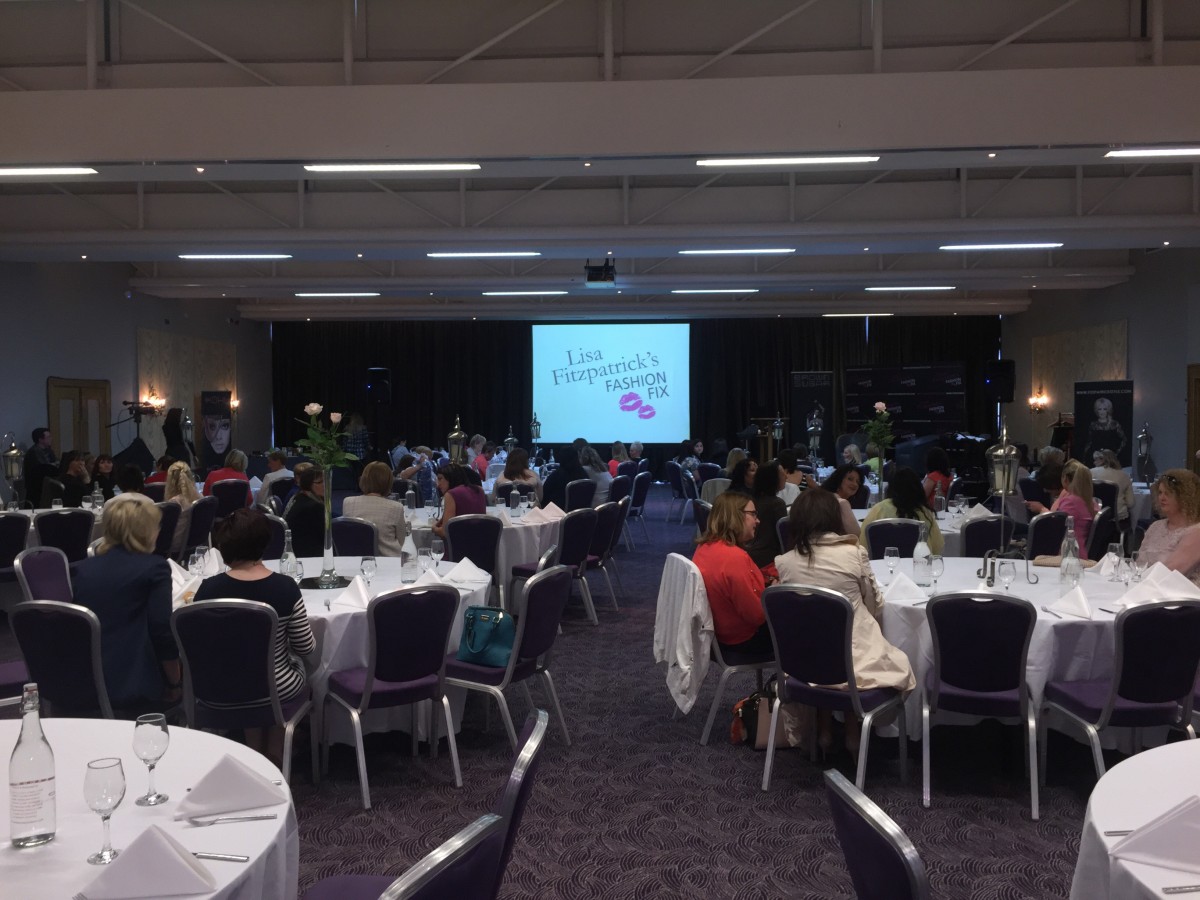 Lisa did her talk on fashion, diet, lifestyle and shared her favourite tips and tricks. Then I took to the stage for my talk on health, diet, lifestyle and sugar addiction…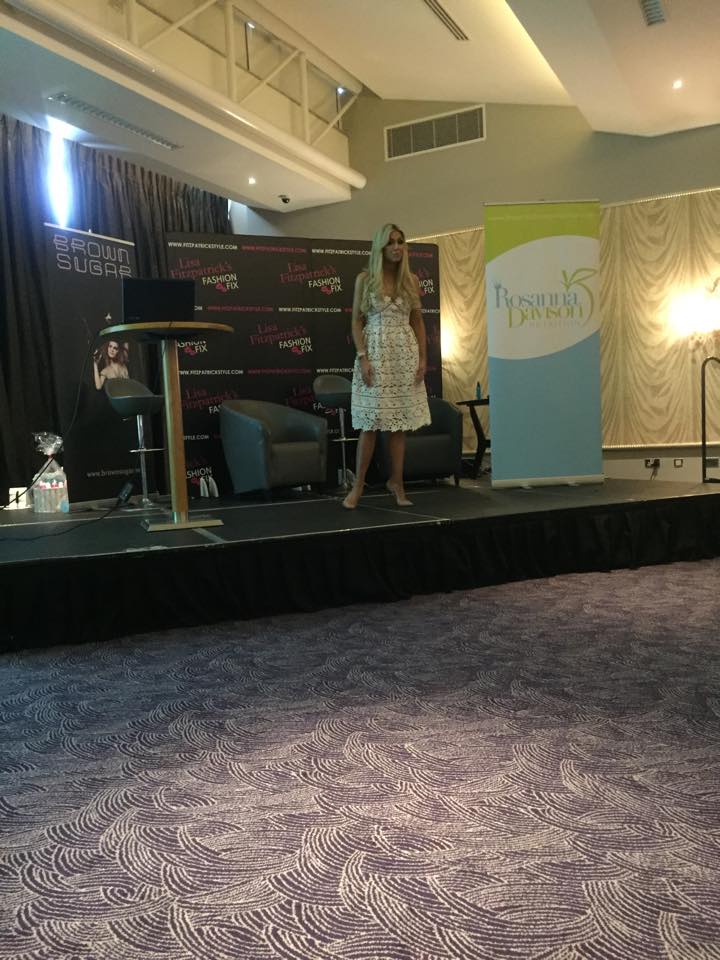 It was great to catch up with Mark O'Keeffe, owner of Brown Sugar, who did a brilliant hair and make-up demo with his glam squad onstage at the event.
Fashion Fix goes to the Galway next weekend for the final event on May 30th – check out all the ticket details here if you're interested in joining us 😉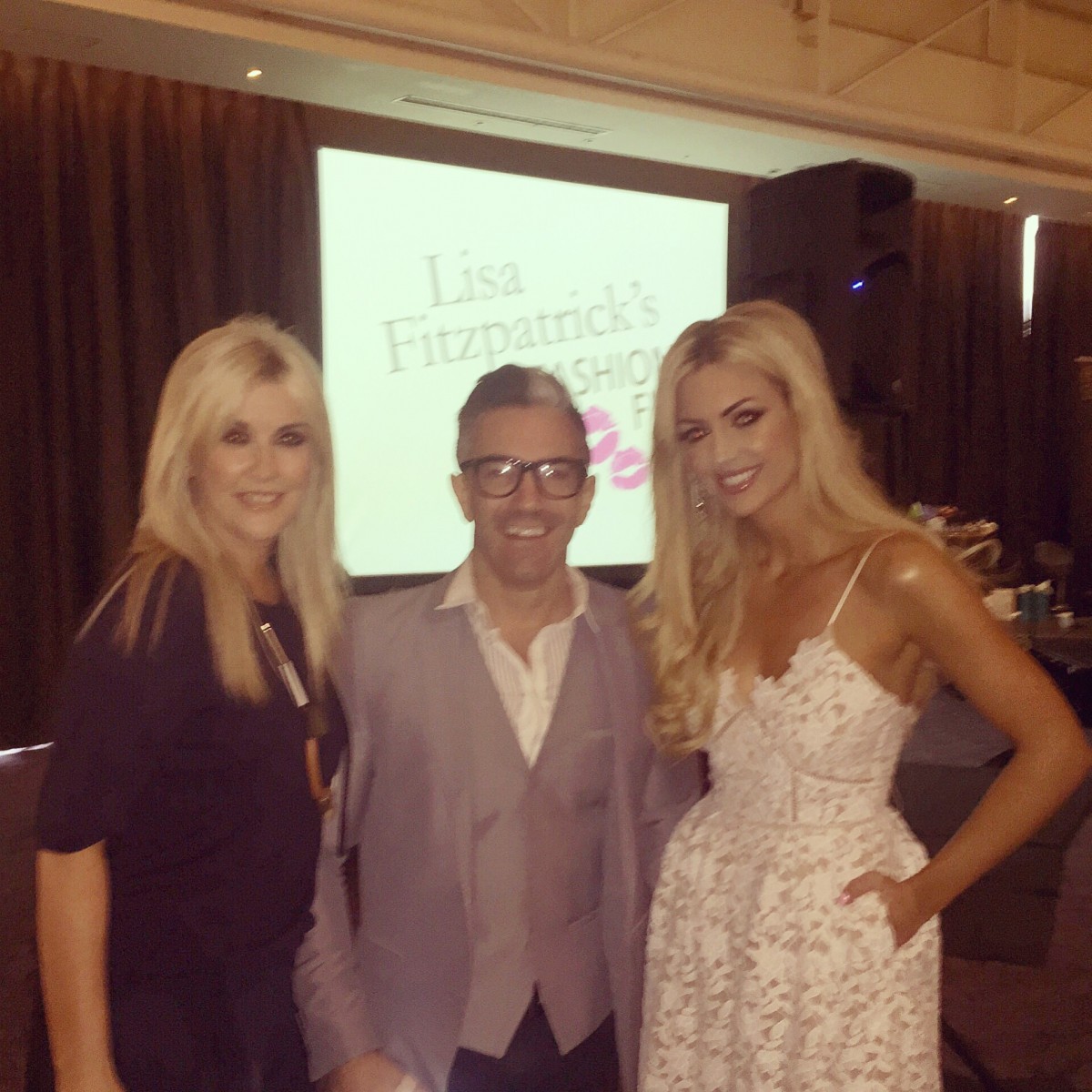 And then it was straight home to make a quick change and get ready for dinner in Yamamori Izakaya with my husband Wes and two younger brothers.
I wore this navy Torino coat from Paul Costelloe Living Studio, €295 from Dunnes Stores. I love the clean, tailored cut and bought it as a piece that I knew I would wear time and time again. The nude quilted bag is from Russell and Bromley, €275. The dress underneath is from Zara but a purchase from a few years ago. I liked the red and cream block colours underneath the navy!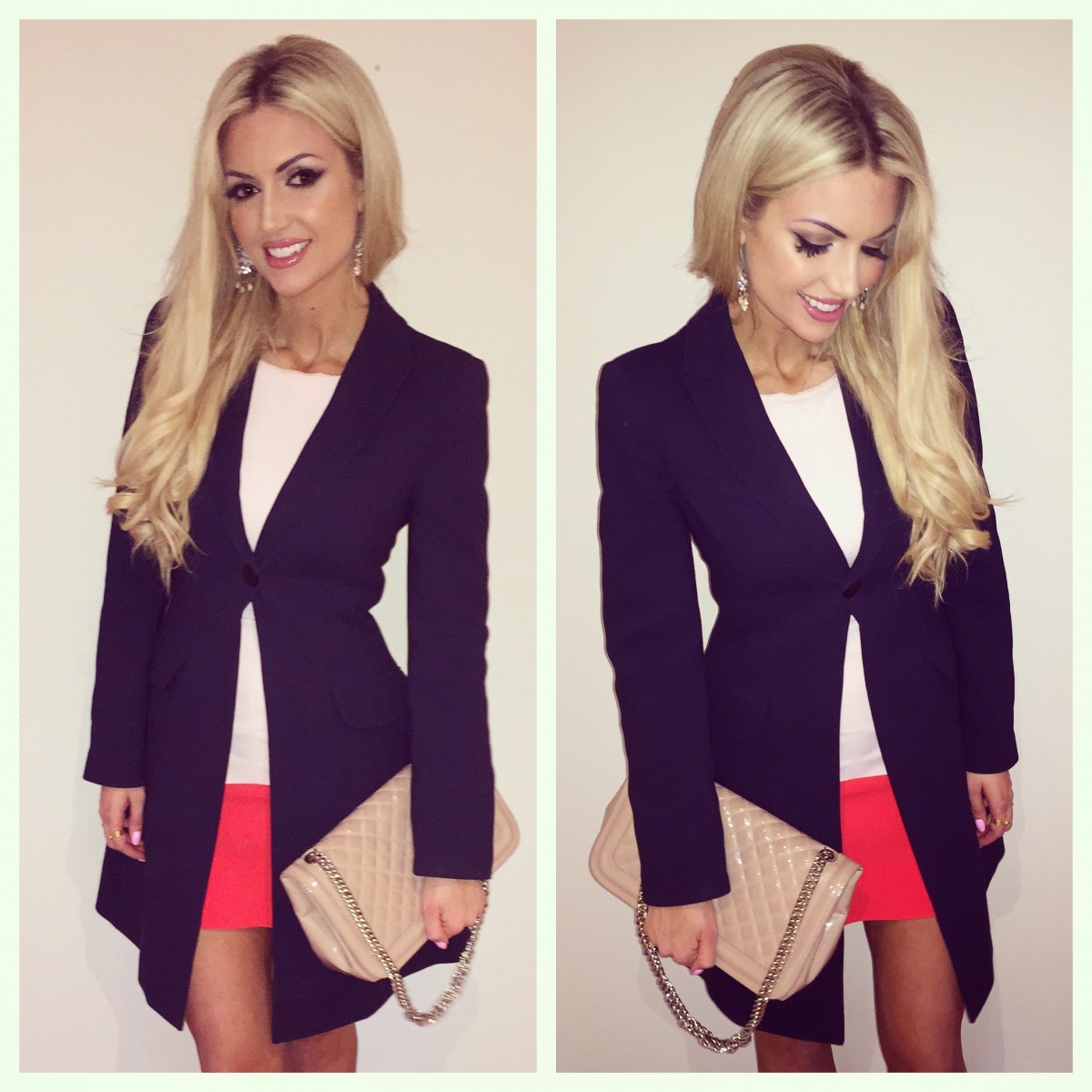 I did my own make-up for each event and used two of my favourite products at the moment:
The Smashbox Contour Kit, €44 from Boots, which comes complete with an angled brush and simple-to-use instructions on where exactly to place the darkest brown contour colour, the lighter brown bronzer and the highlighter for cheek and brow bones…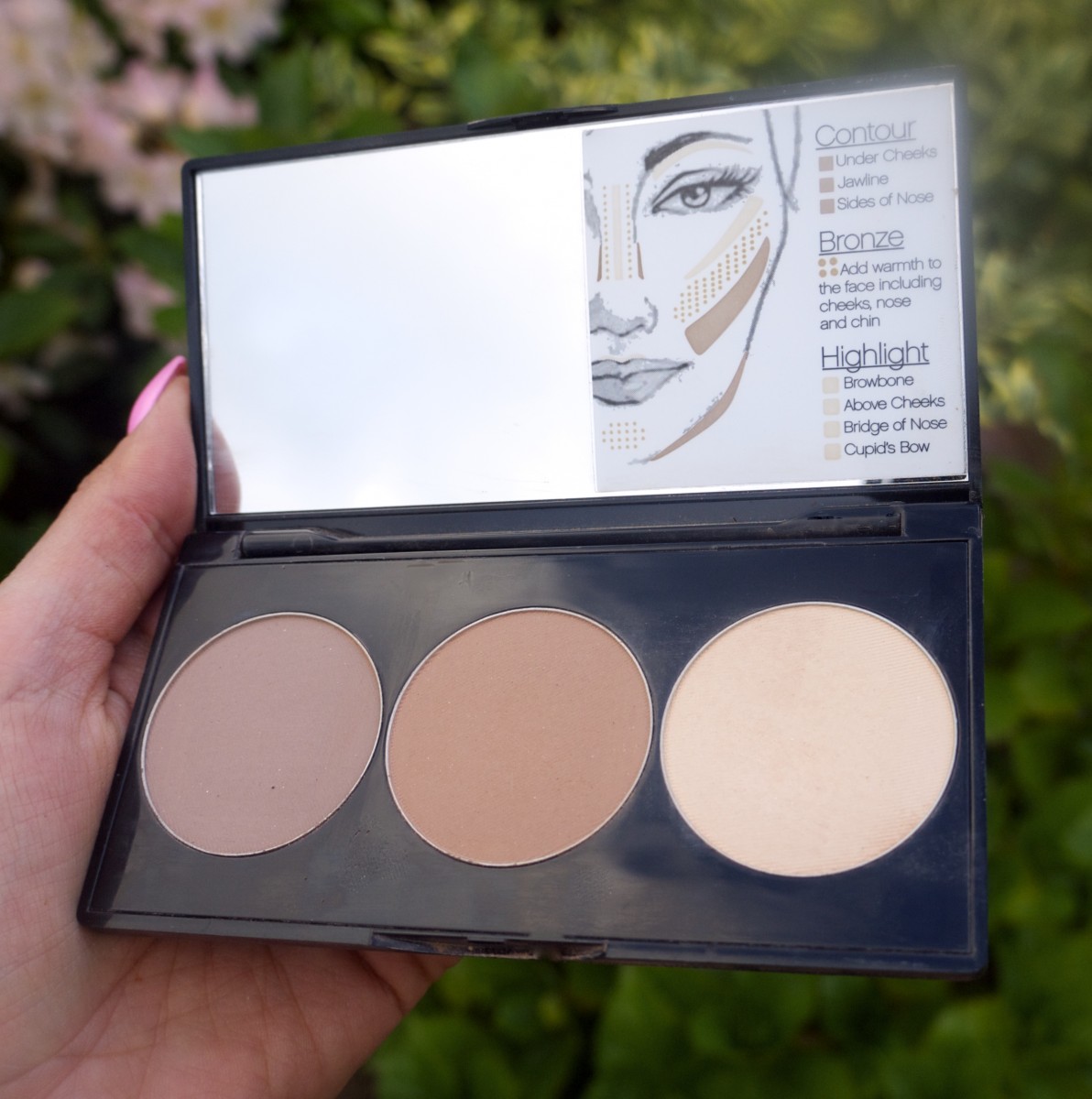 Razor-sharp cheekbones will be yours in a matter of minutes!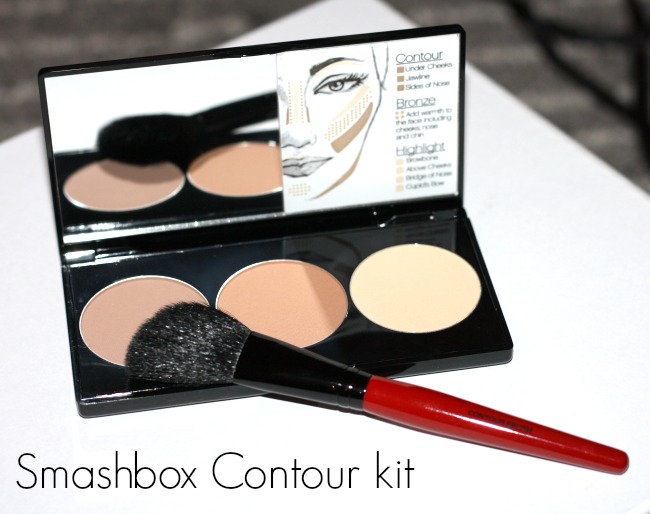 The second product is this MAC Mineralize Skinfinish in Cheeky Bronze, which is a gorgeous golden bronzer, which gives your skin a healthy sun-kissed glow, no matter how pale you are. It's velvet-smooth and brushes on easily, plus it's a product that can be gradually built up to get your desired colour. It's definitely going to be a summer make-up staple for me!