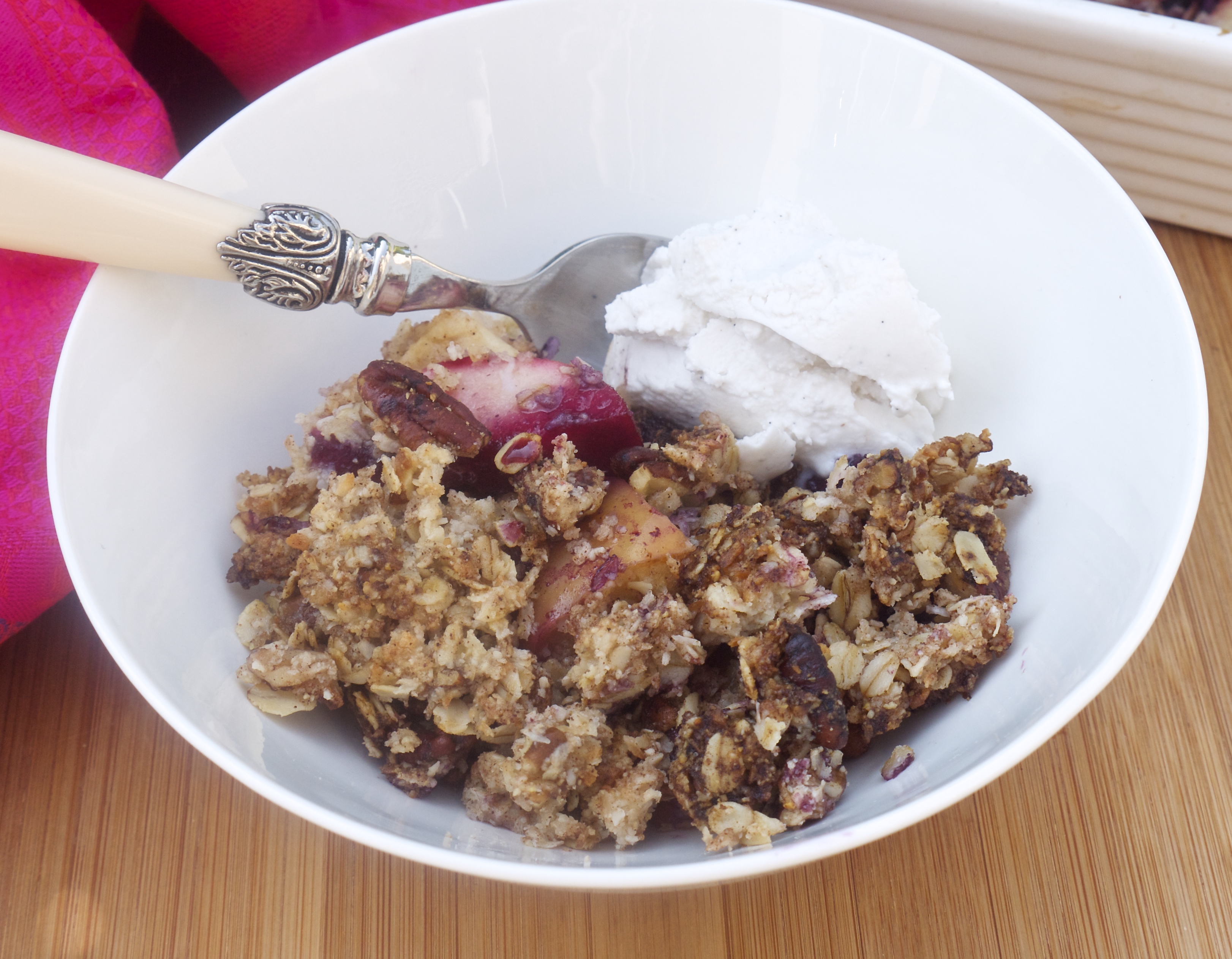 I think we all have a food that takes us back to our childhood, and many happy memories. For me, a homemade rhubarb and apple crumble reminds me so much of long summer days as a child in our old family home. My mum grew her own rhubarb and I used to help her make crumbles for Sunday lunches with my grandparents.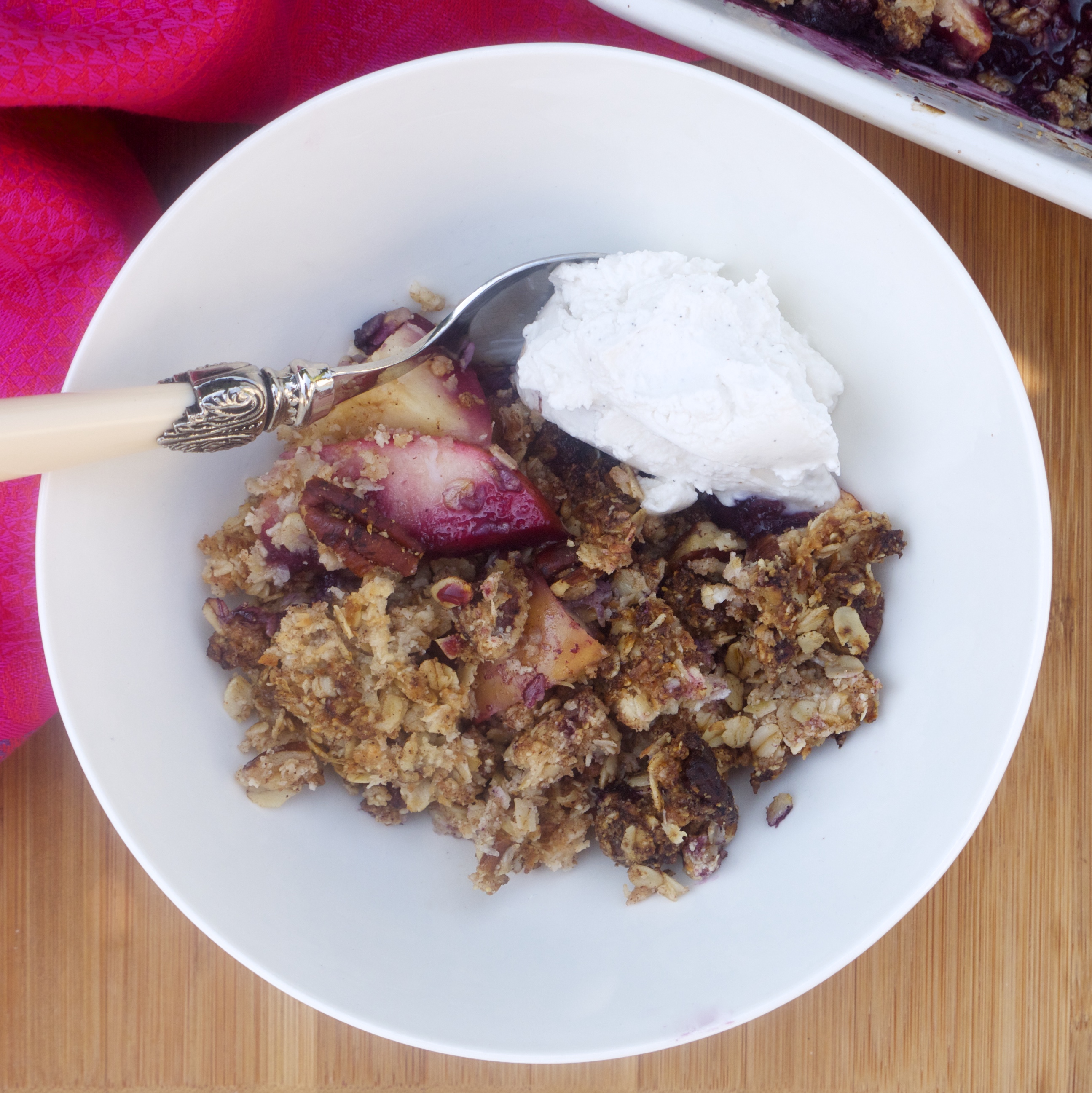 I still love making crumbles and there are very few puddings that are as simple, homely and delicious. Especially with a huge dollop of custard!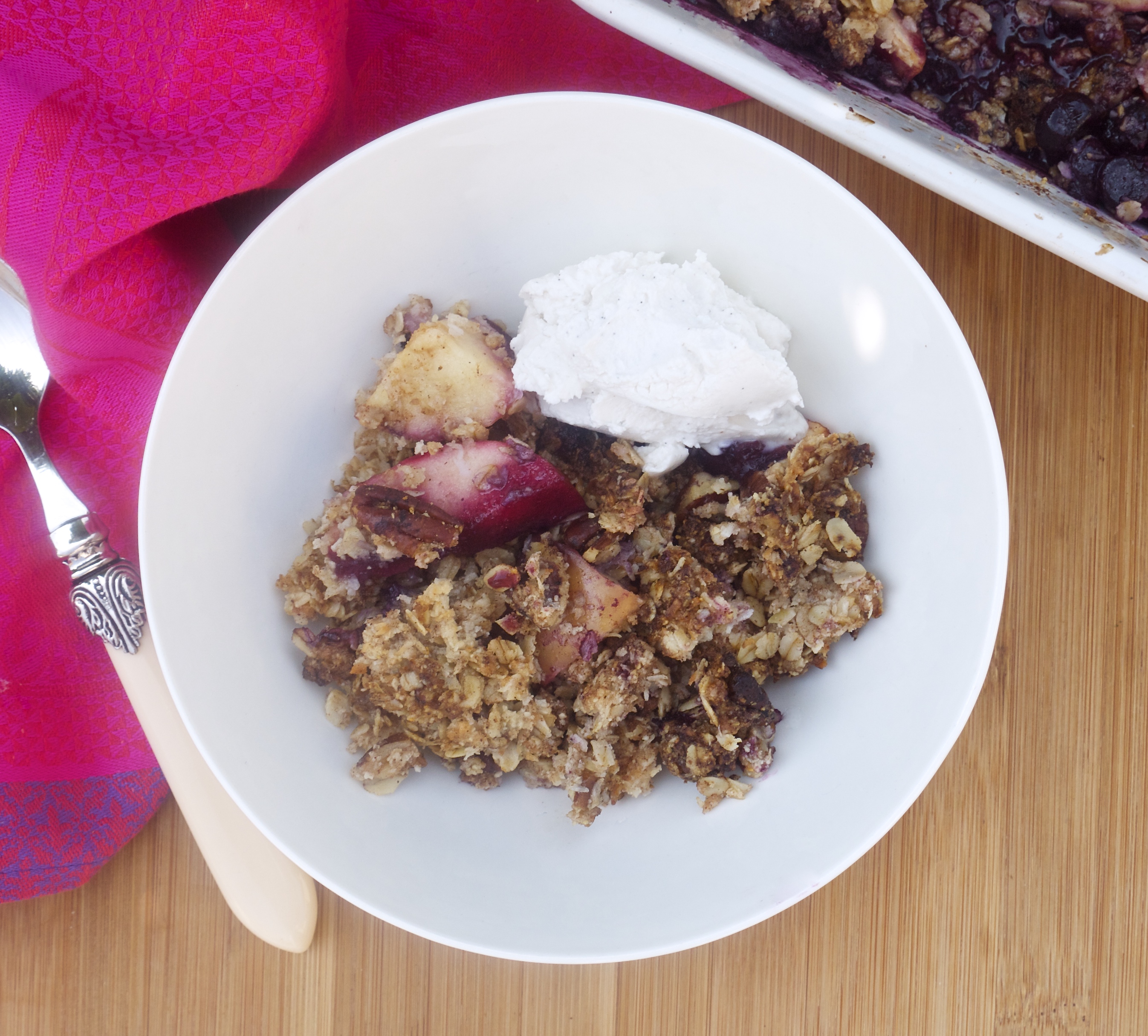 Crumbles are traditionally made using butter and sugar, but this version is so healthy that you could easily enjoy it for breakfast or as an energy-boosting snack.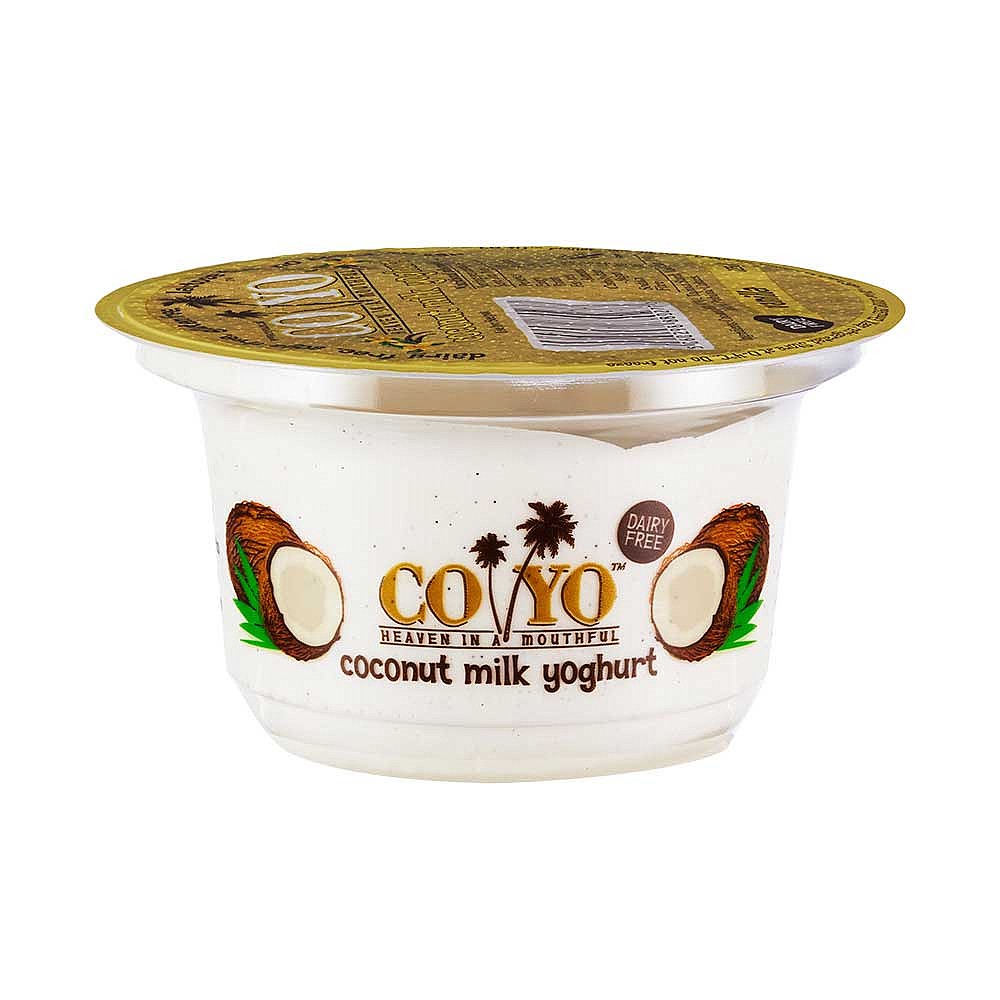 I actually ate a bowl of it for lunch today with a blob of vanilla coconut milk yoghurt!
Rather than using sugar, I used Dr.Coy's Stevia Erylite (€10.75), which is a calorie-free plant-based sweetener, made from a combination of Erythritol and Stevia for a naturally derived sweetness. It doesn't affect blood sugar levels and can be used in baking directly in place of sugar.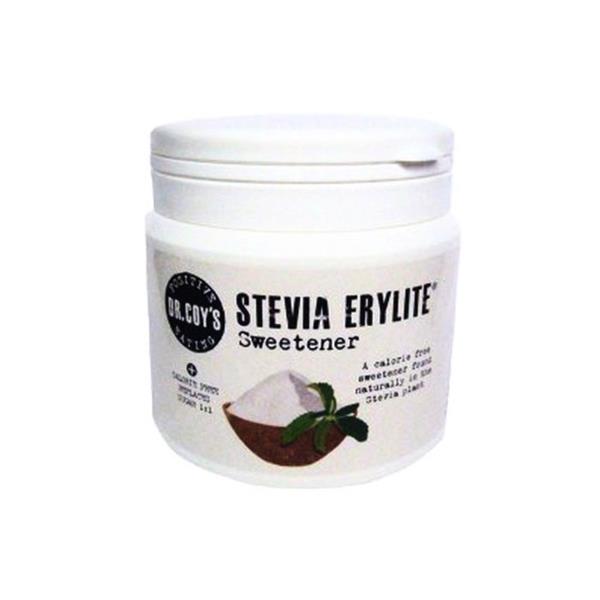 The remaining crumble ingredients include oats, ground almonds, coconut oil, chopped pecans, desiccated coconut and cinnamon. It couldn't be easier!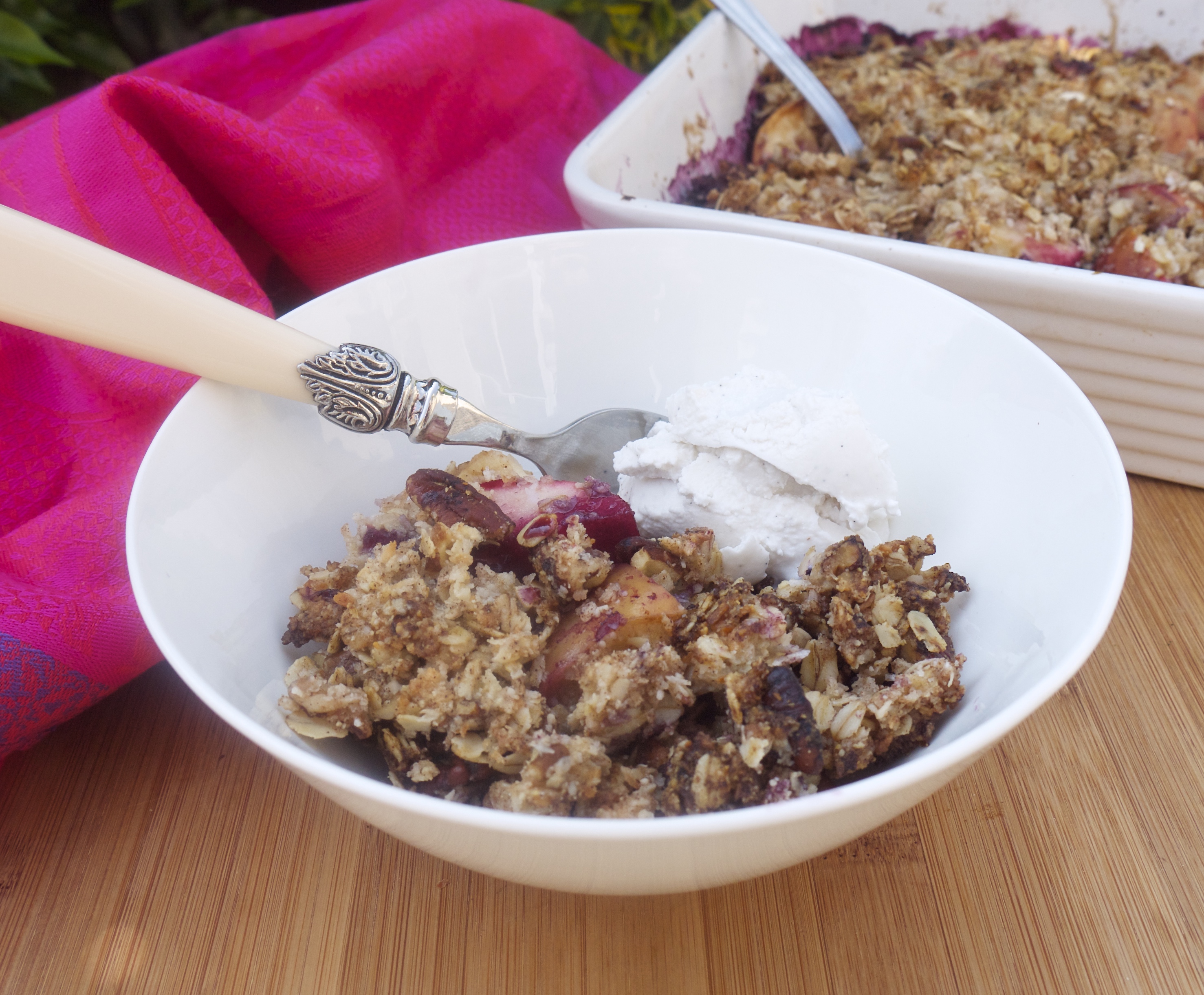 I would love to know if you get a chance to make this Apple and Blueberry Crumble! Simply tag #RosannaDavisonNutrition on Instagram or Twitter or come on over to my Facebook to say hello 🙂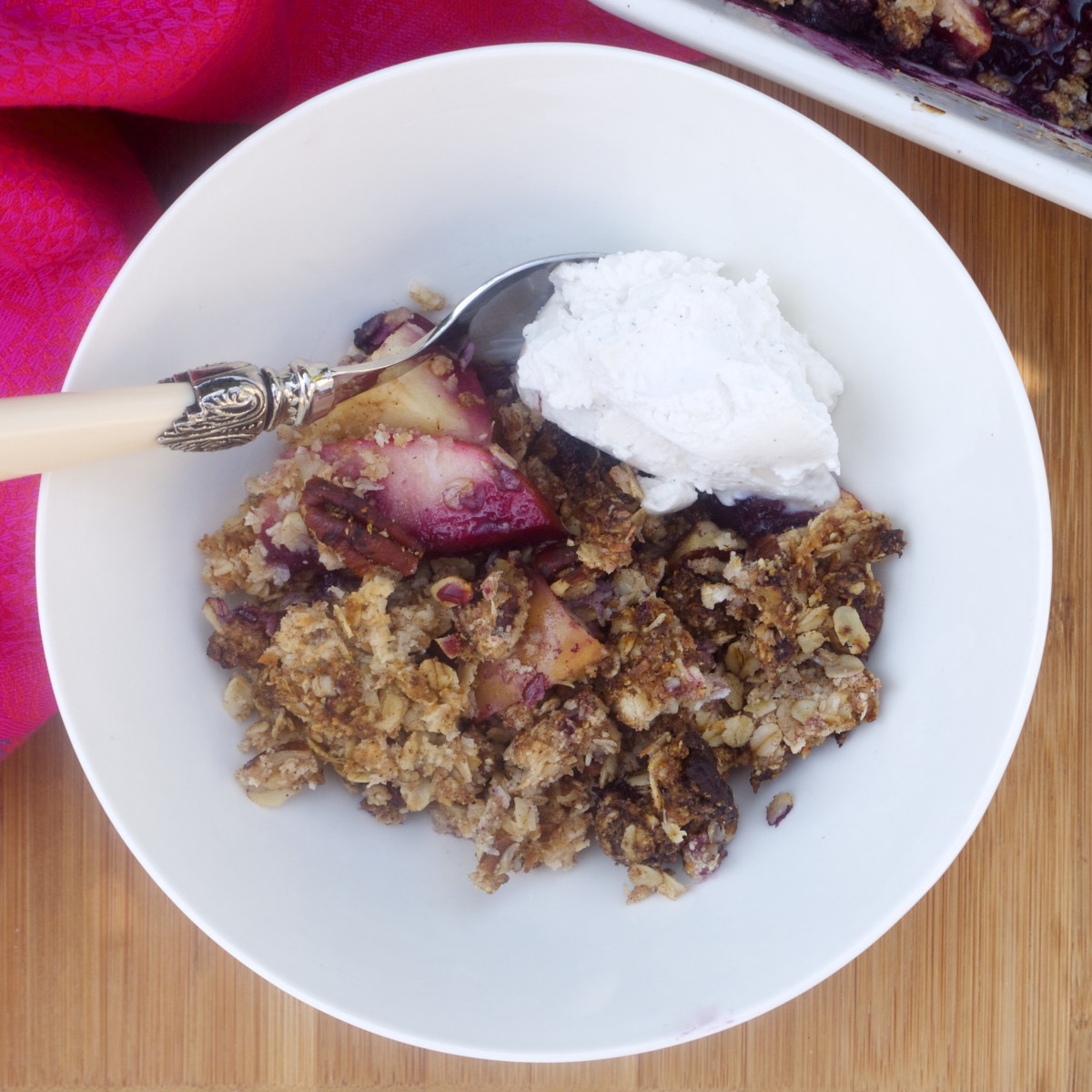 Apple and Blueberry Crumble
2016-05-30 15:50:24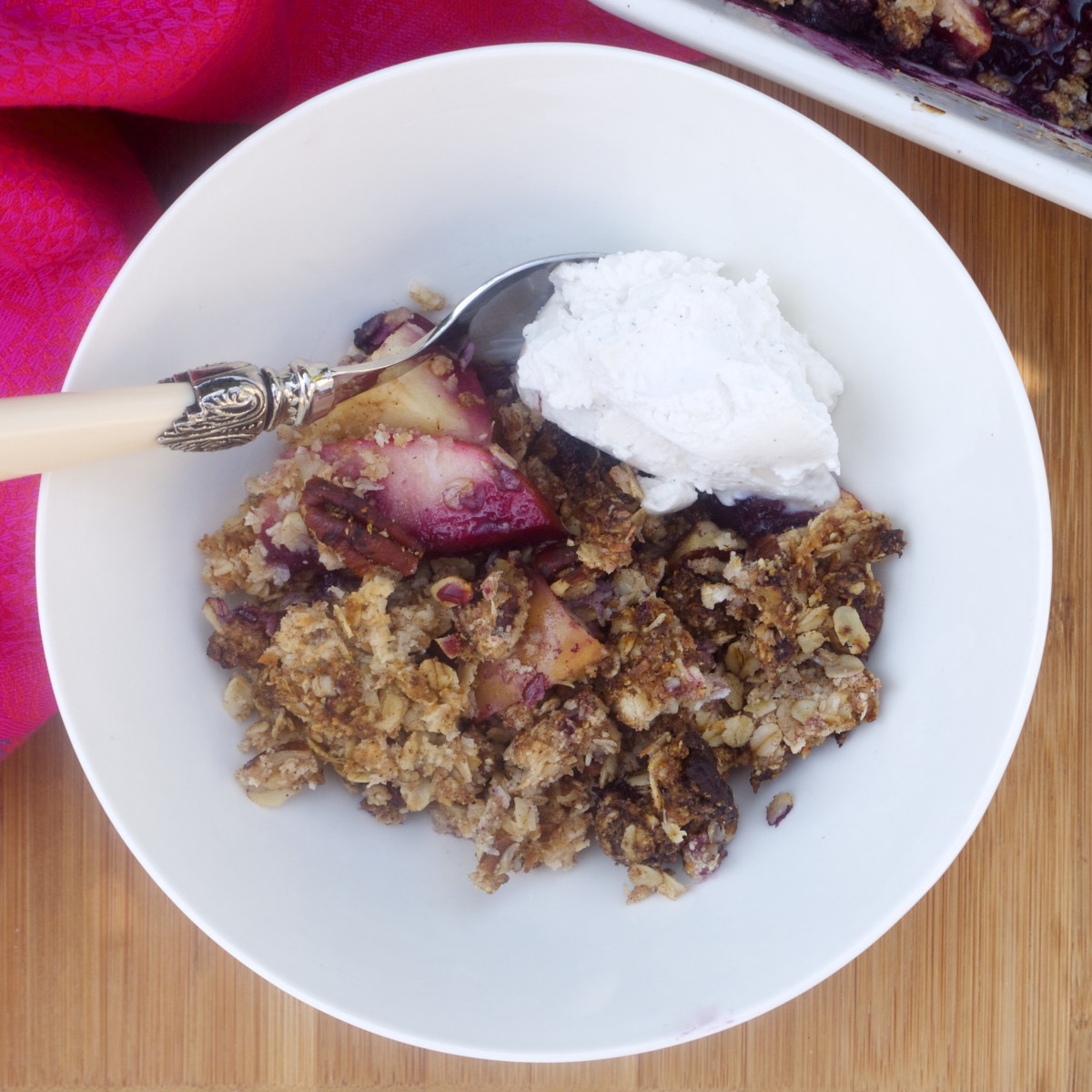 Serves 6
Healthy, simple and tasty, this home-baked crumble makes the most delicious breakfast, pudding or snack. Packed with fruit and free from sugar. Nutrition information per serving: 368 calories, 5.9g protein, 37.8g carbs, 23.9g fat, 7.9g fibre
Ingredients
coconut oil, to grease
4 medium apples or 5 small apples, cored and chopped into chunks
350g fresh or frozen blueberries
the juice of half a lemon
1 tbsp Stevia
85g (1 cup) porridge oats (I used a certified gluten-free brand)
62g (1/2 cup) ground almonds
65g (1/2 cup) raw pecans, chopped
3 tbsp Stevia
3 tbsp desiccated coconut
1 tsp ground cinnamon
4 tbsp coconut oil at room temp.
Instructions
Pre-heat the oven to 190C and lightly grease a medium-size pie dish with coconut oil.
Place the chopped apple and blueberries in the dish, drizzle with lemon juice and sprinkle with Stevia. Toss together well.
In a mixing bowl, mix together the oats, ground almonds, pecans, Stevia, desiccated coconut and cinnamon.
Next, roll up your sleeves and use your hands to work the coconut oil into the mixture, breaking down larger lumps of it until it's well distributed.
Spread the crumble mixture across the fruit, ensuring it's even.
Bake at 190C for 30-35 minutes, until the crumble turns golden-brown and the fruit is gently bubbling.
Remove from the oven and allow to cool for ten minutes before serving.
Notes
Any leftovers can be stored in an airtight container in the fridge for 3-4 days.
Rosanna Davison Nutrition https://www.rosannadavisonnutrition.com/