Now is the time to have a browse around the shops and online stores for simple updates to your wardrobe, and there are always a few keys pieces worth investing in to make the transition into autumn and winter wear that bit smoother.
There's no need to spend a lot of money either, it's just about updating what you have and making smart choices on pieces that can be worn again and again with a wide range of the staples already sitting in your wardrobe.
I've had a good look around the shops in the past couple of weeks, and here is my Autumn Lust List:
1. Brown faux-suede A-line skirt (€37)
This is a great skirt for autumn and winter, as it's ideal for daytime with cosy tights, boots and a snug knit. But it could be easily dressed up with a crisp shirt and heels for a smart casual evening outfit.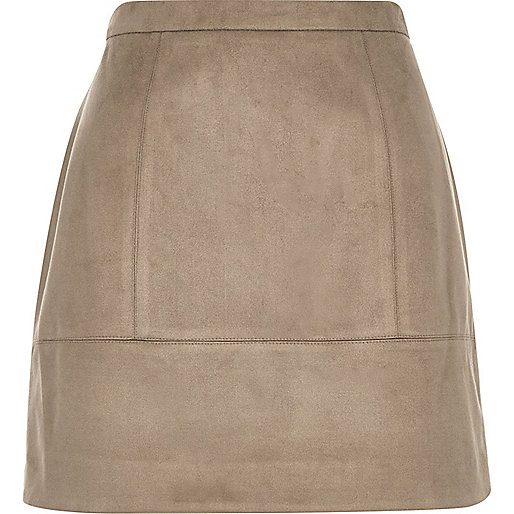 The faux-suede is bang on-trend and the nipped-in waist and flattering front panel are designed to complement a wide range of body shapes.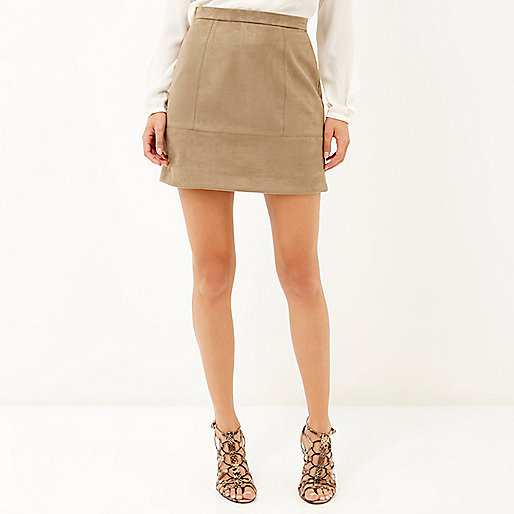 2. Lottie Denim Skinny Dungarees (€41)
I've been tempted to get a pair of dungarees for sooo long! But I really like the dark denim here, as I think it's that little bit more grown-up than a paler blue denim. They would make a great weekend staple, worn with a pair of converse and a simple T-shirt underneath.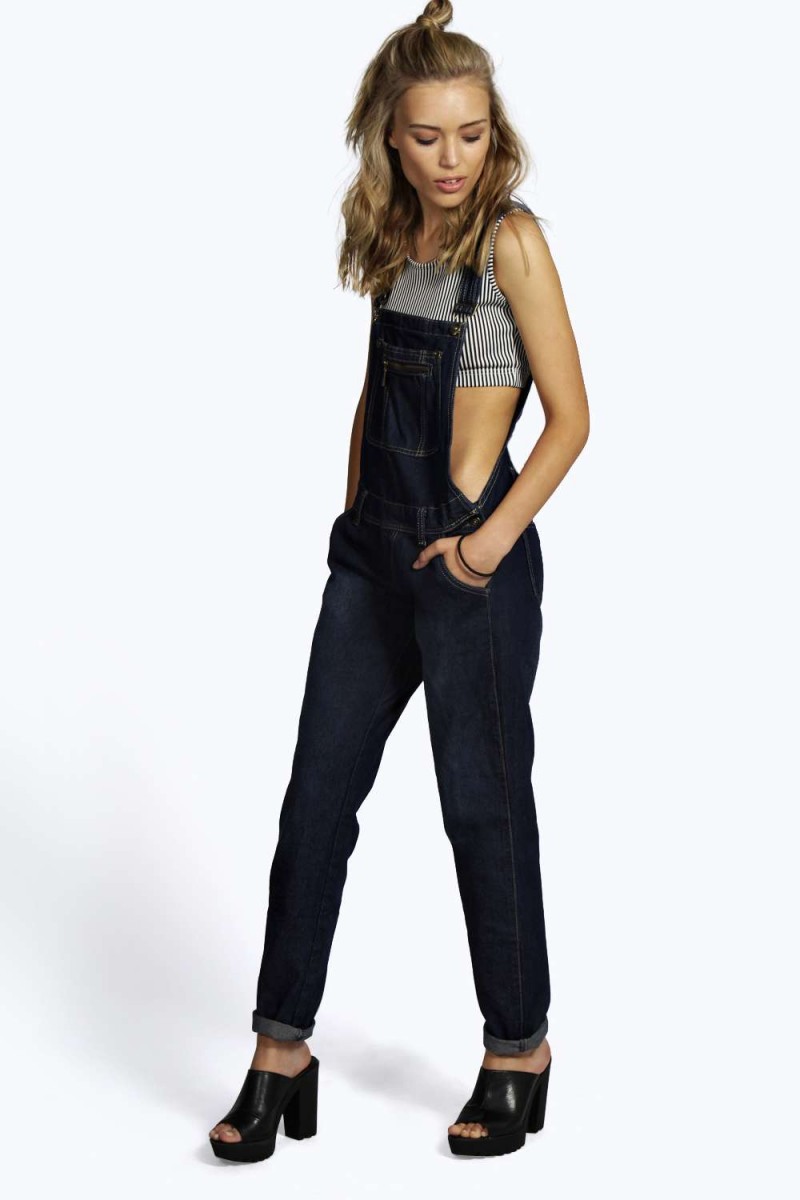 When I'm not working, I tend to live in my gym gear or jeans and runners, so these would make a welcome change from the usual attire. When the weather gets chillier, it's all about layering for warmth, and you could easily pop a long-sleeved top or a fine knit under these dungarees for extra insulation.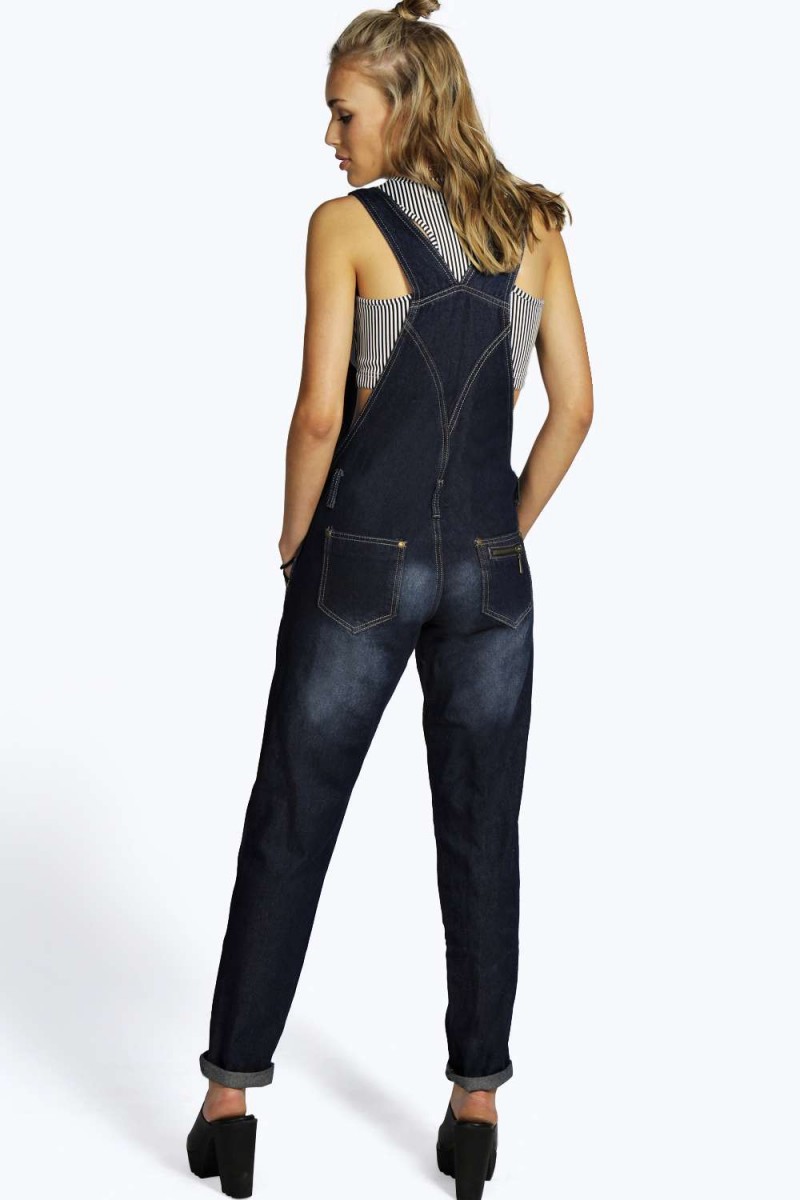 3. Kiss Me Quick Over the Knee Boots (€62.21)
What a name for a pair of boots!! While I can't guarantee that you'll be getting a smooch in these boots, I certainly can be sure that they'll turn heads wherever you go.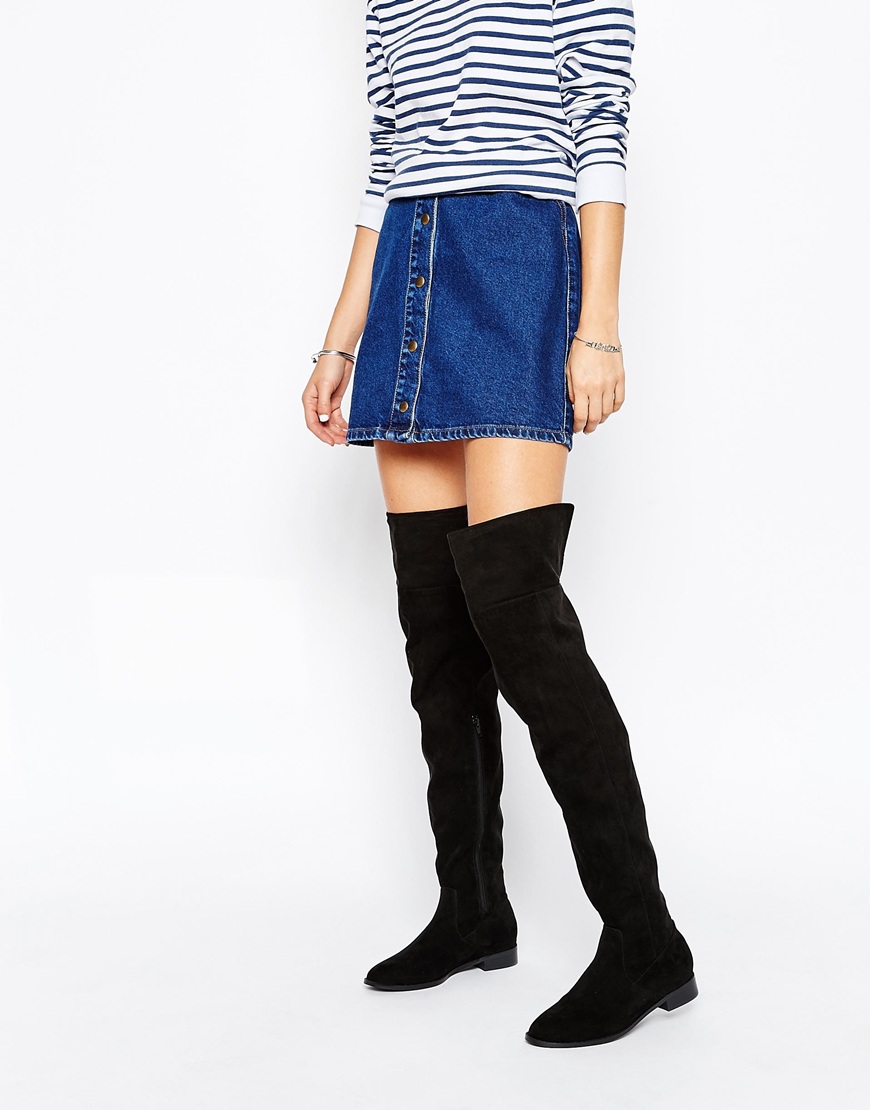 I recently bought this pair of over the knee black boots (€120) for autumn and winter, and wore them all weekend at Electric Picnic. Not only do they keep your legs cosy, but they really help to dress up jeans, a skirt or a dress and even elongate your legs in the process.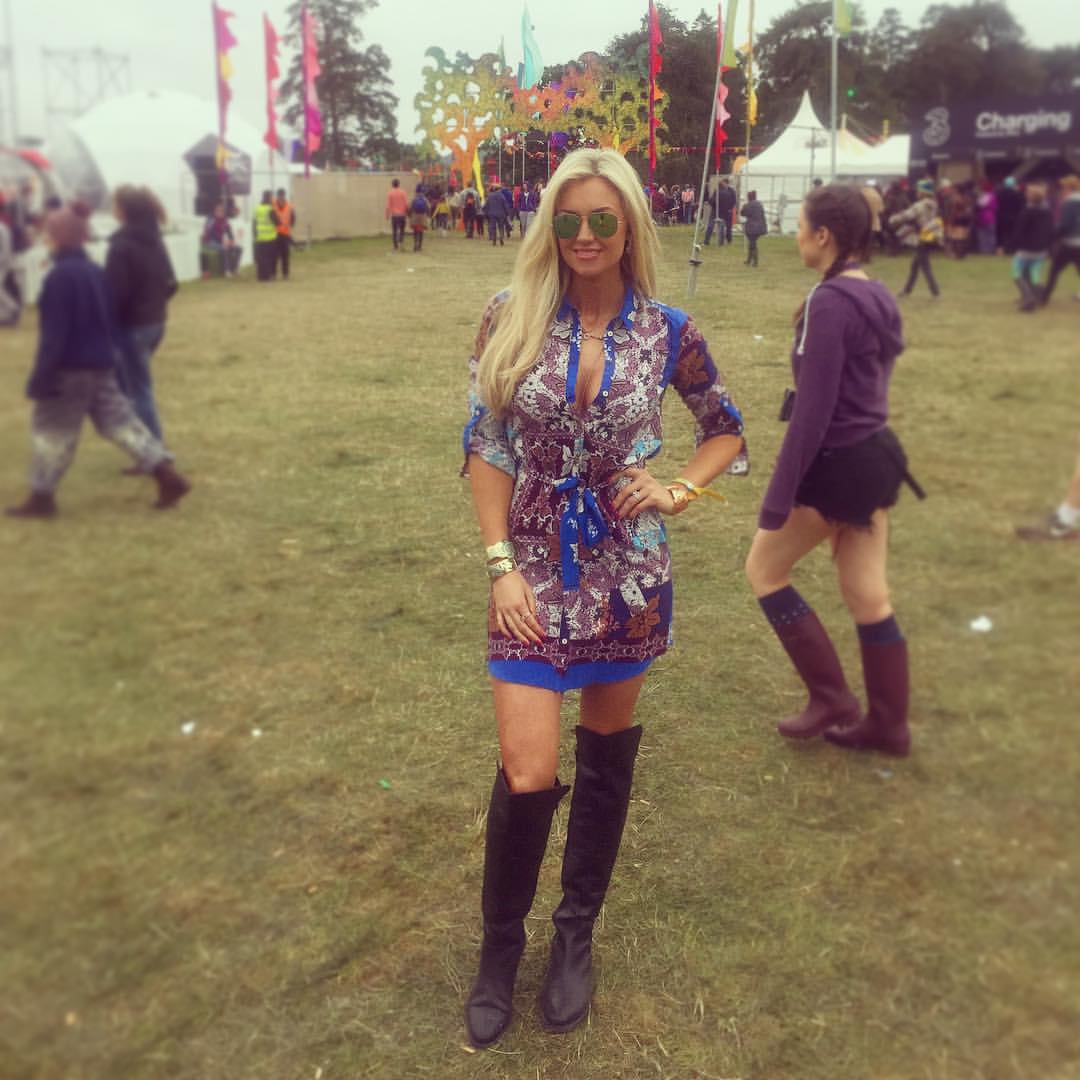 These faux-suede boots have a slouchy feel, and would look great with a pair of black skinny jeans and a smart blazer. I think that the low heel helps them to look elegant.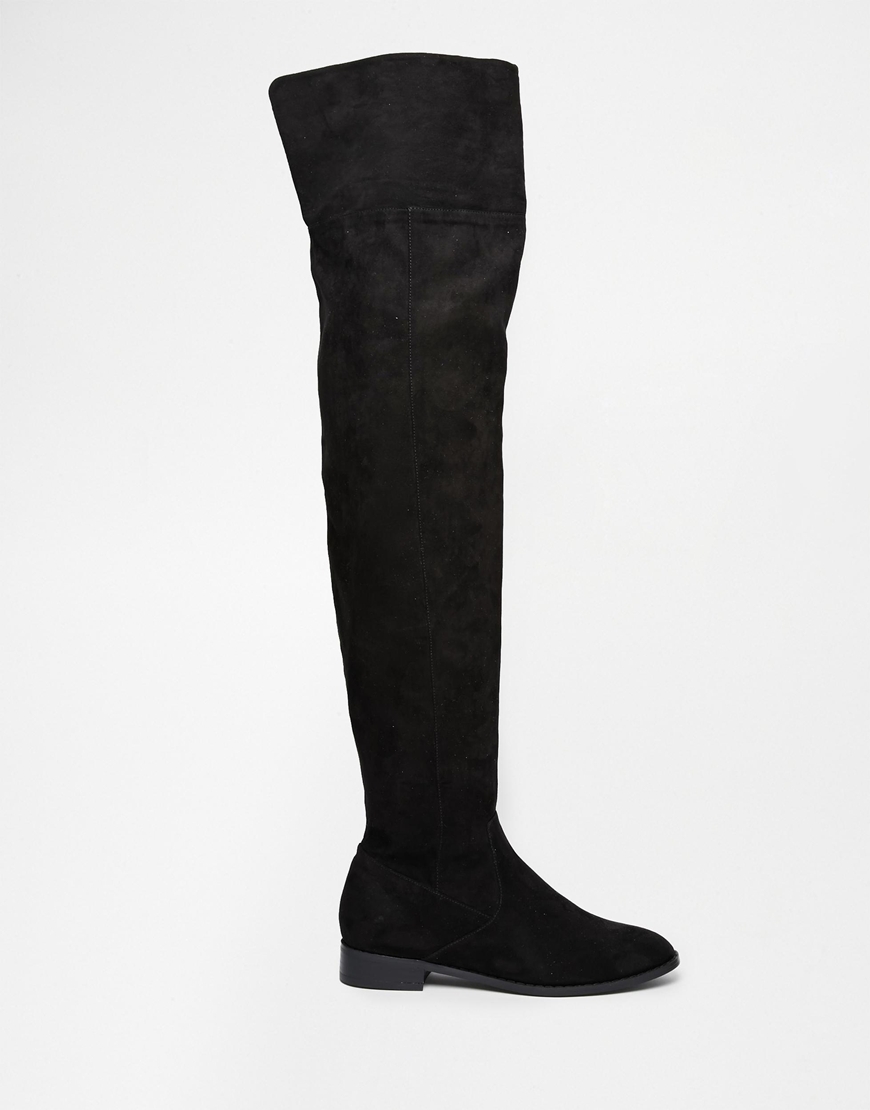 4. Khaki Funnel Neck Jumper (€24.89)
I'm delighted to be spotting funnel and polo neck jumper and top styles all over the shops at the moment. They're a little bit retro, but totally practical as they really keep you feeling cosy from the neck down!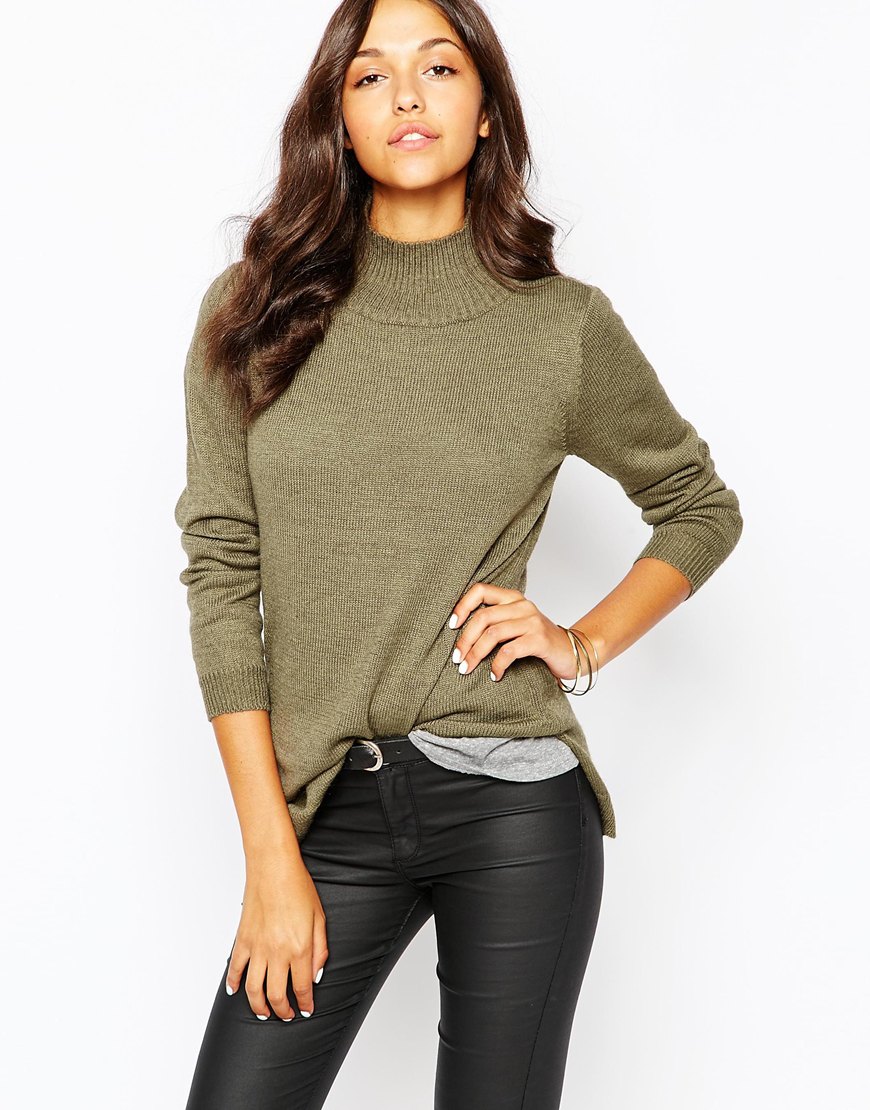 I also love khaki for autumn and winter. It's super chic, and is a simple way to update your new season wardrobe. This funnel neck jumper caught my eye because I like the fine knit and ribbed detail. it's also quite a long jumper (nothing worse than your tummy being exposed in short jumpers in cold weather!) but it looks great tucked into these black leather-look trousers.
5. Black Tapestry Print Saddle Bag (€45)
OK, I have to admit that I decided to treat myself to the larger version of this bag (€65) last week and wore it today for the first time…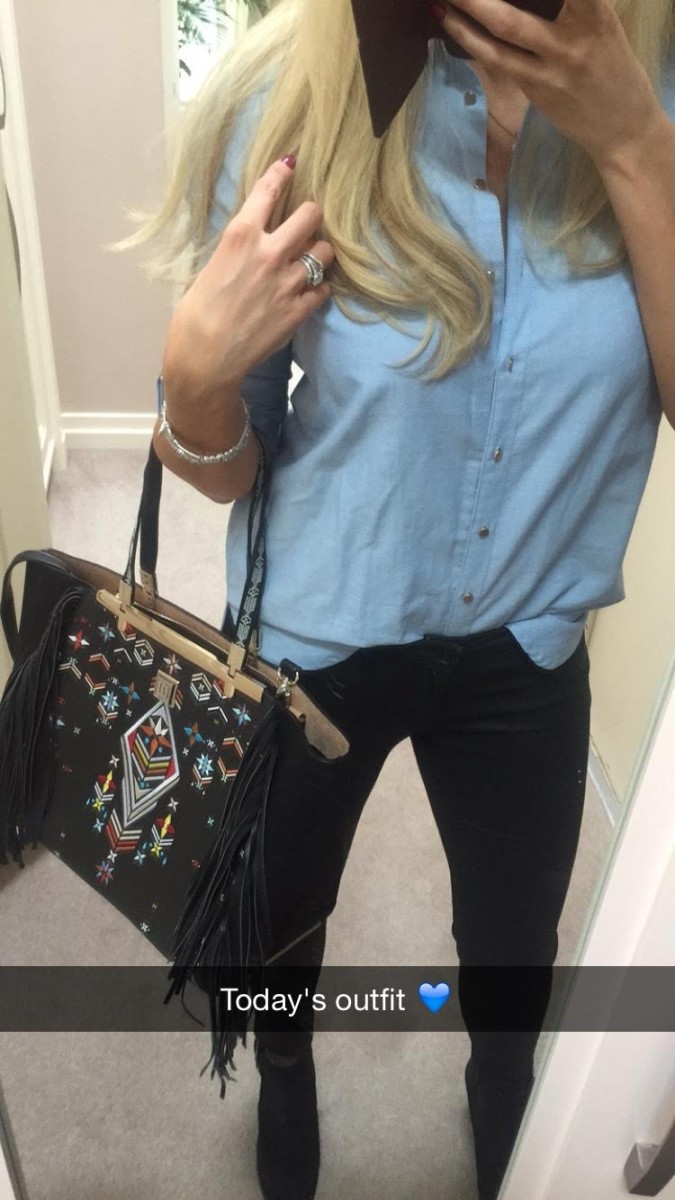 But now I've spotted this limited edition saddle bag version. Decisions!! 😉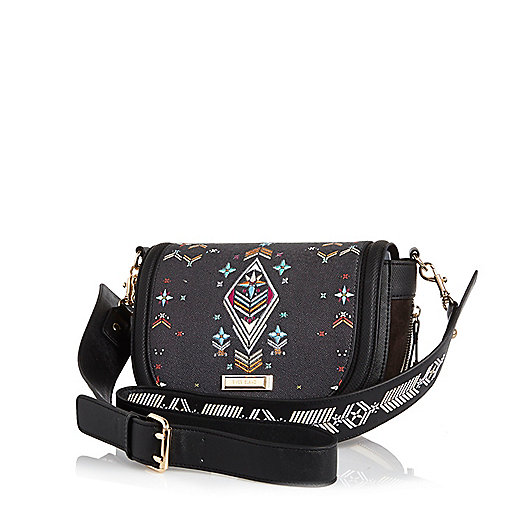 I just love the colourful tapestry pattern as it's so unusual, and the fringing on the bigger bag gives it a cool festival vibe. But the thick strap on the saddle bag and the front flap make it a great shape and size for carrying your essentials.