Fresh, filling and lightly spicy, today's quick lunch perfectly hit the spot!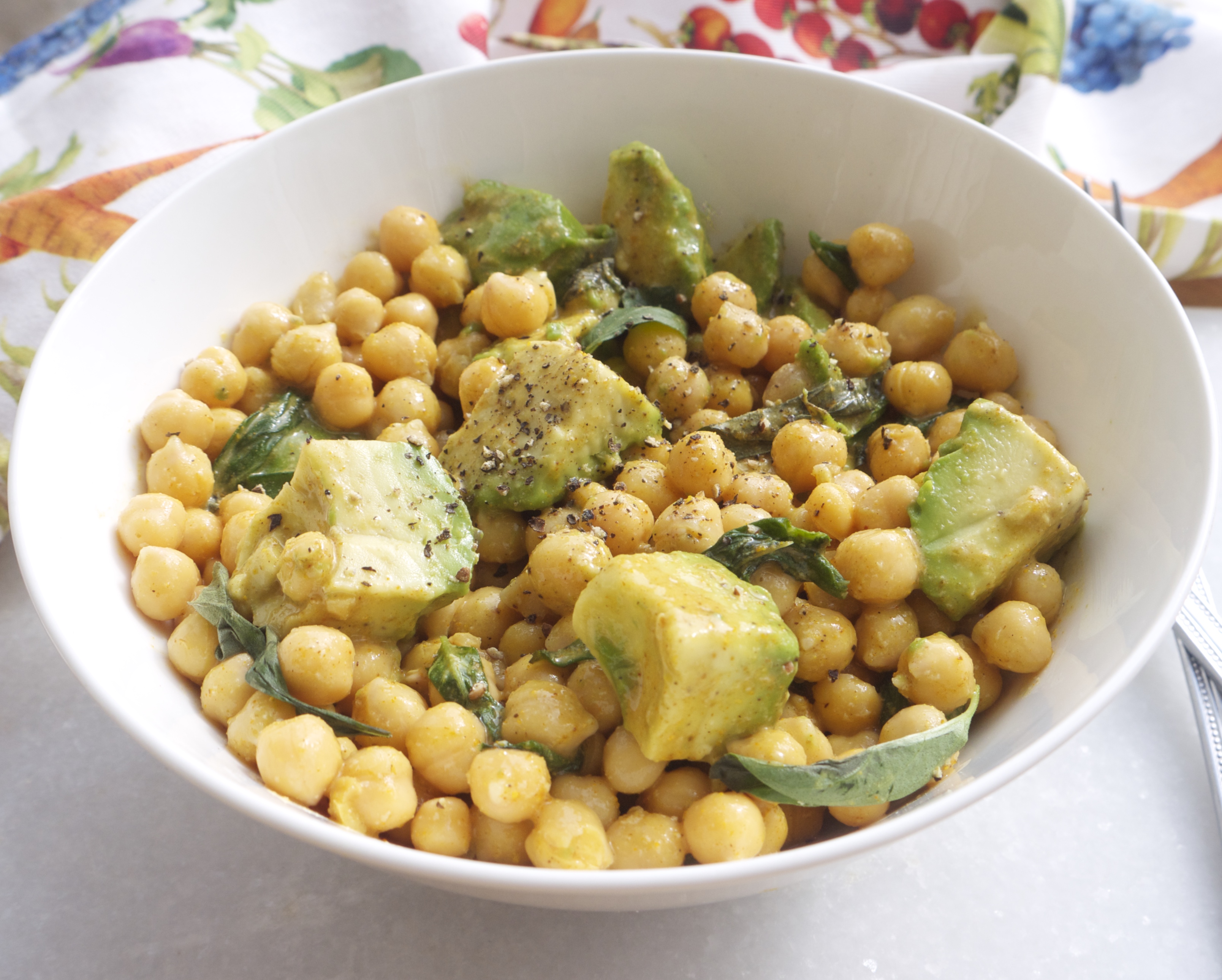 I haven't been to the supermarket in the past few days, so had rather slim pickings to create a meal from. But a carton of organic cooked chickpeas (€0.99 from Tesco), a ripe avocado, a bag of fresh basil, a lemon and a section of store-cupboard staples did the trick.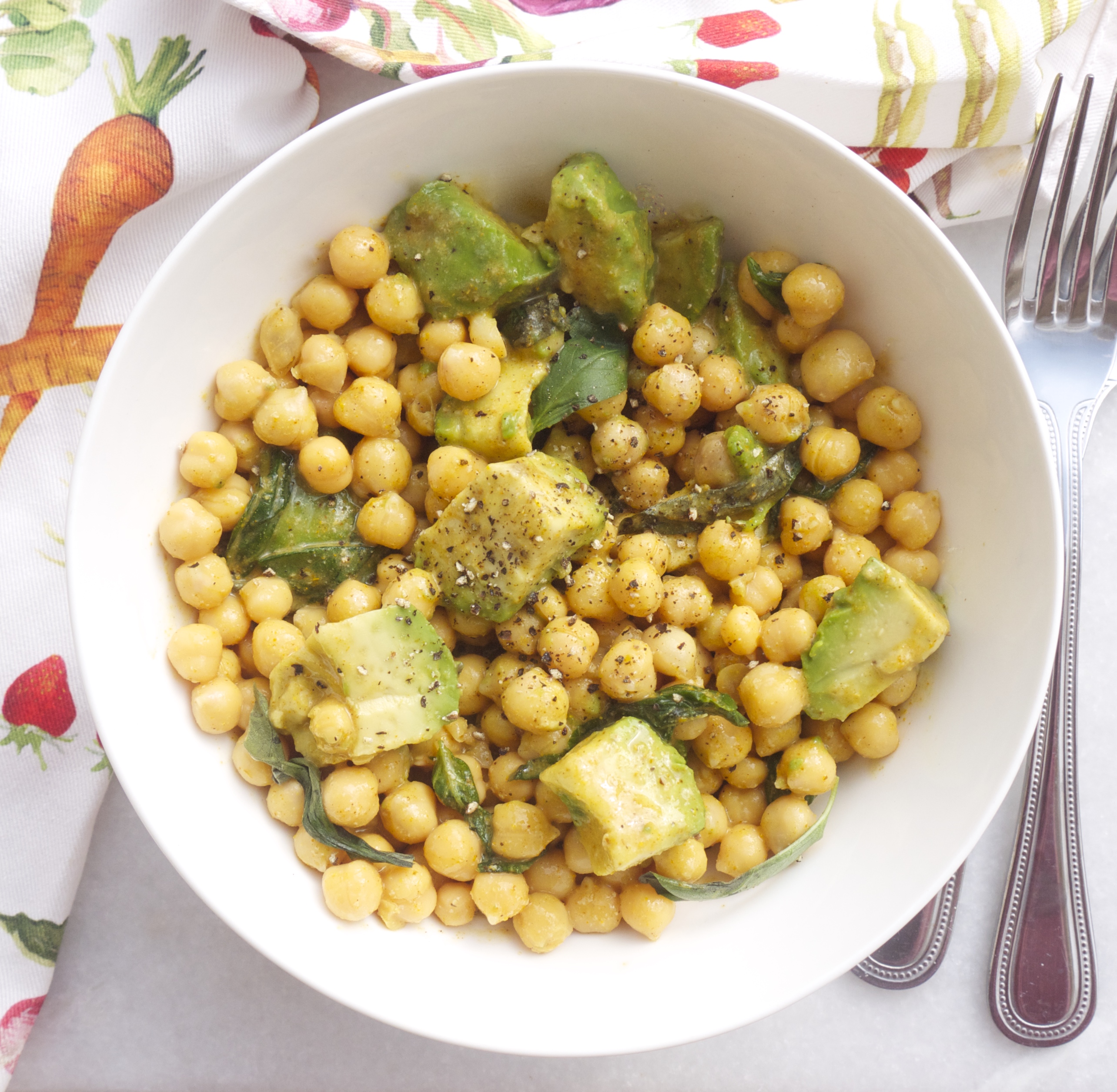 I love the combo of fresh flavours and textures in this high-protein salad, and the basil really adds to it. While super simple, it was the mixture of ingredients I used to create a dressing that makes it a little bit more special…
Curry powder, nutritional yeast, lemon juice, balsamic vinegar, sea salt and black pepper create a light, tangy sauce to coat the chickpeas and avocado. Easy and delish! 🙂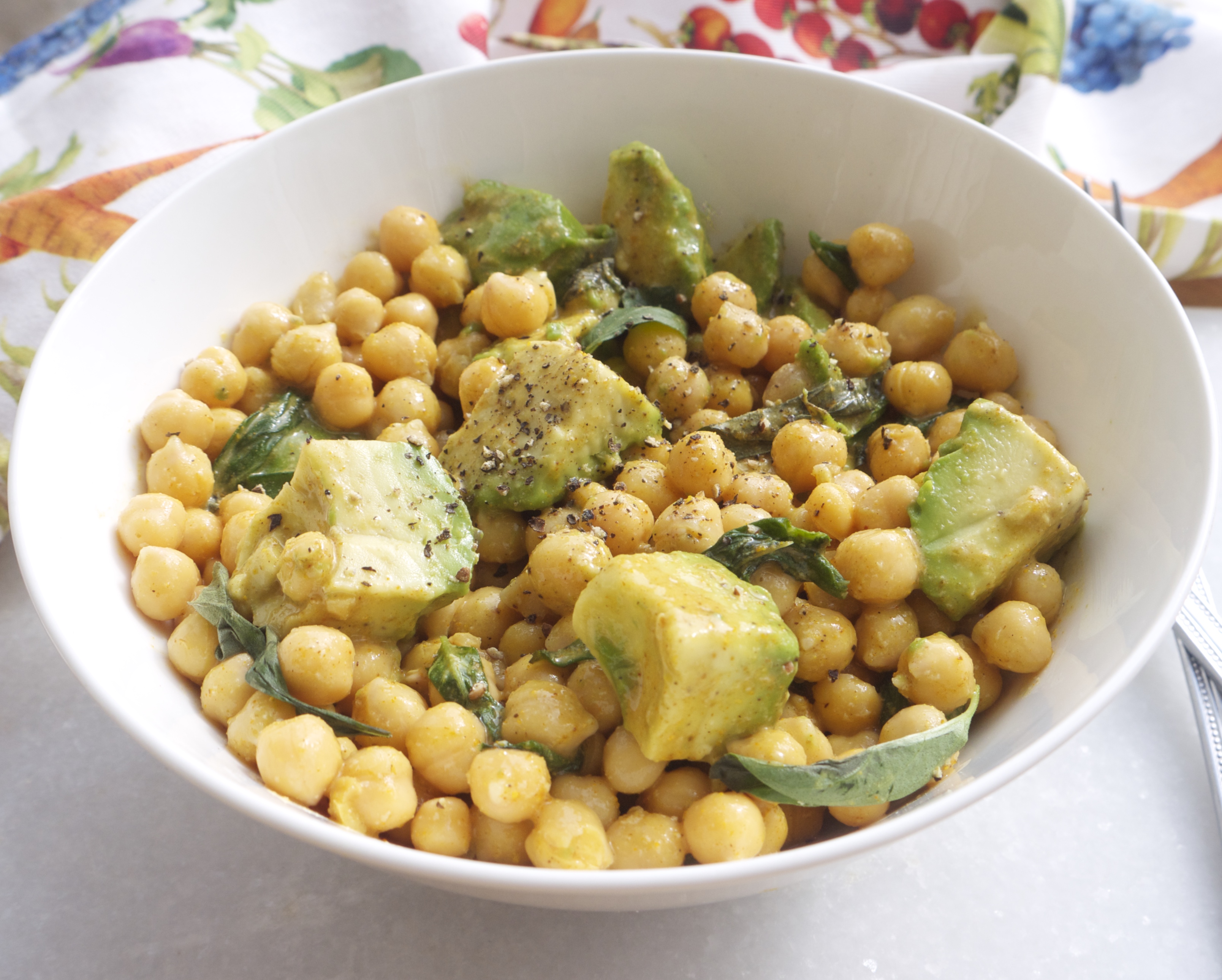 I would love to know if you get a chance to make this Five-Minute Curried Chickpea, Avocado and Basil Salad! Simply tag #RosannaDavisonNutrition on Instagram or Twitter or come on over to my Facebook to say hello 🙂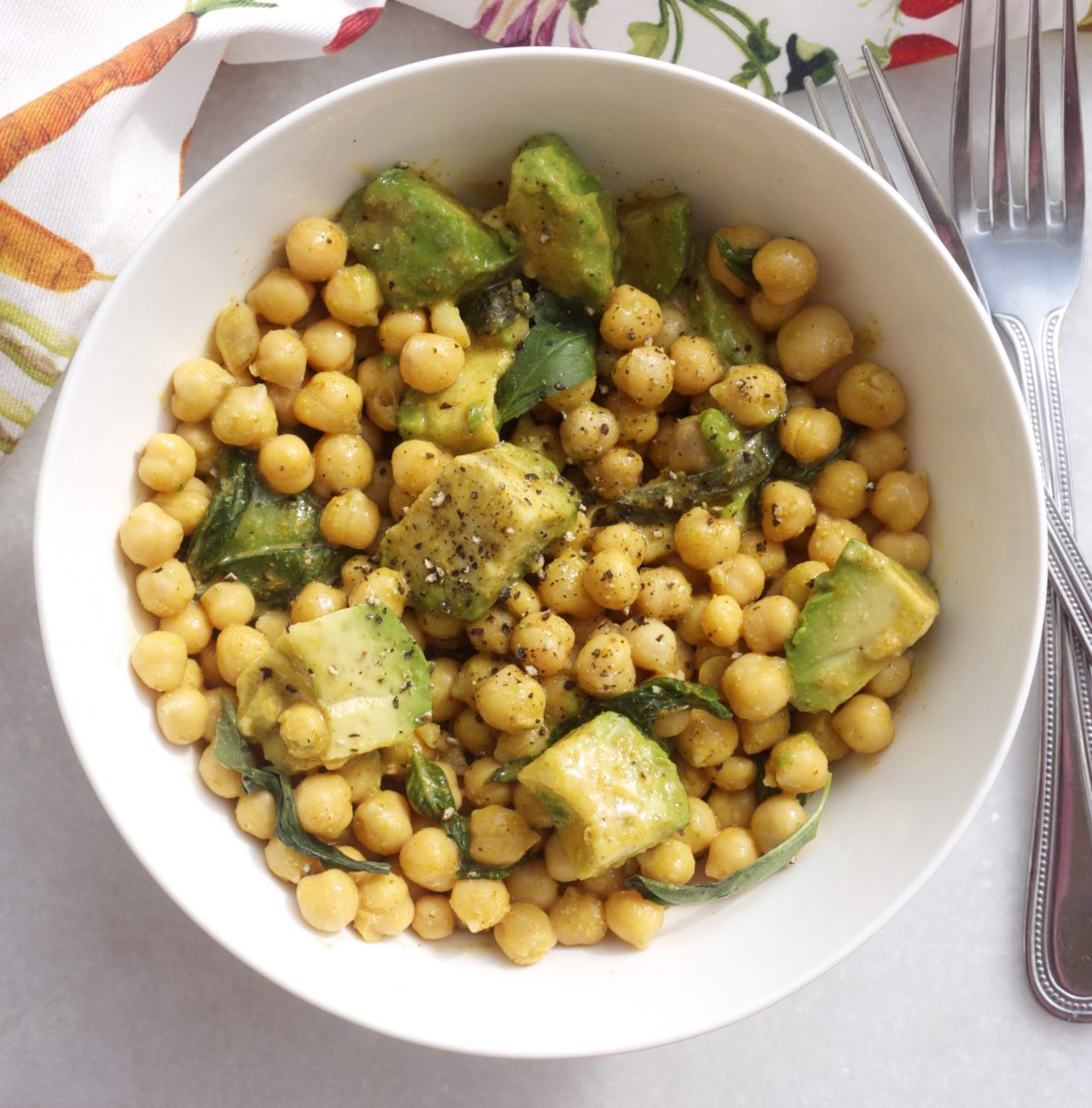 Five-Minute Curried Chickpea, Avocado and Basil Salad
2016-03-21 15:51:31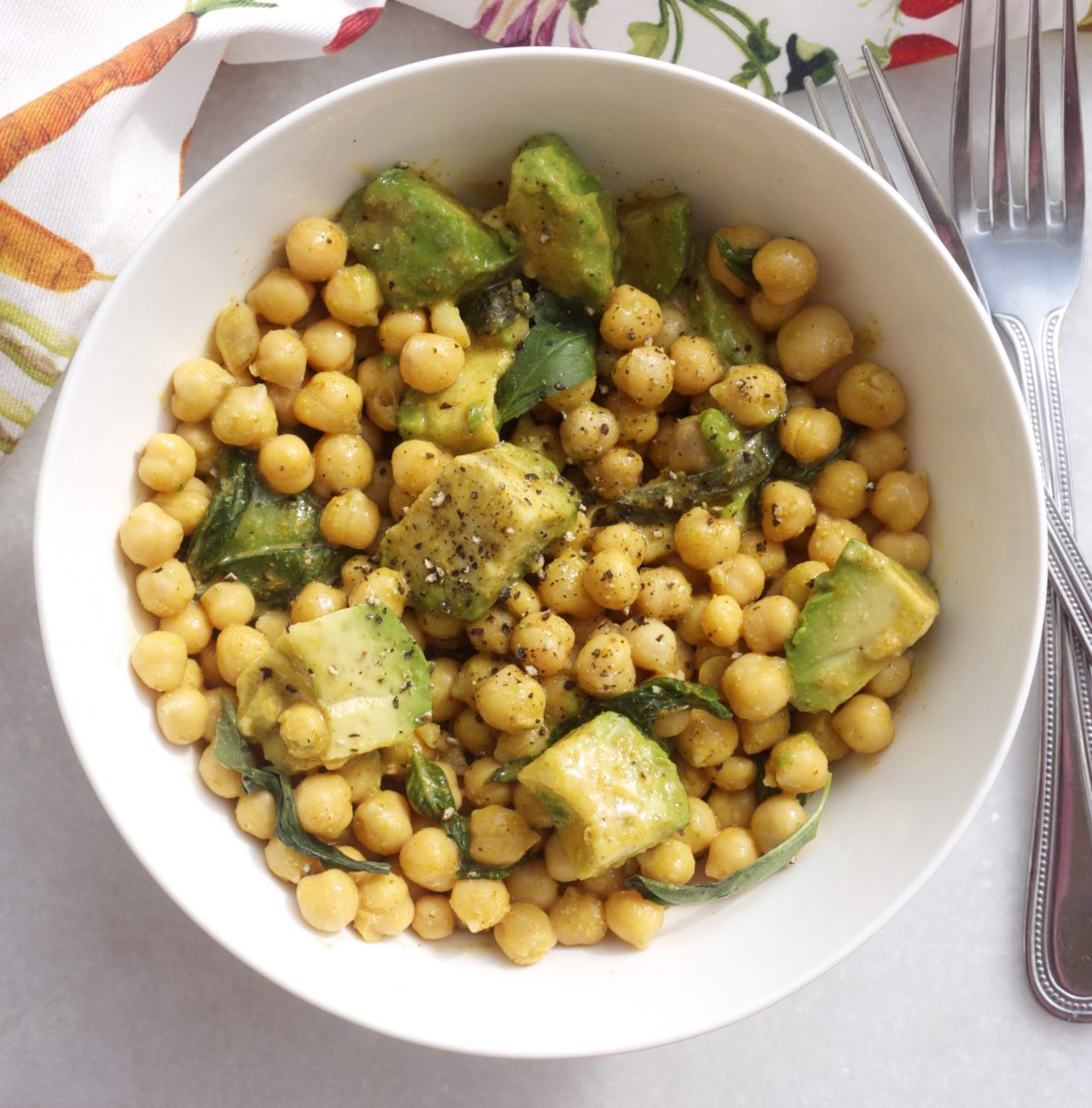 Serves 2
A light but filling salad, rich in protein, fibre and healthy fats. So simple to make for a quick and nutritious lunch or dinner. Nutrition Information per serving: 390 calories, 16g protein, 46g carbs, 18.3g fat, 17.2g fibre
Ingredients
1 can or carton of cooked chickpeas (230g drained weight)
2 tbsp nutritional yeast
1 tbsp fresh lemon juice
1 tsp curry powder
dash of balsamic vinegar
1/2 tsp smoked paprika
pinch of sea salt and black pepper, to taste
1 ripe avocado, peeled, pitted and chopped
handful of fresh basil leaves, stalks removed
Instructions
Drain and rinse the chickpeas and place them in a mixing bowl.
Add the nutritional yeast, lemon juice, curry powder, balsamic, smoked paprika and salt and pepper, and mix together well.
Add in the chopped avocado and basil leaves, top with a little ground black pepper, and serve.
Notes
Any leftovers can be stored in an airtight container in the fridge for up to 3 days.
Rosanna Davison Nutrition https://www.rosannadavisonnutrition.com/