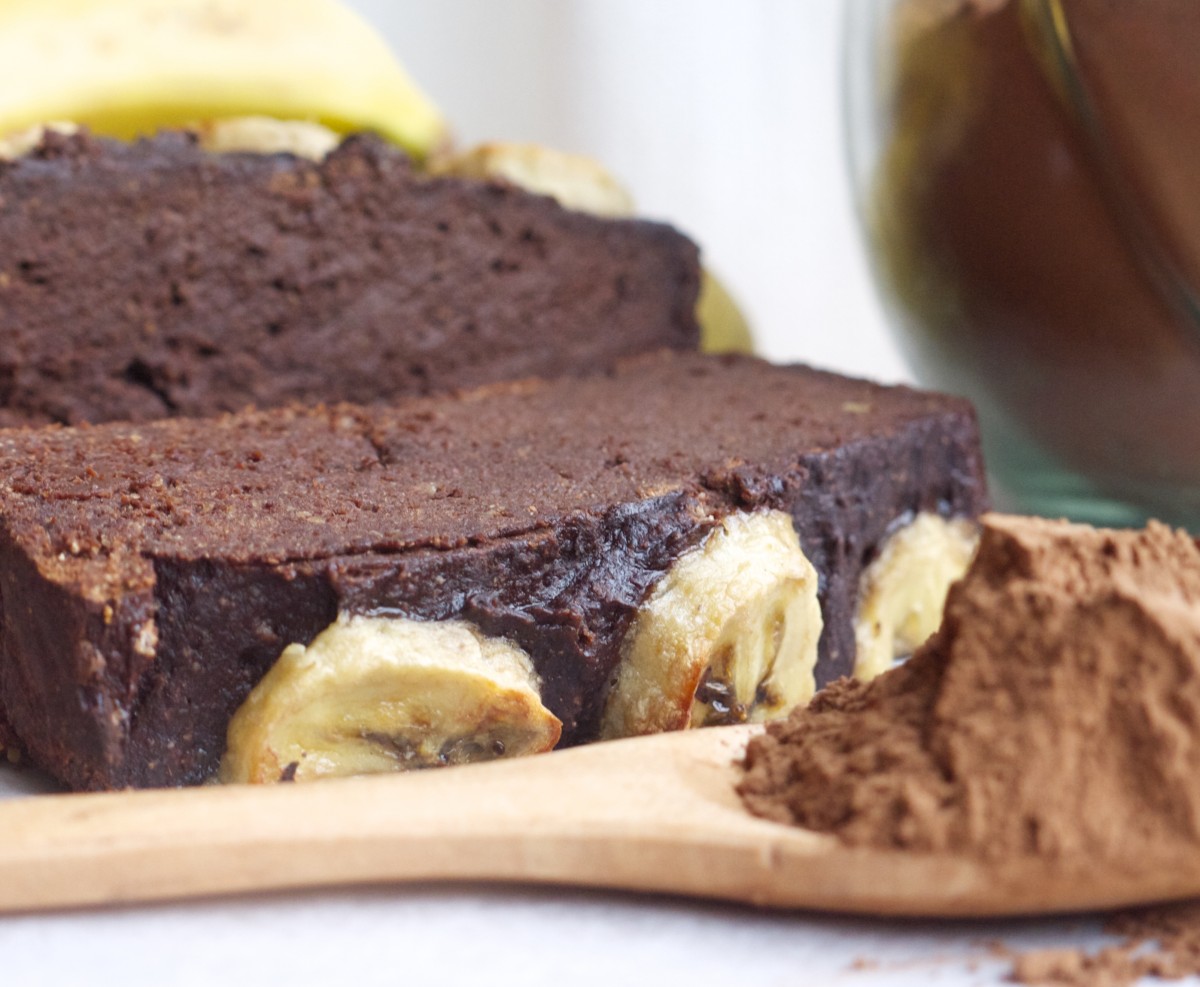 Chocolate banana cake and a cup of tea. What more could you possibly want of a dark, chilly winter evening?!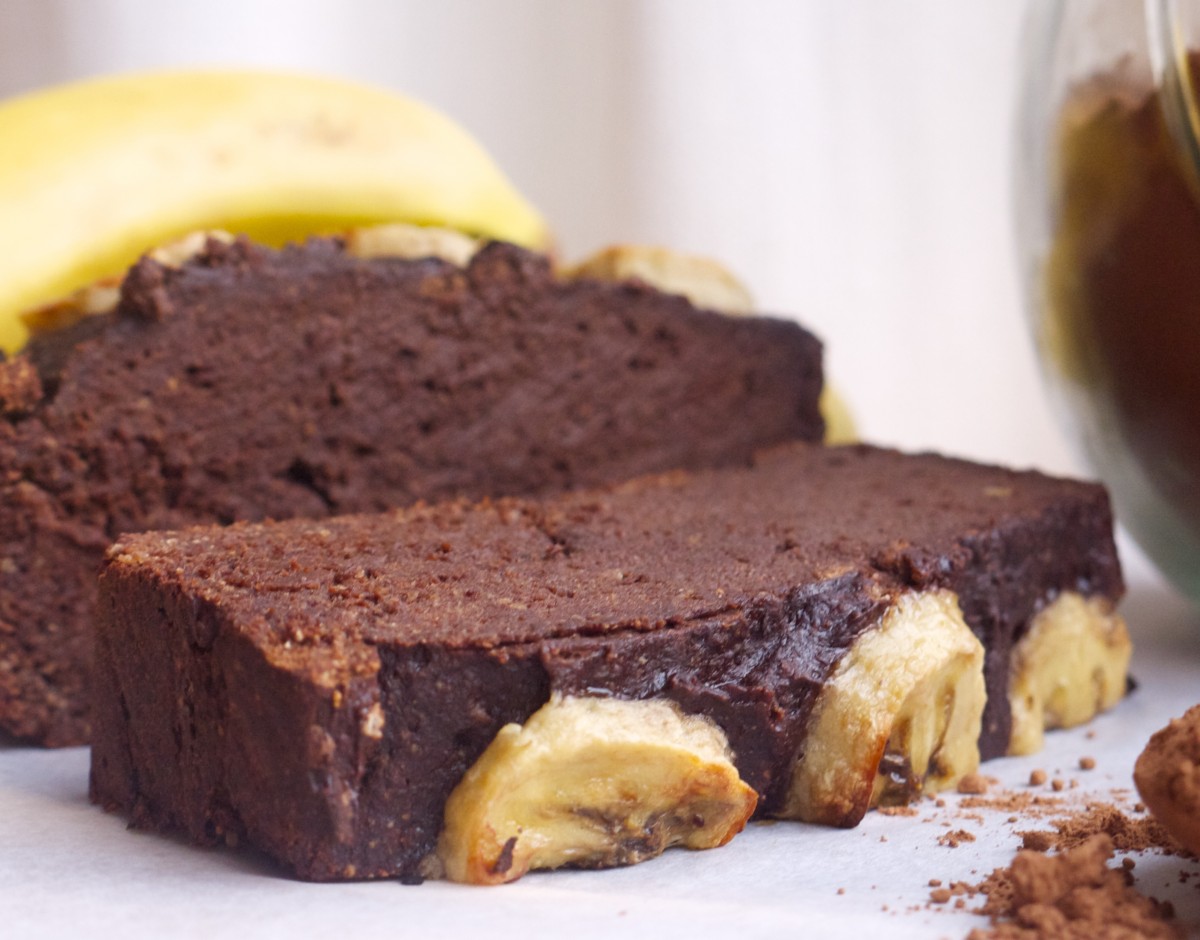 This delicious cake came about because, like many people, I had a bunch of bananas in the house that were a little too soft and ripe for eating, but I just couldn't justify throwing them out. So they helped to make the most deliciously fudge, dense and moist chocolate banana cake instead!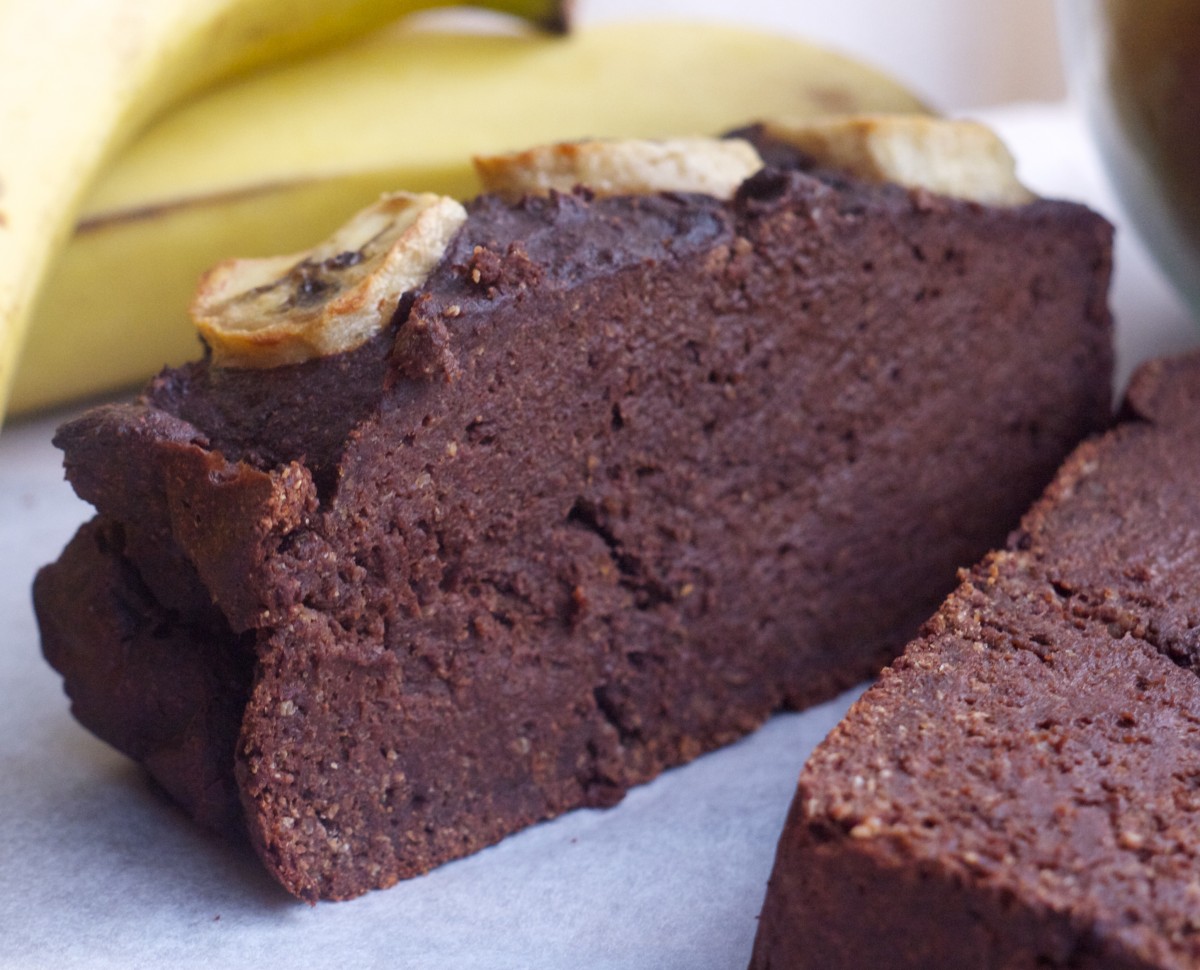 This really is one of the most simple recipes to make, and the kind of treat that kids would love to tuck into after school, to give them a boost of energy and fill that gap between the end of school and dinnertime.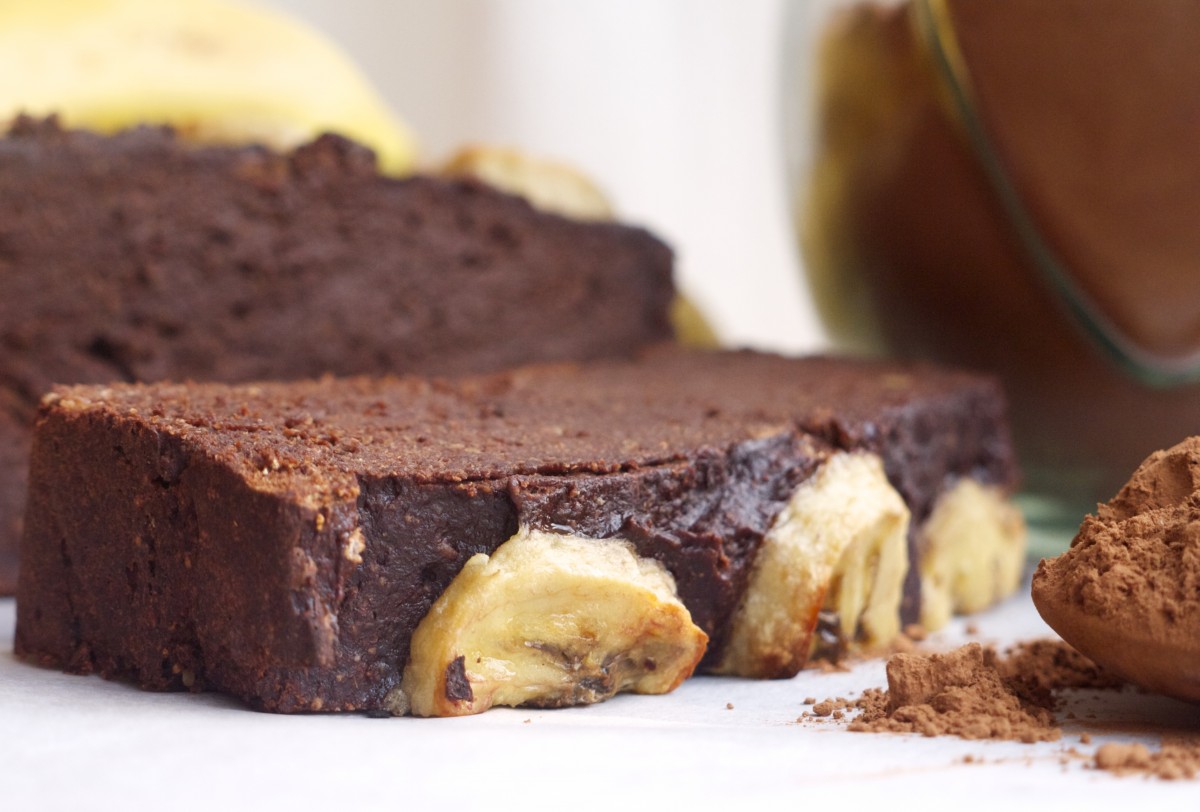 I bought all of these ingredients in my local supermarket, and it was just a matter of preparing the wet and dry ingredients, then mixing them together to form the cake dough.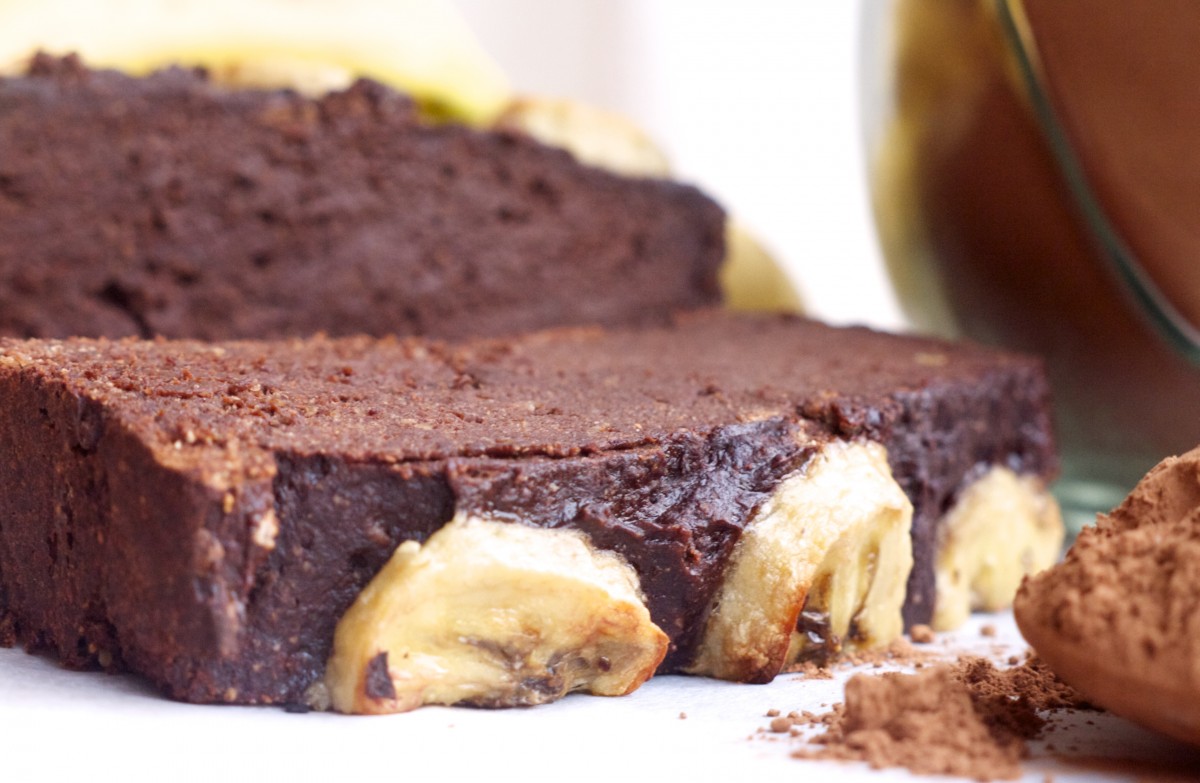 I puréed the ripe bananas in my blender, and they act as a fantastic natural sweetener and binder for the mixture, meaning that you don't need to use any form of fat or oil.
Ground chia seeds mixed with water formed the 'eggs' for this, then rice flour, cacao/cocoa powder and ground almonds make up the dry ingredients. So simple!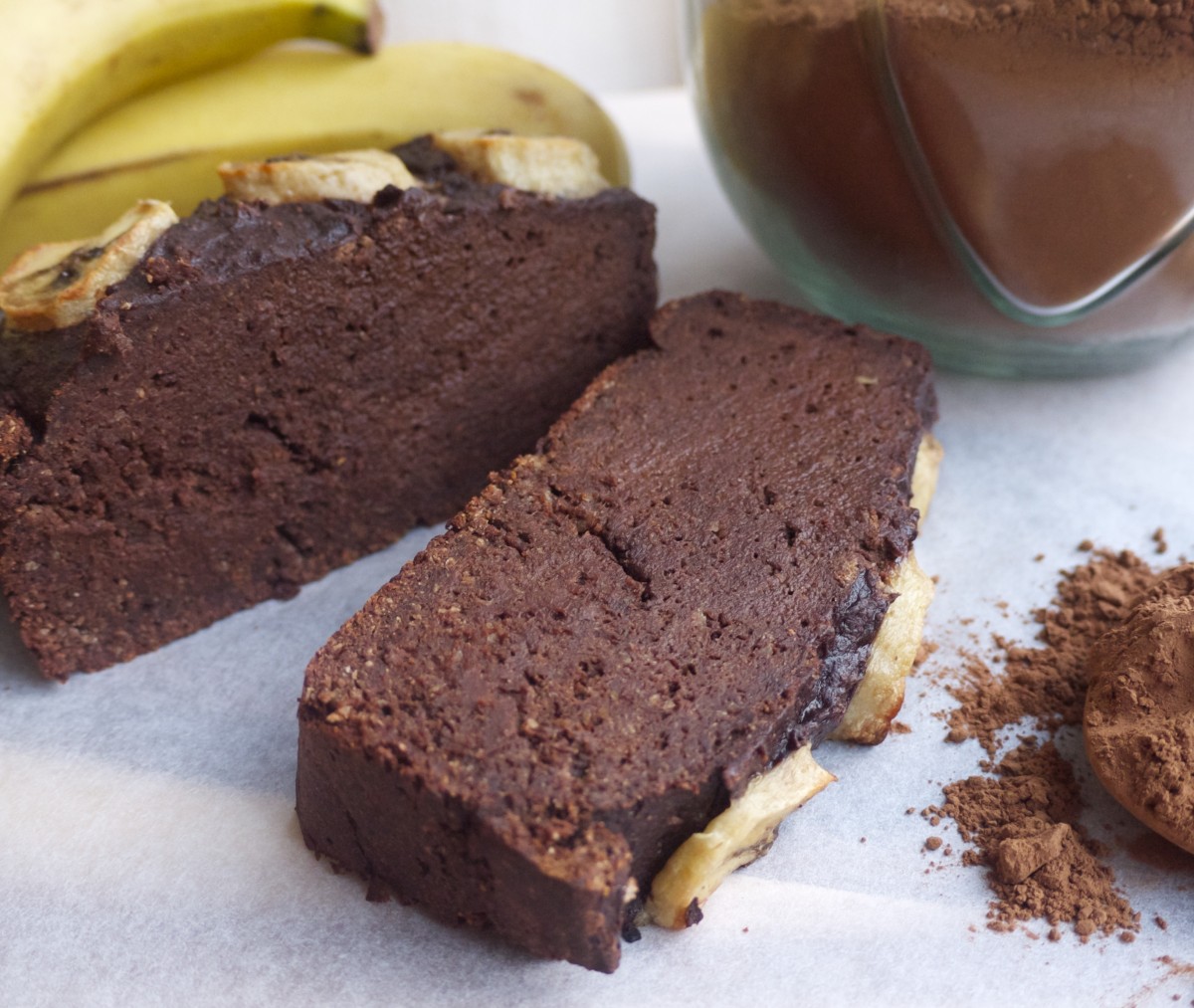 I kept the mixture plain just to test out the texture, but feel free to add hazelnuts, pecans or seeds for some extra crunch 🙂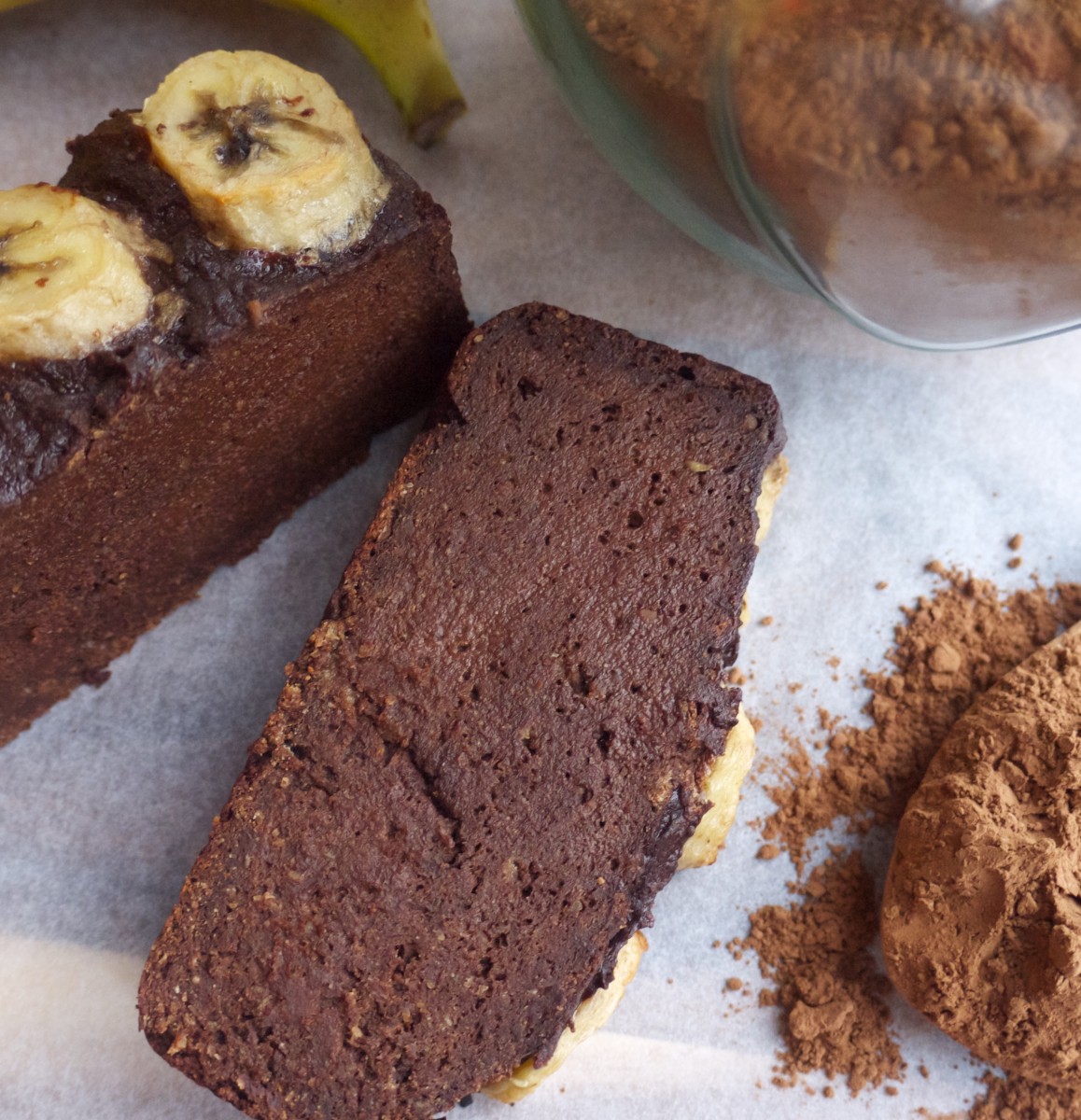 I would love to know if you get a chance to make this Chocolate Banana Cake! Simply tag #RosannaDavisonNutrition on Instagram or Twitter or come on over to my Facebook to say hello 🙂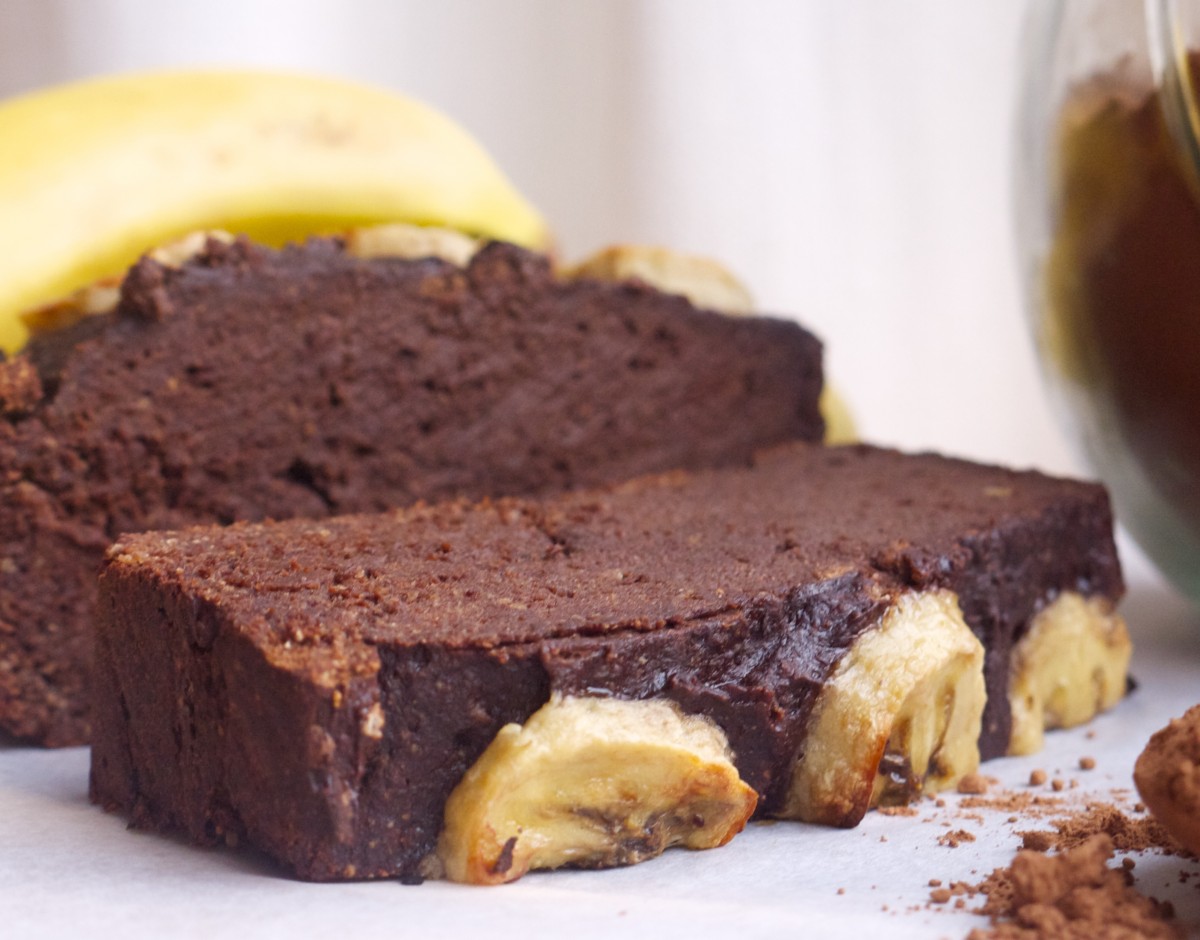 Chocolate Banana Cake
2015-12-02 18:54:36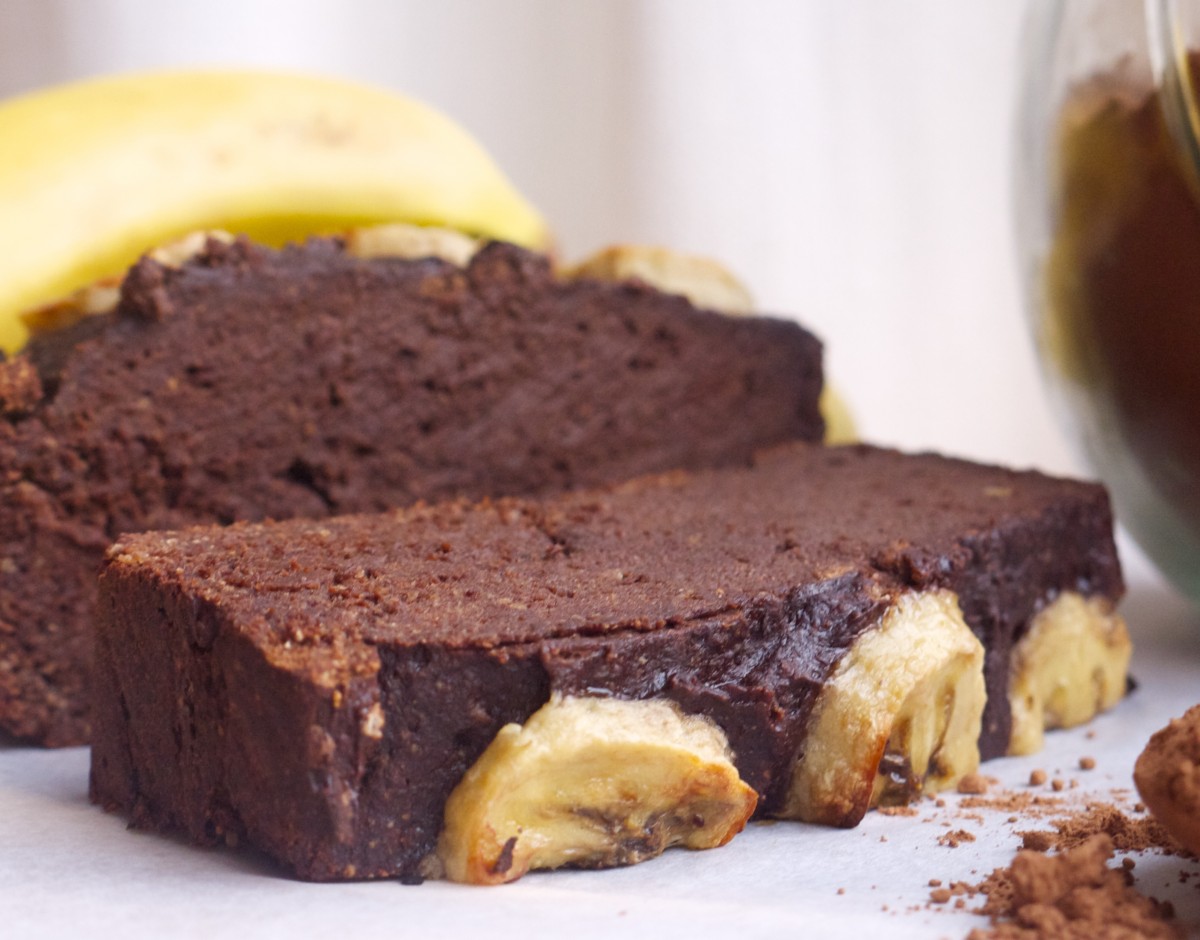 Serves 8
Rich, moist, fudge cake, free from refined sugar, gluten and dairy, and so simple to make!
Ingredients
coconut oil, to grease
4 tbsp ground chia seeds
4 tbsp cold water
4 medium ripe bananas (plus an extra half banana to decorate)
240g (3/4 cup) pure maple syrup or honey
2 tsp vanilla extract
6 tbsp raw cacao powder or cocoa powder (Cadbury's Bournville cocoa powder works well here)
110g (1 cup) ground almonds
120g (3/4 cup) rice flour or other flour (choose gluten-free if necessary)
2-3 tsp ground cinnamon
Instructions
Start by placing the ground chia seeds in a small bowl, add the water and mix well. Leave aside to allow the mixture to thicken and form the chia 'eggs'.
Preheat the oven to 190C and lightly grease a loaf tin with coconut oil or line with greaseproof paper.
Place the bananas, maple syrup, vanilla extract and chia 'eggs' in a blender or food processor and blend until smooth.
Put the cacao powder, ground almonds, flour and cinnamon in a bowl, mix well and add in the banana mixture.
Mix everything together until a thick dough forms. Transfer the dough to the loaf tin, decorate with sliced banana and bake at 190C for 30-35 minutes, until the banana slices caramelise and a knife comes out clean from the centre of the loaf.
All the loaf to cool on a wire cooling rack for ten minutes before slicing and serving.
Notes
The loaf should keep for 2-3 days in an airtight container in the fridge.
Rosanna Davison Nutrition https://www.rosannadavisonnutrition.com/