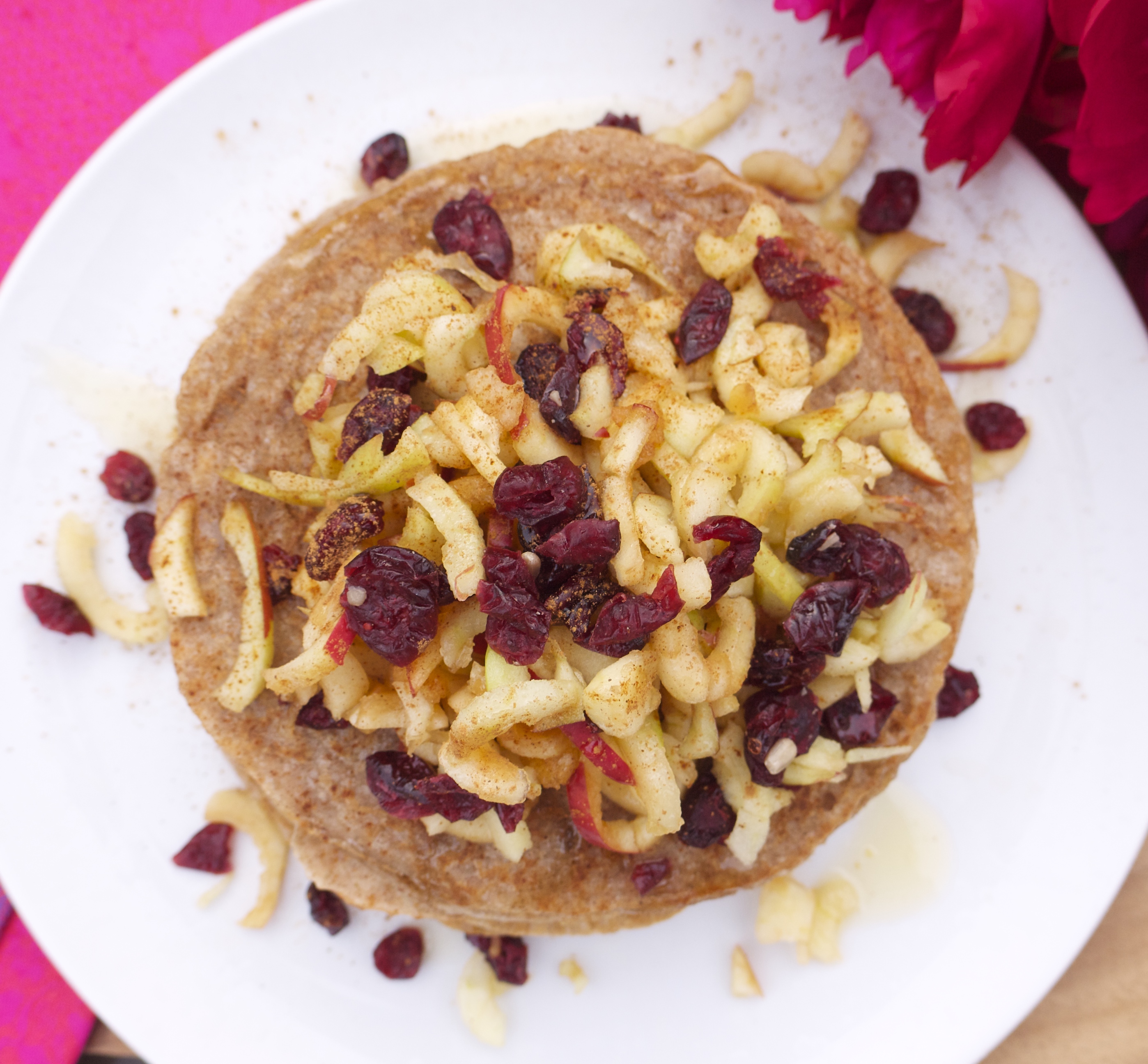 Pancake Tuesday is just a couple of days away… anyone else excited?!
I'm already planning my toppings, and love to try out different flavour combinations. If you're a little bit bored of the usual sugar and lemon and love fruity flavours, then why not give these spiced apple and cranberry beauties a go?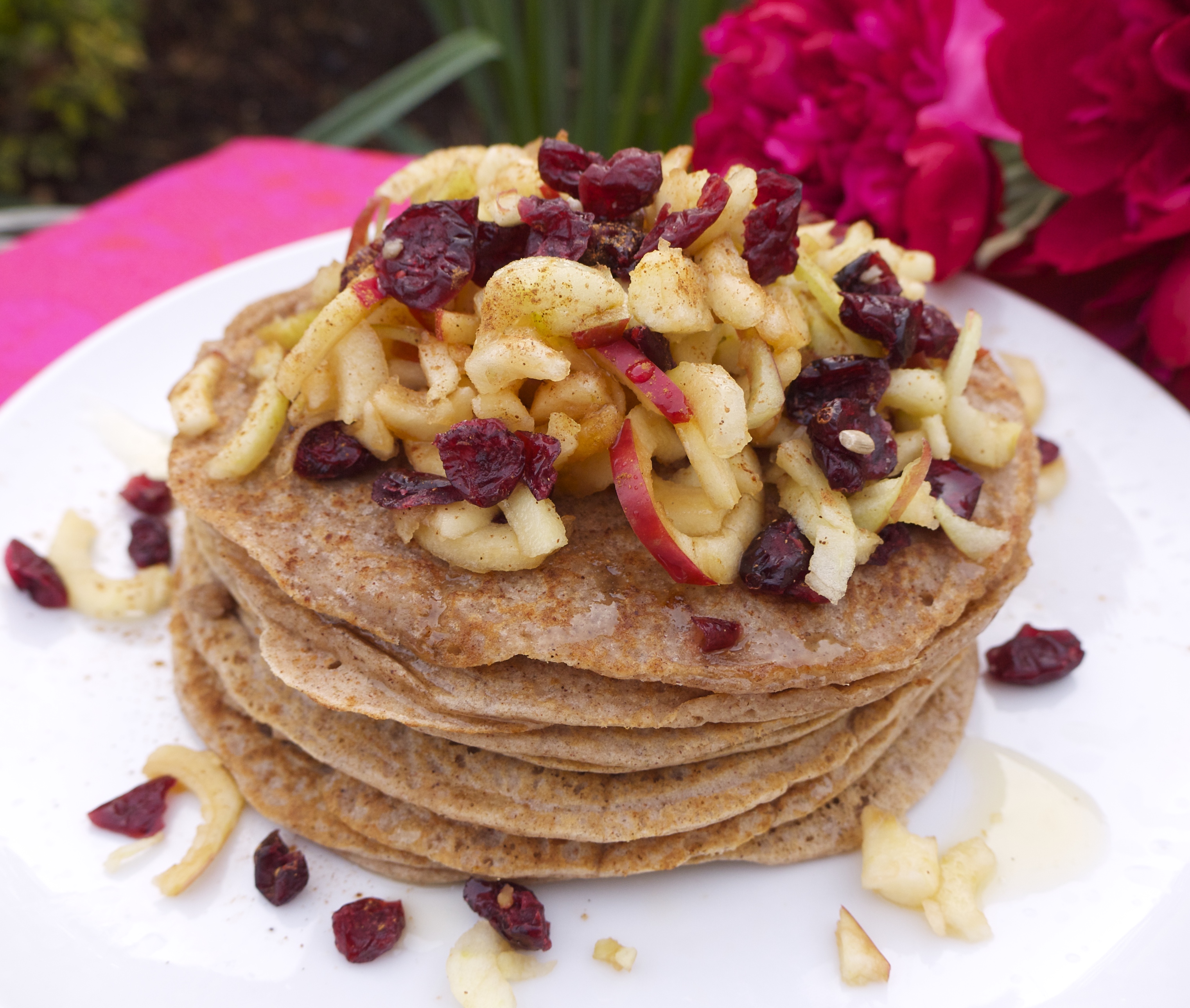 These fluffy, lightly-spiced pancakes make the perfect relaxed weekend brunch or Pancake Tuesday treat. Based on gluten-free flour (I used Dove's Farm) and chia seeds rich in omega-3 fats, the naturally sweet grated apple and cranberries deliver a blast of immune-boosting vitamin C and antioxidants.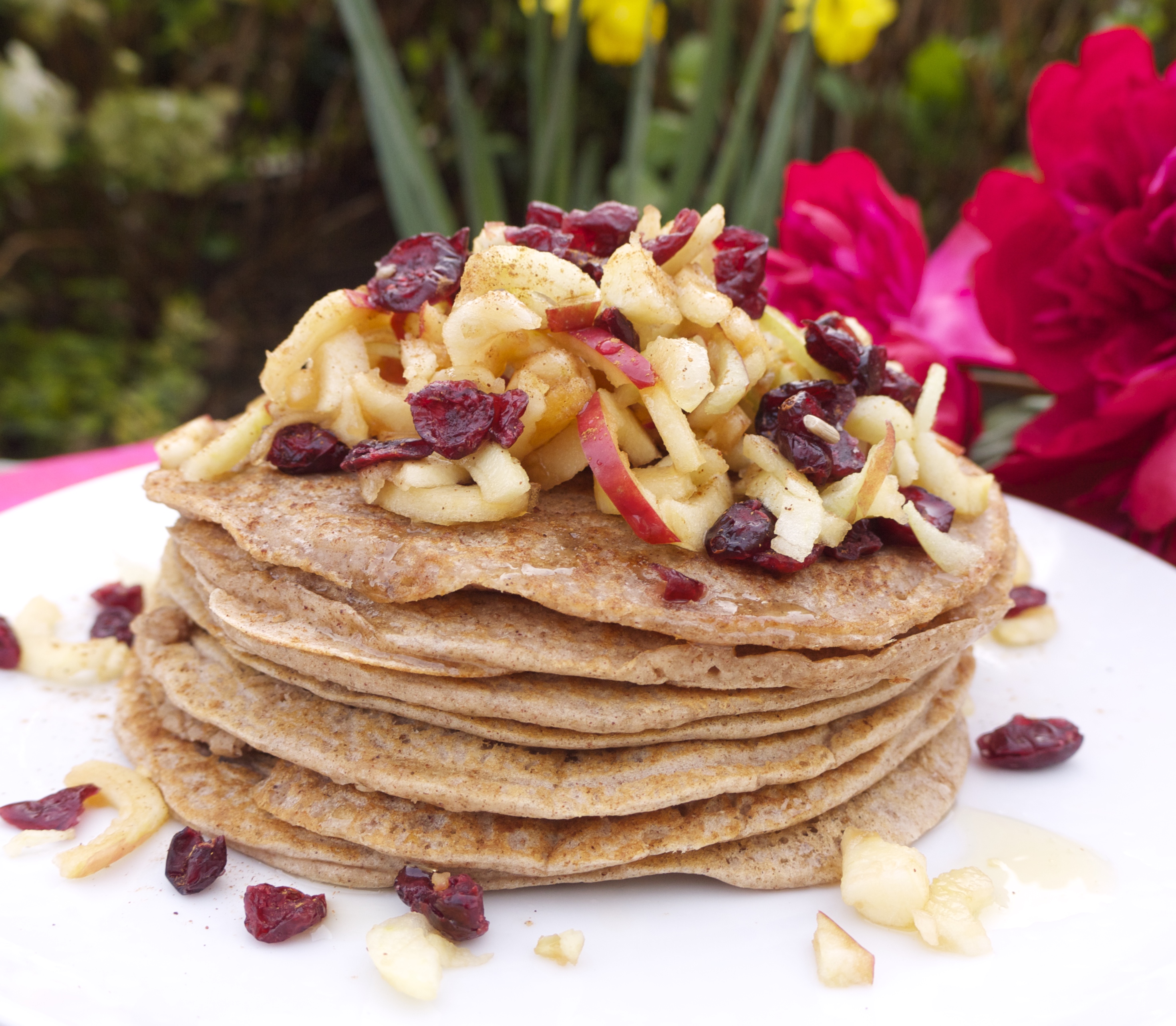 The cosy and warming taste of cinnamon and nutmeg work so well with the pops of juicy cranberries, and using chia seeds in the pancake batter helps to boost the fibre content.
Healthy and delicious? It's a win-win 🙂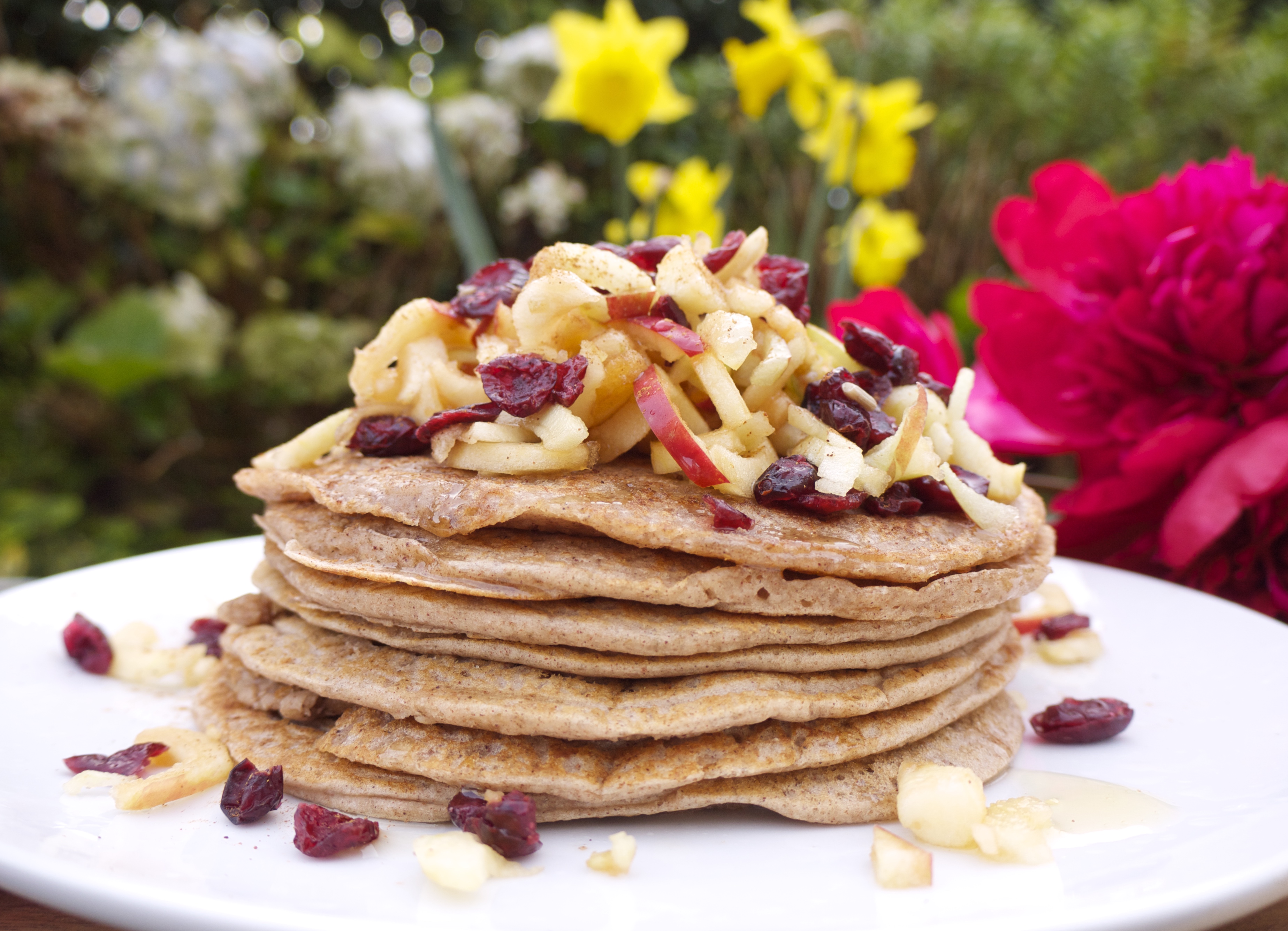 Let me know if you give these Spiced Apple and Cranberry Pancakes a go and I love to see all your creations on social media! Simply tag #RosannaDavisonNutrition on Instagram or Twitter or come on over to my Facebook to say hello 🙂
Spiced Apple and Cranberry Pancakes
Lightly spiced, packed with fruity flavours and a good source of fibre and vitamin C. The perfect Pancake Tuesday treat for those who want something a bit different.
Per pancake (without syrup): 97 calories, 2.1g protein, 19.5g carbs, 1.5g fat
Yields: 8 pancakes
Prep Time: 10 minutes
Cook Time: 10 minutes
Total Time: 20 minutes
Ingredients:
375ml unsweetened almond milk
125g self-raising flour (I used gluten-free Dove's Farm brand)
2 heaped tbsp ground chia seeds
2 tsp ground cinnamon
1/2 tsp nutmeg
virgin coconut oil, to cook
1 large or 2 small apples, cored and grated, to serve
4 tbsp unsweetened dried cranberries, to serve
1 tsp ground cinnamon, to serve
drizzle of pure maple syrup or honey, to serve (optional)
Directions:
1. Place the almond milk, flour, ground chia seeds, cinnamon and nutmeg in a blender and blend on high speed until a smooth batter forms.
2. Heat up a little coconut oil in a skillet or frying pan over a high medium heat. When it bubbles, pour on enough batter to make a thin, medium-size pancake.
3. When the edges of the pancakes start to detach from the base of the pan, gently use a spatula to lift the pancake free from the pan and carefully flip it over. Cook it on the other side until golden-brown.
4. Place on a plate topped with a piece of kitchen paper to mop up any extra oil. Continue cooking until all the batter is gone, then top with grated apple dried cranberries, a sprinkle of ground cinnamon and a drizzle of maple syrup.
Notes:
Any leftovers can be stored in an airtight container in the fridge for 2-3 days.