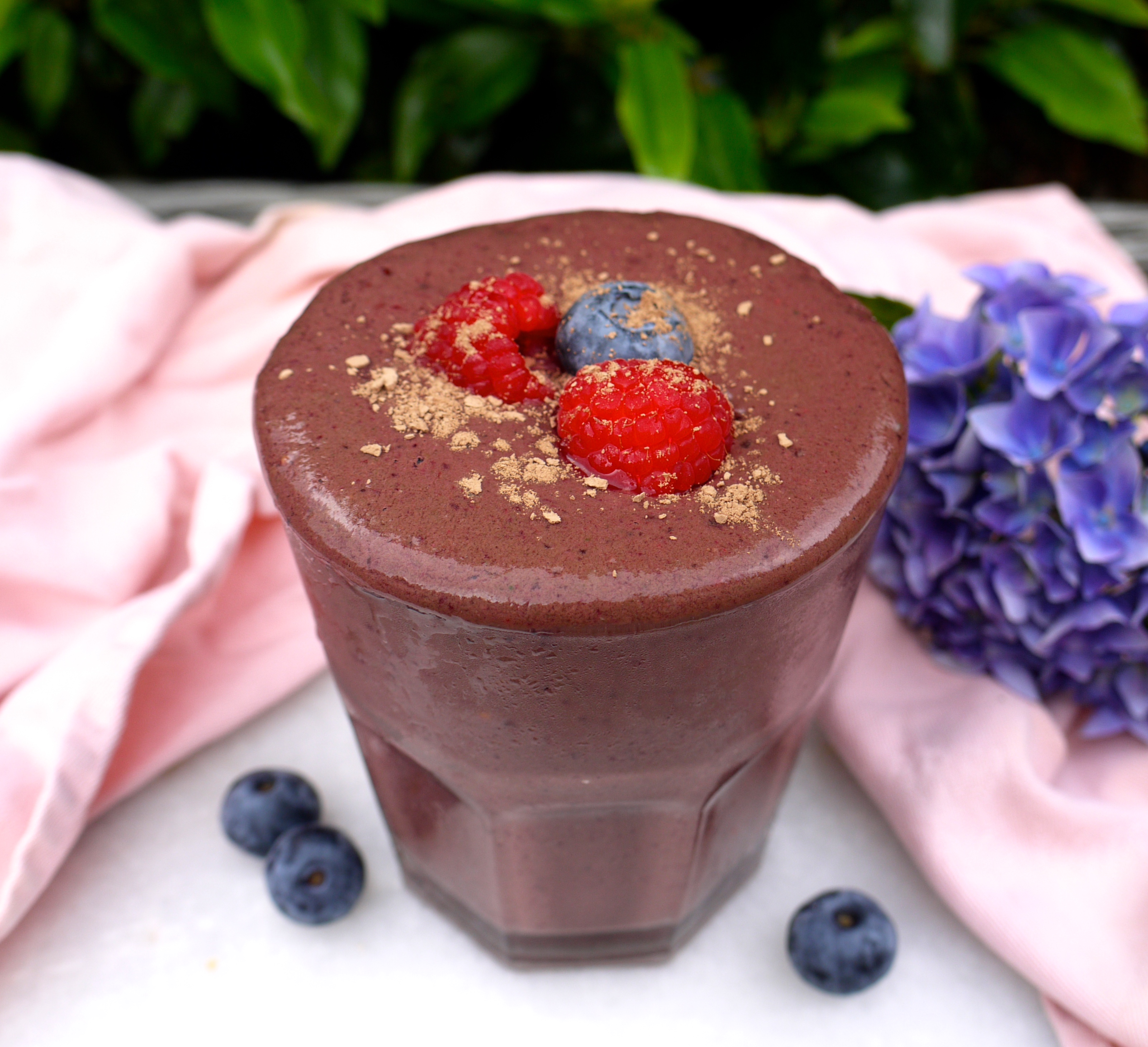 Smoothies feature in my diet daily. I love the huge boost of energy they give me without being difficult to digest, and you can really pack them with all the goodness your body needs to power you through the morning.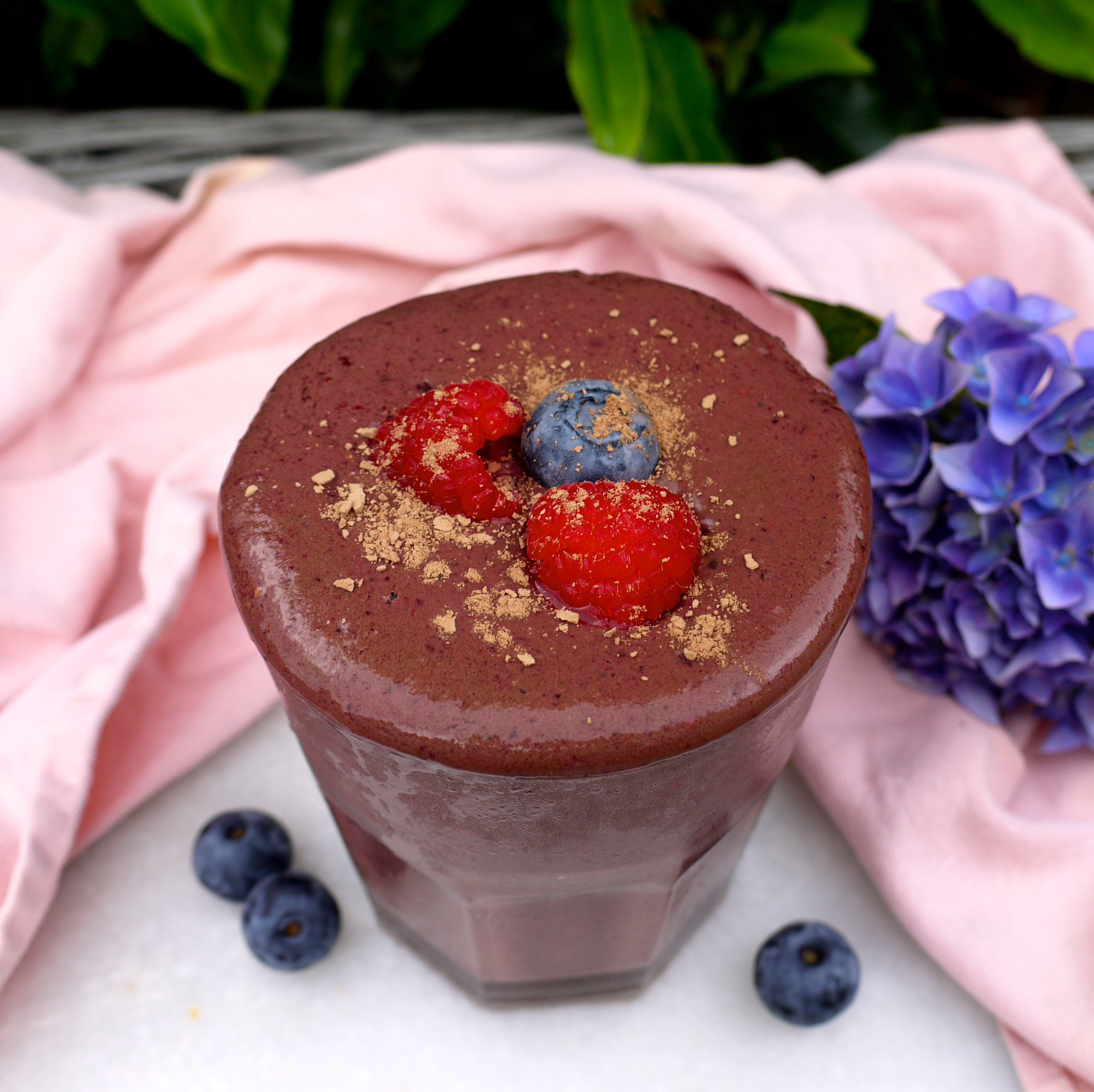 As the food in smoothies has been 'pre-digested' and broken down by the blending process, the various nutrients are absorbed more quickly by your blood, delivering vitamins, minerals and antioxidants to every cell in your body.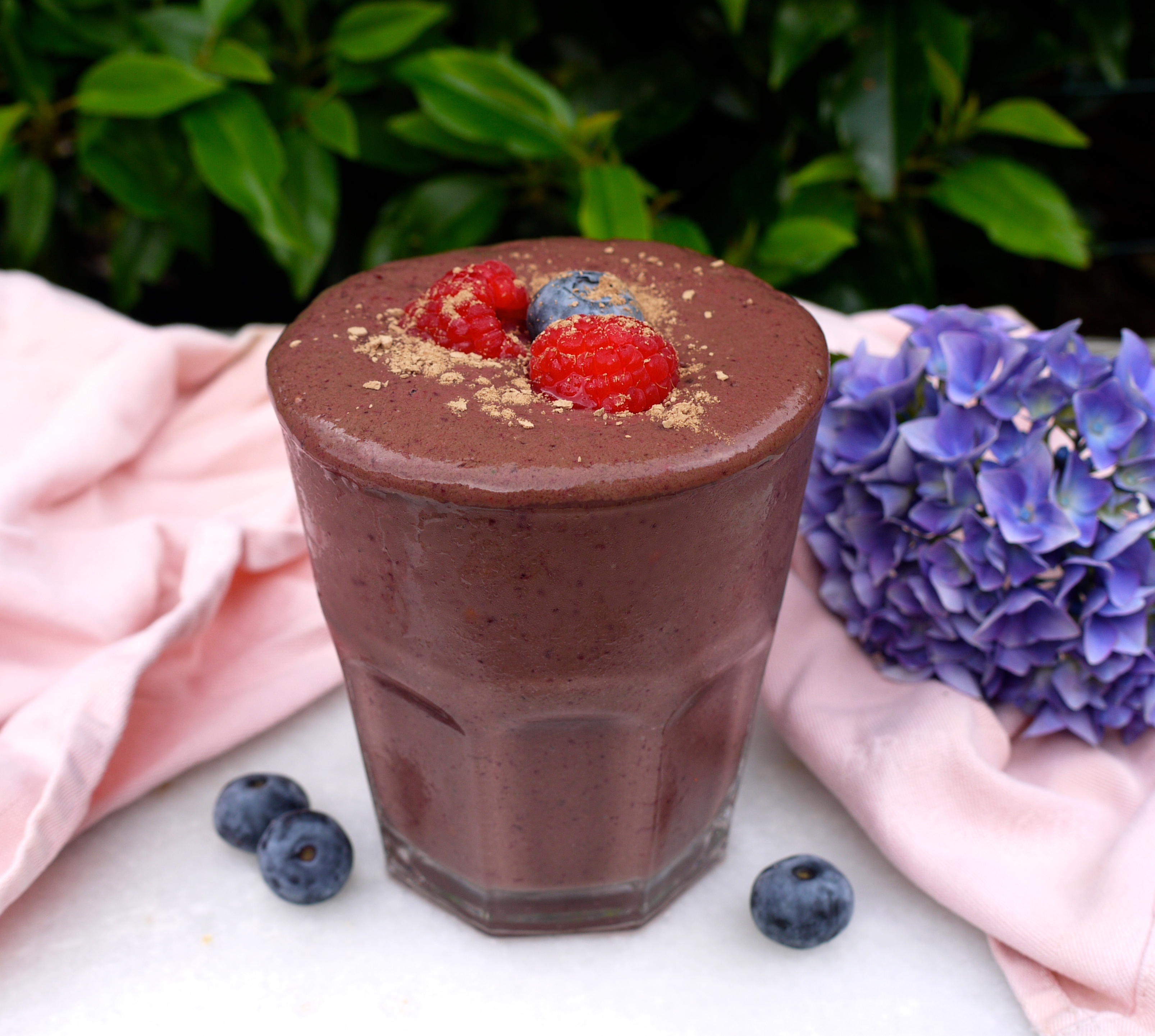 This is particularly useful when you've just finished a workout and your muscles need refuelling quickly. Although I love my signature Green Goddess Smoothie and still drink it regularly, this Cacao Berry Protein Smoothie has become my favourite way to restore energy levels and begin the process of healing after training.
Berries and chocolate taste incredible together, and this version is absolutely rammed with antioxidants, which are important to consume after strenuous exercise as your body releases free radicals. I usually do a full-body resistance workout 5-6 days a week, and really need the extra protein that this smoothie provides – 22g to be exact! If you feel that you require more protein depending on your body type, goals or exercise regime, simply add another scoop of protein powder.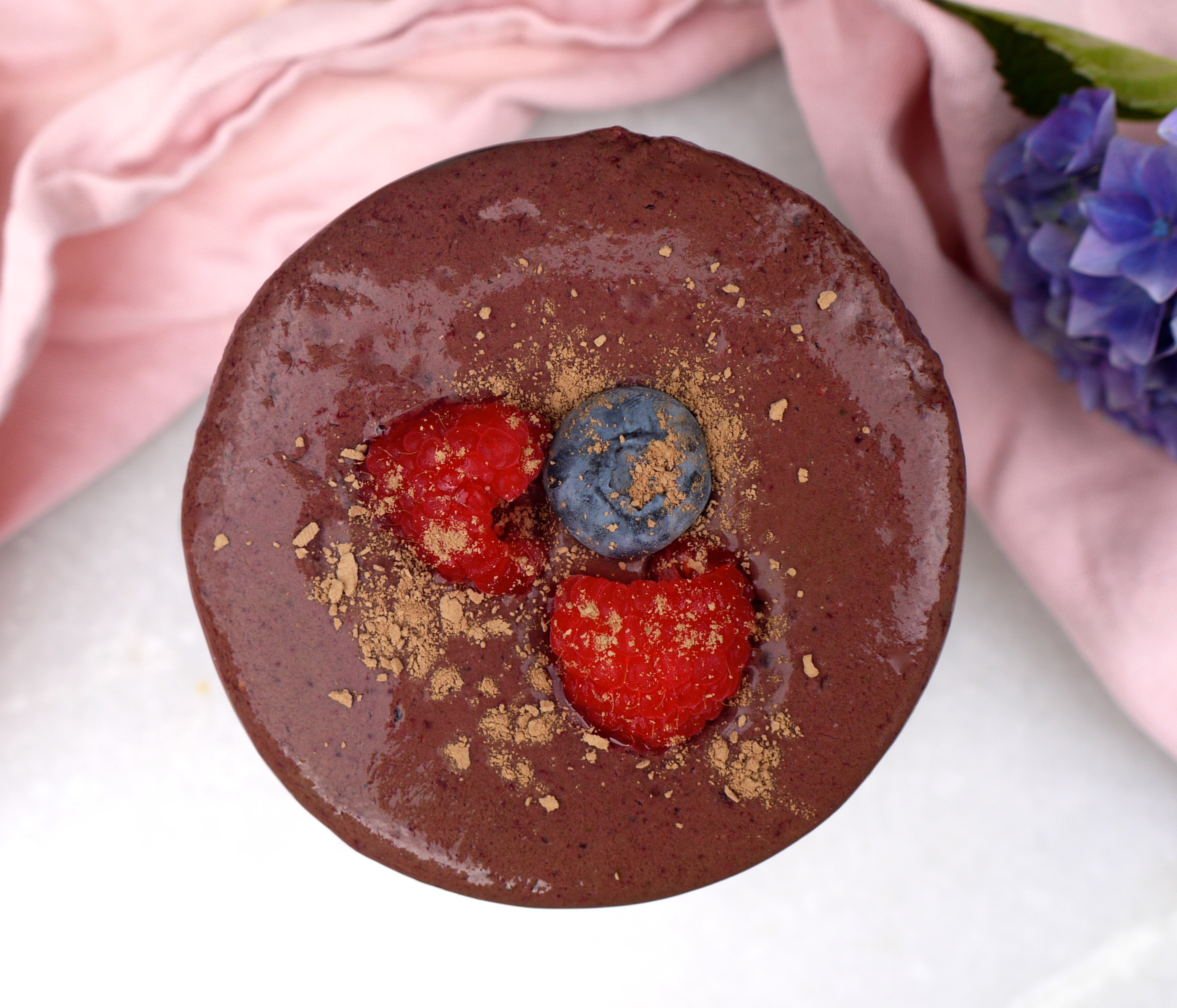 I would love to know if you get a chance to make this Cacao Berry Protein Smoothie! Simply tag #RosannaDavisonNutrition on Instagram or Twitter or come on over to my Facebook to say hello 🙂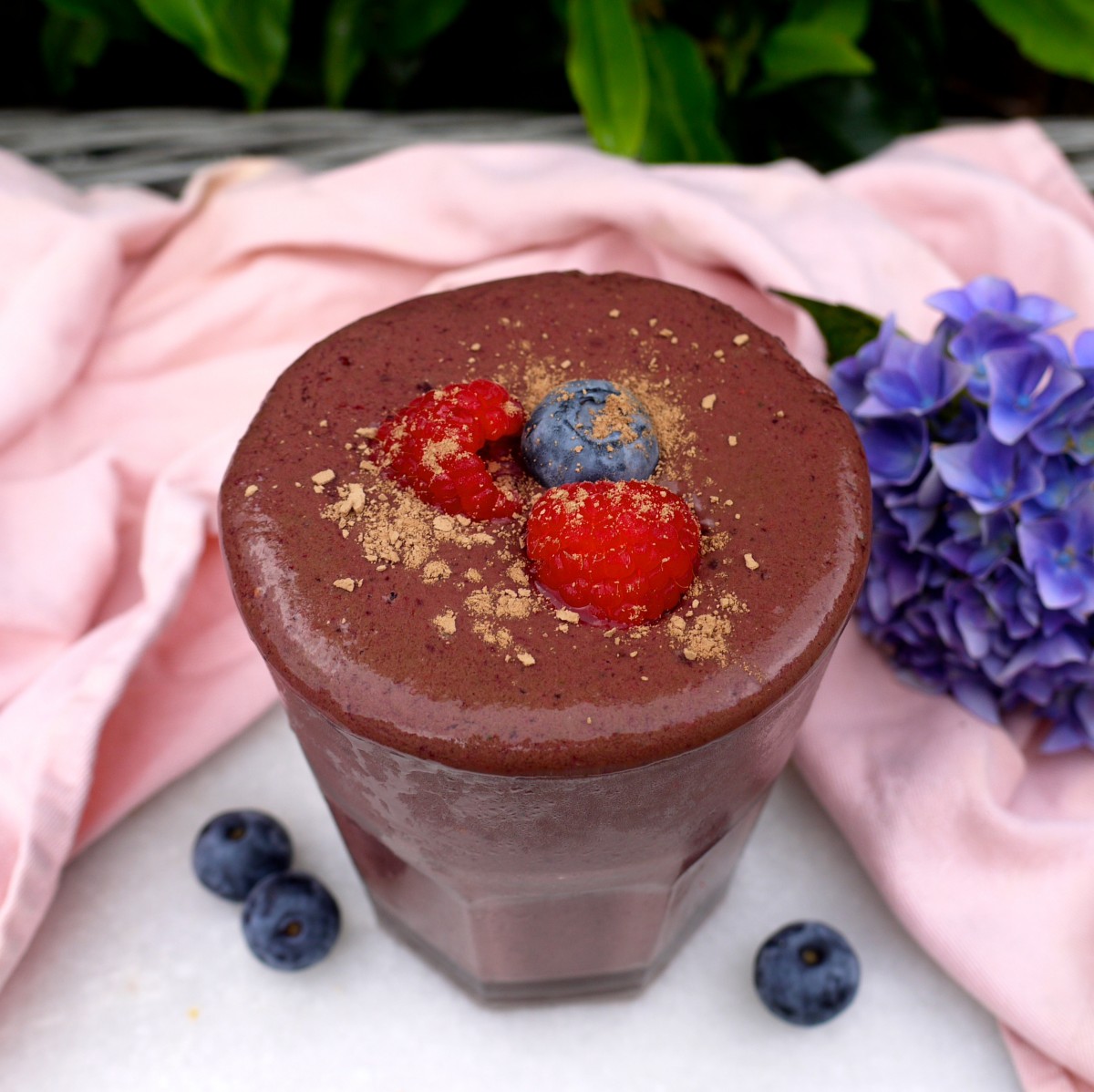 Cacao Berry Protein Smoothie
2016-07-21 08:17:03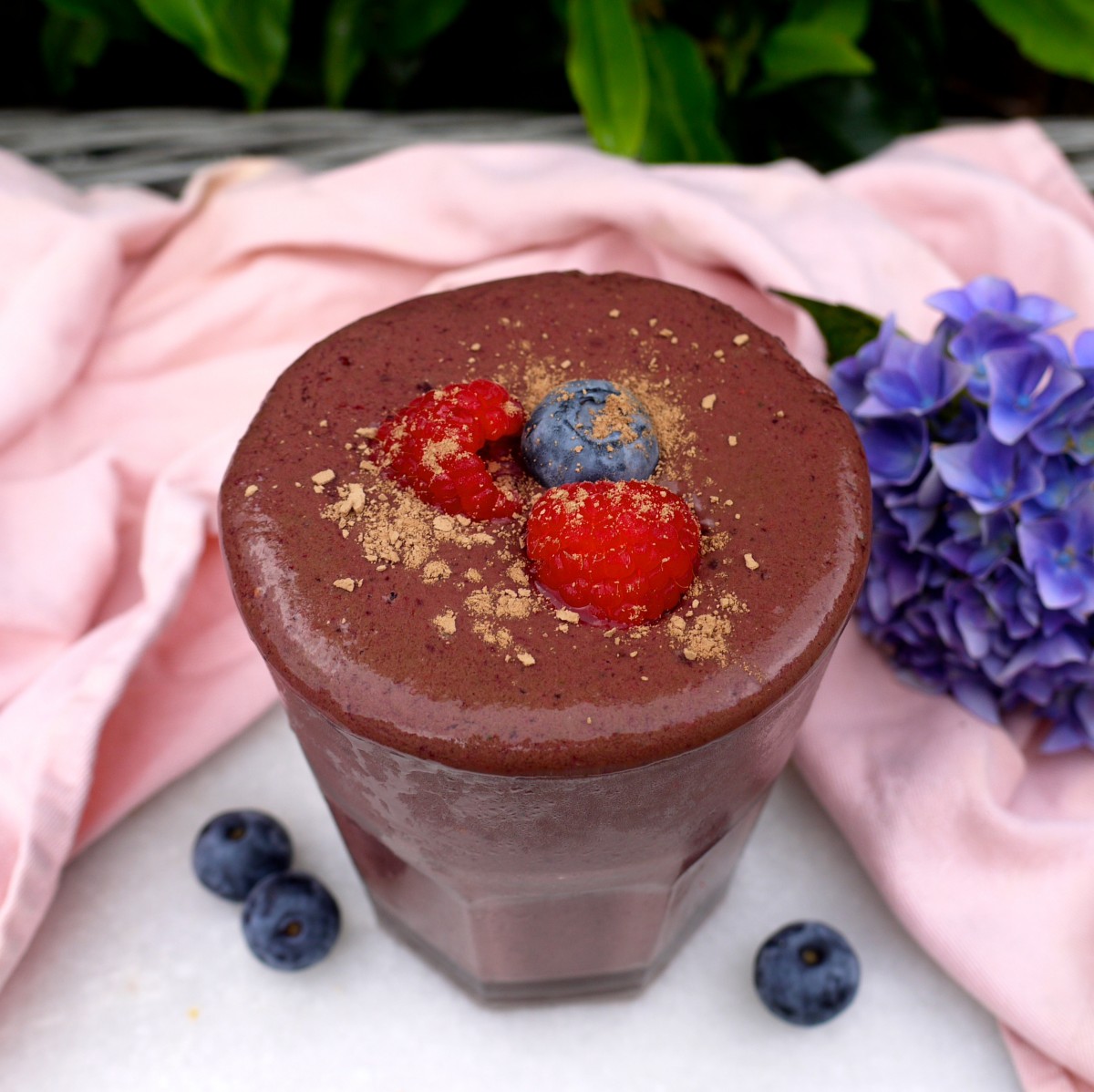 Serves 1
The perfect breakfast or post-workout smoothie to help rebuild and refuel tired muscles, featuring a decadent combination of rich cacao and frozen berries. Rich in protein and antioxidants. Nutrition information per serving: 250 calories, 22g protein, 27.2g carbs, 8.7g fat, 12.8g fibre
Ingredients
250ml (1 cup) unsweetened almond milk
(1/2 cup) mixed frozen berries
1 scoop chocolate Sunwarrior protein powder or your favourite protein
1 heaped tbsp cacao powder
1 large handful baby spinach leaves
1 tsp almond butter or your favourite nut/seed butter
Instructions
Place all ingredients in a blender, beginning with the almond milk.
Blend until smooth and serve chilled.
Notes
Any leftovers can be stored in an airtight container in the fridge for up to 2 days.
Rosanna Davison Nutrition https://www.rosannadavisonnutrition.com/