My final Beauty, Food and Fitness Workshop of 2016 will be held at The Kingsley Hotel Cork on November 27th!
The fun and informative day out will be packed with expert talks, plenty of prizes and great goody bags…
Guests will be welcomed with tea and coffee, before sitting down to a great series of onstage presentations and demos:
* Guests will be treated to a full buffet lunch
* A FREE signed copy of Eat Yourself Fit for each guest
* A nutrition, fitness and health talk by Rosanna Davison
* A full make-up masterclass by celebrity make-up artist Michelle Regazzoli-Stone and a hair-styling demo by Ceira Lambert Hair Consultancy
* An in-depth fitness talk and advice by Emma Forsyth, fitness trainer and owner/founder of Pilates Plus Dublin, plus a demo of exercises you can do in your own home to strengthen and tone your whole body.
* A Q&A session with our panel of experts
* Loads of prizes to be won!
* Great goody bags to take home
The Cork workshop will take place in The Kingsley Hotel, Cork on November 27th 2016: Please click here for ticket details.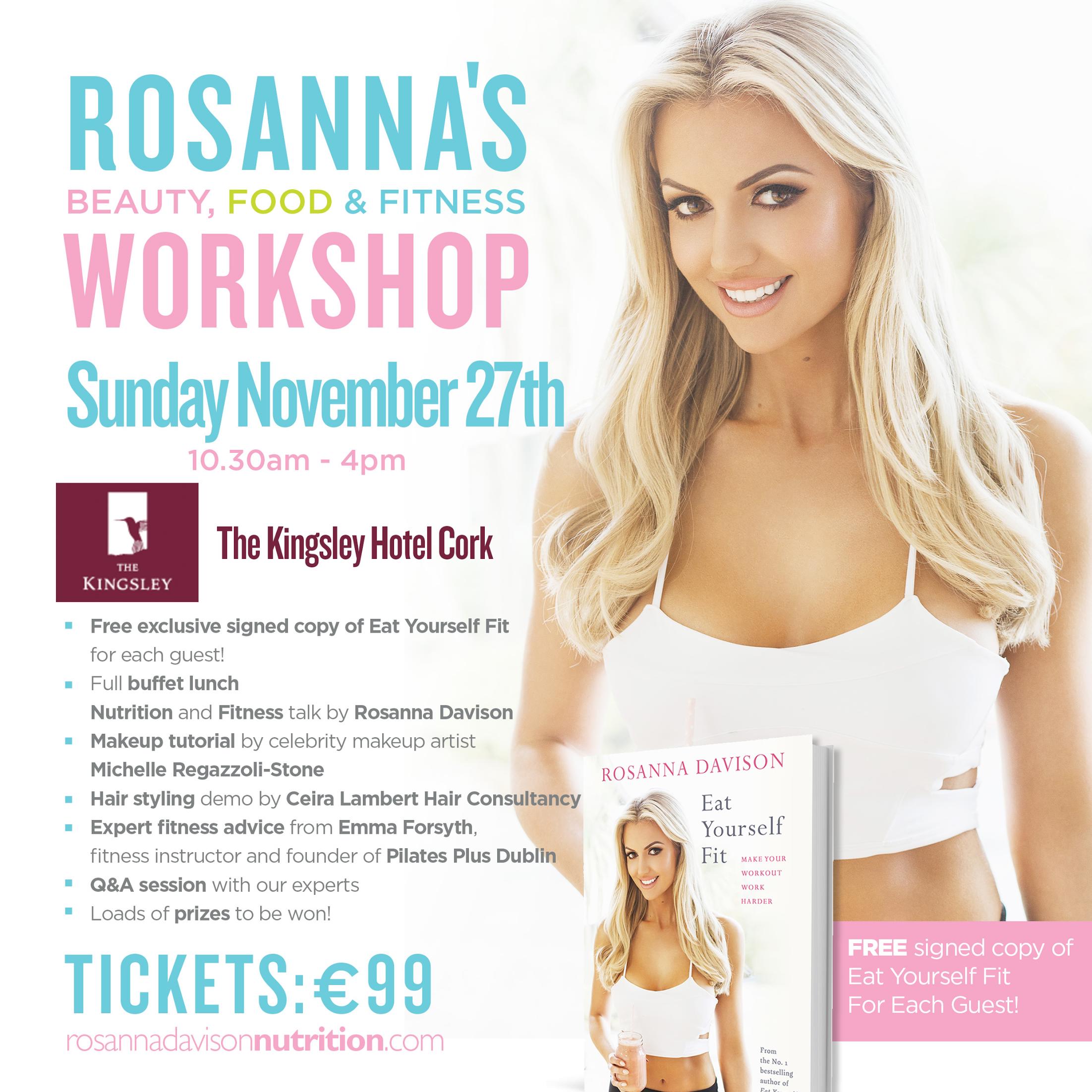 I look forward to meeting you there! 🙂