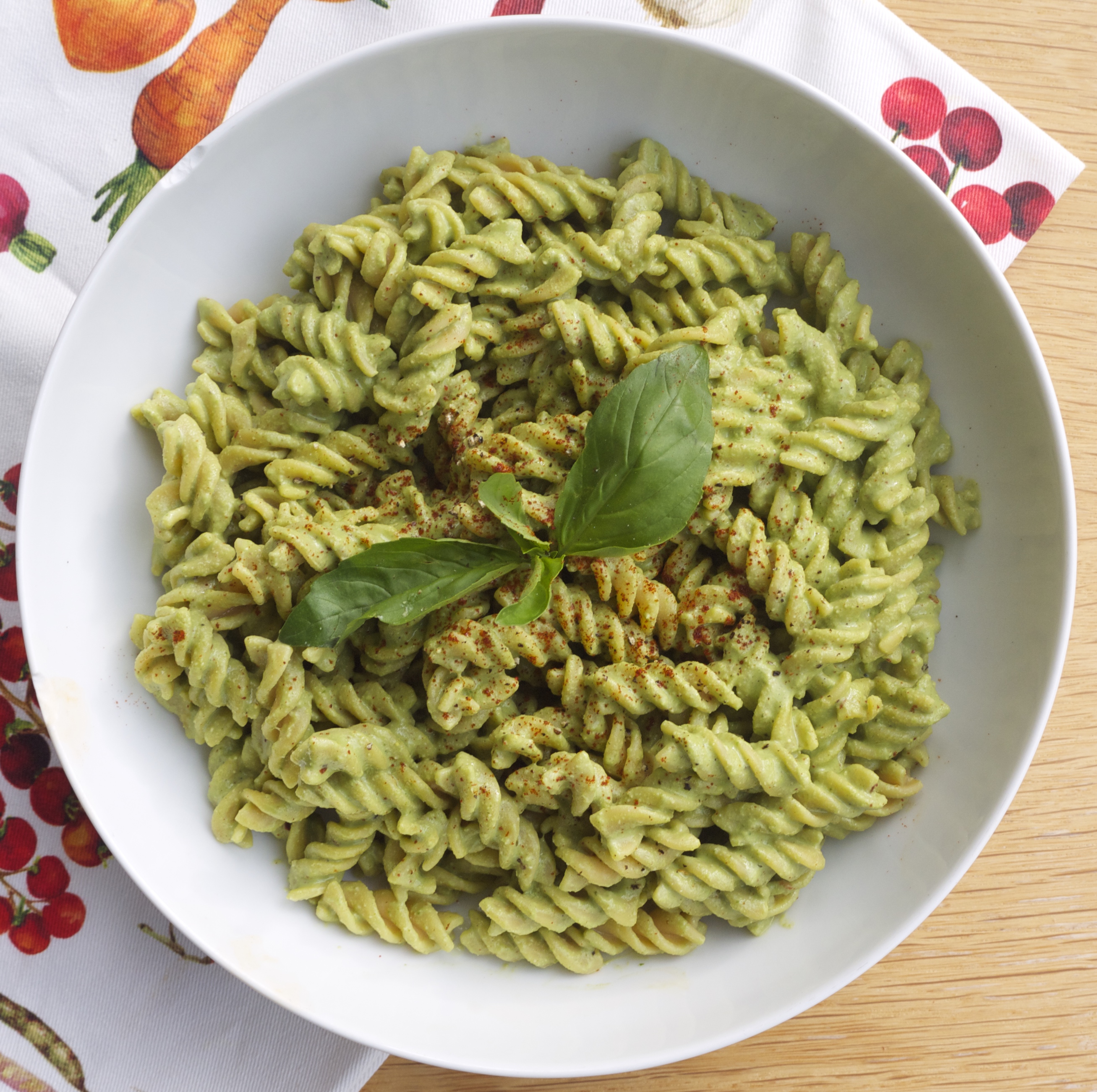 Healthy, warming, nourishing comfort food at its best!
Growing up, I loved a big bowl of pasta and easily ate it for dinner 2-3 times a week. It was only when I reached my mid-twenties, that I began to have more trouble digesting wheat foods and discovered that certain 'trigger' foods, including gluten, were behind my pesky, spotty breakouts.
So it's been quite a number of years since I've eaten a bowl of pasta. Of course, there are plenty of gluten-free brands available, but I can't help but being a little bit dubious about what goes into gluten-free foods as replacement. Gluten-free breads and pastas are super for anyone transitioning to a gluten-free diet, but as you'll see from my recipes here and in my book, I do like to choose naturally gluten-free foods and grains rather than rely on manufactured gluten-free options. Just my personal choice!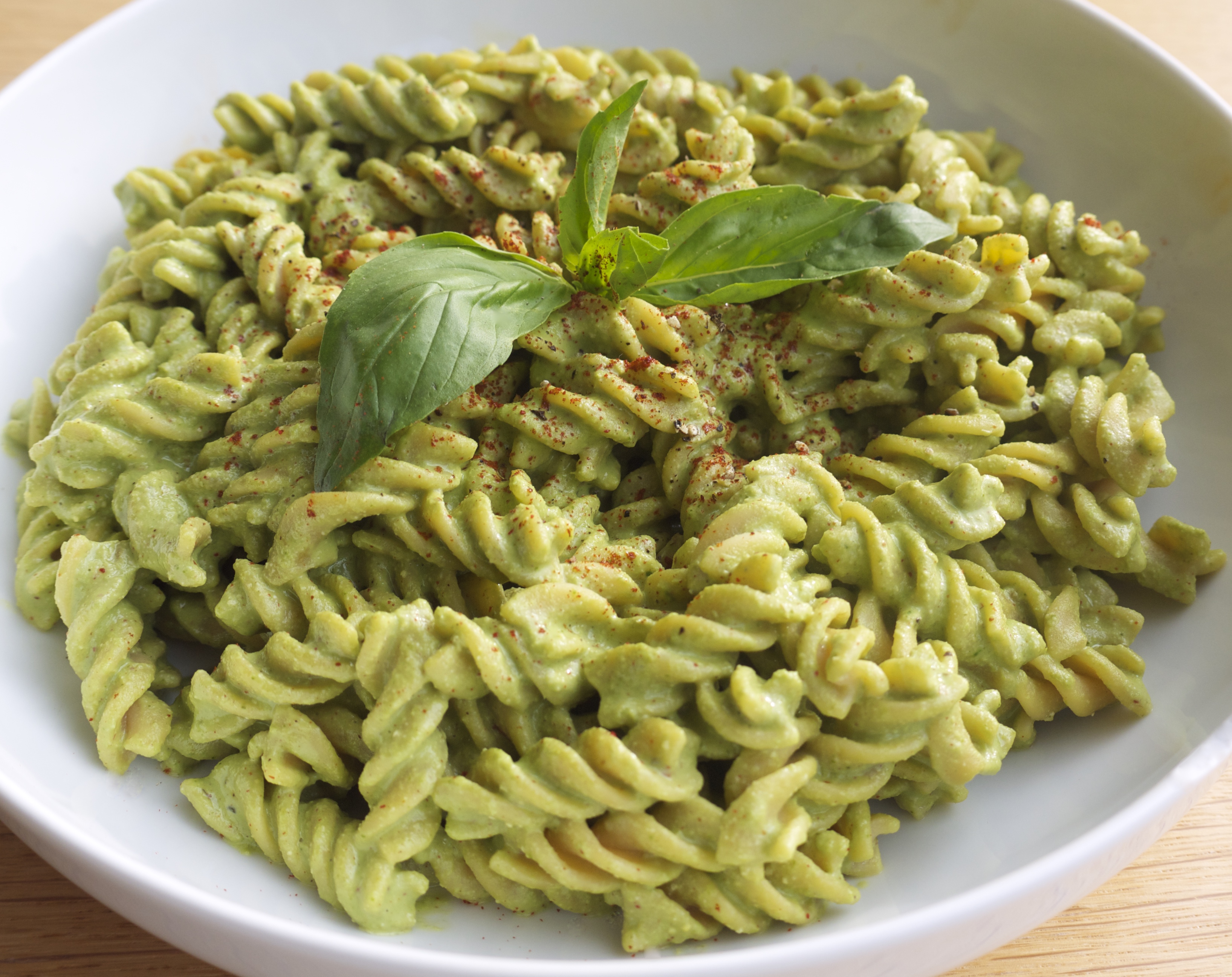 So I was rather excited when recently got my hands on this great brand of gluten-free and organic chickpea pasta, which is for sale in Nourish, Wicklow Street. It contains nothing more than chickpea flour and water, making it a brilliant protein-rich and lower-carb version of normal pasta.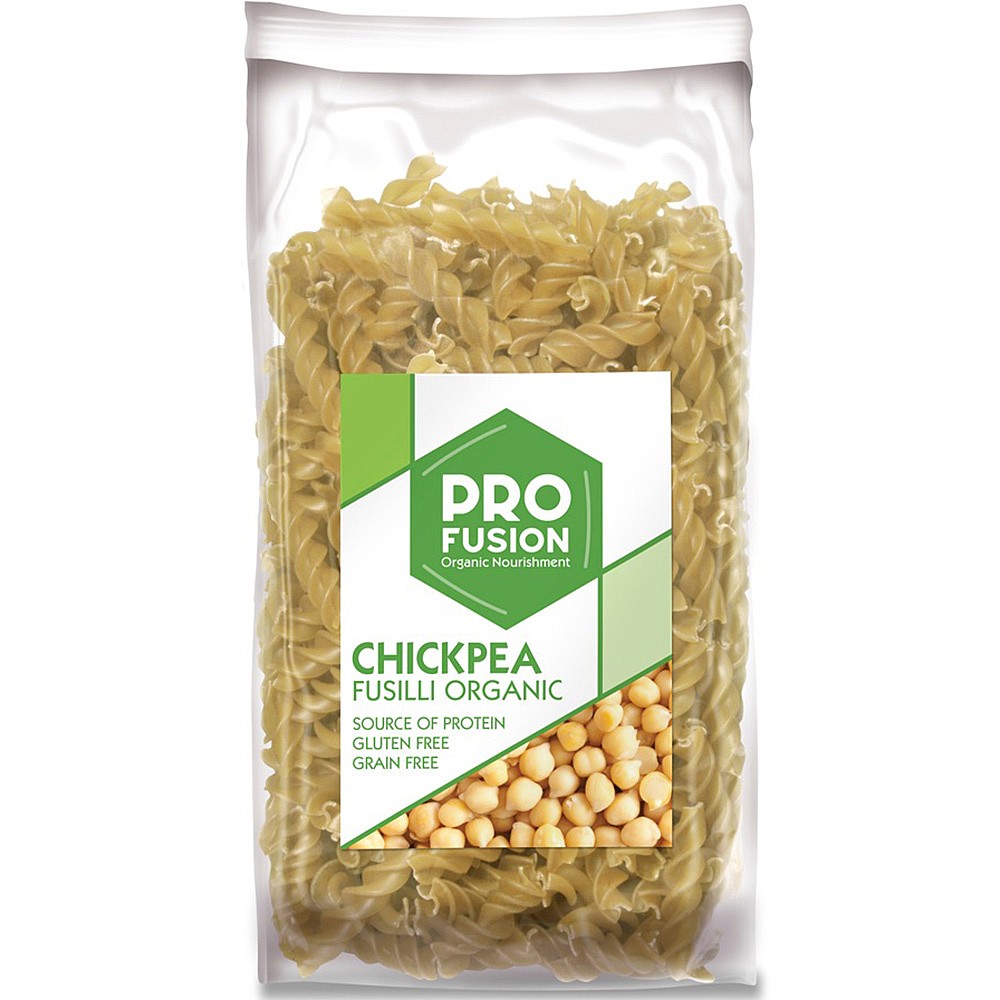 When I went to cook it, I was also happy to find out that it cooks quickly and has a great texture. No sogginess here! But it does cook more quickly than most regular types of pasta, in about 8-9 minutes, so do keep an eye on it.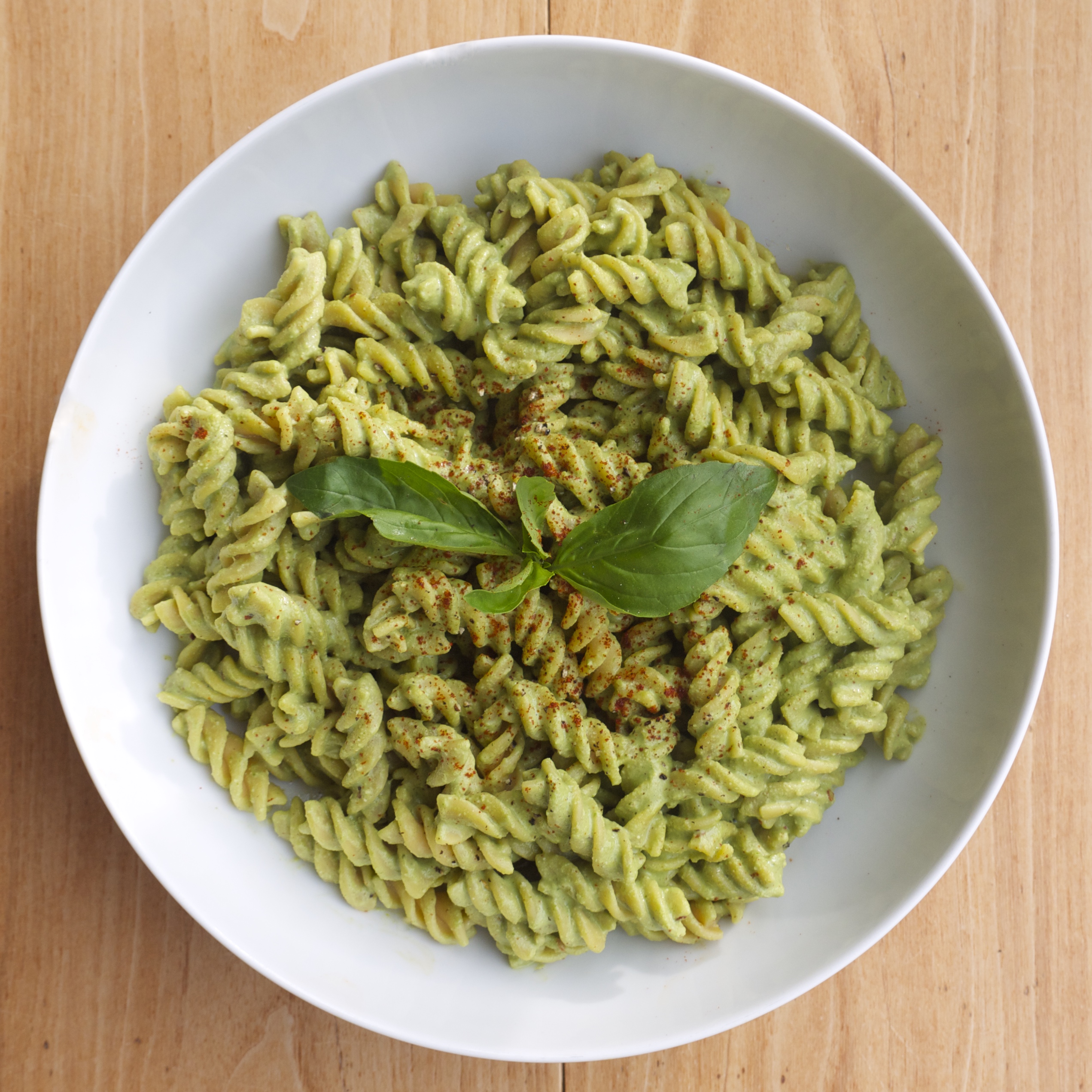 The pesto is a very quick and simple combination of fresh and fragrant basil, toasted pine nuts, garlic, lemon juice and nutritional yeast for that cheesy, nutty flavour that parmesan brings to regular pesto. But this version is free from dairy and oil, making it far less calorie-heavy than store-bought pestos, plus you get a healthy dose of fresh greens from the basil!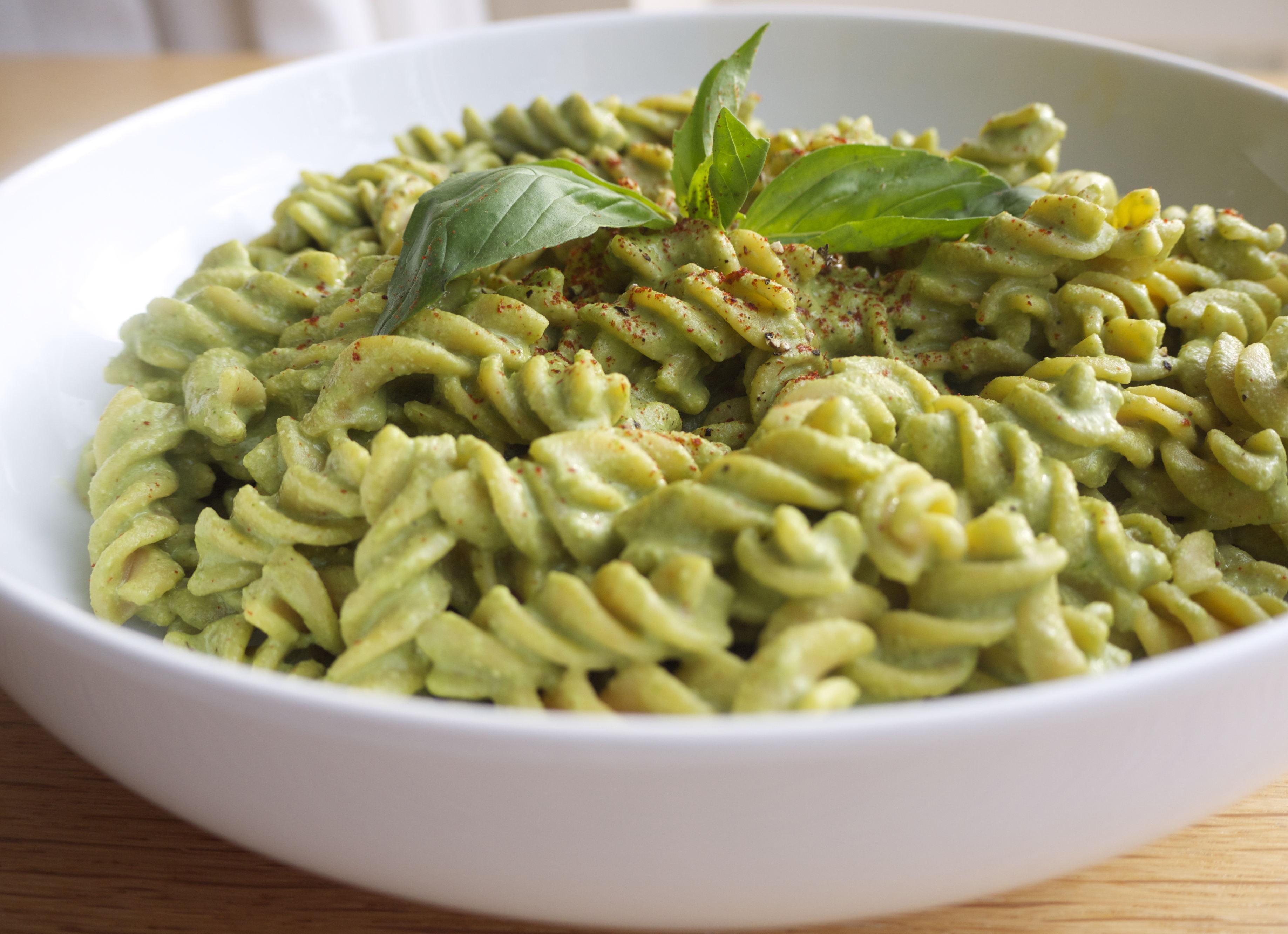 Pair this pasta dish with a big green salad on the side, and it's the perfect winter meal.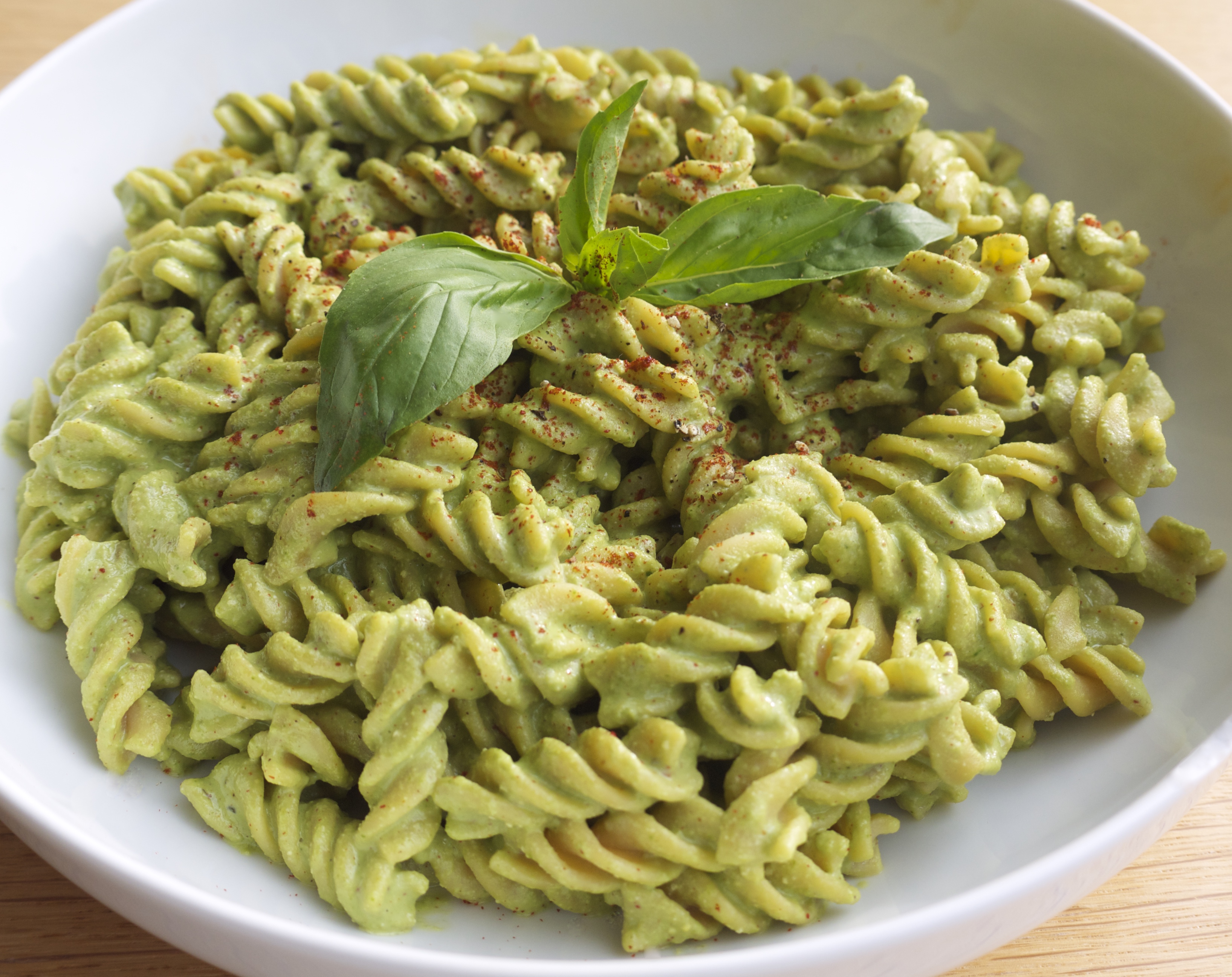 I would love to know if you get a chance to make this Chickpea Pasta with a Creamy Pine Nut and Basil Pesto! Simply tag #RosannaDavisonNutrition on Instagram or Twitter or come on over to my Facebook to say hello 🙂
Chickpea Pasta with a Creamy Pine Nut and Basil Pesto
2016-01-31 08:17:05
Serves 2
Healthy, warming comfort food! This chickpea pasta is lighter and easier to digest than regular pasta, while the simple oil-free pesto delivers plenty of flavour to the meal. Gluten-free and quick and easy to prepare.
Ingredients
110g dry pasta (1 heaped cup)
water, to cook
25g fresh basil leaves, rinsed
50g pine nuts, lightly toasted
Juice of half a fresh lemon
1 clove garlic, peeled
1 tsp smoked paprika
dash of tamari sauce
2 tbsp nutritional yeast
pinch of cayenne pepper (optional)
pinch of sea salt and ground black pepper, to taste
dash of unsweetened almond milk, to blend
Instructions
Place the dry pasta into a small/medium saucepan over a medium heat, and cover with roughly double its volume of water.
Bring it to the boil for 2-3 minutes, then bring down the heat, partly cover the saucepan with a lid and allow the pasta to simmer for another 6-8 minutes, until cooked through.
Remove the saucepan from the heat and drain the water out of the pasta, and leave it back in the saucepan, covered, to retain the heat.
To make the pesto, place the toasted pine nuts, lemon juice, garlic, smoked paprika, tamari, nutritional yeast, cayenne pepper and seasoning in a blender or food processor, and add a dash of almond milk to help it blend. Blend until a smooth sauce forms, or leave in a few chunks for texture. Stop to scrape down the sides if necessary.
Pour the pesto into the saucepan of paste and stir it around well, ensuring it's all well covered.
Serve the paste with a sprinkle of black pepper and a pinch of smoked paprika.
Notes
Any leftovers can be stored in an airtight container in the fridge for up to 3 days.
For a nut-free version, use toasted sunflower seeds in place of the pine nuts and a dash of rice milk to blend.
Rosanna Davison Nutrition https://www.rosannadavisonnutrition.com/