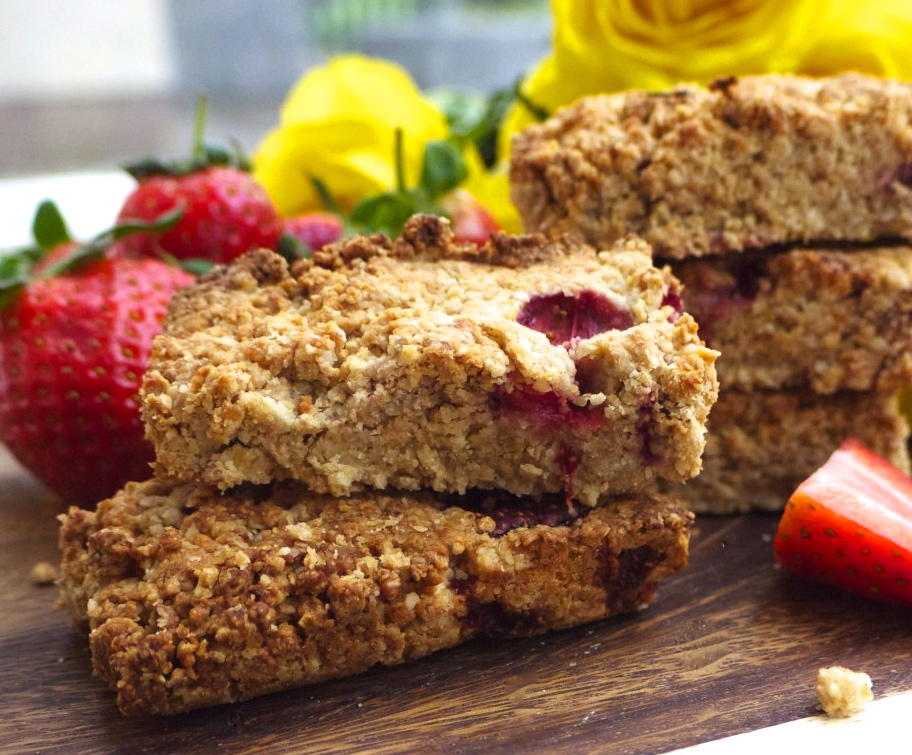 Afternoon everyone!
Shortbread used to be one of my favourite treats to bake when I was younger. I loved that just a few ingredients could produce such a sweet, crumbly, homely biscuit.
So recently I began thinking about how I could come up with a similar texture but using much healthier ingredients than the traditional white flour, sugar and butter used to make shortbread. I figured that ground almonds could work well, thanks to their dense texture.
And it turned out to be delicious!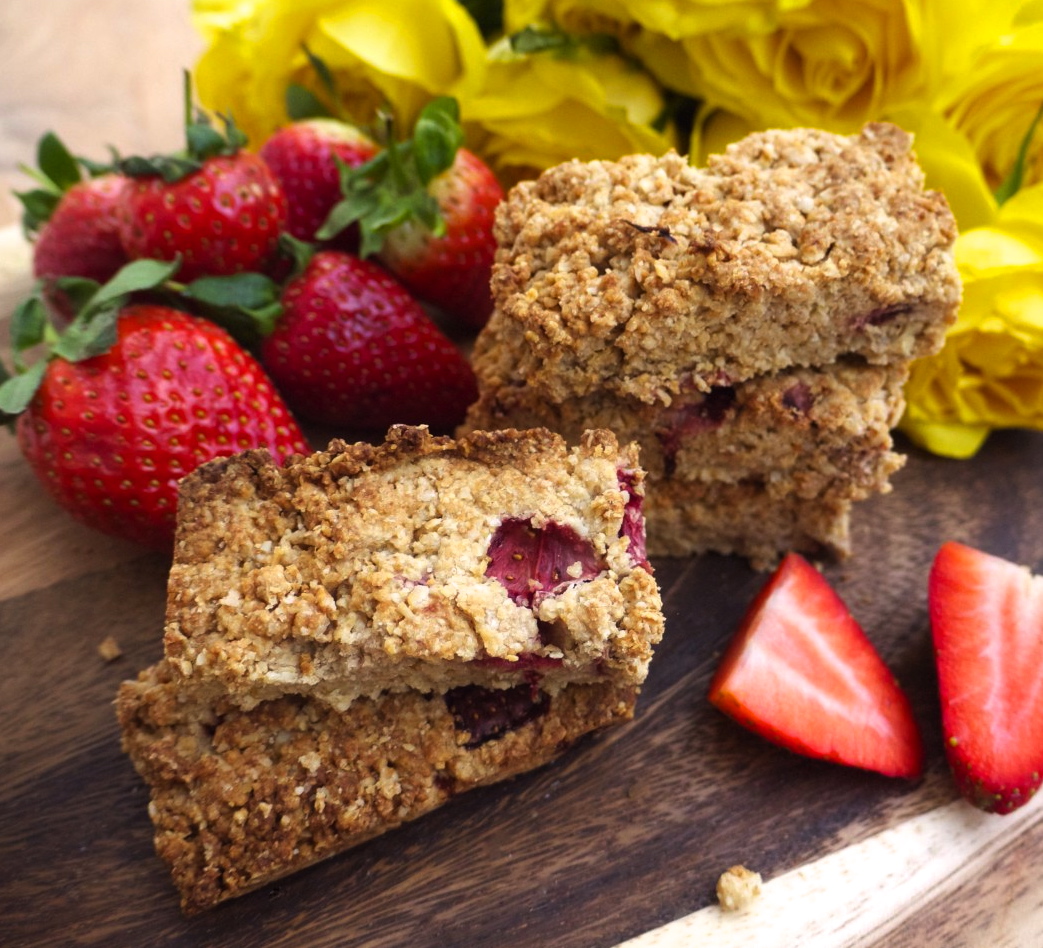 To be perfectly honest, it did take a couple of attempts to get this texture right, as it was too crumbly the first time I tried. It's still quite a delicate biscuit, but I love that it looks rustic and home-baked.
The strawberries made a tasty addition to it, but raspberries or blueberries would work well too I'm sure.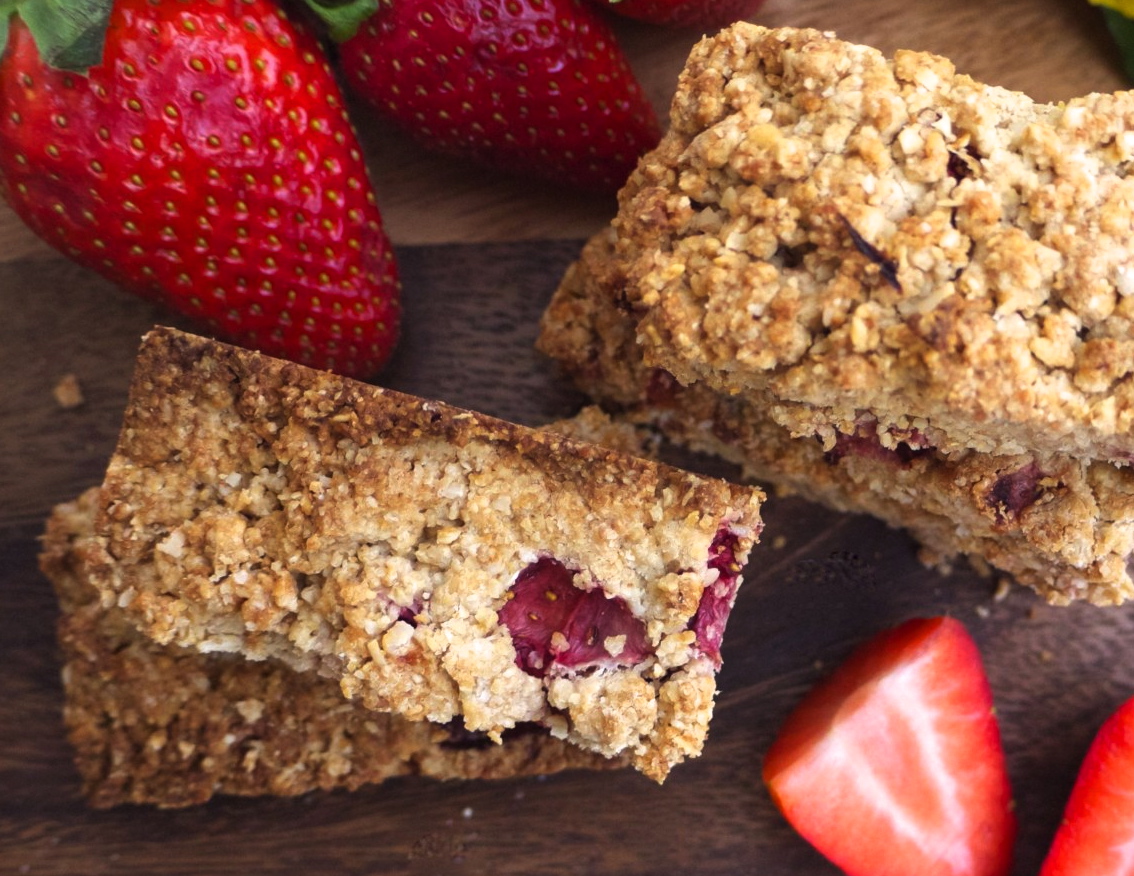 Honey could be used in place of the maple syrup, but do use a liquid sweetener as it helps to bind the mixture together. I didn't have maple syrup at home the first time I tried this and thought coconut sugar would work, but it didn't hold the shortbread together properly. It did make a delicious granola-type snack though!
I used certified gluten-free oats for the recipe… and along with the ground almonds add a healthy dose of fats, fibre and protein.
Happy baking!
I would love to know if you get a chance to make this shortbread! Simply tag #RosannaDavisonNutrition on Instagram or Twitter or come on over to my Facebook to say hello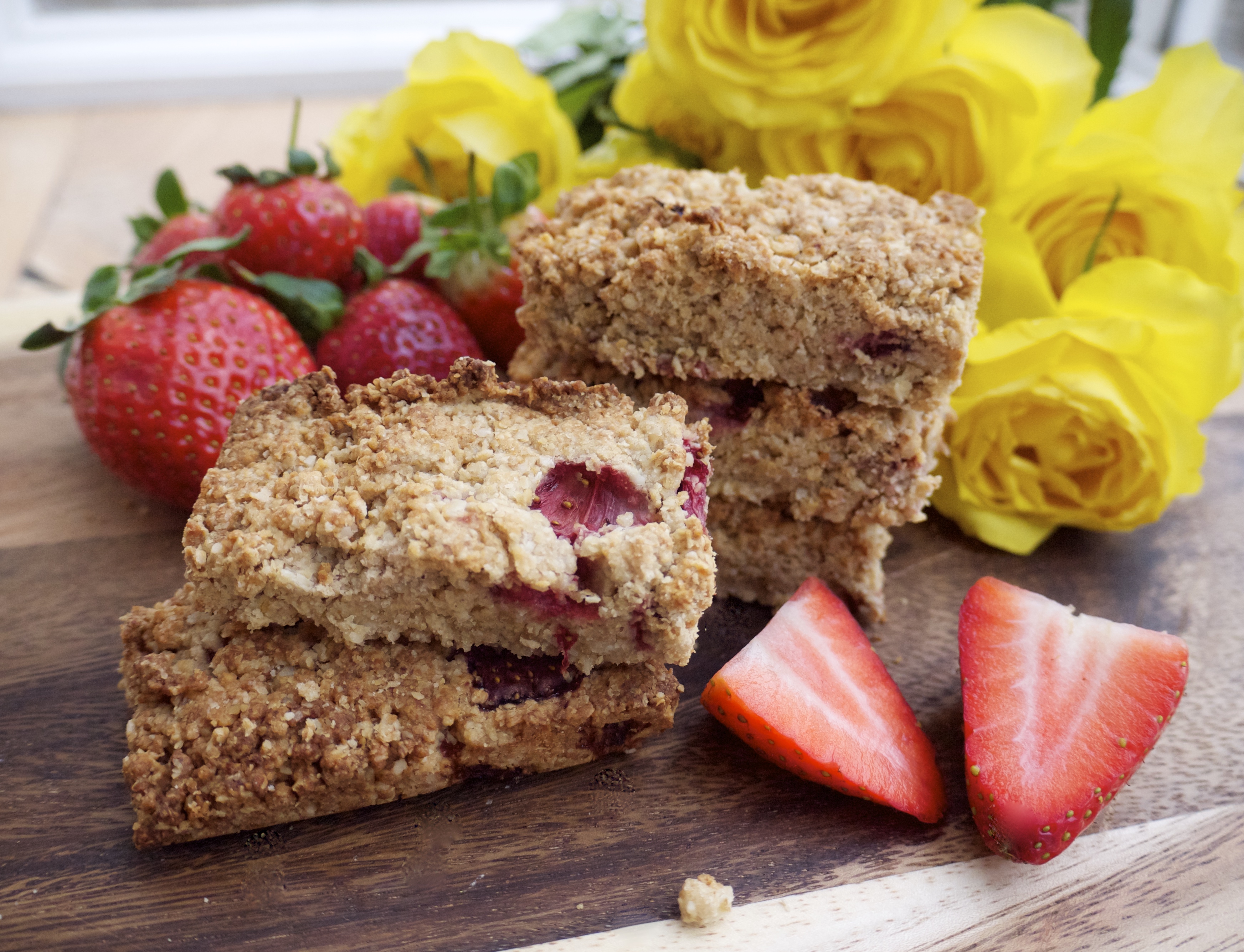 Strawberry Shortbread
2015-04-02 18:16:06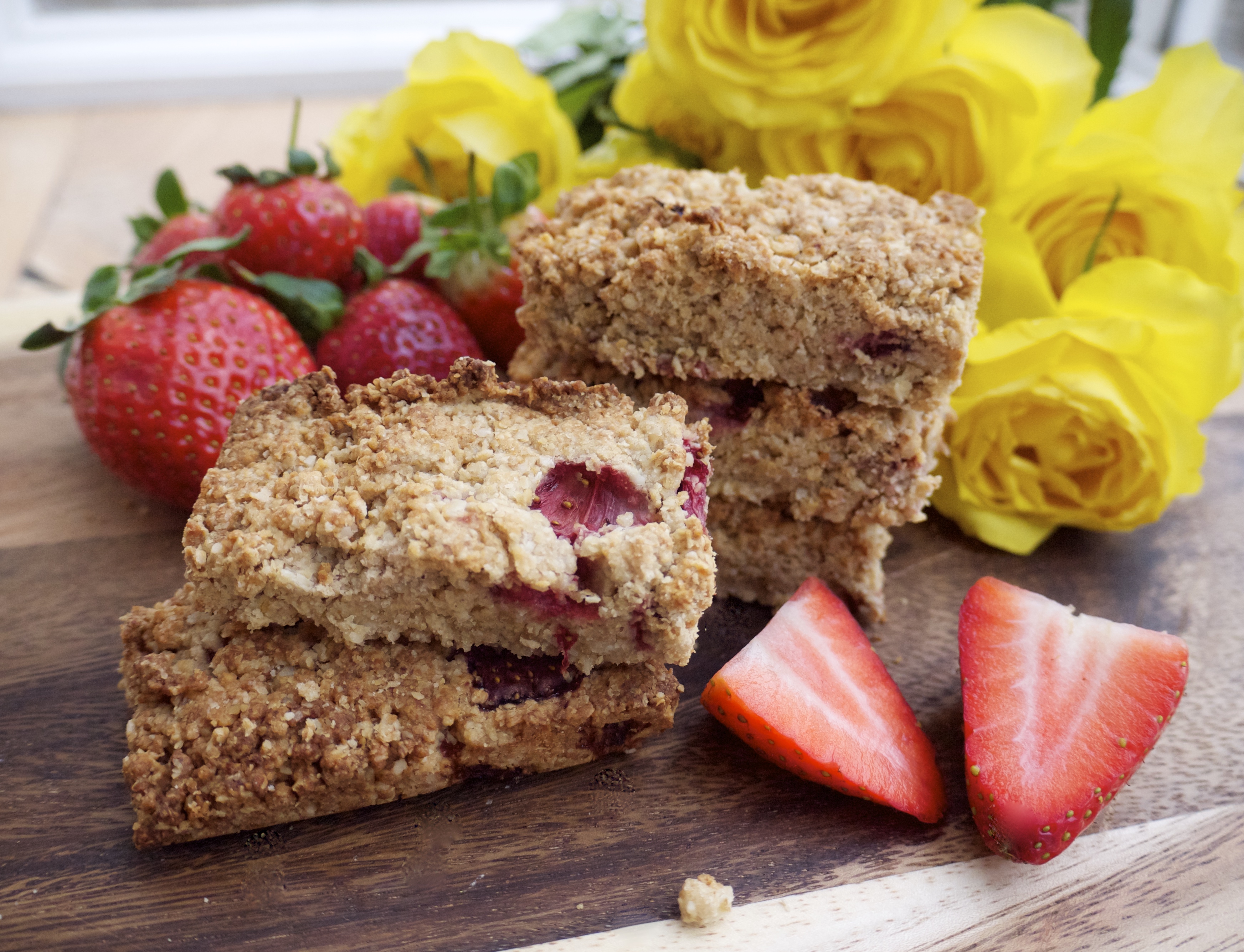 Sweet, crumbly, vegan and free from dairy, gluten and refined sugar, I'm totally in love with this shortbread!
Ingredients
170g (2 cups) gluten-free rolled oats
60g (1/2 cup) plus 2 tbsp ground almonds
110g (1/2 cup) of melted virgin coconut oil
125ml (1/2 cup) pure maple syrup
2 tsp pure vanilla extract
2 medium-large strawberries, chopped into small pieces
Instructions
Preheat the oven to 190C and lightly grease a 16cm x 22cm x 5cm baking tin with coconut oil or line with greaseproof paper.
Place the oats in a blender or food processor and blend until a fine flour forms.
Place the flour in a large mixing bowl with the ground almonds, melted coconut oil, maple syrup and vanilla and stir well until a thick dough forms.
Add in the chopped strawberries and ensure they're evenly distributed.
Transfer the mixture to the baking tray and press down firmly, making sure it's smooth and even.
Bake in the oven at 190C for about 20 minutes, until the shortbread begins to turn golden-brown and crisp at the edges.
Remove from the oven and allow to cool on a wire cooling rack for 10 minutes before cutting into bars or squares.
Notes
The strawberry shortbread is best eaten on day or baking, but leftovers can be stored in an airtight container in the fridge for 2-3 days.
Rosanna Davison Nutrition https://www.rosannadavisonnutrition.com/