Can you believe it's Friday again? I'm so excited about Halloween, and have my costume all ready for a fancy dress party on Saturday night!
I'm also delighted that the weekend is here, as it's been another crazy week. I'm just home from a photo shoot in Wexford for a spread for Hello! Magazine. I worked with a fantastic team, and can't wait for you to see the pictures in the next few weeks!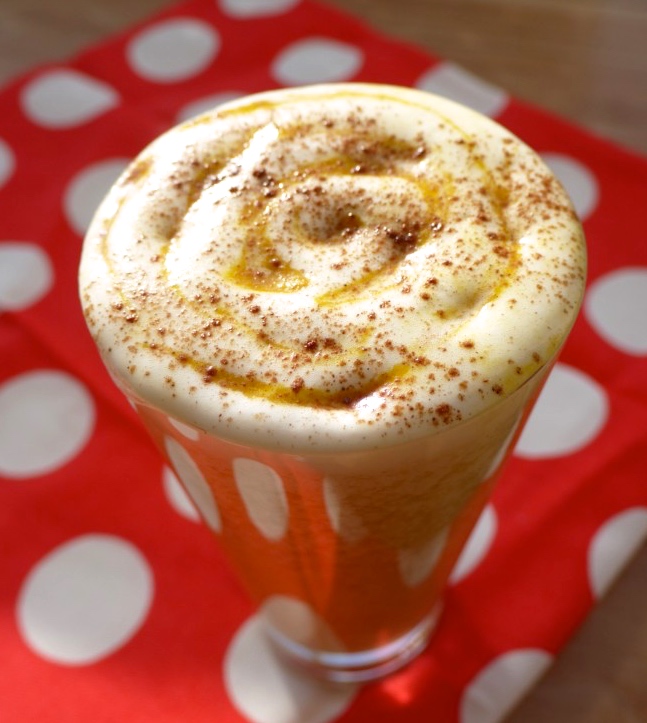 This week's SoSueMe recipe is for a healthy spiced pumpkin swirl latte.
Pumpkin season is truly here, and I've been really enjoying making pumpkin soup to fight off the autumn chill…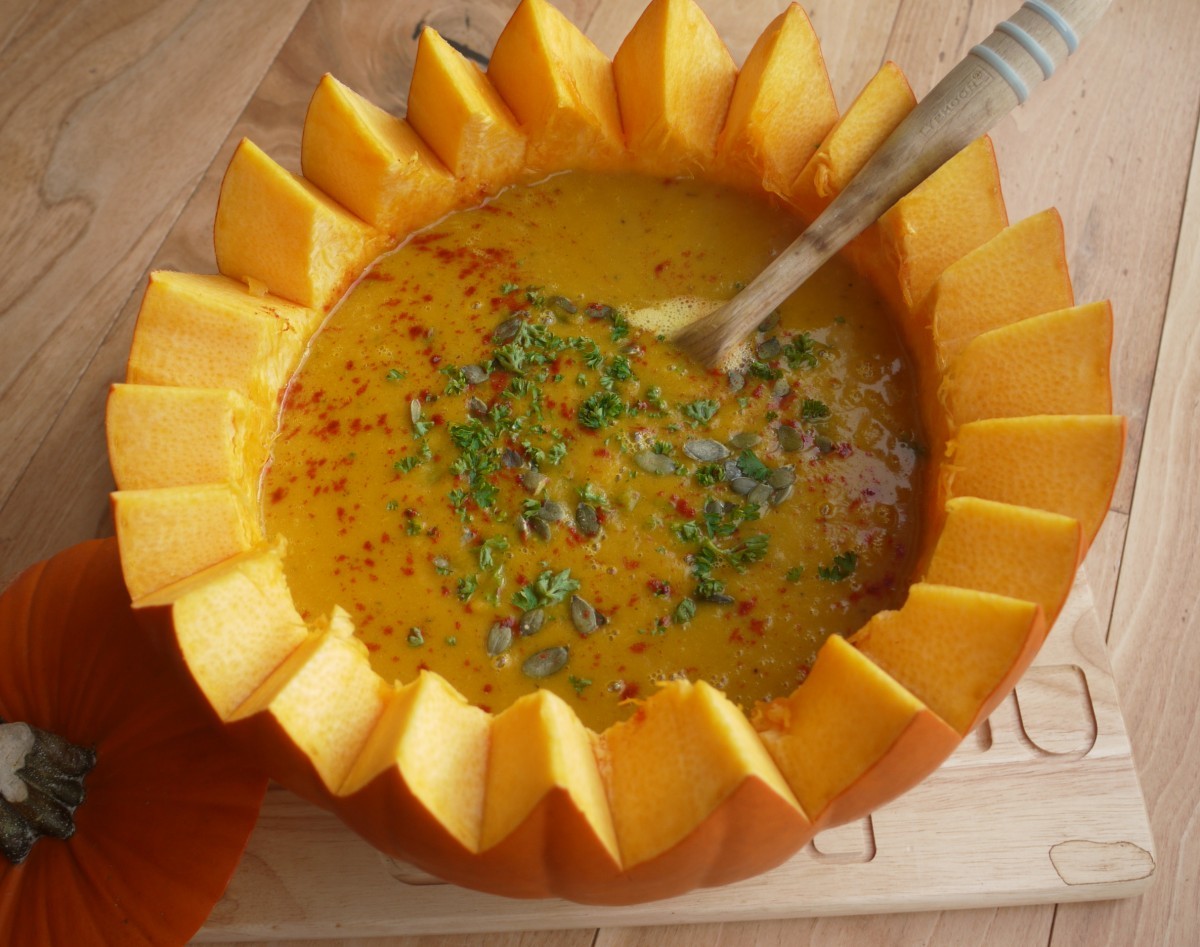 But this week, I decided to make my very own home-made healthy version of a spiced pumpkin swirl latter using real pumpkin, unsweetened almond milk, warming spices and zero refined sugar. It was delicious!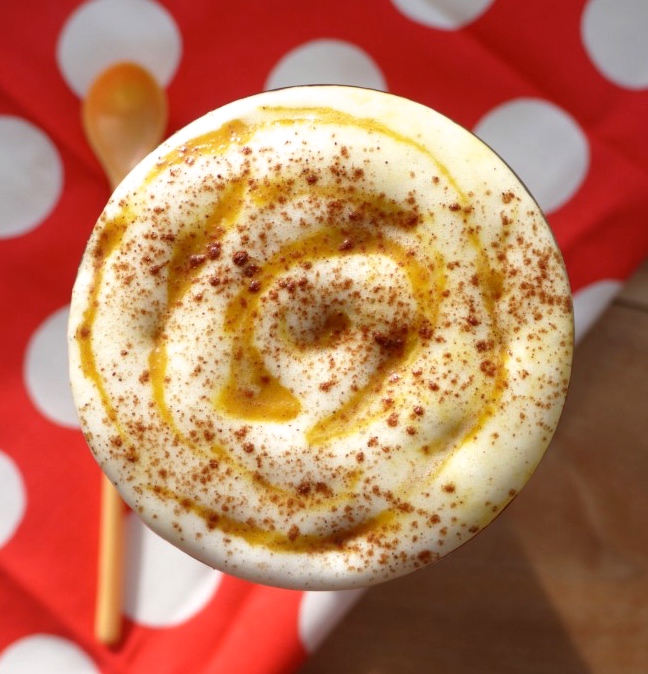 Pumpkin has so many health benefits, and along with veggies like sweet potato and butternut squash, is a brilliant food to fill up on over the winter months, to avoid gaining that dreaded 'hibernation weight'. It's naturally low fat and full of fibre to help keep you feeling full for longer, stabilise blood sugar levels and support a healthy digestive system.
Fibre is so essential if you're trying to maintain your weight or even lose a few pounds, and it's found abundantly in many plant-based foods.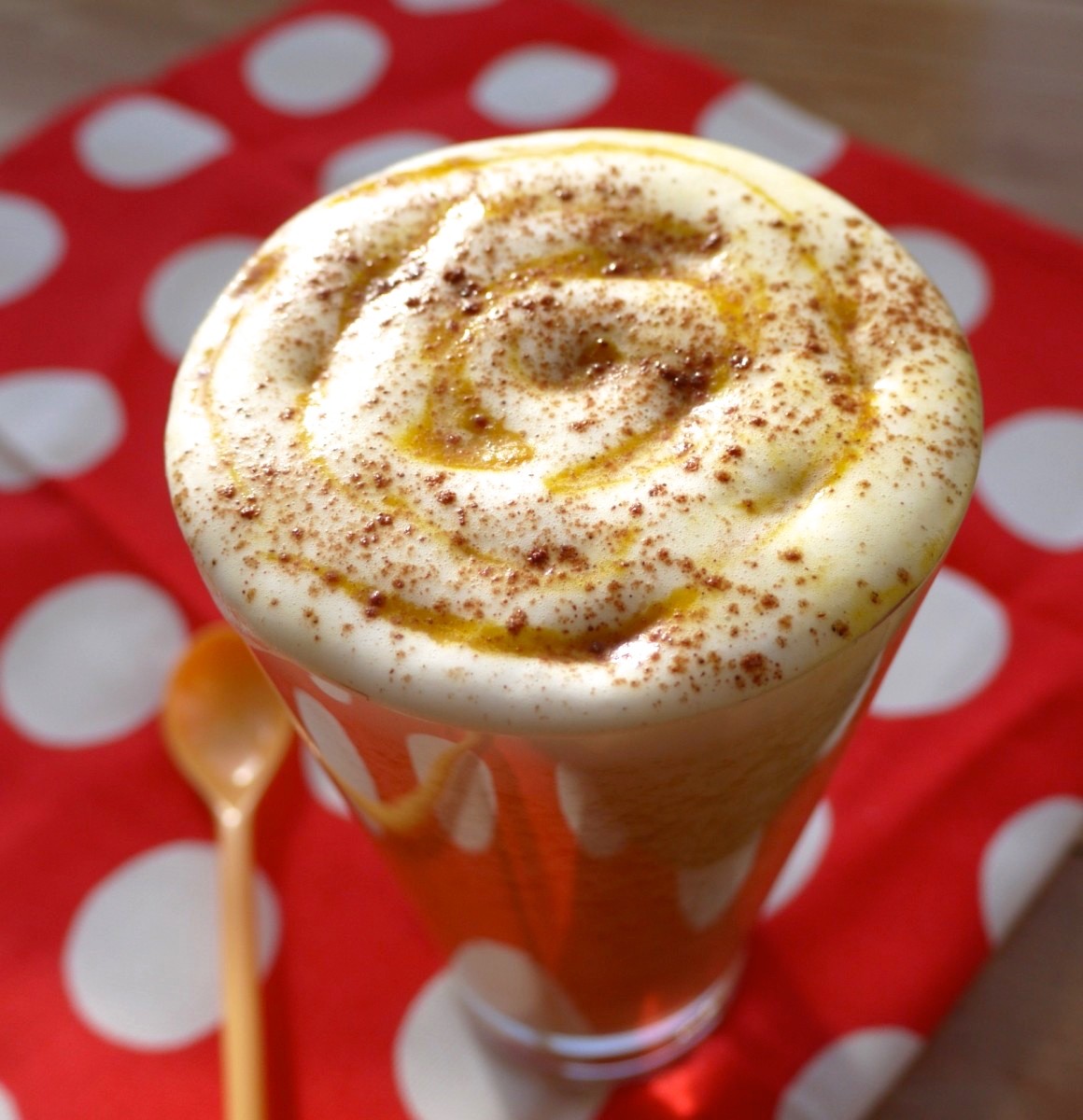 Pumpkin is also a great choice to help brighten your skin, as its high levels of beta-carotene are excellent for boosting your complexion if it's looking a little dull and grey over winter.
Pumpkin and its seeds are also a good source of zinc, which is an important mineral for helping to reduce acne and support your immune system. Hurrah!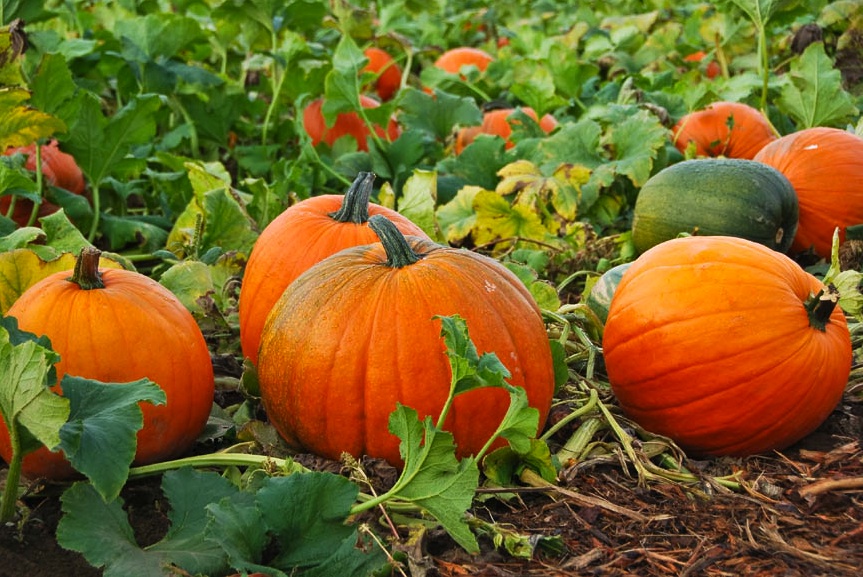 I would love to know if you get a chance to make this recipe for spiced pumpkin swirl latte! Simply tag #RosannaDavisonNutrition on Instagram or Twitter or come on over to my Facebook to say hello 🙂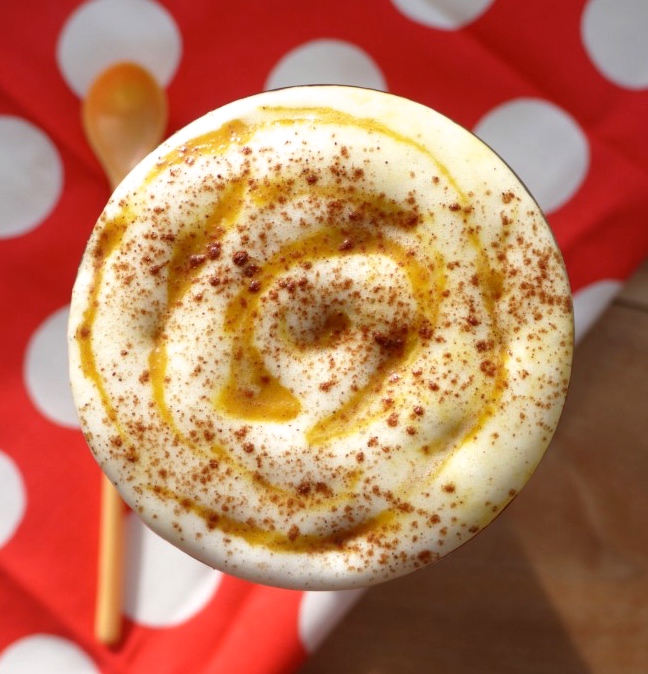 Spiced Pumpkin Swirl Latte
2015-10-30 08:27:14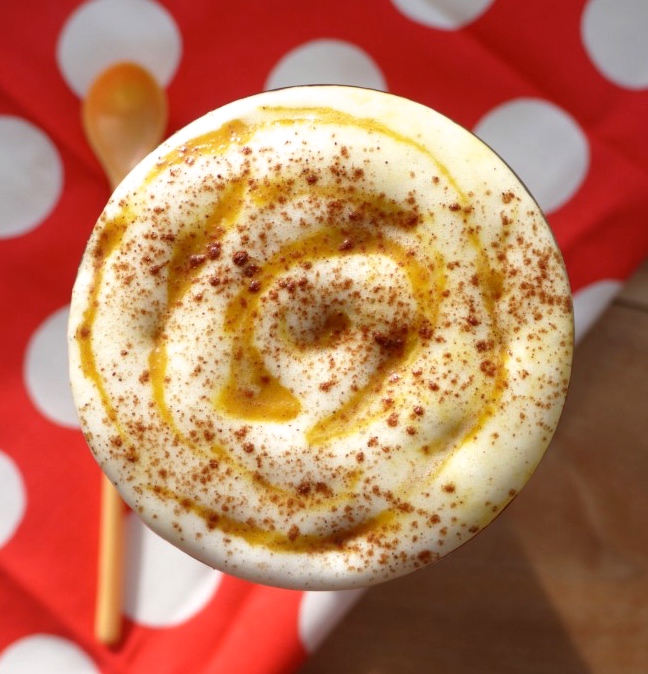 Serves 1
A healthier but delicious version of the autumnal favourite, free from refined sugar and dairy, and made with real pumpkin puree and warming spices.
Ingredients
The fresh pulp of a pumpkin (minus the seeds)
1 tsp pure vanilla extract
1 tsp cinnamon
1/2 tsp of ground nutmeg
4-5 drops of liquid stevia or 1-2 tsp of maple syrup or honey
250ml (1 cup) unsweetened almond milk
125ml (1/2 cup) low-fat coconut milk
Instructions
Cut the top off the pumpkin, scoop out the inside and put it all into a bowl.
This part can be a little tedious but it's worth it. Separate the pumpkin seeds from the pulp. (I rinsed them and kept them to toast in the oven later on).
Place the pulp in a blender. Add the vanilla essence, Stevia, nutmeg, cinnamon and coconut milk.
Blend all ingredients together.
Heat the almond milk and froth it up.
Pour the pumpkin puree into the bottom of a latte glass, add the almond milk and then pour a little puree on top to make a swirl with the end of a spoon. Sprinkle on a little extra cinnamon.
Useful gadgets
A blender or soup hand-blender
A home milk-frothing device. I use and love my Bialetti frother. (Don't worry if you don't have a frother, it still tastes good without the foam!)
Rosanna Davison Nutrition https://www.rosannadavisonnutrition.com/