Hope you all had a lovely weekend! Mine was pretty relaxing and mostly spent with family and friends. On Saturday night, I had a great chat with Miriam O'Callaghan on her RTE One show, Saturday Night With Miriam. We spoke about everything from my new book to my wedding, my Playboy shoot and babies!! Miriam is lovely so I really enjoyed it, and of course the whole interview felt like it was over in a flash.
I had a quick chat backstage in the green room before it with my fellow guests Johnny Logan, Phil Coulter and comedian Jack Whitehall. All charming guys! It was the final show of the series, so there was a great atmosphere and the audience were in good form too. I'll pop up a post later today with my outfit, hair and makeup details, for those asking 😉
But this post is all about PIZZA! I actually don't think I've met anybody that doesn't like pizza. I used to love going down to our local pizzeria as a child and gorging on big slices, dripping with cheese!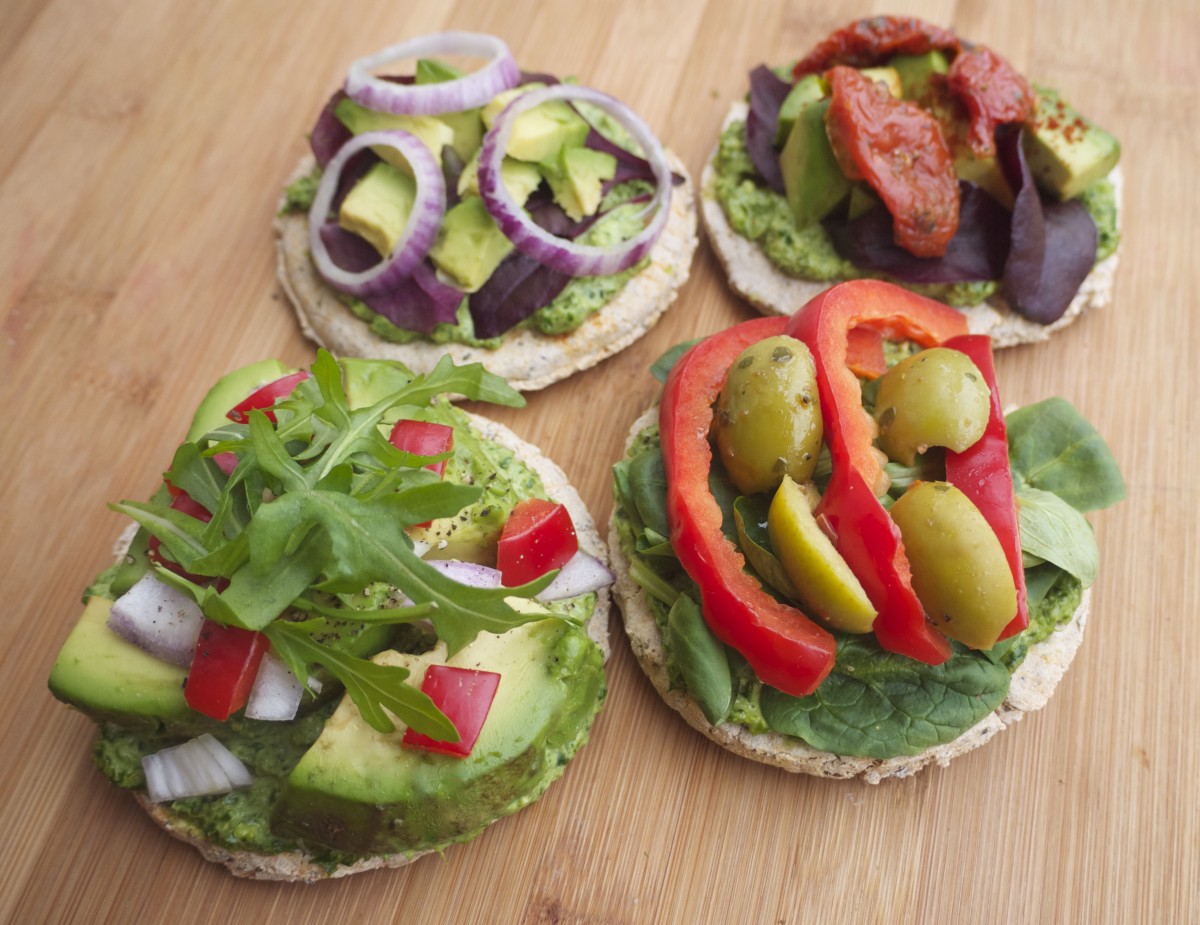 Nowadays, I still eat pizza, but I've designed my own version that's a bit more healthy than the traditional gluten and dairy-filled pizza, which so many people have to avoid now due to various intolerances.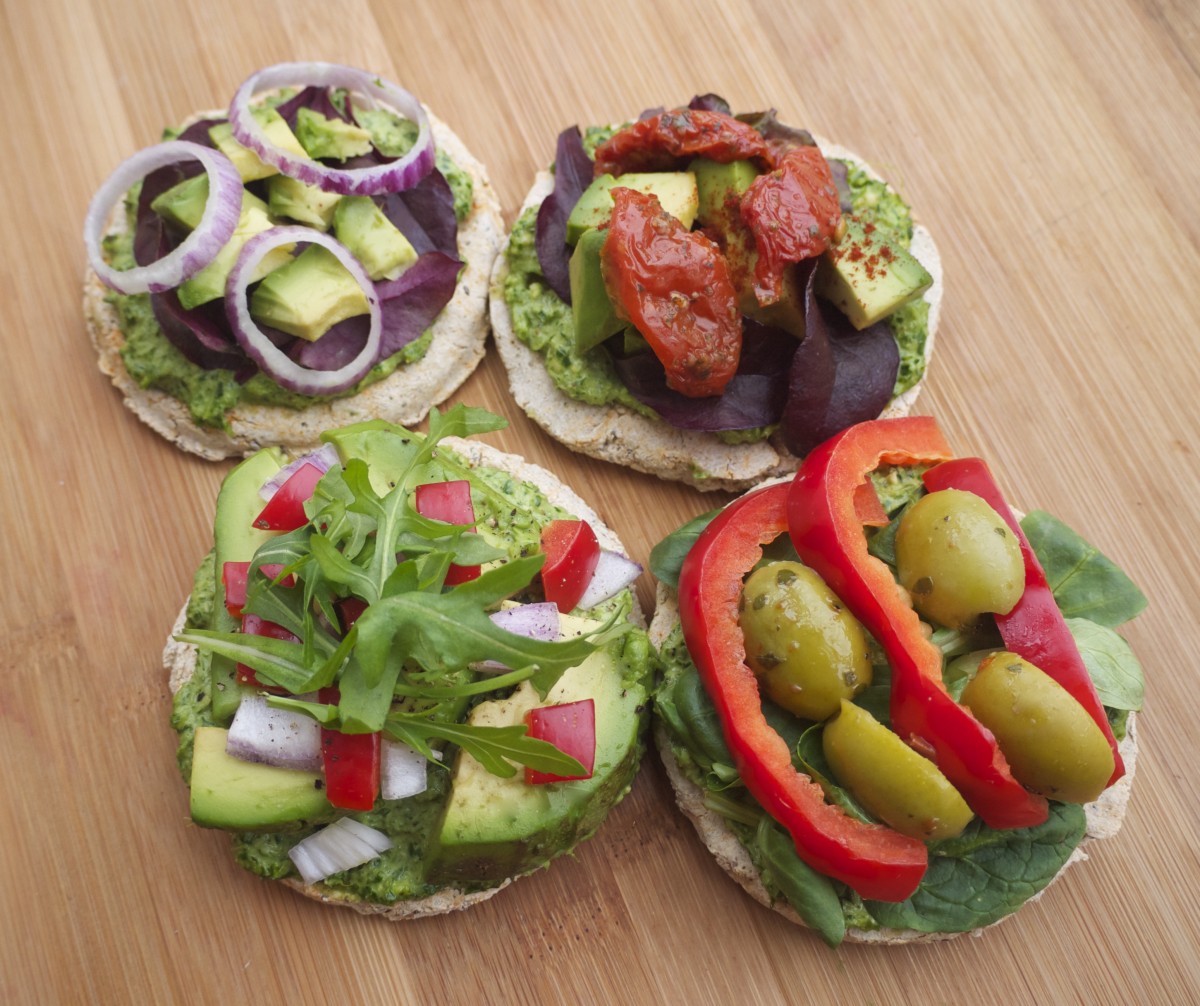 I made these mini pesto pizzas over the weekend, inspired by my Roast Aubergine and Basil Pizza. I just really fancied something on Friday that would hit the spot but not make me feel really bloated and heavy for the weekend. These mini pizzas did the job perfectly!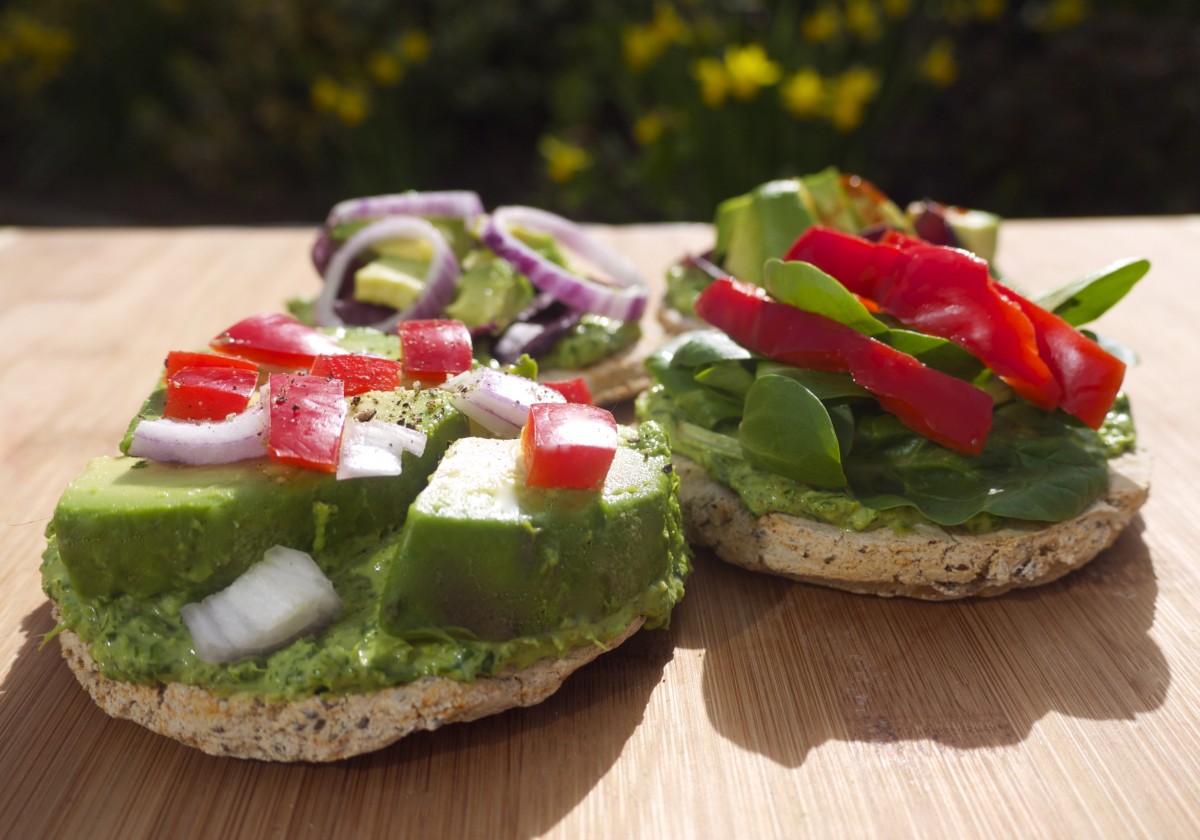 The base is buckwheat flour flavoured with spices and seasoning. Buckwheat is actually a seed and naturally gluten-free. I find it light and easy to digest, and I use it a lot for pancakes too. It makes a really handy base for homemade pizzas, and you can add whatever flavour you like! Here, I used oregano, coriander and smoked paprika. Fan of garlic? Pop in some minced garlic too!
You can be just as imaginative with the toppings too. I had some kale in the fridge, so thought that a kale pesto would be a great way to add some extra greens to the meal. It's also a brilliant way to eat kale, which some people can find a little tough and waxy. I made the pesto oil-free to cut out a lot of calories, and used tahini (sesame seed paste) instead. I'm not a huge believer in calorie counting, but as a tablespoon of oil has about 120 calories, I try to avoid using it. I think it's a better idea to get healthy fats from whole sources instead, such as olives, nuts and seeds.
As for topping, use your imagination! I raided the fridge and used red onion, olives, avocado, rocket and sun-dried tomatoes. The avo was my fave though… avocado was my first solid food as a baby and I've had a soft spot for it ever since!! 🙂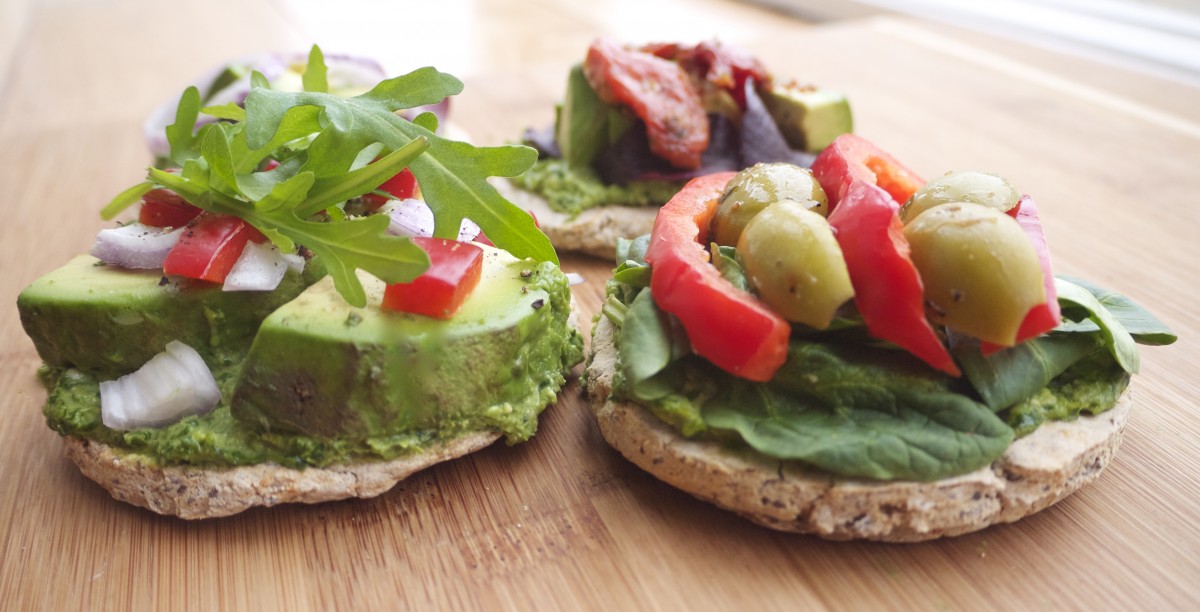 Let me know if you give this mini pizza recipe a go and I love to see all your creations on social media! Simply tag #RosannaDavisonNutrition on Instagram or Twitter or come on over to my Facebook to say hello 🙂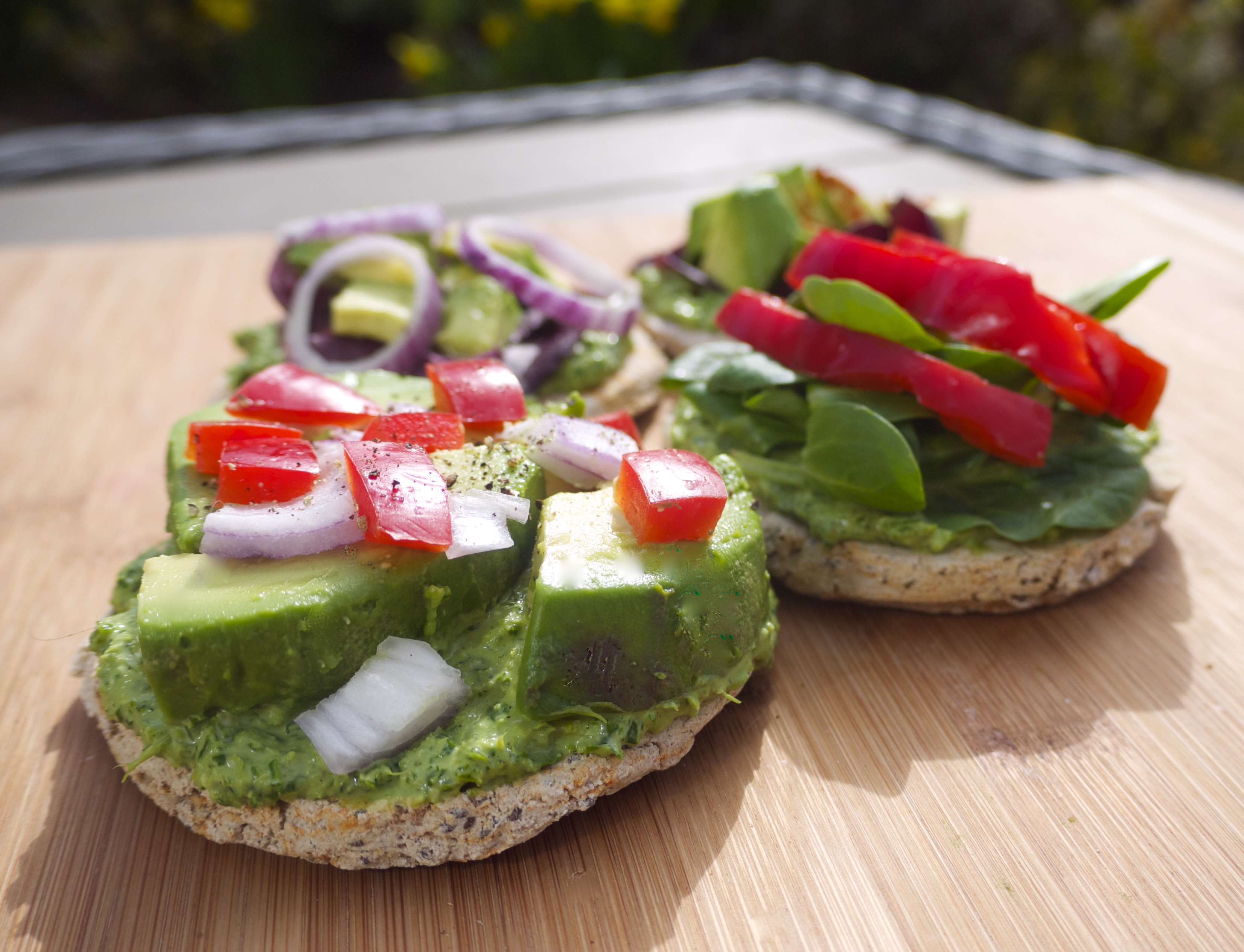 Mini Pesto Pizzas
2015-03-25 19:01:40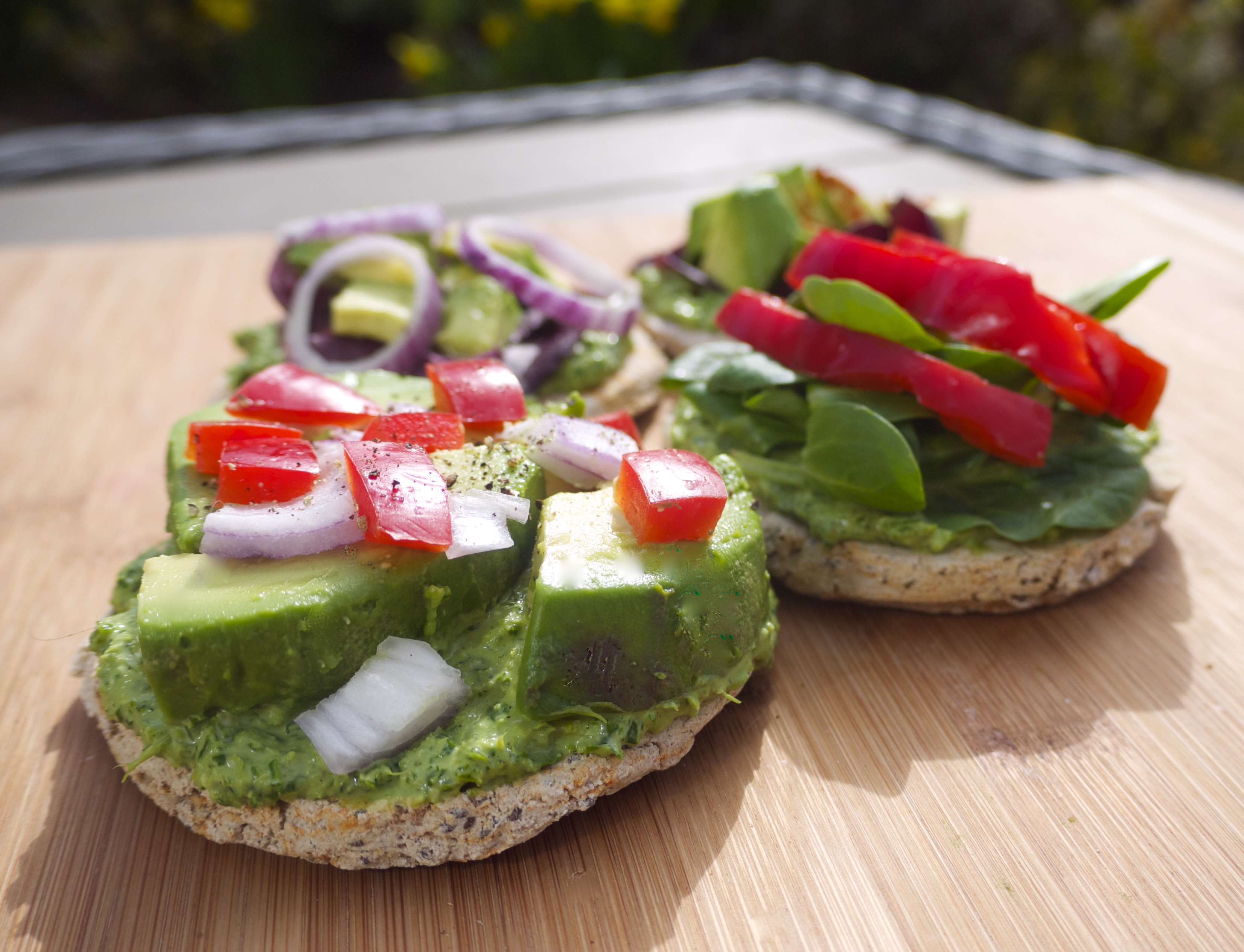 Miniature gluten-free pizzas, topped abundantly with an oil-free kale pesto and fresh veggies. A simple, healthy and delicious meal!
For the Buckwheat Pizza Bases
120g (1 cup) buckwheat flour
120ml (1/2 cup) cold water
2 tbsp chia seeds
1 tsp coriander seeds
1 tsp dried oregano
1/2 tsp smoked paprika
Pinch Himalayan pink rock salt and ground black pepper
For the oil-free Kale Pesto
1 handful fresh basil leaves, tough stalks removed
16g (1 cup) fresh kale, tough stalks removed
1 tbsp lemon juice
1 clove of garlic
2 heaped tbsp nutritional yeast
1 tbsp tahini
2 tbsp pine nuts, raw or lightly toasted
80ml unsweetened almond milk
Pinch Himalayan pink rock salt and ground black pepper, to taste
Pinch of cayenne pepper
Toppings
Sliced avocado, red pepper, spinach, rocket, red onion, olives, sun-dried tomato.
For the Pizza Bases
Preheat the oven to 190C and prepare a baking tray with greaseproof paper or lightly grease with coconut oil.
In a large mixing bowl, sift in the flour and add the spices and seasoning. Mix well.
Slowly add in the water, mixing until the pizza dough forms in a large ball.
Transfer the dough to a flat surface and use a rolling pin to roll it out to your desired thickness. (I like it a bit thicker but others prefer it thin and crispy!)
To cut out the pizza shapes, use a small bowl, a large mug or a jar lid if you don't have a suitably sized cookie cutter. Place the shape lightly on top of the dough and carefully cut around it with a sharp knife.
Place the pizza bases on the baking tray and bake at 190C for about 25 minutes, until they are firm to touch.
Remove the bases from the oven and leave aside to cool for 10 minutes.
Spread them with kale pesto and top with your toppings of choice.
For the Kale Pesto
Place all ingredients in a blender or food processor and blend until the pesto forms, leaving a little bit of texture. Use more almond milk to blend if necessary.
Notes
The pizzas are best eaten on day of baking, but keep in an airtight container in the fridge for 2-3 days.
Rosanna Davison Nutrition https://www.rosannadavisonnutrition.com/