Happy St. Patrick's Day everyone!
I'm feeling super patriotic today, as Ireland and countries all over the world celebrate our patron Saint and all things Irish…
Yesterday, I shared this tasty recipe for Mint Choc Chip Ice-Cream cake, because it's practically the law to eat green food on St Patrick's Day! And continuing on with the 50 shades of green theme, I wanted to share five of the most gorgeous green dresses on sale at the moment for spring and summer:
I absolutely love the cut and colour of this elegant dress, which is a flattering minty green. Perfect to wear to a spring or summer wedding, paired with a simple nude clutch and heels.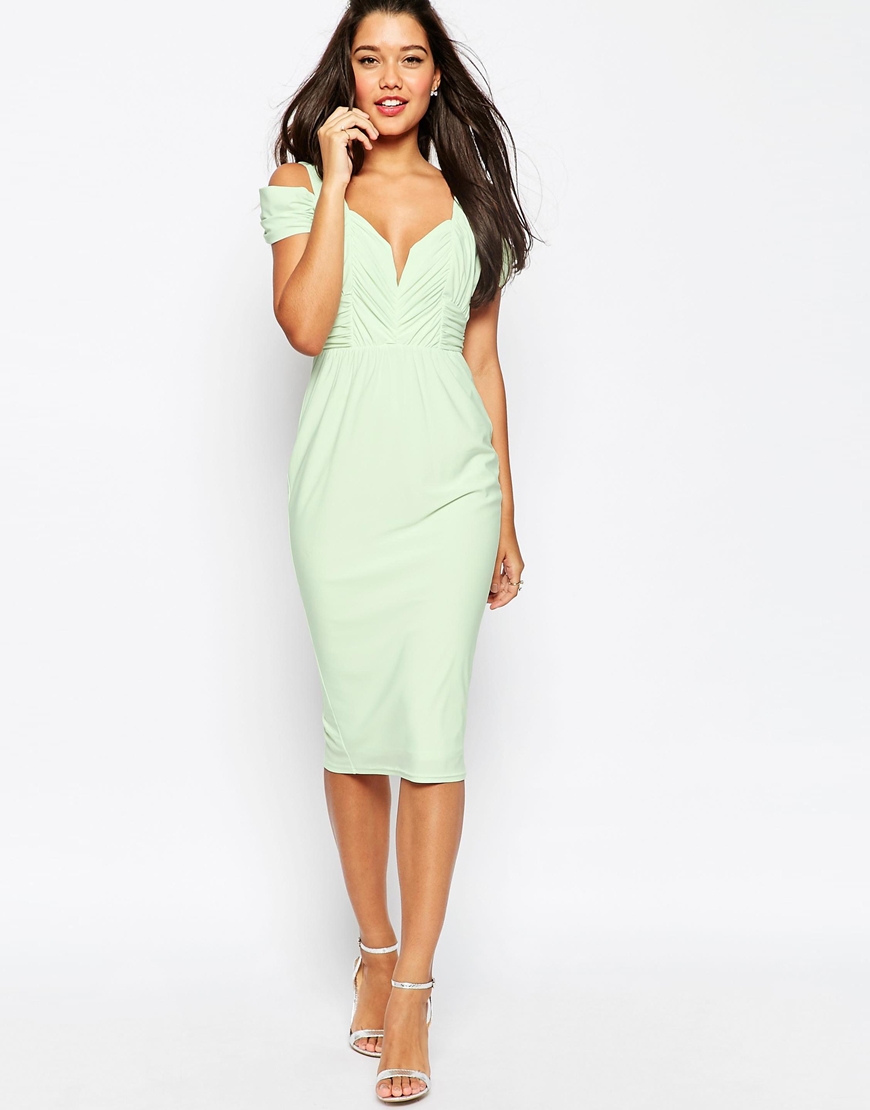 2. Khaki Zip Shirt Dress (€42)
I'm a big fan of shirt dresses as they're so versatile and bang on trend. Khaki is an ultra current colour too, and flattering to almost all colourings. Dress this down with tights and boots or up with a pair of heeled ankle boots.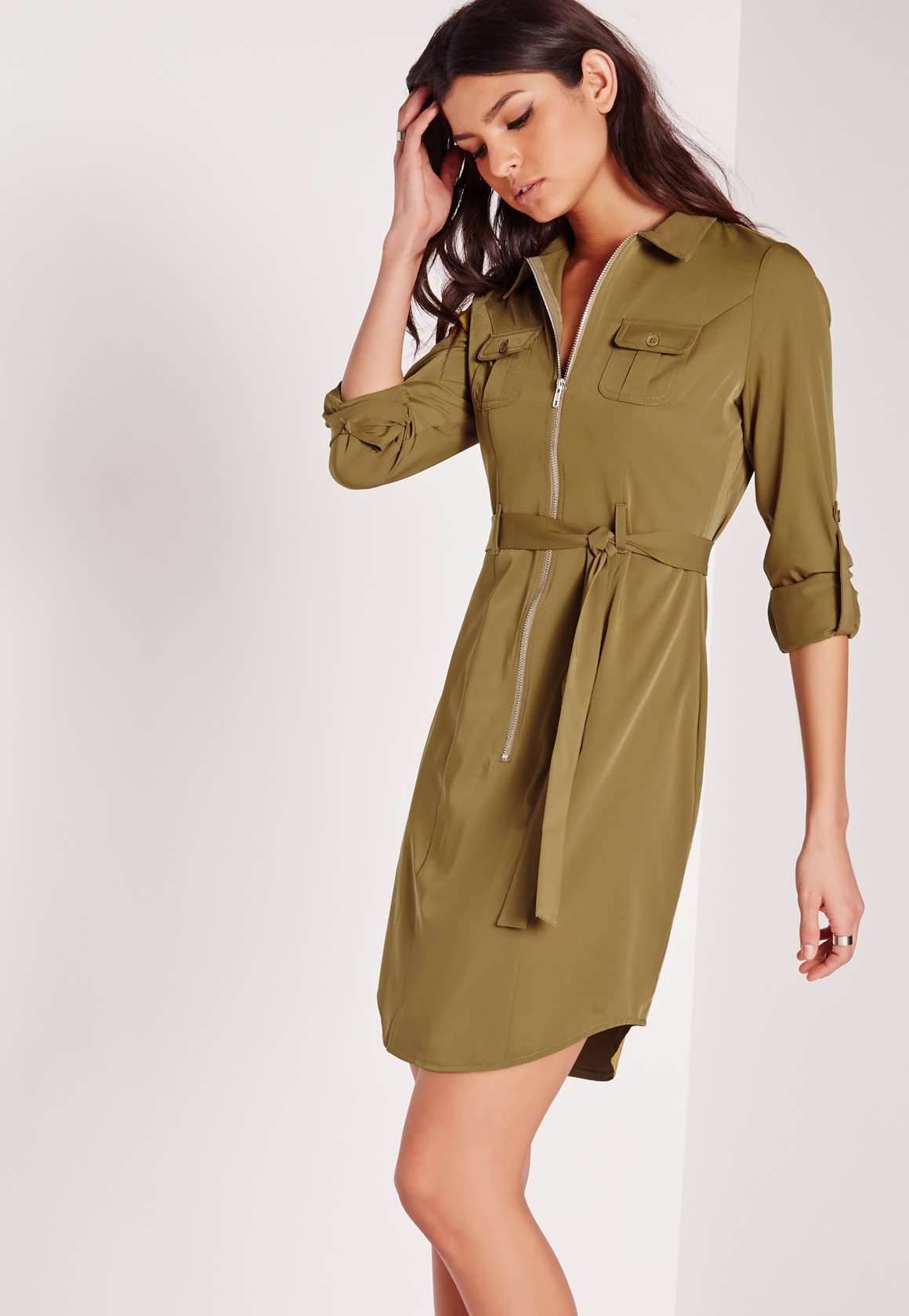 3. Lace Dip Back Prom Midi Dress (€133.80)
This is such a beautiful, romantic dress in a soft pastel mint. Lace looks gorgeous for special occasions, and I would definitely wear this to a summer wedding.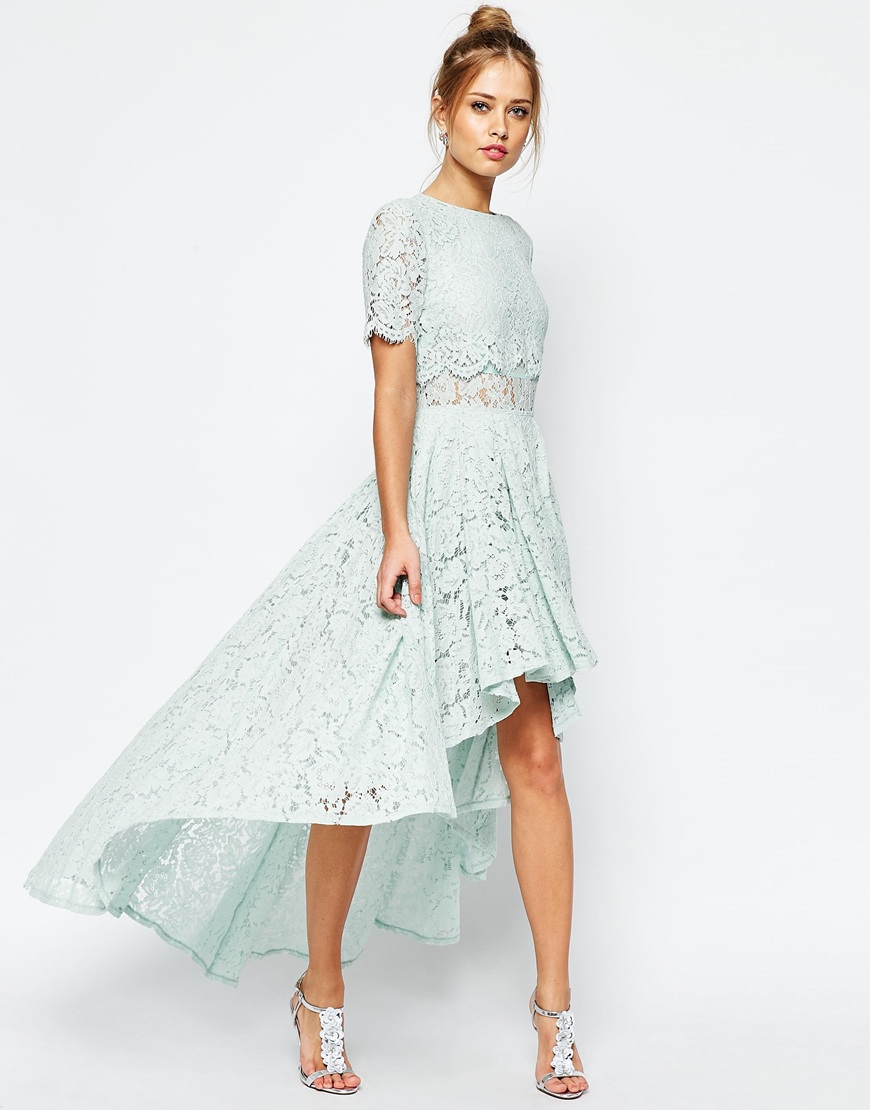 4. Green Midi Dress with Cami Straps (€21.13)
I love this emerald green colour, and it works so well with the simplicity of this midi dress. At just €21, it's a complete bargain!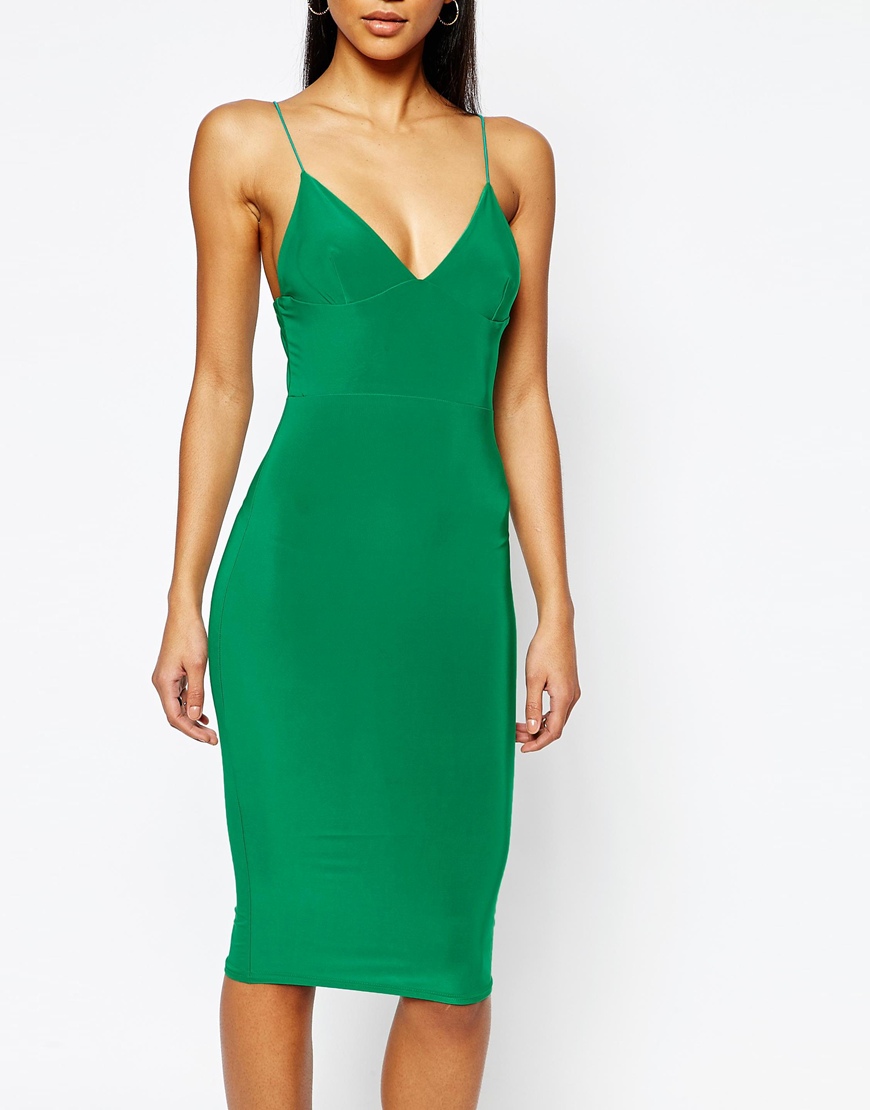 5. Wiggle Dress with Split Front in Teal (€59.15)
This is a sophisticated dress in stylish teal, with a split front and deep V at the back. Elegant, ladylike and perfect for a special occasion 🙂