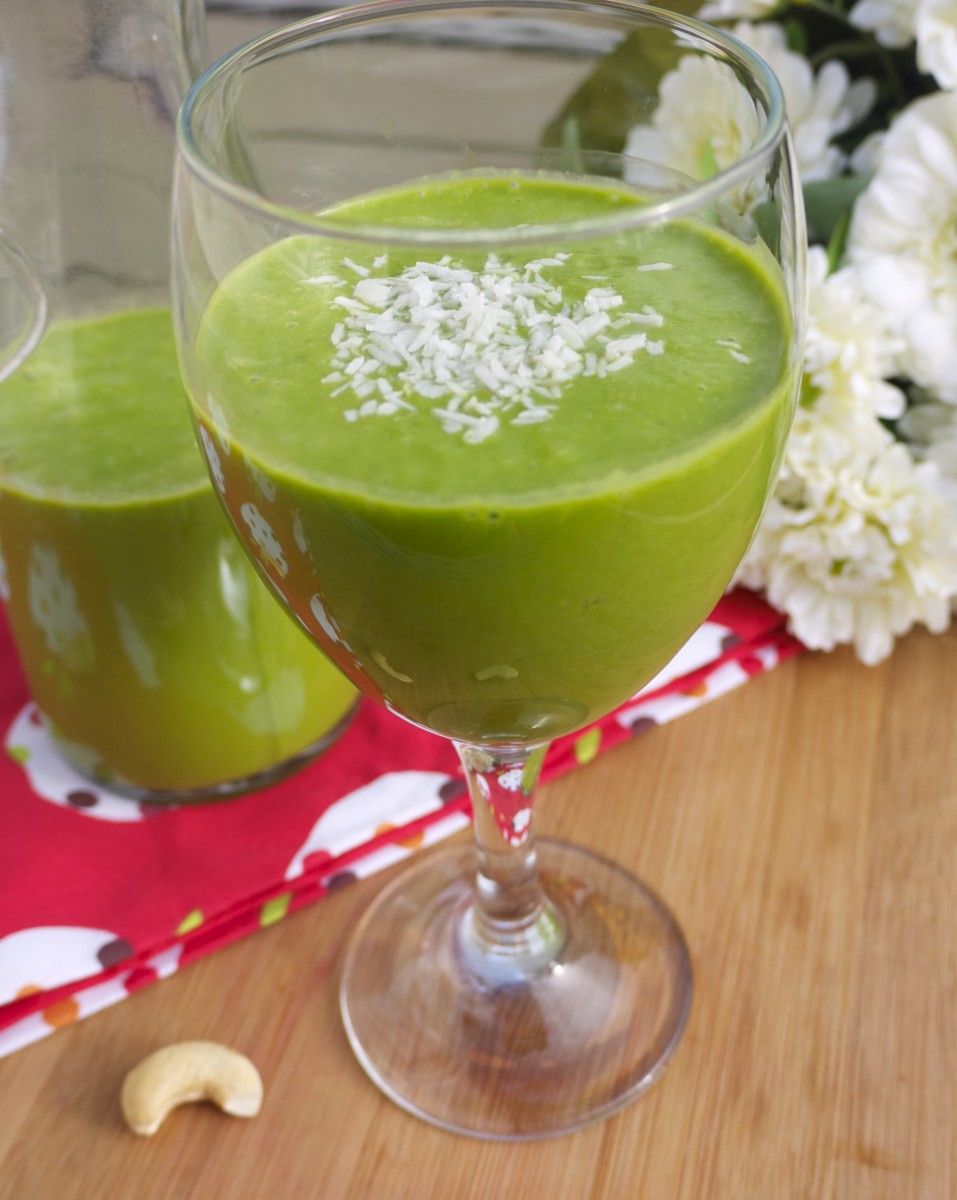 Smoothies are a super way of getting loads of nutrients into your system in one go, and the possibilities for different combinations are endless! I love how you can make really filling smoothies, packed with fibre, healthy fat and protein, to keep you going of a few hours, or even as post-workout recovery snack.
I made this good to glow coconut-mango smoothie on Saturday, to fill me up before the drive to Limerick for my book signing. By the way… Thank you to all who came along and gave me such a warm welcome to Limerick! I had a brilliant day and it was so nice to meet such a wide range of people.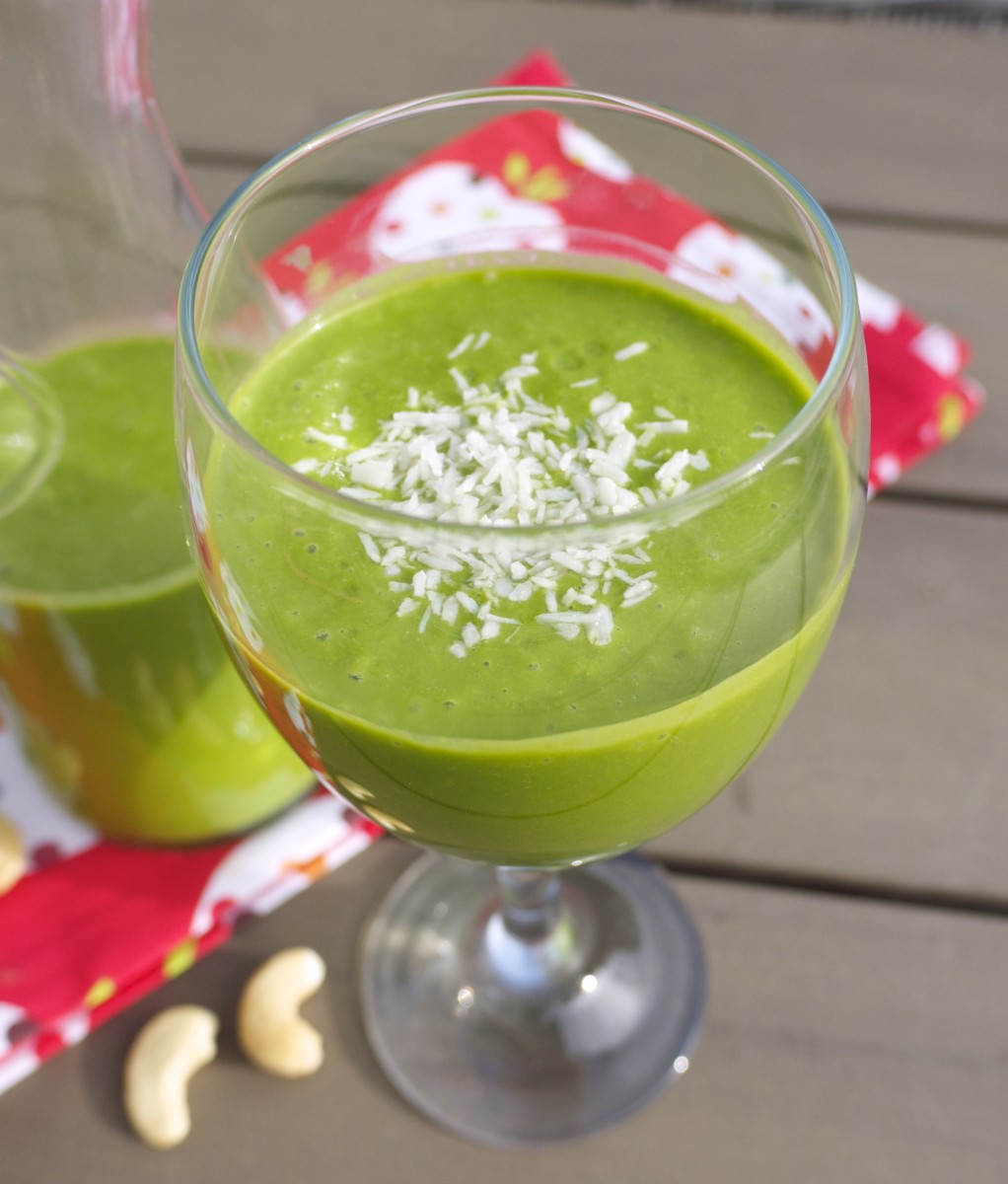 If I spot a juicy ripe mango in the supermarket, I always buy one as they work so well in smoothies. They make them sweet and thick, and provide a great burst of energy for you. The pigment that gives mangoes their gorgeous orange-coloured flesh is called beta-carotene. This nutrient is well absorbed along with a little dietary fat (that's where the cashews and coconut come in!) and converts to vitamin A in the body. It's essential for helping to heal your skin cells and build a bright, beautiful complexion, as well as healthy, normal eyesight.
Meanwhile, the addition of the cashews and coconut flakes also creates a really creamy and satisfying smoothie, and adding a few ice cubes and a squeeze of lime makes it refreshing too. You can hardly even taste the baby spinach, yet its antioxidant nutrients, minerals and dietary fibre are also essential for glowing skin!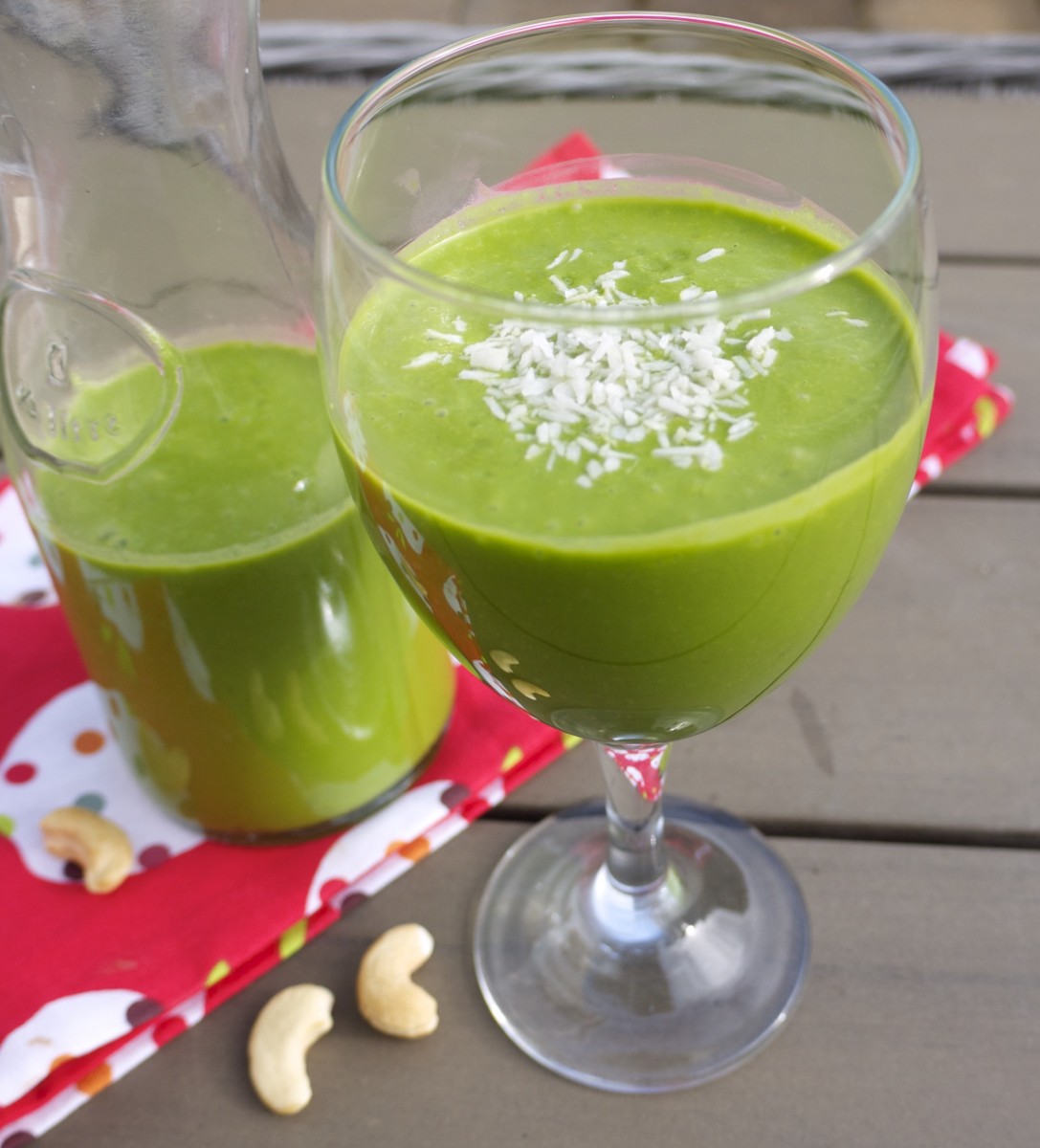 I would love to know if you get a chance to make this coconut-mango smoothie! Simply tag #RosannaDavisonNutrition on Instagram or Twitter or come on over to my Facebook to say hello 🙂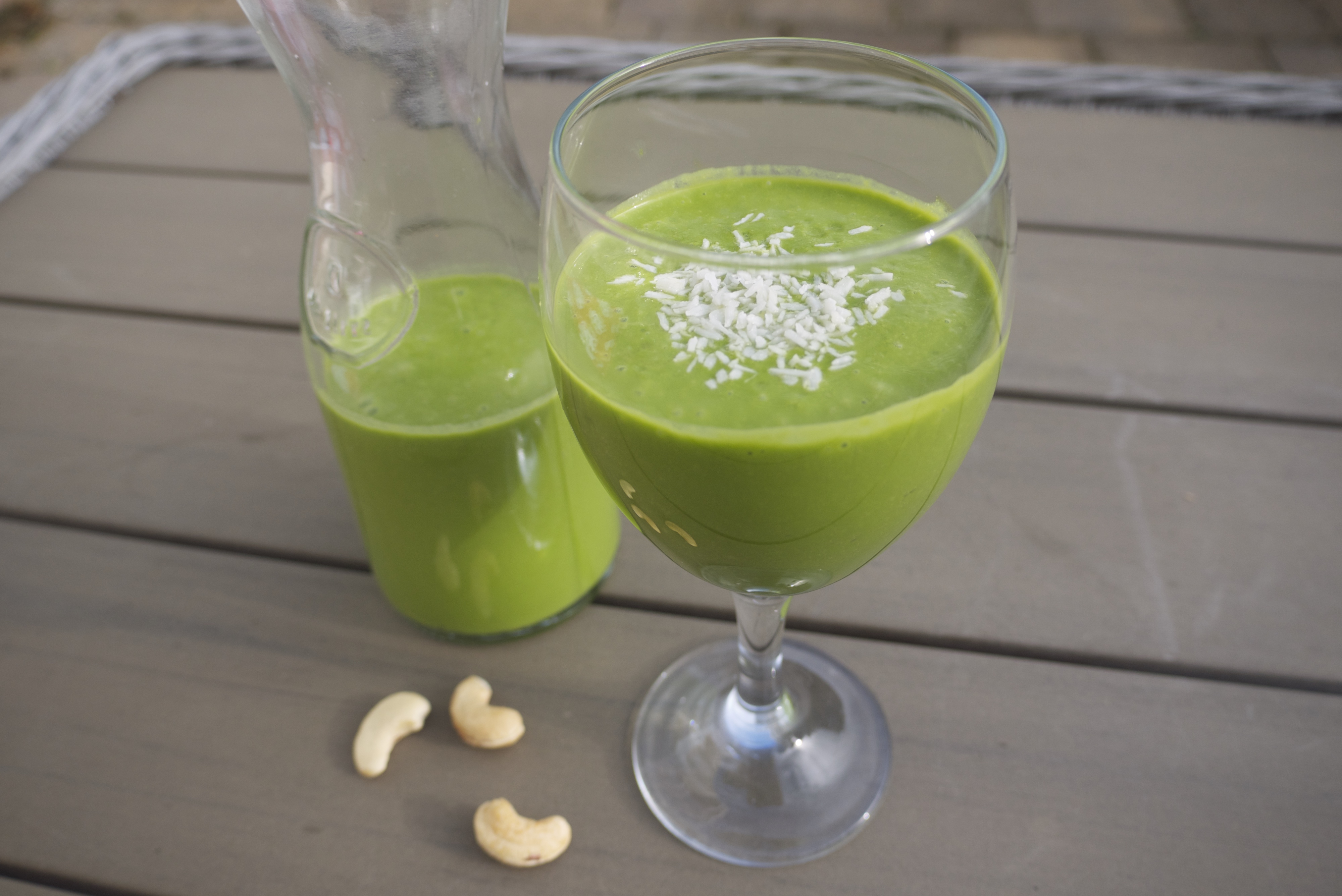 Good To Glow Coconut-Mango Smoothie
2015-03-04 15:57:55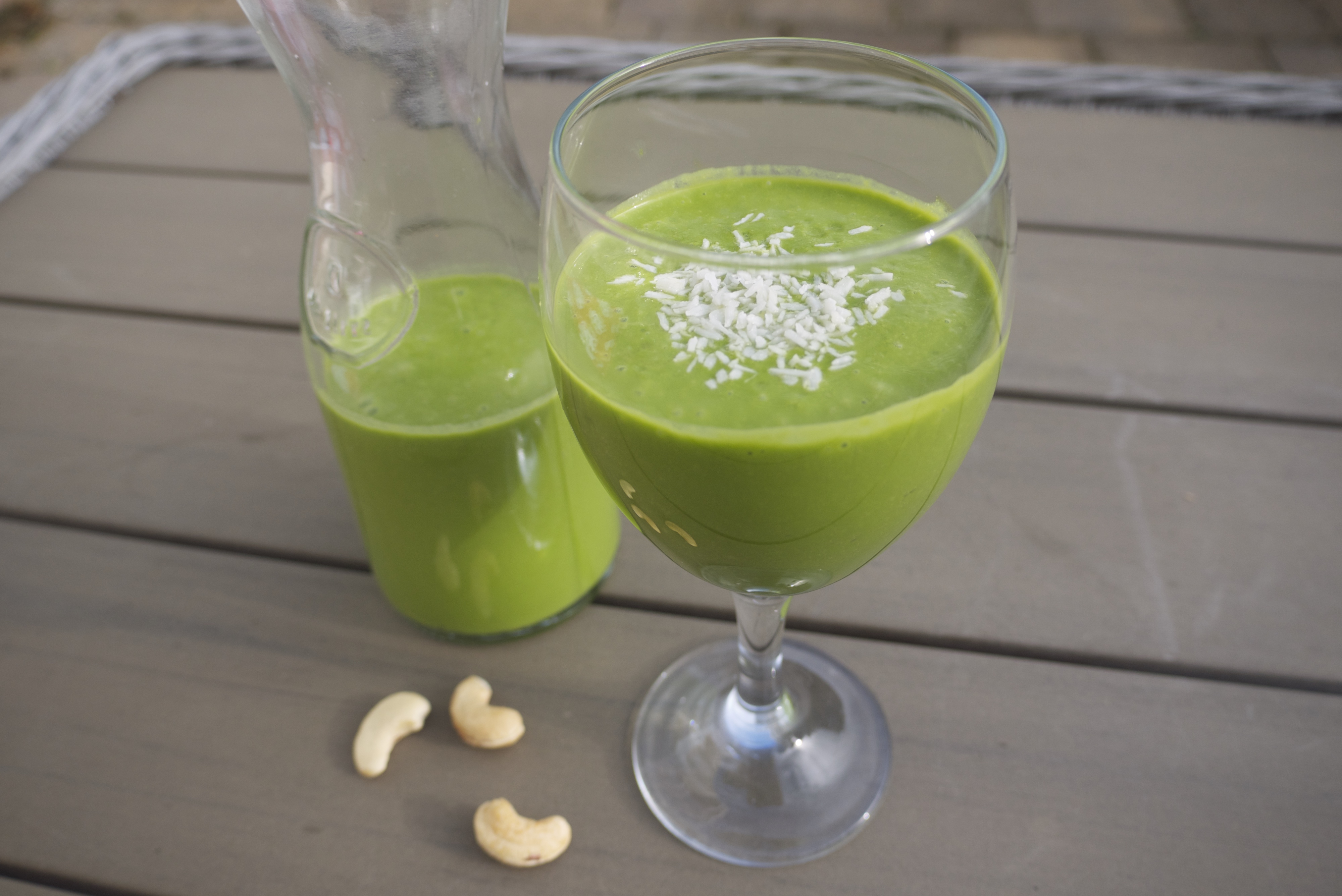 Serves 1
A cool, creamy smoothie filled with healthy fats, antioxidant vitamins and beauty minerals for a glowing complexion.
Ingredients
1 large handful of fresh baby spinach leaves, rinsed
1/2 a ripe mango
125ml (1/2 cup) low-fat coconut milk (I use a brand called Koko)
12 raw cashew nuts
1 tbsp unsweetened desiccated coconut and extra to garnish.
Squeeze of fresh lime juice
2 ice cubes
Instructions
Place all ingredients in a blender and combine until smooth and creamy.
Garnish with coconut and serve chilled.
Notes
Any leftovers should stay fresh in an airtight container in the fridge for up to 2 days, but this smoothie is best enjoyed as soon as possible after making it.
Rosanna Davison Nutrition https://www.rosannadavisonnutrition.com/