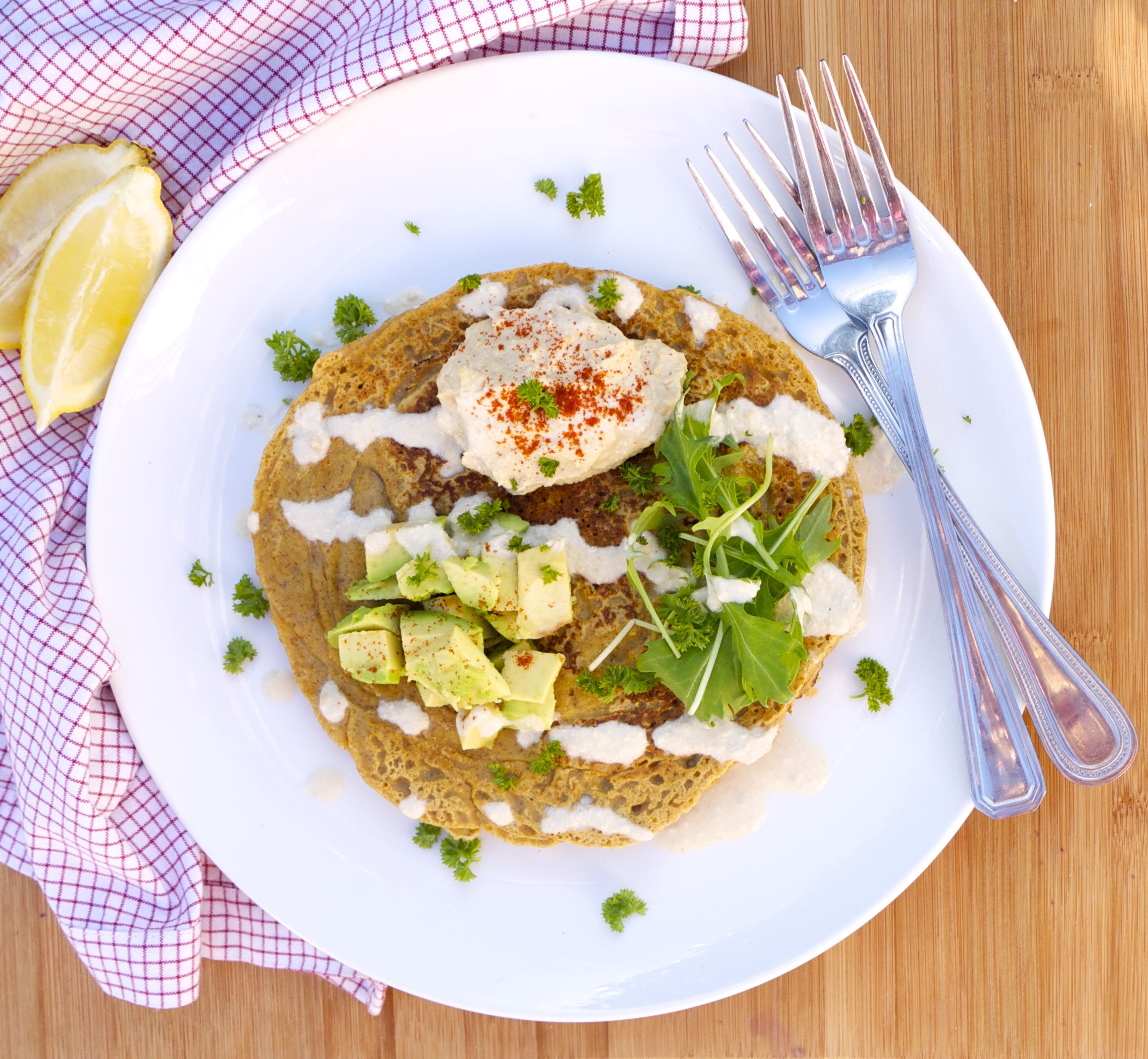 I think these chickpea crêpes may very well be my new foodie obsession! They're light, quick and so easy to make, and their nutrition content is pretty impressive…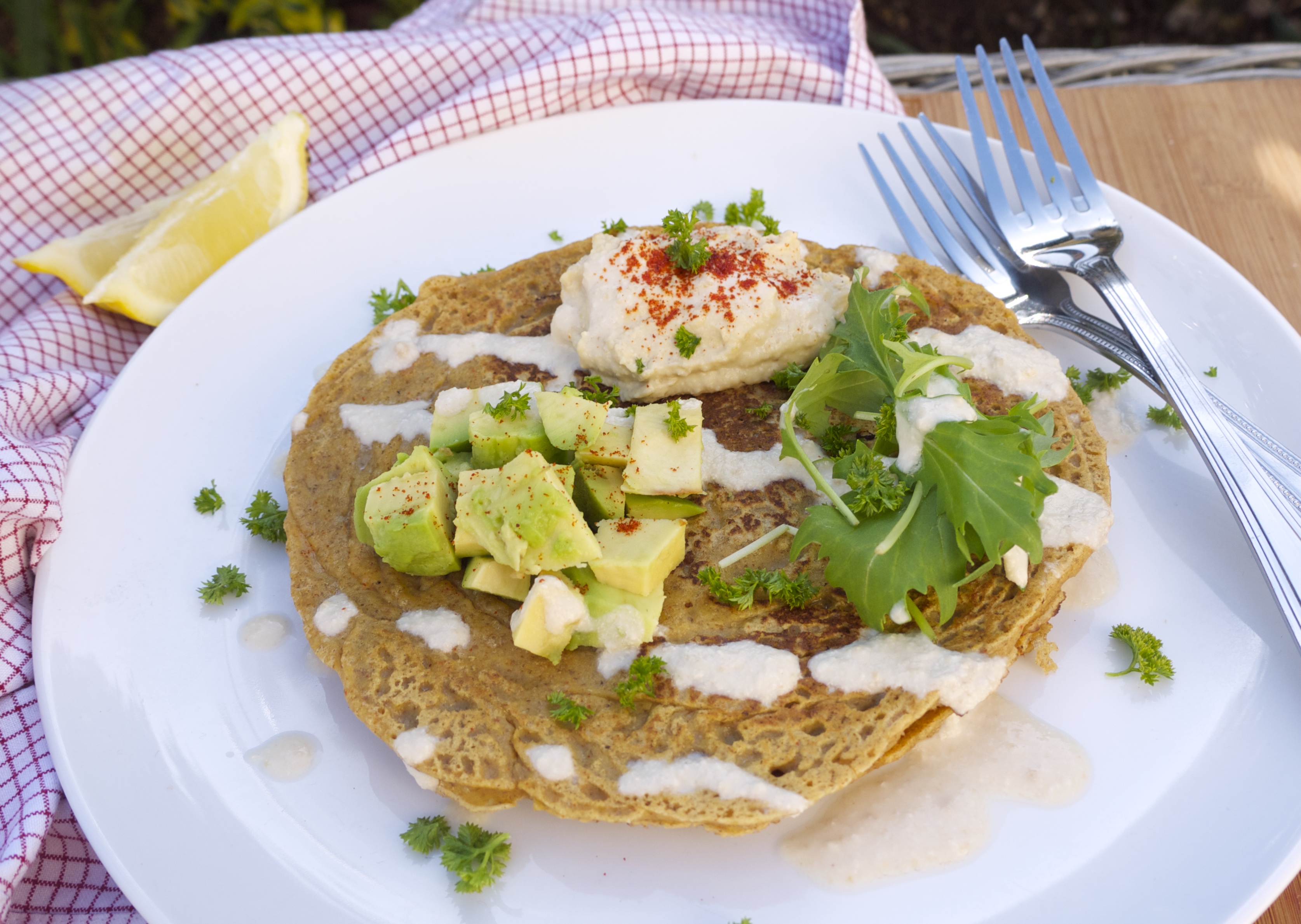 Made from chickpea flour and ground flaxseed plus an array of herbs and spices, they're rich in protein, fibre, iron, folate, zinc and magnesium amongst many other vital nutrients. They taste delicious served with hummus, avocado, a lemon-tahini dressing, smoked paprika and fresh greens, but play around with whatever flavours you like best.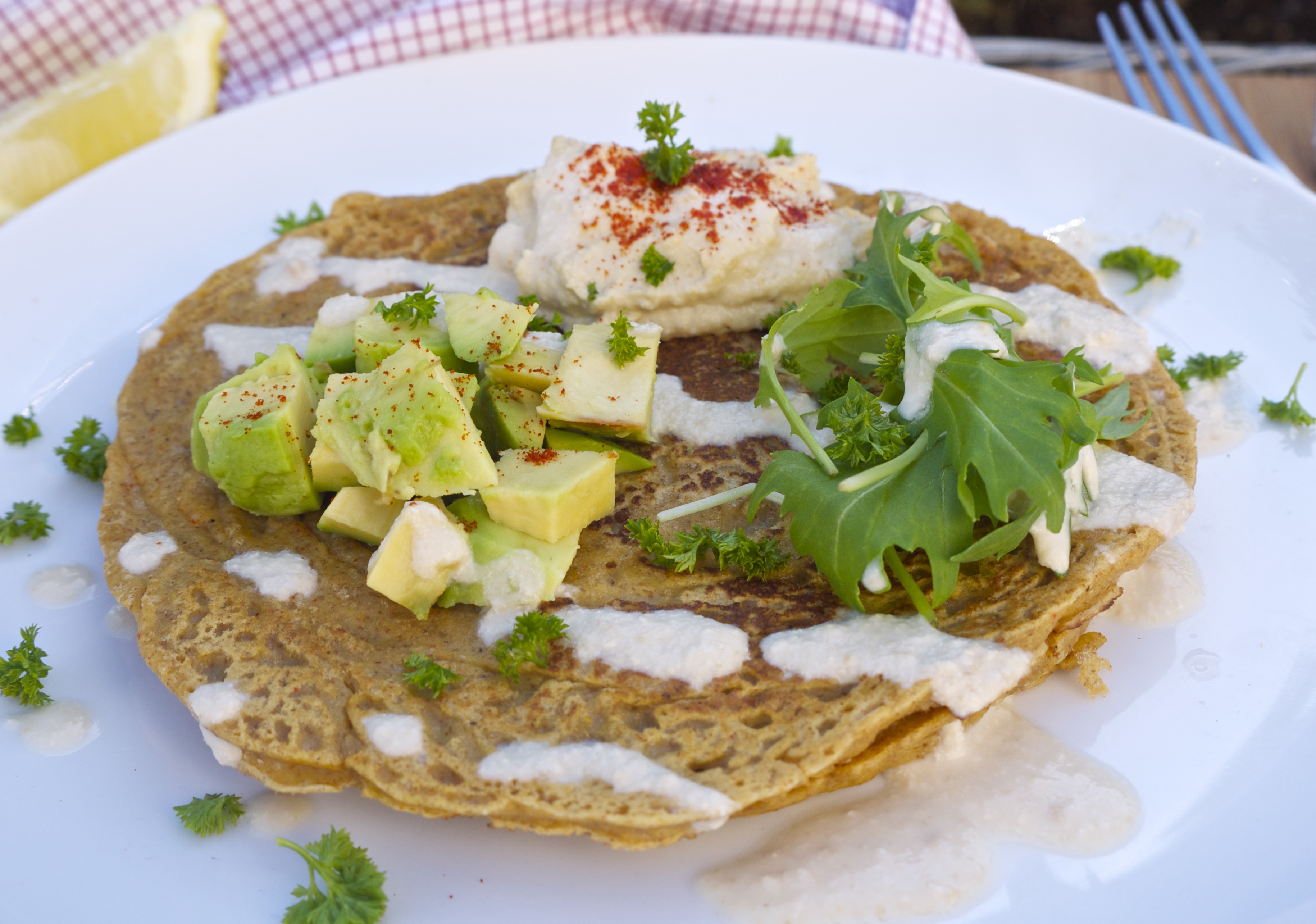 They're also incredibly easy to make, with a batch made in 10-15 minutes because chickpea flour cooks a little bit quicker than regular pancake batter. Hurrah!
They even taste great for brekkie, for those that prefer a savoury start to the day 🙂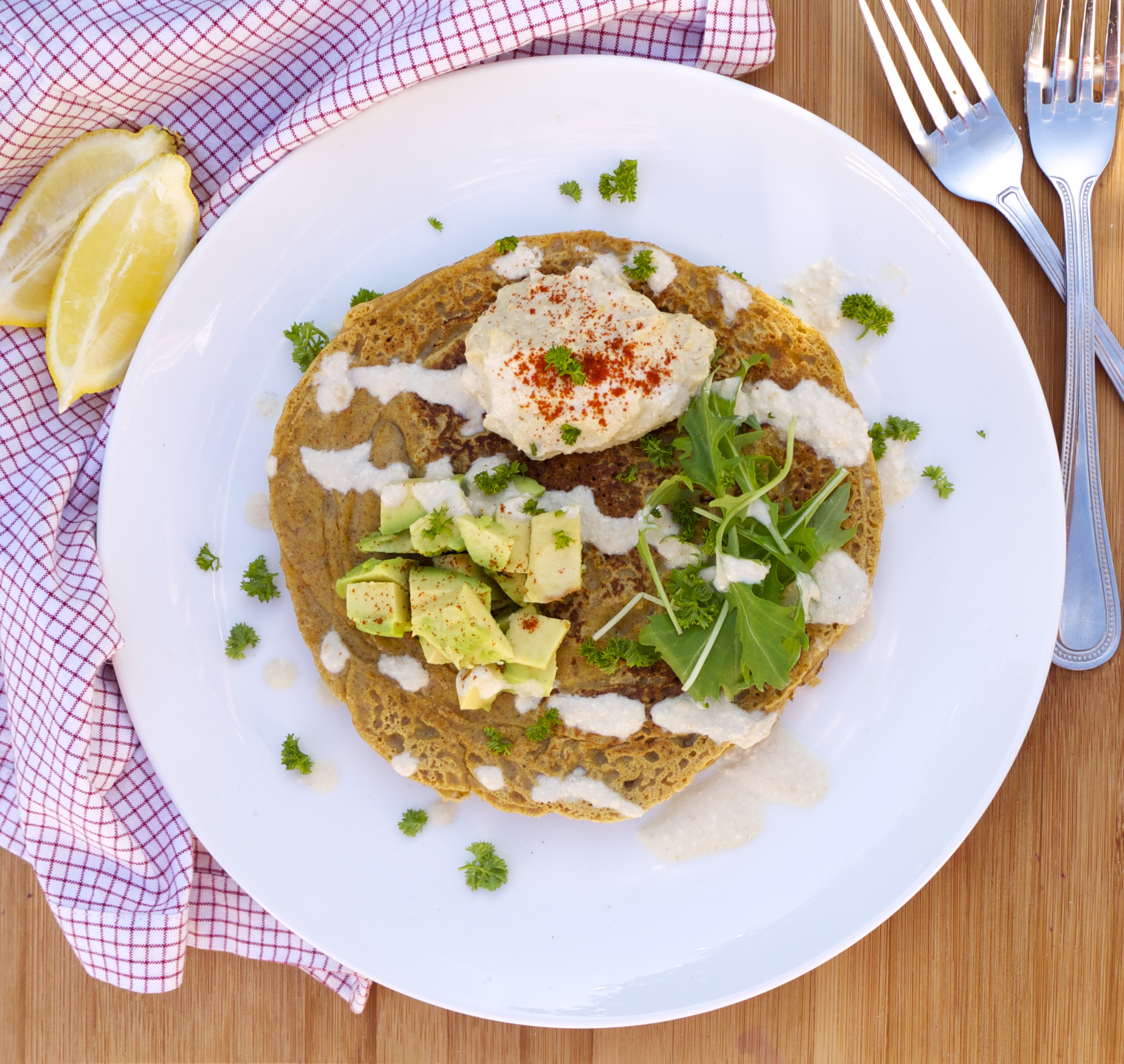 I would love to know if you get a chance to make these Chickpea Crêpes with Hummus and Avocado! Simply tag #RosannaDavisonNutrition on Instagram or Twitter or come on over to my Facebook to say hello 🙂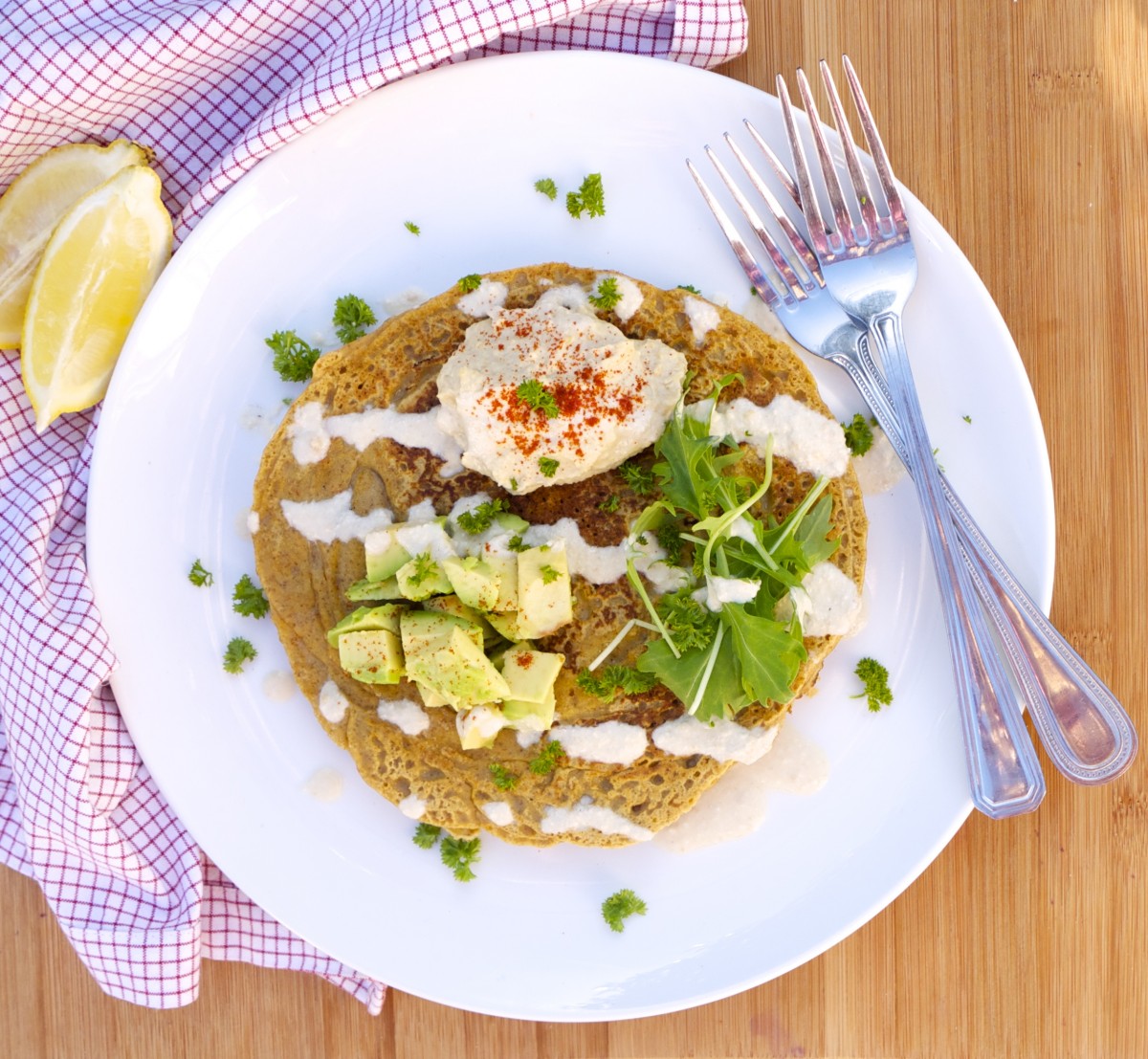 Chickpea Crêpes with Hummus and Avocado
2016-03-14 14:19:52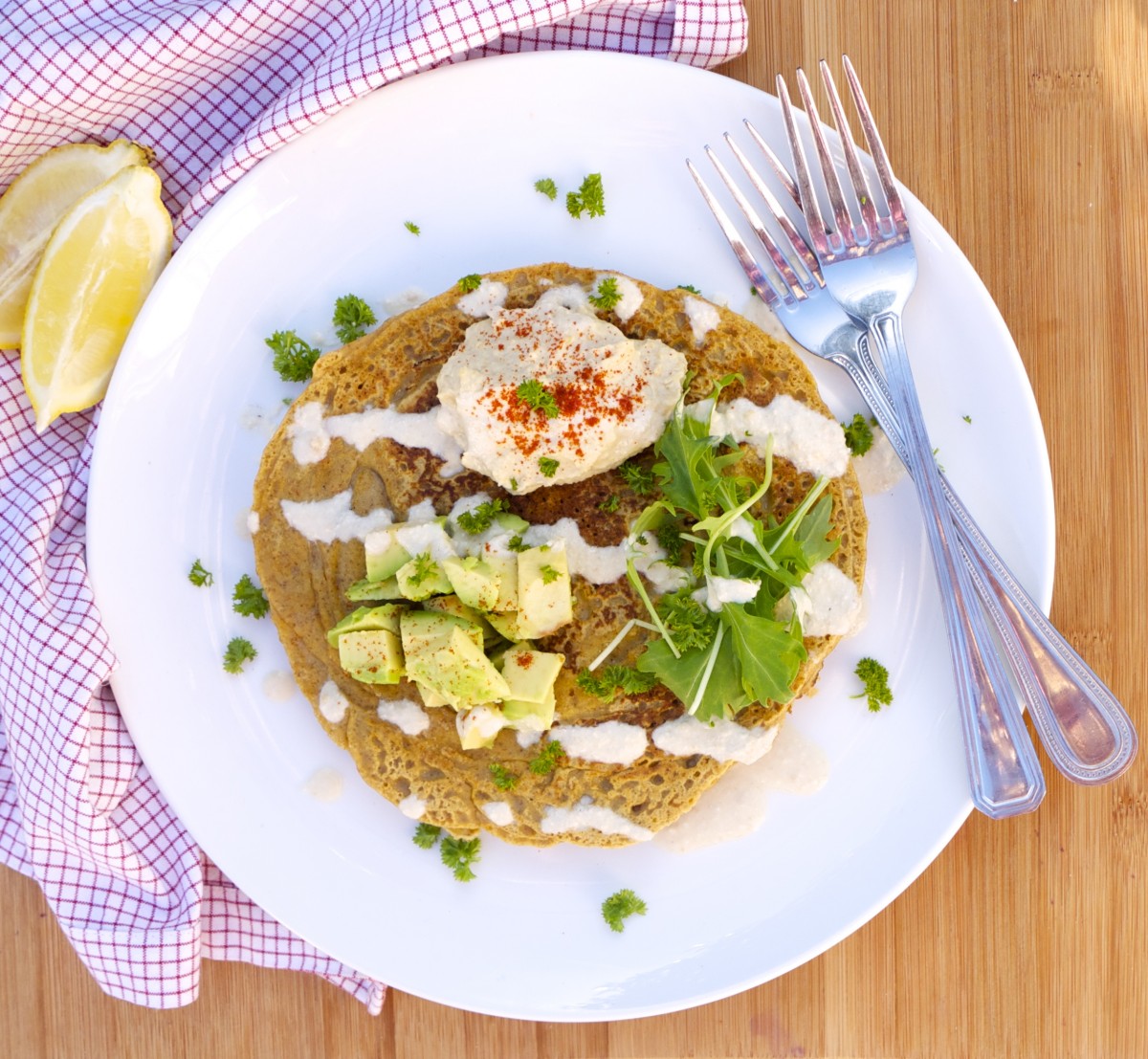 Serves 2
Quick and easy crêpes, rich in fibre, protein and iron, they make the perfect breakfast, lunch or snack for active, busy people and work well as a pre or post-workout energy booster. Nutrition Information per serving (2 crêpes): 190 calories, 10.3g protein, 25.6g carbs, 5.1g fat.
Ingredients
90g (1 cup) chickpea flour (also called gram flour)
375ml (1.5 cups) water
2 tbsp ground flaxseed
1 tsp smoked paprika
1 tsp ground cumin
1 tsp ground coriander
pinch of sea salt and black pepper, to taste
virgin coconut oil, to cook
For the Lemon-Tahini Dressing
1 tbsp light tahini
1 tbsp warm water
pinch of sea salt and black pepper, to taste
To serve: Hummus, avocado or guacamole, fresh rocket leaves, cherry tomatoes, smoked paprika, chopped fresh parsley or coriander
Instructions
Place the water, chickpea flour, flaxseed, spices and seasoning in a blender and blend until a smooth batter forms.
Add a little extra water if it's too thick. The thicker the batter is, the thicker the crêpes will be.
Heat up half a teaspoon of coconut oil in a frying pan over a medium heat and gently pour in the batter to the size of pancake you prefer.
Allow it to cook for about 60 seconds, before flipping it over with a spatula to allow it cook for another 60 seconds on the other side. They cook faster than regular pancakes.
Repeat until the batter has been used up.
To make the lemon-tahini dressing, put the tahini into a small bowl and add the warm water and seasoning. Whisk quickly with a fork to form a smooth sauce.
Serve warm with hummus, avocado, lemon-tahini dressing and fresh greens.
Notes
Any leftovers can be stored in an airtight container in the fridge for 3-4 days.
Rosanna Davison Nutrition https://www.rosannadavisonnutrition.com/