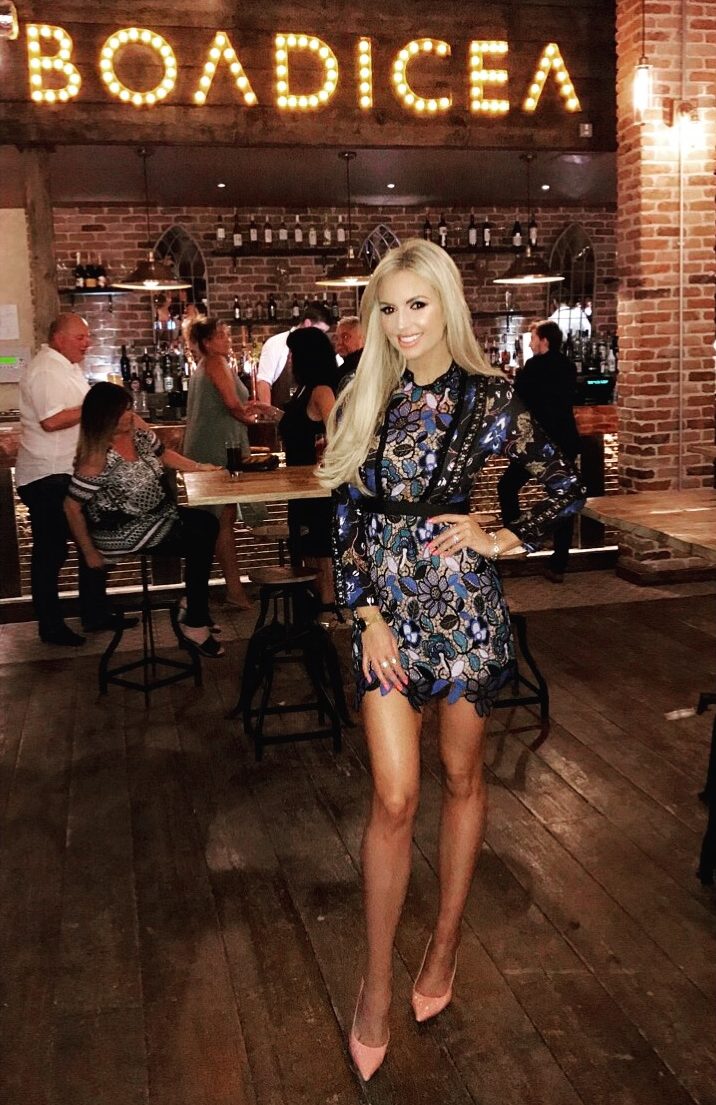 Just last weekend, I travelled over to London with my husband and some pals for a friend's wedding in Essex. On the Friday, we popped out for a local meal in Boadicea bar/restaurant and I wore this Cari's Closet Adele Lace Dress (€159).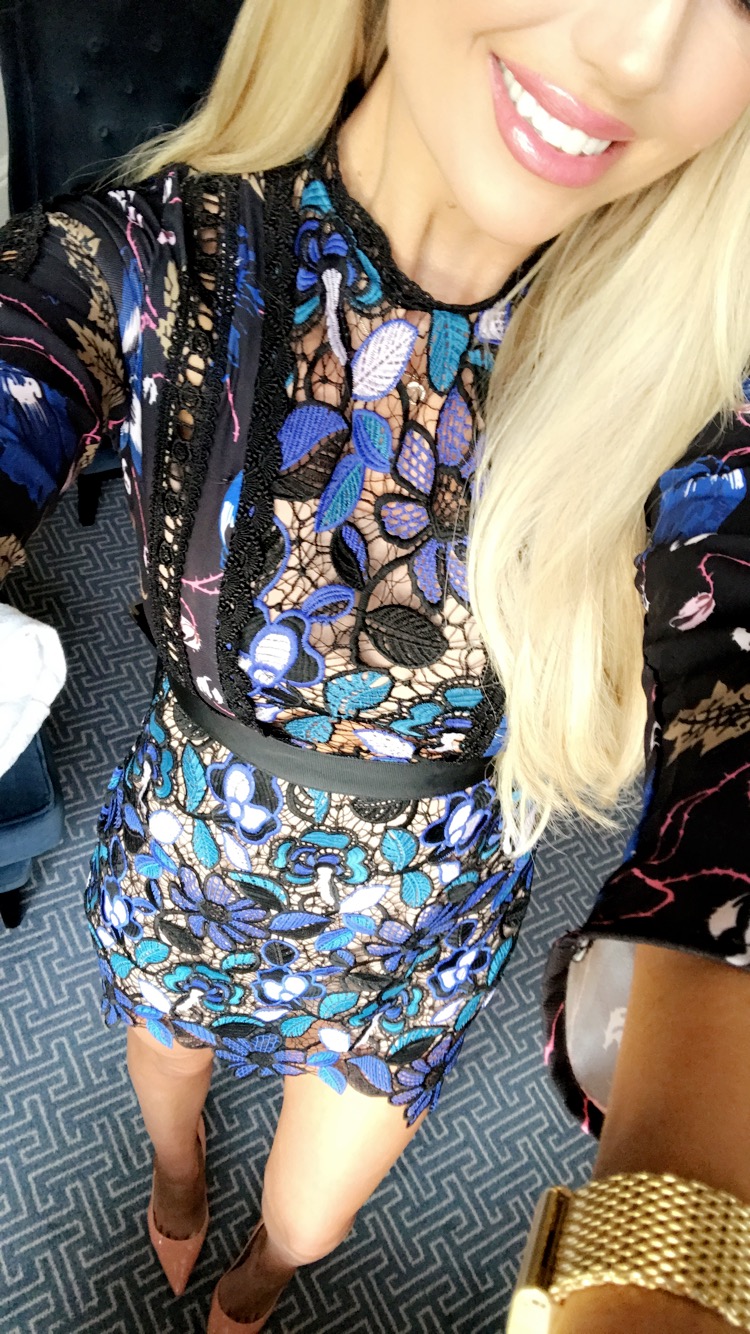 Paired with pointed peach heels, I decided it was one of the prettiest dresses I'd worn in a while! But mainly, it got me thinking about navy and how I don't wear it enough at all…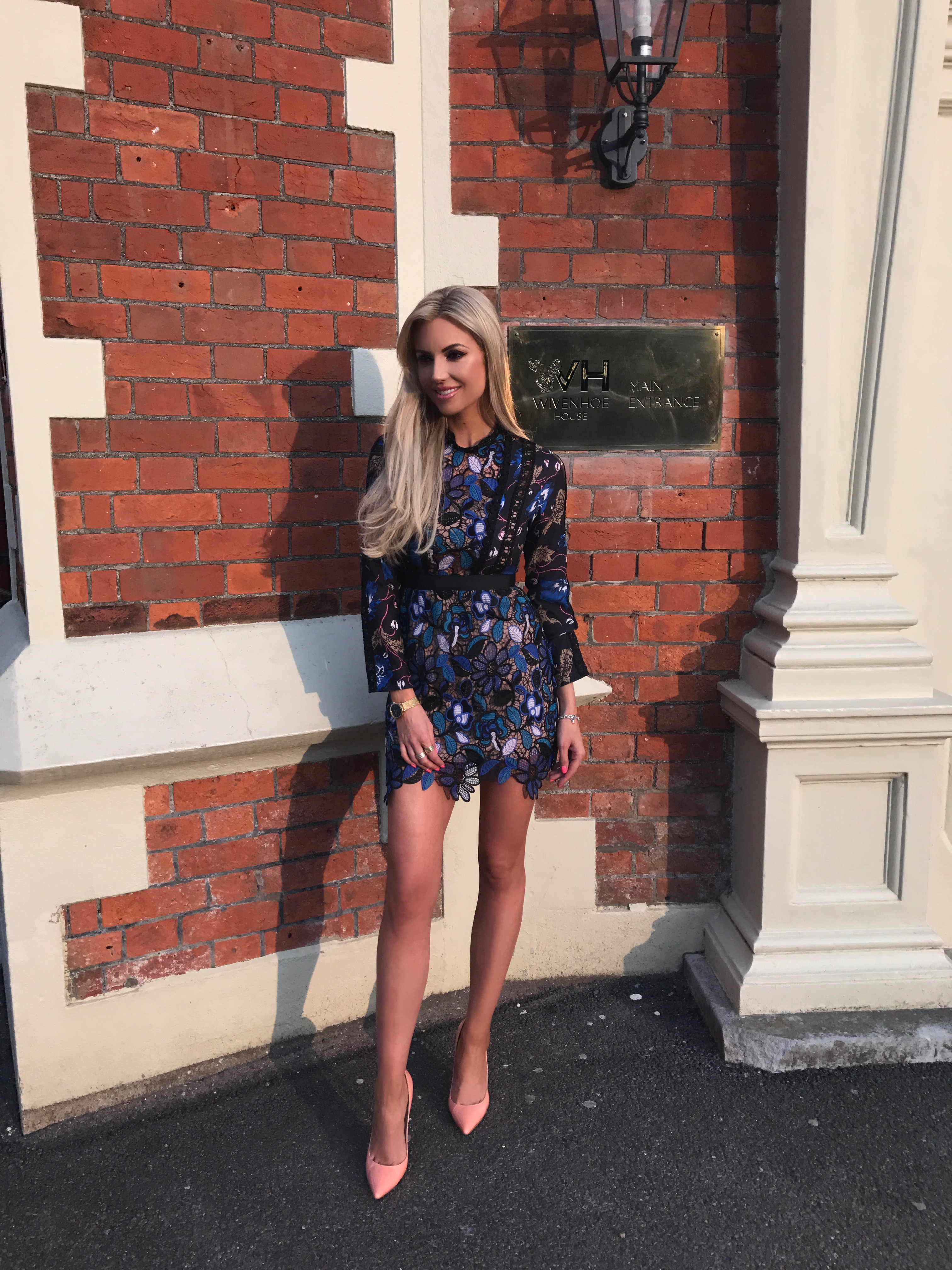 Granted, there are lighter blues and blacks in this dress but I still see it as being primarily navy.
It's black's chicer cousin, less ubiquitous than the LBD and an incredibly elegant colour to wear. Plus it looks great with a pop of colour from a bag, shoes or jewellery.
Imbued with a fresh appreciate for this underrated colour, I had a look across some of my favourite online shops for navy dresses. And came across this lovely lot:
Raine Navy Lace Panel Tiered Mini Dress (€54)
Feminine with a high neck and a beautiful shape, lace never goes out of style.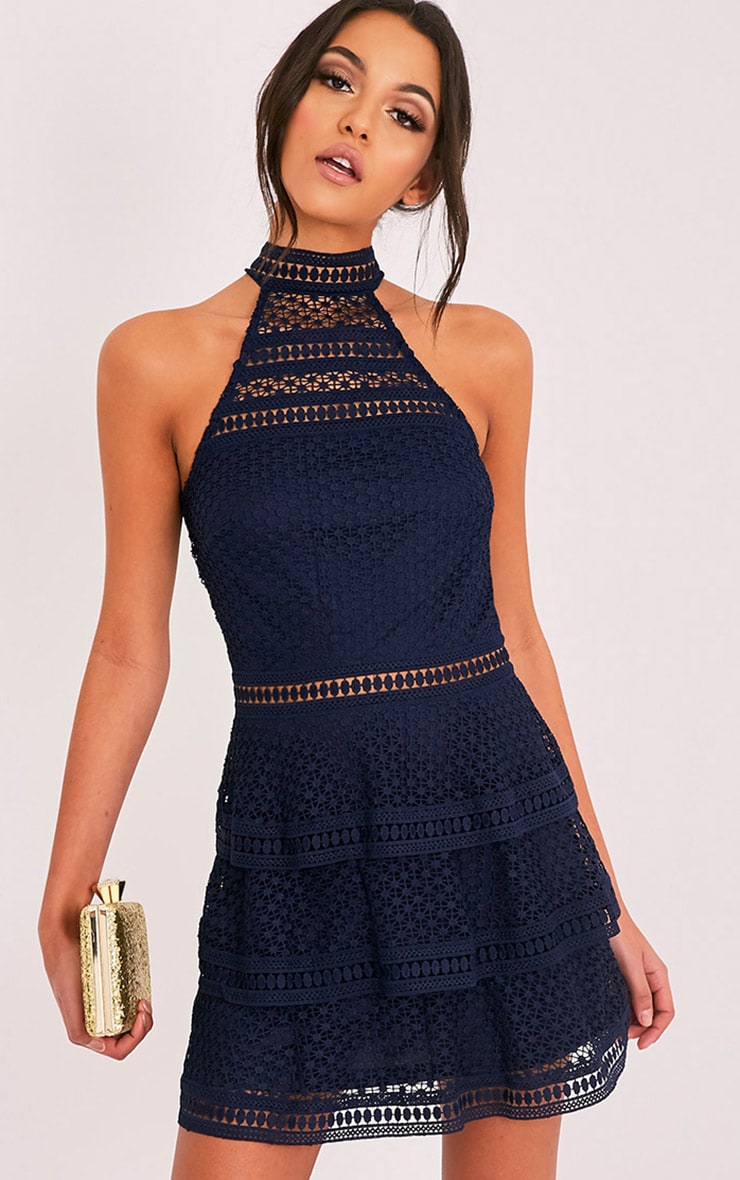 Not quite as budget-friendly as the previous offering but definitely a special investment piece. Just look at that beautiful fabric! I love the sheer waist and pretty sleeves.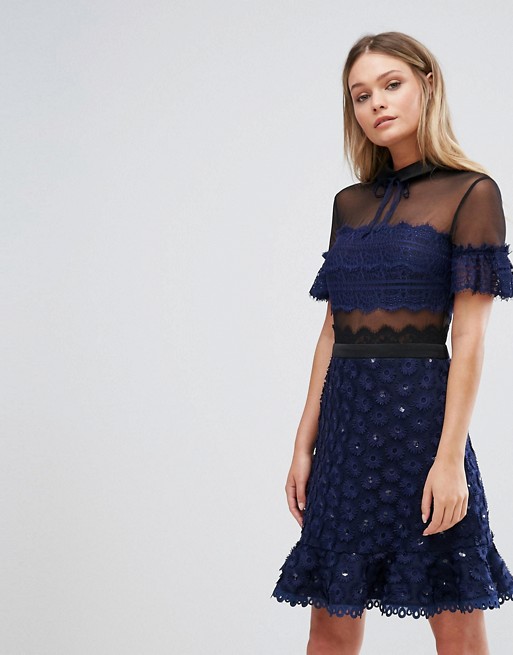 Lauriell Navy Wrap Front Crepe Midi Dress (€29.70)
With pretty spaghetti straps and a flattering wrap style to cinch you in at the waist, this midi dress slashed to the upper thigh is definitely not for the shy and retiring types!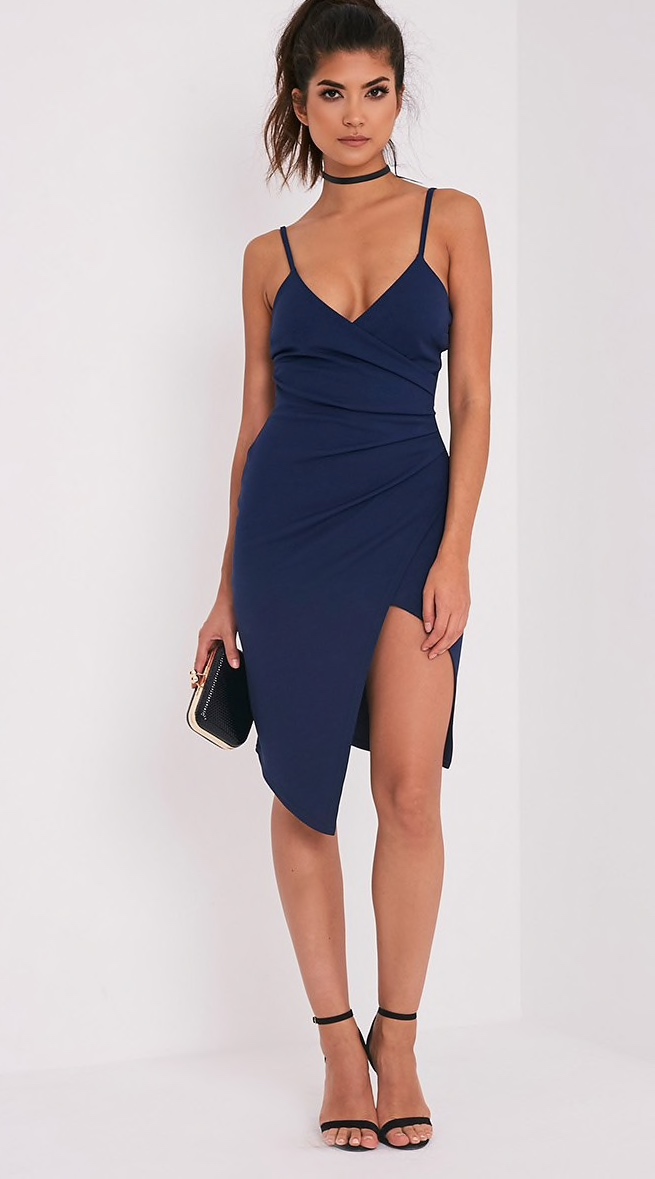 Boutique Li Panelled Full Skirt Skater Dress (€29)
Ladylike in every way, I adore the full skirt and panelled fabric.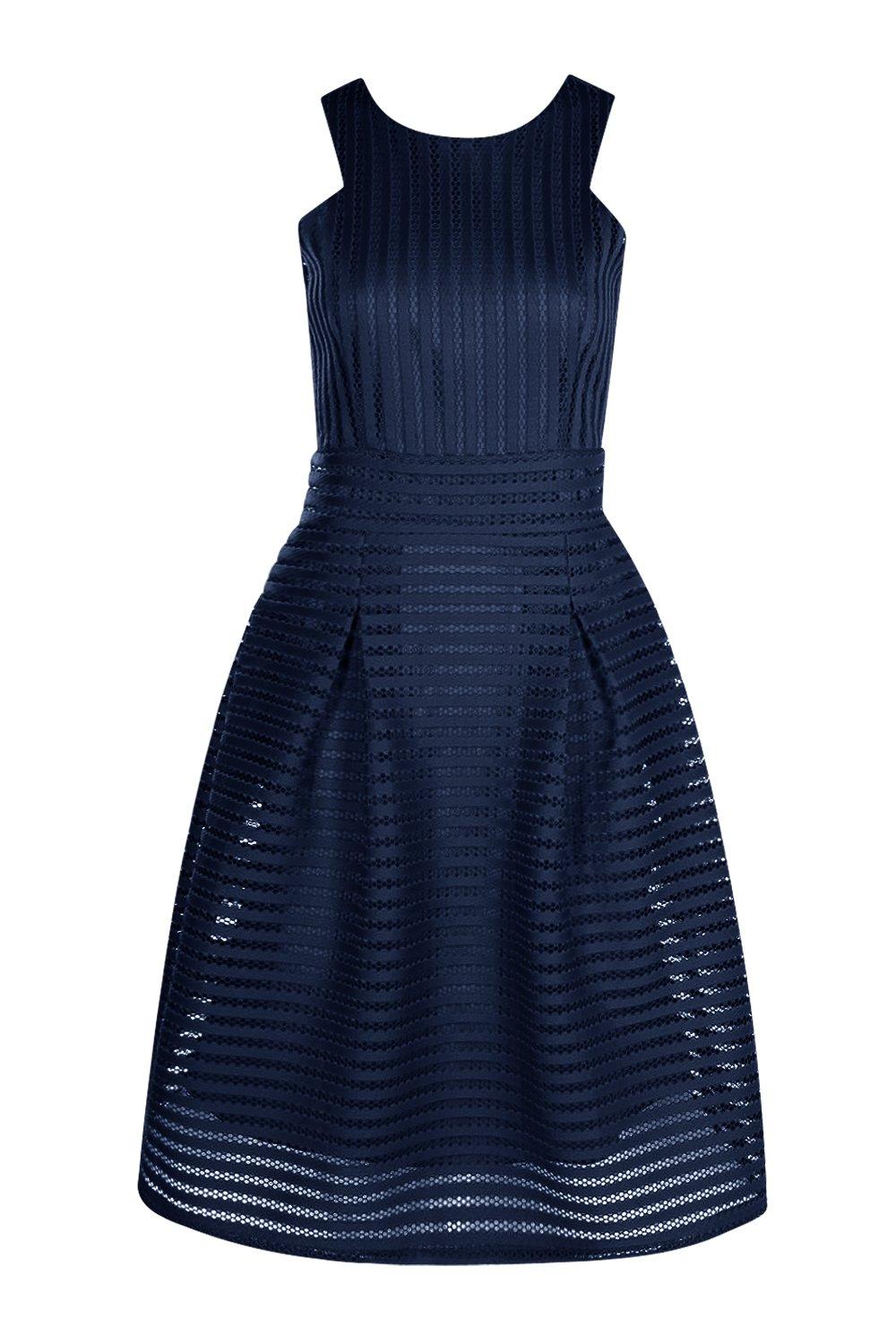 Botanical Floral Shift Dress (€47.30)
Sooo prettyyyy! I'm obsessed with all things floral, and this shift dress ticks all the boxes. Navy, very wearable and bursting with bright flowers…. yes, yes and YES!