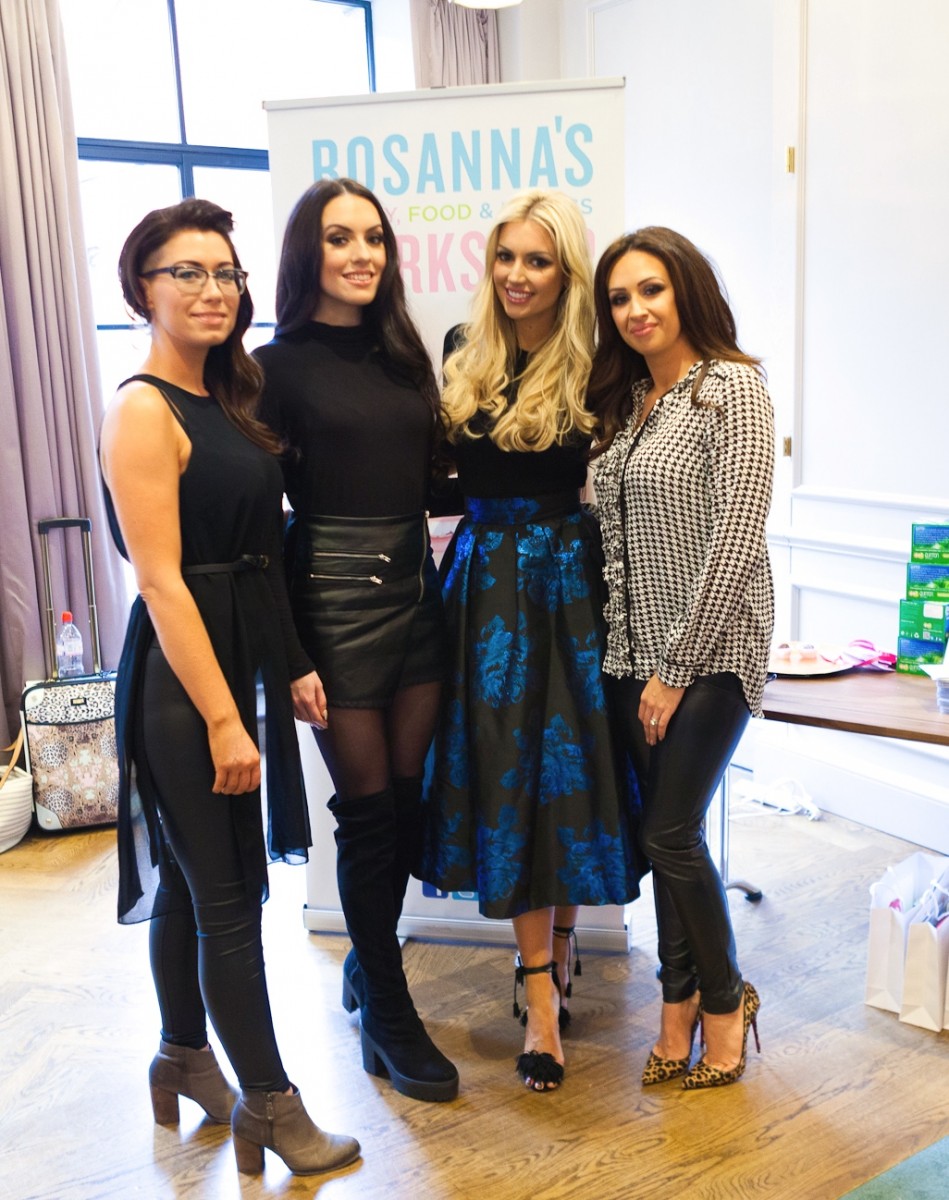 I had been so busy in the run-up to my Beauty, Food and Fitness workshop last weekend, that I hadn't had a chance to even think about what I would wear. Between getting the goodie bags and prizes organised and making sure the speakers were happy, what to wear was the very last thing on my checklist! I just knew that it would have to be something stylish but easy to wear and comfortable to race around in all day.
I typically left it until the morning of the event to have a rummage around in my wardrobe, and decided to wear this Rita Full Skirt in black and metallic blue, from Coast…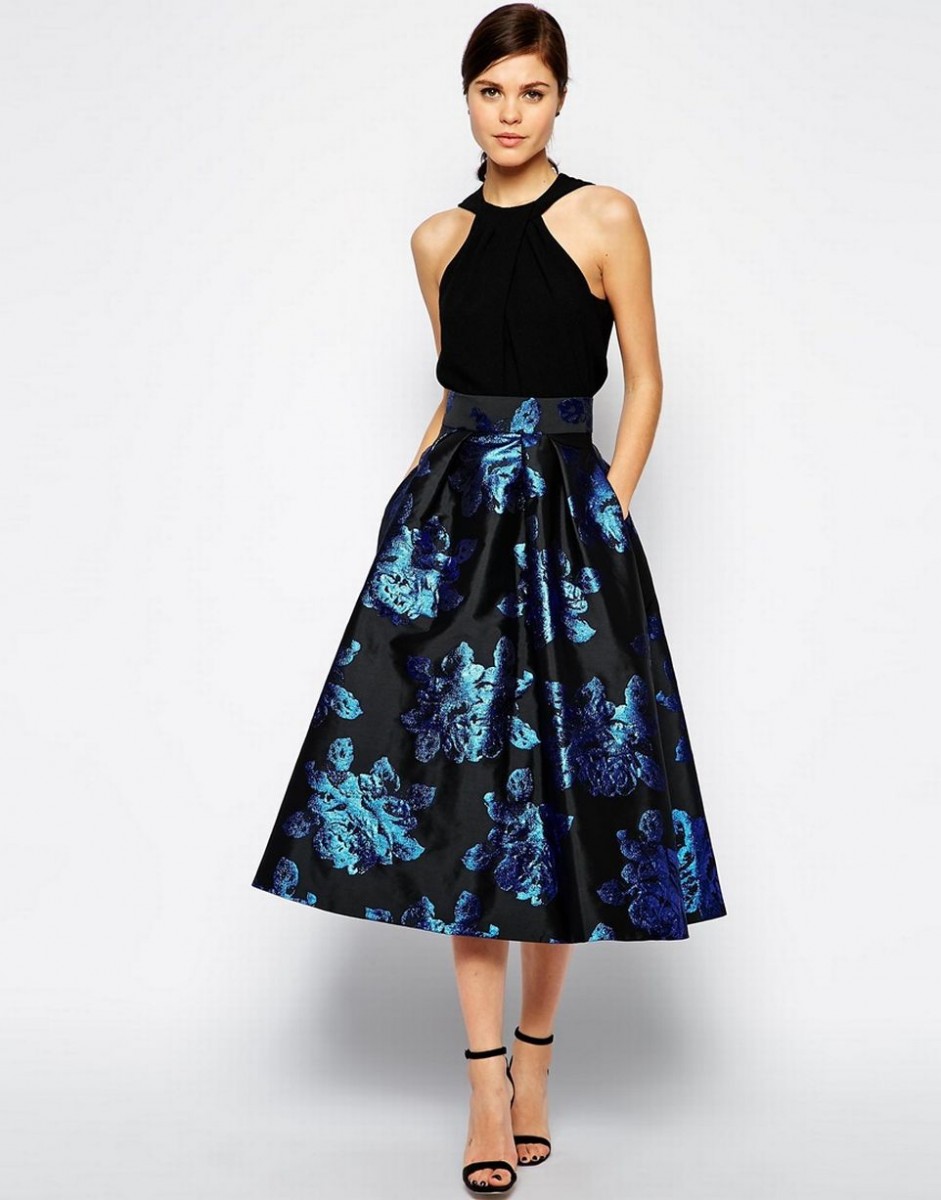 with a simple black sweater from Zara (€25.95). Comfy to wear and move around in!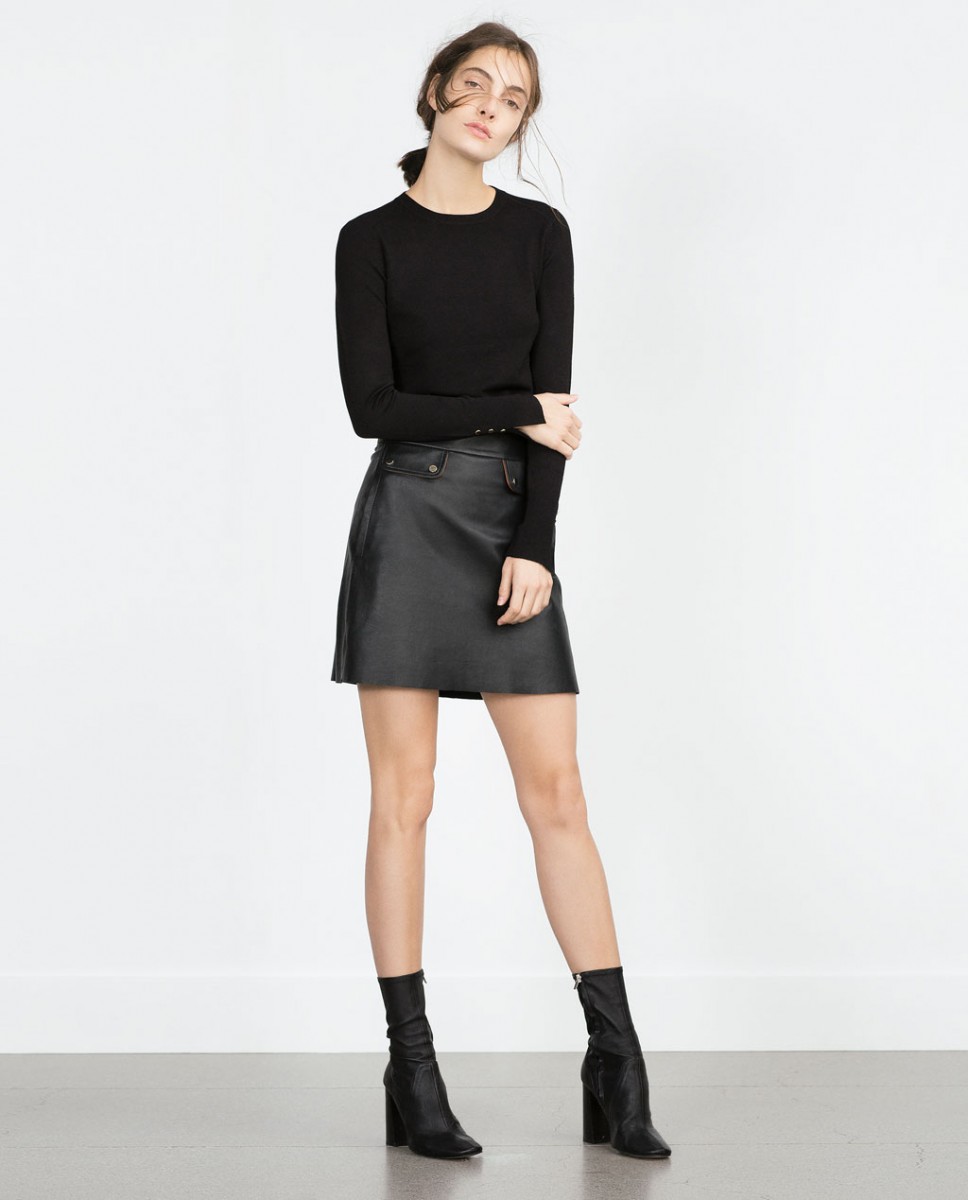 I decided to wear these Cari Tassel Heels (€59) on the day, as they're fun and a little bit unusual…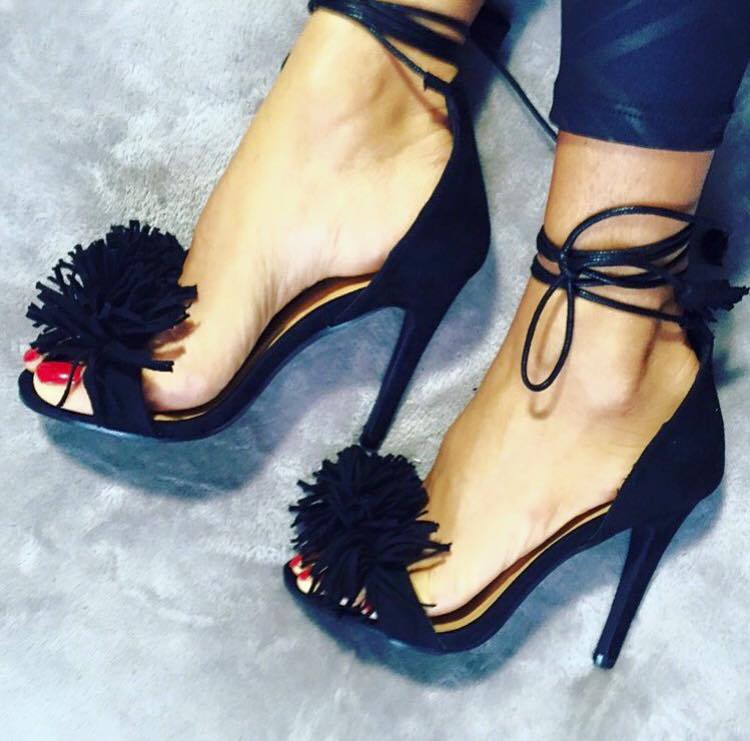 Loads of guests on the day were asking where my skirt was from, and although I bought it around this time last year, Coast still have a super collection of dresses and skirts in similar shapes and a range of colours. They have some really pretty styles, perfect for upcoming weddings, parties and events. I love that you can swap tops to dress them up or down, which makes them more versatile than buying a dress, and better value for money.
Here are some of my favourite full skirts from Coast and other stores:
1. Black Rochelle Jacquard Skirt (€127.20)
Apart from the colour combo, this skirt is almost identical to the one I wore. Its shape really nips you in at the waist and is so flattering to almost every body shape as it highlights most womens' narrowest part just below the ribcage.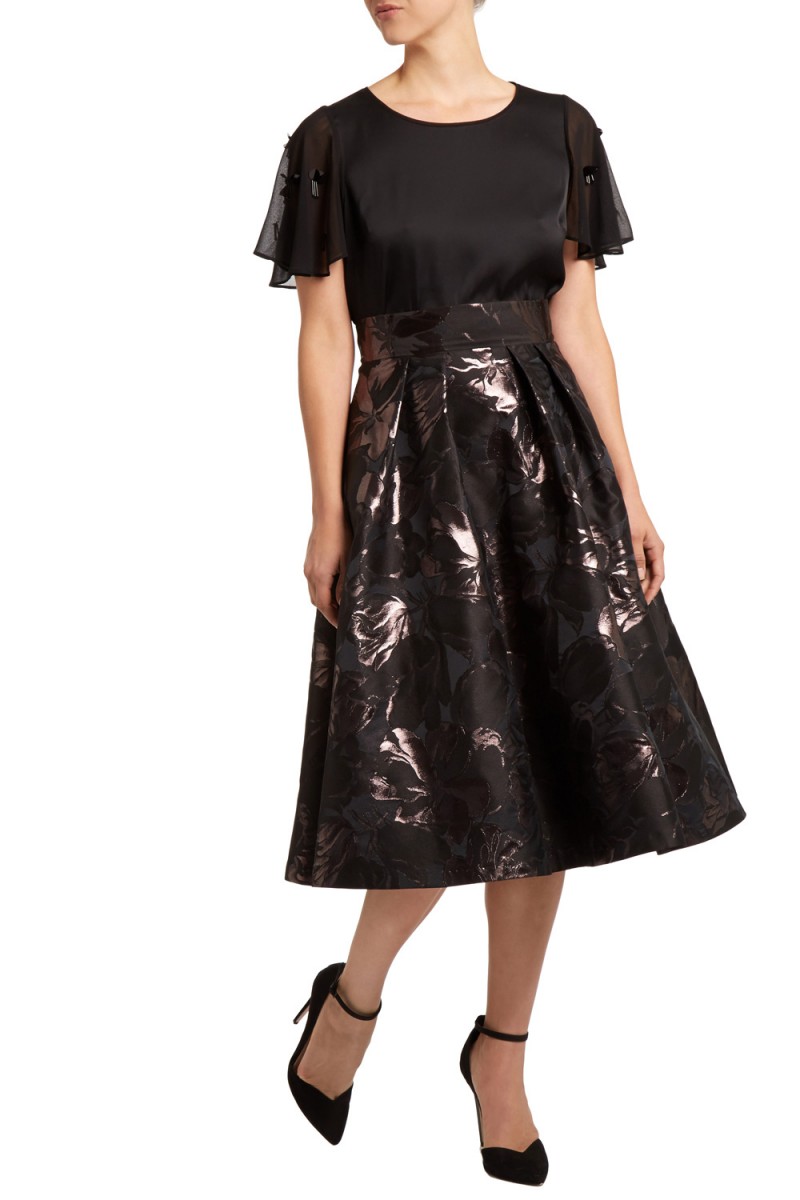 I really like the floral design in metallic bronze, which makes it an easy skirt to pair with a simple black top. Wear it with a slimline sweater as I did for daytime, or dress it up with a sleeveless top and strappy heels for an elegant evening look.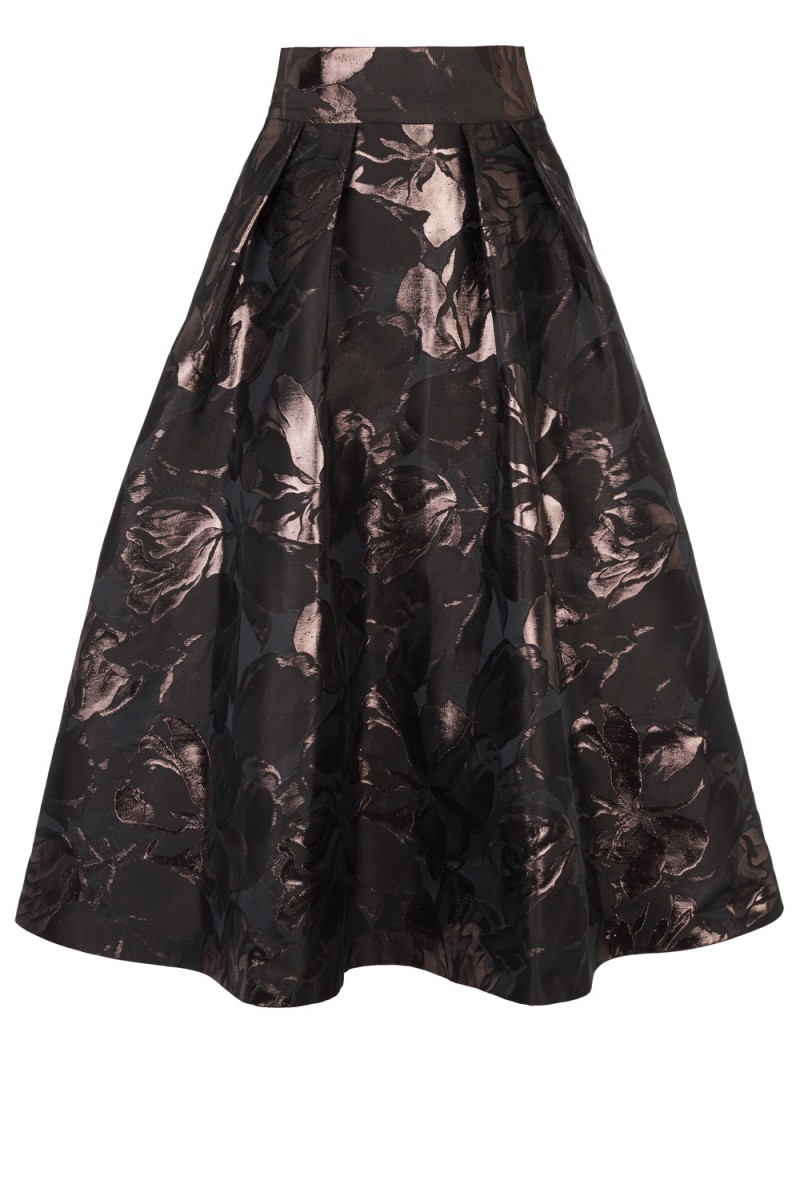 2. Coast Dorianna Skirt (€263.24)
This skirt is on the pricey side, and I would definitely consider it more of an investment piece. But I had to include it here because the length is so dramatic and stylish! I love the floral monochrome design, and black and white never go out of fashion.
Keep the top part and your accessories super simple for a dramatic outfit that really makes a statement.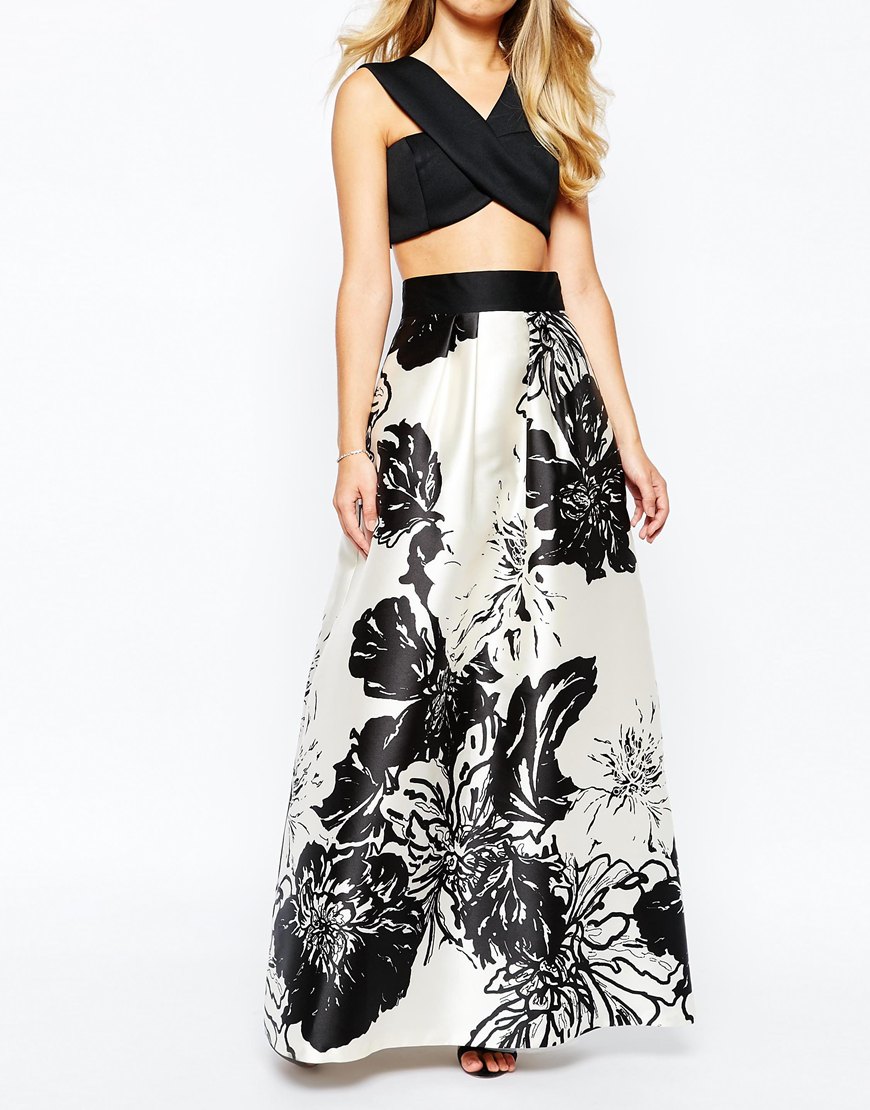 3. Melanie Metallic Skirt (€169)
This is another of Coast's great shapes, and I chose it because I love the metallic finish on the fabric. It makes it so unusual, and perfect for this time of year, though you could really wear it all year round.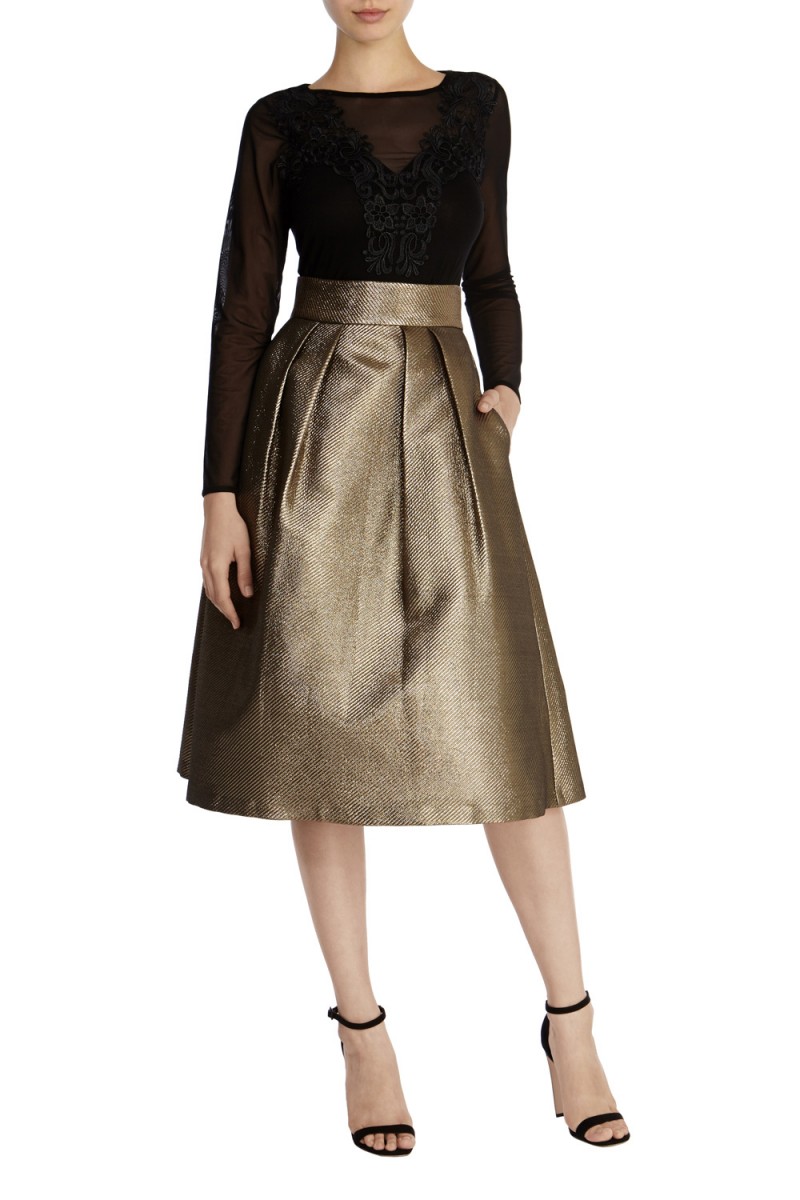 A simple pair of pearl or gold earrings would complement the colour perfectly.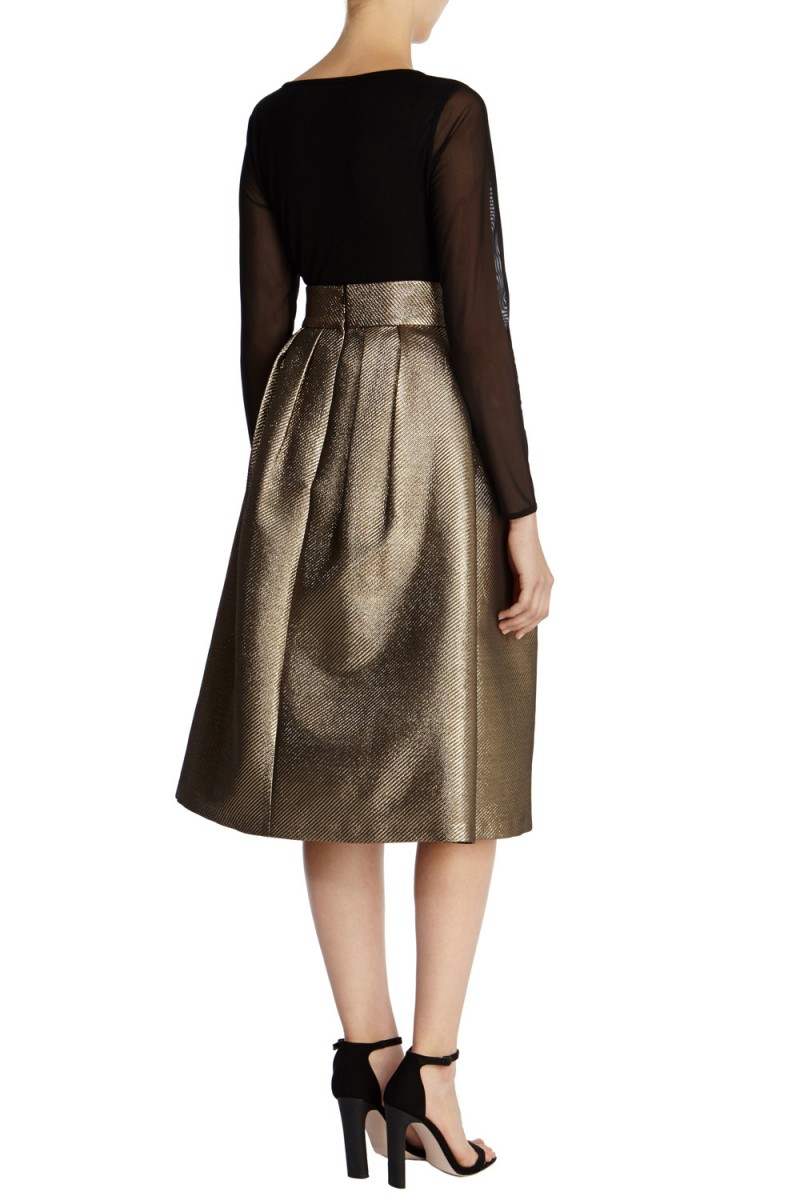 4. True Violet Midi Skirt (€80.88)
This skirt is funky and colourful… ideal for holidays, summertime or a buzzy event! The pretty colours mean that you can have some fun with trying out different shades of lipstick for the perfect colour pop, to bring out the oranges and purples.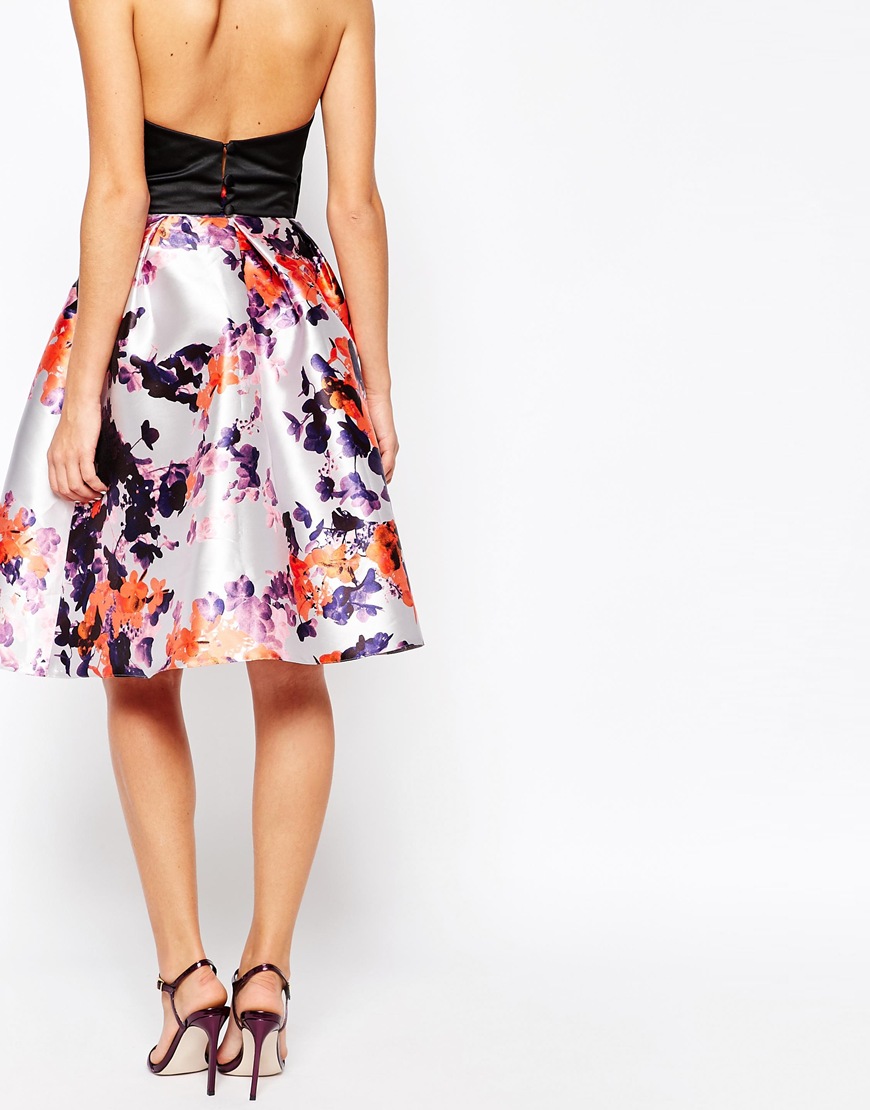 The shape is that little bit shorter, but still as flattering around the middle. The darker colours in the dress mean that a black or navy top would be ideal for this skirt.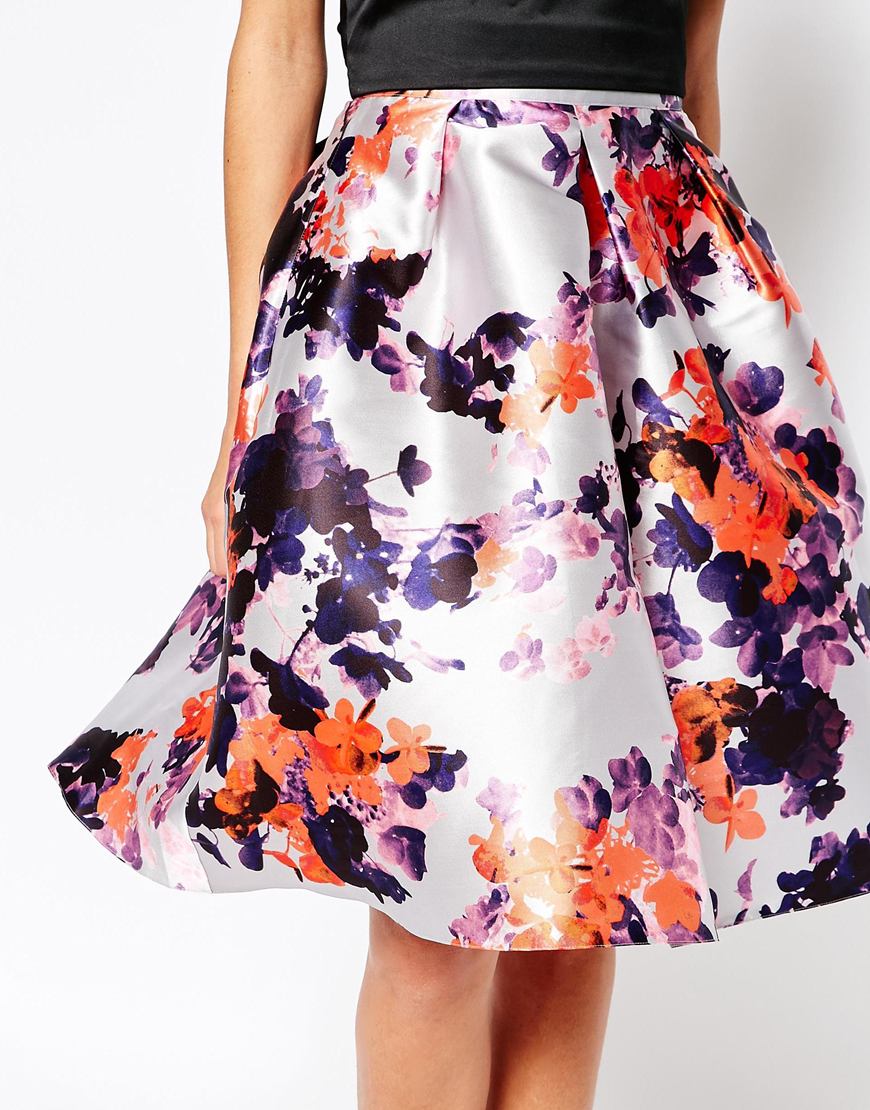 5. Closet Full Prom Midi Skirt in Silver (€79.41)
This satin-look skirt is excellent value, and comes with chic pockets too. I adore the greyish-silver colour, although it's also available in pale gold ( €79.41).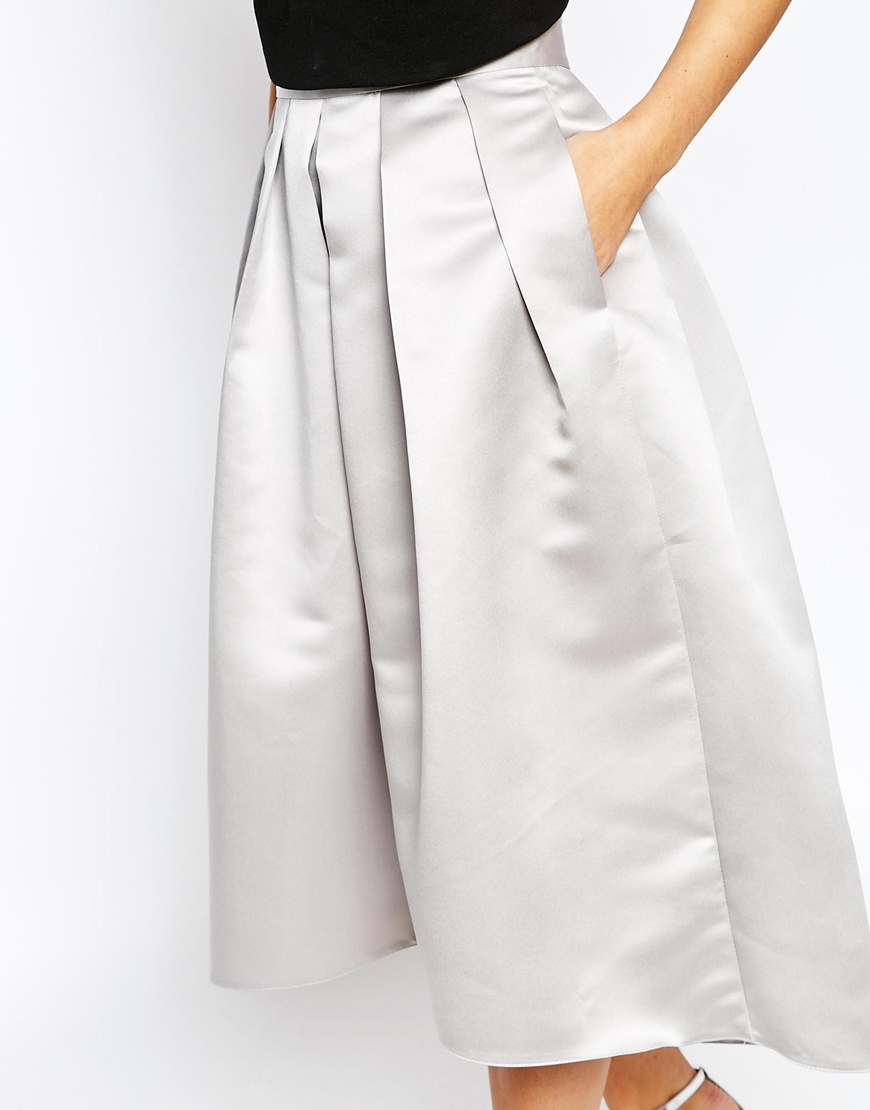 The fitted high waistband will flatter you in all the right places, and you could experiment with colours for tops to match with it. Black looks elegant, but white, navy or even a pop of a bright jewel colour like green or pink would look great too.