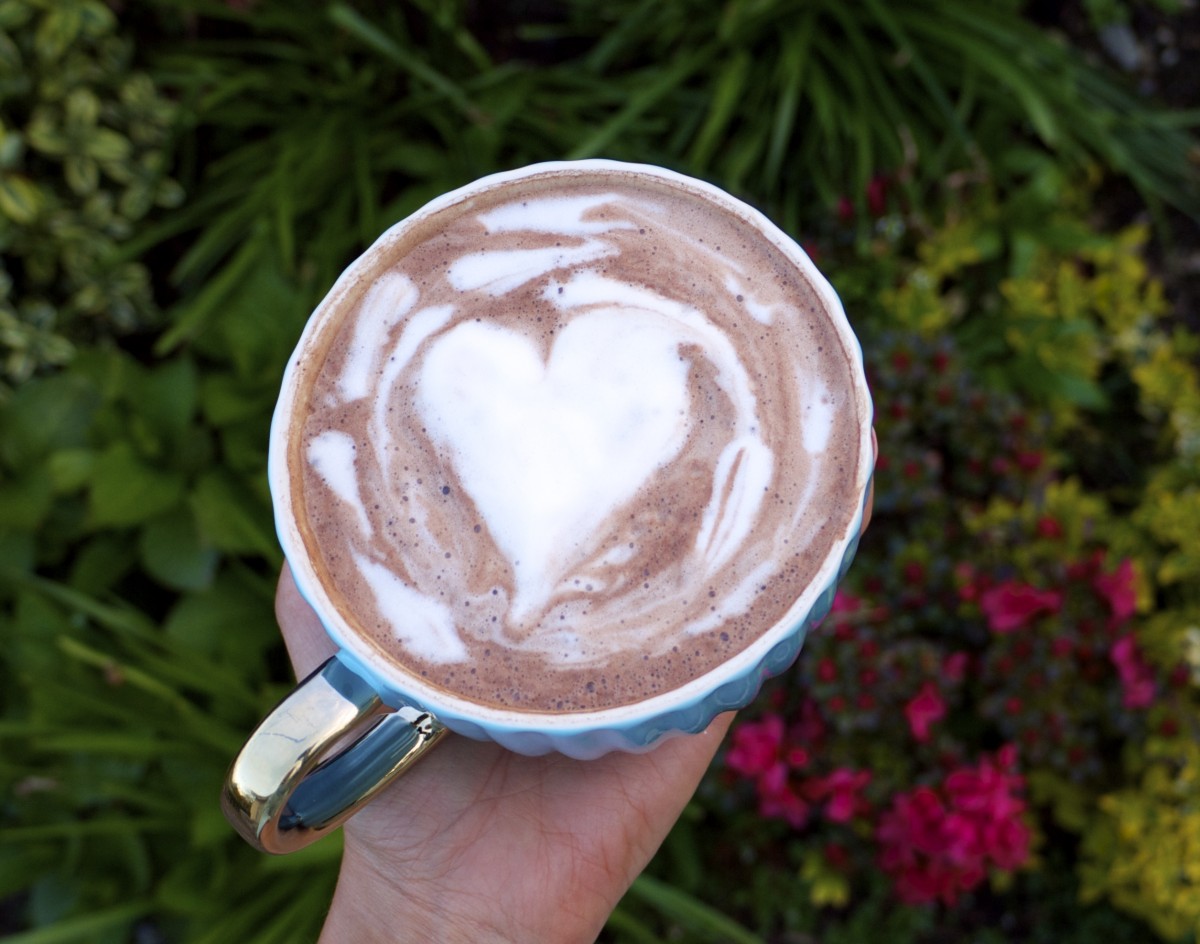 Hi everyone 🙂
Mmmm hot chocolate! This is the yummiest, most comforting drink and perfect for a Sunday evening. I've been feeling a bit under the weather today as it's been a hectic few weeks with work and I've been surviving on less sleep than normal. But I had a day off today and I made myself chill out at home. I'm not usually that good at just relaxing and doing nothing, so it felt strange but lovely!
This hot chocolate is one of my favourite treats, and it tastes so much more naughty than it really is. I used unsweetened almond milk, which froths really well using my Bialetti milk frother. I would fully recommend this if you love frothed hot drinks, as it's so simple and quick to use and creates microfoam, which is really thick and creamy. But this is just as delicious without using a frother.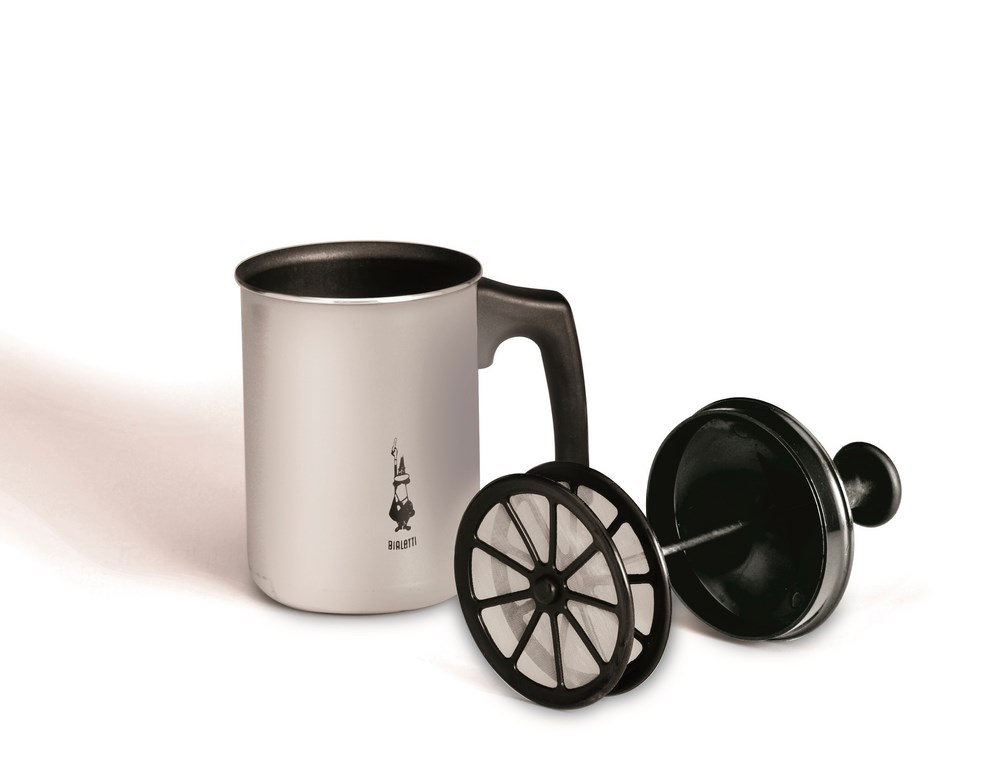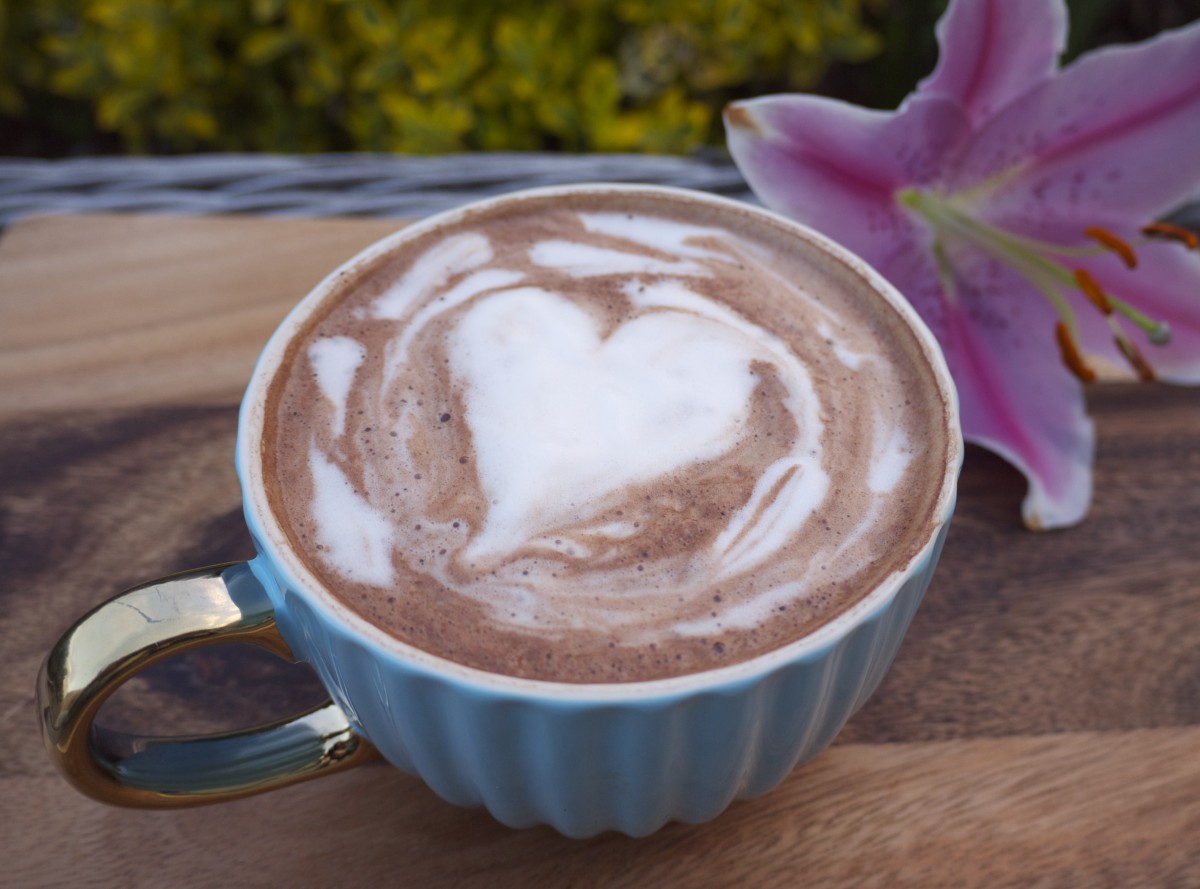 The chocolate is just raw cacao powder, lightly sweetened with liquid stevia and vanilla extract. Cacao powder is rich in antioxidants, minerals like calcium, iron and magnesium, which helps to calm anxiety and frazzled nerves. Exactly what most of us need on a Sunday evening!
No matter how old I get, I still get that familiar Sunday night worry…. have I done all my homework? Am I ready for a brand new week!? 😉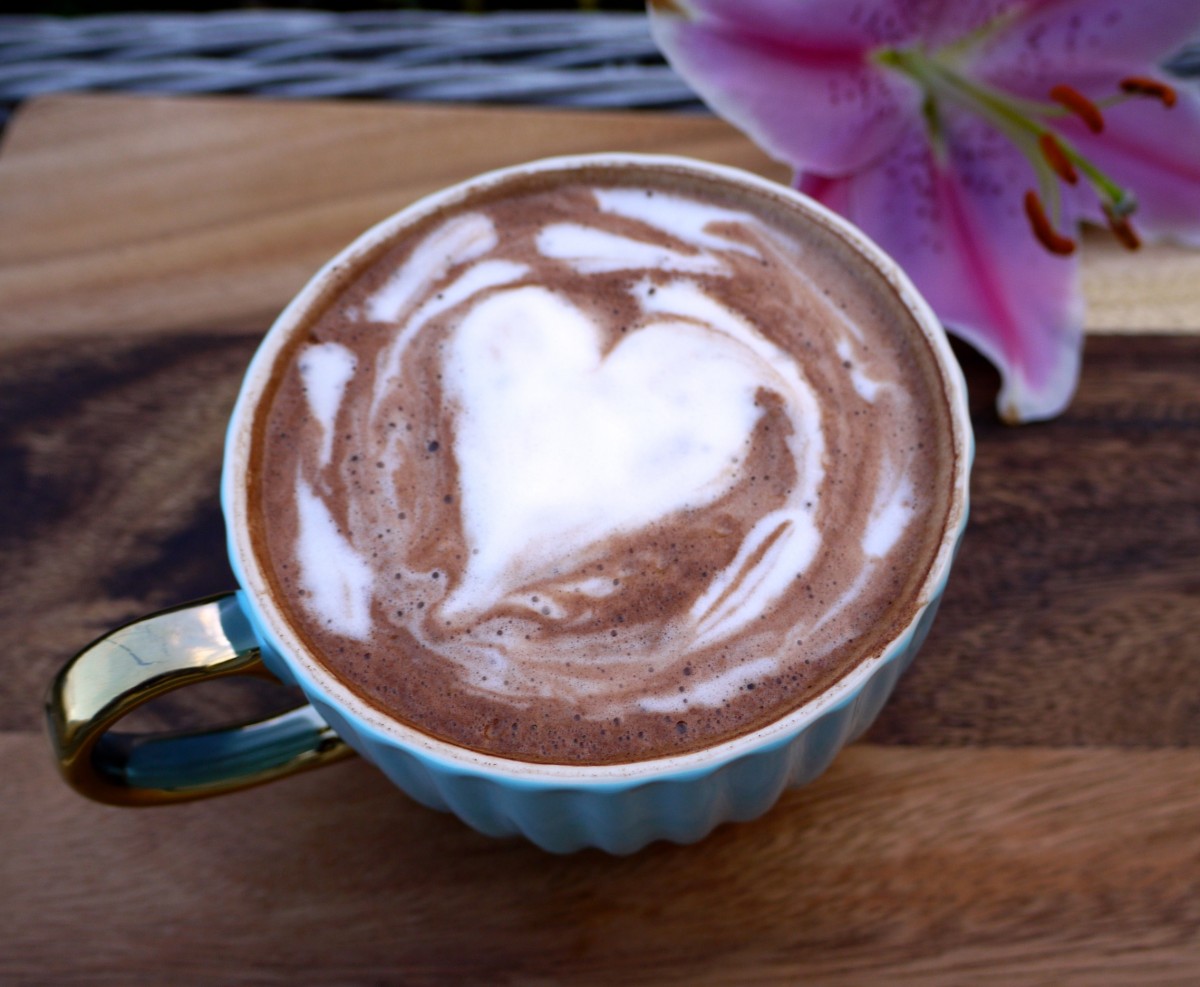 Healthy Hot Chocolate
2015-04-26 20:33:12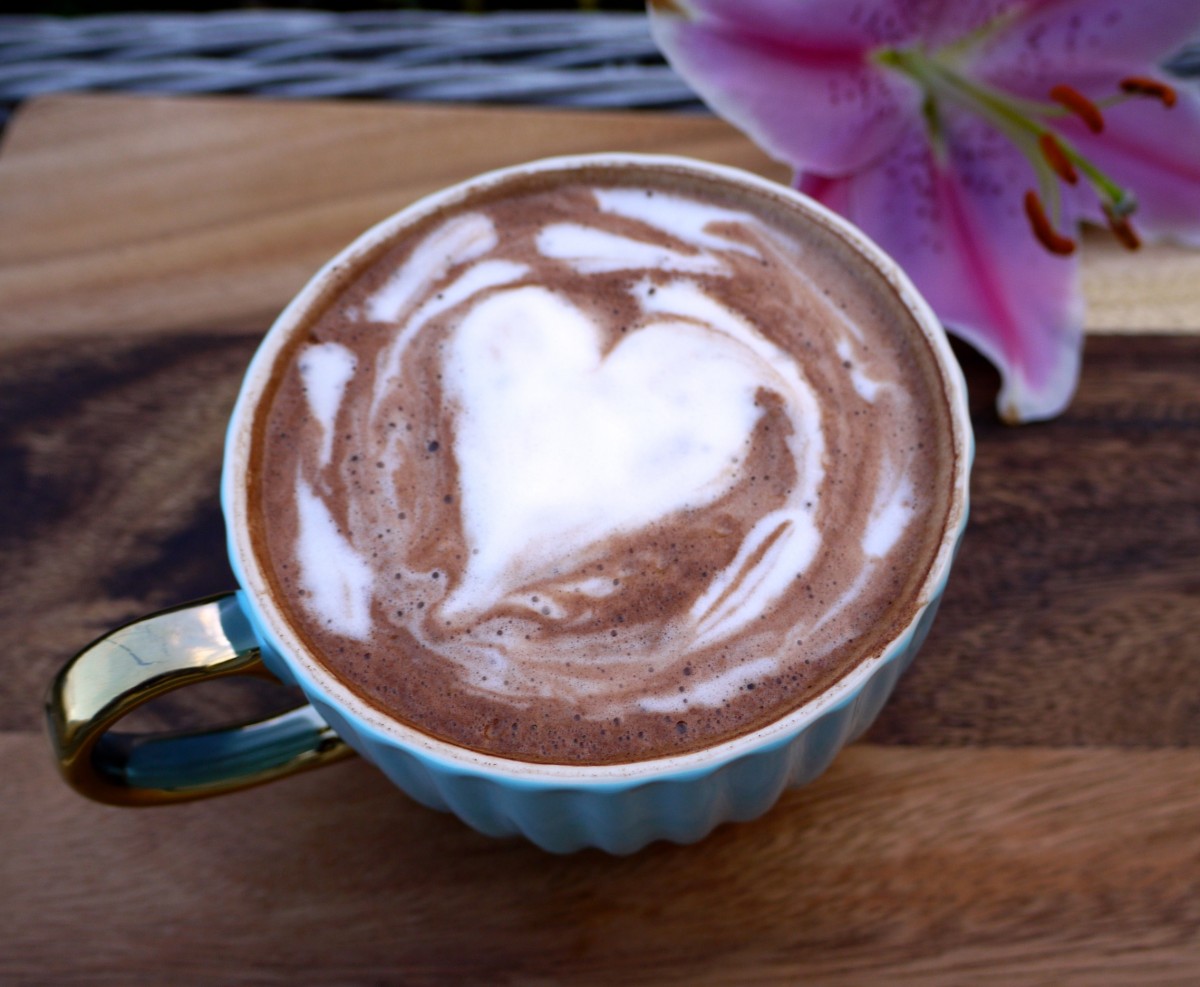 Serves 1
Comforting, creamy and delicious! Free from sugar and dairy.
Ingredients
250ml unsweetened almond milk
2 tsp raw cacao powder
4-5 drops liquid Stevia (or 1/2 tsp Xylitol)
1/2 tsp vanilla extract
Instructions
In a saucepan over a medium heat, heat the almond milk for 3-4 minutes until it's gently simmering. Remove from the heat.
Spoon the cacao powder into a mug and add the liquid stevia and vanilla extract.
If you have a home milk frother, pour 1/4 of the milk into the mug and stir well with the cacao powder. Froth up the rest of the milk and pour it on top, stirring gently.
If you're not using a frother, simply pour the milk on top of the cacao powder and stir well.
Enjoy!
Rosanna Davison Nutrition https://www.rosannadavisonnutrition.com/