Anybody who sits beside me on an airplane will spot my little ritual the moment I sit down. I always carry a small refillable bottle of sweet almond oil mixed with tea-tree oil, and when I get into my seat, I dab a few drops of this special mixture around my nostrils. As tea-tree oil has powerful anti-bacterial properties, this protects me from the multitude of bugs we can easily catch on a plane. Especially if the person beside you has a sniffly cold! The almond oil is just a moisturising carrier for the tea-tree oil as it can sting if applied neat. My mum taught me this particular trick and it works very well. I fly regularly and have never picked up an illness on a plane – so far! This is just one example of the numerous different ways we can use natural products as skincare, haircare, lip balms, exfoliators, face masks and so much more. While the types of foods we eat can boost our beauty, slow down ageing and give us a radiant glow from the inside out, raiding our own cupboards for beauty products is inexpensive, practical and not half as bonkers as it sounds!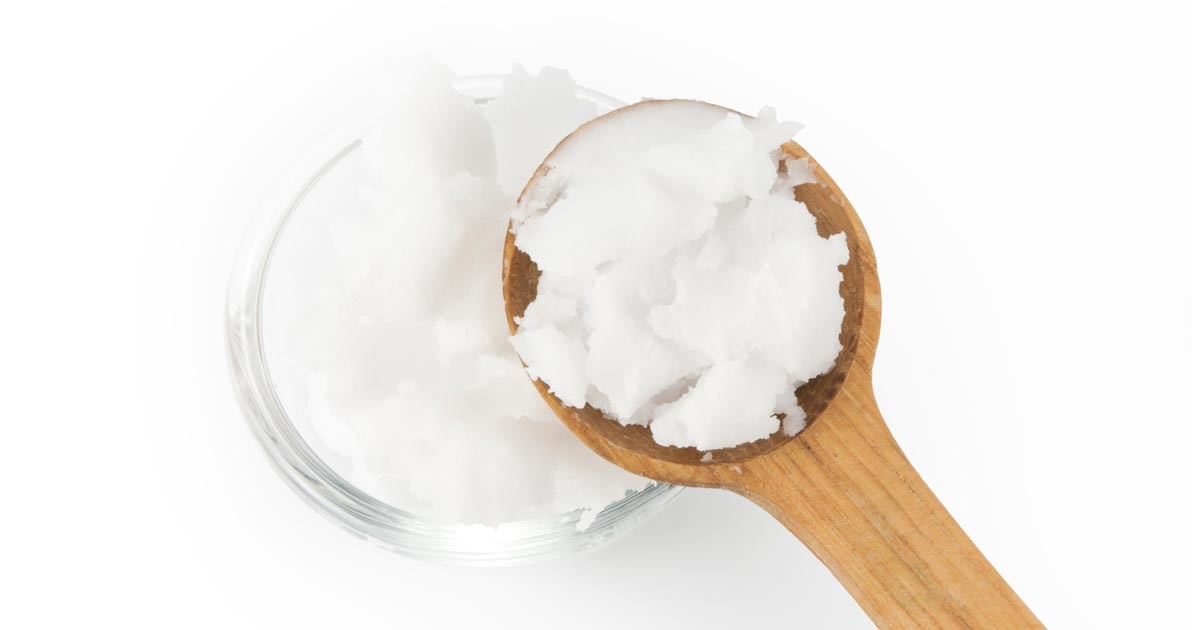 The Beauty of Coconut Oil
I've made no secret of my love for all things coconut, with plenty of my recipes featuring the hairy tropical favourite, which is technically a 'drupe' and not a nut. They're not only delicious but also jam-packed with healthy nutrients and can be used topically for their amazing skin and hair benefits. Our skin is our biggest organ, and it absorbs much of what is put onto it. If we closely watch what goes into our body, then it makes perfect sense to also avoid putting chemical ingredients onto it. In a world where we need to be so much more mindful of the multitude of chemicals, perfumes, toxins, parabens and other allergenic ingredients in the products that we put onto our body, coconut oil is the perfect honest and natural product. It's also far cheaper than purchasing separate body lotions, hair masks and all the many other products that we're convinced into buying by slick marketing campaigns. A naturally healthy glow primarily comes from the foods and nutrients that hydrate and nourish our skin. But for the best skin of our life, we need the right products to help lock in moisture, protect our skin from the sun and cleanse away make-up and dirt properly, while being gentle to our precious pores.
Coconut oil works extremely well as a body moisturiser, plus it makes us smell so delicious for the day. I associate the smell of coconut with holidays, so even smelling it on a chilly winter day keeps me in a great mood. I keep a jar on the bathroom shelf and slather it all over my body when it's still slightly damp from the shower. It's best left on to sink into it for a few minutes before getting dressed though, so clothes don't get covered in a layer of oil. If you have very dry skin on your face, then it can work well as a facial moisturiser too, and even a lip balm. But if you have more oily or combination skin like me, or tend to get break-outs, then it may cause pores to get clogged. An oil-free high SPF moisturiser that's free from perfumes and parabens, is better for everyday use to protect our skin from UV damage. Make sure you buy raw virgin coconut oil for its incredible benefits. It can end up being a little pricier, but a little goes a long way and the jar lasts for ages. If you're saving on multiple products, then it's worth buying a superior quality and versatile coconut oil.
Coconut Scrub
Regular exfoliation is important for a bright, smooth, clear complexion as it sloughs off dead skin cells, oil and grime, and encourages the production of fresh new cells. But body scrubs can be costly, and it seems silly to spend a fortune on them when it's so easy and cheap to make our own at home. For a fresh citrus scrub and the added skin brightening benefits of vitamin C-rich lemon, simply mix three-quarters of a cup of melted coconut oil with half a cup of brown sugar and the juice of a fresh lemon. Mix ingredients well and scrub your skin gently in the shower, paying extra attention to rougher areas like knees and elbows. Rinse thoroughly and enjoy your newly smooth and radiant skin!
Coconut Oil Hair Mask
We're often advised to use a hair treatment once a week to keep our locks silky smooth and free from breakage, but these can also be costly. Coconut oil happens to make a fantastic overnight hair conditioning treatment and smells yummy too. I just warm up coconut oil between my palms for a few seconds before smearing it all over my hair, and just avoiding the roots as they produce enough oil on their own. But those with very dry and brittle hair would benefit from coconut oil in the roots and massaged into the scalp to also prevent dandruff. I usually tie my hair up in a bun and leave the oil to soak in overnight. Don't forget to wrap a towel around your pillow so the oil doesn't soak into your pillow case! Rinse hair thoroughly the next morning and enjoy its tangle-free shine.
I used to spend a lot of money on expensive makeup removers for my eyes and face, before I realised that coconut does just as good a job as some of the top skincare brands. Warm up a teaspoon of oil between your hands and rub it all over your face and jawline to dissolve makeup, dirt and grease, before using your usual foaming cleanser or facecloth to wash everything off. Bingo! Make-up is cleansed off. Dab a little oil onto a cotton pad or bud to remove eye make-up too.