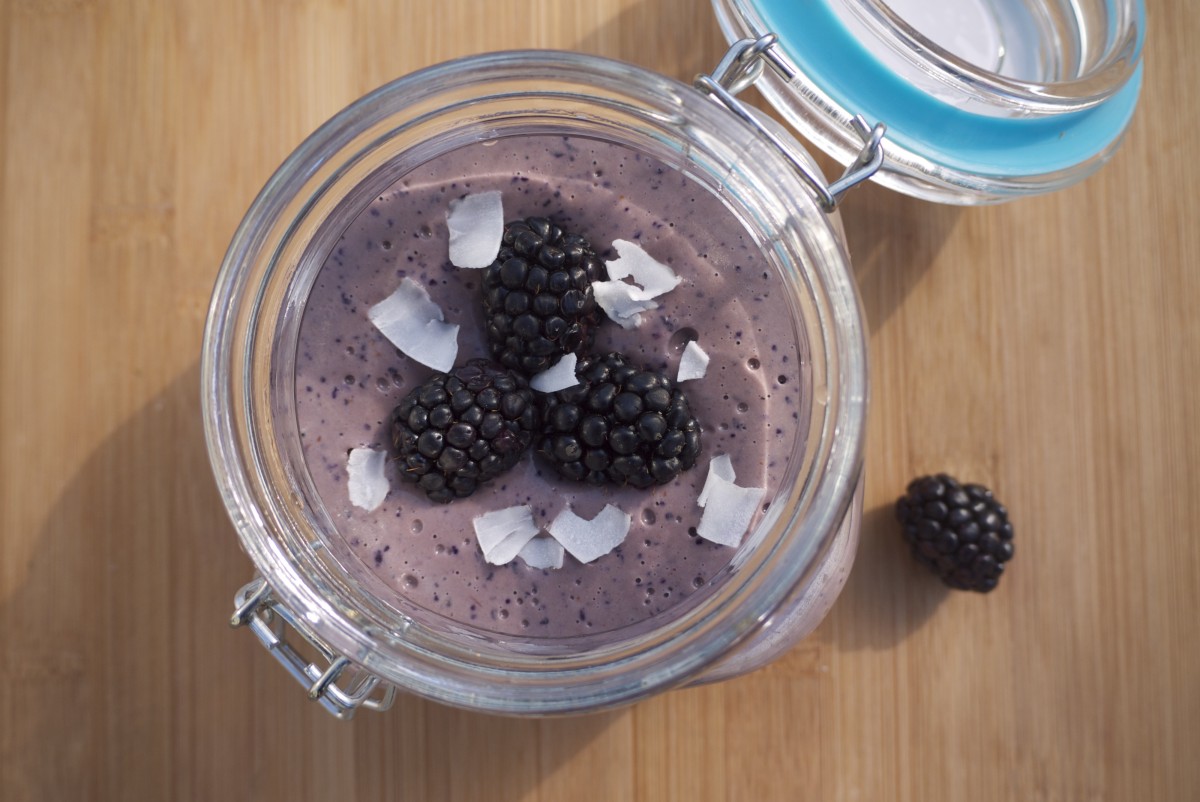 This is an absolute staple smoothie for me and I love it so much! As I weight train regularly with a trainer at BodyByrne Fitness, my body always craves a nourishing post-gym snack to boost my energy and recovery before I can get a proper meal in. So I often bring this smoothie along with me to the gym in a shaker and slug it back straight afterwards.
It's a good idea to get into having a protein and healthy carb-filled snack within 30-45 minutes of working out, as that's the time frame that glycogen levels in muscles need to be restored and torn muscle fibres need to begin the process of repair. The best results always come from clever nutrition!
As our bodies release free radicals into our system during vigorous exercise, it's also a good idea to fill up on an antioxidant-rich food directly afterwards. Antioxidants help to mop up damage done by free radicals circulating our system, and over time this helps to prevent signs of premature ageing.
I'm a huge fan of blueberries, as they're the food highest in antioxidants and so easily available, plus one of the fruits lowest in sugar if you prefer to avoid even natural sugars.
I also used Sunwarrior raw vegan protein powder, as it tastes great and is free from artificial ingredients, sugar and other nasties. It's definitely a kitchen staple for me and comes in yummy flavours like vanilla and chocolate!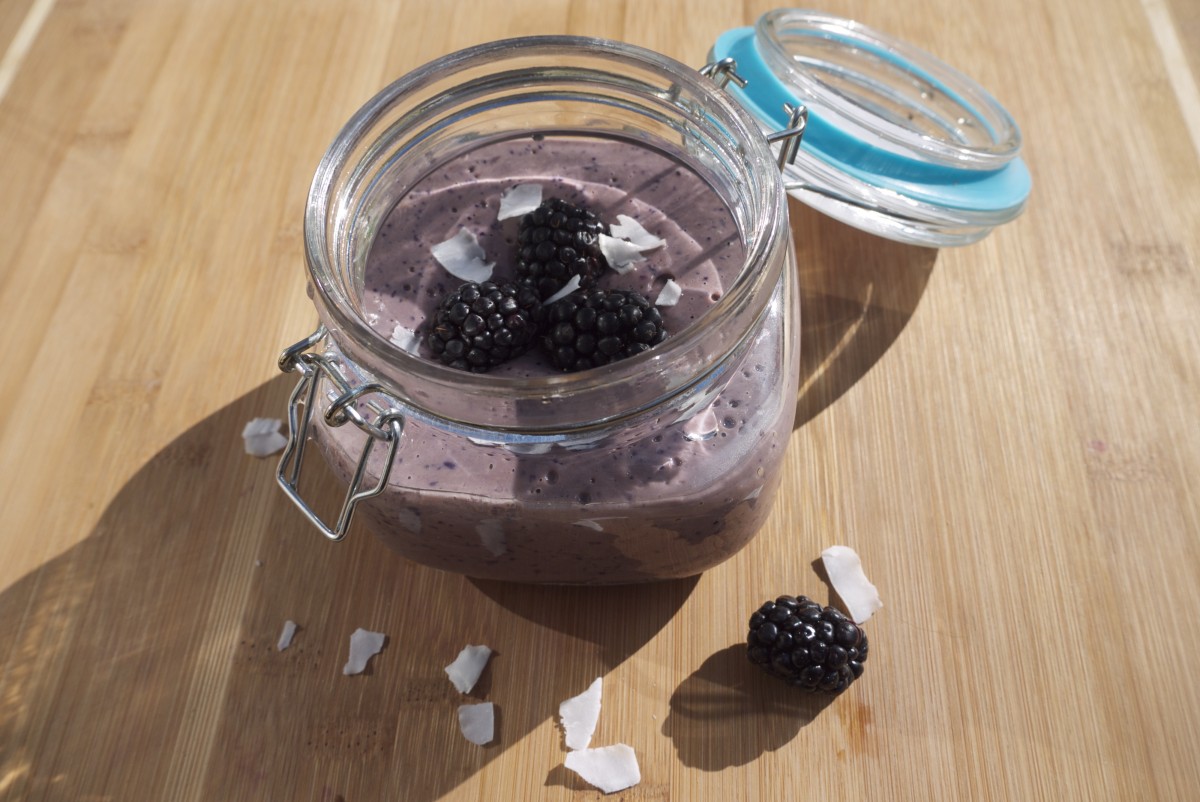 Blue Warrior Protein Smoothie
2015-03-03 13:43:30
Serves 1
A thick, creamy smoothie to help repair torn muscles after a workout and fill our body with antioxidants!
Ingredients
2 scoops vanilla Sun Warrior Protein Powder
1 tbsp whole/milled chia seeds
120ml (1/2 cup) unsweetened almond milk
1 tsp vanilla extract
125g fresh blueberries, rinsed
3 ice cubes
Blackberries and flaked coconut, to garnish
Instructions
Place all ingredients into the blender and blend until smooth.
Serve chilled, garnished with blackberries and flaked coconut.
Rosanna Davison Nutrition https://www.rosannadavisonnutrition.com/