I am so excited to finally reveal what I've been working on for the past few weeks… my first ever Beauty, Food and Fitness Workshop!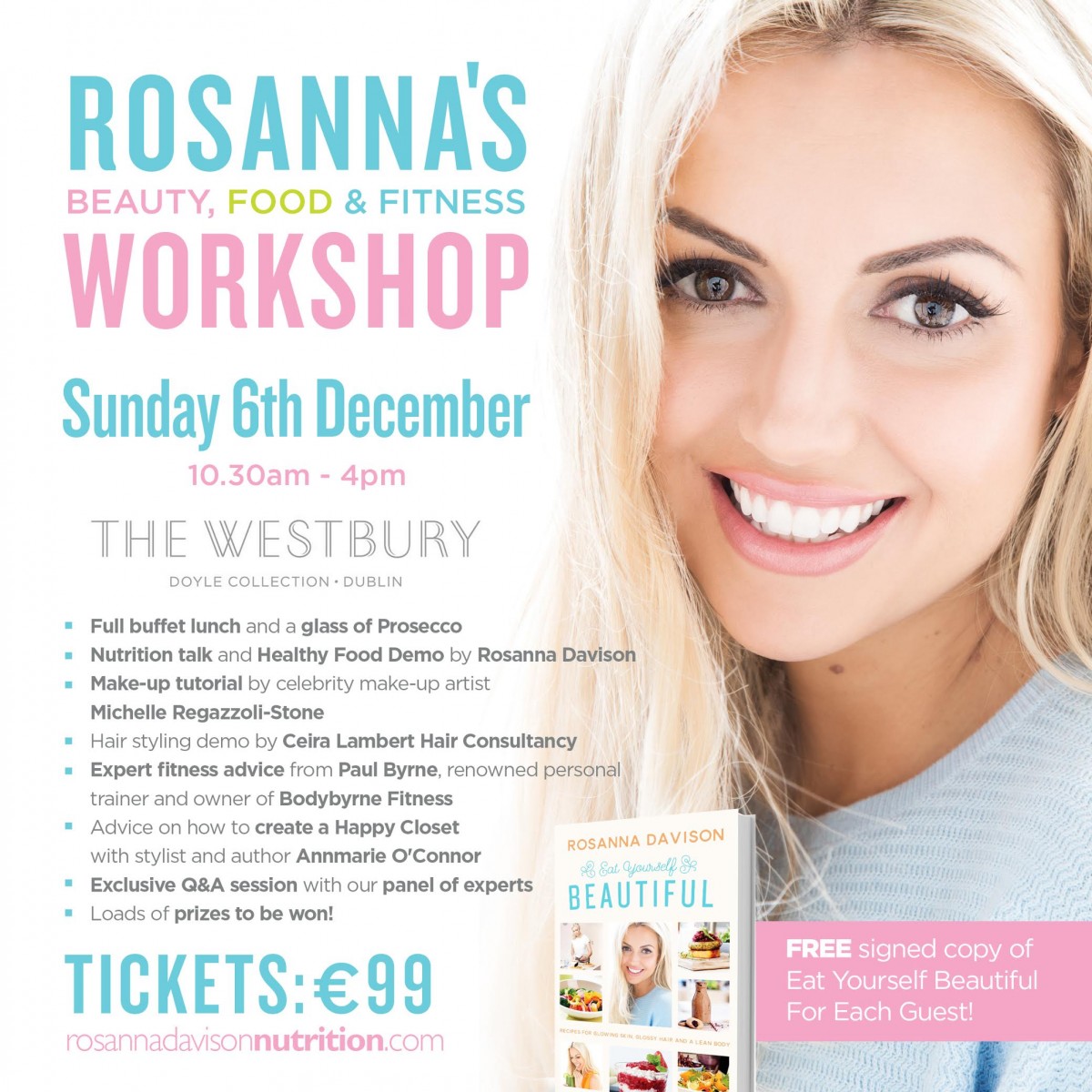 For so long, I had wanted to organise a really interesting and interactive event, where I could meet readers, answer questions and share all of my favourite beauty, food and fitness tips.
I have also enlisted the help of some of the top experts in their respective fields, for a fun and informative festive day out on Sunday December 6th, at the stylish Westbury Hotel, located in Dublin's bustling city centre.
Guests will be welcomed with tea and coffee, before sitting down to a great series of onstage presentations and demos:
* Guests will be treated to a full buffet lunch and complimentary glass of Prosecco
* A FREE signed copy of Eat Yourself Beautiful for each guest
* A nutrition and health talk by Rosanna Davison, followed by a healthy sweet treat demo and tasting
* A full make-up masterclass by celebrity make-up artist Michelle Regazzoli-Stone and a hair-styling demo by Ceira Lambert Hair Consultancy
* An in-depth fitness talk by Paul Byrne, renowned personal trainer and owner of Bodybyrne Fitness
* Advice on how to create a Happy Closet with stylist and author Annmarie O'Connor.
* A Q&A session with our panel of experts
* Loads of prizes to be won!
* A Book signing with Rosanna after the event
* Great goody bags to take home with you!
Please click here for ticket details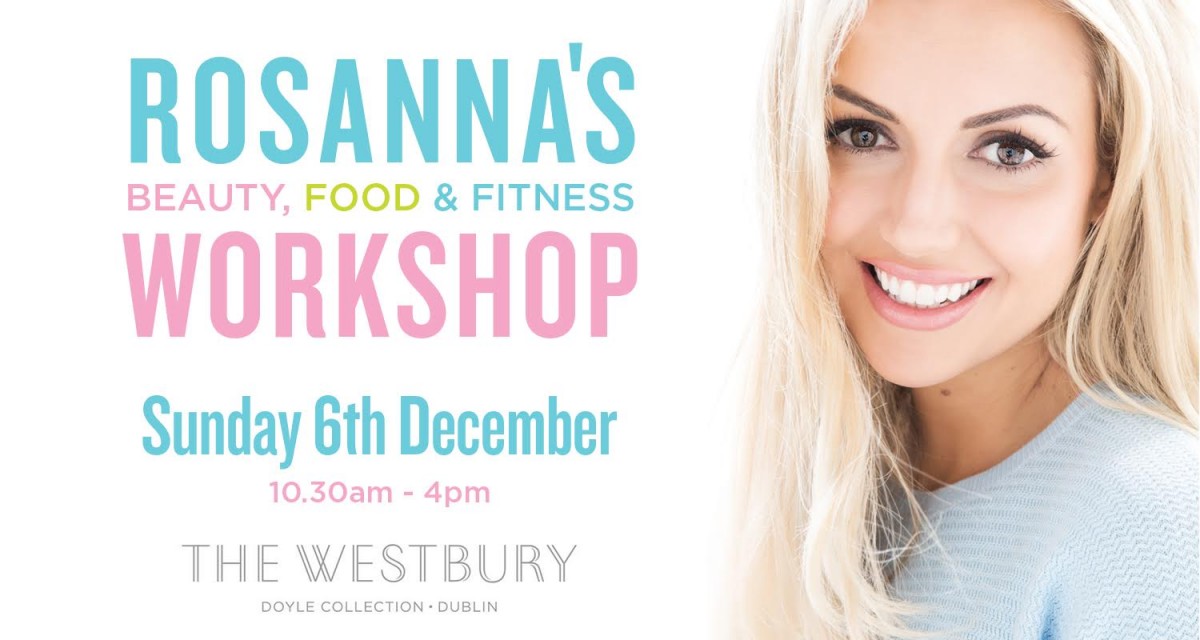 I look forward to meeting you on December 6th, for a fun and festive day out, with loads of great prizes to be won!
R x