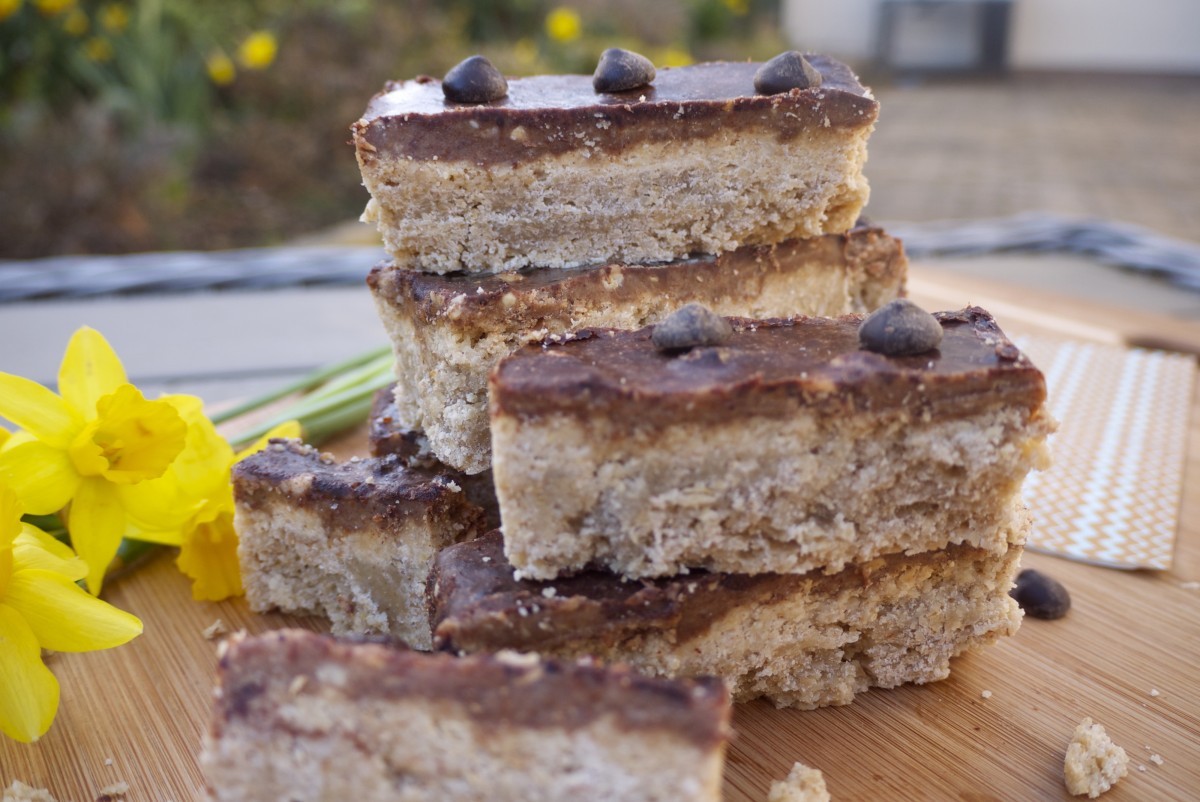 My SoSueMe recipe of the week for chocolate caramel shortbread is a dream for anyone who has a bit of a sweet tooth but doesn't want to totally destroy their healthy eating plan with loads of refined sugar! It's also the perfect sweet treat to make for friends and family over the weekend.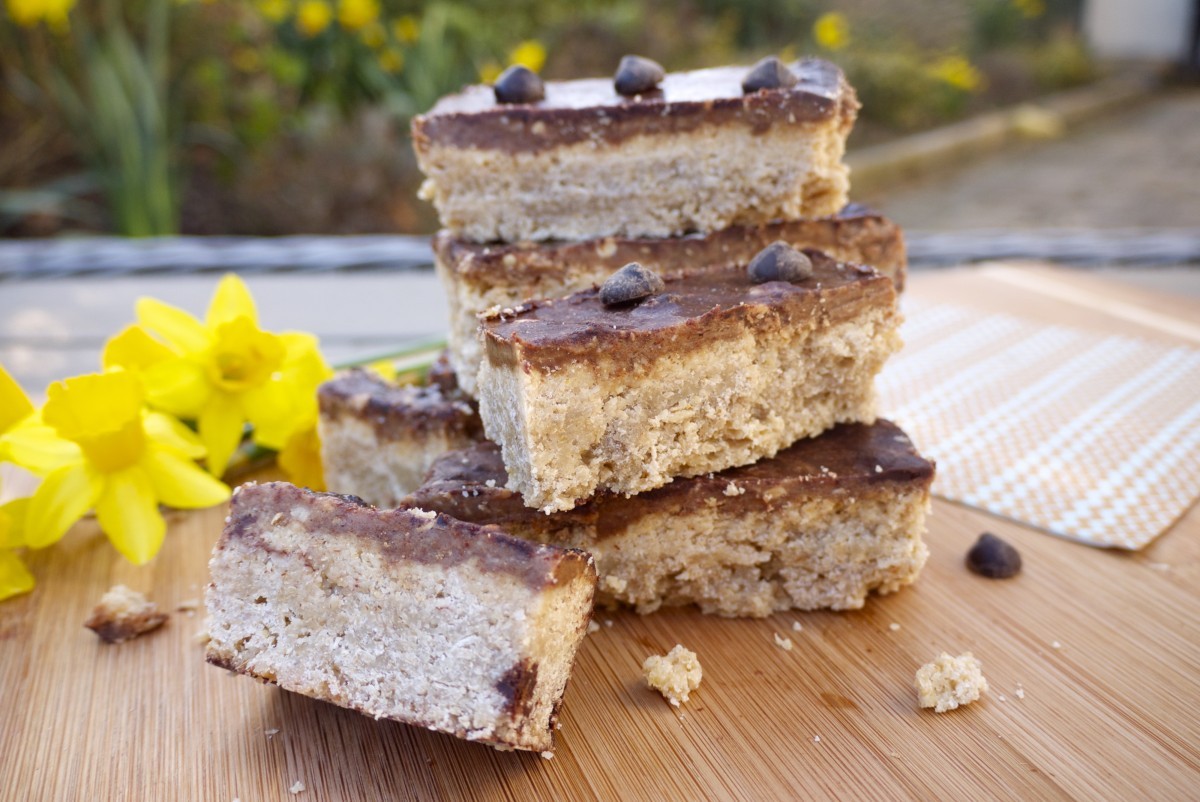 I'm actually a little bit in love with this shortbread! I used to make batches of shortbread when I was a little girl, using butter, flour and sugar. It was deceptively simple but produced this incredible buttery, sugary, crumbly biscuit.
I hadn't tried making it for years, as I just assumed that it would never be the same. But with a packet of oats sitting in my cupboard, I thought that their texture might just lend itself to shortbread. The butter and sugar were easy to replace, as I just used melted coconut oil and maple syrup. The caramel layer is so similar to real caramel, and the chocolate topping is just cacao powder and coconut oil blended into a smooth chocolate sauce.
Everybody will love these shortbread treats!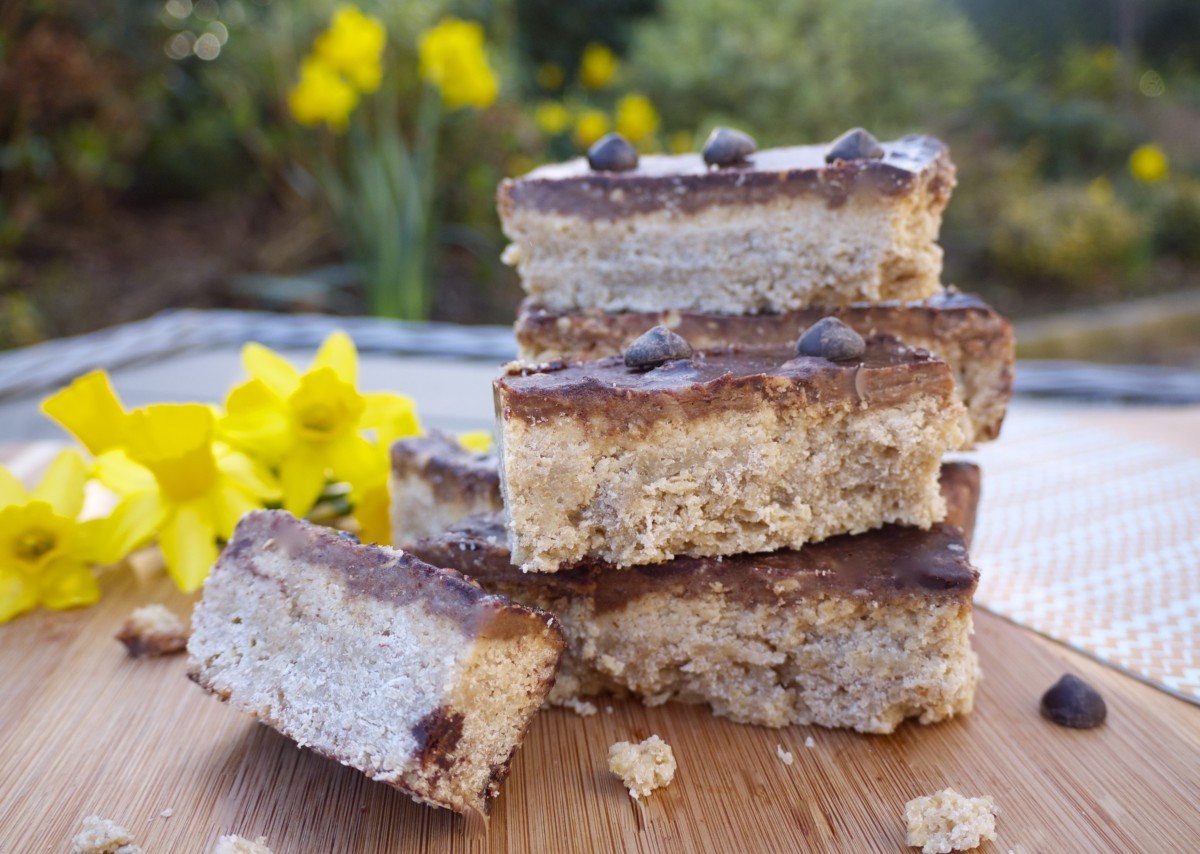 I would love to know if you get a chance to make this chocolate caramel shortbread recipe! Simply tag #RosannaDavisonNutrition on Instagram or Twitter or come on over to my Facebook to say hello 🙂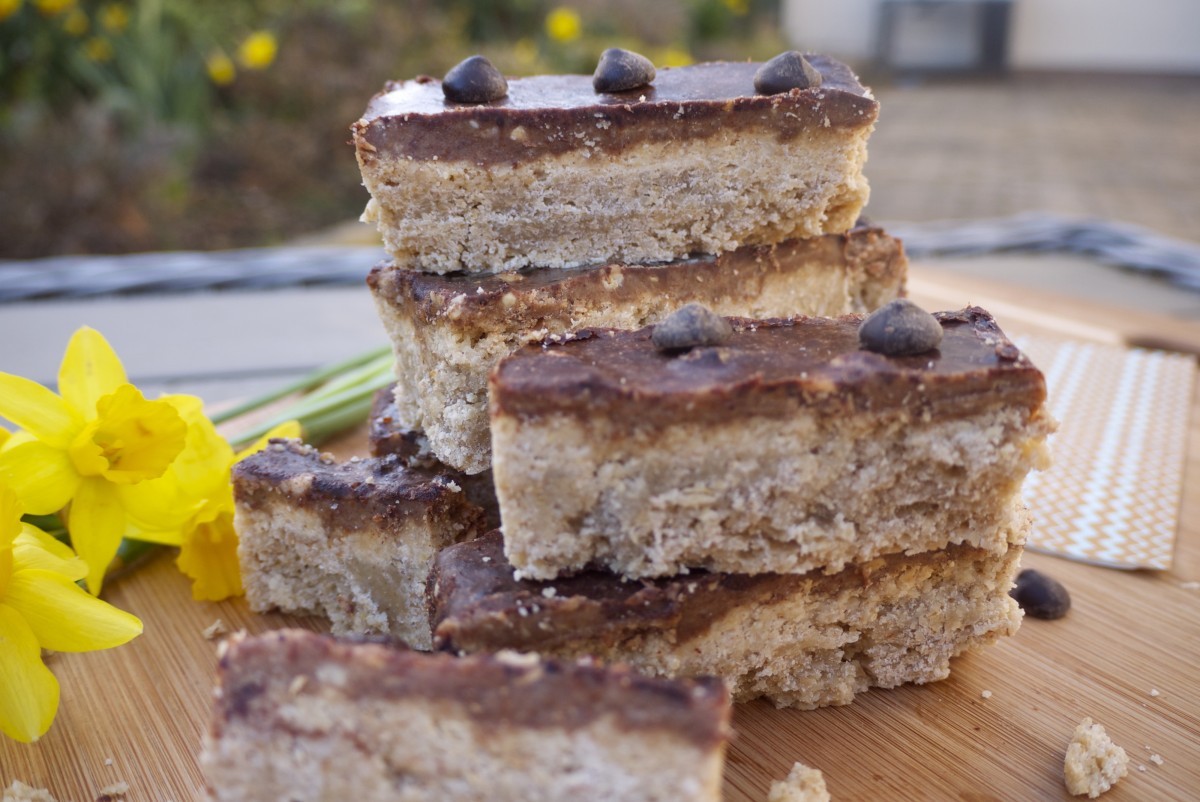 Chocolate Caramel Shortbread
2015-09-19 00:17:34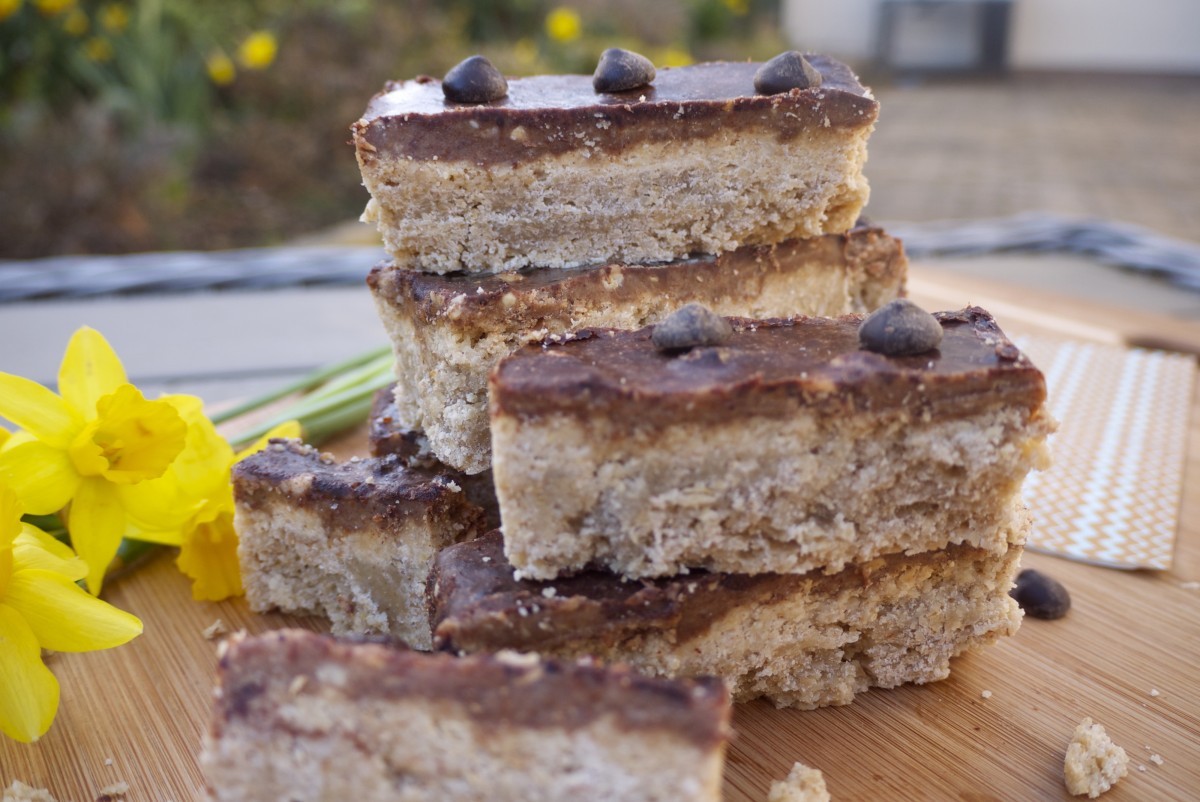 A delicious sweet treat that everybody will enjoy. It tastes far naughtier than it really is!
For the Shortbread Crust
180g (2 cups) rolled oats (I used a gluten-free brand)
70g (½ cup + 2 tbsp) coconut flour
45g (½ cup) melted coconut oil
160g (½ cup) pure maple syrup
2 tsp pure vanilla extract
For the Caramel Layer
125g (½ cup) raw unsalted almond butter
160g (½ cup) pure maple syrup
70g (⅓ cup) virgin coconut oil
2 tsp pure vanilla extract
Pinch of salt
For the Chocolate Layer
72g (½ cup + 2 tbsp) raw cacao powder
45g (½ cup) virgin coconut oil
4 tbsp pure maple syrup
To Make the Shortbread base
Preheat oven to 180C.
Place the rolled oats in a food processor and combine until a fine flour is formed.
Put the oat flour, coconut flour, coconut oil, maple syrup, and vanilla extract into a large mixing bowl and mix until well combined.
Lay down a piece of greaseproof paper in a baking tray and move the crust mixture into it. Press it down with your hands and ensure the top is smooth and even.
Use a fork to pierce a few holes throughout the crust and bake for 12-15 minutes until it begins to turn golden-brown. Remove it from the oven and leave aside to let it cool.
To Make the Caramel Layer
Place the almond butter, maple syrup, coconut oil, vanilla extract, and sea salt in a small saucepan over a medium to low heat. Stir gently for 3-4 minutes until all the ingredients are melted together.
Remove it from the heat and allow it to cool.
When the crust has is fully cool, pour the caramel over the top of it and spread it out evenly.
Place the tray in the freezer for 20-25 minutes to set the caramel.
To Make the Chocolate Topping
Place the raw cacao powder, coconut oil, and maple syrup in a small saucepan over low heat. Keep stirring until all of the ingredients have melted together into a chocolate sauce.
Pour the chocolate sauce over the caramel layer and spread it out evenly.
Place the tray back into the freezer for 20-25 minutes to set the chocolate layer.
Take the entire shortbread out of the tray and carefully use a sharp knife to slice it into bars. The crust is dense and may be difficult to cut after it's been in the freezer, so patience might be needed!
Notes
Store the shortbread in the fridge in an airtight container.
Rosanna Davison Nutrition https://www.rosannadavisonnutrition.com/