Yesterday morning and evening, I had the pleasure of speaking at the launch of a fantastic new product to the Irish market, called Regenerate. (€13.99 from Boots for the toothpaste).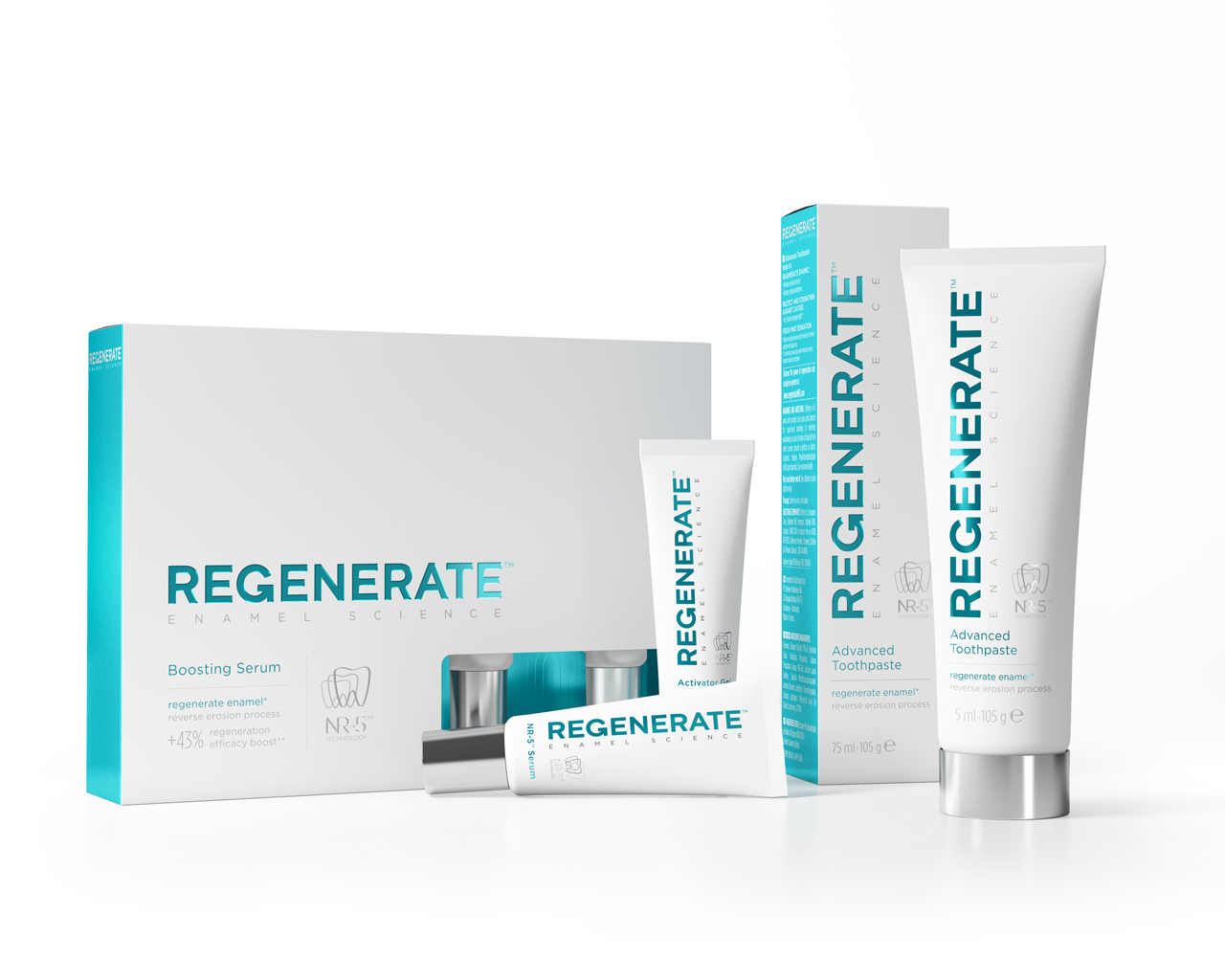 With regular use, Regenerate is clinically proven to act on the early invisible stages of tooth erosion by restoring the mineral content and micro hardness of tooth enamel. Its unique NR-5™ ingredients form a fresh supply of enamel mineral, which wrap and integrate onto the teeth and regenerate enamel mineral with exactly the same mineral tooth enamel is made of.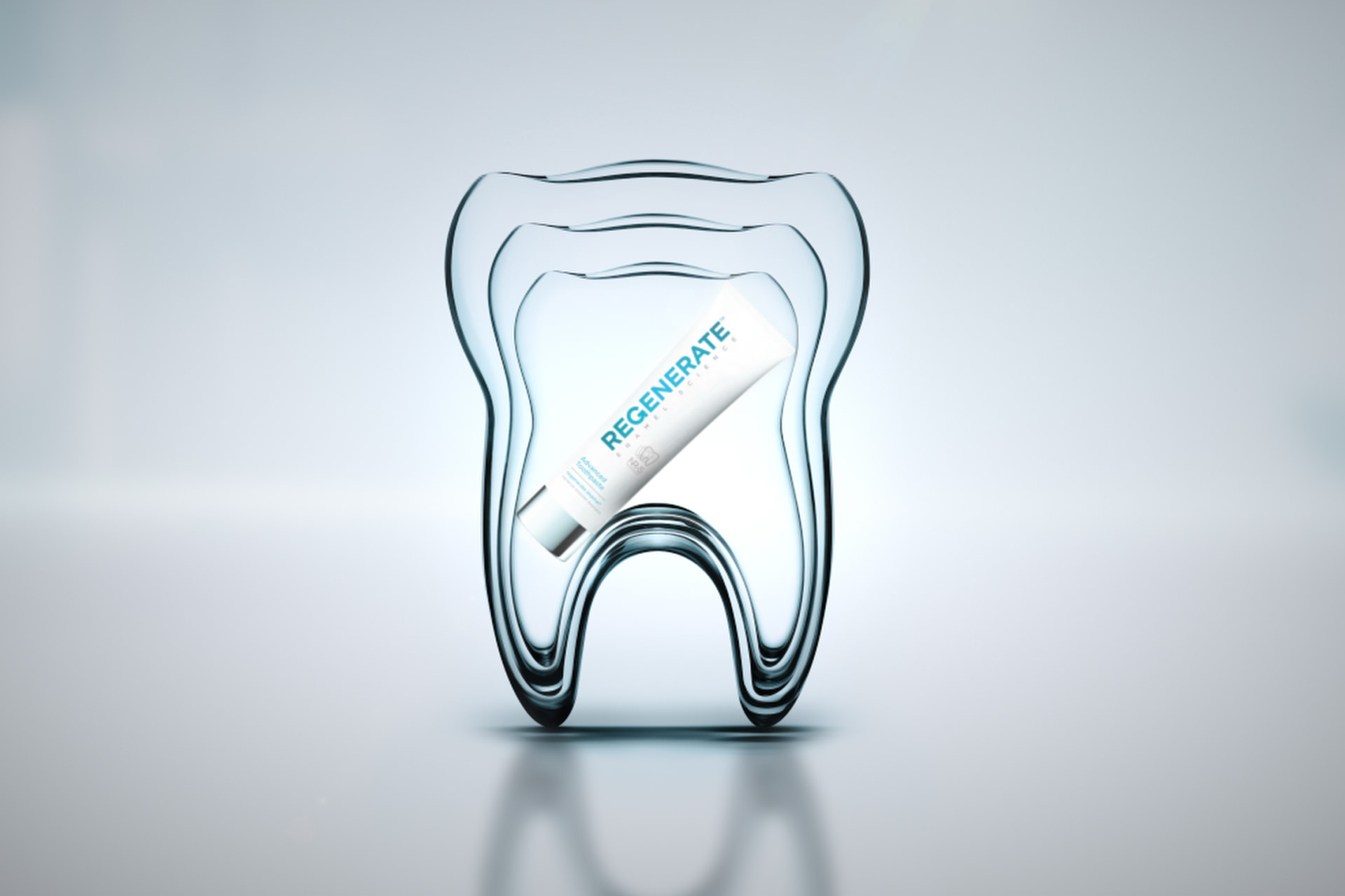 I was so excited to hear this, because I often worry about my tooth enamel from years of eating lots of fruit and drinking tea and warm lemon water.
The interesting thing about lemon water is that it acts as an acid to your tooth enamel, gradually softening it, yet it metabolises to an alkaline substance in your body. As our blood and body tissue favour a slightly alkaline environment, this is considered a healthy drink to hydrate the system and stimulate digestion.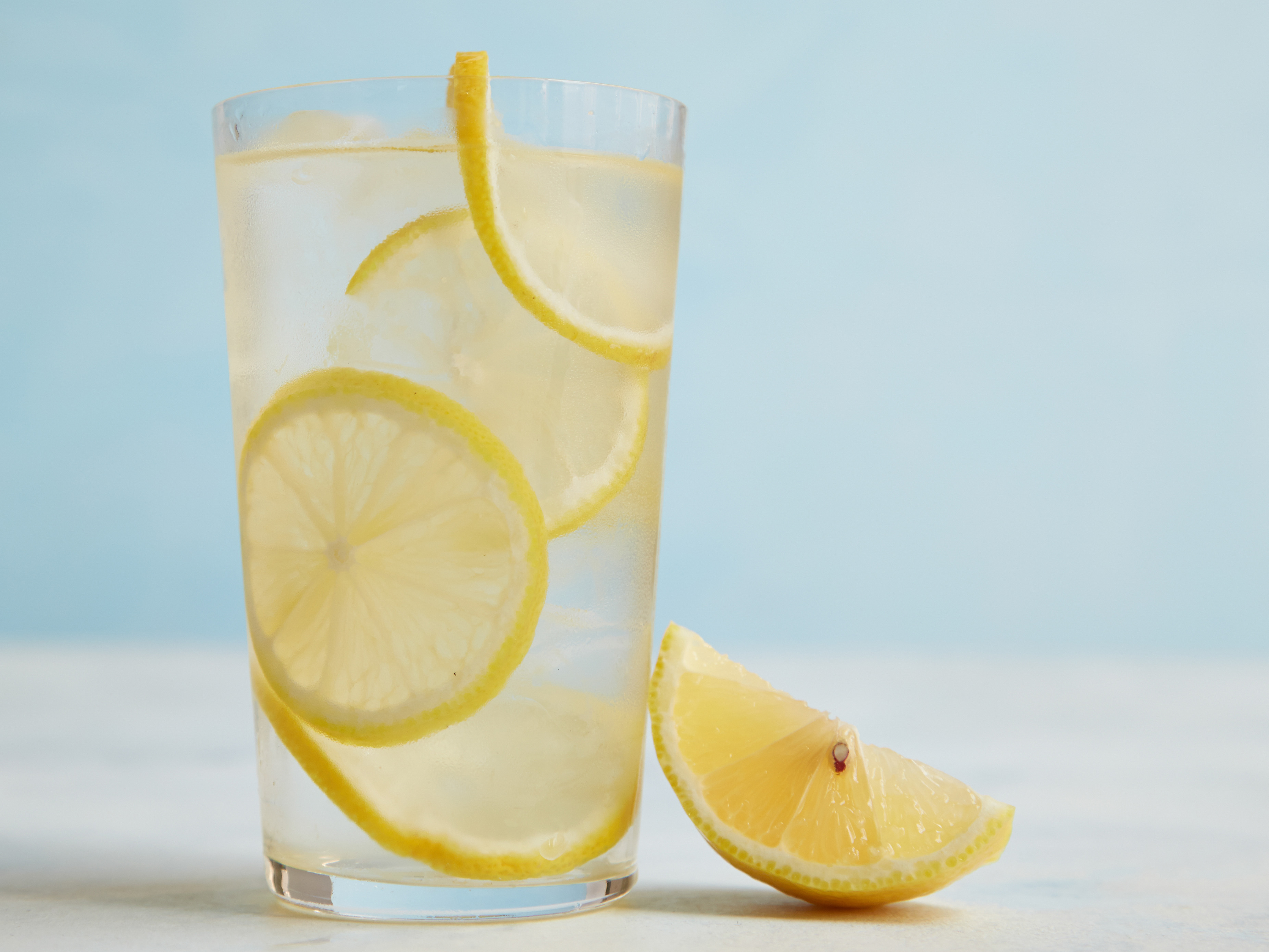 If you're worried about your tooth enamel, my advice is to drink warm lemon water only in the mornings rather than sipping on it throughout the day. Also reducing your intake of sugary foods, fruit juices, tea and coffee can help to preserve your teeth for longer.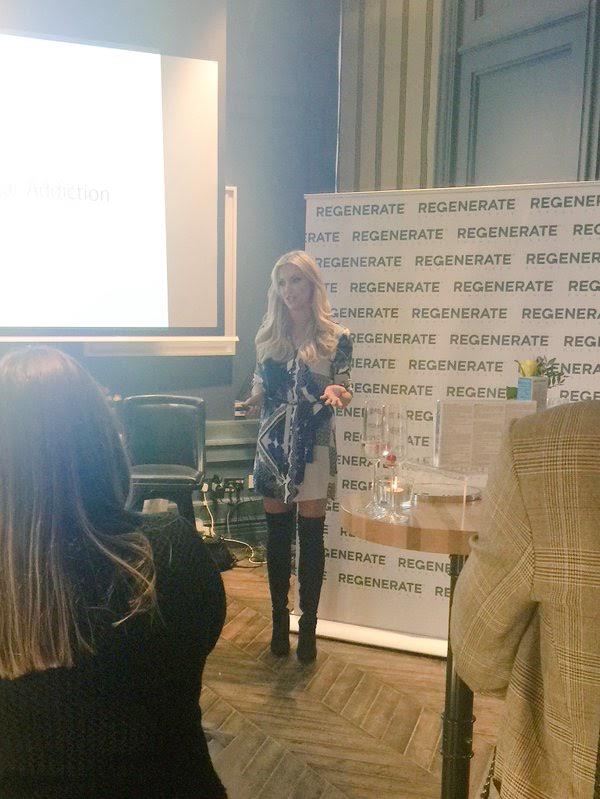 To tie in with the healthy teeth and smile message of the event, which was held in the Blue Room at Dublin's chic Dean Hotel, I spoke about sugar, the cycle of sugar addiction, and gave some of my favourite tried-and-trusted tips for quitting sugar for good. Check out this post on sugar for more info 😉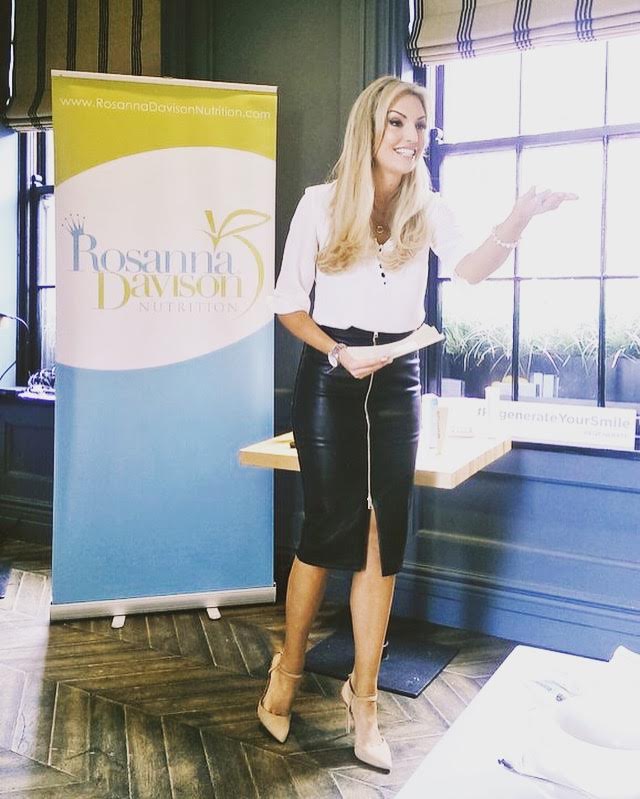 Earlier in the day, I had also spoken about sugar to a smaller group of media at the Regenerate morning press launch, and also gave my opinion on superfoods: I feel that the word 'superfood' has become a bit of a marketing buzzword and useful for selling products, but in reality I would consider pretty much all whole plant foods as superfoods, for their vast array of nutrients, antioxidants and fibre. Plus it's much cheaper to shop for good old fruit and veg in your local supermarket's produce section than it is to buy expensive supplements!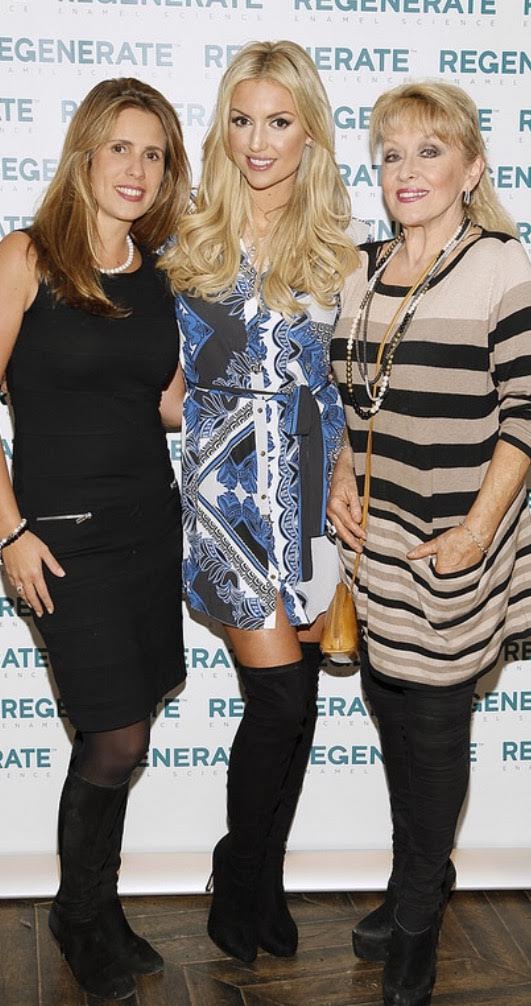 It was lovely to chat to so many interesting people at the event, including Adele King (R) and Jaimie Patrick (L), who is the brand's sales and marketing director.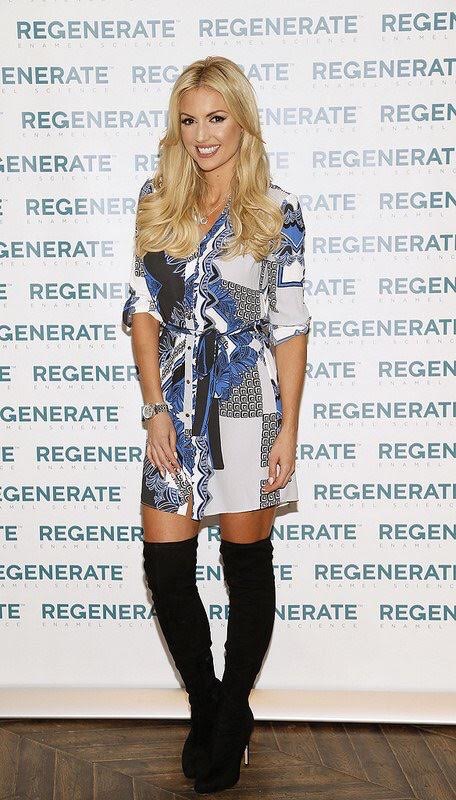 And for those asking for my outfit on social media, here are the details…
My blue and white shirt dress is from River Island (€65), and was really comfy to wear. I was actually feeling a little bit bloated after a brilliant four days in Barcelona sampling all of the delicious food there, and only got home in the early hours of Monday morning, so I felt that something looser would work best 🙂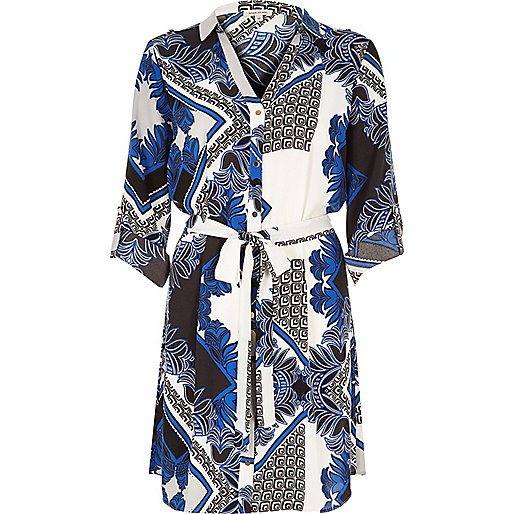 My boots were a purchase from ASOS (€51.41) last Autumn, but I've worn them countless times since. I didn't fancy wearing black tights with the dress and bare legs felt a little bit chilly, so the long boots ended up being a good compromise! They're surprisingly comfortable too 🙂