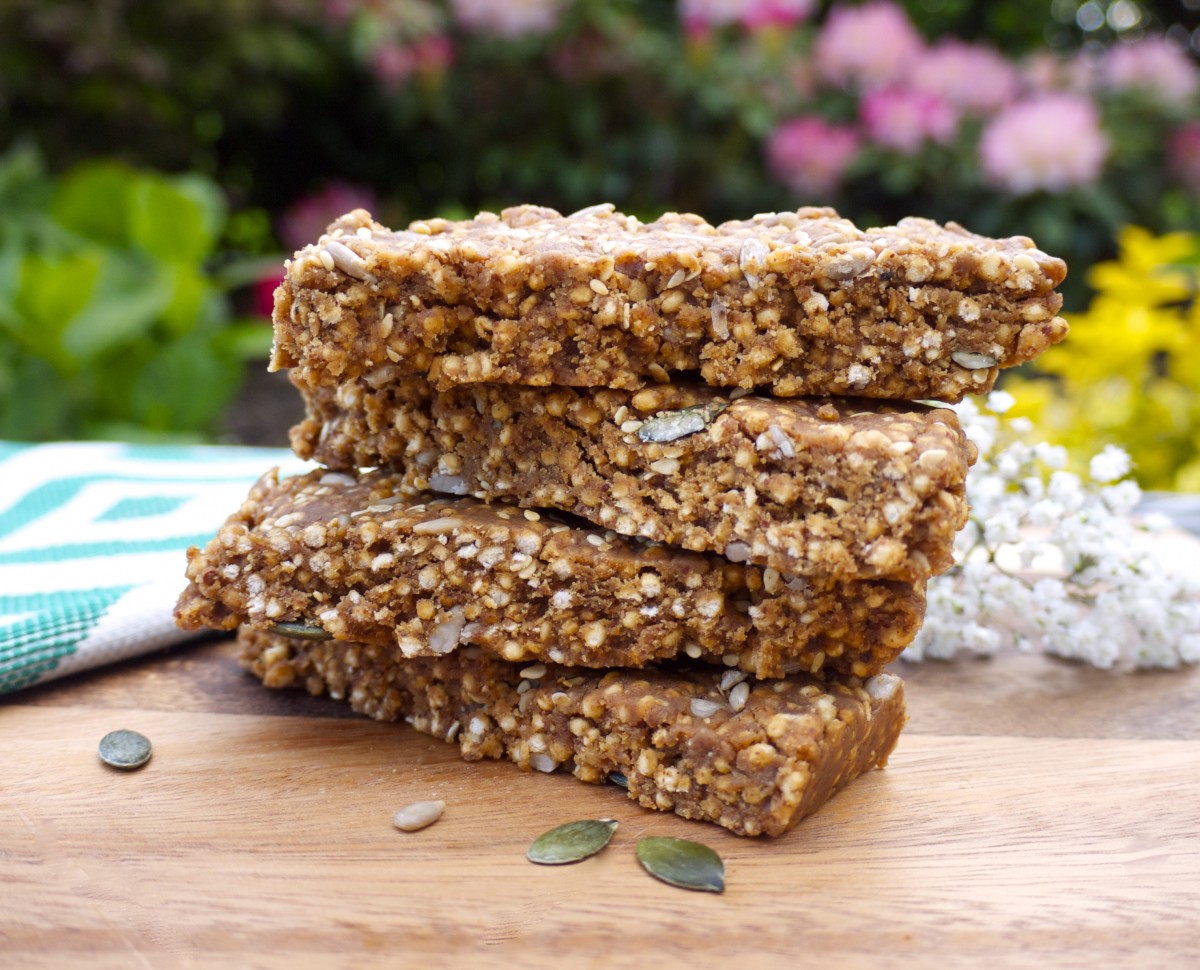 Hi everyone and HAPPY FRIDAY!!
I made these no-bake almond protein bars a few days ago when I was feeling a little bit hungry and weak after a workout. But I wanted a filling snack that would satisfy my cravings for something sweet, while also giving my muscles a boost after training. And these almond bars were born!
When I make something that's 'no-bake', it's generally because I'm too impatient to actually wait for it to cook! These bars ended up being the perfect solution, as they taste pretty rich and indulgent yet they're free from ingredients like oils, refined sugar, dairy and gluten.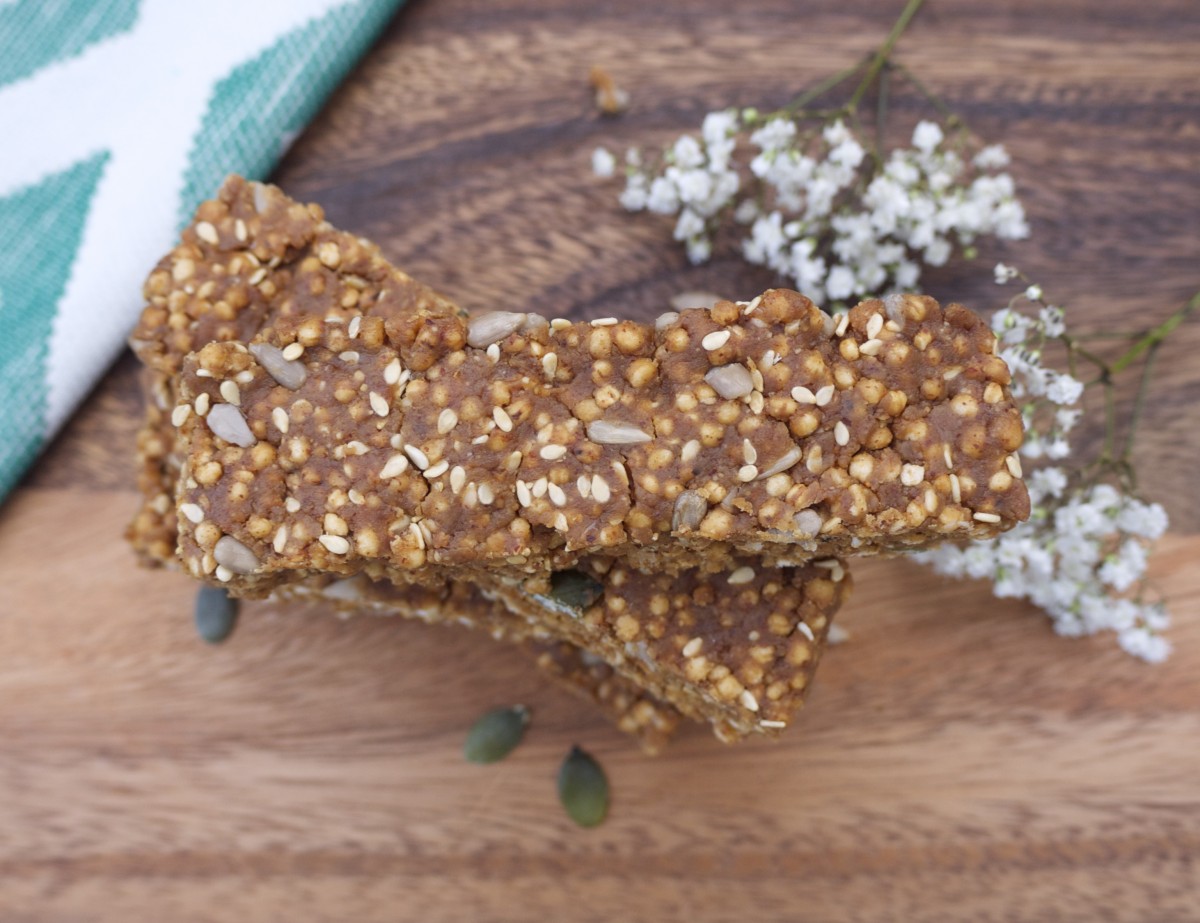 I had bought these organic quinoa pops ( €5.99 from Nourish) and wanted to use them for something a bit different. They ended up being the perfect base for these bars, and particularly because quinoa is a brilliant plant-based source of protein and other valuable minerals. It's actually possible to make puffed quinoa at home, a little like you'd make popcorn in a large saucepan. Although I've never tried it myself…. I'm messy enough in the kitchen as it is!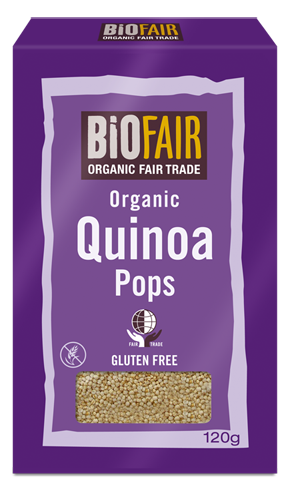 These bars are held together with a heavenly mixture of melted almond butter and maple syrup, although any type of nut or seed butter and honey or coconut nectar would work too. I try not to have these sweeteners every day, but they're definitely the better option when you do fancy a sweet treat. And you could do much worse than these simple, tasty bars! Plus it would be crazy to go through life without treats to look forward to 🙂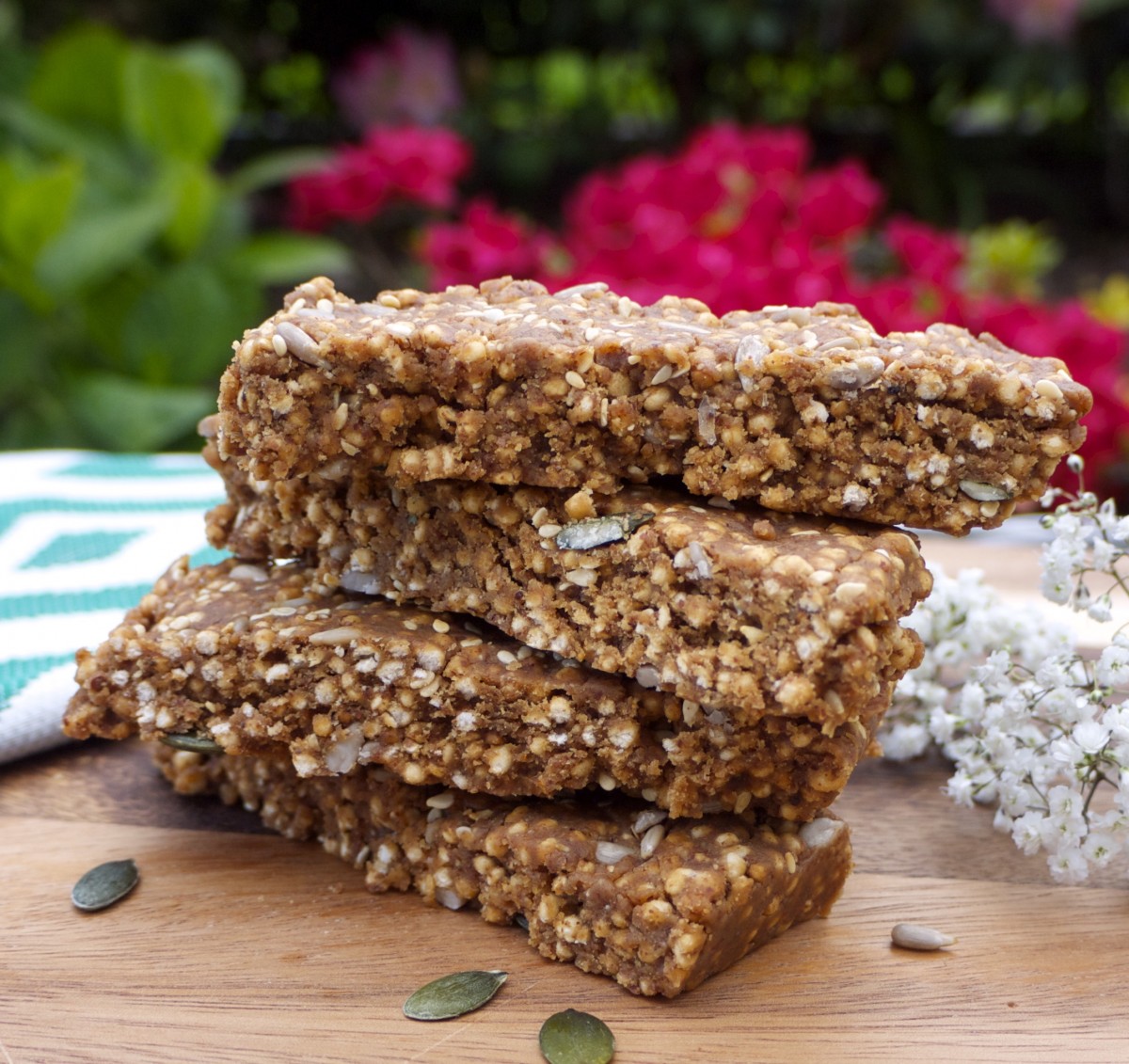 A scoop of Sunwarrior vanilla protein powder boosts the amino acid content of the bars and it's a raw natural option, but hemp protein is another great choice due to its amino acid content.
Then a few spoonfuls of mixed seeds (sesame, pumpkin and sunflower) adds an extra portion of fibre, heart-healthy fats, skin-smoothing vitamin E and minerals including iron for an energy boost and calcium for strong bones.
That's rather a lot of nourishment in one little bar!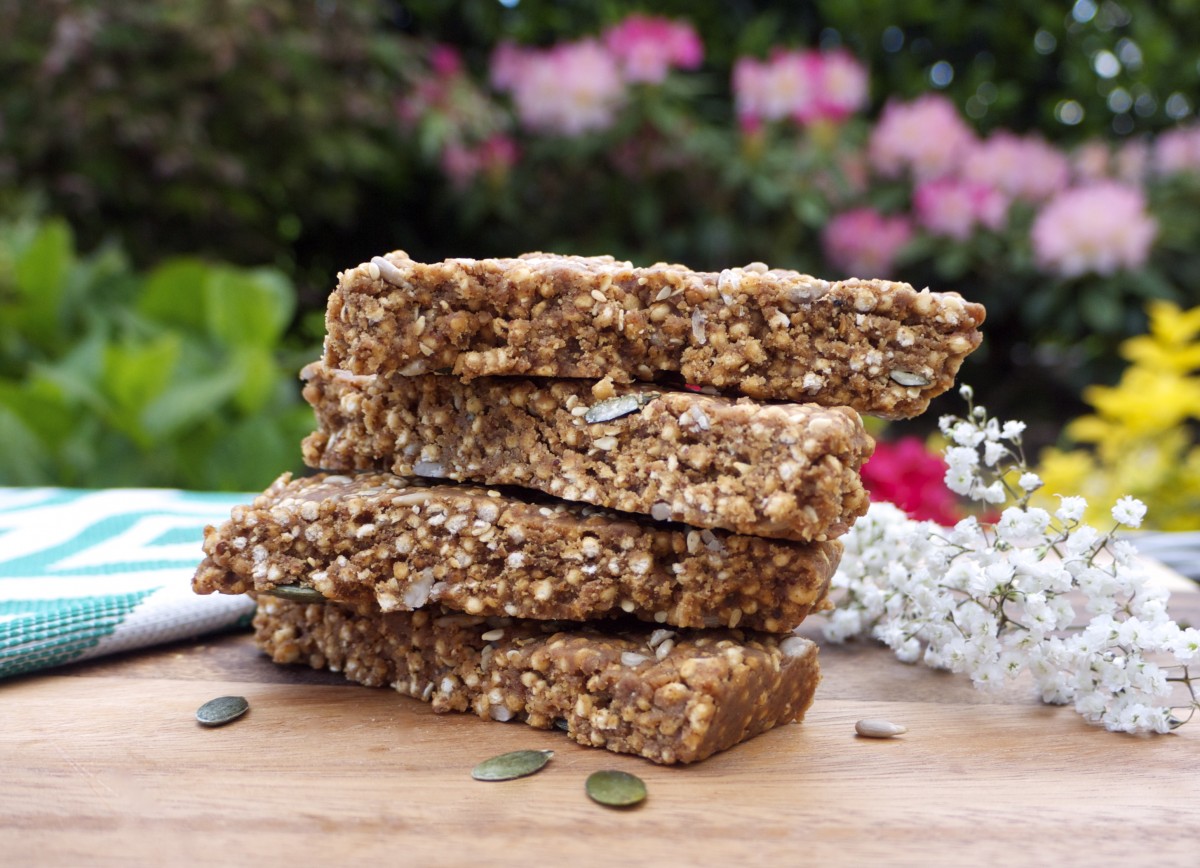 I love seeing all of your recipe creations on social media! Simply tag #RosannaDavisonNutrition on Instagram or Twitter or come on over to my Facebook to say hello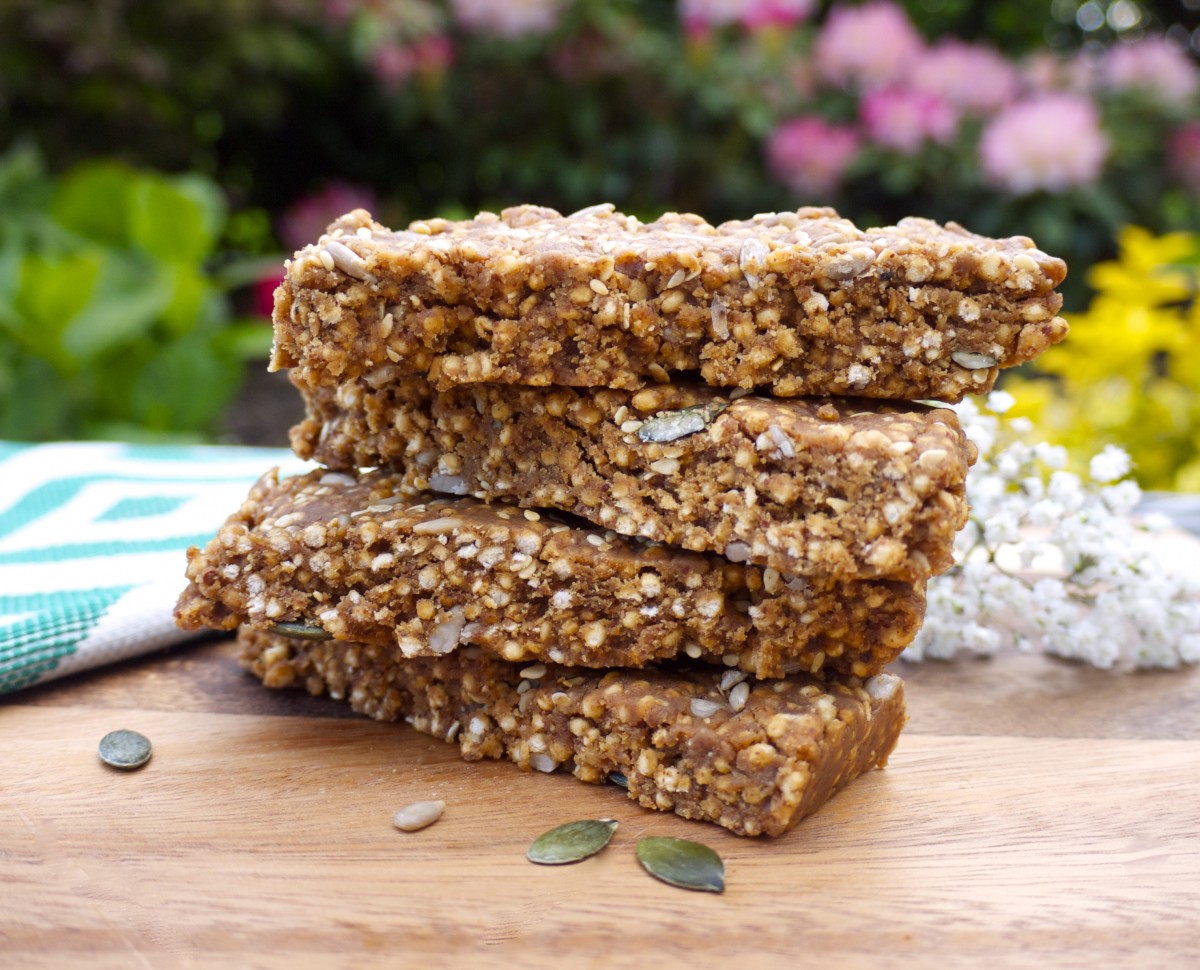 No-Bake Almond Protein Bars
2015-05-22 17:29:52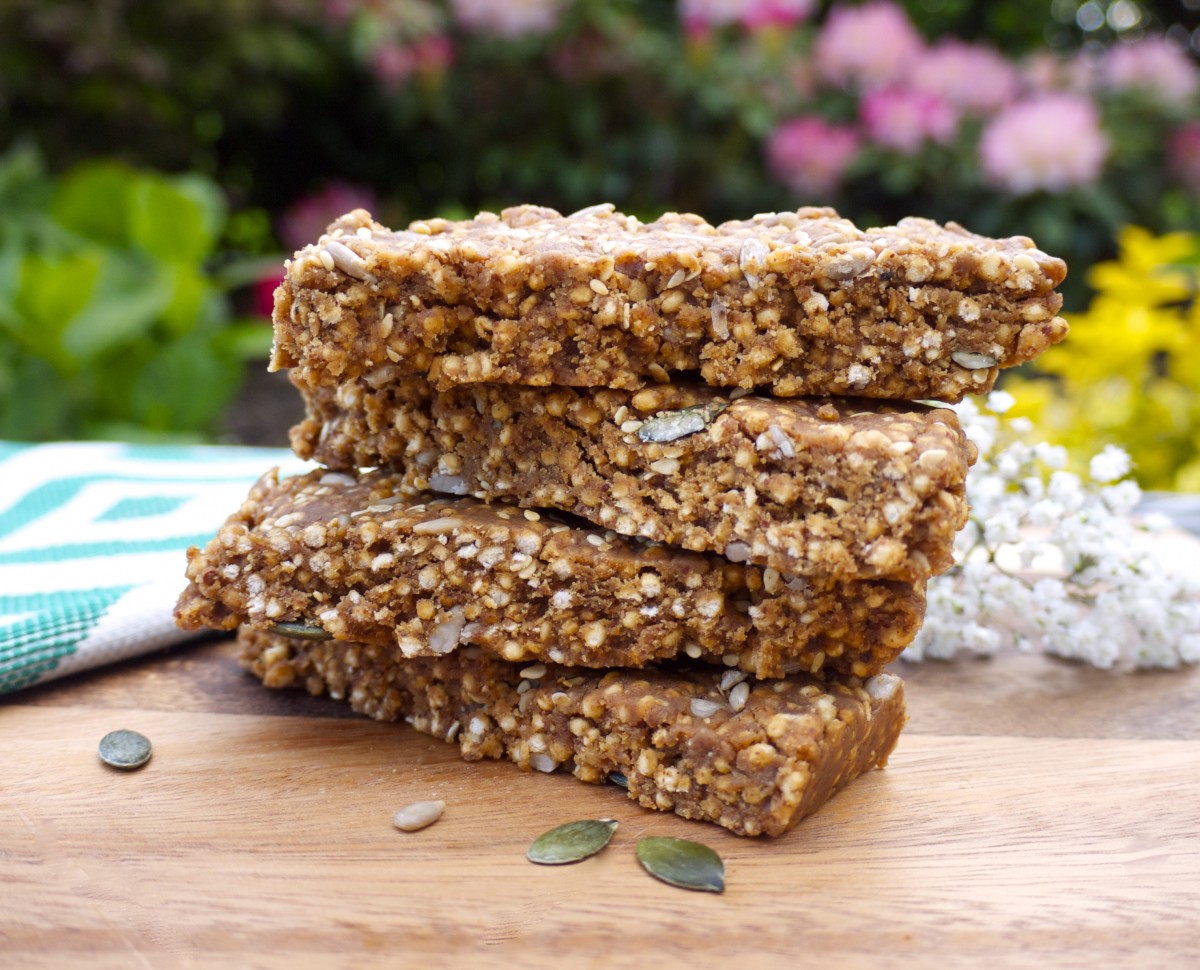 Easy, quick, filling and nutritious healthy snack bars!
Ingredients
coconut oil, to grease
105g (1/3 cup) pure maple syrup/honey/coconut nectar
85g (1/3 cup) raw unsalted almond butter (or hazelnut butter/any seed butters to make it nut-free)
1 cup quinoa pops
1 tsp vanilla extract
1 scoop protein powder (Sunwarrior or hemp protein)
3 tbsp mixed seeds
Instructions
Lightly grease a baking tray or tin with coconut oil, or line it with greaseproof paper.
In a small saucepan over a low-medium heat, melt together the almond butter and maple syrup, stirring continuously. This should only take 1-2 minutes.
Place the quinoa pops, vanilla, protein powder and mixed seeds into a large mixing bowl, then pour the almond and maple mixture on top.
Stir until well combined and pour the mixture into the prepared baking tin or tray. Press down and ensure it's smooth and even.
Chill in the fridge for 15-20 minutes until set, then carefully slice into bars using a sharp knife.
Notes
The bars can be stored in an airtight container in the fridge for 2-3 days.
Rosanna Davison Nutrition https://www.rosannadavisonnutrition.com/