Great news for gym bunnies!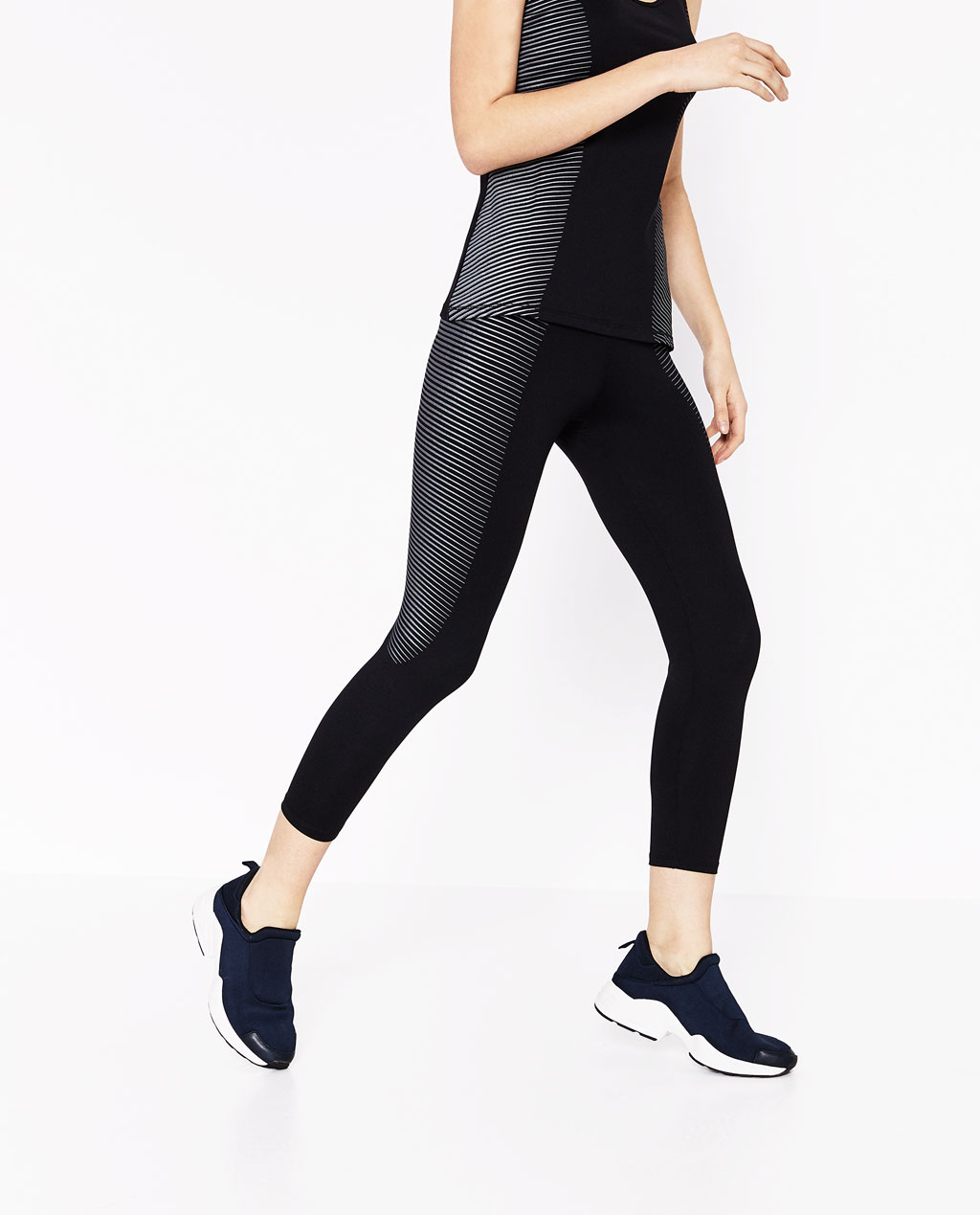 Zara has just launched its new collection of gym gear, which is as affordable as it is functional. Activewear has really made the cross into everyday clothing now and I definitely seem to spend more time in comfortable gym clothes than normal clothes… at least you look sporty even if you have zero intention of breaking into a sweat! 😉
Here are five of my fave pieces from the new Zara collection:
Technical Fabric Sweatshirt (€39.95)
Lightweight, soft, comfy and its clever shape covers your bum for extra warmth.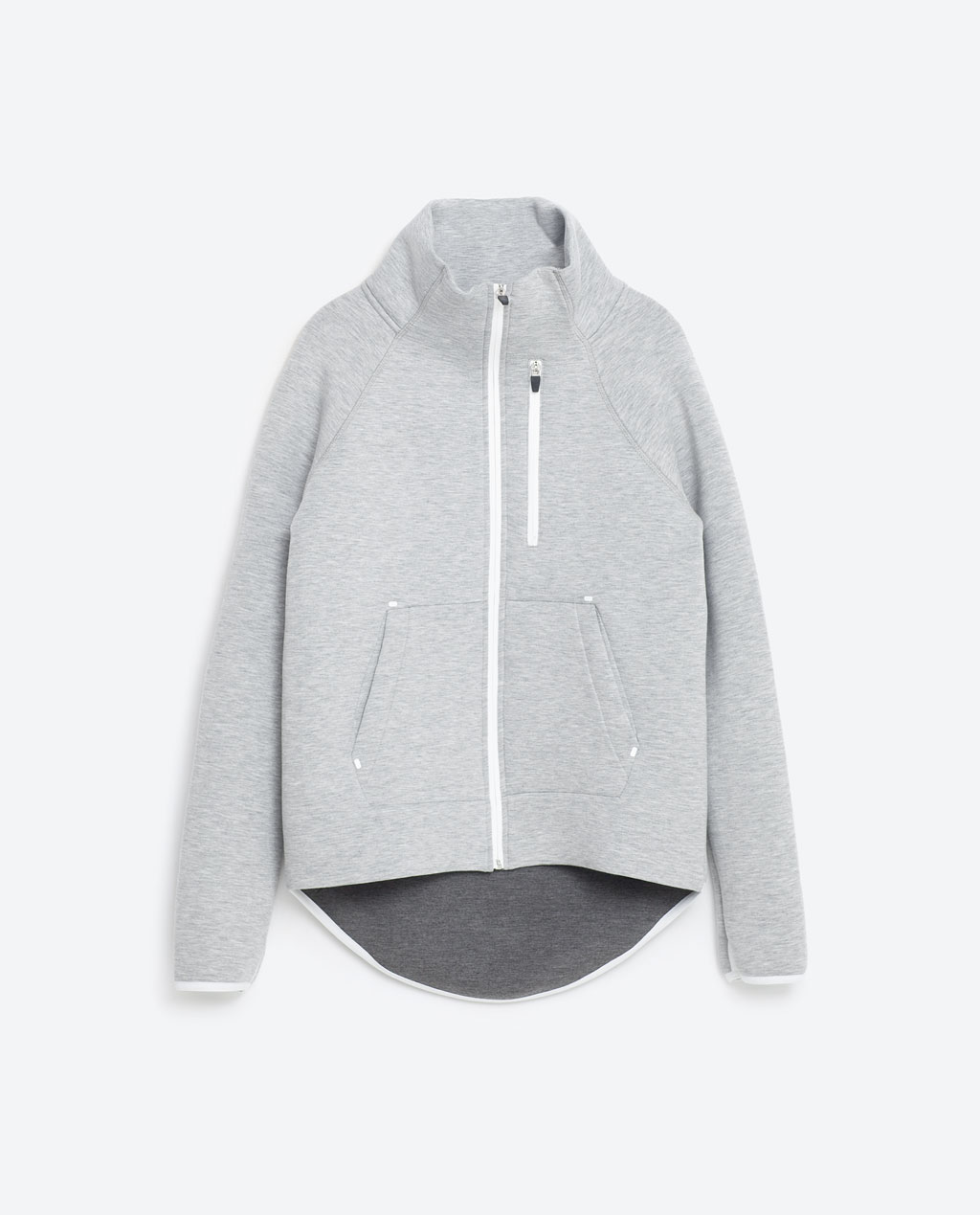 Love a bit of neon in my gym gear! I'll be adding this one to my growing collection of sports bras.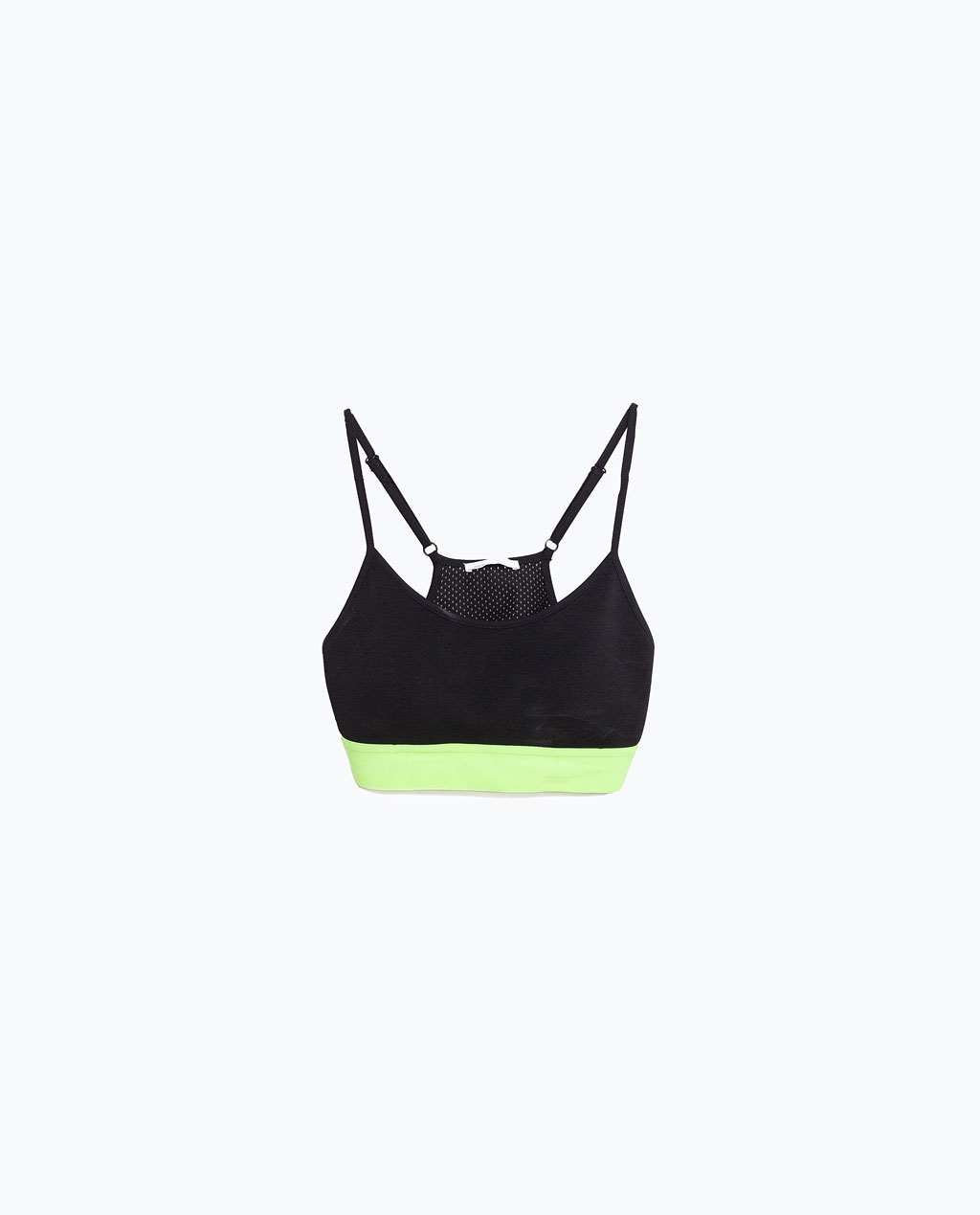 Cool design and very good value. You can't go too far wrong with these.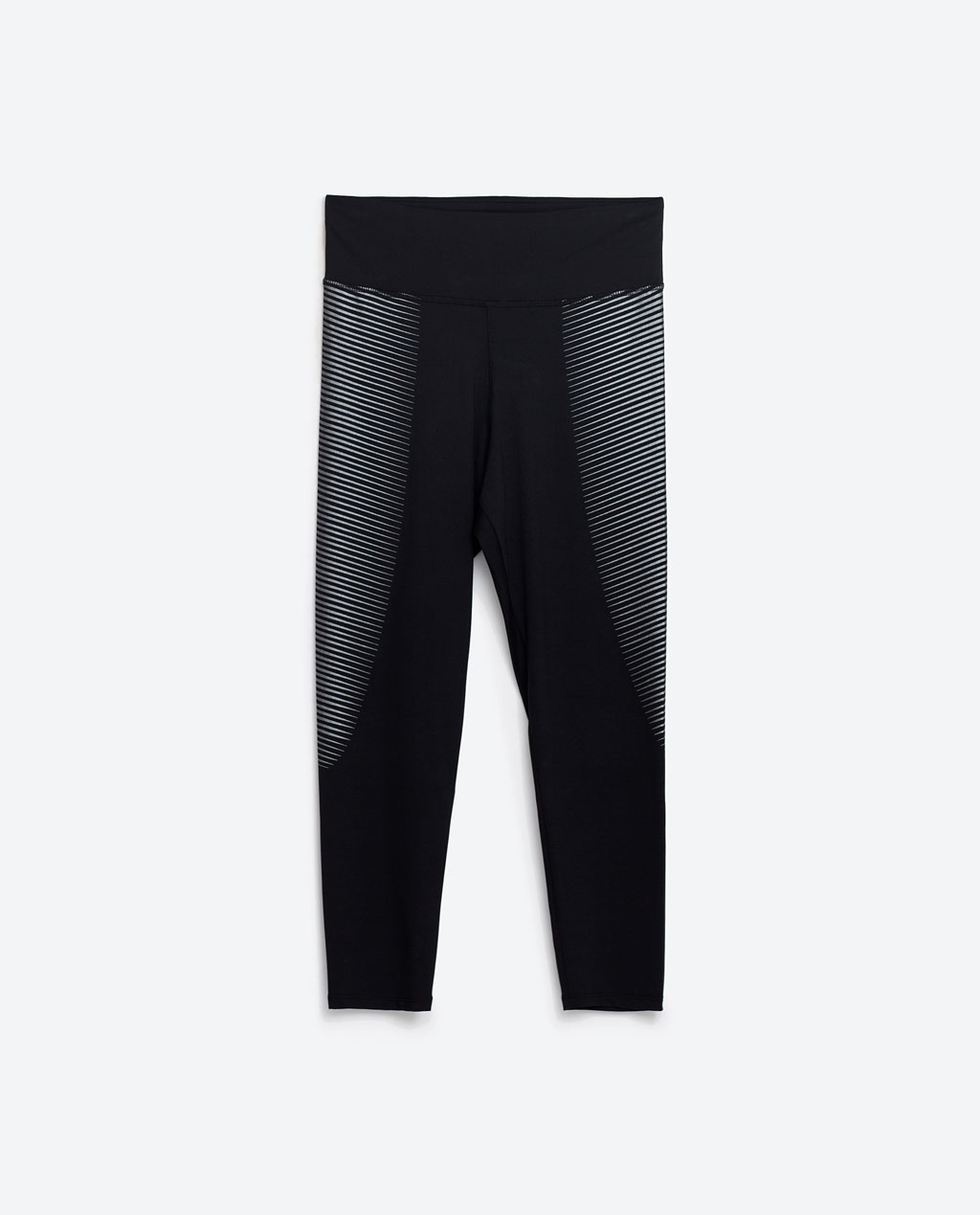 Buying gym gloves for weight lifting was one of the best decisions I've ever made as it's protected my hands from the wear and tear of weights. I don't care if it looks girly! These are stylish gloves at a very reasonable price.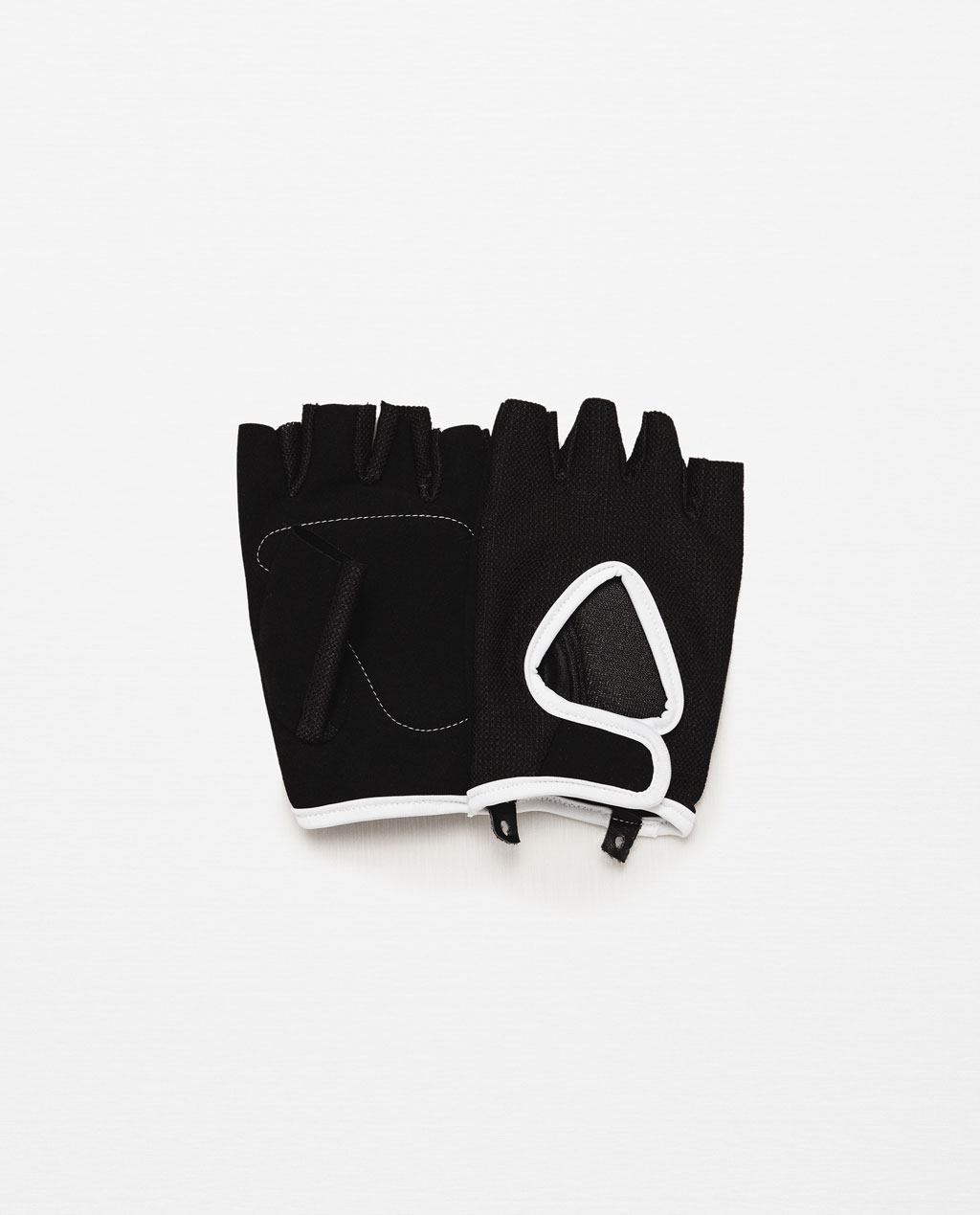 Body Shaping Leggings (€12.95)
No matter how body confident you may feel, a little extra help in the form of these body shaping leggings is always appreciated 😉 Another piece selling for an incredibly low price.