I recently had the pleasure of teaming up with Stephen and David Flynn, the twins behind the phenomenally successful The Happy Pear. And yes, they're really that happy, friendly and cheerful in real life!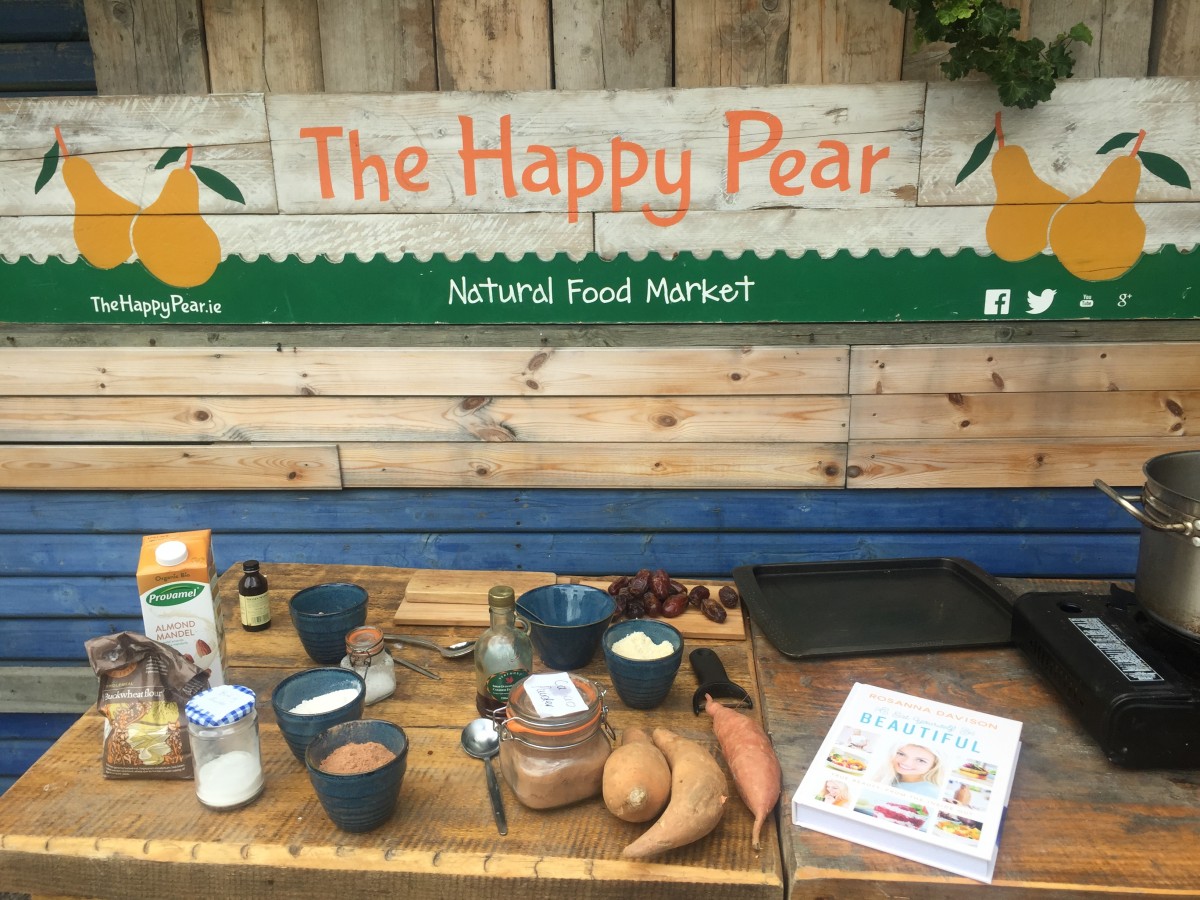 We spent a fun morning together baking a batch of low-fat chocolate fudge brownies from Eat Yourself Beautiful, for their popular YouTube channel 🙂
Chocolate brownies are traditionally a rich, decadent dessert, totally delicious but sinful for the waistline. Brownies are usually made with rich fats, refined sugar, melted chocolate and an assortment of other guilt-inducing goodies. These brownies are a little different but are still totally delicious, gooey and mouth-watering. They're 100% vegan, low fat and completely free from dairy, gluten, refined sugar, eggs, soya and oils. In fact, their chocolate fudge texture owes itself to one surprise superstar ingredient: sweet potatoes! They add a great fluffiness while absorbing the flavours of the raw cacao powder and sweet dates. Plus they're high in fibre, rich in beta-carotene and extremely good for health and beauty. It's a win-win.
I hope you like the video as much as we loved making it!!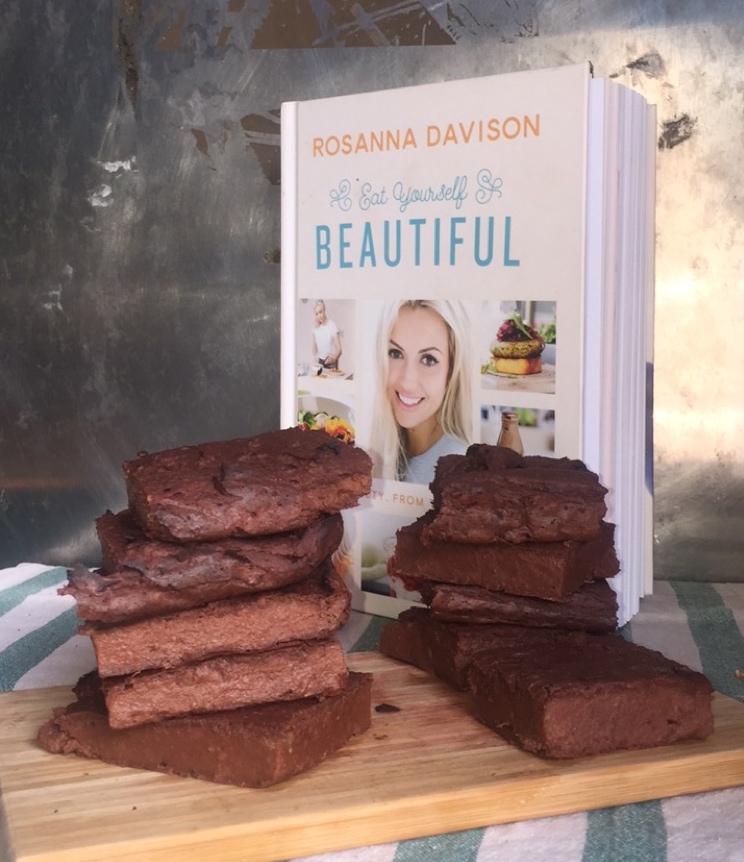 I would love to know if you get a chance to make these low-fat chocolate fudge brownies! Simply tag #RosannaDavisonNutrition on Instagram or Twitter or come on over to my Facebook to say hello 🙂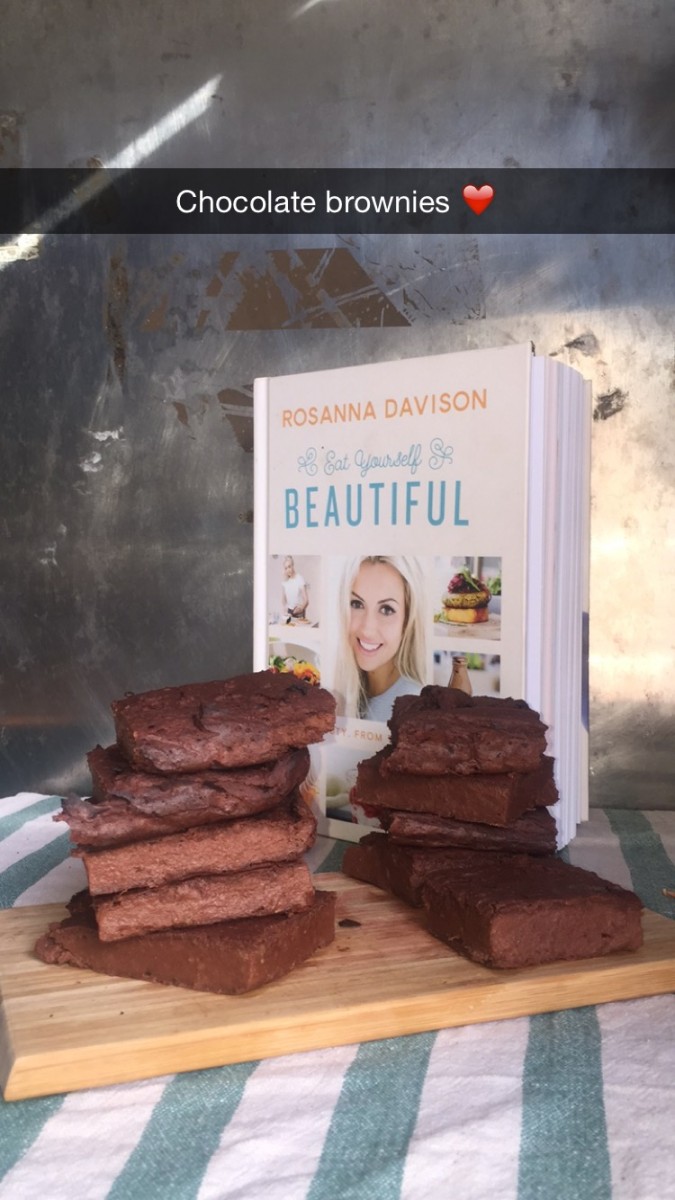 Low-Fat Chocolate Fudge Brownies
2015-10-31 12:57:34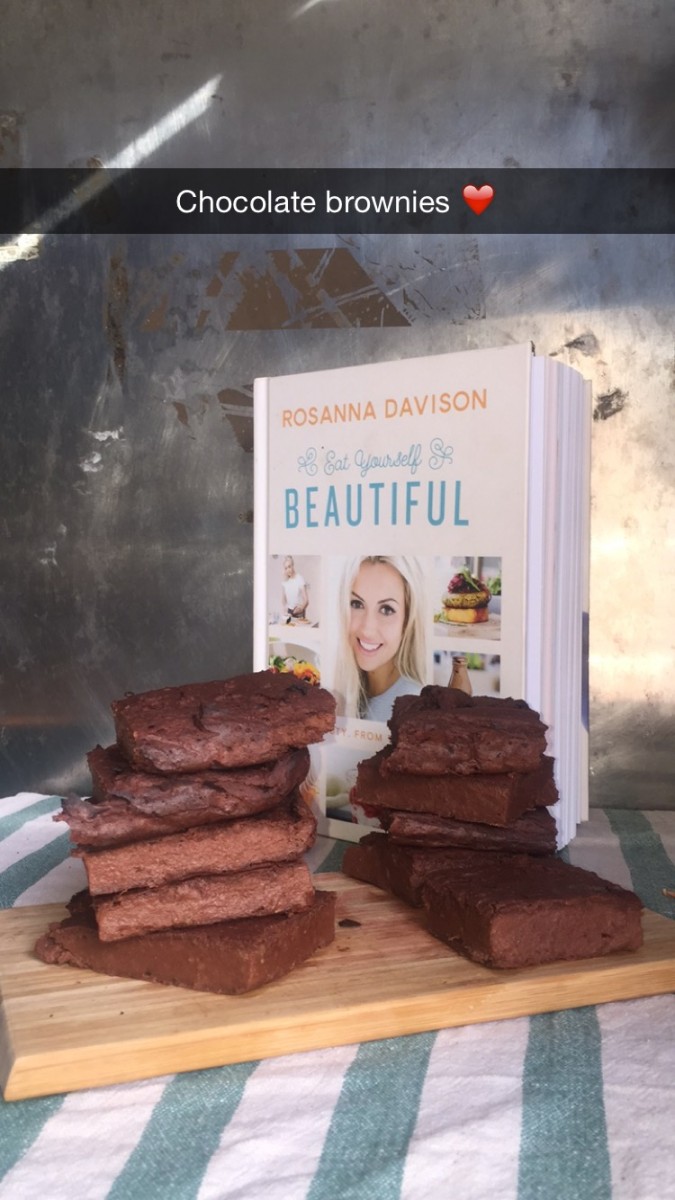 A healthier version of the chocolate fudge brownie, using sweet potato puree as the secret ingredient to make them light, fluffy, and really good for you!
Ingredients
15 Medjool dates, pitted
coconut oil, for greasing
600g sweet potatoes (about 2 medium potatoes), peeled and cut in half
85g raw organic cacao powder
80g ground almonds
50g chopped walnuts (optional)
270ml unsweetened almond milk
2 tbsp good-quality maple syrup
1 tsp pure vanilla extract
pinch of Himalayan pink rock salt
100g buckwheat flour
1 tsp gluten-free baking powder
Instructions
Soak the dates in a small bowl of warm water for 15–20 minutes to soften. Drain well.
Preheat the oven to 210°C. Lightly grease a 24cm x 24cm square baking tin with coconut oil.
Steam the halved sweet potatoes for about 10 minutes, until soft.
Place the steamed sweet potatoes into a blender with the soaked dates, cacao powder, ground almonds, walnuts (if using), almond milk, maple syrup, vanilla extract and a pinch of salt. Blend together until smooth and pour into a bowl. Fold in the flour and baking powder until the batter reaches a thick consistency and pour into the greased baking tin.
Bake for 20–25 minutes, until the top is crisp and a knife inserted into the centre of the brownies comes out clean and dry.
Remove from the oven and allow to cool for a few minutes before slicing the brownies into squares and transferring to a wire cooling rack.
Notes
Store the brownies in an airtight container in the fridge for up to four days.
Rosanna Davison Nutrition https://www.rosannadavisonnutrition.com/