Gooooooood morning!
A flapjack loaf?! Yes I know, I know. It's really just a giant biscuit in the shape of a loaf. This is the type of thing that goes on in my brain 🙂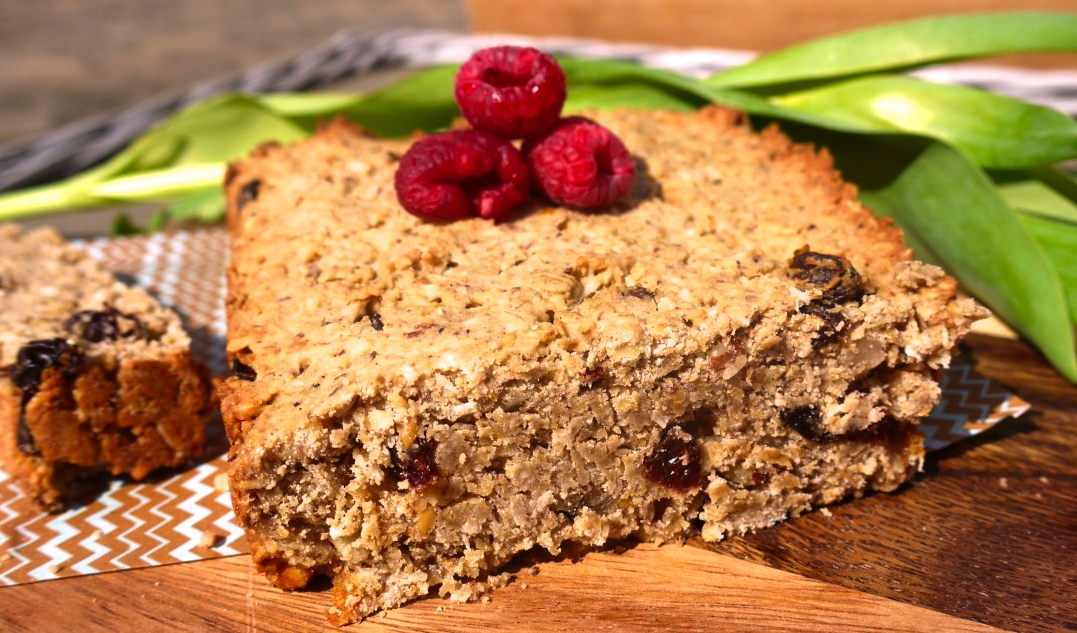 But I think you'd really enjoy it! It's dense, nutty, satisfying and naturally sweetened with raisins and cinnamon, which go so well with the warming flavour of toasted hazelnuts. It's the perfect accompaniment to a cup of tea, as a lunchbox treat or as a post-workout energy booster.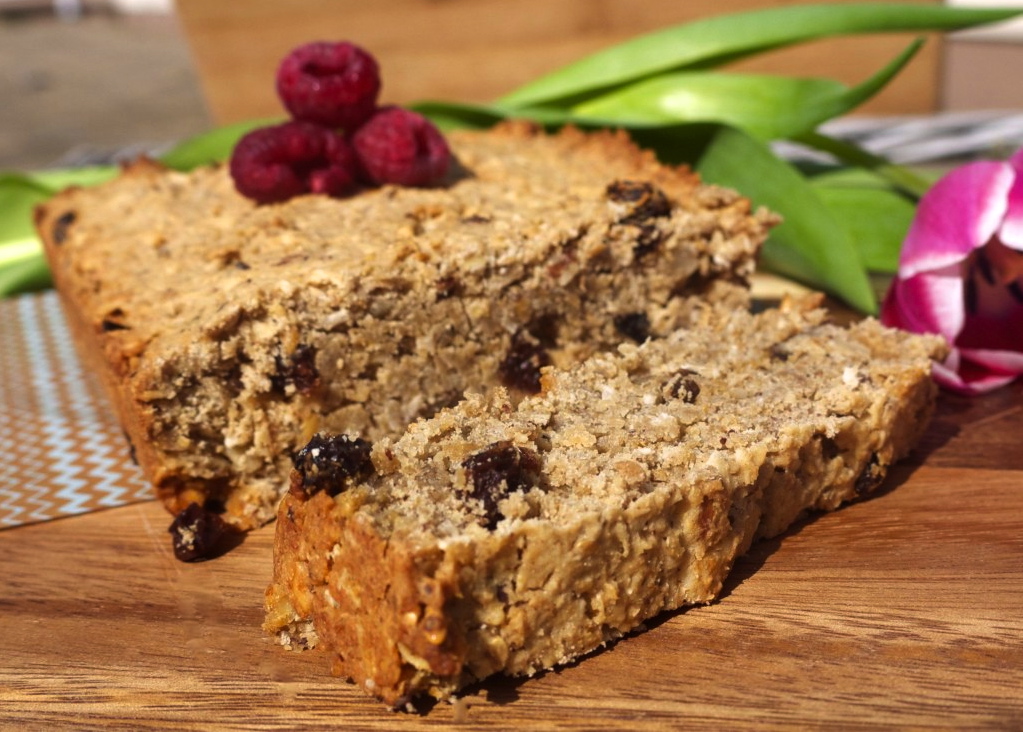 Free from refined sugar, gluten and dairy, it shouldn't cause problems for sensitive digestion like commercial baked treats can sometimes do. And thanks to its high levels of dietary fibre, it will keep blood sugar levels stable and that means you'll be far less likely to reach for that 3pm latte and chocolate bar.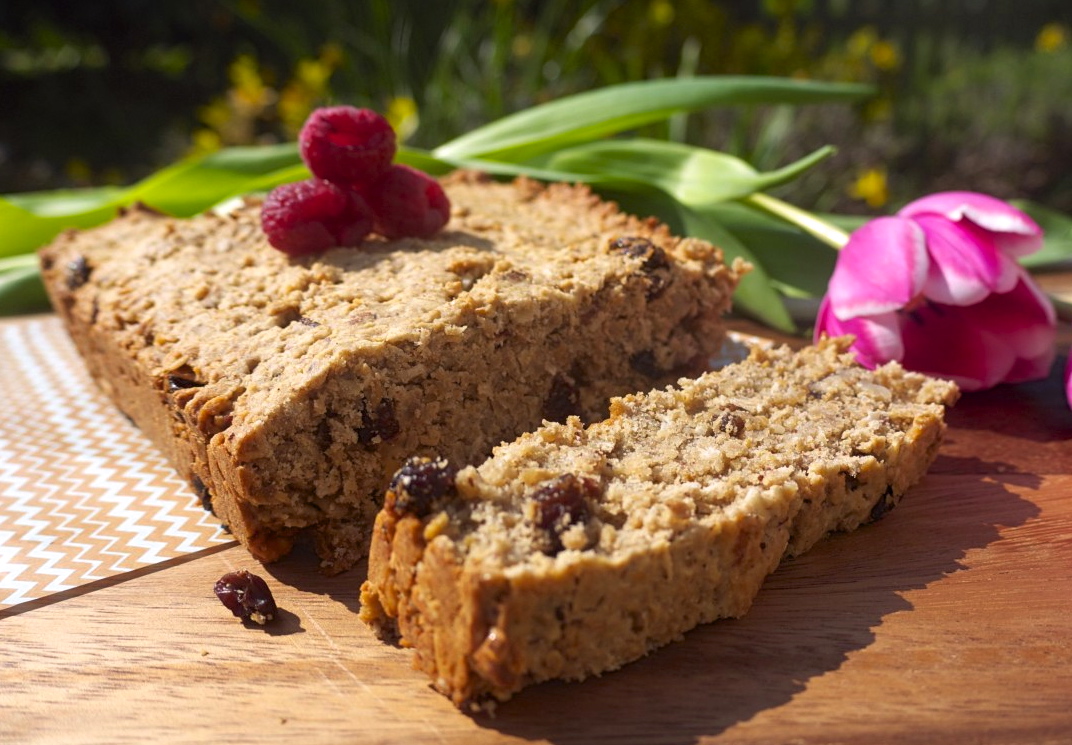 This loaf is based on oats and brown rice flour, with ingredients like coconut flakes and flaxseed added for extra yumminess and crunch! It becomes really crispy on the outside once baked, and was delicious eaten in warm slices straight from the oven.
Feel free to add whatever other ingredients you have on hand – dried cranberries, pumpkin seeds or pecans would be amazing in it too.
I would love to know if you get a chance to make this flapjack loaf! Simply tag #RosannaDavisonNutrition on Instagram or Twitter or come on over to my Facebook to say hello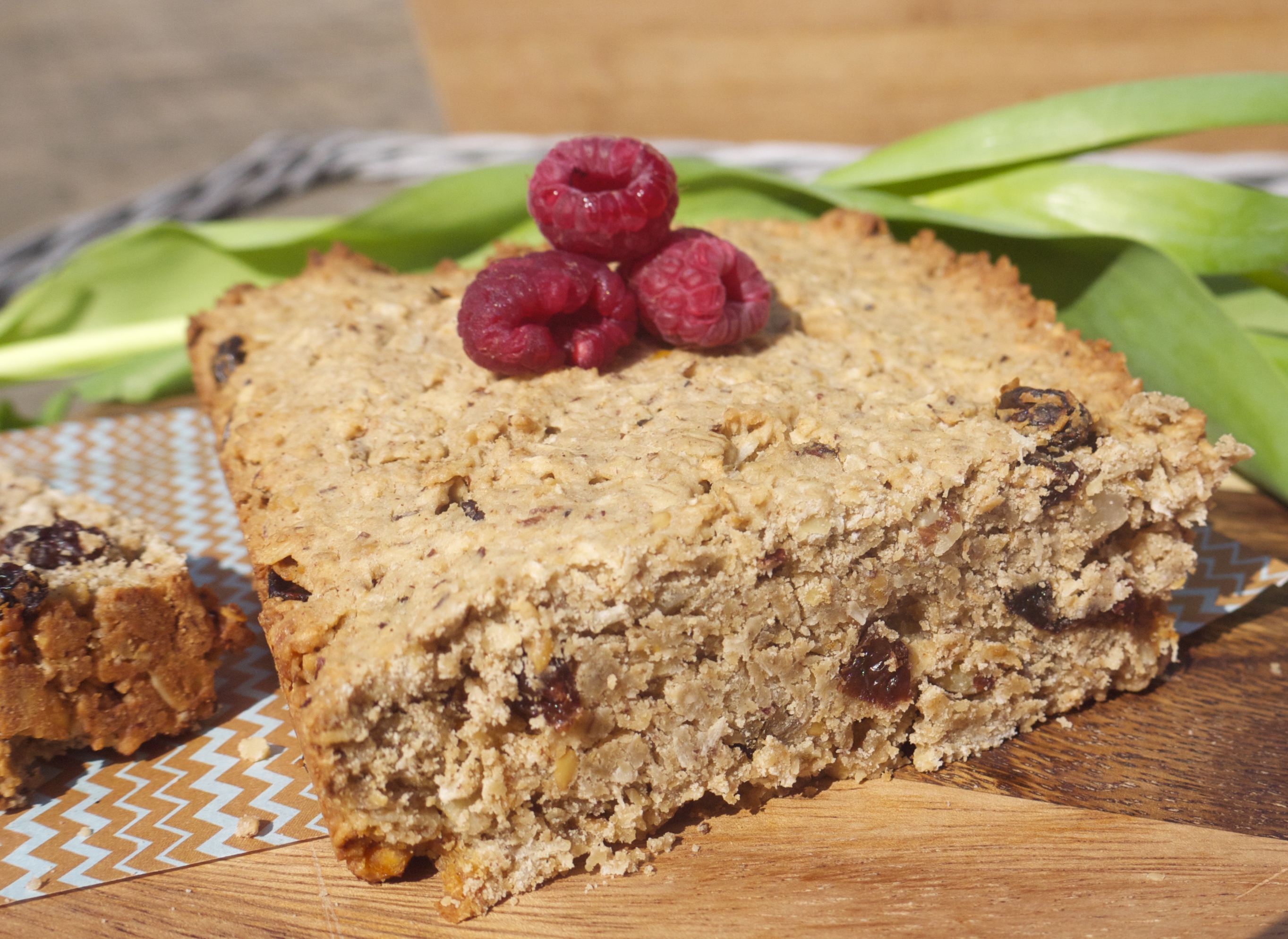 Cinnamon Flapjack Loaf
2015-04-07 19:22:43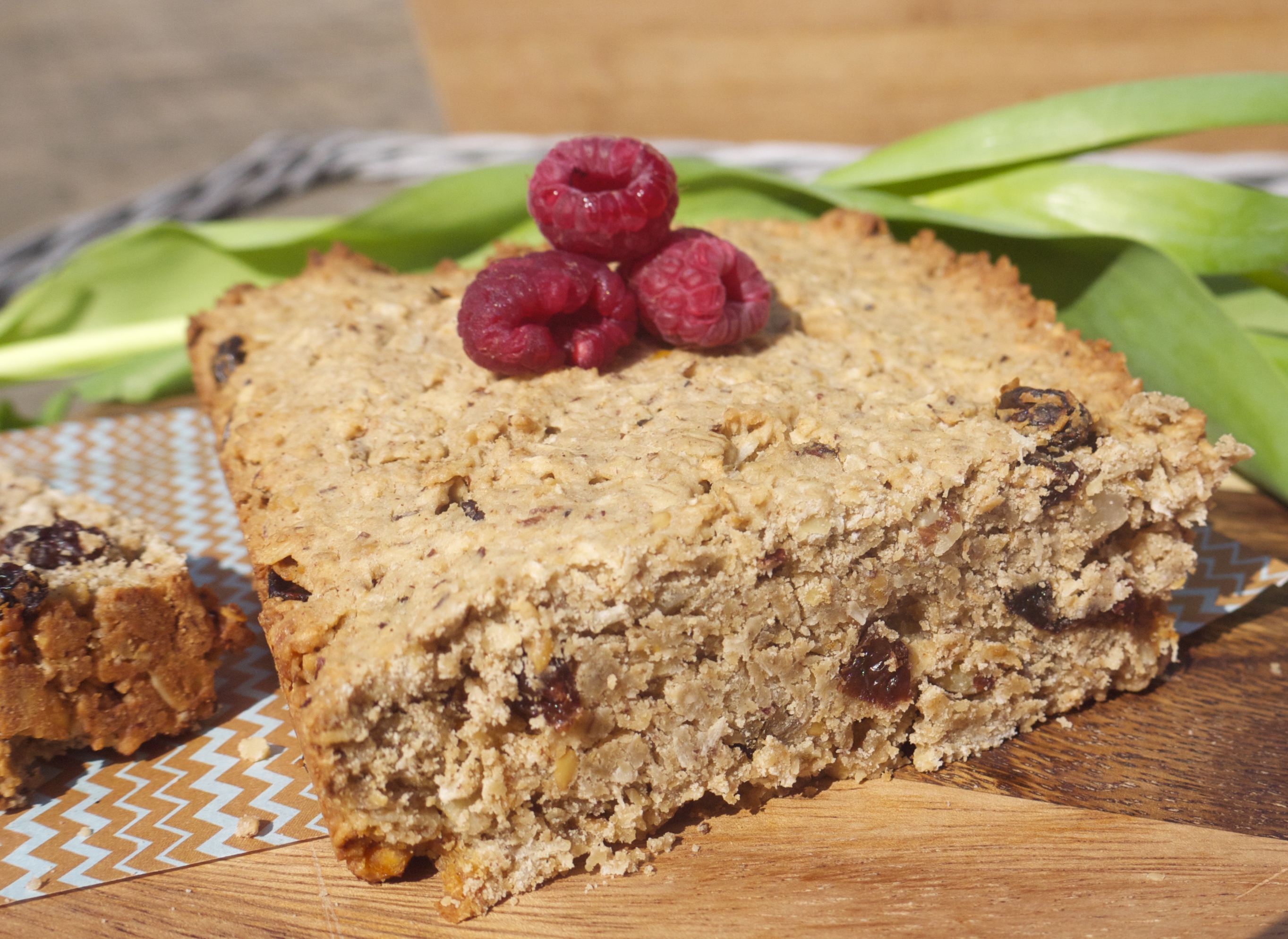 Nutty, dense, crunchy and fragranced with cinnamon, a slice of this makes a great afternoon tea treat! Free from refined sugar and gluten.
Ingredients
coconut oil, to grease
Dry Ingredients
195g (1.4 cups) gluten-free oats
160g (1 cup) brown rice flour
55g (1/2 cup) chopped hazelnuts
20g (1/4 cup) unsweetened desiccated coconut
72g (1/2 cup) raisins
50g (1/4 cup) coconut sugar
2 tbsp whole flaxseed
2 tsp cinnamon
1 tsp vanilla extract
Wet Ingredients
70g (1/3 cup) organic virgin coconut oil, melted
2 tbsp pure maple syrup or honey
180ml unsweetened almond milk
Instructions
Preheat the oven to 190C and lightly grease a loaf tin with coconut oil.
In a large mixing bowl, combine the dry ingredients well.
Pour in the melted coconut oil and maple syrup, then slowly add in the almond milk. Stir as you pour, to ensure the mixture doesn't become too wet. It should feel like a thick dough.
Transfer the dough to the greased loaf tin and ensure it's smooth and even.
Bake at 190C for 20-25 minutes, until it turns golden-brown.
Notes
The loaf can be stored in an airtight container for 2-3 days.
Rosanna Davison Nutrition https://www.rosannadavisonnutrition.com/