Hello from beautiful Bundoran, where I'm spending the weekend!
So wedding season has truly begun and I love seeing all the photos and reading about a couple's big day. It brings back so many happy (and a few stressful) memories!
This time last year, we were gearing up for the biggest day of our lives, and I can hardly believe that we'll be celebrating our first wedding anniversary very soon!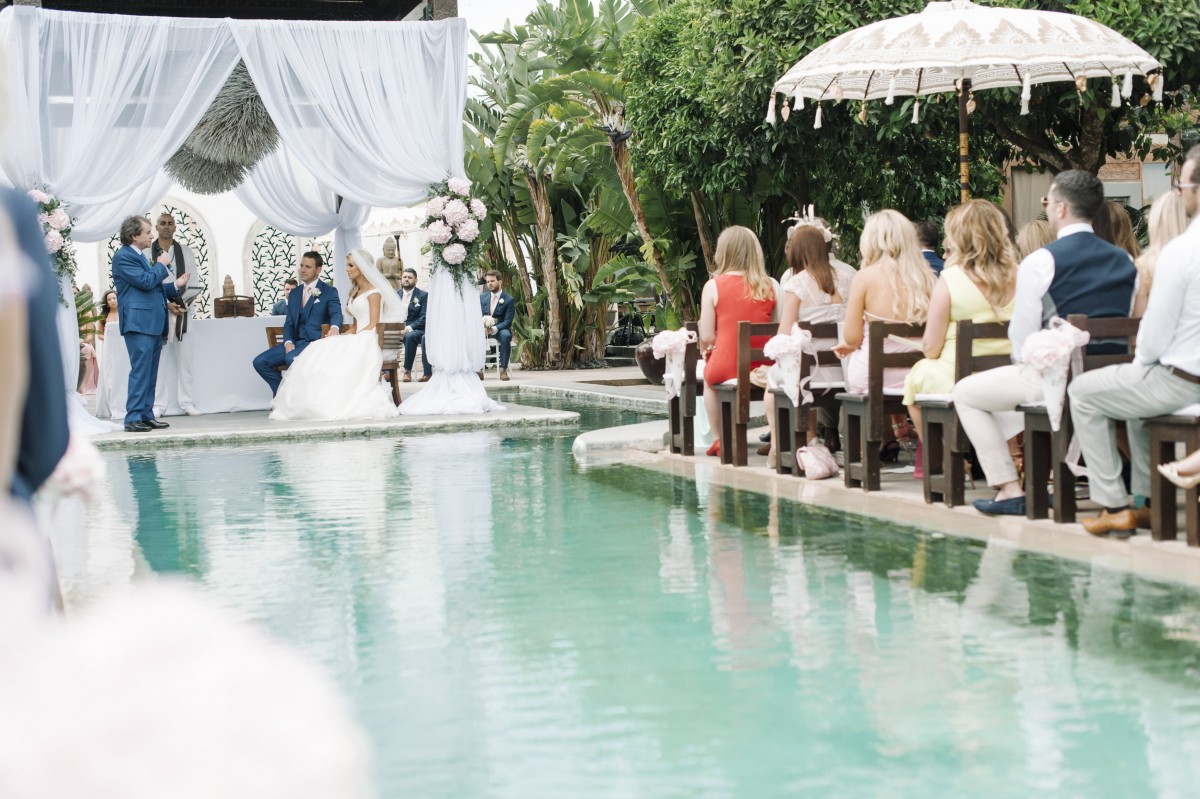 Having put hours and hours of thought and research into the style of our wedding and all of the tiny details that demanded our attention, we also spent plenty of time planning how we wanted to look on our big day.
I'm often asked about how I prepared in terms of fitness and nutrition for our wedding, because it is something that the majority of brides-to-be will consider, and especially when it comes down to the final fittings of your dress. You want it to fit you perfectly!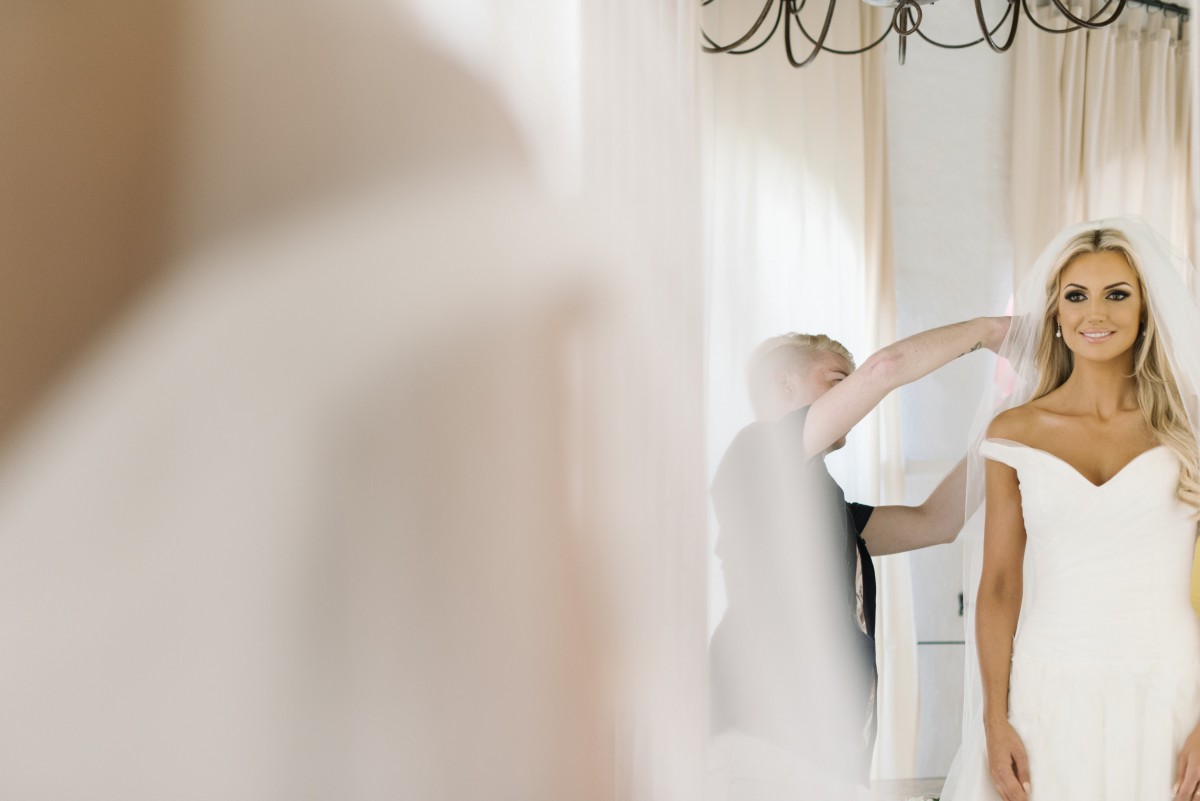 That's not to say that Wes didn't put plenty of hours in the gym in the lead-up to our wedding. There are few more powerful fitness motivators than your own wedding! But I had a very clear idea of how I wanted to look on the day. Like myself… but a more glowing and toned version!
I didn't want to lose weight, but I did want to make sure my arms, back and shoulders looked toned. However, most brides end up being so incredibly busy in the run-up to their wedding, that it's normal to drop a pound or two whether you need to or not. Especially if you're being a bit more careful with your diet and cutting down on sweet treats.
Above all, I just wanted to feel really good about myself, knowing that I had put in the hard work before the wedding so that I could relax and indulge on the day. And boy did I do that!!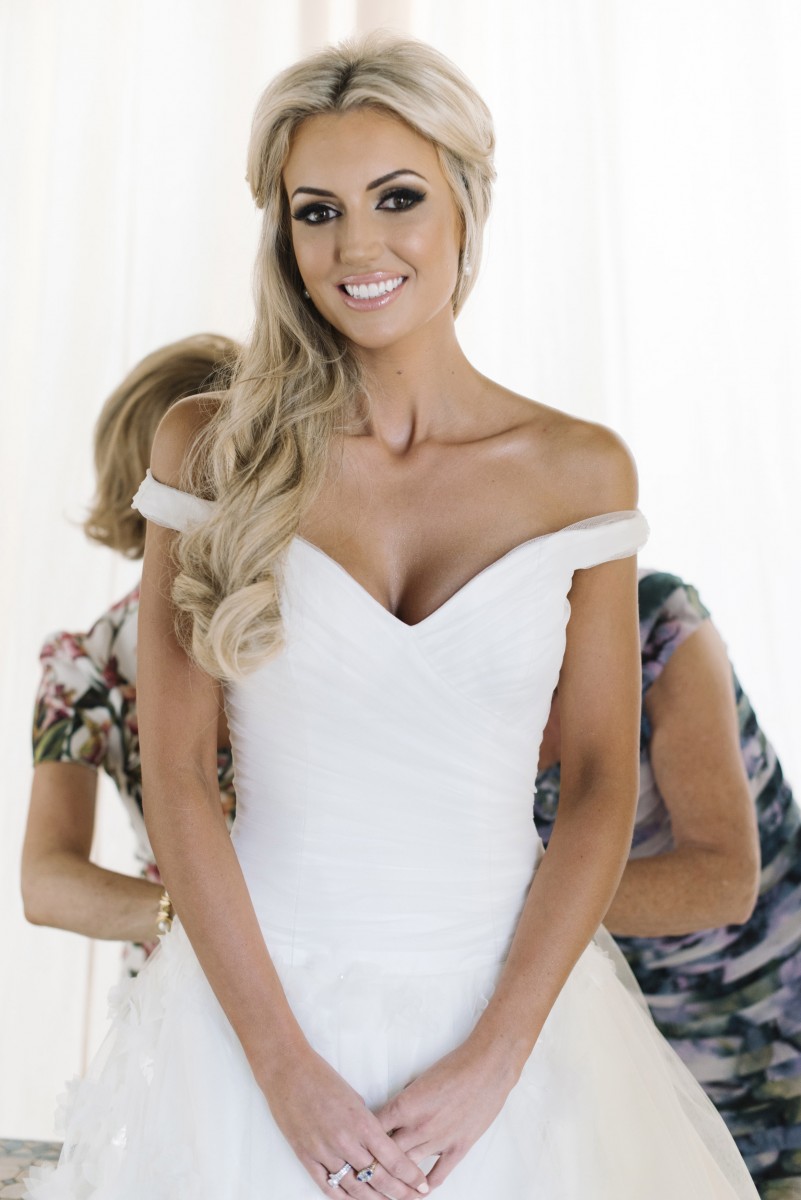 So here are my top 5 wedding body tips:
1. Tone up: Lift weights to target your back, shoulder, chest and arm muscles. My dress had a low back, and I knew that my guests (and photographer) would spend quite a long amount of time looking at my back and shoulders during the ceremony. So I worked with my trainer in the gym to tone them up as much as possible by lifting heavy weights until the point of failure, when I couldn't do another rep. Don't worry about bulking up with weights – lifting heavy helps to develop lean and toned muscles. It's a diet too rich in calories for your daily activity levels that will bulk you up!
Don't like weight-lifting? Pilates also works well to tone and lengthen muscles.
* If you're over 35 or have a sedentary lifestyle, then please consult a healthcare professional or your GP before starting an intense exercise regime. Most good gyms will also have qualified trainers on hand to guide you.
2. Beat the bloat: My dress was very nipped-in at the waist, so I wanted to make sure I wasn't feeling bloated on the day. As a general rule, I avoid the foods that I know cause me to look and feel bloated. These include wheat, dairy, refined sugar and salt. So for 3-4 weeks before our wedding, I was careful to read packaging on food even more than usual to avoid hidden ingredients. Being that little bit more aware of what's in your food, and preparing your own food at home as much as possible, can really make a difference to how you feel in your dress on the day.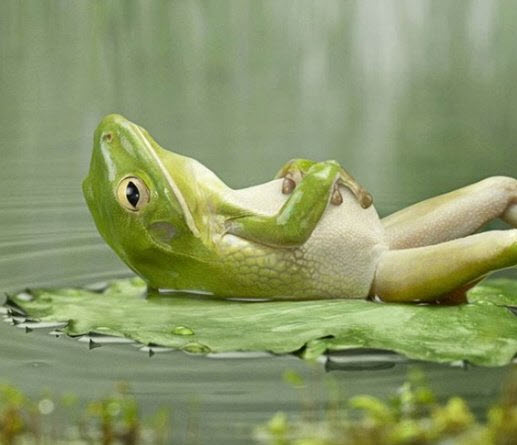 3. Probiotics: I swear by probiotics for improving digestion and helping to avoid bloating from foods. Altering the type of bacteria in your gut to include a dominance of the 'friendly' type, can really help to aid the nutrient absorption of foods, which in turn boosts that healthy glow in your skin. The best commercially available probiotics I've tried are Udo's Choice Super 8, available in health food shops and some pharmacies. But you could also try fermenting your own foods and drinks at home. I love making sauerkraut and and I brew my own coconut water kefir at home!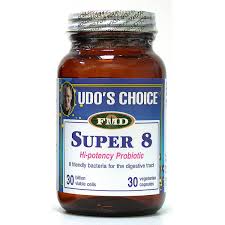 4. Raw greens: I never went a day without my Green Goddess Smoothie on the lead up to our wedding! Its rich fibre content helped me to stay feeling full and avoid snacking, while the high level of chlorophyll in the spinach really delivers a healthy boost of oxygenated blood to your skin.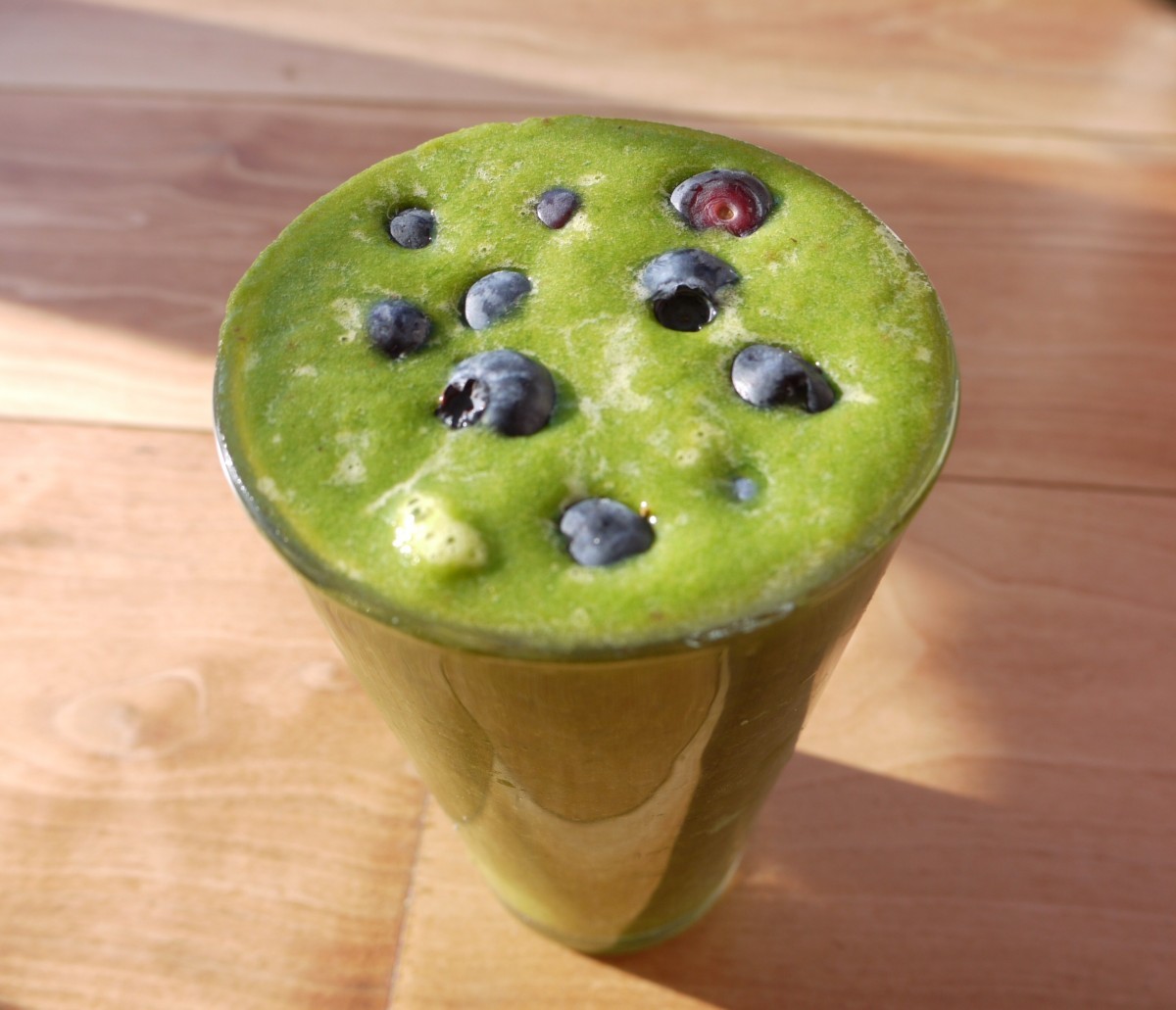 5. Drink sensibly: This goes without saying, but alcohol is really just empty calories, which can quickly cause bloating and weight gain around the stomach if it's enjoyed too often. I fully understand that it can be unavoidable in the lead-up to your wedding (we really enjoyed our wedding wine tastings!) but taking a sensible approach will make all the difference to how you feel on the day. If you must drink beforehand, then perhaps choose something like vodka with soda water and fresh lime. The water helps rehydrate you and the lime juice supports liver health.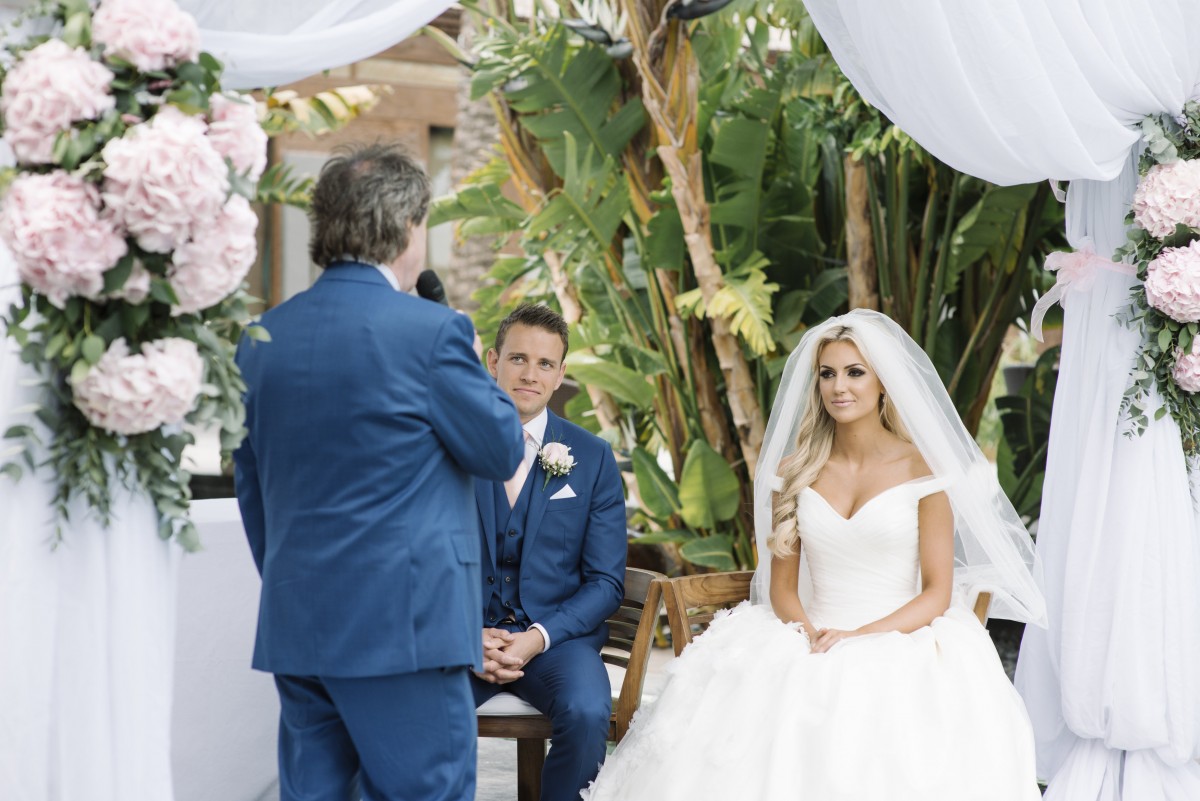 But most importantly of all? Relax and have fun! You're about to celebrate marrying the love of your life, surrounded by your friends and family. It doesn't get much better than that!
PS. I will be hosting the Great Northern Hotel Wedding Fair in Bundoran from 1pm tomorrow, speaking about my own wedding and sharing my tips for brides. Come over and say hi if you're there! 🙂