Hellooooo,
Hope you're having a brilliant weekend so far!
Mine has been busy, starting with a morning of filming a food demo of some of my favourite recipes yesterday in The Cooks Academy, including The Green Goddess Smoothie and rich Chocolate Truffles. They went down very well with the crew!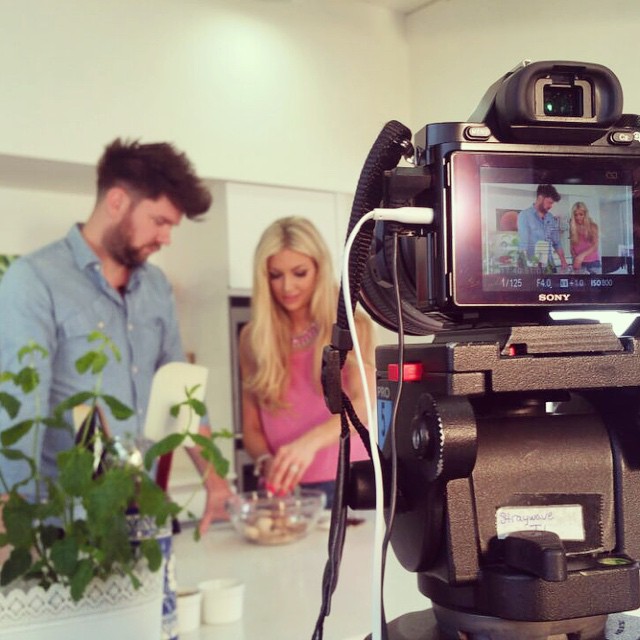 Sunday morning is always a good time for a spot of baking, and this almond and cinnamon bread combines some of my favourite flavours. The whole house smelt incredible when it was in the oven!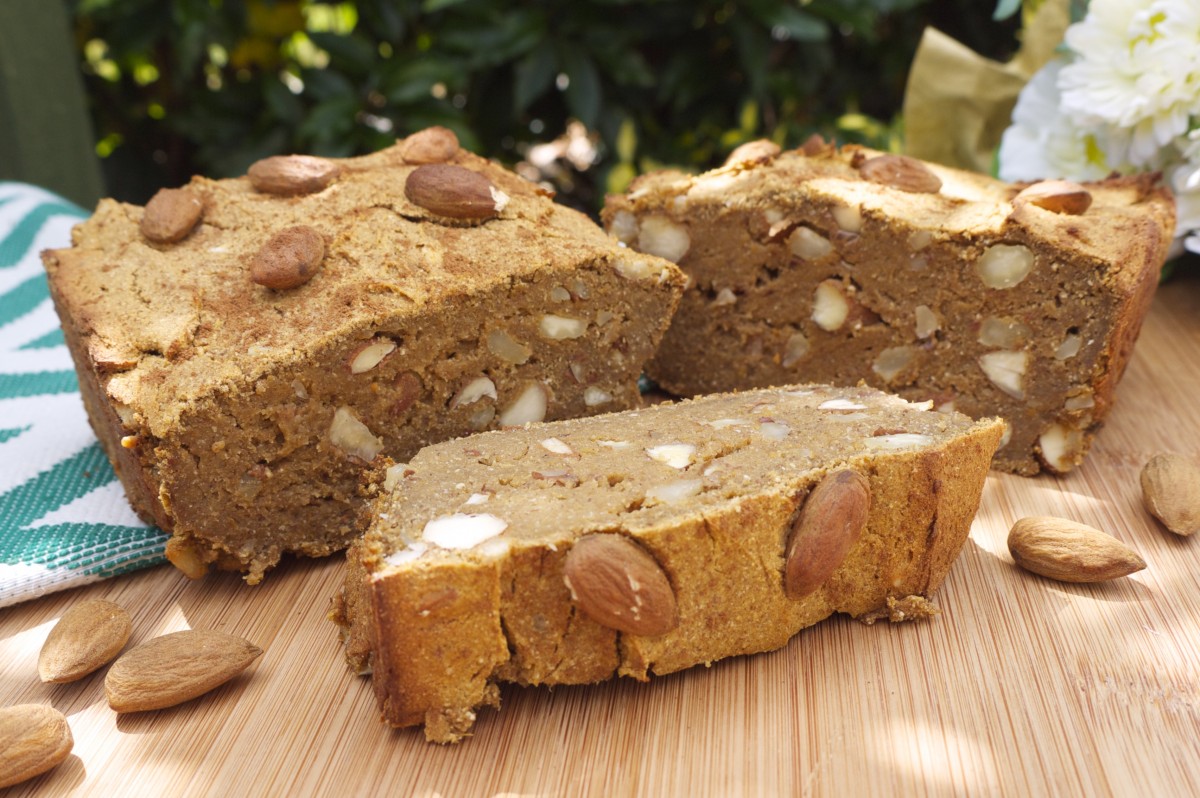 This light, fluffy and soft loaf is based on one main key ingredient…. sweet potato! The versatile vegetable adds a wonderful taste and texture to the bread, without a whole heap of sugar and fat. In fact, no oils were used and the recipe is sweetened naturally with banana and coconut sugar.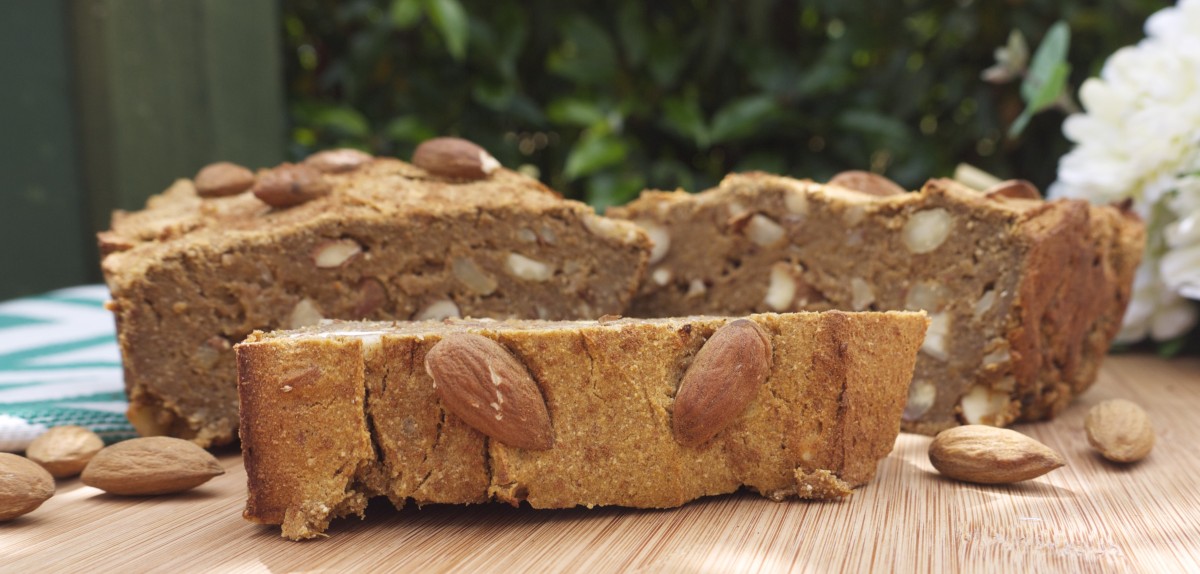 It's a brilliant way to use up sweet potato and ripe bananas, which is why I decided to make this today. It also means that the loaf can easily be made gluten-free, as these ingredients are excellent at binding the dough together.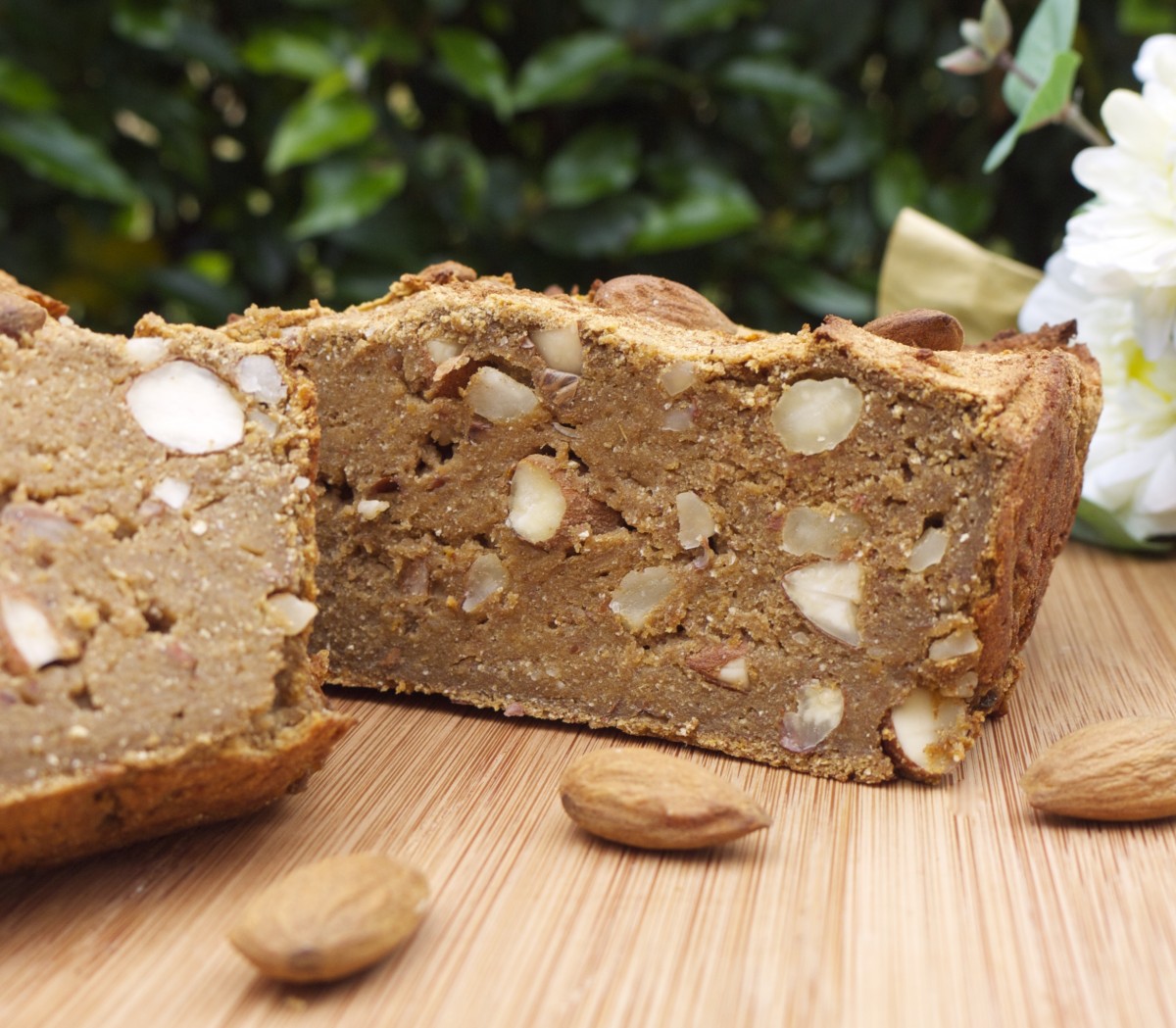 The almonds can be substituted for any other type of nut, seed or dried fruit but I adore the toasted flavour of the almonds on top, and their taste works so well with the cinnamon.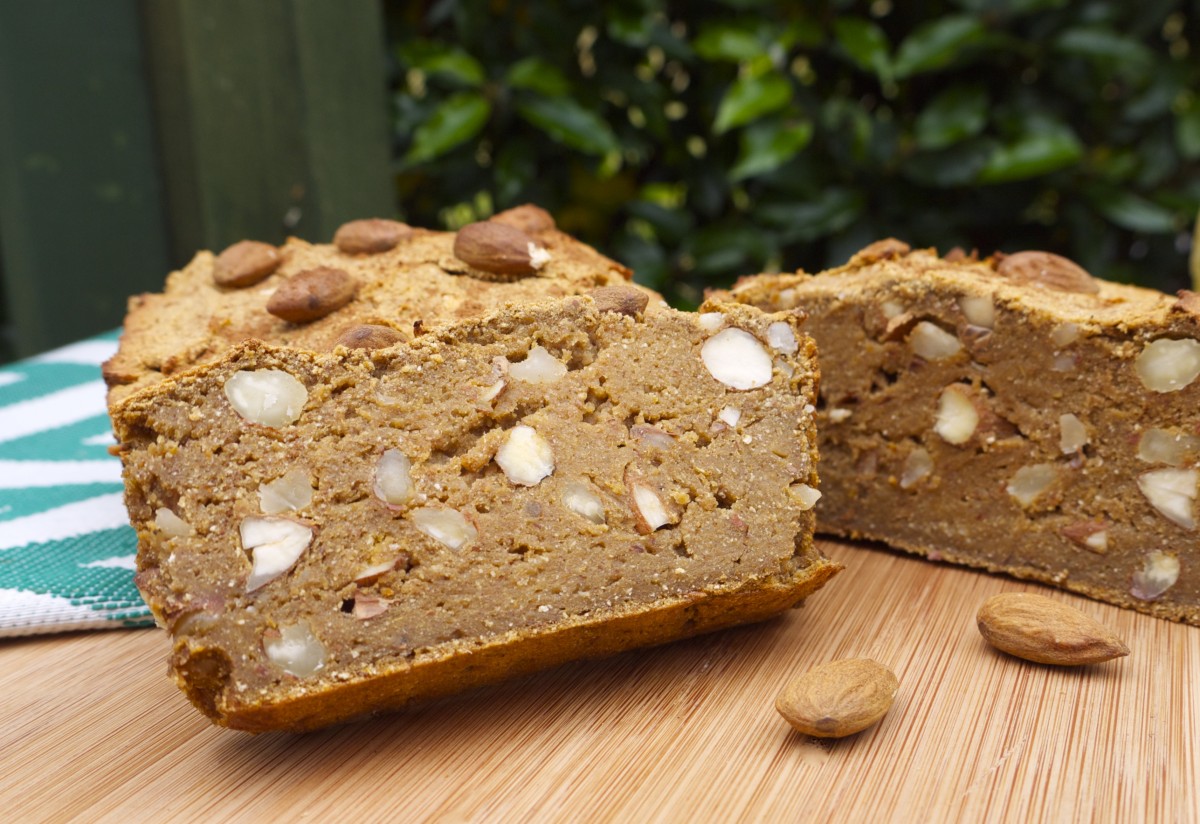 I used a combination of coconut flour and buckwheat flour to thicken up the pureed sweet potato and banana mixture, and this keeps the recipe full of fibre and easy to digest for the majority of people.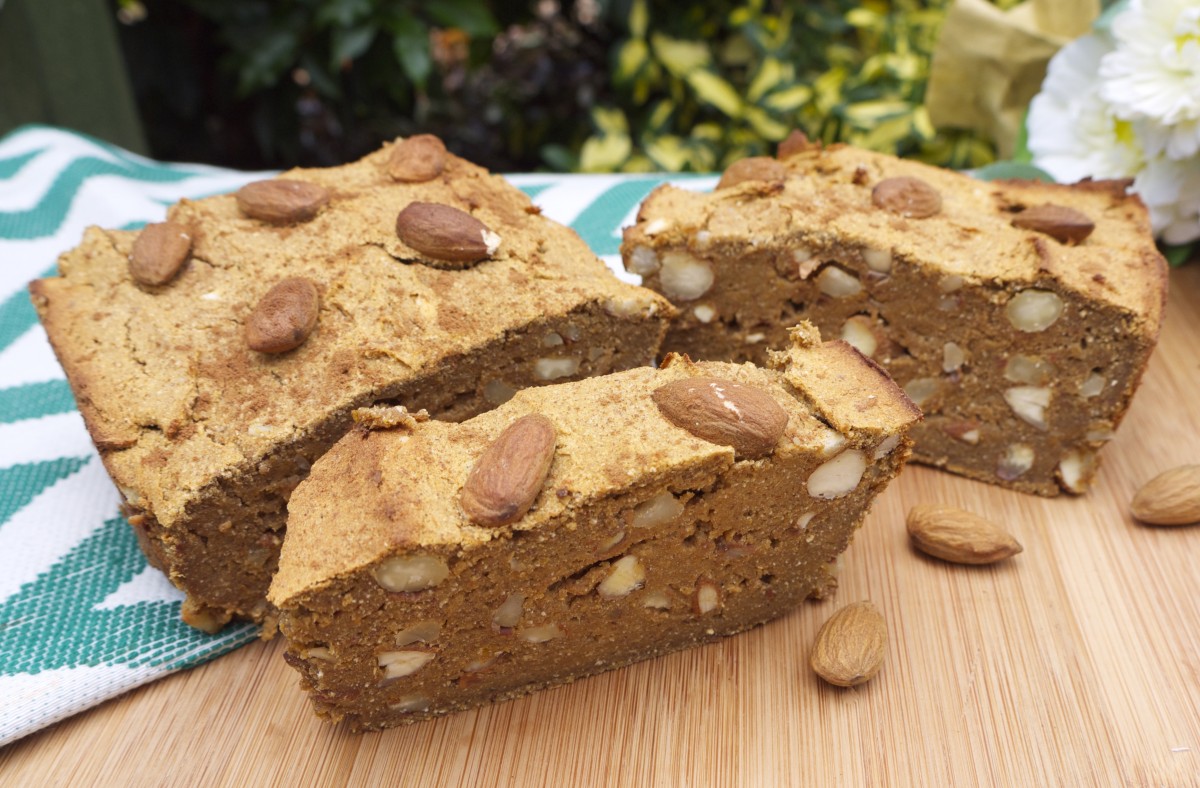 The loaf is packed with dietary fibre, protein and healthy fats, which will help you to stay full for a long time after eating it and it won't upset blood sugar levels.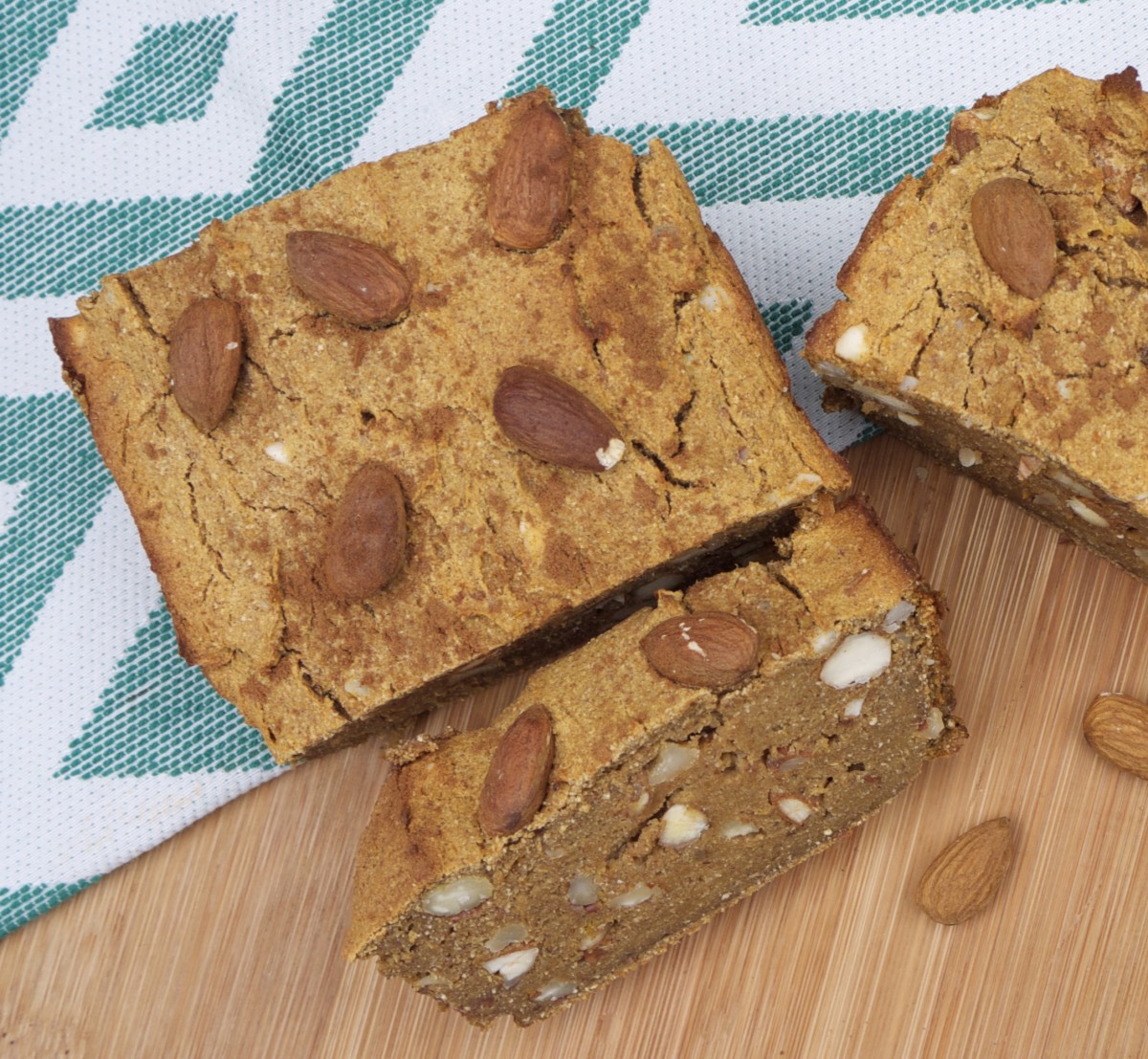 I love how crisp the outside of the loaf goes when it's baked! Eat it plain and warm from the oven, or with a spread of hazelnut butter or honey for a delicious treat to enjoy with a cup of tea 🙂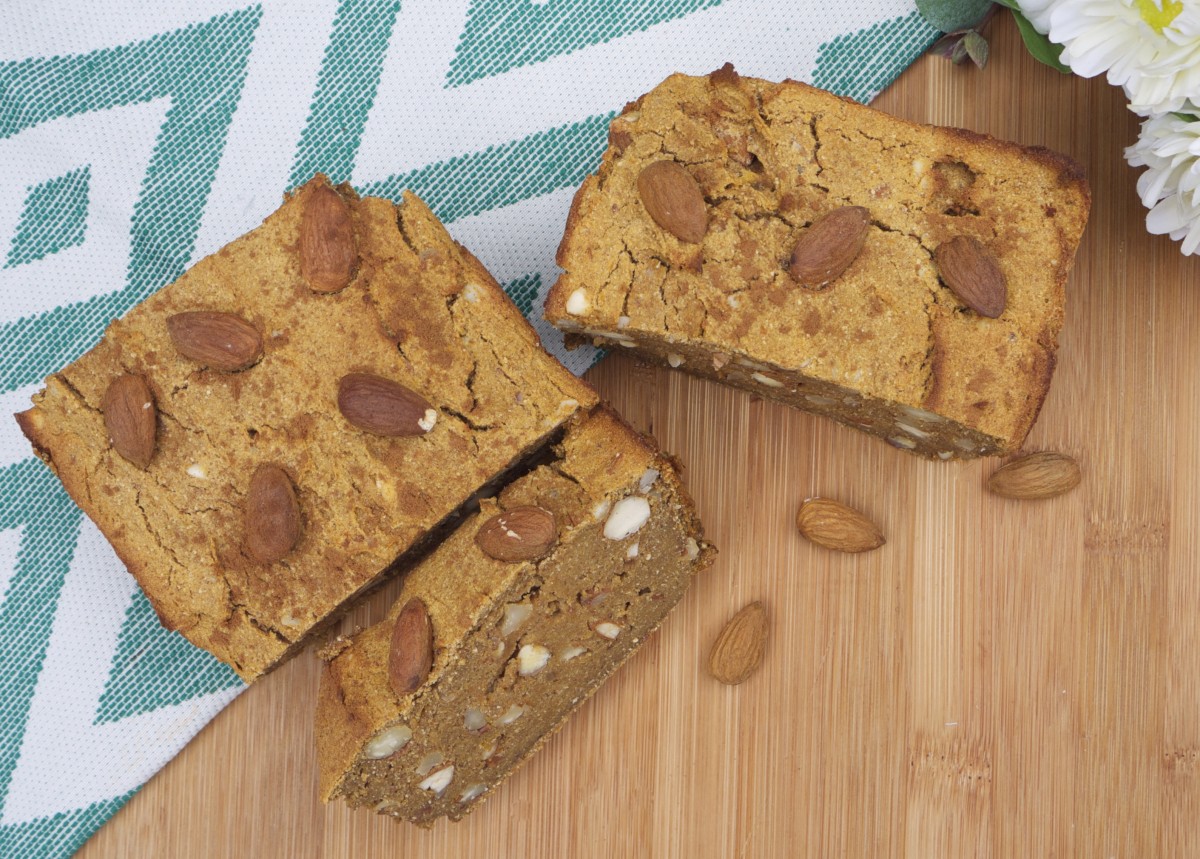 Let me know if you give this bread recipe a go and I love to see all your creations on social media! Simply tag #RosannaDavisonNutrition on Instagram or Twitter or come on over to my Facebook to say hello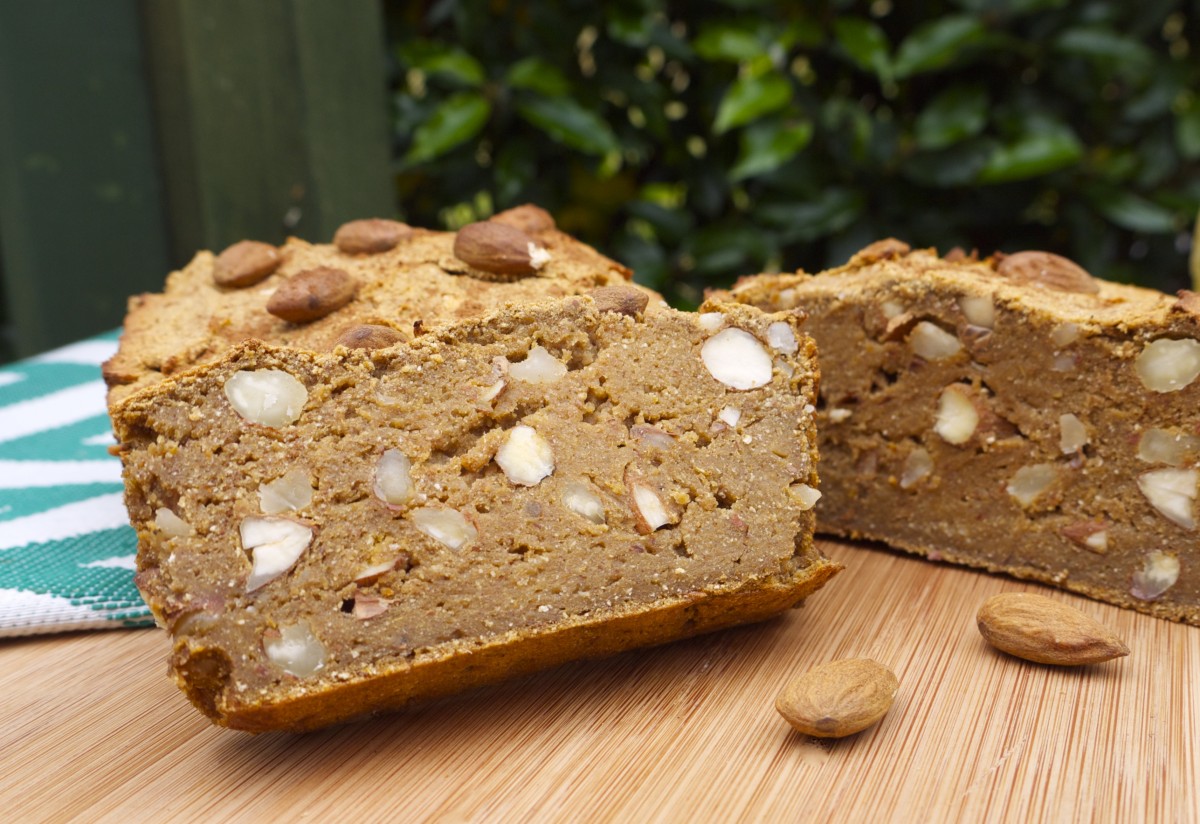 Almond and Cinnamon Bread
2015-06-28 15:27:17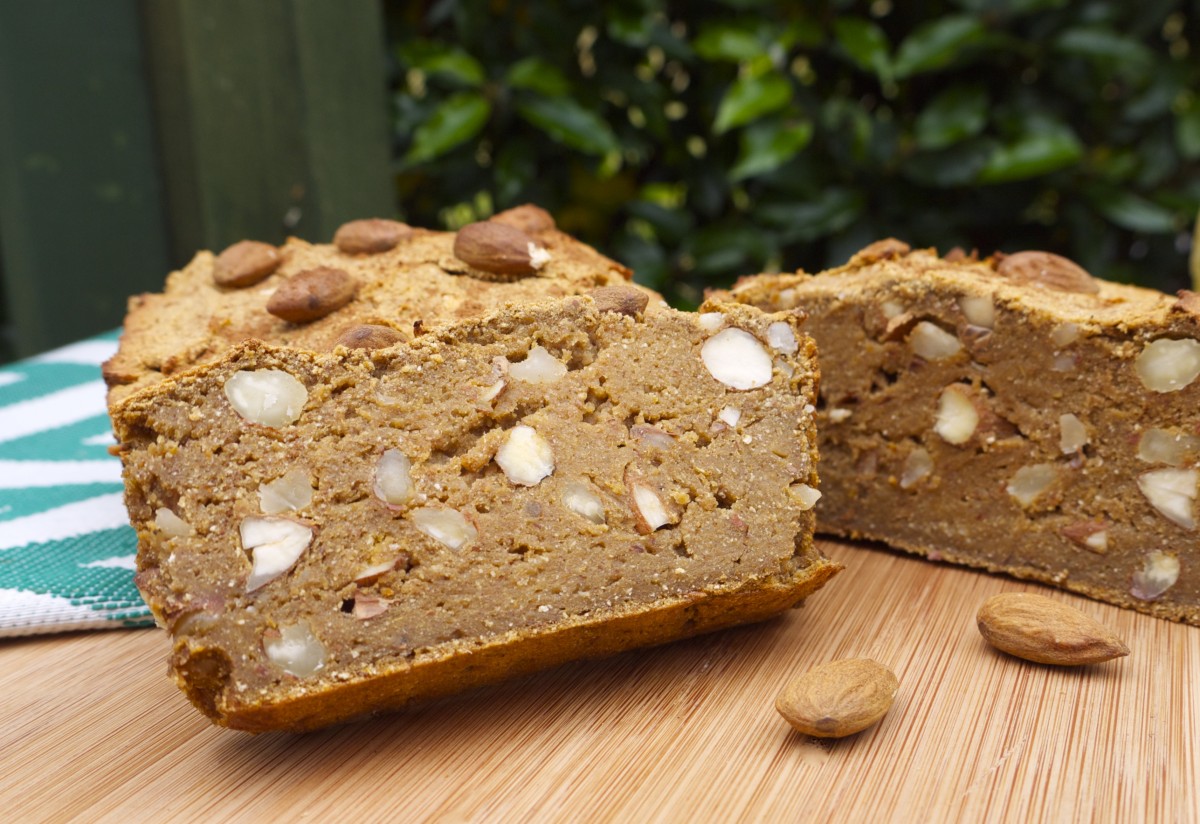 Soft, sweet and delicious bread ideal for afternoon tea! Free from dairy, refined sugar and gluten.
Ingredients
coconut oil, to grease
2 small or 1 medium sweet potato
1 ripe banana
125ml (1/2 cup) unsweetened almond milk
50g (1/4 cup) coconut sugar
2 tsp cinnamon and extra to garnish
2 tsp vanilla extract
105g (3/4 cup) chopped almonds and extra whole almonds, to garnish
3/4 tsp baking powder
1.5 tbsp milled chia seeds
120g (1 cup) buckwheat flour
2 heaped tbsp coconut flour
pinch of pink rock salt
Instructions
Pre-heat the oven to 190C and lightly grease a loaf tin with coconut oil
Peel the sweet potato and chop into rough pieces, carefully using a sharp knife
Steam the sweet potato for about 10 minutes, until it's soft
Place the sweet potato, banana and almond milk in a blender and blend until a smooth puree forms.
Pour the sweet potato and banana puree into a large mixing bowl and add all of the other ingredients.
Stir everything together until a thick dough forms.
Transfer the dough to the tin, ensuring the top is smooth and even.
Garnish with a sprinkle of cinnamon and whole almonds.
Bake at 190C for 25 minutes, until the loaf turns golden-brown and firm to touch.
Allow it to cool for ten minutes before serving.
Notes
Any leftovers should keep in an airtight container in the fridge for up to 3 days and it can be frozen for up to 3 months.
Rosanna Davison Nutrition https://www.rosannadavisonnutrition.com/