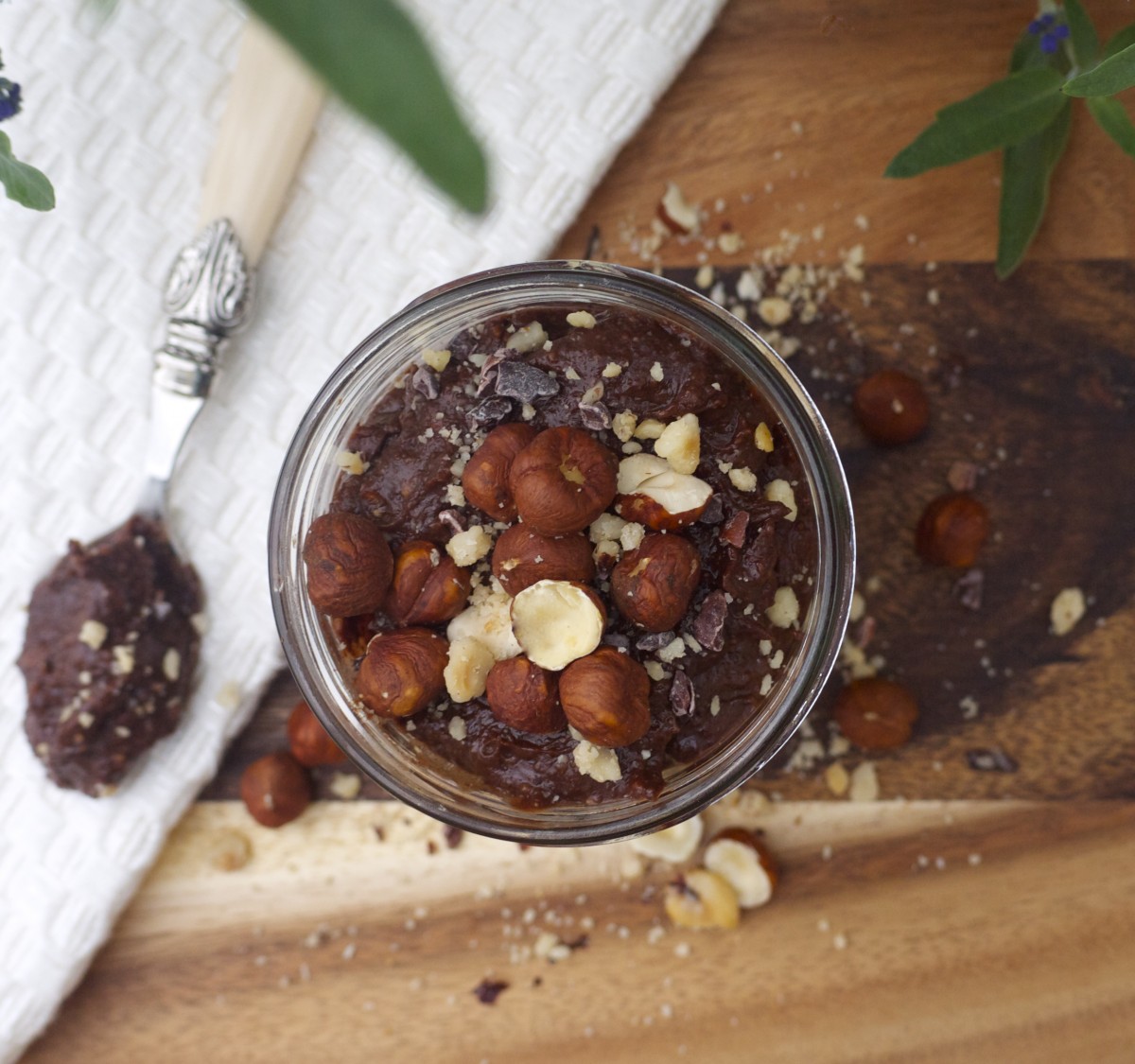 Hands up who likes Nutella?! I haven't met many people who could honestly say they don't!
My earliest memories of the chocholic's dream spread, go right back to the age of 9 or 10, when I spent a couple of weeks staying with family in Italy. My cousin and I used to start the day with a thick layer of Nutella spread all over a huge slice of crusty homemade bread. I was so enthusiastic – and greedy – that I'd end up with Nutella all over my cheeks and in my hair!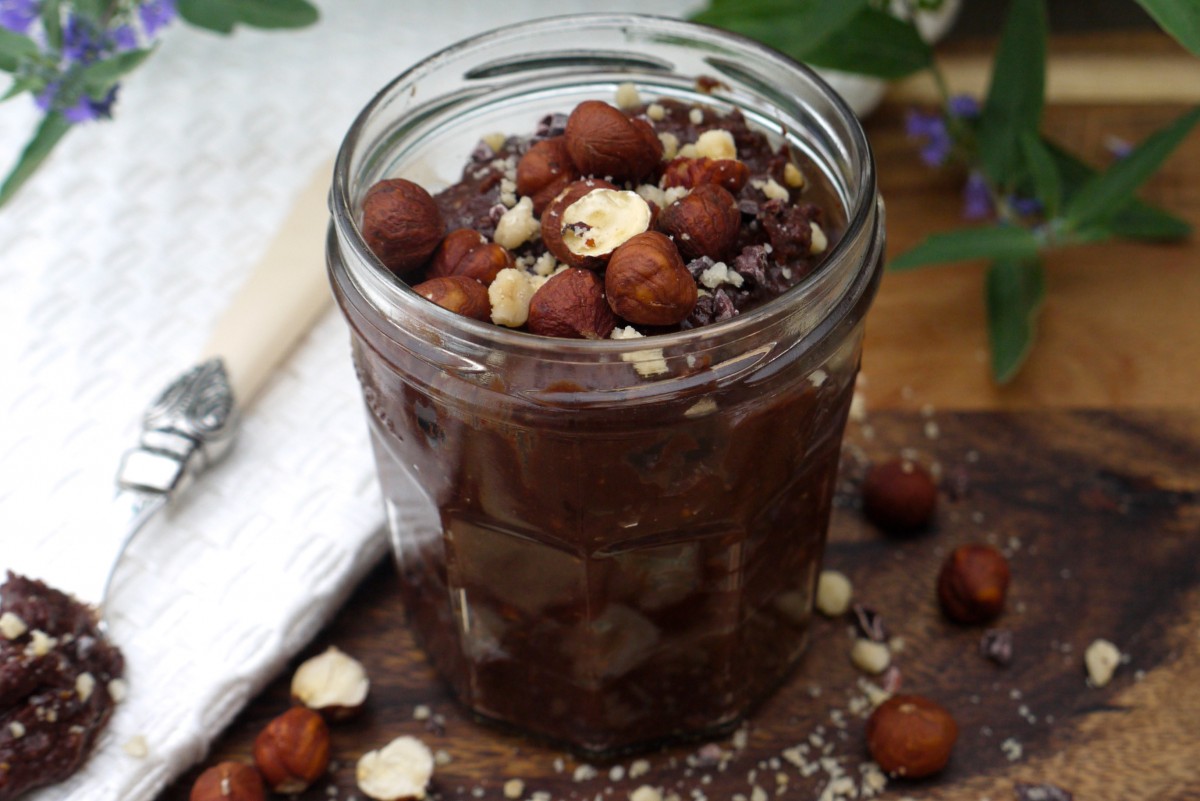 Luckily, there's no need to give it up entirely when you decide to focus on a healthier lifestyle and try to avoid overdoing it on refined sugar 🙂 And it's surprisingly easy to recreate that yummy rich, nutty taste using natural ingredients that also benefit your health. Win-win!
Using just a few ingredients already in my cupboard, it took just a few minutes to make this healthy Nutella spread, which tastes sooo good on toast, pancakes or just off the spoon!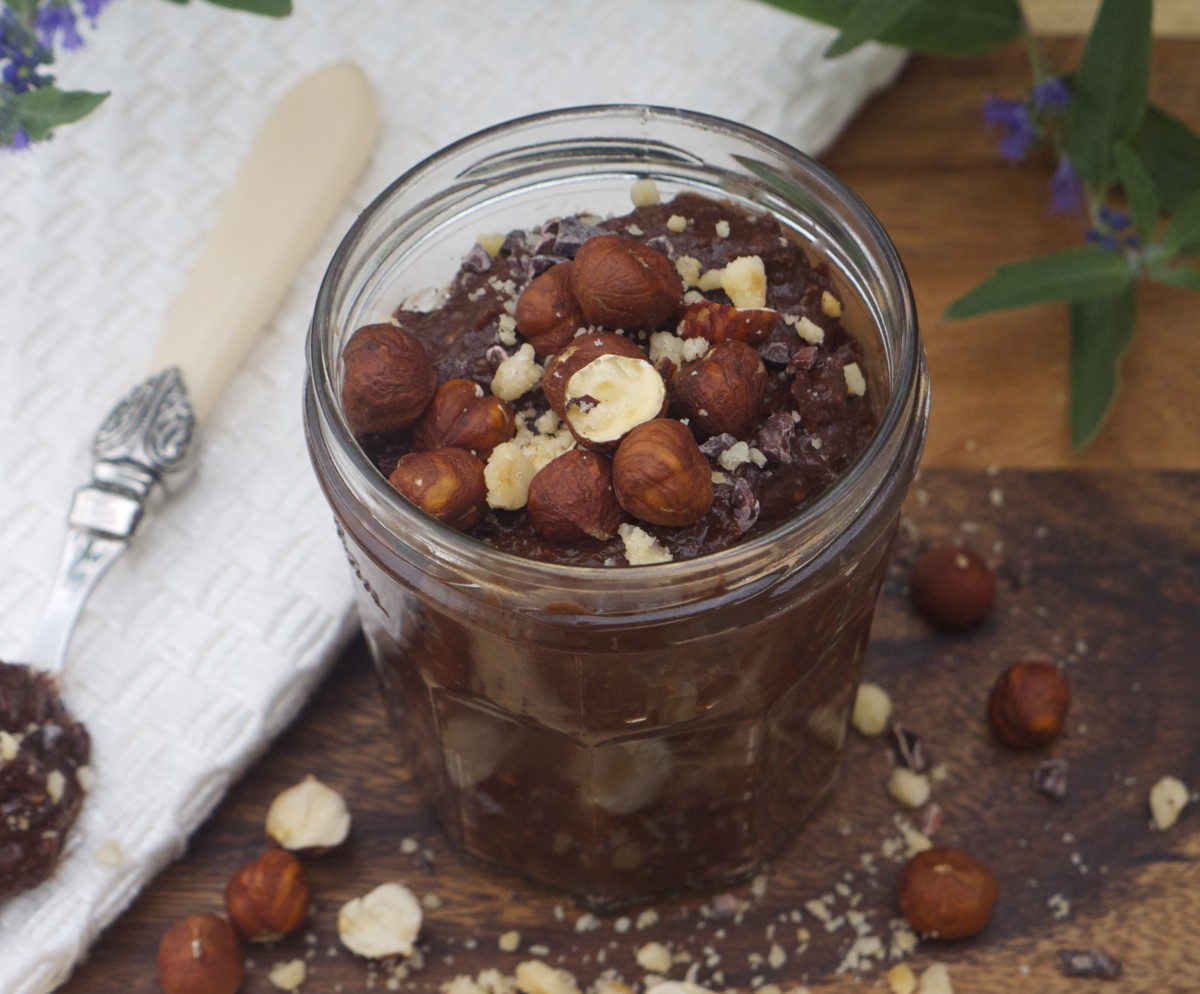 First, I whizzed up my fave healthy vanilla caramel sauce recipe, which features just three ingredients and uses fibre-filled dates as a natural sweetening superstar…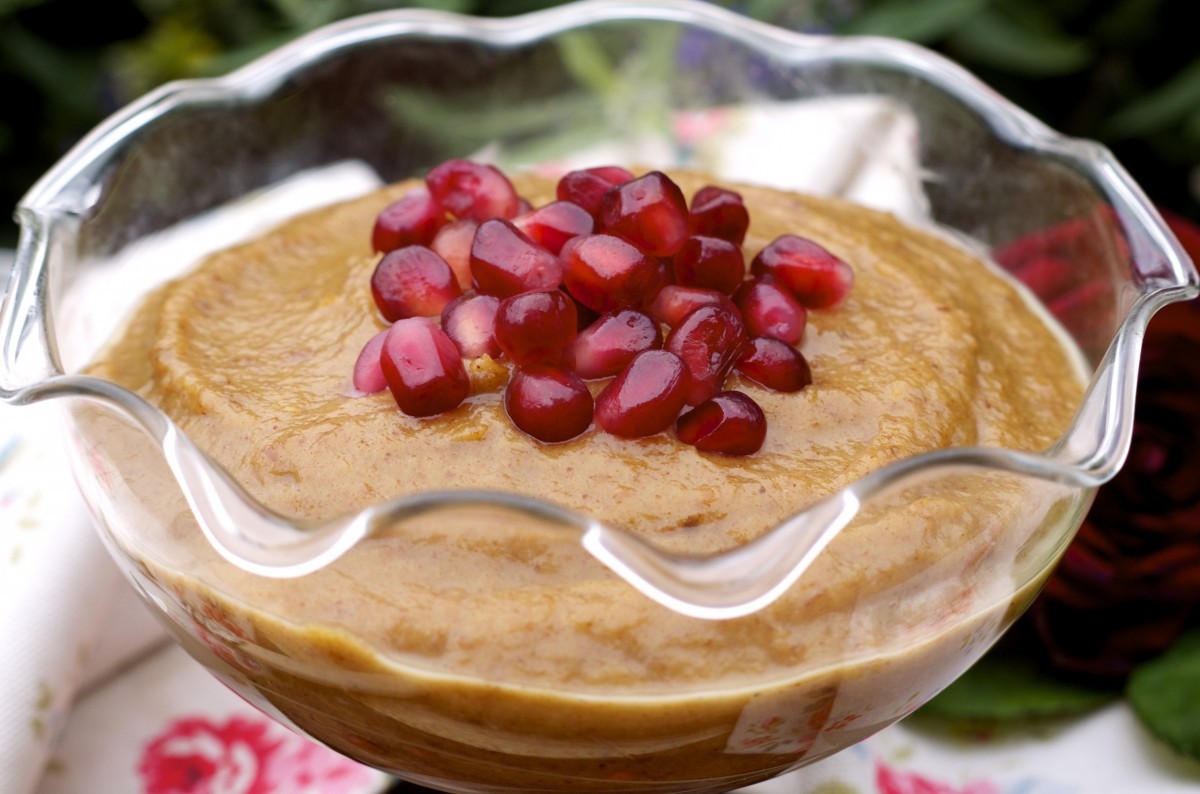 Then I mixed in some raw organic cacao powder (€3.95)…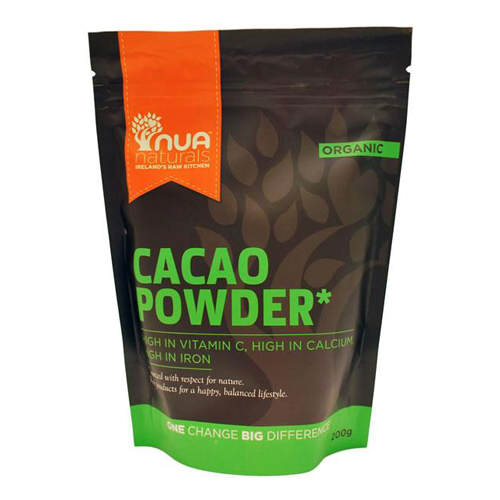 It's possible to use Cadbury's Bournville cocoa powder for this recipe too, but the raw version has a really rich and pure taste, and incredible health benefits as it's so rich in antioxidants and minerals, such as iron and calcium.
Then a couple of spoonfuls of some deliciously nutty and crunchy hazelnut butter were added for that familiar Nutella taste!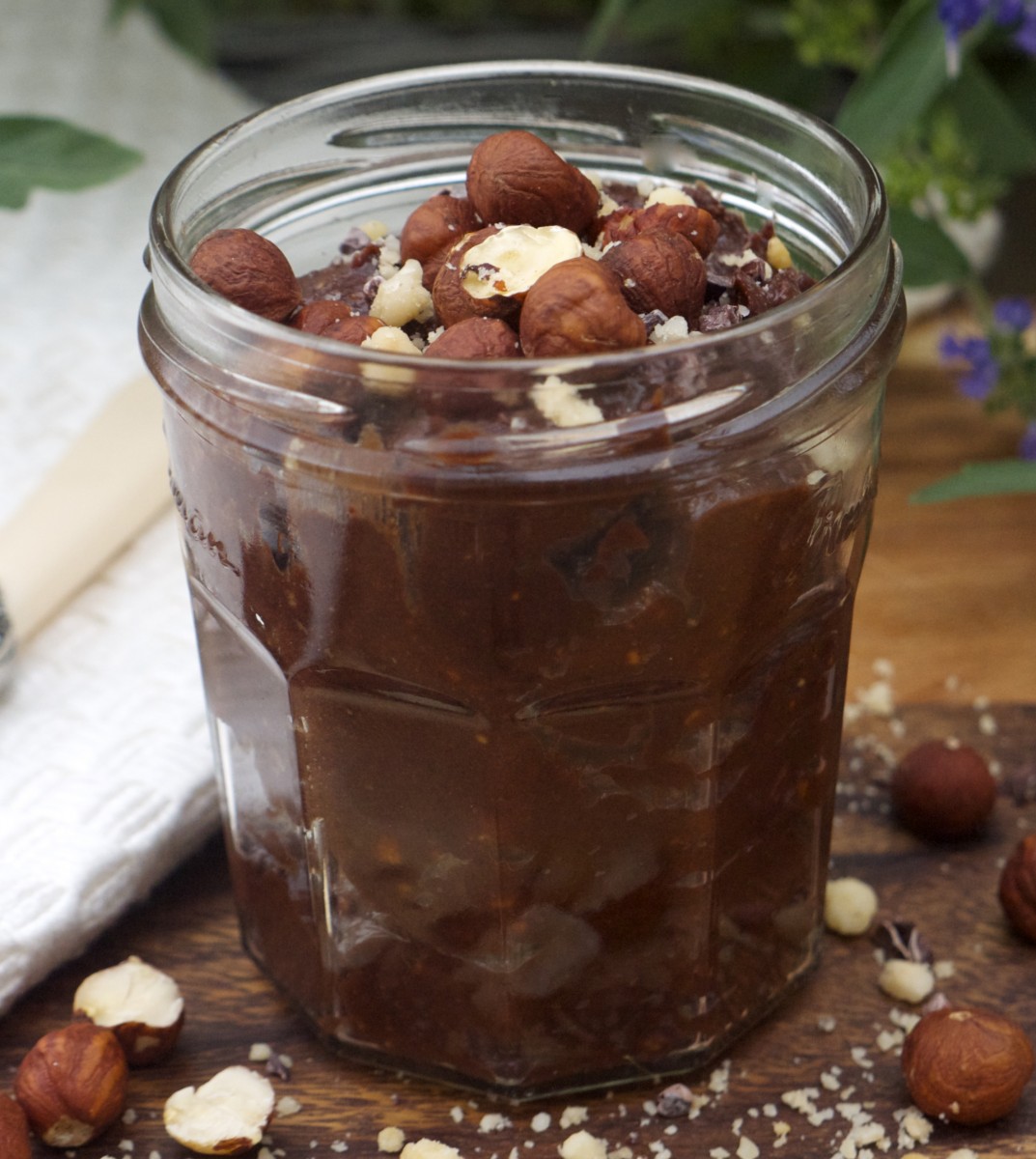 Keep an eye out on the blog tomorrow for my new Nutella pancake recipe… free from refined sugar, gluten and dairy! 😉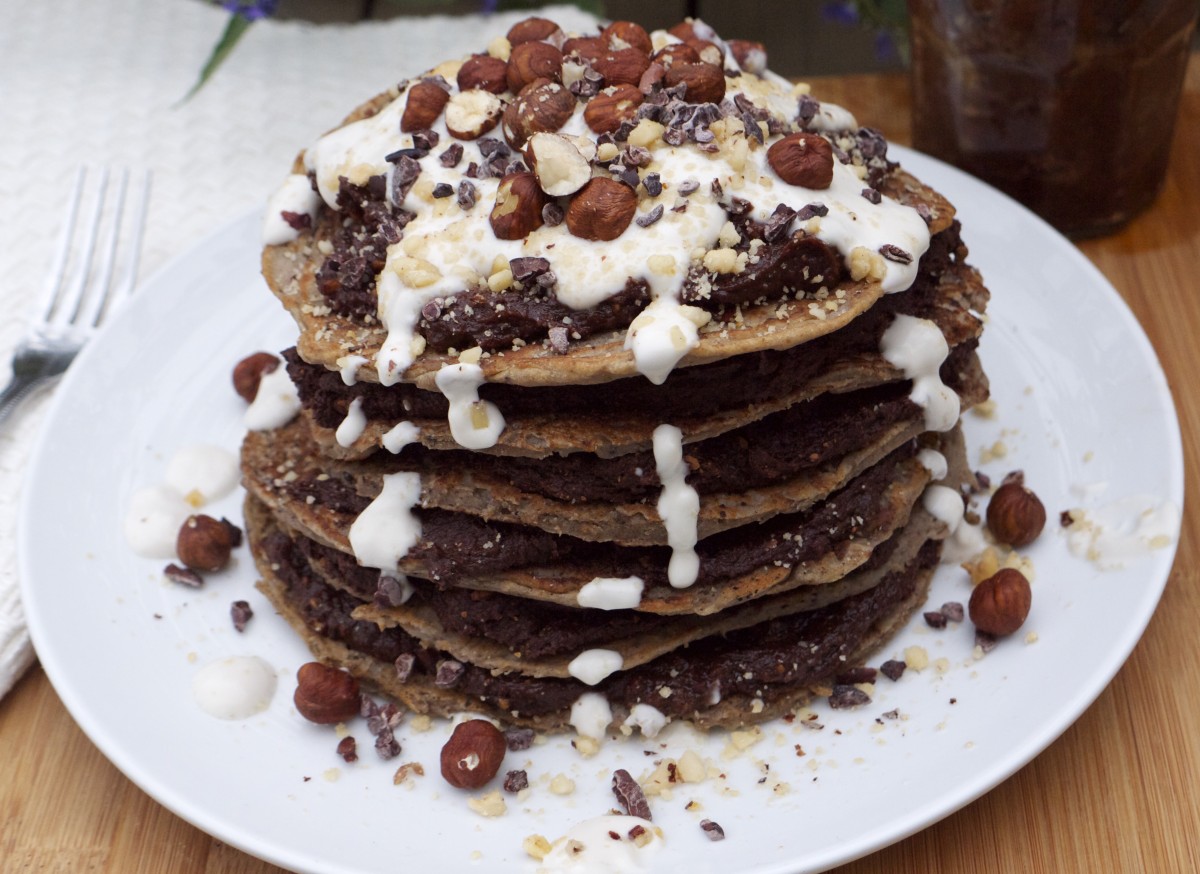 I would love to know if you get a chance to make this healthy Nutella recipe! Simply tag #RosannaDavisonNutrition on Instagram or Twitter or come on over to my Facebook to say hello 🙂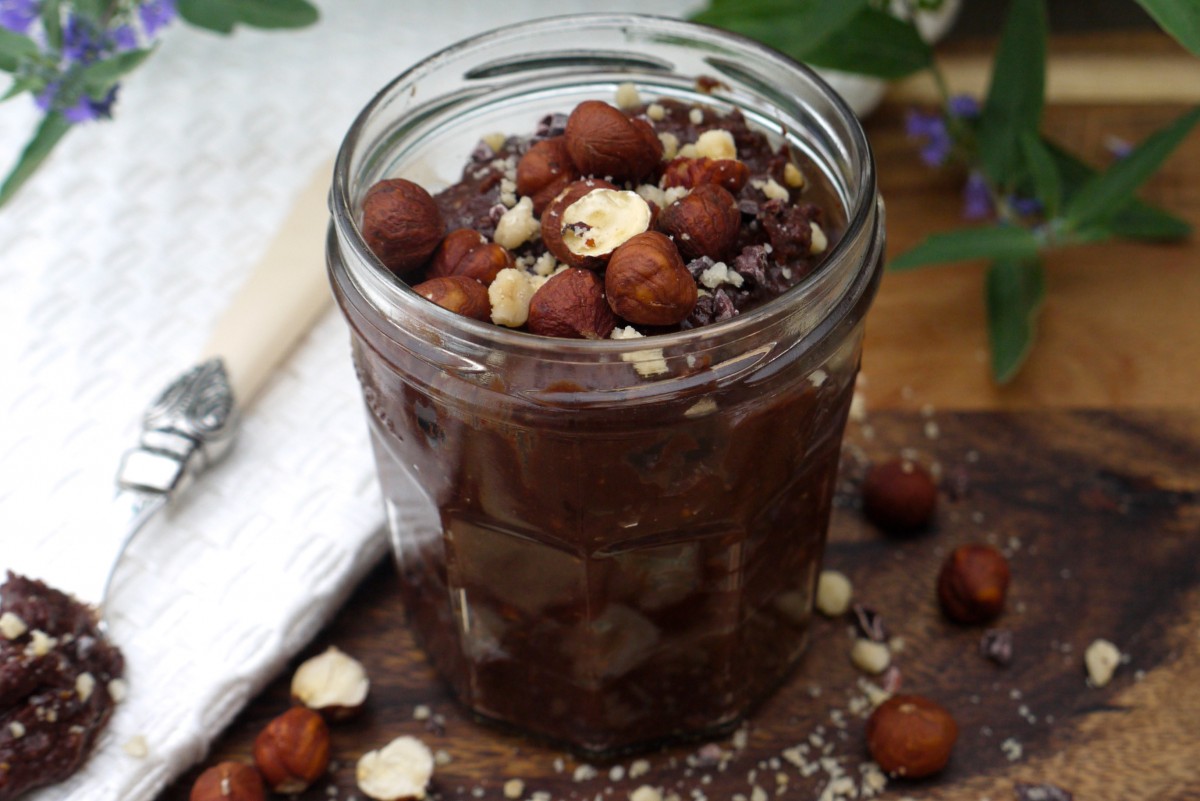 Healthy Nutella
2015-10-19 18:10:08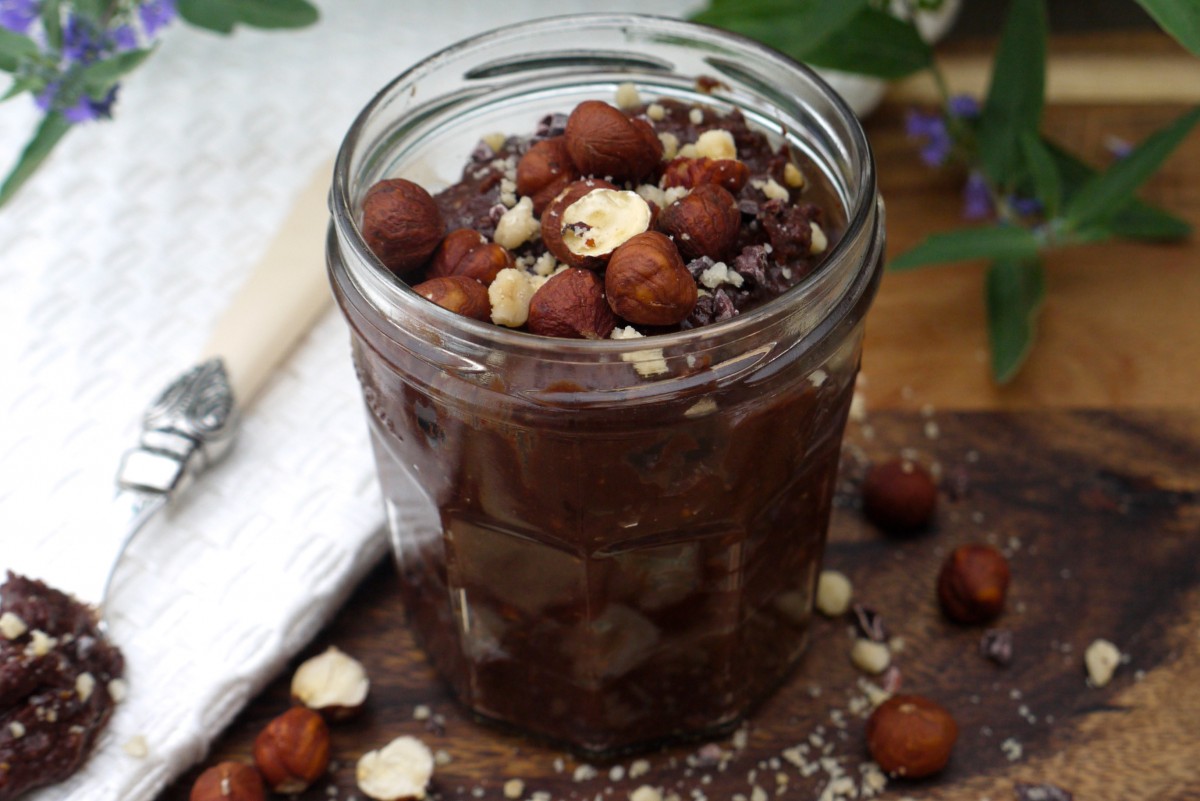 Serves 4
A thick, rich, nutty and chocolatey spread, filled with whole ingredients and free from refined sugar and dairy.
Ingredients
150g (1 cup) dates, pitted and soaked in hot water for 20 minutes, to soften
1 tbsp smooth almond butter, hazelnut butter or tahini
2 tsp vanilla extract
2 tbsp raw cacao powder or Cadbury's Bournville cocoa powder
2 tbsp raw unsalted crunchy hazelnut butter
Whole and chopped hazelnuts, to serve
Instructions
Make the caramel sauce base first by adding the soaked and drained dates, nut butter and vanilla to a blender or food processor, and combine until a smooth and creamy sauce forms. Use a splash of warm water to help it blend, stopping to scrape down the sides if necessary.
Transfer four tablespoons of the caramel sauce to a bowl and add the cacao powder and hazelnut butter. Stir well until a thick spread forms.
Sprinkle with whole and chopped hazelnuts, and serve
Notes
Any leftovers can be stored in a jar or airtight container in the fridge for 3-4 days.
Rosanna Davison Nutrition https://www.rosannadavisonnutrition.com/