This is one of my favourite Eat Yourself Fit hearty and healthy comfort food meals, and perfect for those that crave a 'meatier' texture. Made with chunky mushrooms and a smooth and creamy herbed sauce, it's rich in flavour and super satisfying served with protein-rich quinoa.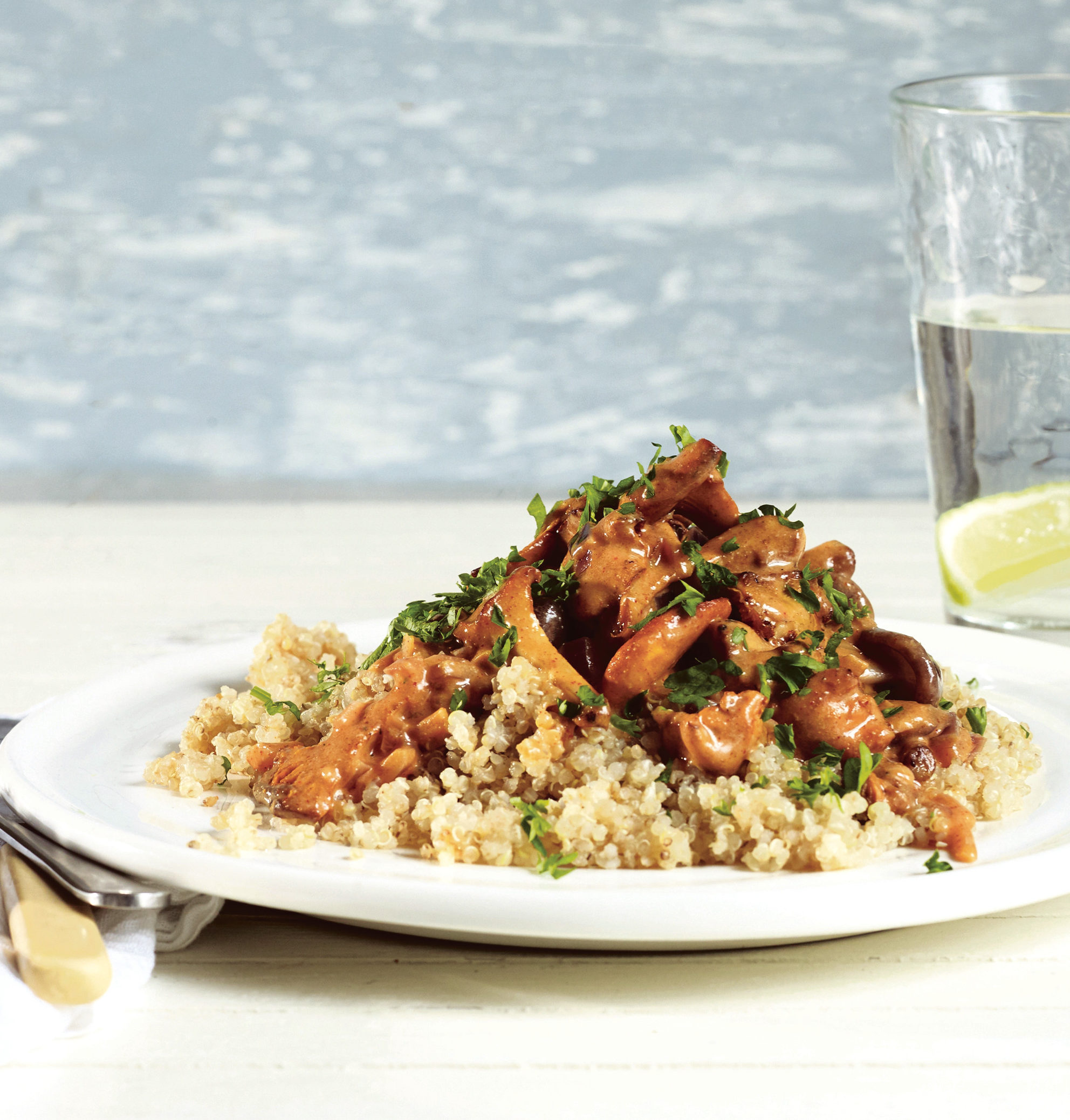 Mushrooms tend to be a rather divisive food, with those that love them and others that strongly dislike them. If, like me, you could eat mushrooms with every meal, then this is the winter winner for you! It's light yet nutrient-dense and tastes just as delicious packed up for your college or office lunch the next day. So make enough for a few days as it keeps well in the fridge.
Quinoa is a favourite in my diet for its incredible benefits for health and helping your skin and hair look better from the inside out. Plus it's delicious, easy to digest, versatile and nutritionally superior to popular grains like couscous and rice. Hurrah!
So how does that work?
Here's the science-y bit:
Apart from being a superb plant-based source of the complete set of essential amino acids, needed for hair growth, healthy skin and toned muscles, quinoa is also one of the very best plant sources of the amino acid lysine, crucial for tissue growth, the synthesis of collagen and elastin, and repair of damaged cells.
It's proper fitness food:
It provides high-fibre, slow release carbohydrates, making it a brilliant food for athletes and gym bunnies, and due to its high quantity of minerals, quinoa also happens to be a great food for strong and healthy hair. It's high in magnesium, iron, zinc and phosphorus needed for both hair and skin health.
It even helps hair look better:
The calcium, iron and phosphorus in quinoa help to prevent dandruff and seal moisture into your scalp, while its vitamin E keeps each strand soft and supple.
It contains an essential amino acid called tyrosine, which is the parent amino acid for your hair, skin and eye pigment, and helps to maintain your original hair colour.
If that's all not a good reason to add more quinoa to your diet, then I'm not sure what is!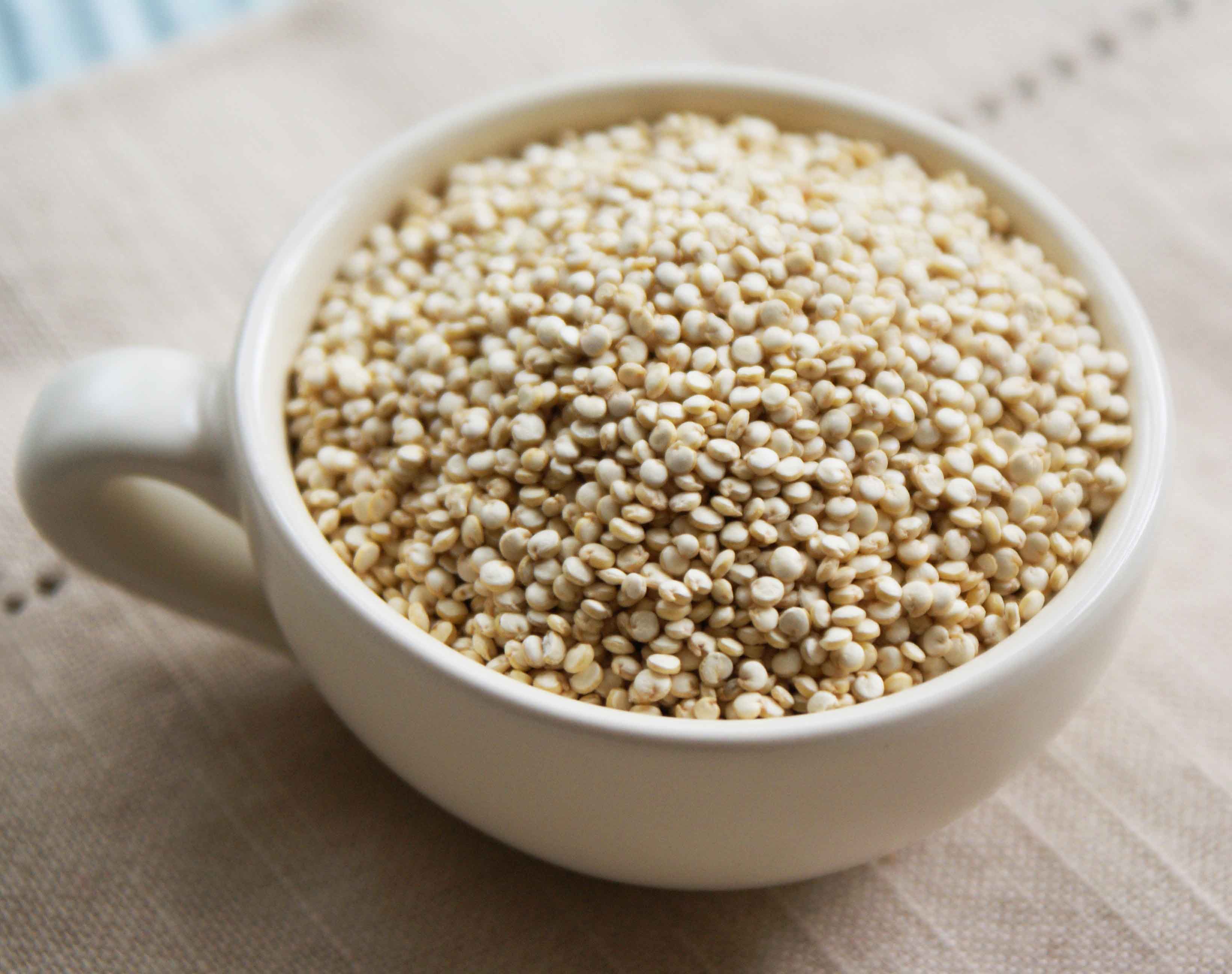 I would love to know if you get a chance to make this Creamy Mushroom and Quinoa Stroganoff! Simply tag #RosannaDavisonNutrition on Instagram or Twitter or come on over to my Facebook to say hello 🙂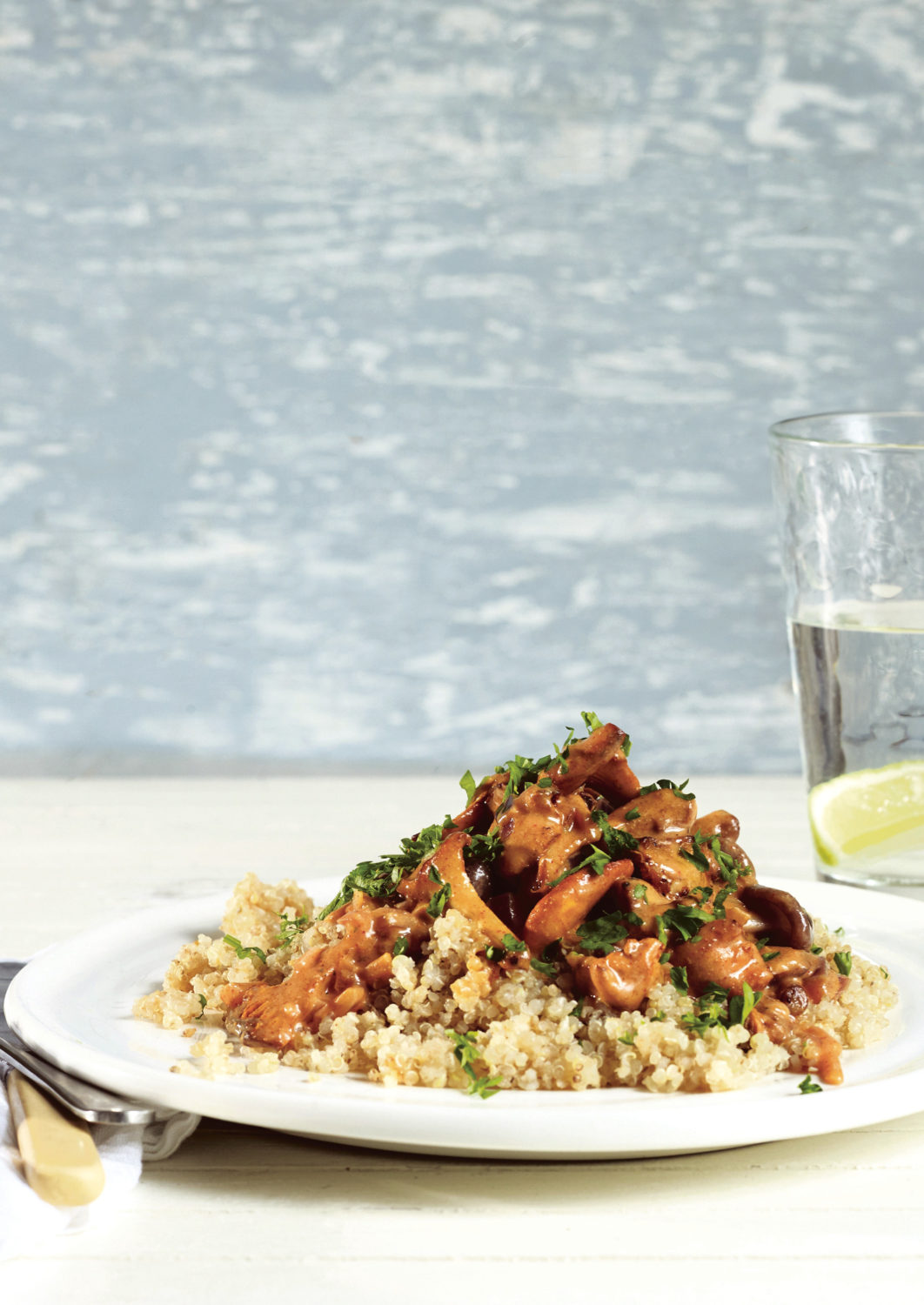 Creamy Mushroom and Quinoa Stroganoff
2016-10-27 13:29:05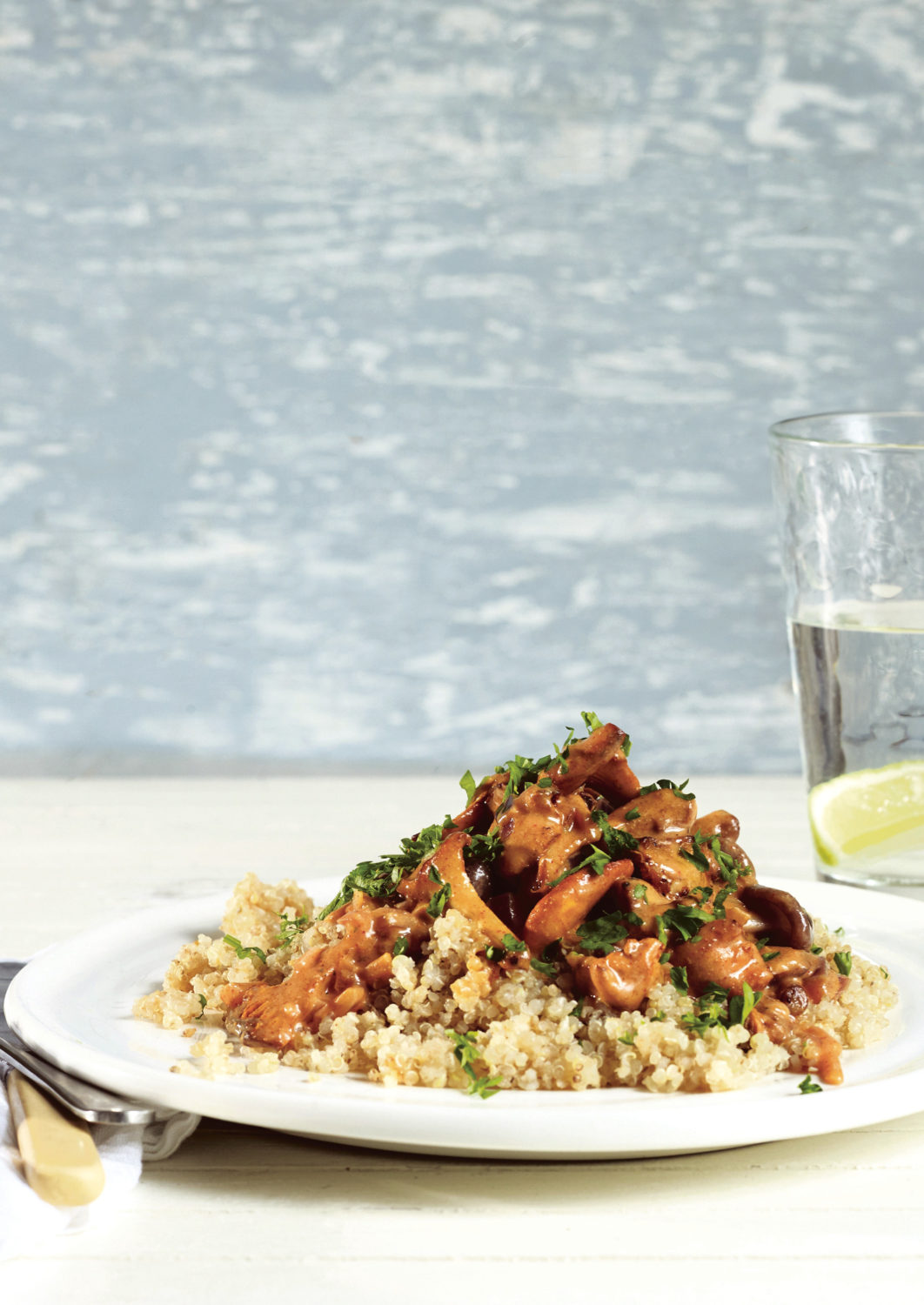 Serves 2
A hearty yet healthy and nutritious meal, rich in protein yet light in calories. It makes the perfect fitness food and works well made in bigger batches to last a few days. Nutrition information per serving: 286 calories, 27.6g protein, 56.2g carbs, 16.4g fat
Ingredients
2 tbsp low-sodium tamari or water, to cook
1 red onion, finely chopped
2 cloves garlic, minced
500g sliced Portobello or white mushrooms, chopped
2 tbsp low-fat coconut milk
125ml low-sodium vegetable stock
1 tbsp lemon juice
3 tbsp nutritional yeast
1 tsp dijon mustard
1½ tsp smoked paprika
Pinch of cayenne pepper
Pinch of sea salt and freshly ground black pepper, to taste
handful of fresh parsley, finely chopped
90g dry quinoa
water, to cook
Instructions
Heat the tamari or water in a large saucepan and add the onion and garlic. Cook them for 4-5 minutes until the onion softens. Add in the mushrooms and cook for another 8-10 minutes until lightly browned.
Add the coconut milk, vegetable stock, lemon juice, nutritional yeast, mustard, smoked paprika, cayenne pepper and seasoning. Partly cover the saucepan and simmer for 5-6 minutes.
Lower the heat, remove the lid and stir the mixture, allowing any excess liquid to evaporate.
Add the parsley, stir well and adjust seasoning, as needed.
Remove from the heat and set aside.
To cook the quinoa, first rinse it well under cold water. Place the quinoa into a medium-size saucepan and cover with double its volume of water.
Cover the saucepan partly with the lid and bring it to the boil for 2-3 minutes, then lower the heat and allow it to simmer for 10-12 minutes, until most of the water has evaporated and the quinoa seeds have opened out.
Remove it from the heat and leave it aside to absorb the remaining water.
Season with a pinch of sea salt and black pepper, to taste, and use a fork to fluff it up. Serve the mushroom stroganoff on top of the quinoa.
Notes
Any leftovers can be stored in a covered container in the fridge for 2-3 days.
Rosanna Davison Nutrition https://www.rosannadavisonnutrition.com/