Snowballs in June?!
Ok, this may not sound like the most summery recipe, but it just happens to be an appropriate name for these protein energy snacks!
And energy is exactly what I need after arriving back into Dublin from London very late last night, and then I was up early this morning for my Pilates class. I feel an afternoon nap coming on!
Luckily, I slathered my face in Kiehls Midnight Recovery Concentrate last night, so I wasn't too much of a fright first thing this morning!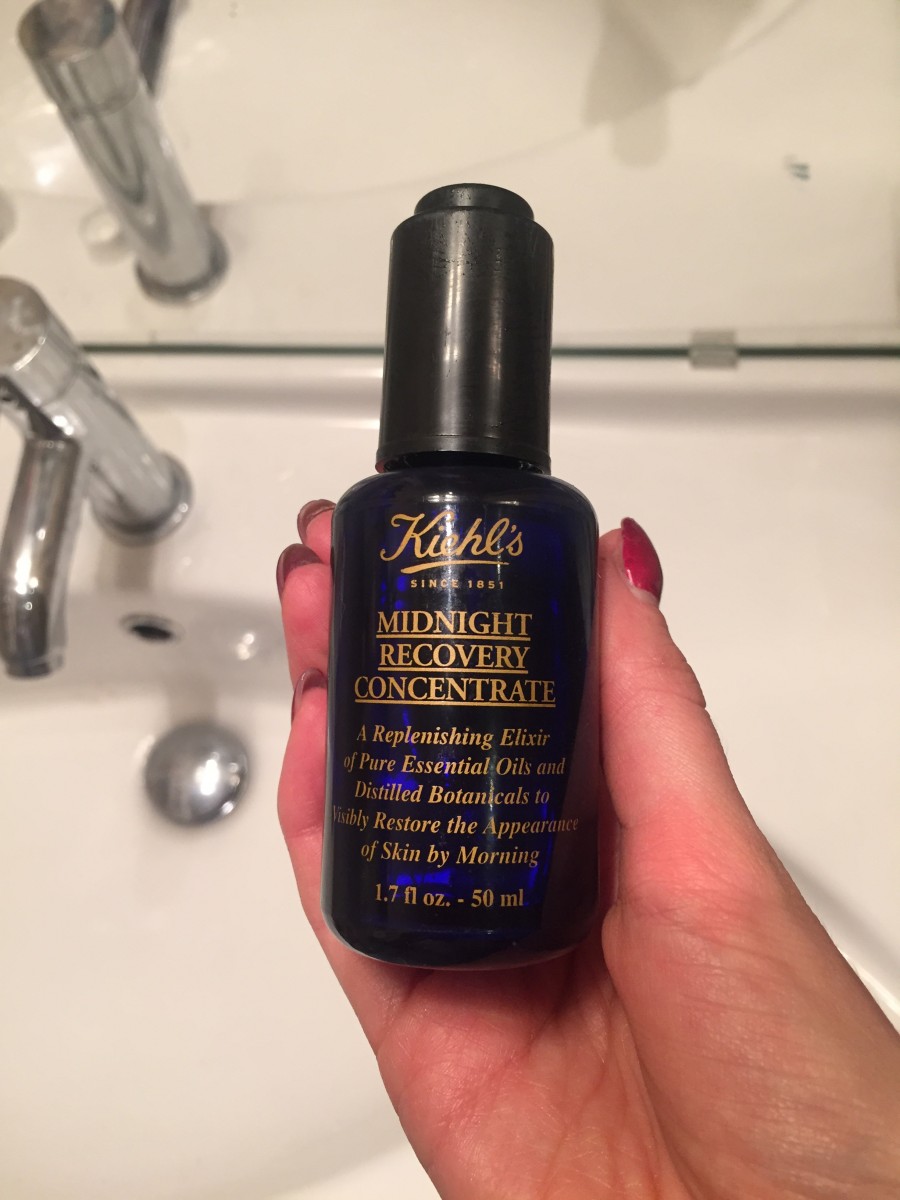 This superstar cult favourite product is paraben-free and made from all-natural ingredients, including essential oils. It's a replenishing nighttime oil that visibly makes skin look fresher and younger by morning. And while I'm generally all about eating plenty of antioxidant foods, healthy fats and drinking loads of water for fresher skin…. there are times when I need a bit of help from a good product! I love using this when I've particularly busy or travelling a lot, and it makes me feel a lot more confident in my skin 🙂
Just pat two or three drops onto your skin before bed and you'll wake up the next morning like you've paid a visit to the dermatologist! At €42.50, it's pricey but a little goes a long way and it's worth every cent, in my opinion.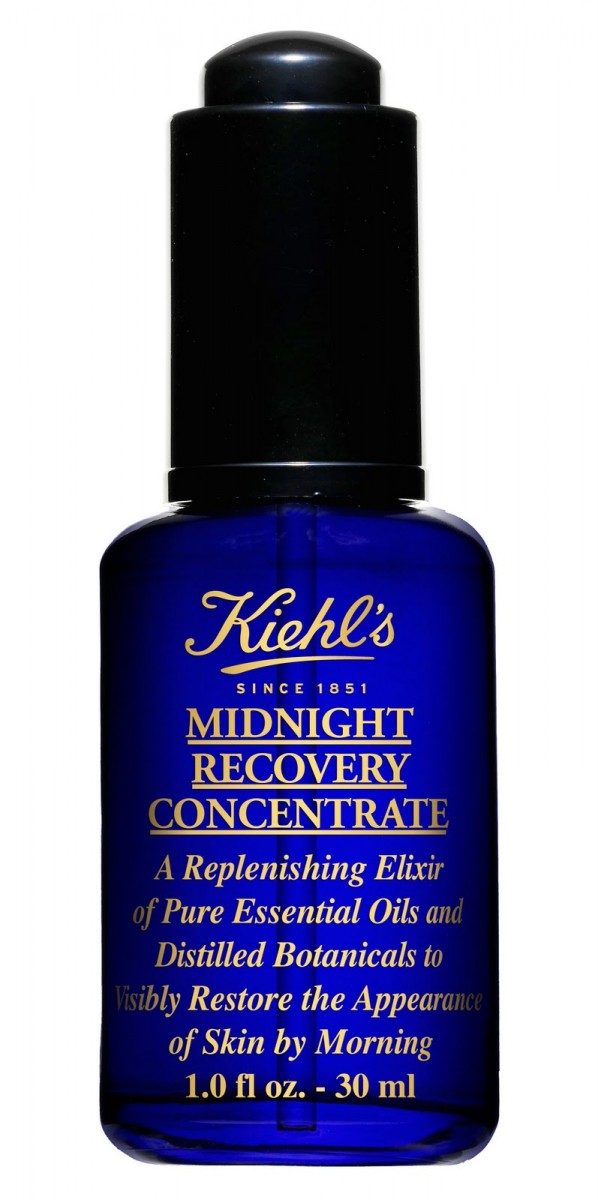 Speaking about younger-looking skin, I've based these snowballs on one of the most powerful foods for healthy skin… coconut! In fact, these balls contain coconut flour and are also rolled in it to create that white dusting 🙂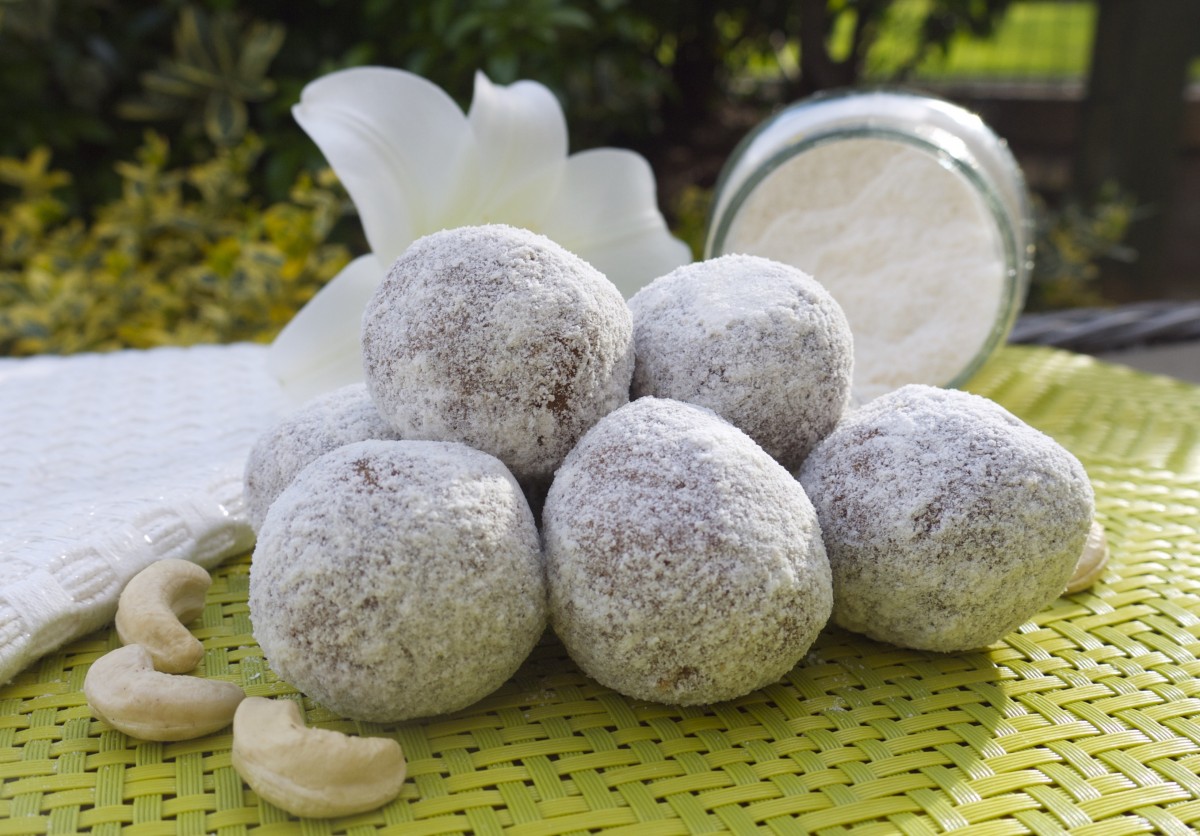 I love coconut in all its forms, and I'm delighted that coconut flour is becoming much more widely available.
I bought this Infinity organic coconut flour for €5.65 in Nourish, but some supermarkets and all good health food shops stock it too. It's a soft flour produced from dried coconut meat, and can be use in baking in place of grain-based flours. It's also rich in protein, fibre and fat, which makes it a very satisfying type of food.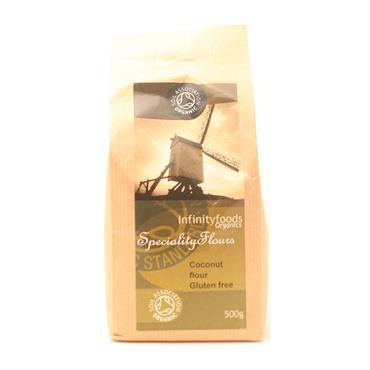 The healthy fats in coconut meat help to nourish and lubricate your skin from the inside out. Its anti-fungal and anti-bacterial properties also mean it's great at fighting and preventing infections, as well as inflammatory skin conditions like acne.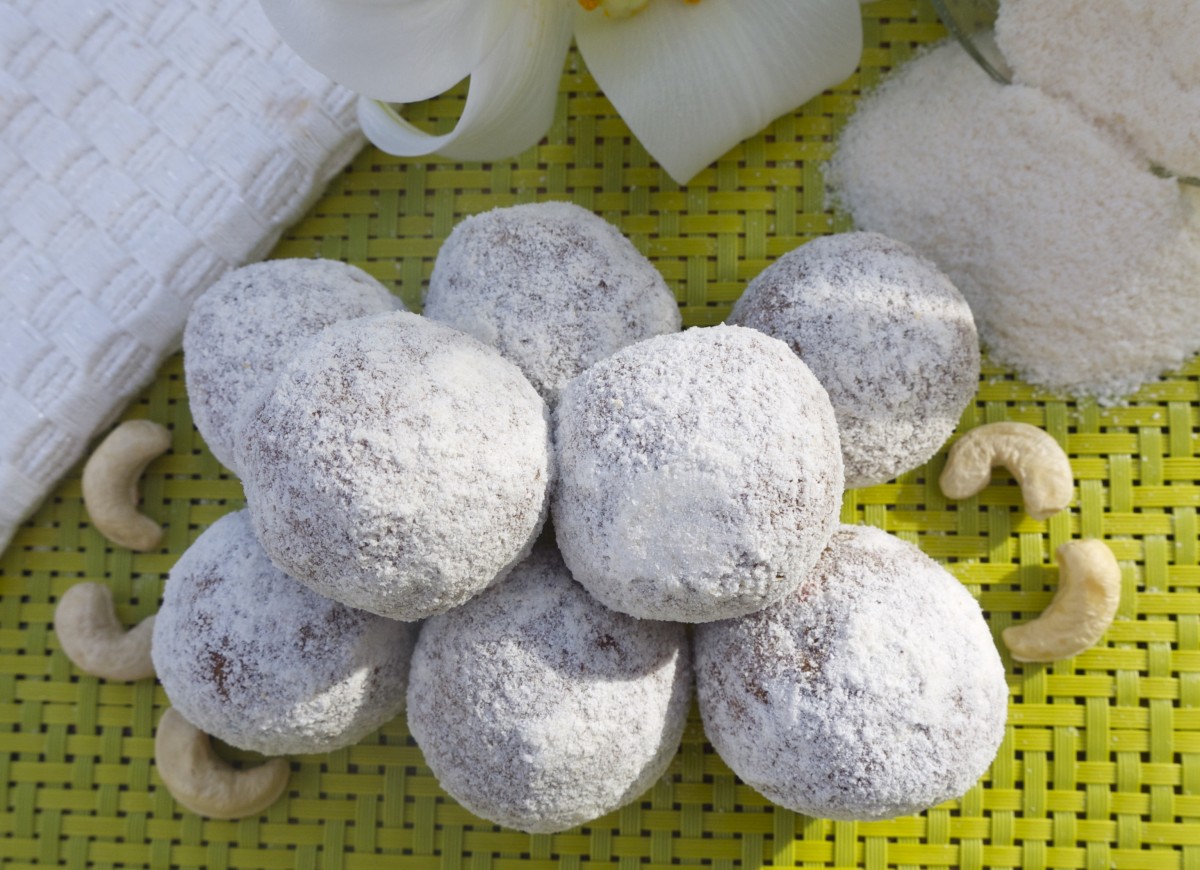 I'm such a big fan of quick, healthy snacks because I'm so often travelling and running about that I need something to keep me going.
Coconut is an amazing food for boosting health and fighting off the ageing process, and is technically a 'drupe' rather than a nut. It helps to support your adrenal health and immune system, plus it's an excellent source of manganese to support bone health, nervous system function, thyroid health and helps to maintain optimal blood sugar levels.
It aids in the digestive process and promotes the growth of 'friendly' bacteria in the intestines, and contains high levels of zinc, iron, phosphorus. Zinc is particularly important for healthy, clear skin and preventing spotty breakouts.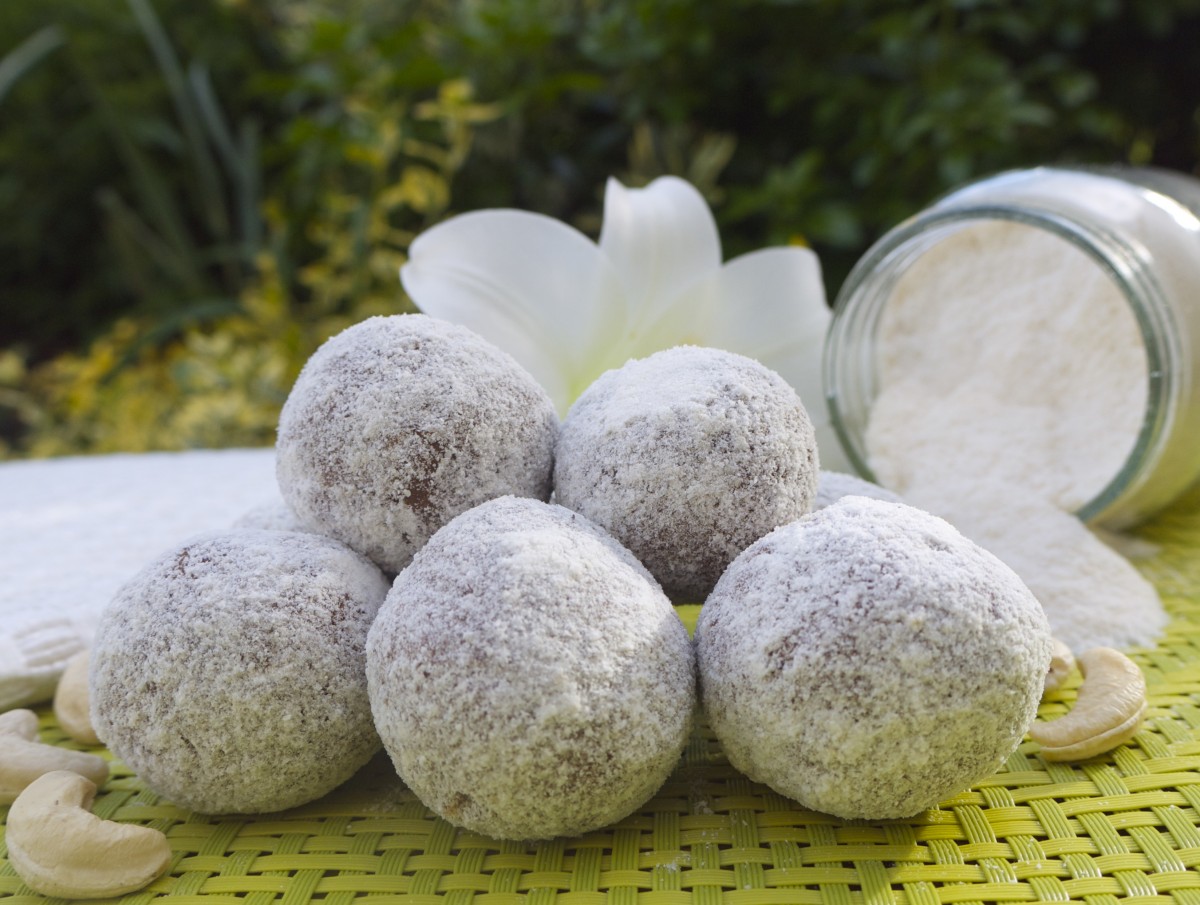 Although rich in saturated fat, coconut meat contains medium-chain triglycerides (MCTs), which are transported from the intestinal tract to the liver and immediately changed into fuel for your body to use. This then means that there are very few MCTs left to get deposited in the body.
In fact, eating coconut meat is known to protect you from heart disease and high cholesterol. This is because the high levels of vitamins, A and E, and the polyphenols in coconut, work together to decrease levels of 'bad' LDL cholesterol, which is a risk for cardiovascular disease. These protective aspects of coconut are perhaps a major reason why the populations that eat the most coconut, including the Kitavans of Papua New Guinea or the Tokelaus of New Zealand, have no heart disease or stroke.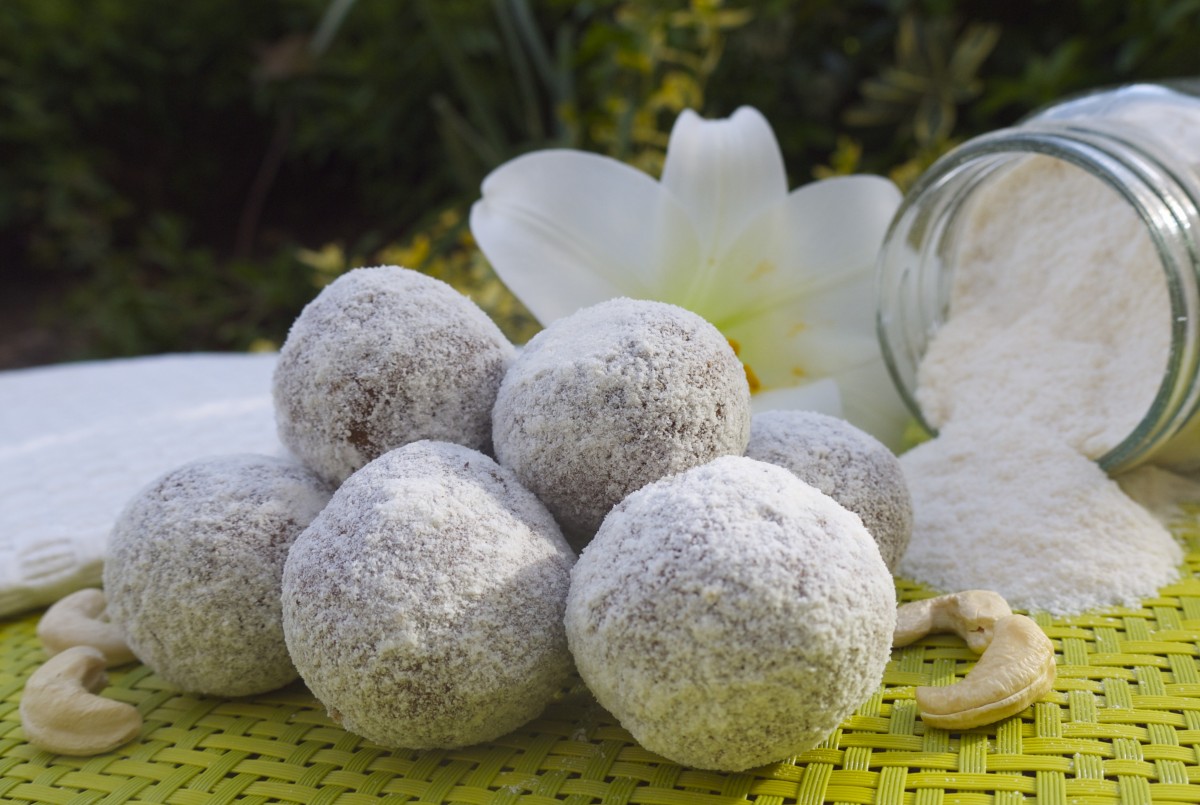 These energy balls also contain cashew nut butter, a scoop of Sunwarrior protein powder and fibre-rich dates to naturally sweeten them, and the ground mixed spice adds a gorgeous warm, homely flavour 🙂
Whip them up the next time you have a long flight or car journey, and they'll keep a hungry tummy full for hours!
Let me know if you give this energy ball recipe a go and I love to see all your creations on social media! Simply tag #RosannaDavisonNutrition on Instagram or Twitter or come on over to my Facebook to say hello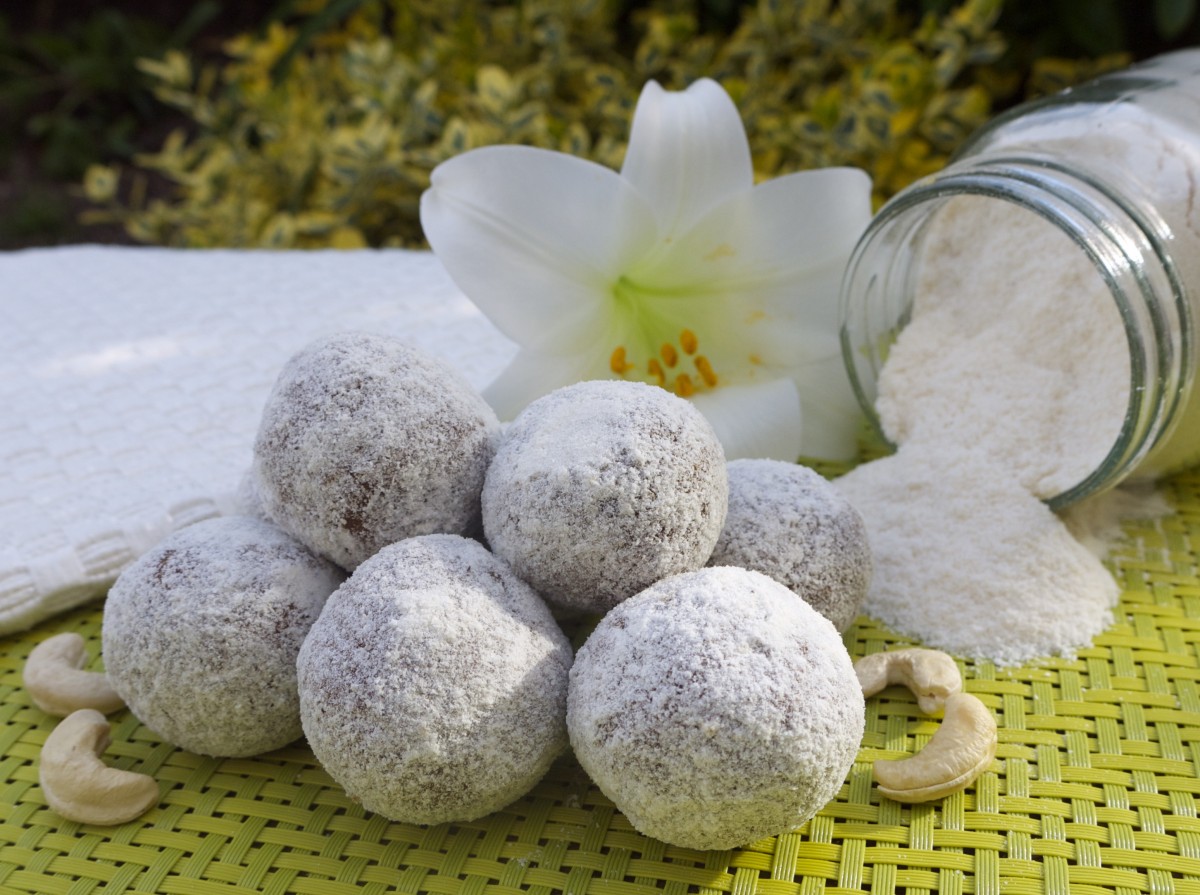 Spiced Cashew and Coconut Snowballs
2015-06-07 19:09:01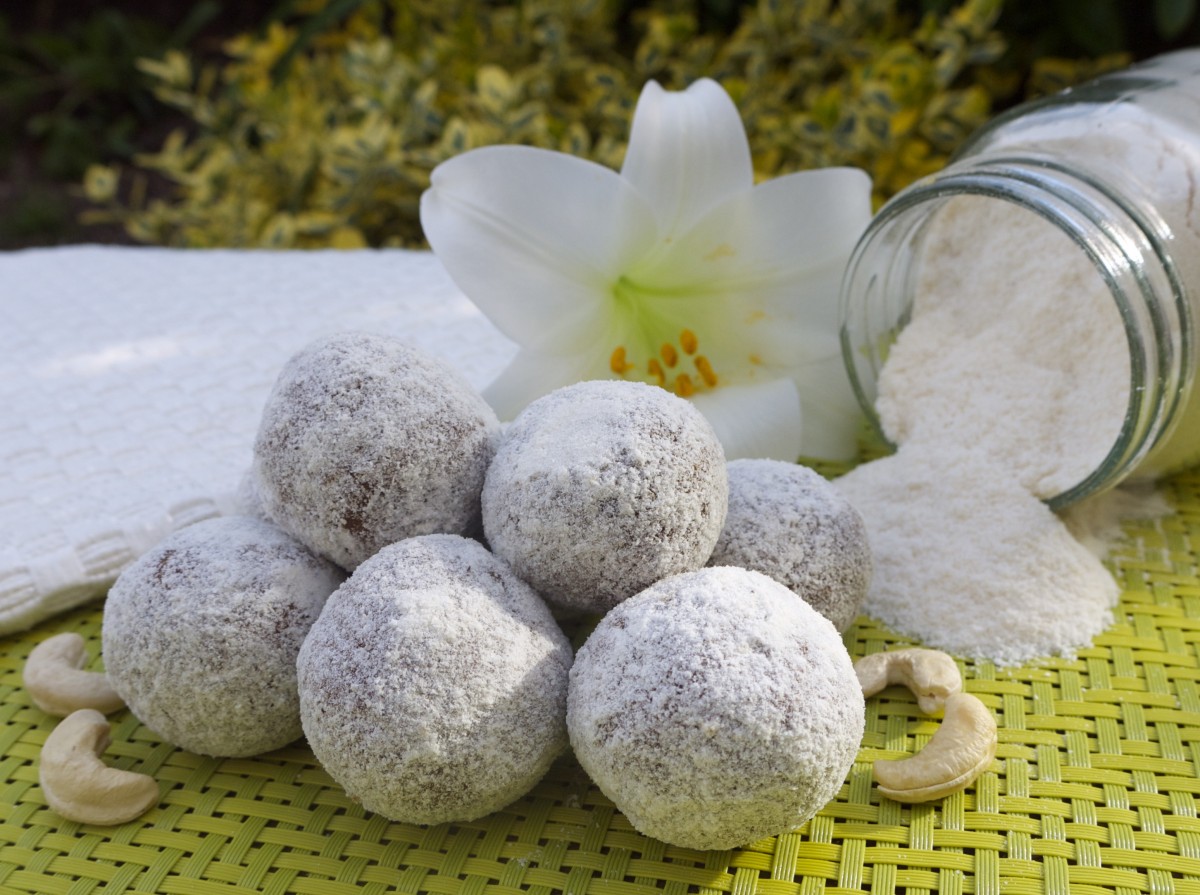 Simple, nourishing raw energy balls gently spiced with cinnamon and nutmeg.
Ingredients
147g (1 cup) dates, pitted and soaked in hot water for 20 minutes, to soften
2 tbsp Sunwarrior vanilla protein powder/hemp protein powder
1 tbsp raw cashew nut butter
2 tbsp coconut flour
2 tsp ground mixed spice
1 tsp vanilla extract
coconut flour, to decorate
Instructions
Place all ingredients in a food processor and blend until a sticky dough forms.
Roll the dough into balls and roll the balls around in coconut flour, to fully coat them.
Chill in the fridge for 20 minutes before serving.
Notes
Any leftovers can be stored in a covered container in the fridge for up to 3 days.
Rosanna Davison Nutrition https://www.rosannadavisonnutrition.com/