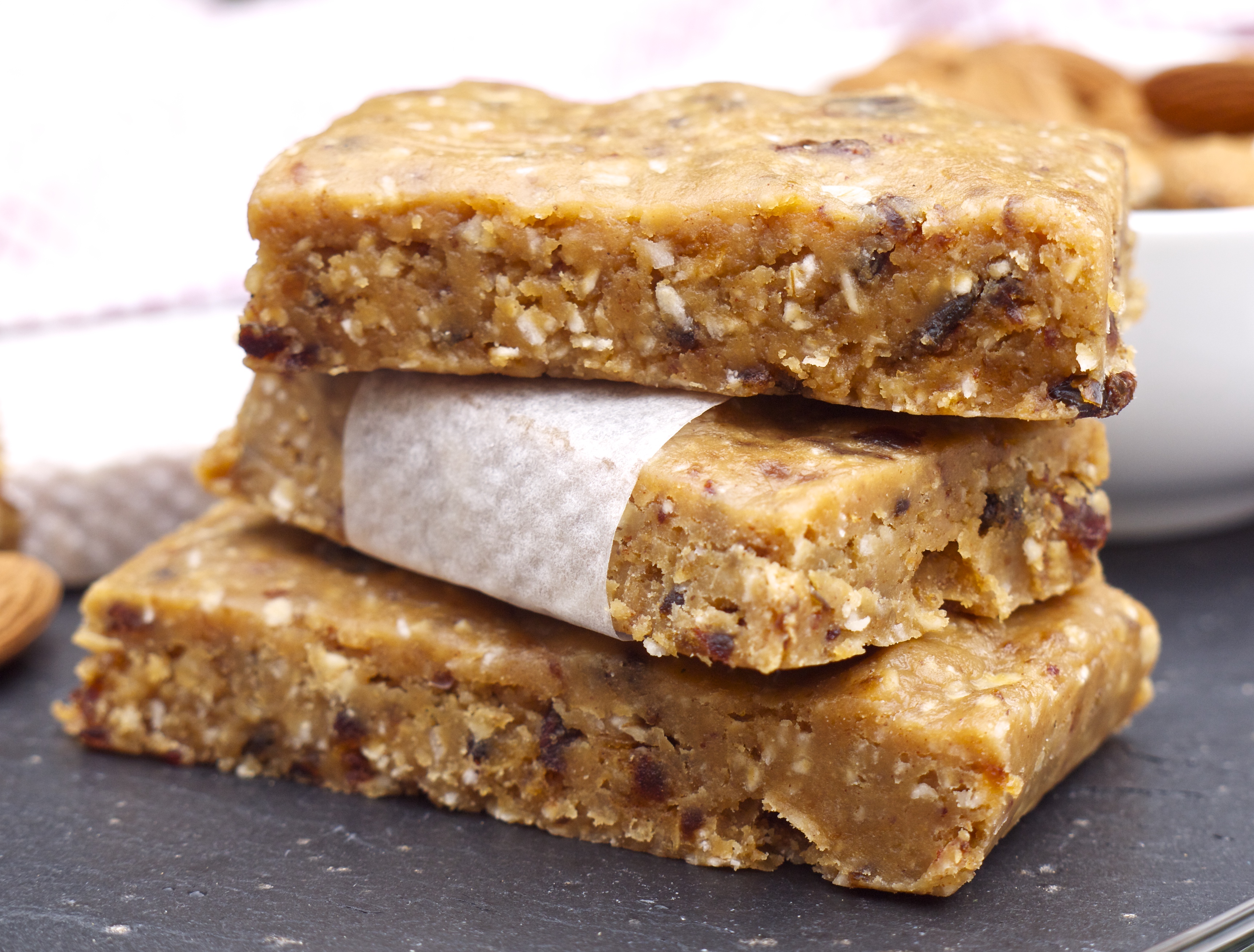 For me, a big part of keeping healthy, fit and feeling good is always being prepared by having healthy food on hand to throw together nourishing meals or guilt-free snacks. I'm a big believer in fuelling your body properly with wholesome food, to help give you loads of energy, support your immune system, balance your hormones and stabilise your weight at what's right for your body.
These simple, homemade protein bars are a good example of a quick, healthy snack that you can whip up in a matter of minutes to keep on hand to enjoy as a breakfast on the go, a mid-morning snack in place of a biscuit, as a pre-workout energy-booster, or as a post-workout snack to curb those hunger cravings until you can grab a proper meal.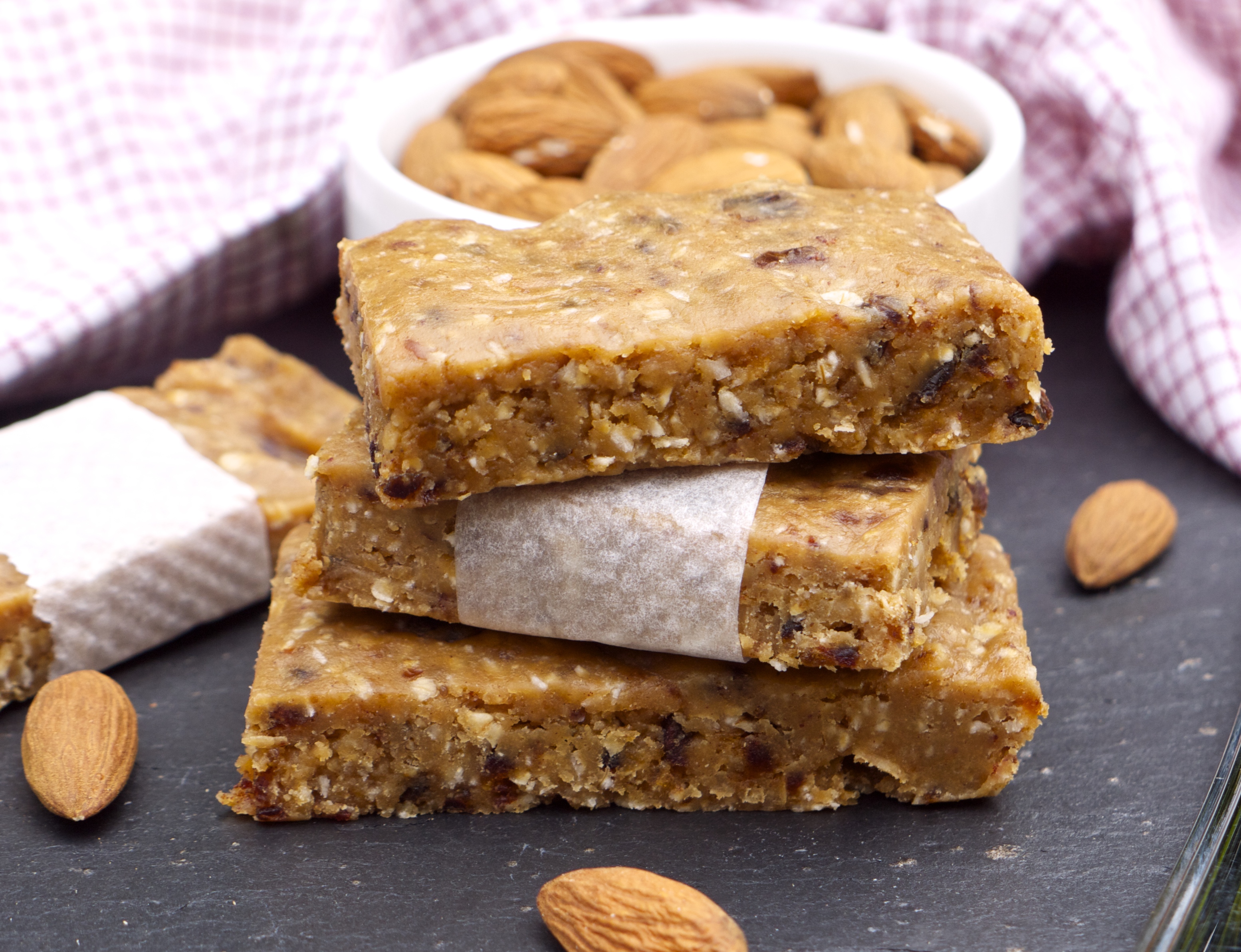 They're packed with healthy fat, protein and fibre from the oats, protein powder, nut butters and coconut oil they contain. But they're also naturally sweetened with vanilla, cinnamon and dates – and I only used one date per bar to keep even natural sources of sugar at a minimum.
I aim to eat a little virgin coconut oil each day, as it's used by the body for energy and boasts powerful anti-fungal and anti-microbial properties. But it also helps to nourish your thyroid gland and balance your hormones, as saturated fat is a precursor for steroid hormones, such as progesterone. Your thyroid controls your entire metabolism, so it's important to look after it by eating a healthy, balanced diet and avoiding crash diets.
I often pop a teaspoon of coconut oil into hot drinks, or use it as you would use butter. Plus it tastes really good!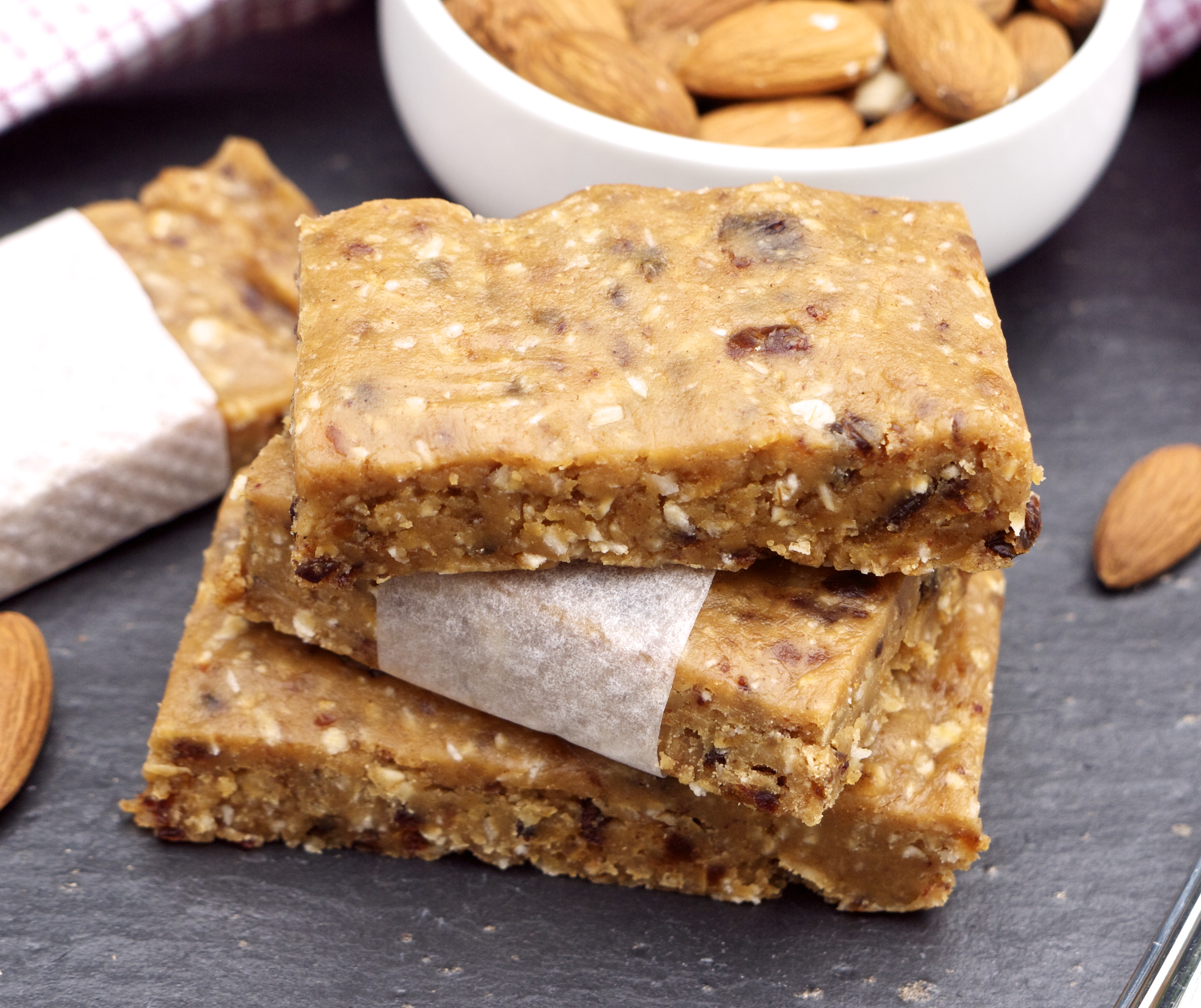 I would love to know if you get a chance to make these Nutty No-Bake Vanilla Protein Bars! Simply tag #RosannaDavisonNutrition on Instagram or Twitter or come on over to my Facebook to say hello 🙂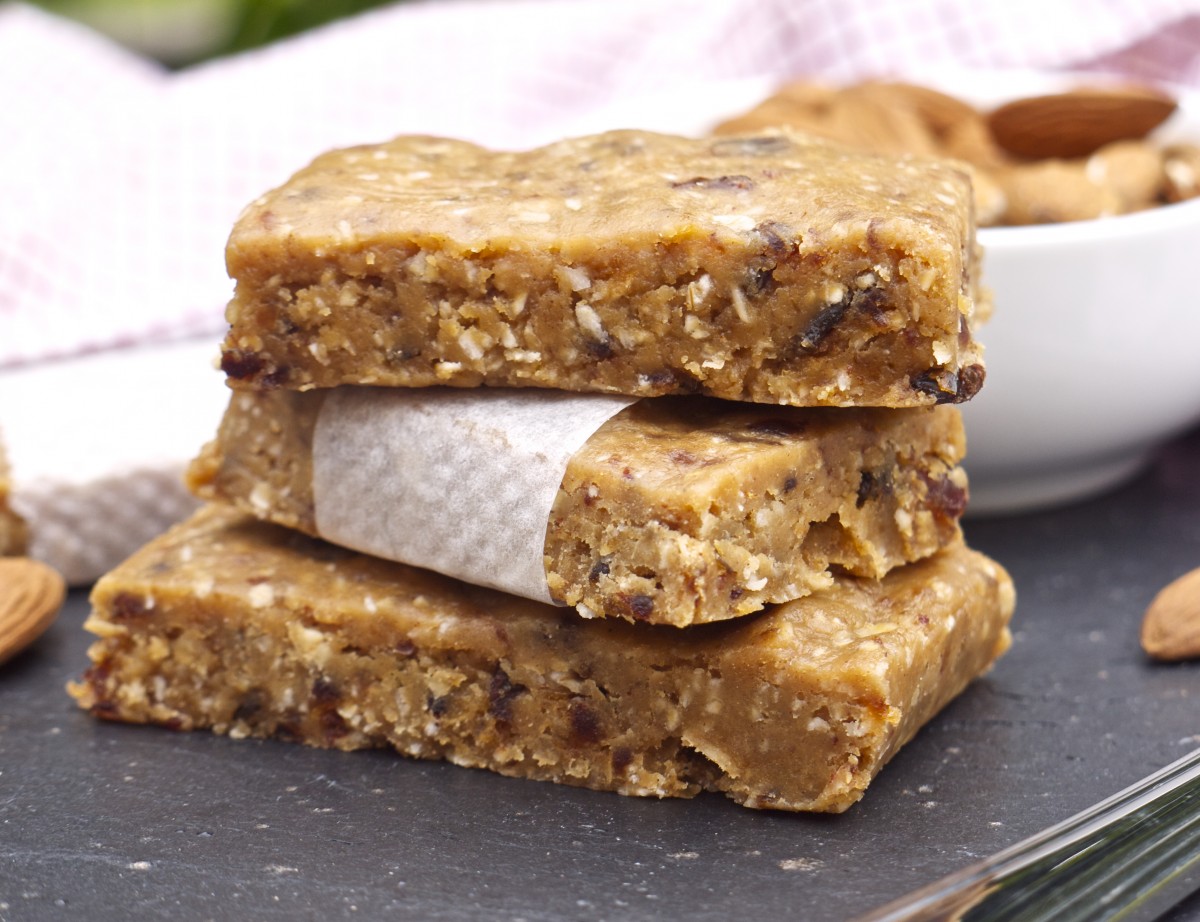 Nutty No-Bake Vanilla Protein Bars
2016-04-30 17:12:41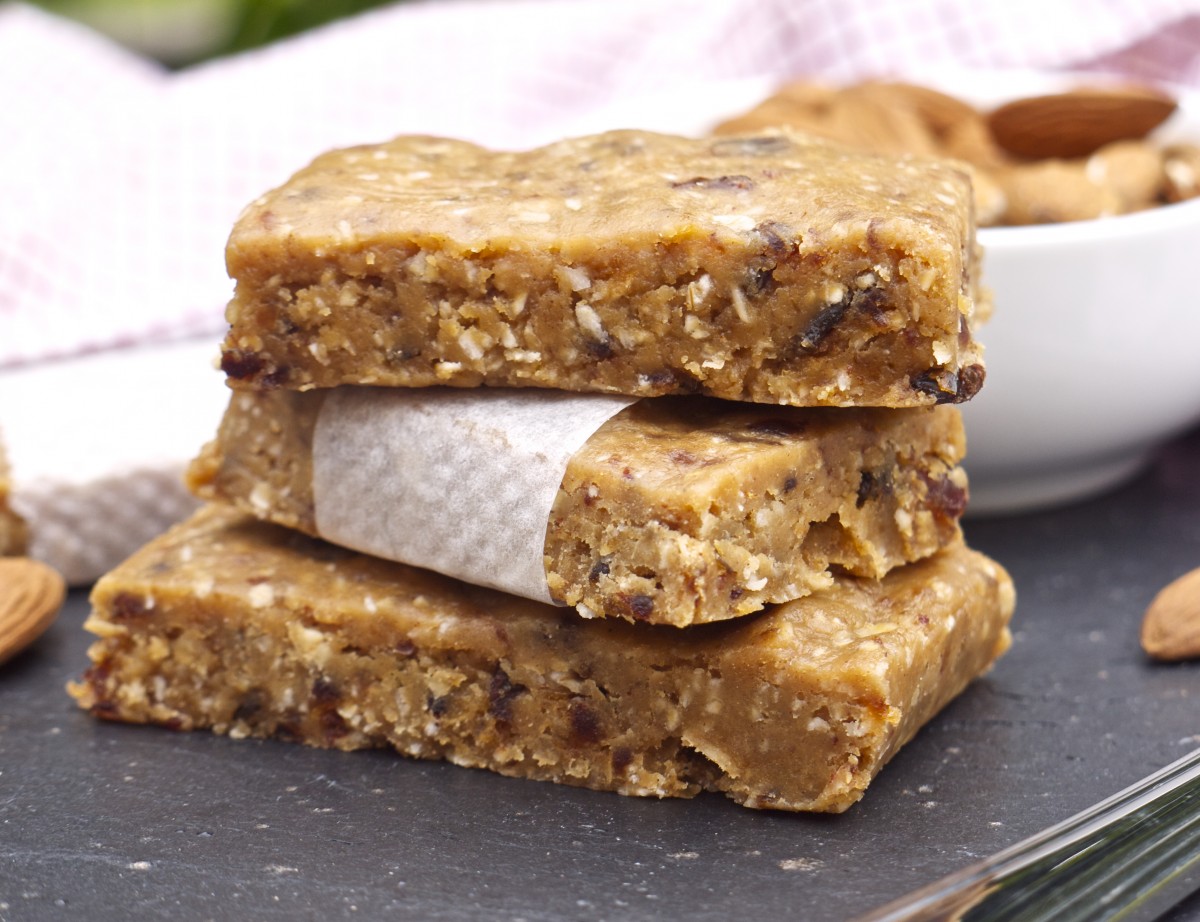 Simple homemade protein bars, ideal for boosting energy before a workout, encouraging recovery and repair after exercise or enjoyed simply as a healthy snack or quick breakfast. Nutrition Information per Bar: 114 calories, 6.2g protein, 10.9g carbs, 5.8g fat, 2g fibre
Ingredients
8 dates, pitted and soaked in hot water for 20 minutes to soften
2 scoops vanilla Sunwarrior protein powder (or your favourite protein powder)
2 tbsp smooth or crunchy peanut butter (look for brands free from palm oil and added sugar)
1 tbsp smooth or crunchy almond butter
1 tbsp coconut oil
45g (1/2 cup) porridge oats (I used a certified gluten-free brand)
2 tbsp desiccated coconut
1 tsp vanilla extract
1/2 tsp cinnamon
60ml unsweetened almond milk
Instructions
Drain the dates and place them in a food processor, followed by all the ingredients, apart from the almond milk.
Process on high speed until a slightly crumbly dough forms.
Add the almond milk and process again until a thick dough forms that sticks together when pressed between your fingers.
Press the dough into a medium tray lined with greaseproof paper and place it into the freezer for about 45 minutes to set.
Remove, slice into bars and serve chilled.
Notes
Any leftovers can be stored in an airtight container in the fridge for 3-4 days.
Rosanna Davison Nutrition https://www.rosannadavisonnutrition.com/