Nachos! They're usually more of a treat food for most people, as they aren't exactly waistline friendly. This Eat Yourself Beautiful version of nachos, however, is highly nutritious for both skin and body.
The sweet potato caramelises in the oven, becoming chewy with crispy edges, and serving them with simple homemade guacamole is a match made in foodie heaven!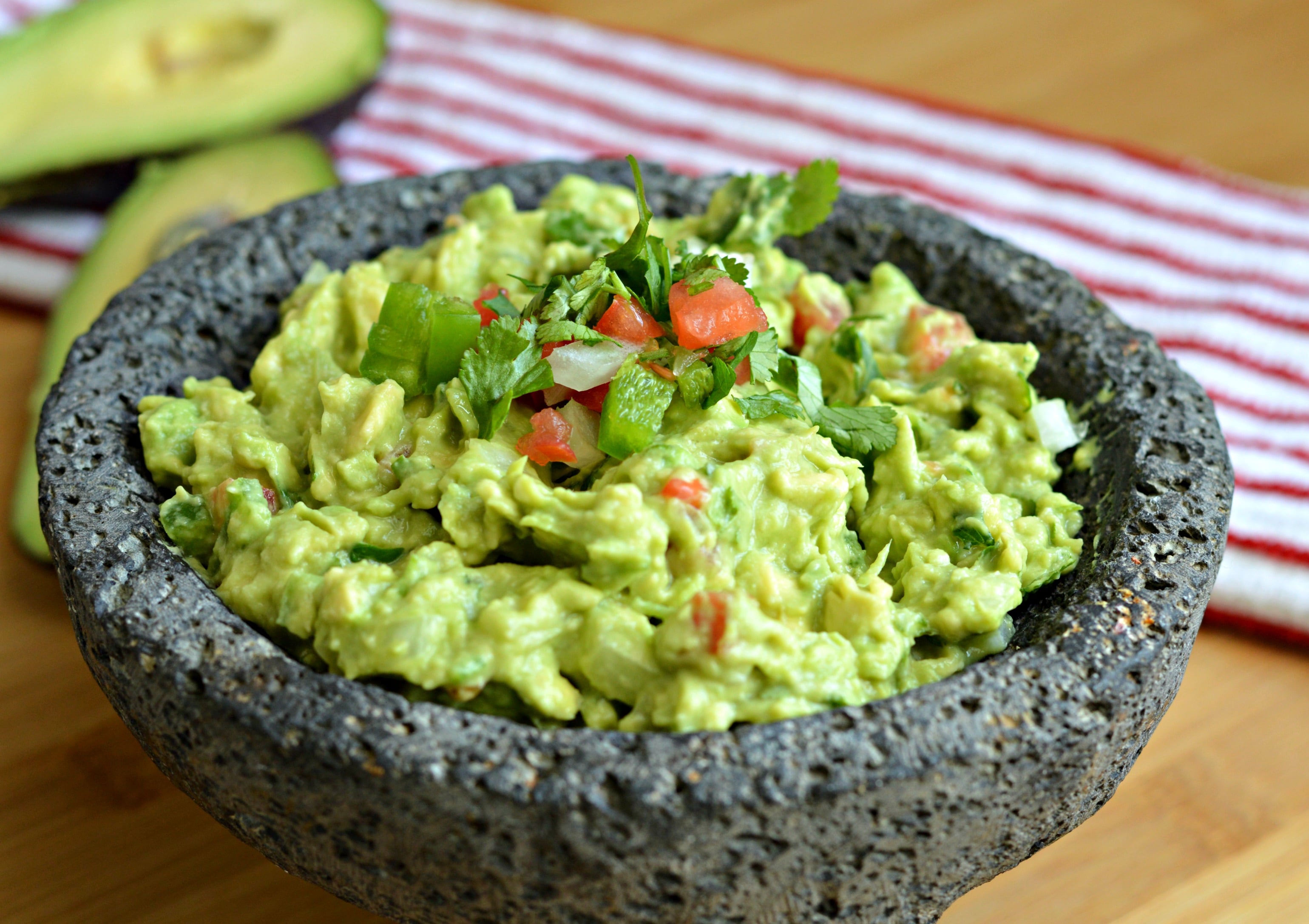 Sweet potatoes are a true superstar root vegetable and a good complex carbohydrate to enjoy as part of a healthy and balanced diet.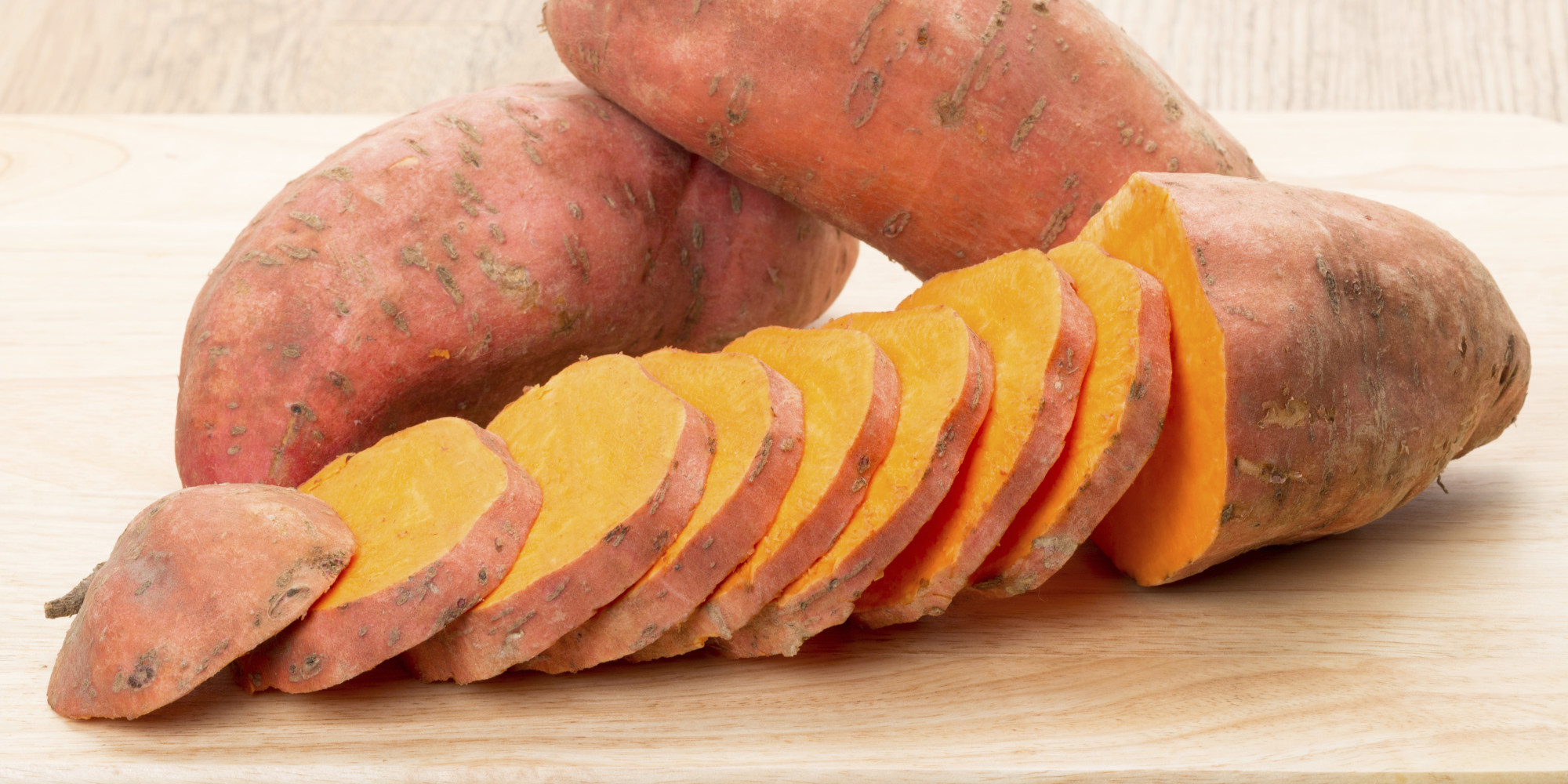 They're a great source of beta-carotene, which is important for eye and skin health and even for helping to build a glowing complexion. They also boast fibre, potassium, calcium and magnesium, plus the vitamin C necessary for collagen production in the skin and vitamin B6 to boost your mood. They're a true feel-good food for health and beauty.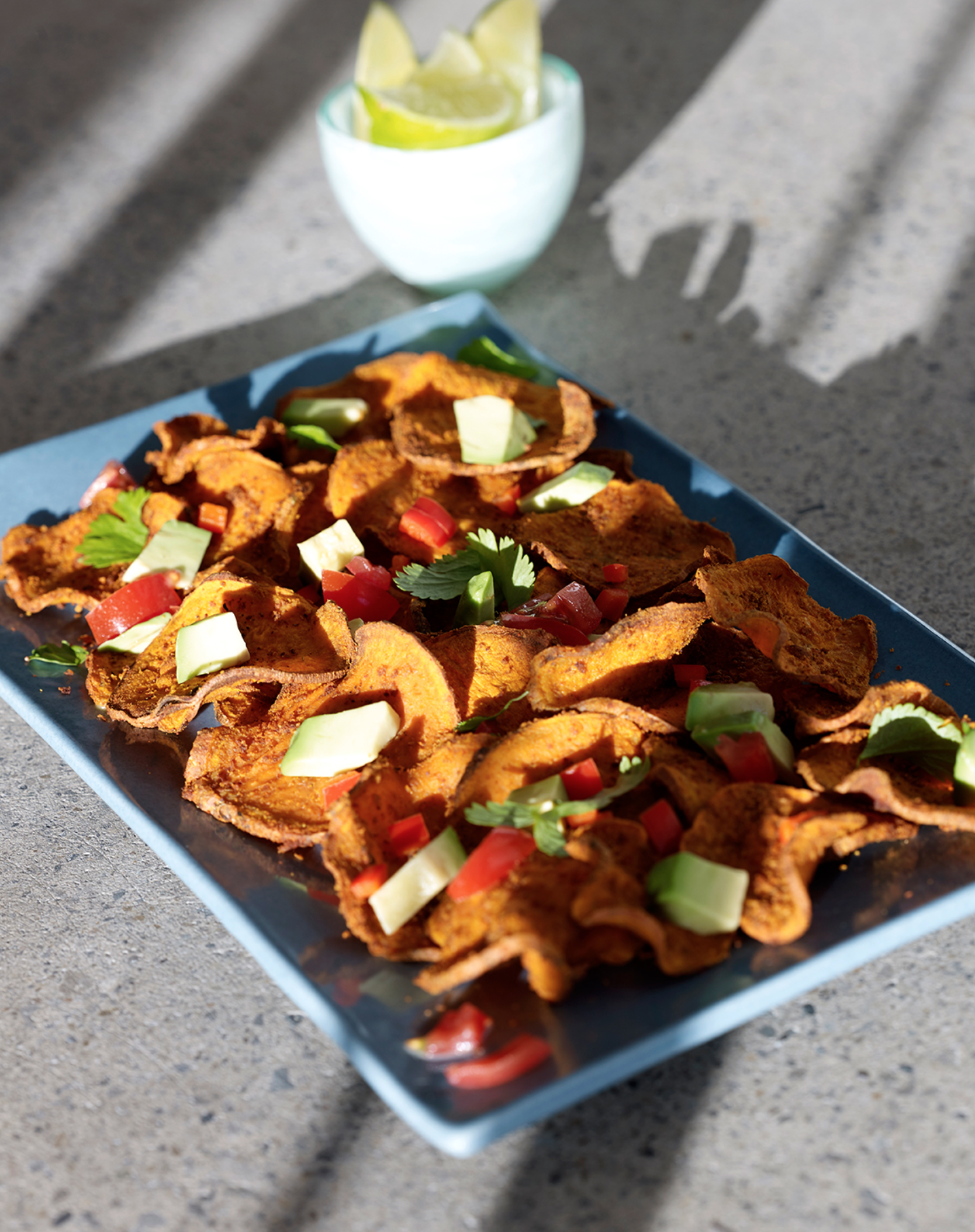 I would love to know if you get a chance to make these Loaded Sweet Potato Nachos! Simply tag #RosannaDavisonNutrition on Instagram or Twitter or come on over to my Facebook to say hello 🙂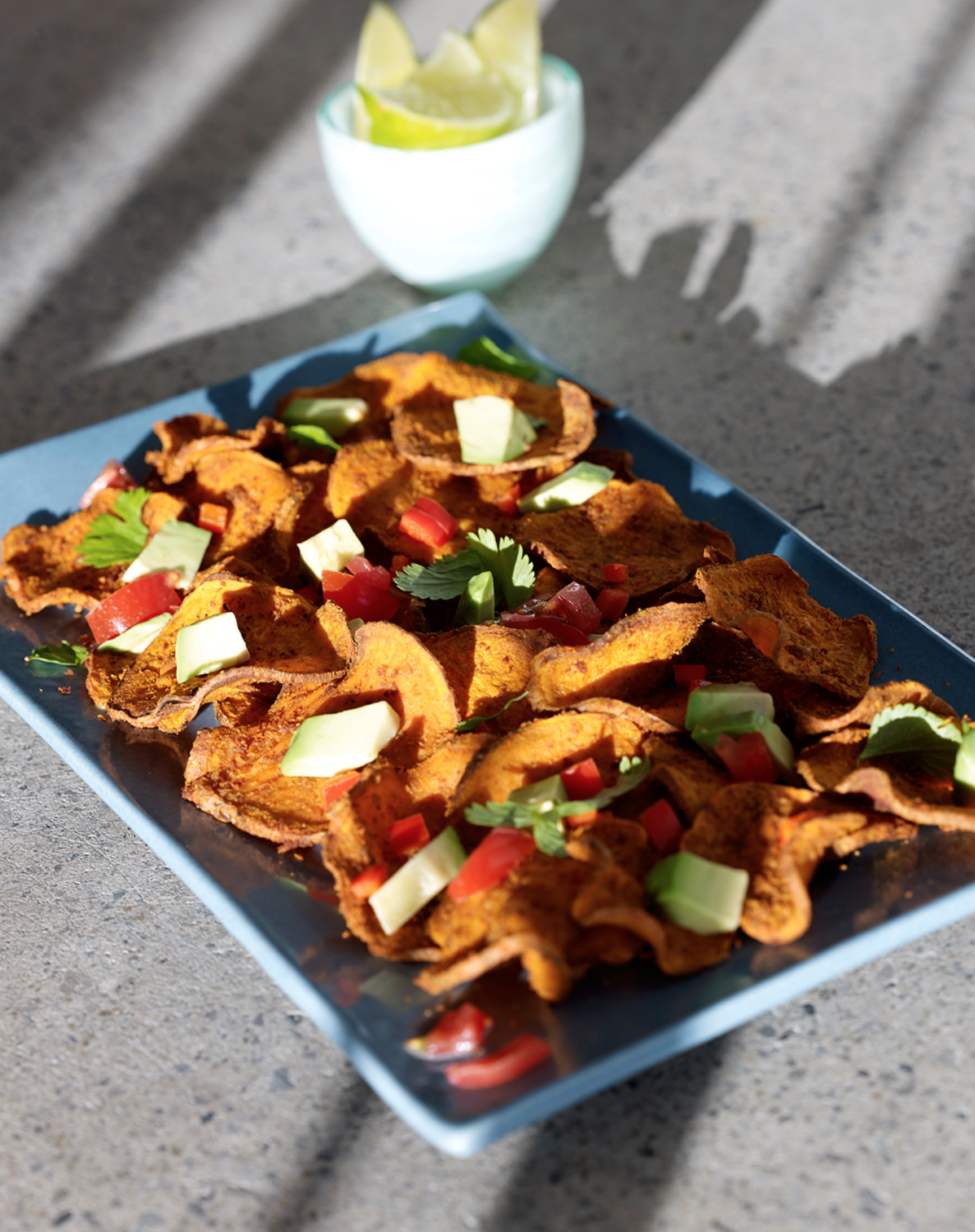 Loaded Sweet Potato Nachos
2017-07-04 13:36:38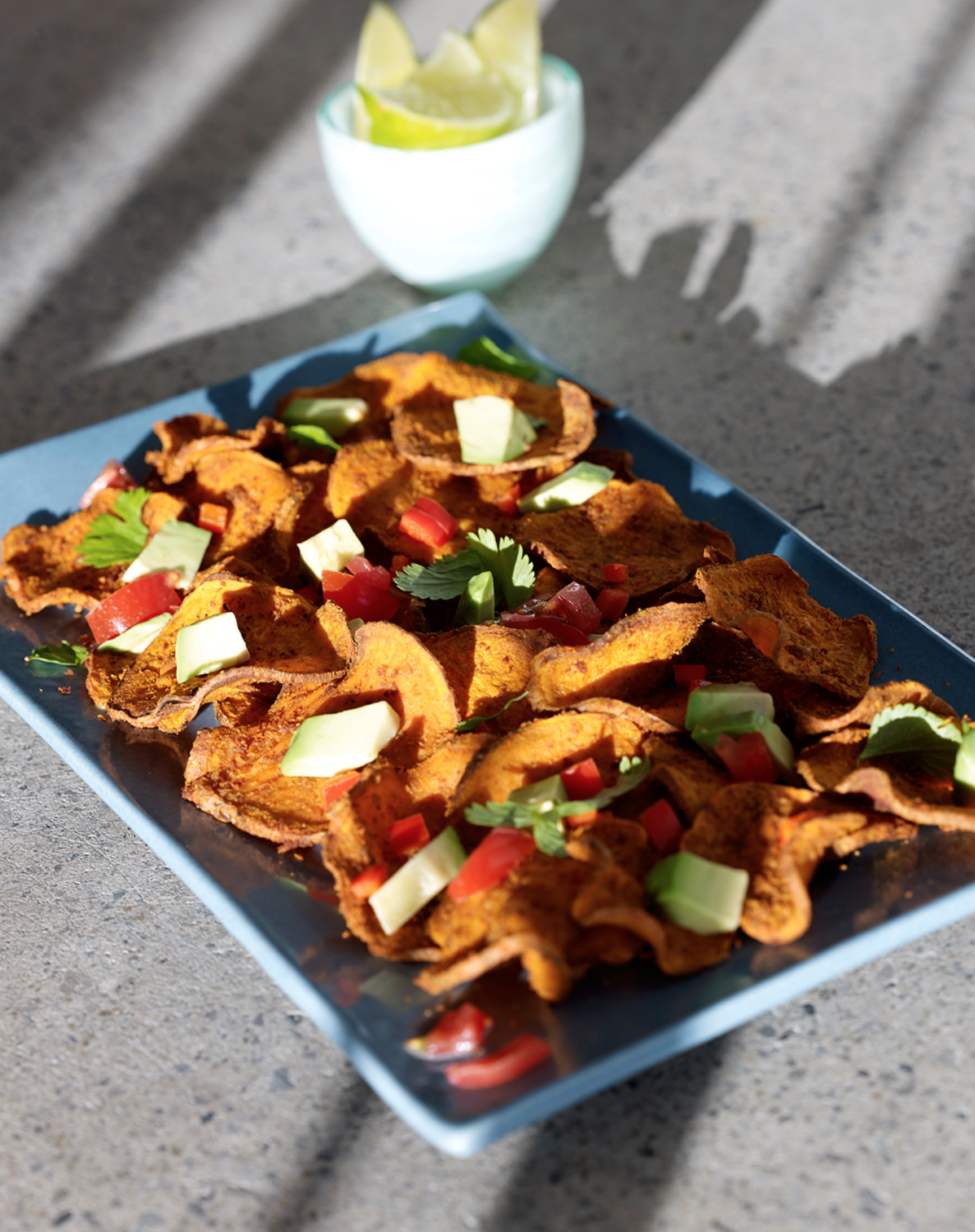 Serves 2
Waistline-friendly nachos, loaded with colour and nutrients. Low in fat, high in fibre and a perfect pairing for guacamole.
Ingredients
2 medium sweet potatoes
1 tbsp coconut oil, melted
1 tsp curry powder
1 tsp ground turmeric
1 tsp smoked paprika
Pinch sea salt and freshly ground black pepper
2 tbsp nutritional yeast (optional)
Guacamole, to serve
cherry tomatoes, halved, to serve
chopped jalapeños, to serve
Instructions
Preheat the oven to 200°C.
Scrub the sweet potatoes well. I like to leave the skin on to go crispy in the oven.
Slice the potatoes as thinly as possible with a sharp serrated knife.
In a small bowl, mix together the melted coconut oil with the curry powder, turmeric, smoked paprika and some sea salt and pepper.
Toss the sweet potato slices in the spice mixture, coating them well. Lay them out on a baking tray lined with greaseproof paper and sprinkle with the nutritional yeast if using.
Bake in the oven for 20–25 minutes, until they become crispy around the edges.
Arrange the crisps on a serving platter with a dollop of guacamole and scatter with the cherry tomatoes and chopped jalapeños.
Notes
Any leftovers can be stored in an airtight container in the fridge for 3-4 days.
Rosanna Davison Nutrition https://www.rosannadavisonnutrition.com/