I created these soft and rich chocolate fudge brownies to satisfy a sweet tooth but do minimal damage to your waistline or fitness goals (unless you eat 25 of them!), making them the perfect post-workout treat to refuel after a sweaty training session.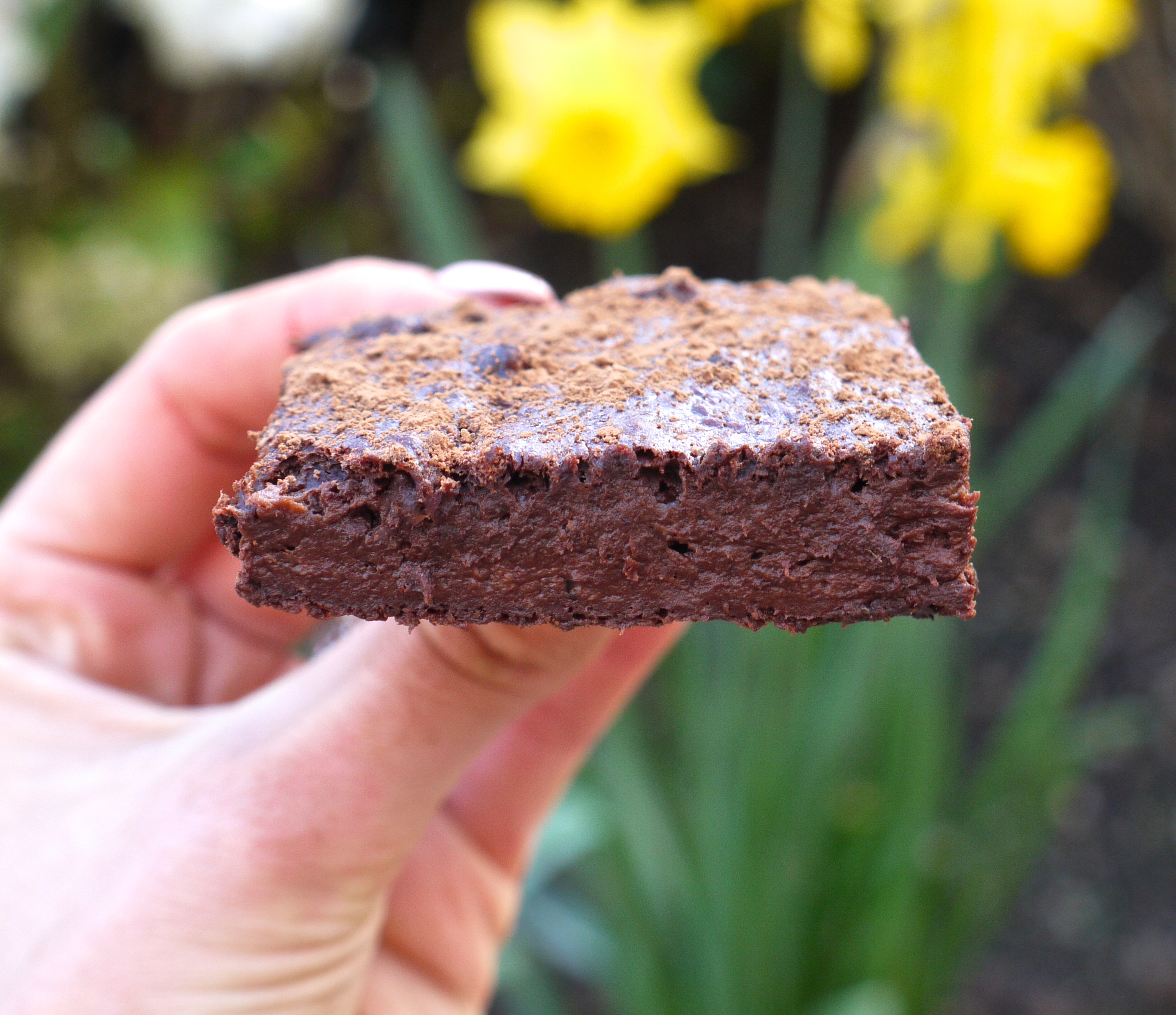 Puréed banana creates the naturally sweet flavour and soft texture without the need for flour, fat or sugar. Cacao powder is rich in antioxidants and magnesium to help repair and protect your cells after exercise and help to prevent tight muscles. I love them with a huge cup of tea!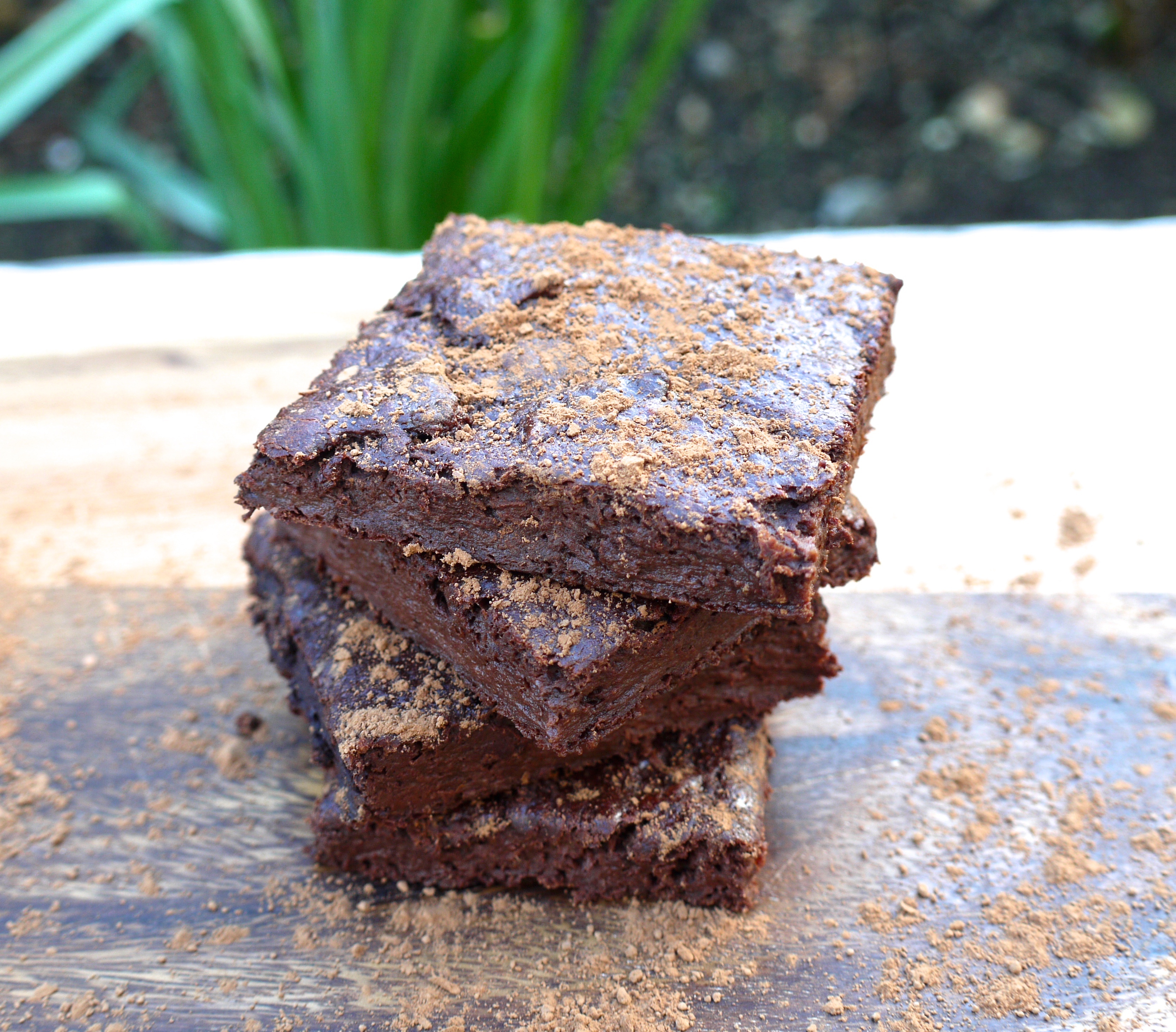 I use quite a lot of chocolate in my recipes, in the form of raw cacao powder, and I absolutely love dark chocolate. But what many people don't realise is that chocolate, in its raw unprocessed form, is brimming with nutrients.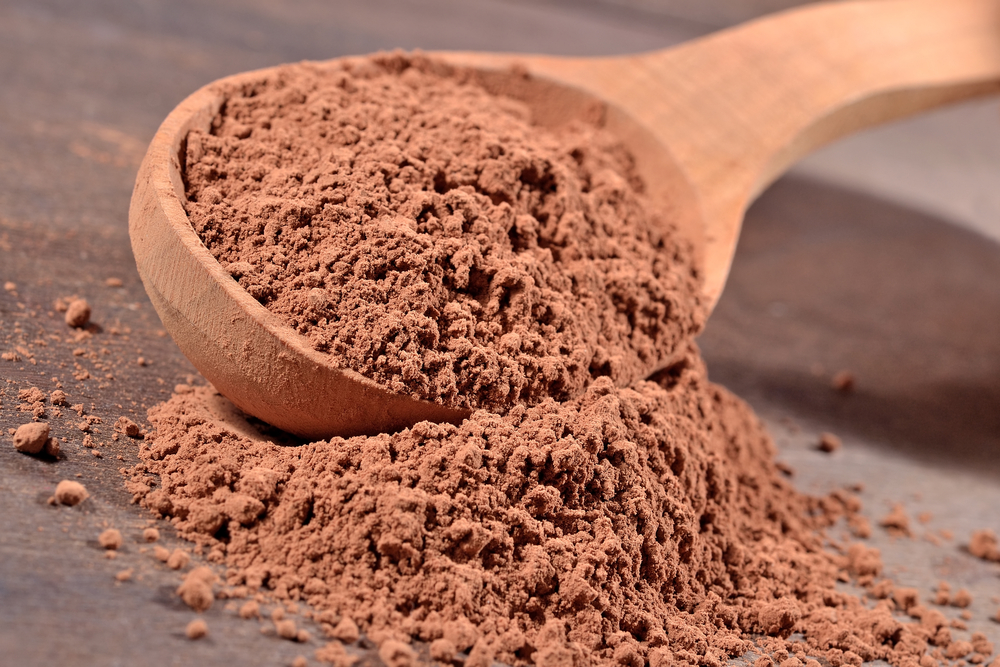 Amongst its many anti-ageing elements, raw cacao is packed with antioxidant flavonoids to help reduce free radicals in the body. It's also a rich source of magnesium, a key detoxification mineral which also aids your bones in absorbing calcium. In fact, it is one of the best sources of magnesium found in nature. Millions of women around the world crave a chocolate fix at that certain hormonal time of the month, and it can often be because your body is craving magnesium. So no better reason to give into your choccy cravings! 😉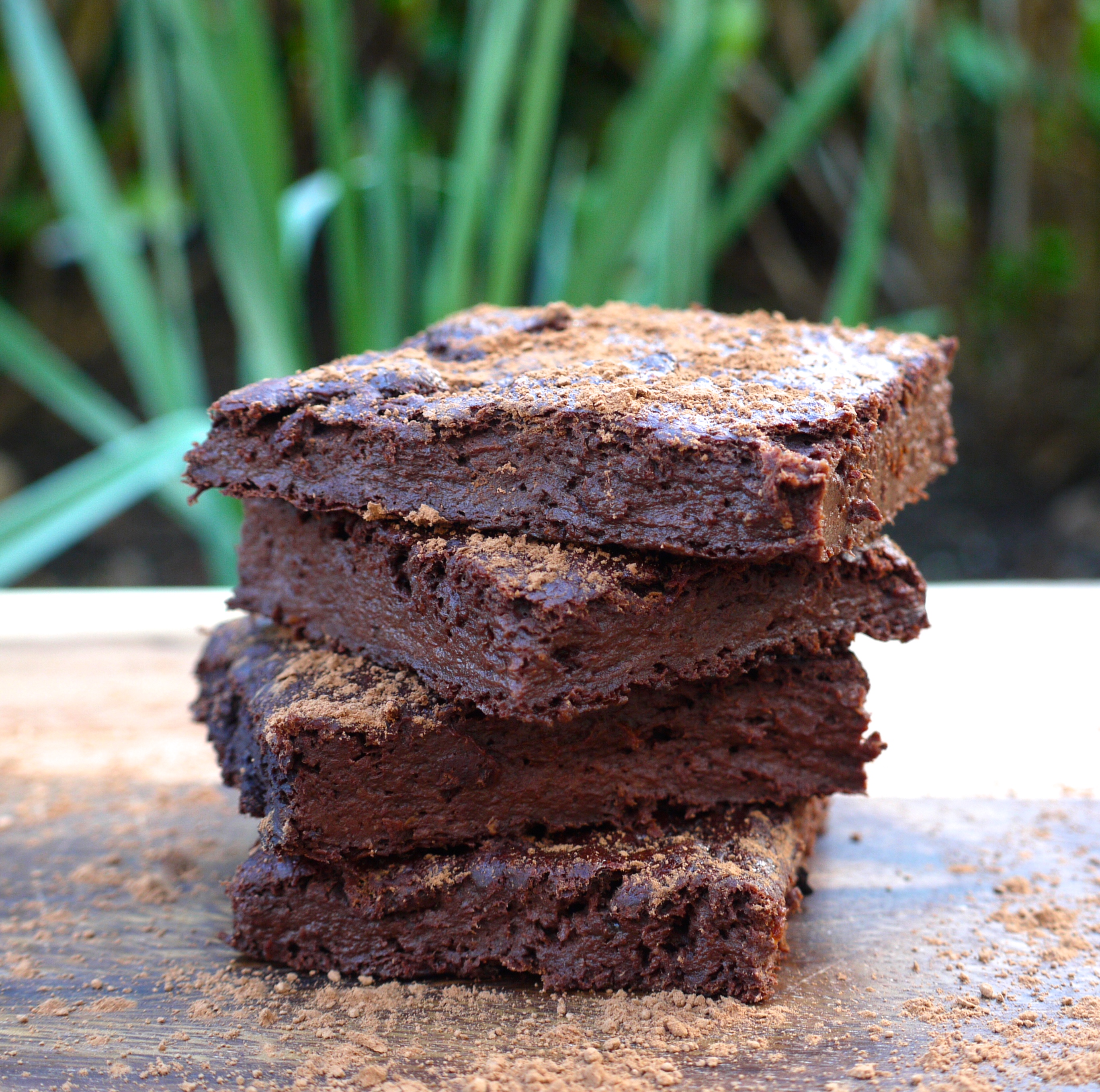 Let me know if you give these Fitness Fudge Brownies a go and I love to see all your creations on social media! Simply tag #RosannaDavisonNutrition on Instagram or Twitter or come on over to my Facebook to say hello 🙂
Fitness Fudge Brownies
2017-01-29 13:26:44
Rich, chocolatey fudge brownies, naturally sweetened with banana and packed with antioxidant-rich raw cacao powder. Per brownie (sweetened with maple syrup): 100 calories, 2.2g protein, 22.7g carbs, 1g fat
Ingredients
3 ripe medium bananas
45g raw cacao powder or unsweetened dark cocoa powder
2 tbsp pure maple syrup or honey or 3–4 pitted, chopped dates, to sweeten (optional)
1 tsp vanilla extract or powder
½ tsp gluten-free baking powder
Instructions
Preheat the oven to 200°C. Line an 8"x8" baking tray with non-stick baking paper.
Place the bananas in a blender or food processor and blitz to a smooth purée. Transfer the bananas to a mixing bowl and fold in the cacao powder, then add the sweetener, if using, vanilla and baking powder. Mix together well until a thick batter forms.
Pour the batter onto the prepared tray and bake in the oven for 15–18 minutes, until the top has darkened slightly and is firm to touch. The middle will still look soft. Remove from the oven and allow the brownies to cool for 10 minutes. They will set more in the middle as they cool.
Slice into 4-6 brownies and serve.
Notes
Any leftovers can be stored in an airtight container in the fridge for three or four days.
Rosanna Davison Nutrition https://www.rosannadavisonnutrition.com/