I don't know about you, but all of this glorious sunshine we've been enjoying in Ireland has got me thinking about picnics and my favourite foods to enjoy al fresco. My husband and I have been making the most of the heatwave by eating as many meals as we can in the fresh air… why does food taste so much better outside?!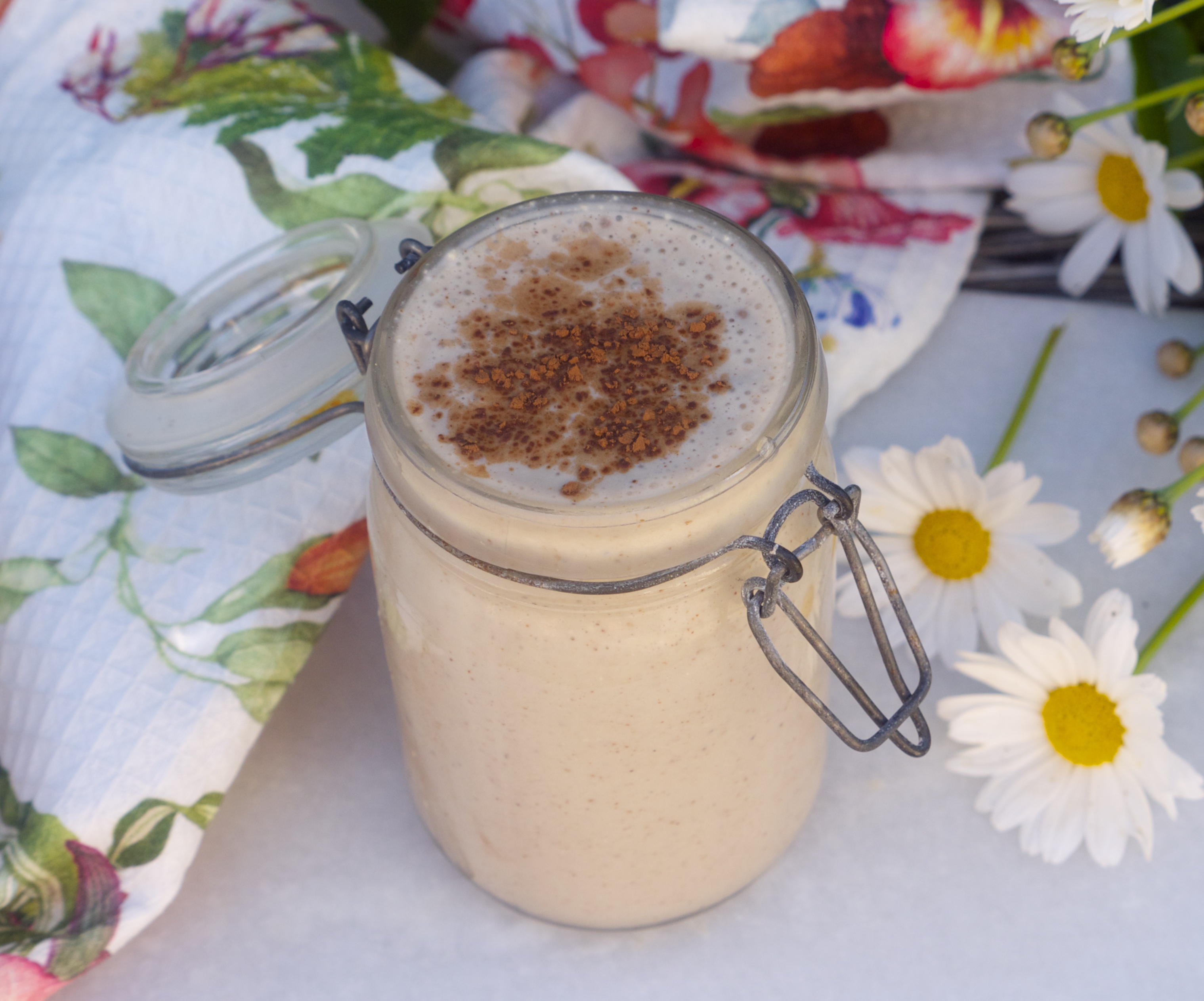 One of my all-time favourite summer puddings is banoffee pie, and especially this healthier version made with dates, nuts, nut butter and whipped coconut cream in place of regular cream. So good! It was a huge hit with the family and I must make it again this summer.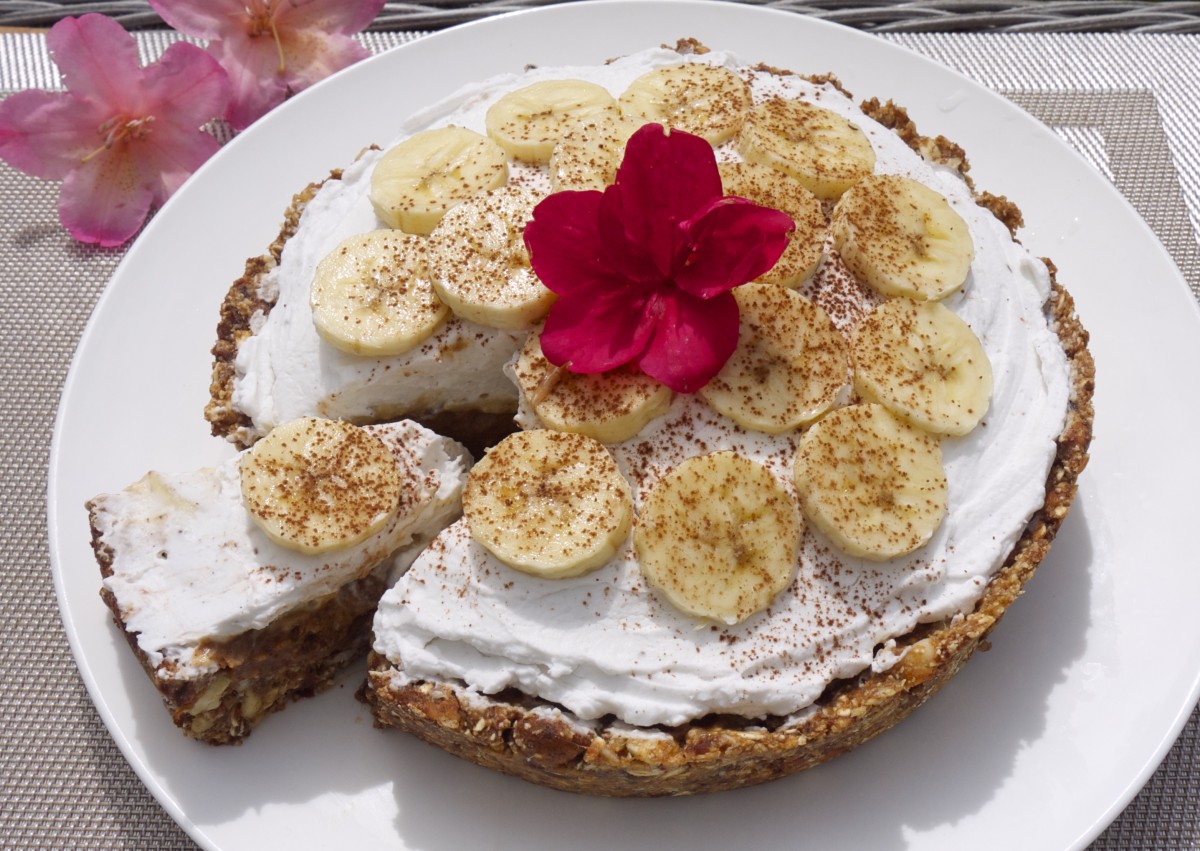 While I was drooling over the thoughts of a big, squidgy banoffee pie, I decided to make a cool and creamy banoffee pie protein shake after my workout earlier. It actually did the trick and satisfied all of my cravings 🙂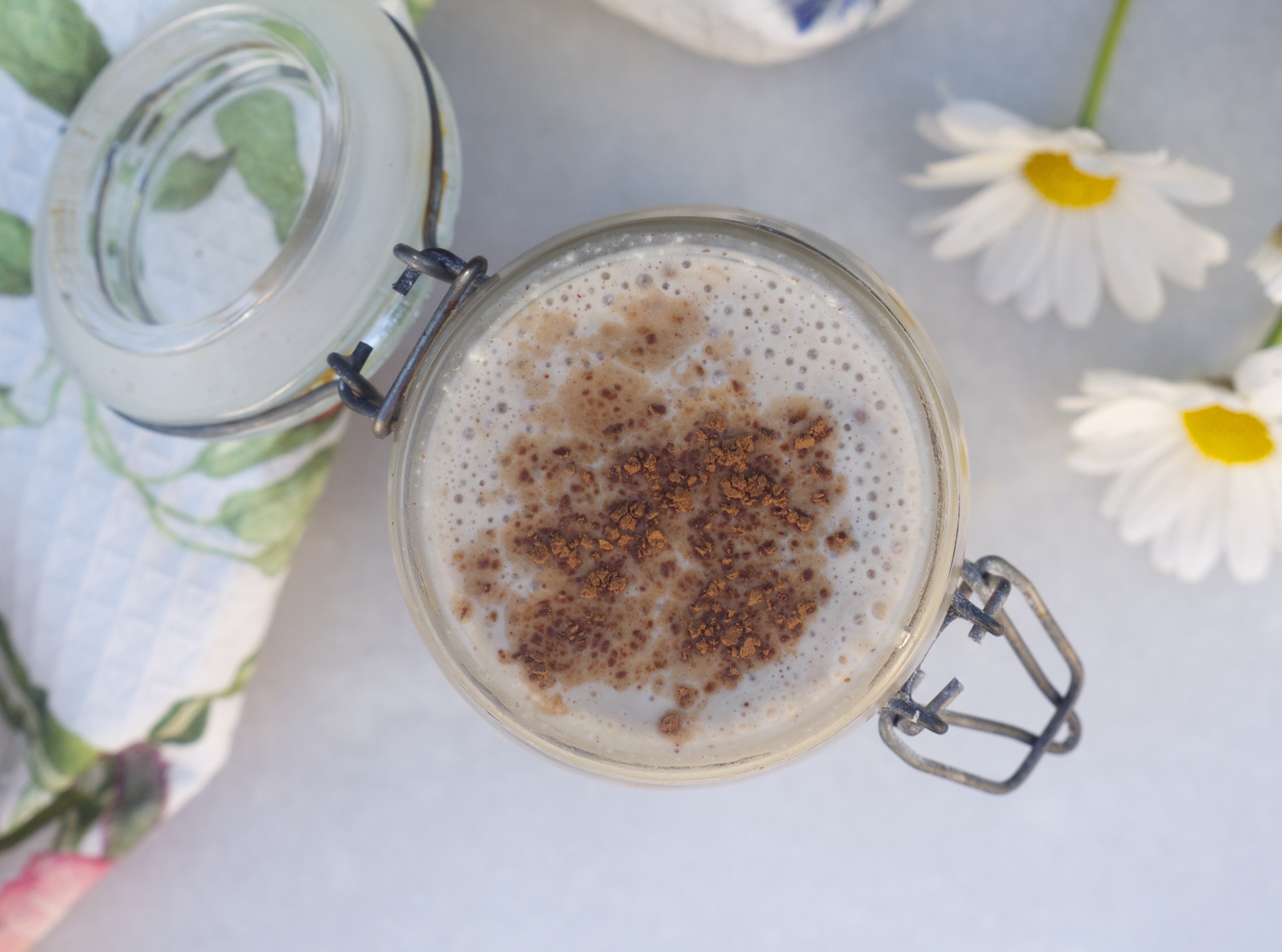 It's made with wholesome and healthy ingredients including frozen banana, almond butter, cashews and a high-quality protein powder. But don't worry if you don't have protein powder at home, as it's just as delicious and satisfying without it. I always crave a protein-rich snack after a weight-training session until I can get a proper meal into me!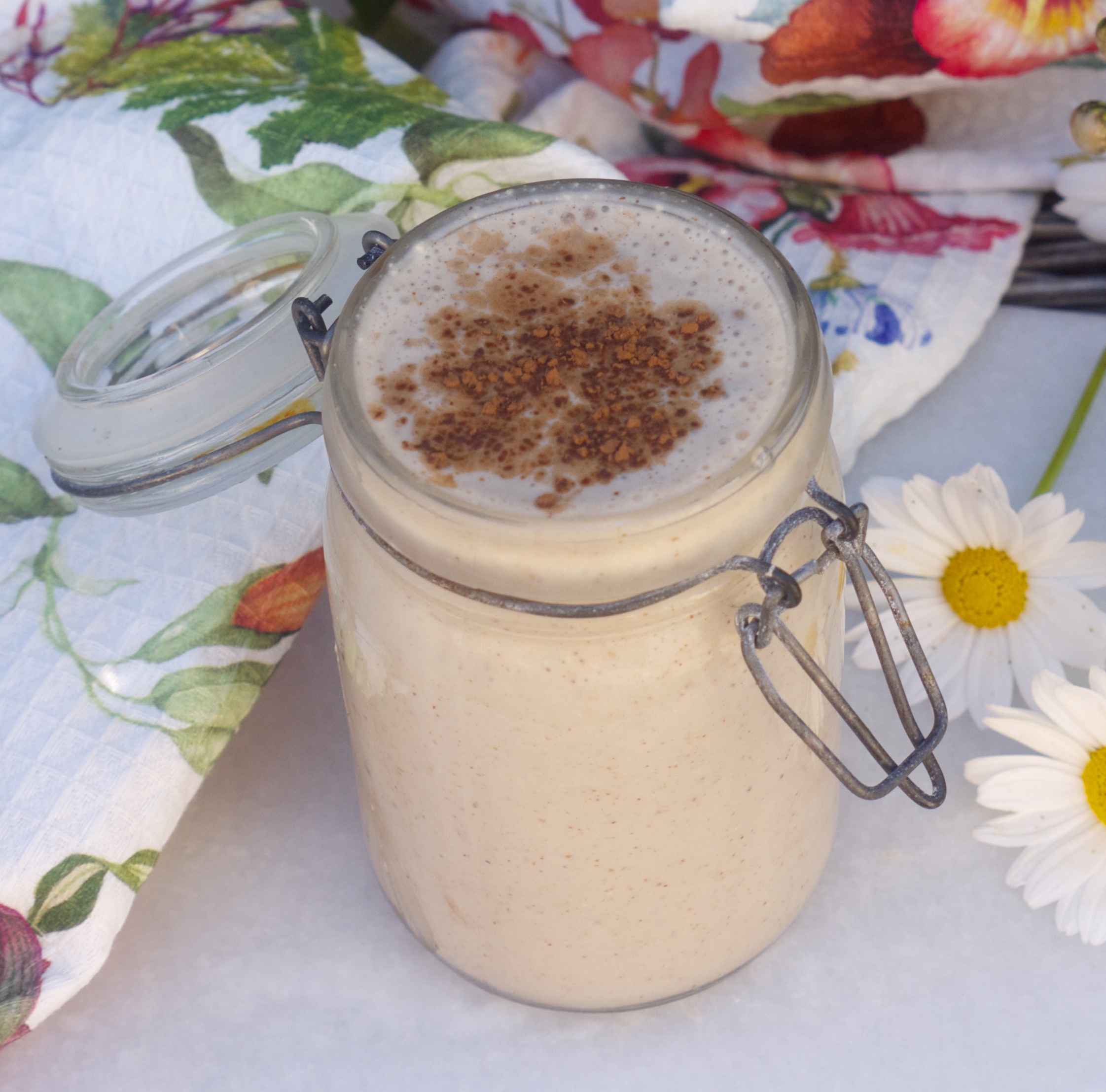 I would love to know if you get a chance to make this Banoffee Pie Protein Shake! Simply tag #RosannaDavisonNutrition on Instagram or Twitter or come on over to my Facebook to say hello 🙂
Banoffee Pie Protein Shake
2016-06-02 14:34:36
Serves 1
A cool, creamy and satisfying smoothie and perfect to quell hunger pangs before or after exercise. Also a healthy way to satisfy a sweet tooth! Nutrition information per serving: 385 calories, 21.8g protein, 58g carbs, 11.4g fat, 8.3g fibre
Ingredients
250ml unsweetened almond milk or your favourite plant milk
1 small/medium fresh or frozen banana (I used frozen)
4 pitted dates
1 tsp almond butter
1 tbsp raw cashew nuts
1 tsp vanilla extract
1 scoop vanilla protein (I used Sunwarrior)
2-3 ice cubes
Instructions
Place all ingredients in a blender, beginning with the almond milk.
Blend until smooth and creamy. Serve chilled.
Notes
Any leftovers can be stored in an airtight container in the fridge for 2-3 days.
Rosanna Davison Nutrition https://www.rosannadavisonnutrition.com/