Happy Friday everyone!!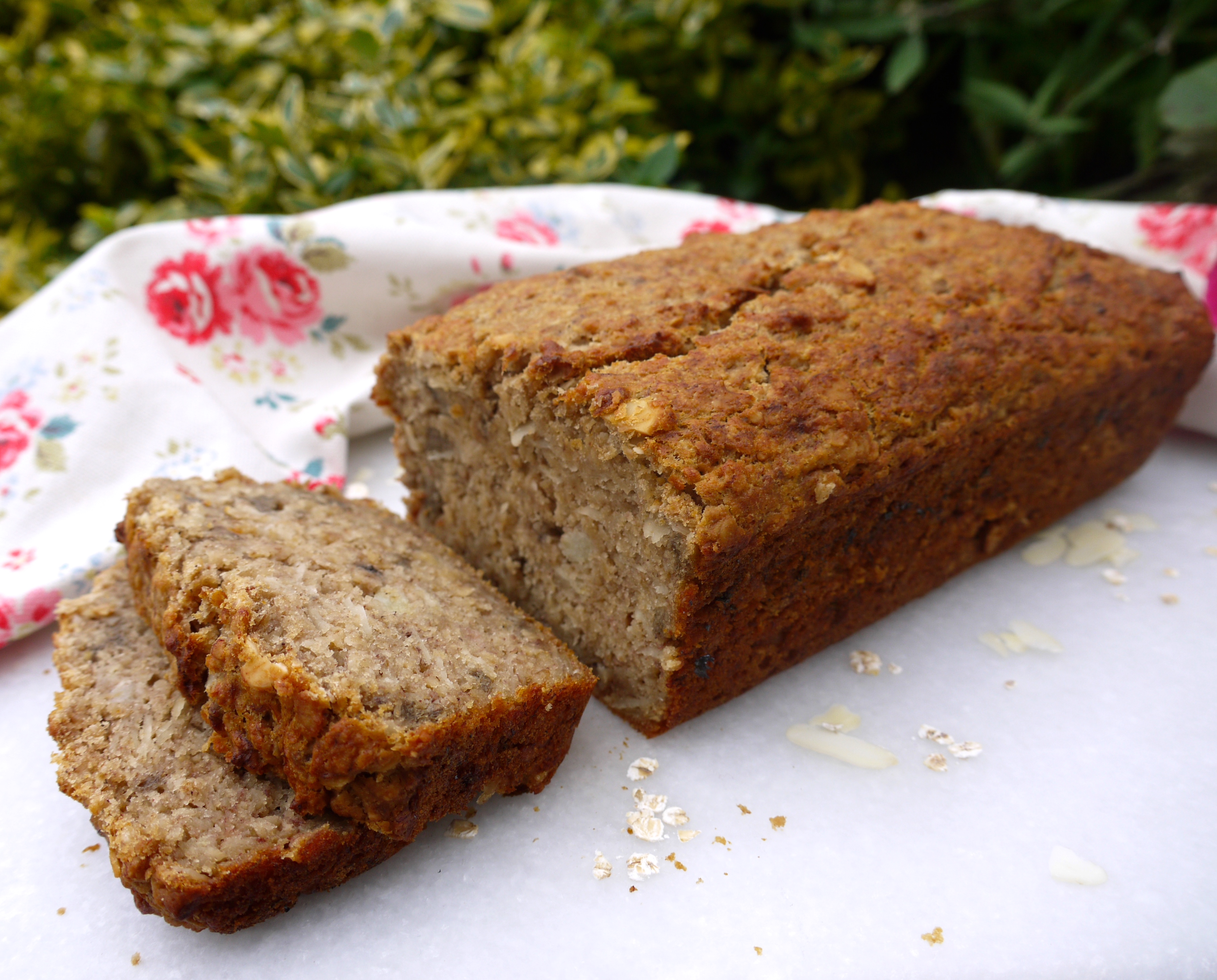 If there's one thing I've discovered from writing this blog, it's that banana bread is extremely popular. I've been tagged countless times on Instagram by readers who have made my Chocolate Banana Cake (keep it up by the way, I LOVE seeing all of your culinary creations!).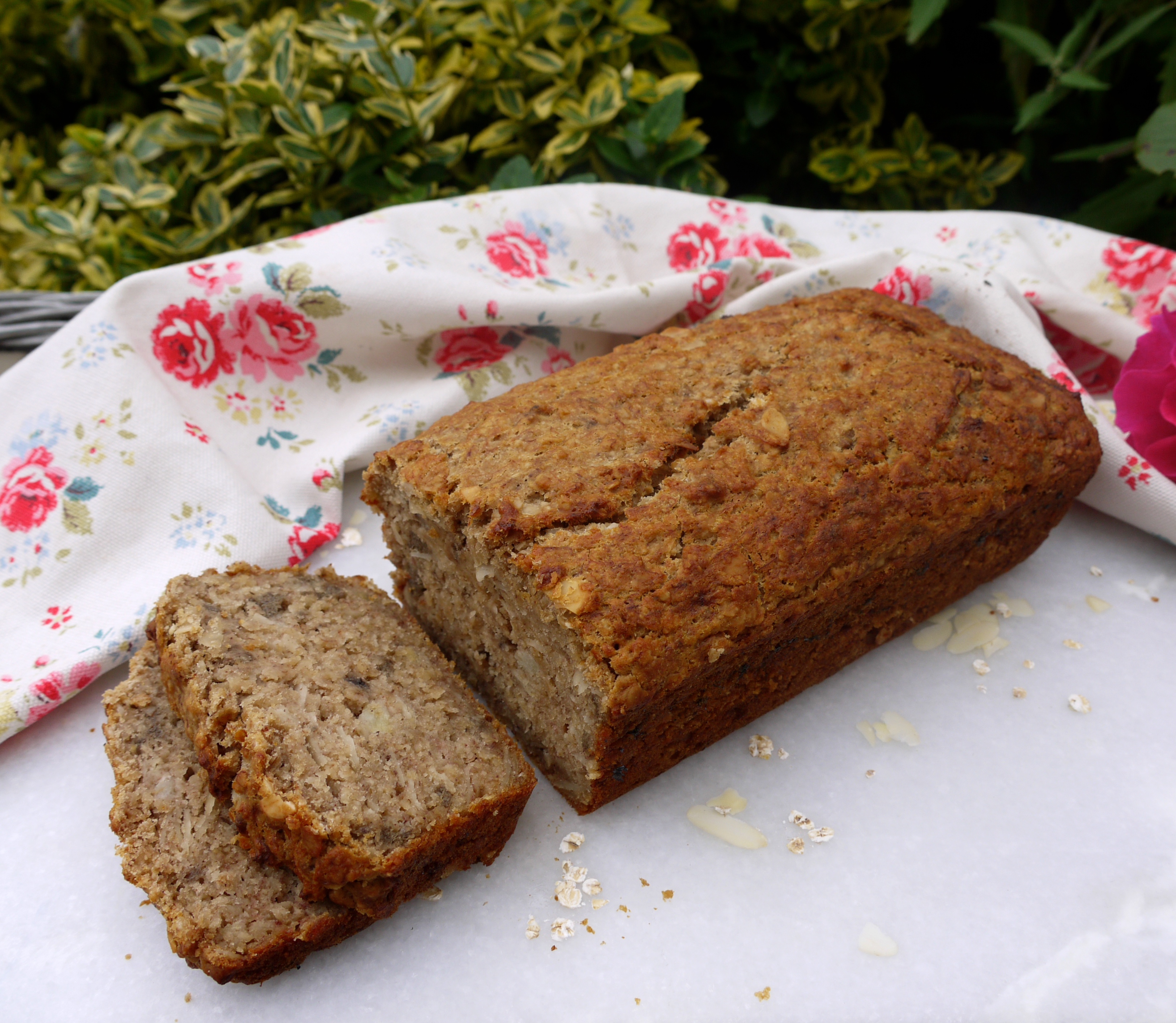 With this recipe, I wanted to create a soft, satisfying, delicious, homely and nourishing banana bread… ideal for using up those overripe bananas at home that nobody wants to eat!
It ticks all of those boxes, and it wonderfully easy to make. Pretty much a one-bowl wonder with easy-to-find ingredients and pretty minimal clear-up afterwards. Yeaaahh!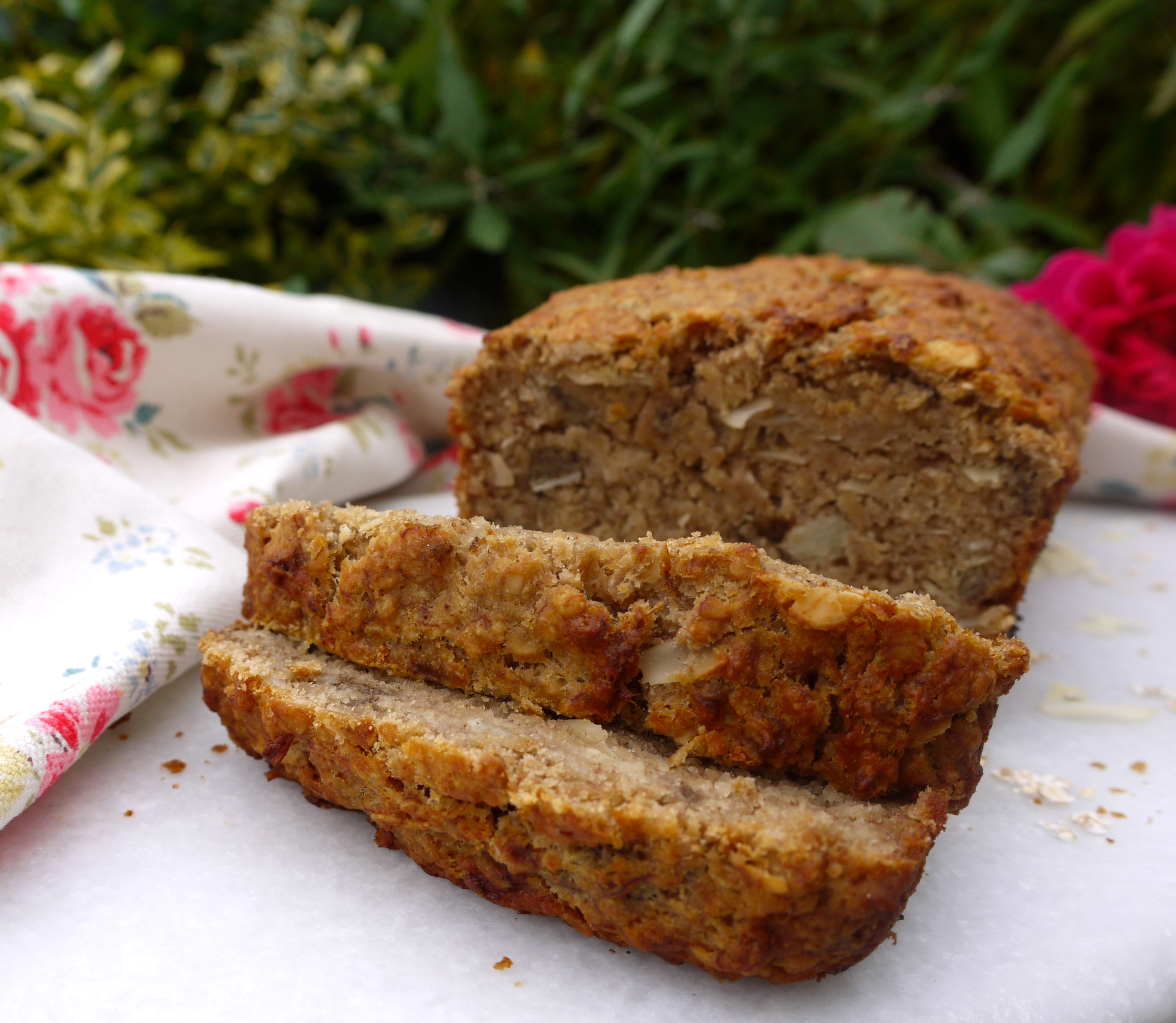 I baked it on a chilled-out Sunday morning, and really enjoyed it warm from the oven with a dollop of runny almond butter, and a cup of tea of course.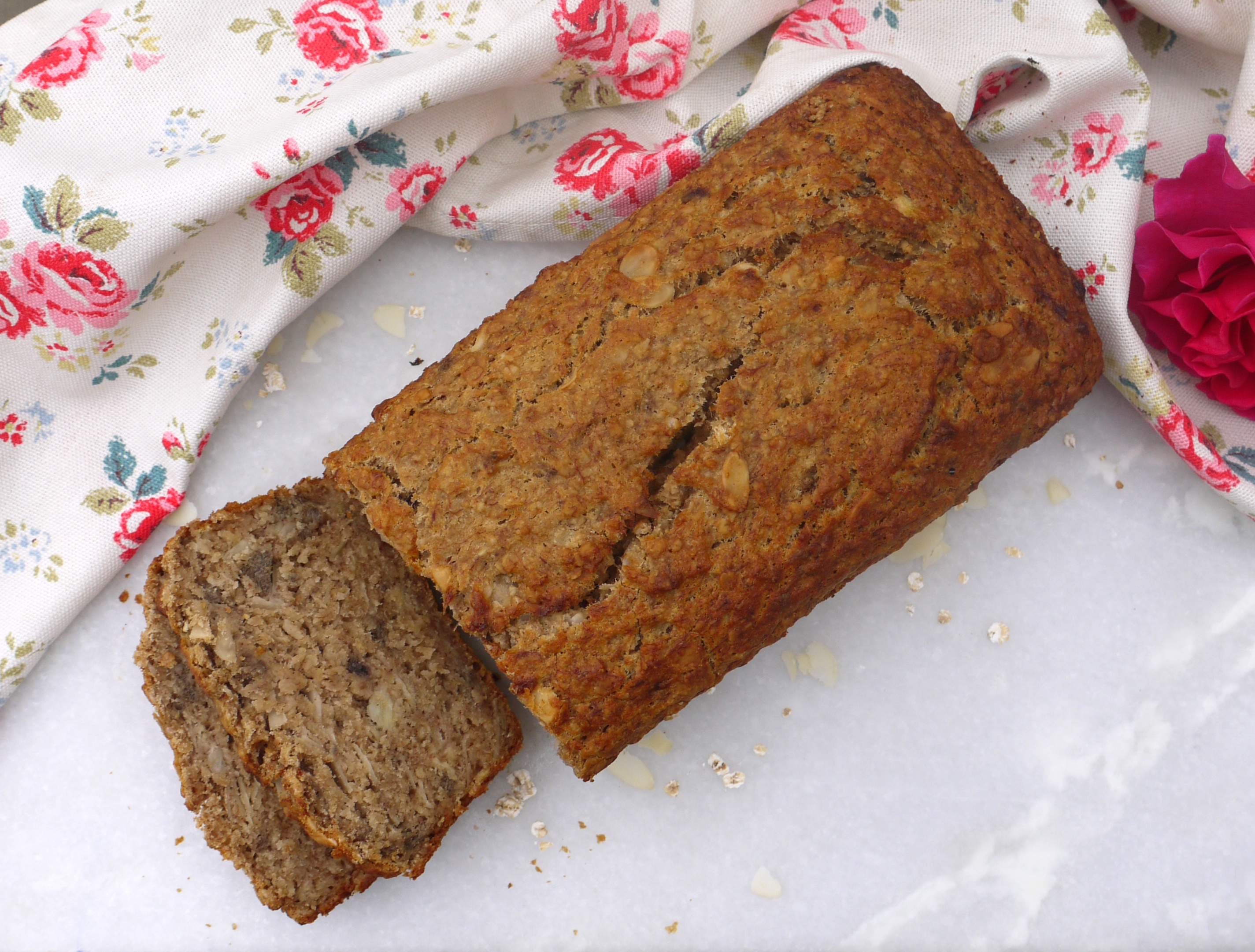 I decided to use Cocowel Organic Coconut Sugar (€4.49), which gives it that beautiful golden colour and a really rich, caramel flavour. Coconut sugar still contains a similar amount of calories as regular sugar, but it's a lower GI option and contains some essential minerals too. If you're watching your calorie intake, you can still enjoy this recipe by using either Natvia (€3.59) or Stevia Erylite (€10.75) in the same quantity as sugar in the recipe. Both are plant-derived sweeteners, calorie-free and won't upset blood sugar levels. The choice is yours!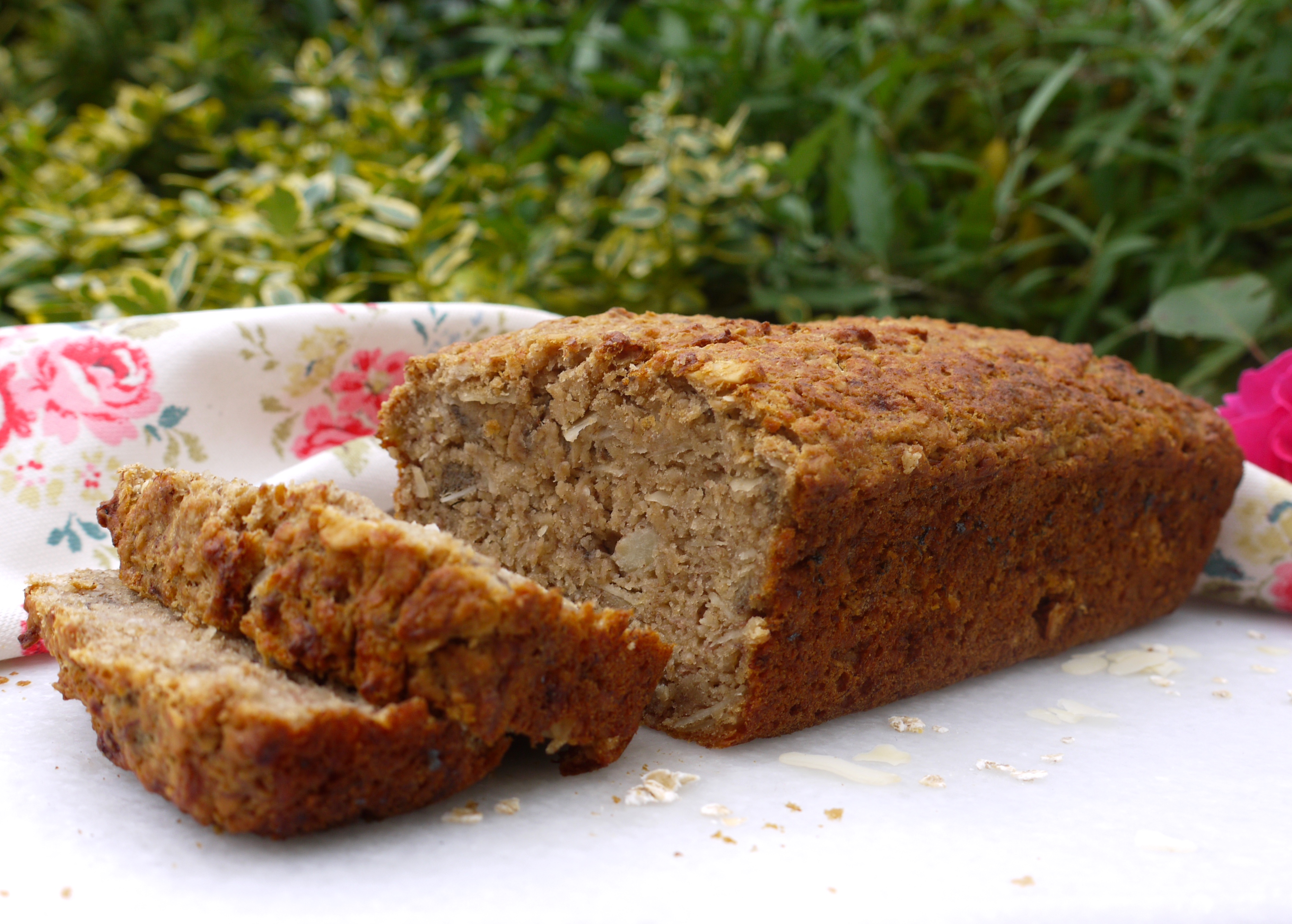 I used flaked almonds for extra texture and flavour, but chopped almonds, hazelnuts, walnuts or pecans would be just as tasty. In fact, raisins, dried cranberries, blueberries or cherries would add a fantastic pop of colour and sweetness too. Go wild!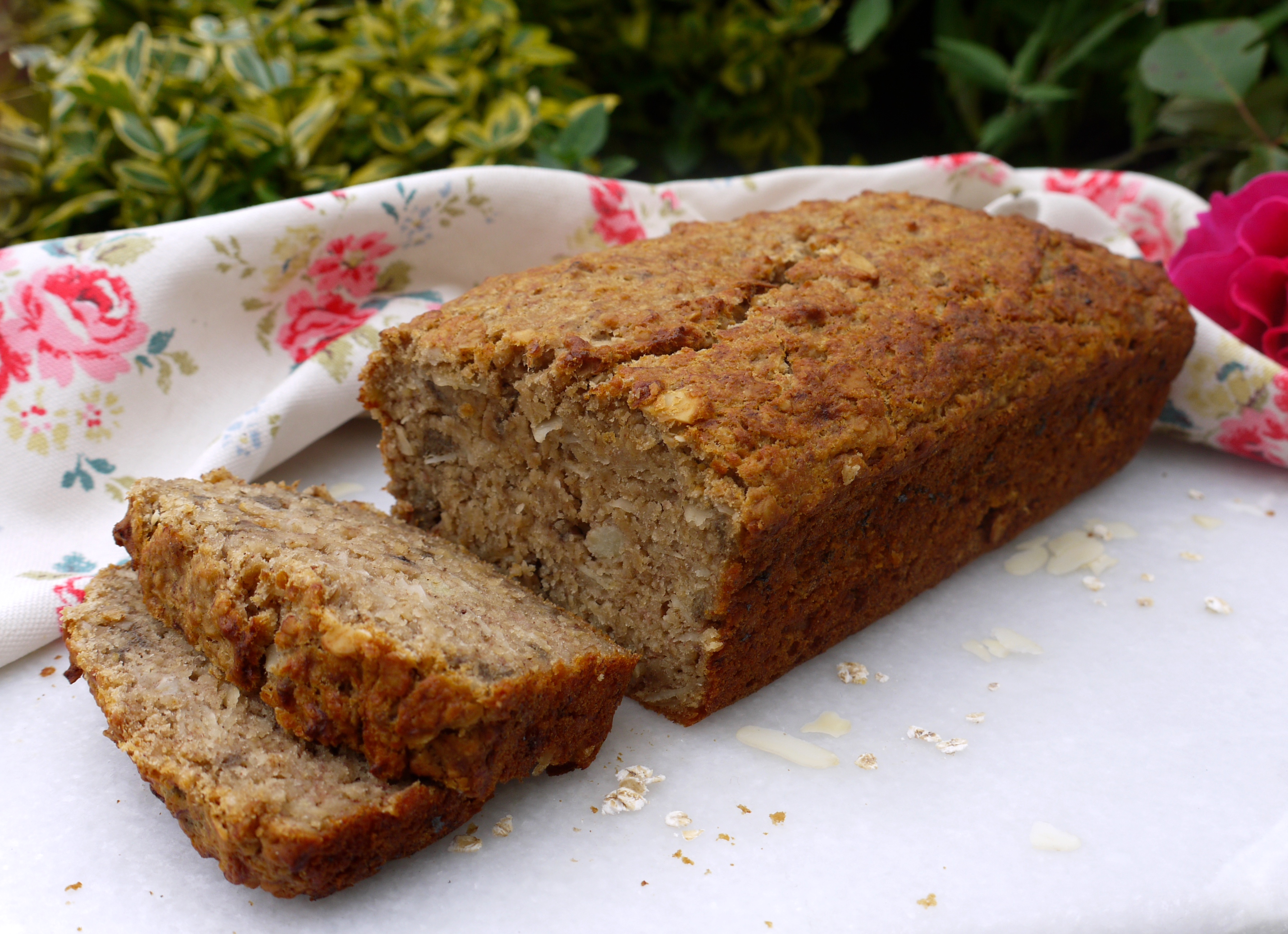 I would love to know if you get a chance to make this Nutty Banana Bread! Simply tag #RosannaDavisonNutrition on Instagram or Twitter or come on over to my Facebook to say hello 🙂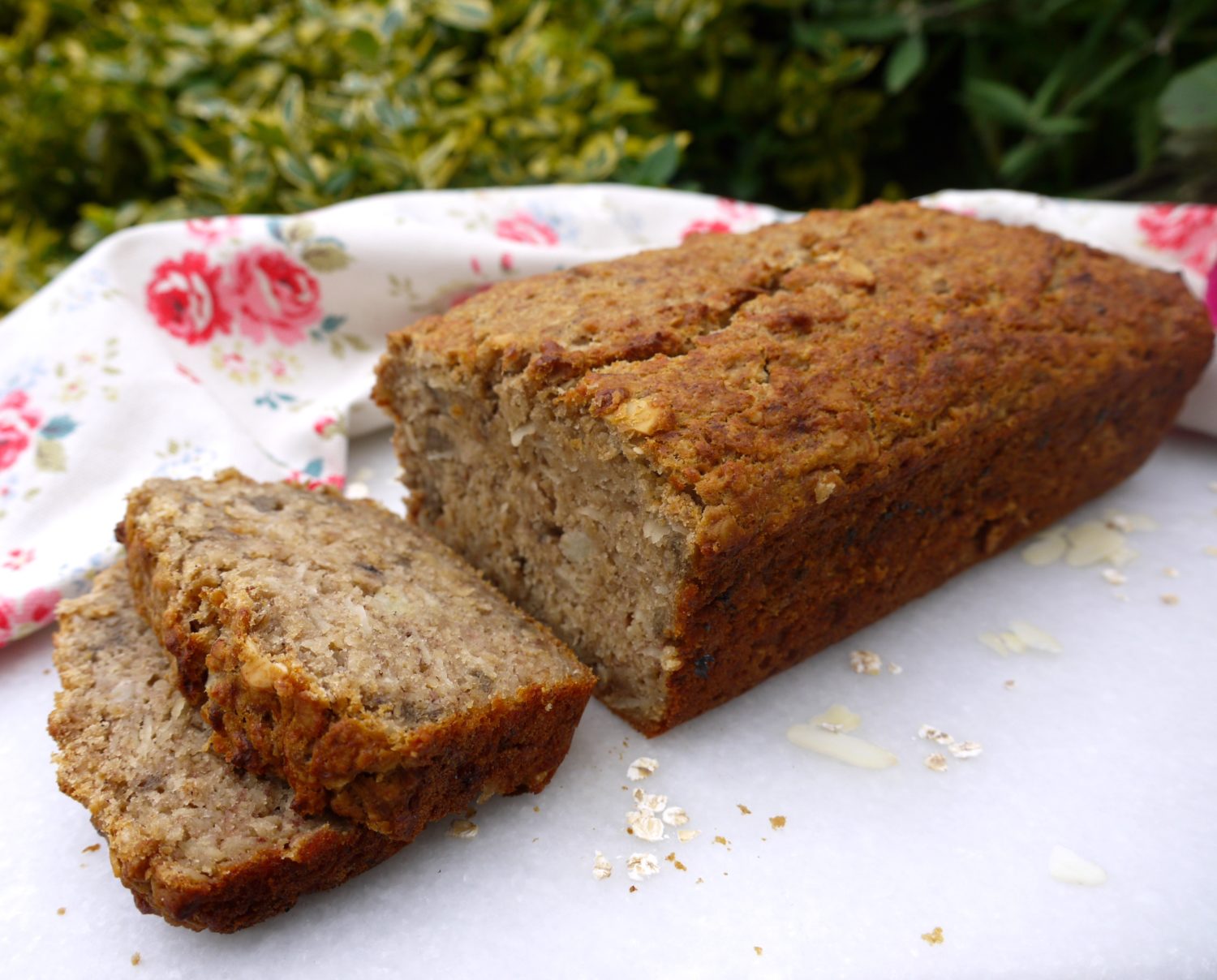 Nutty Banana Bread
2016-08-19 18:16:37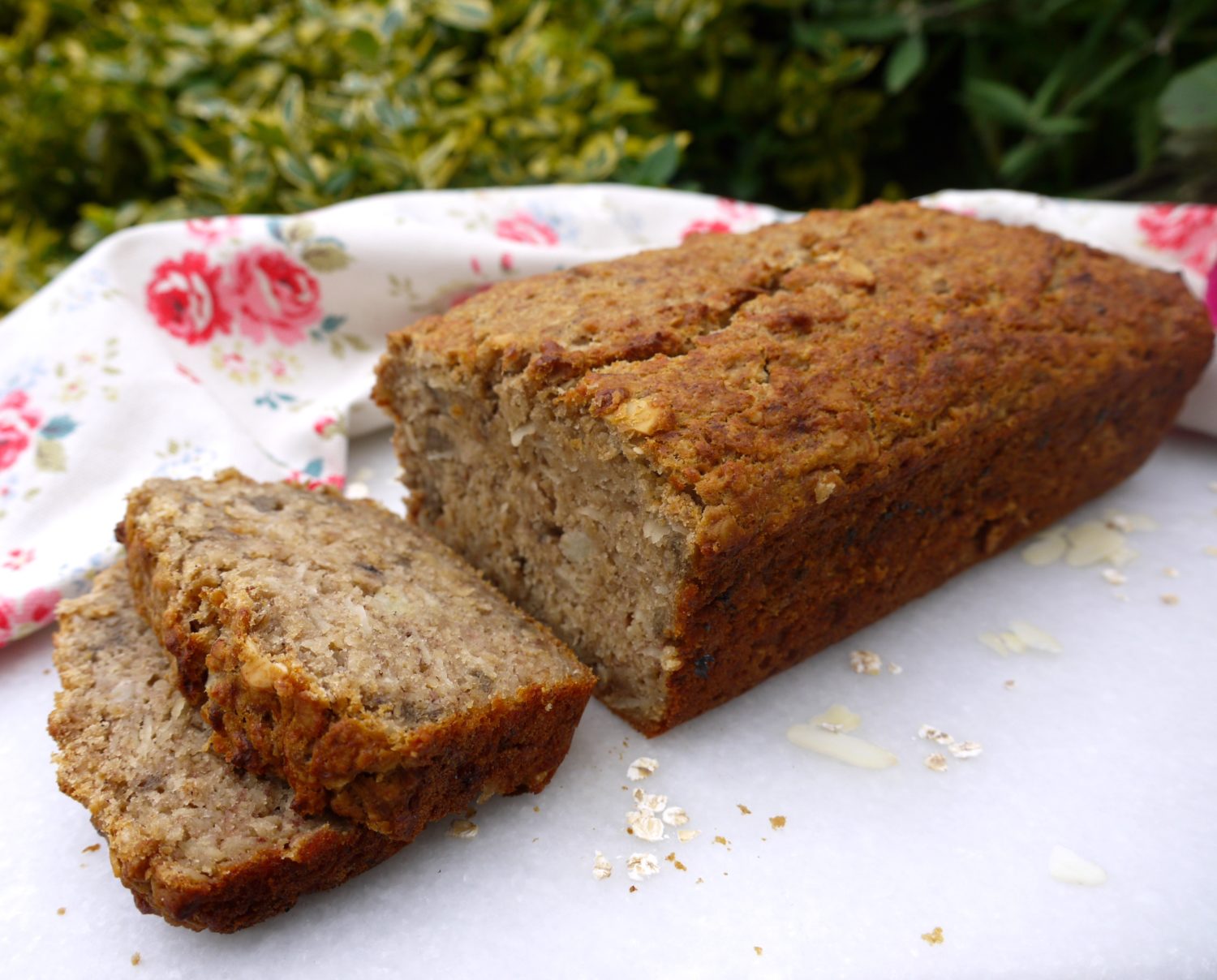 Serves 10
Hearty, soft and deliciously healthy bread based on nourishing ingredients. Tastes great served warm with nut butter. Nutrition information per slice (made with a calorie-free sweetener): 298 calories, 7.1g protein, 35.5g carbs, 15.4g fat, 4.8g fibre
Ingredients
1 tbsp milled chia seeds or flaxseed
2 tbsp cold water
3 ripe bananas
1 tsp vanilla extract
3 tbsp virgin coconut oil, melted
100g (1/2 cup) coconut sugar, Natvia, Stevia Erylite or castor sugar
3 tsp baking powder
1/2 tsp ground cinnamon
pinch of sea salt
180 ml (3/4 cup) unsweetened almond milk or your favourite plant milk
135g (1.25 cups) ground almonds
200g (1.25 cups) all-purpose flour (I used Dove's Farm gluten-free flour)
115g (1.25 cups) porridge oats (I used a certified gluten-free brand)
50g flaked almonds (or your favourite chopped nuts)
Instructions
Pre-heat the oven to 180C and lightly grease a loaf tin with coconut oil or line it with greaseproof paper.
Place the milled chia/flax in a small bowl and stir in the water. Mix well and leave aside for 5-10 minutes to thicken.
In a large mixing bowl, mash the bananas until mushy. Add in the vanilla, coconut oil, sugar, baking powder, cinnamon, salt, almond milk and chia/flax and water mixture. Mix well.
Fold in the flour, oats and flaked almonds until a thick dough has formed.
Transfer it to the prepared baking tin and bake at 180C for 50-55 minutes until the top has turned golden brown and a knife stuck into the centre comes out clean.
Allow it to cool on a wire cooling rack for 10/15 minutes before serving.
Notes
Any leftovers can be stored in an airtight container for 2-3 days.
Rosanna Davison Nutrition https://www.rosannadavisonnutrition.com/