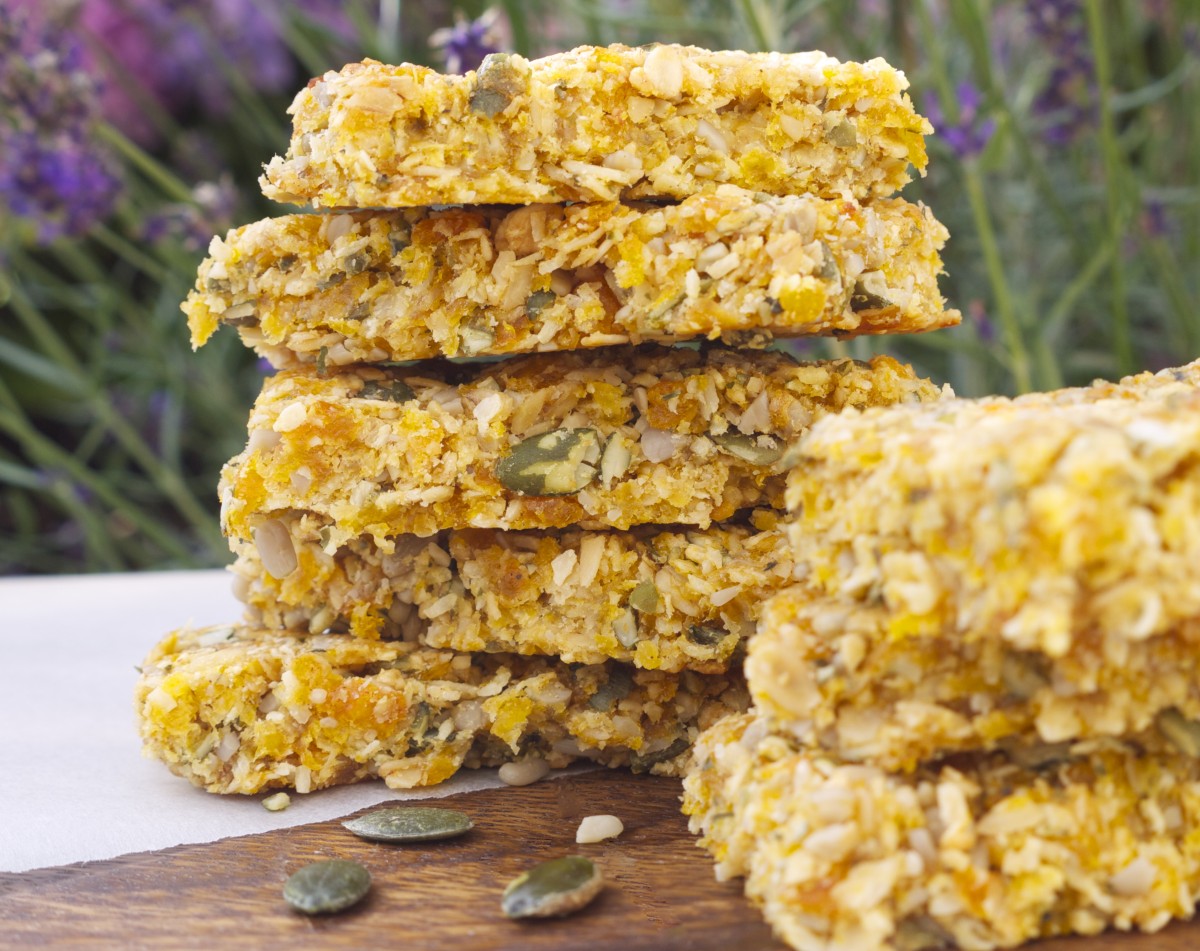 This week's SoSueMe recipe is a really simple chewy baked breakfast bar, made with apricots, oats, seeds and coconut flakes. If you're like me, some mornings are a complete rush and it's not always easy to make a proper breakfast. The snooze button also tends to win the battle some days, and breakfast loses out!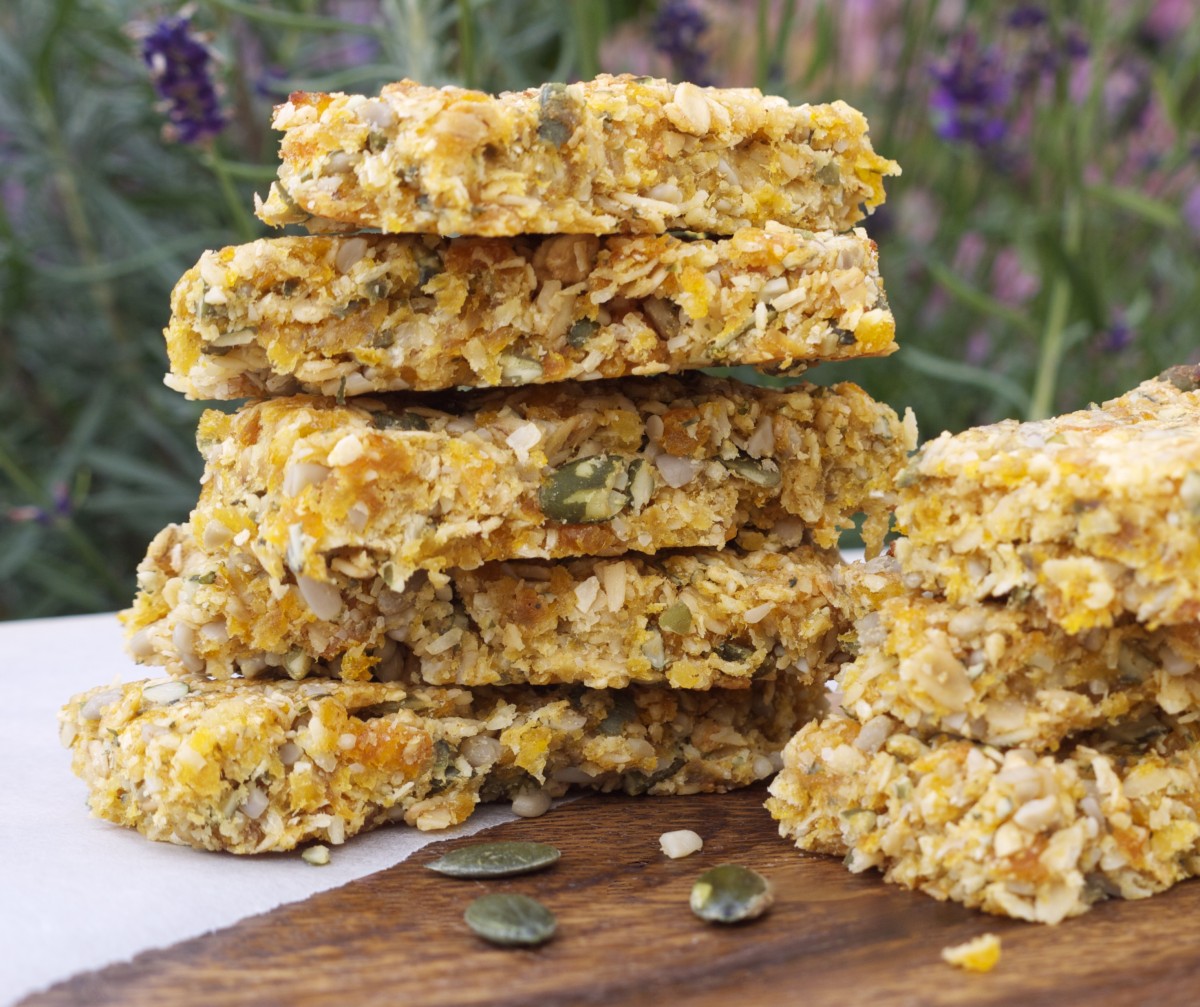 So these bars are a brilliant option to whip up the night before, and leave ready to grab on your way to school, college or work. They also make the perfect lunchbox snack or post-workout energy booster.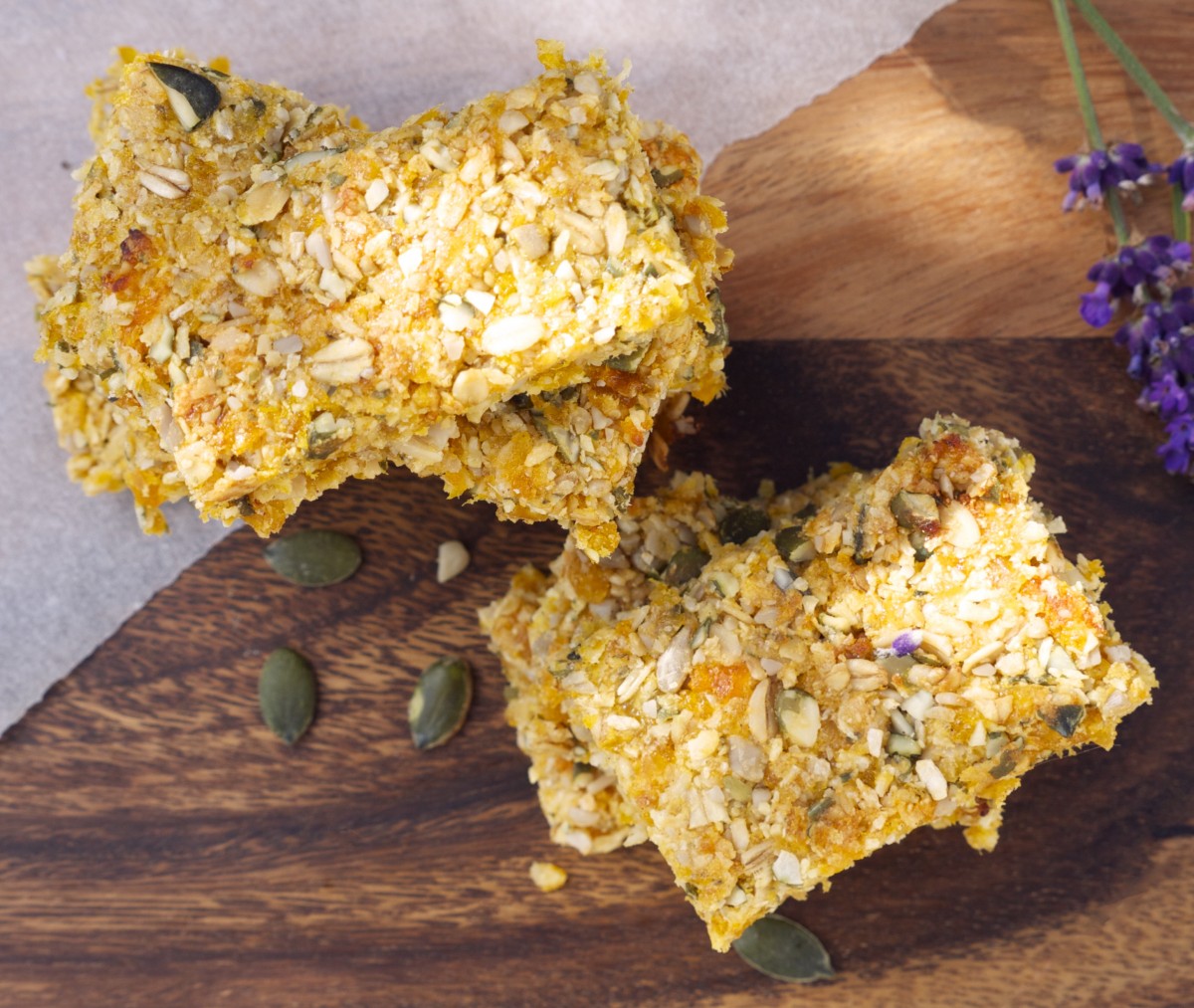 I used dried apricots for their high levels of fibre, potassium and natural energy to give you a great kick of slow-release energy in the morning.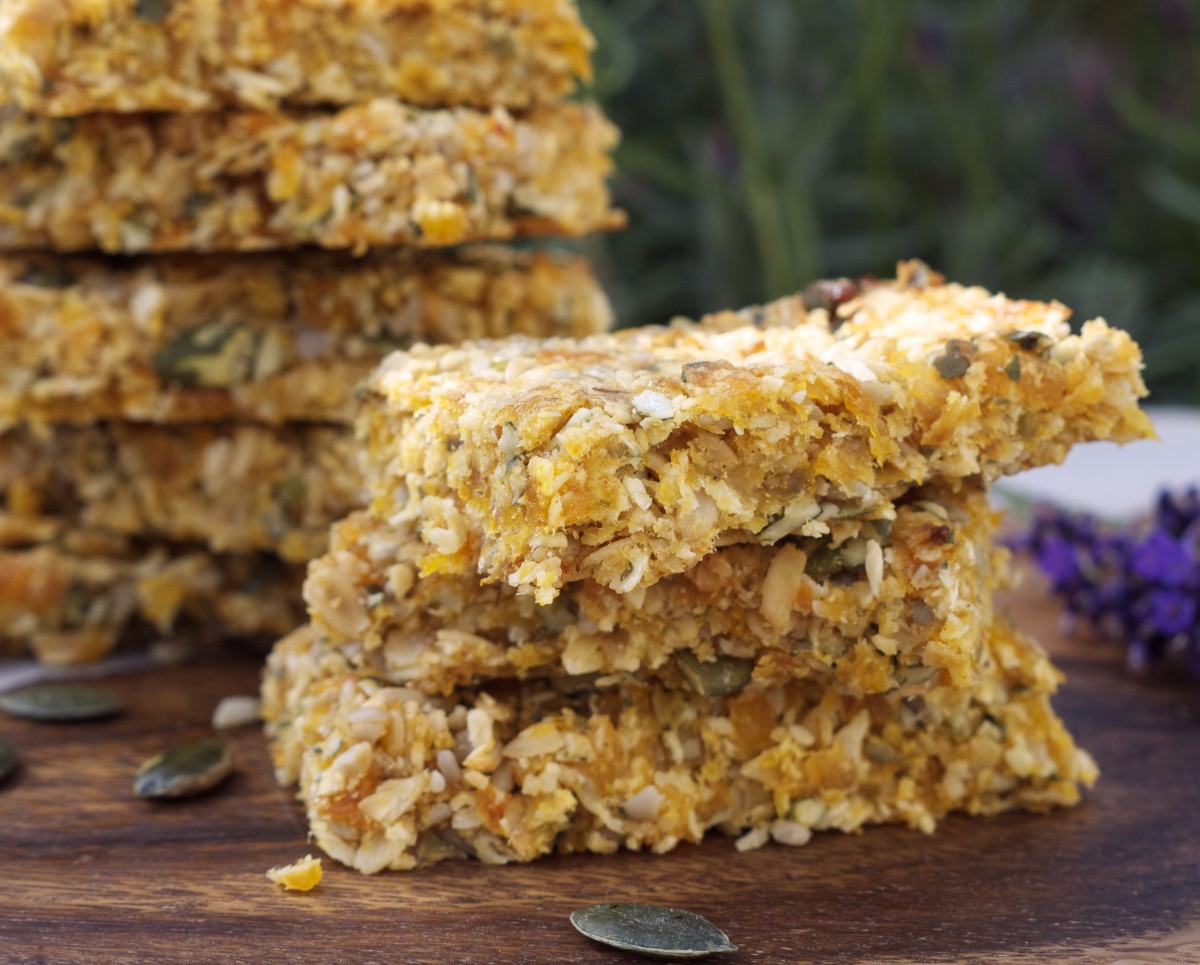 The crunchy seeds and coconut flakes add a yummy taste and texture, plus they're a brilliant source of essential amino acids and healthy fats, and taste even better when they're toasted in the oven. Cinnamon adds more flavour and is a brilliant spice for helping to stabilise blood sugar levels.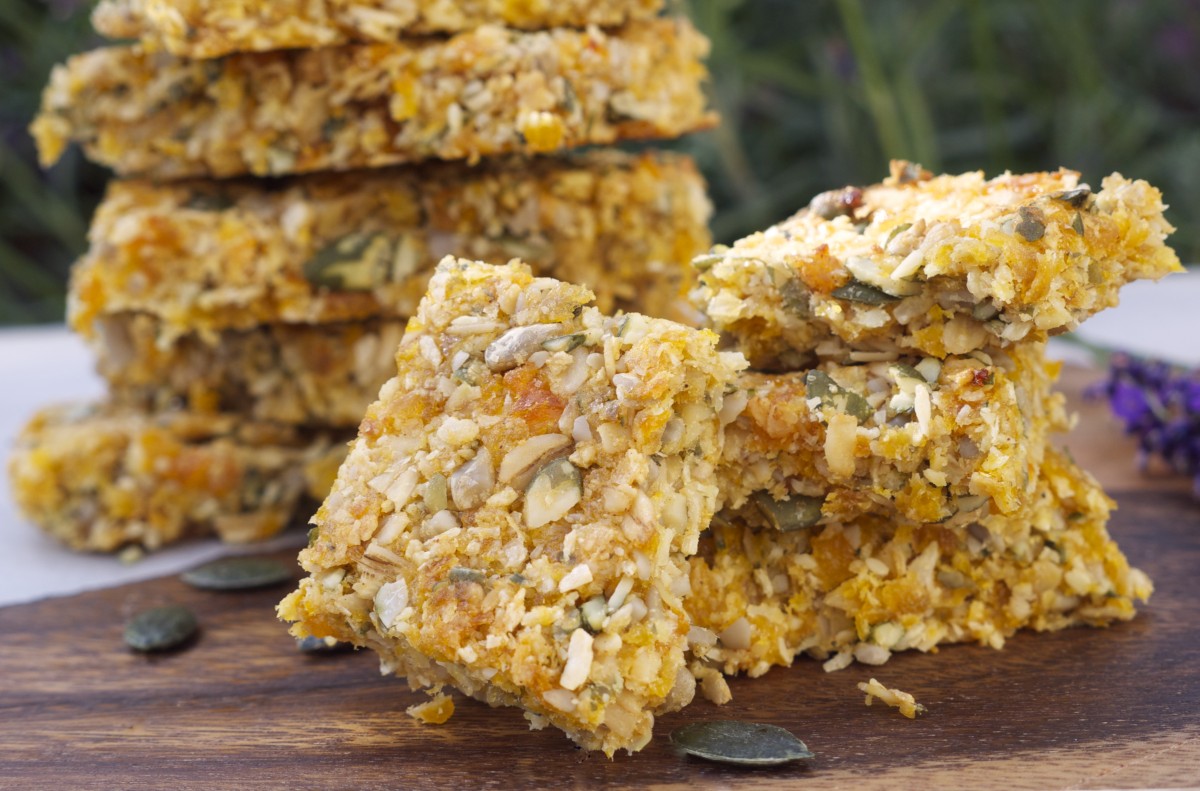 I designed these bars to release their energy slowly throughout the morning, so you're not tempted to reach for a pastry or sugary snack at 11am!
I really hope you enjoy them!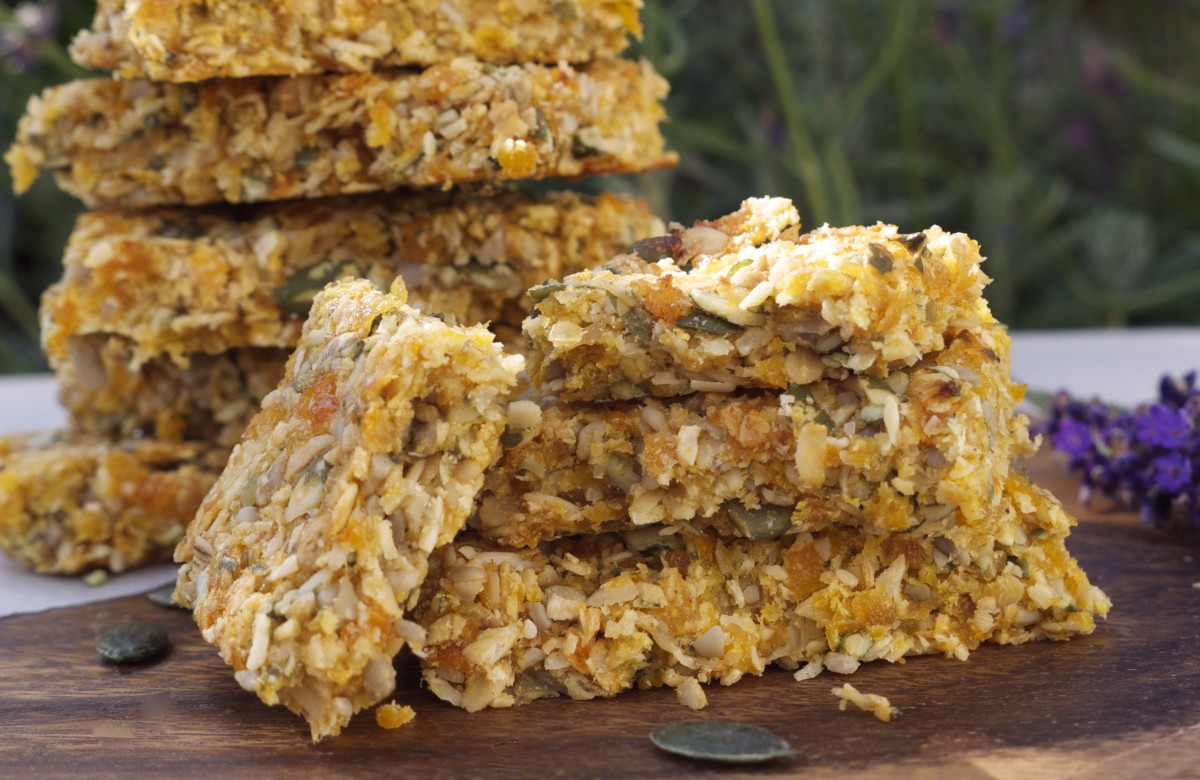 I would love to know if you get a chance to make these oaty apricot breakfast bars! Simply tag #RosannaDavisonNutrition on Instagram or Twitter or come on over to my Facebook to say hello 🙂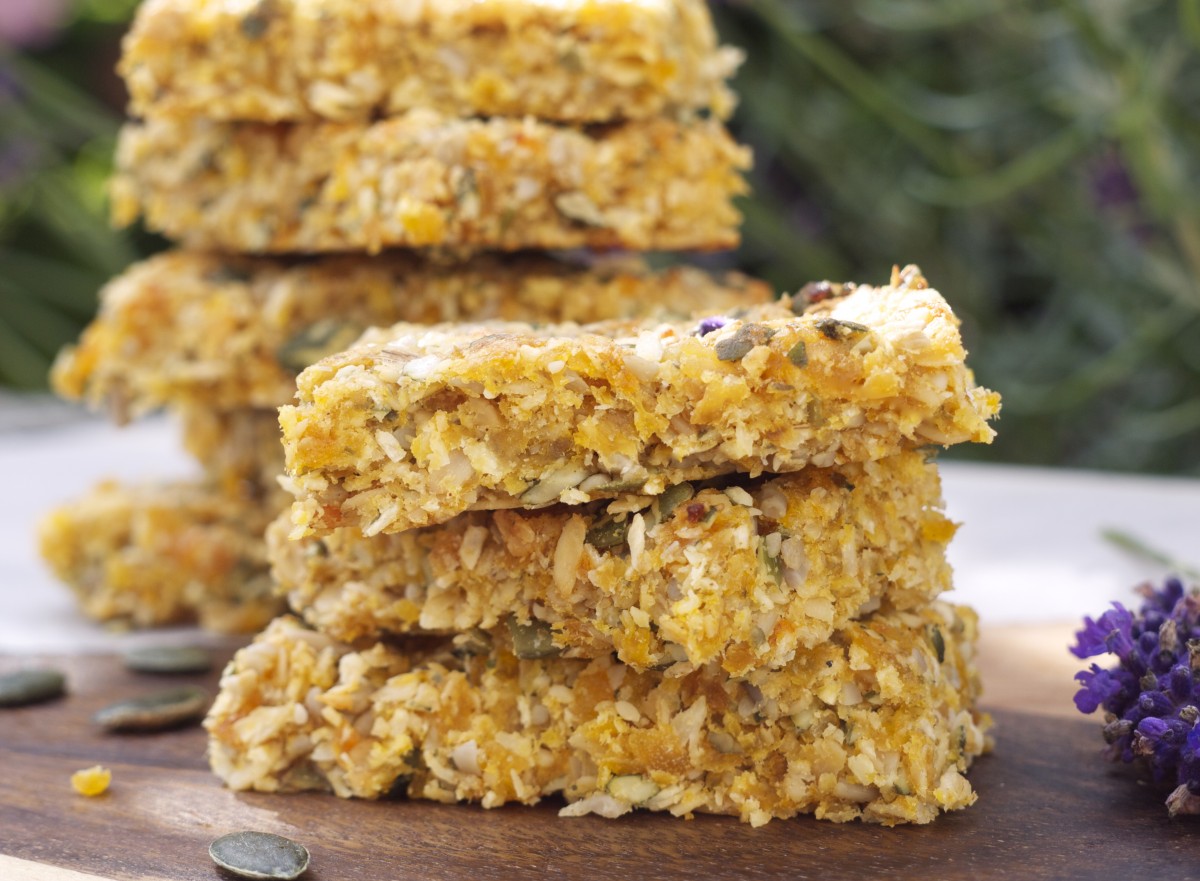 Oaty Apricot Breakfast Bars
2015-09-22 15:38:22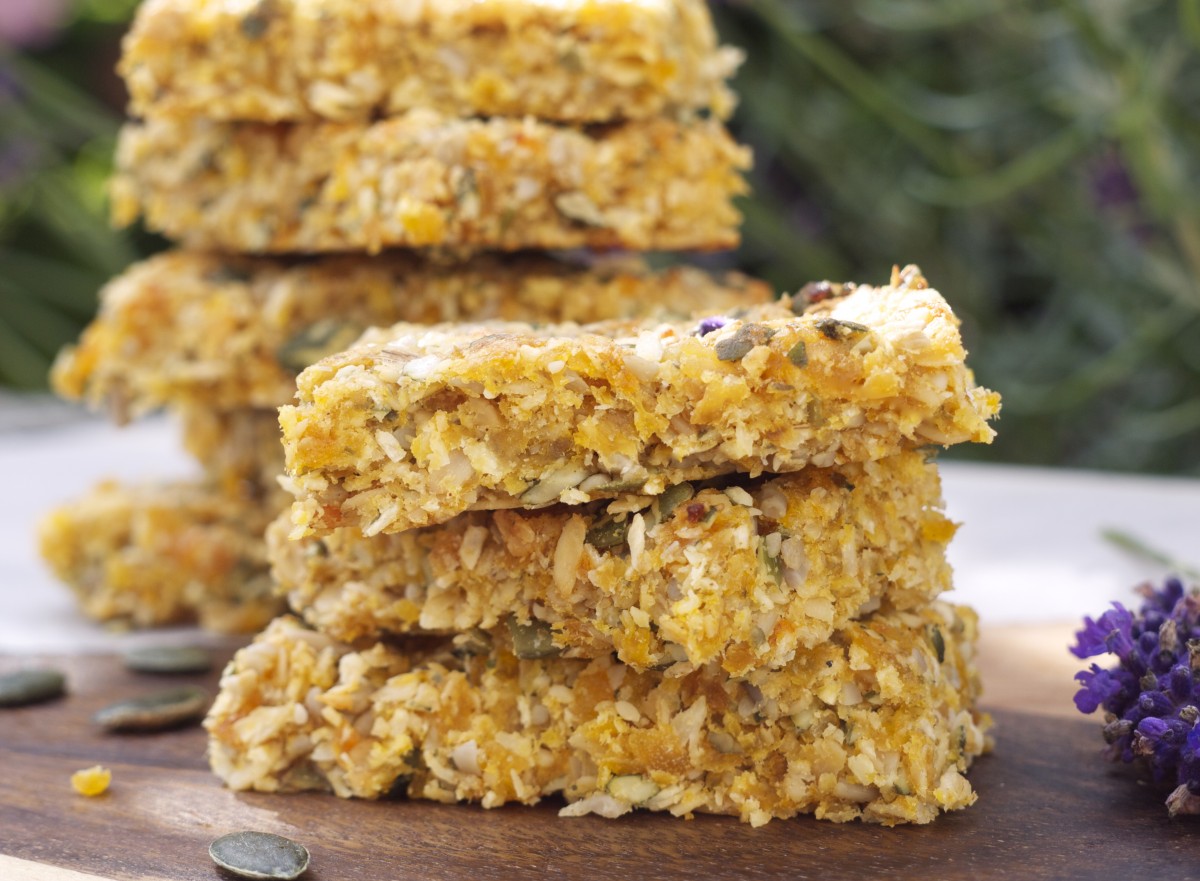 Sweet and crunchy breakfast bars, ideal for busy people on the go! They're free from refined sugar and gluten, and packed with fibre, healthy fat and slow-release carbs.
Ingredients
Coconut oil, for greasing
250g dried apricots
90g (1 cup) porridge oats (I used a certified gluten-free brand)
2 tbsp sunflower seeds
2 tbsp pumpkin seeds
2 tbsp desiccated coconut
2 tsp virgin coconut oil, melted
2 tsp almond butter (any nut or seed butter will work here )
2 tsp cinnamon
Instructions
Preheat the oven to 180C and lightly grease a medium baking tray with coconut oil, or line it with a sheet of greaseproof paper.
Place all ingredients in a food processor and blend until well combined. The mixture should stick together between your fingers.
Transfer the mixture to the baking tray and press down well, ensuring it's smooth and even across the top.
Bake at 180C for 25 minutes until it begins to turn golden brown on top.
Allow the mixture to cool for ten minutes. It can still be crumbly before it begins to harden as it cools down.
Gently use a sharp knife to cut it into bars.
Notes
The bars should stay fresh in an airtight container for 2-3 days.
Rosanna Davison Nutrition https://www.rosannadavisonnutrition.com/