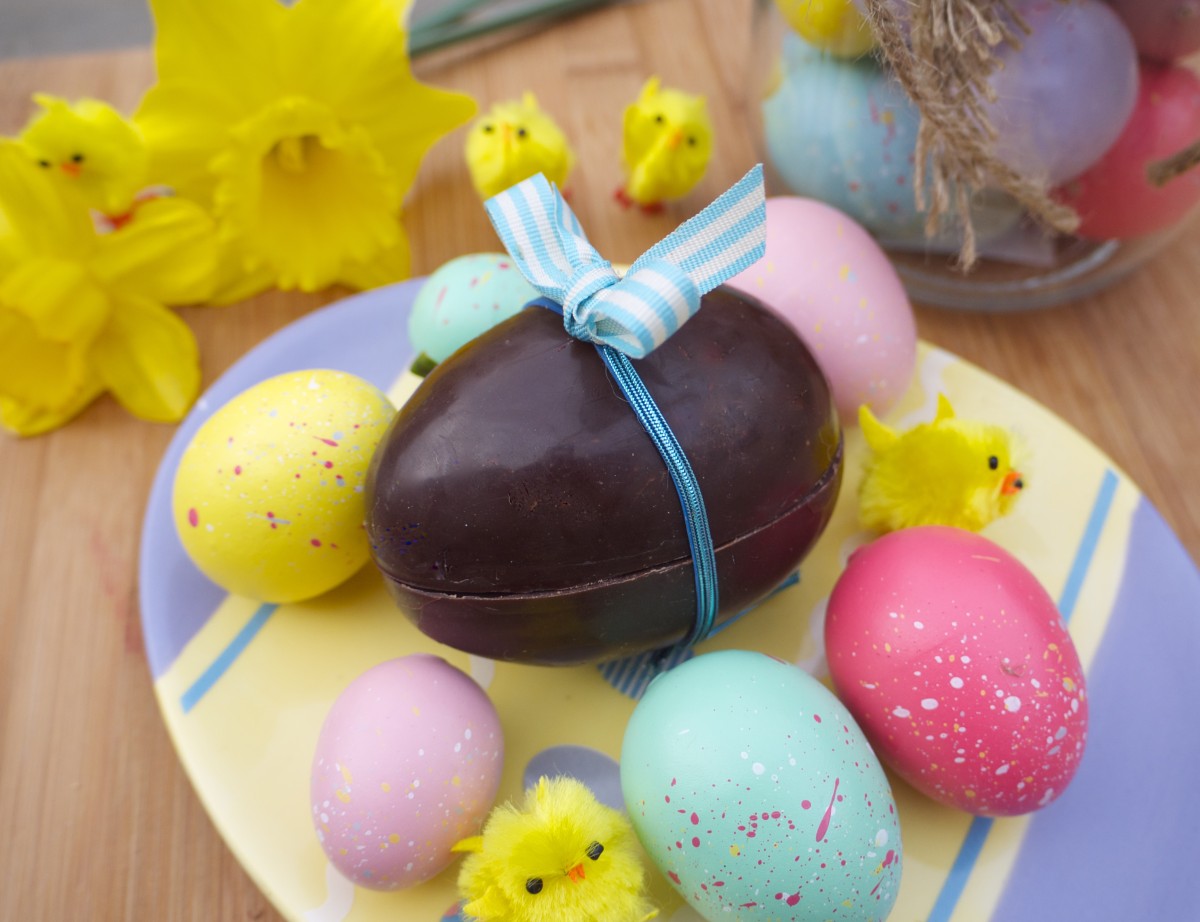 This Easter, rather than buying the usual overpriced egg, I set myself the challenge of making my own. And I was rather pleased to find that it was far more simple than it looks 😉
Creamy
Sweet
Melt-in-the-mouth
Healthy
Simple
What more could you want from your Easter egg?!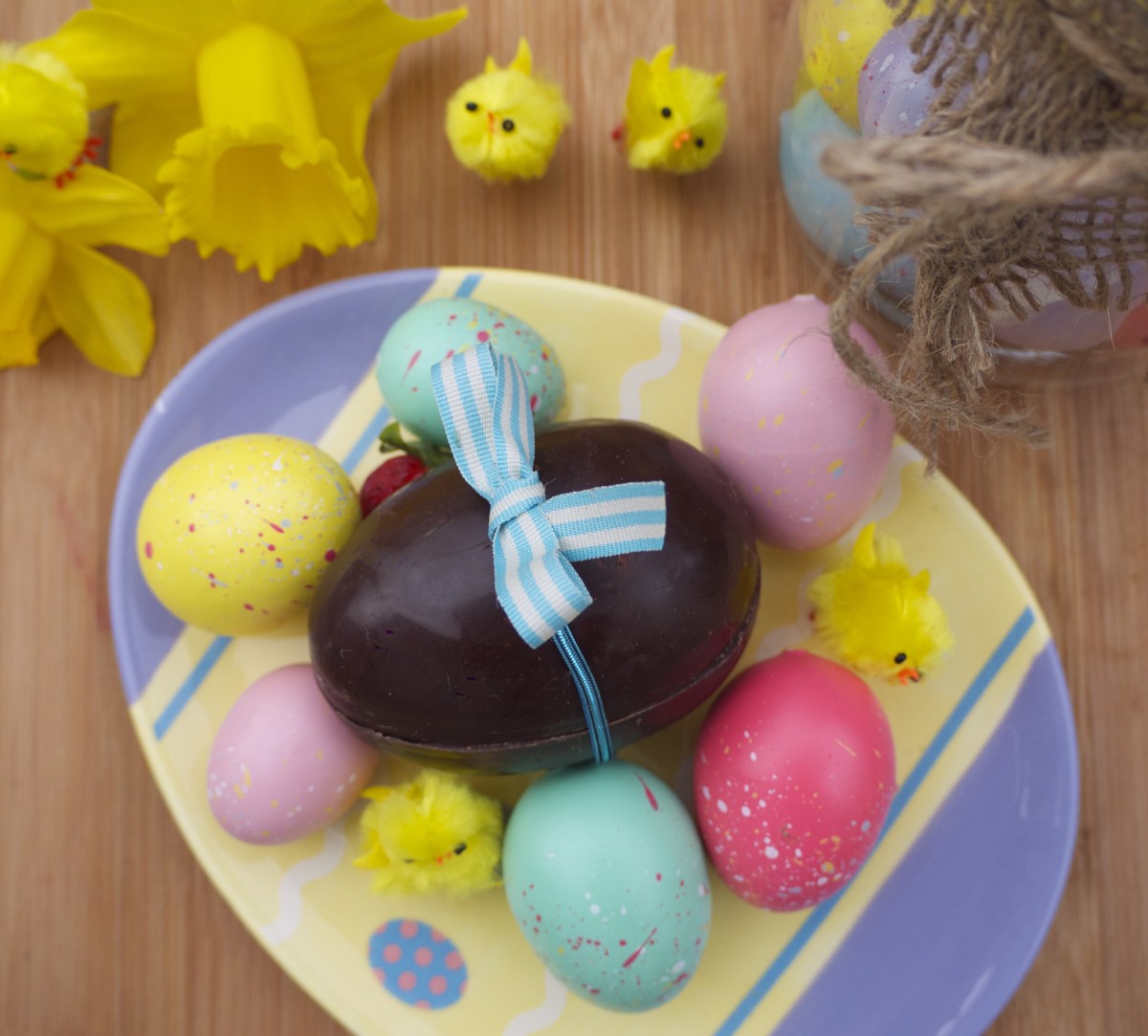 Easter is the time for guzzling chocs, and I love my chocolate as much as anyone else, but try to stick to a high percentage cocoa content, as it's lower in sugar.
Dark chocolate is actually very good for you, especially the raw cacao powder that I use in loads of my recipes. It's a super source of antioxidants to protect your skin from premature ageing, plus fibre and beauty-boosting minerals like iron and magnesium.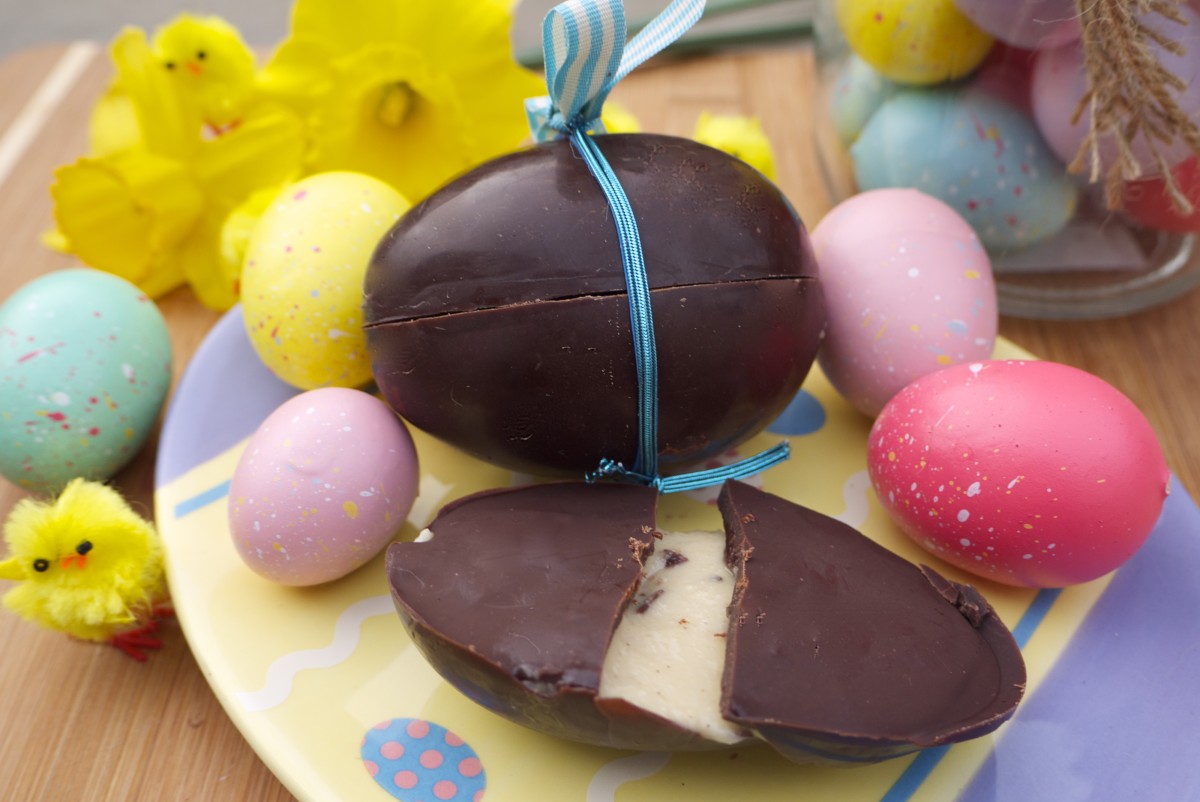 OK I have to admit something….
I did buy one overpriced commercial egg to get hold of an egg-shaped mould to make my own Easter egg, but it was worth it!
The chocolate shell here is based on my favourite recipe for a clean and simple chocolate sauce that can be made in mere minutes, and the vanilla-maple cream centre is made from cashews, vanilla and maple syrup. Mmmm.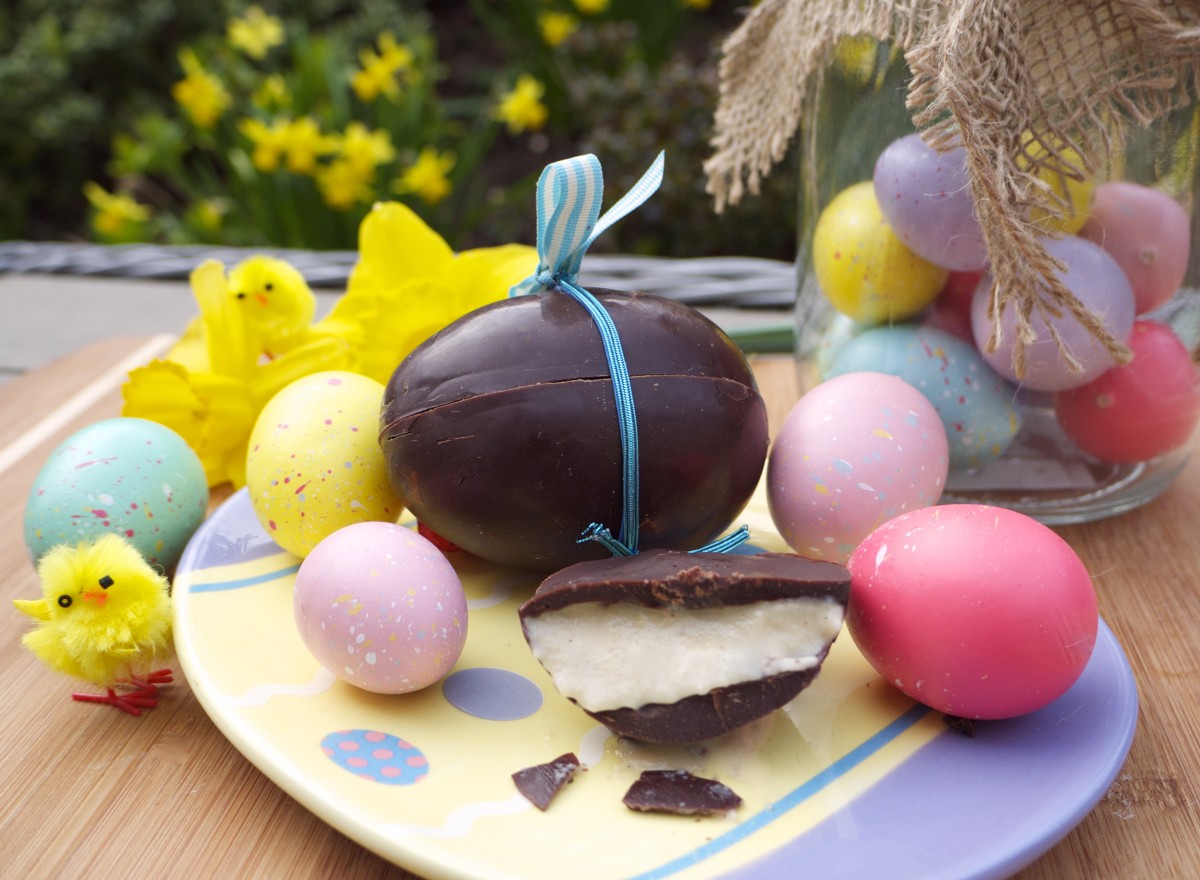 Add some garish Easter-esque decorations, and you're ready to rock!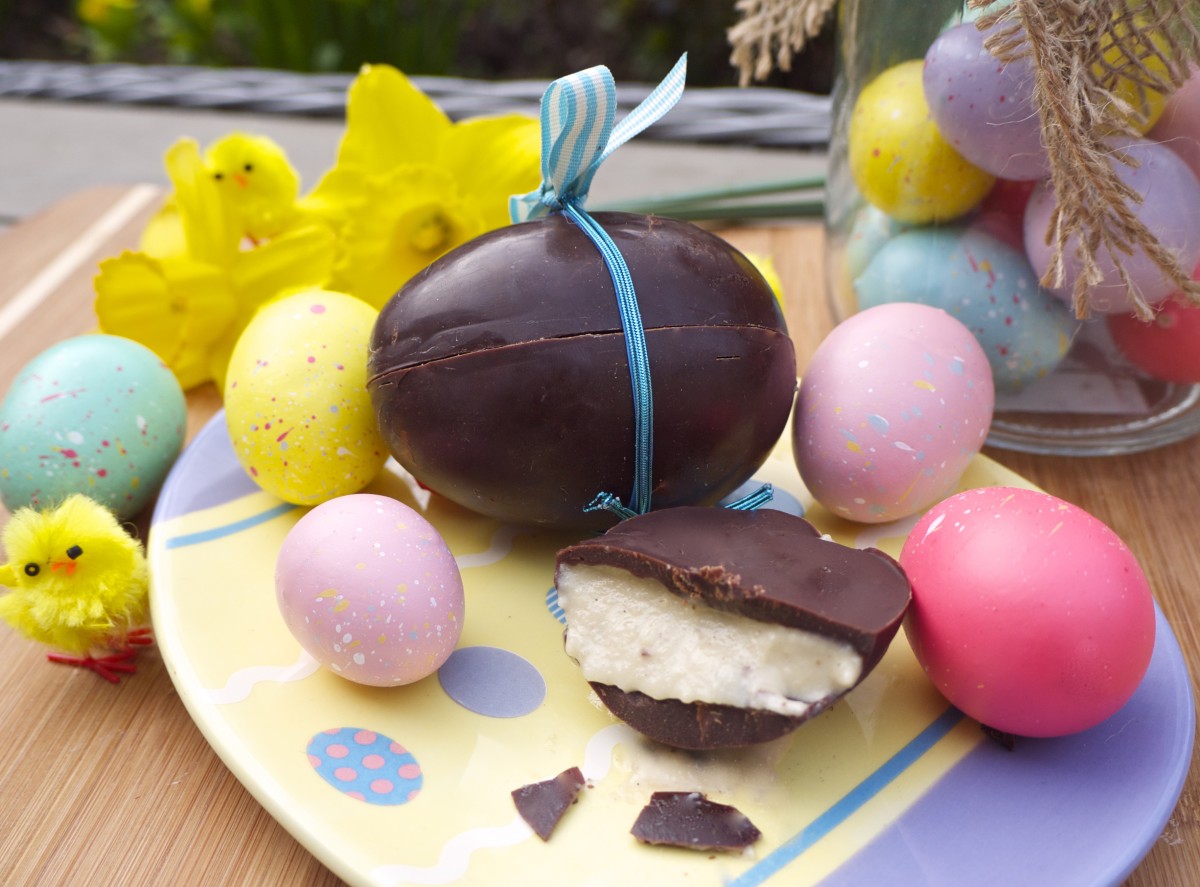 I would love to know if you get a chance to make these Vanilla Cream Easter Eggs! Simply tag #RosannaDavisonNutrition on Instagram or Twitter or come on over to my Facebook to say hello 🙂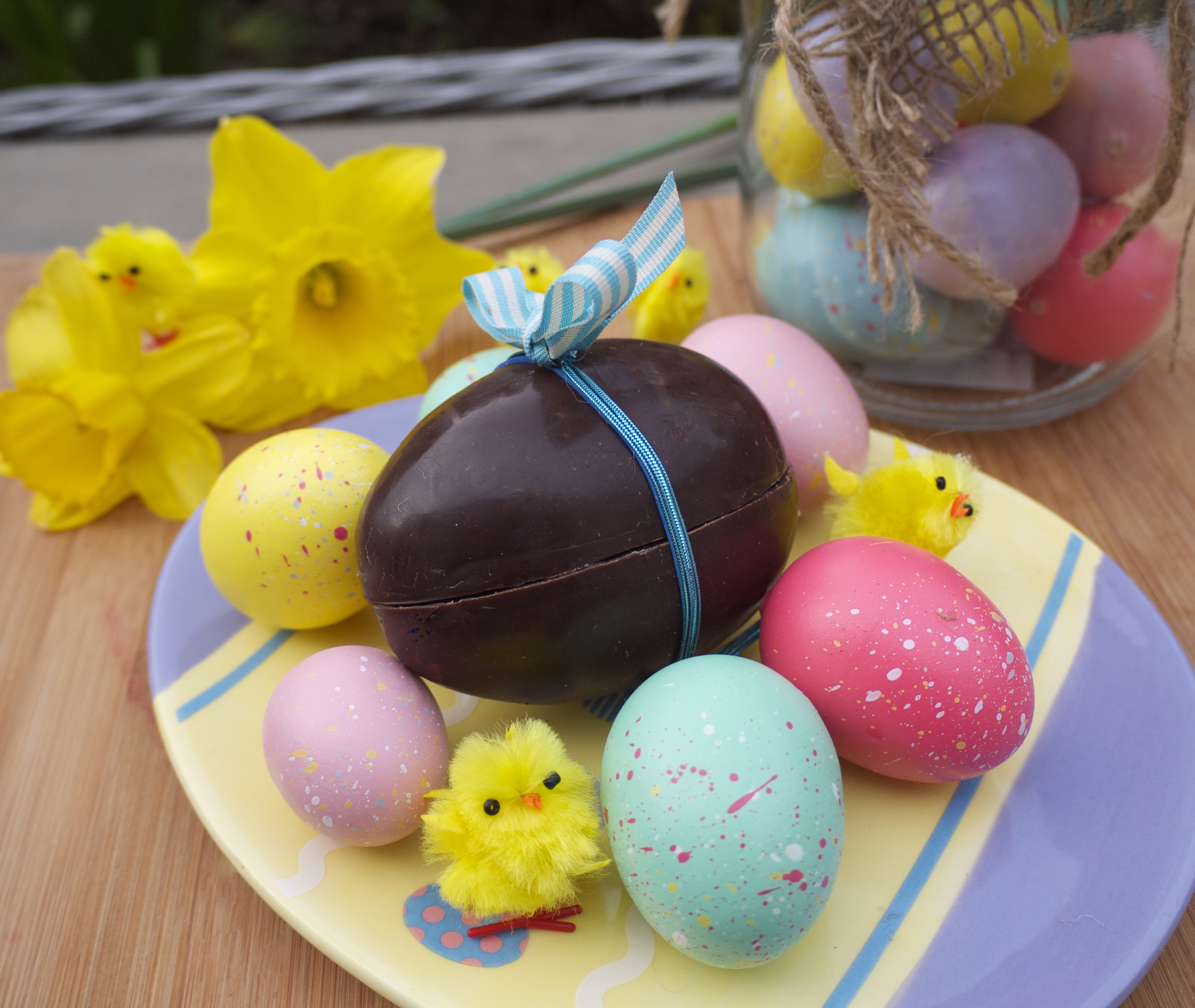 Vanilla-Maple Cream Easter Eggs
2015-03-20 18:28:31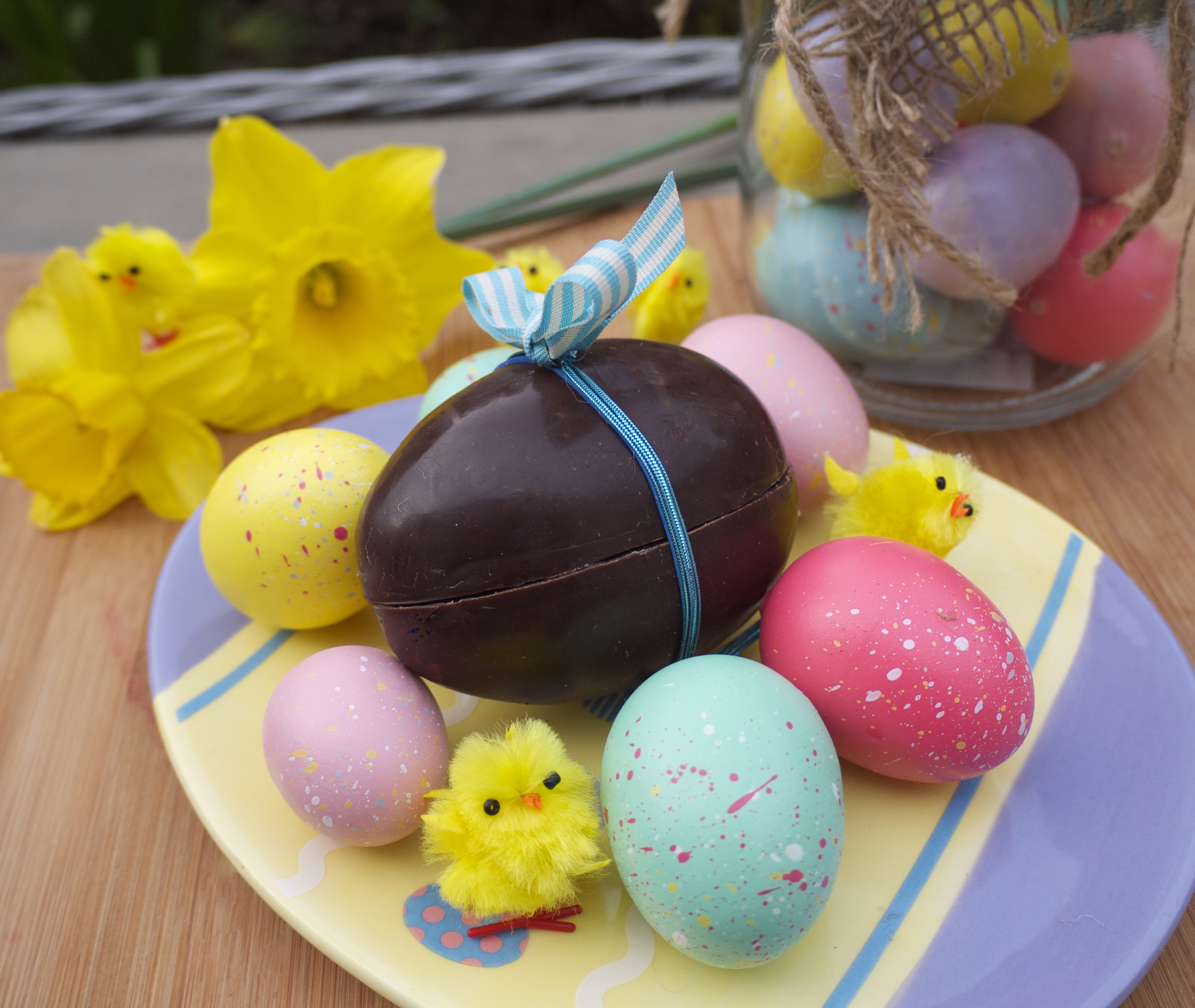 Serves 6
Homemade Easter eggs! So simple and fun to make and even better to eat! Free from refined sugar and dairy. As it's energy-dense and filling, this should serve between 4 and 6.
For The Chocolate Shell
218g (1 cup) coconut oil, melted
65g (3/4 cup) raw cacao powder
105g (1/3 cup) pure maple syrup or honey
1 tsp vanilla extract
For The Vanilla-Maple Cream Centre
195g (1.5 cups) raw unsalted cashew nuts, soaked for 15-20 minutes in water to soften.
3 tbsp pure maple syrup or honey
1 tsp vanilla extract
Cold water, to blend
Instructions
Place the melted coconut oil in a mixing bowl and stir in the cacao powder, vanilla extract and maple syrup to form a smooth chocolate sauce.
Use a half egg mould to form the two shells (I used packaging from small Easter eggs) by pouring the chocolate mixture into the moulds, ensuring it's even on all sides.
Place in the freezer to set for 15-20 minutes.
While the chocolate sets, place the soaked and drained cashews in a blender with the maple syrup and vanilla extract and blend on high speed to form the cream centre.
Use a little water if necessary to help it blend, stopping to scrape down the sides of the blender if required.
Place the vanilla-maple cream in a bowl and chill it in the fridge while the chocolate sets.
When the egg shell has hardened, add in the vanilla-maple cream to fill two half egg shells to the brim.
Place them back in the freezer to set for another 15-20 minutes.
When set, spread the remaining chocolate across the top of the filled egg halves to create two half eggs, and place in the freezer once more for 15-20 minutes to set.
The eggs can be eaten at room temperature but are best served chilled straight from the fridge.
Notes
The eggs can be stored in an airtight container in the fridge for 3-4 days.
Rosanna Davison Nutrition https://www.rosannadavisonnutrition.com/