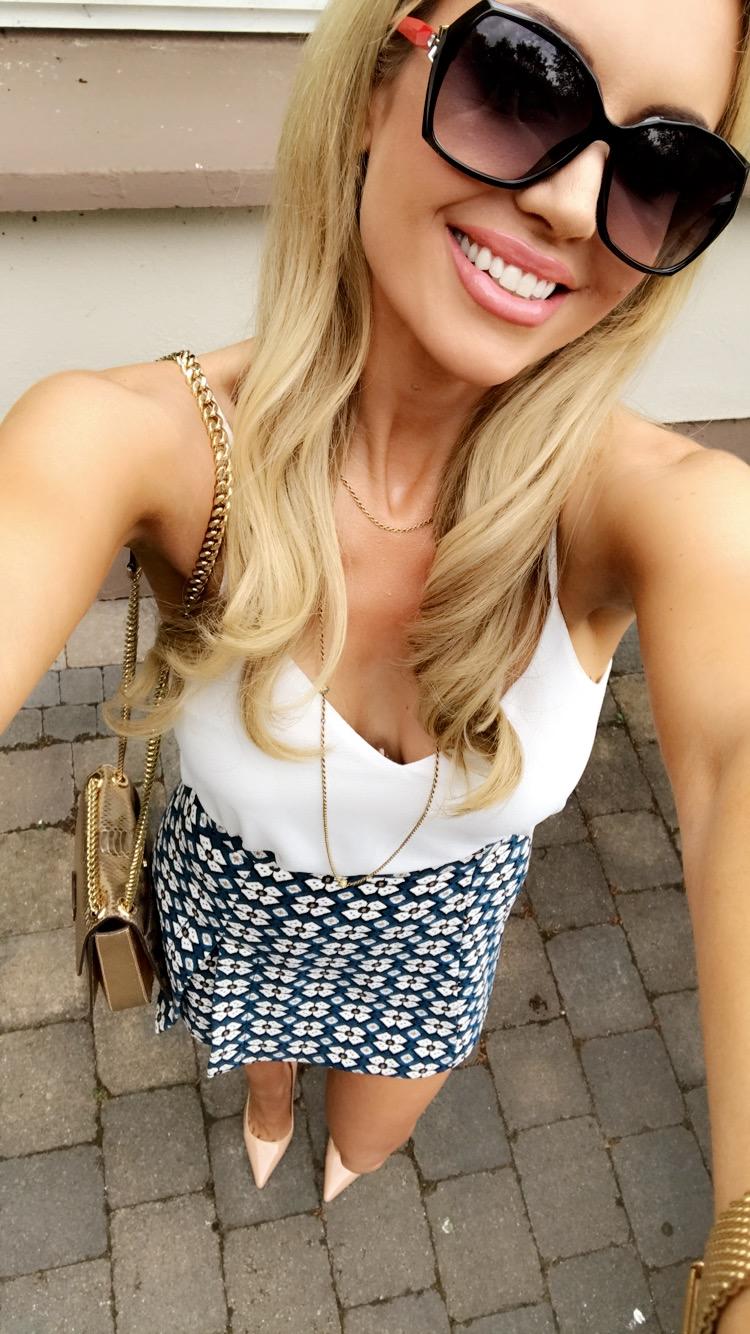 Makeup fans rejoice! Urban Decay has finally reached Dublin's fair city in the form of a brand new shiny boutique.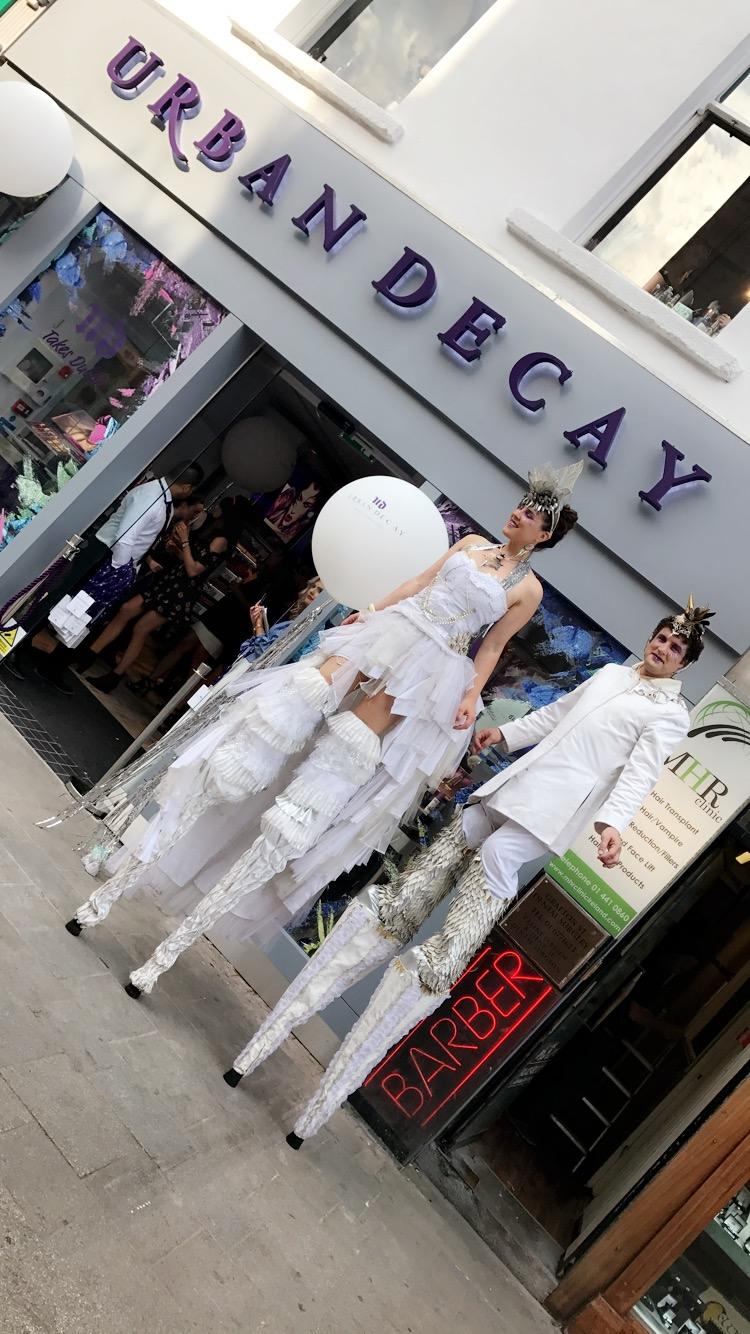 Standing proud on Grafton Street, the shop is a true treasure trove of cosmetic goodies, from lipsticks galore, to powders, glitter, palettes and, on Thursday evening at least, plenty of branded balloons…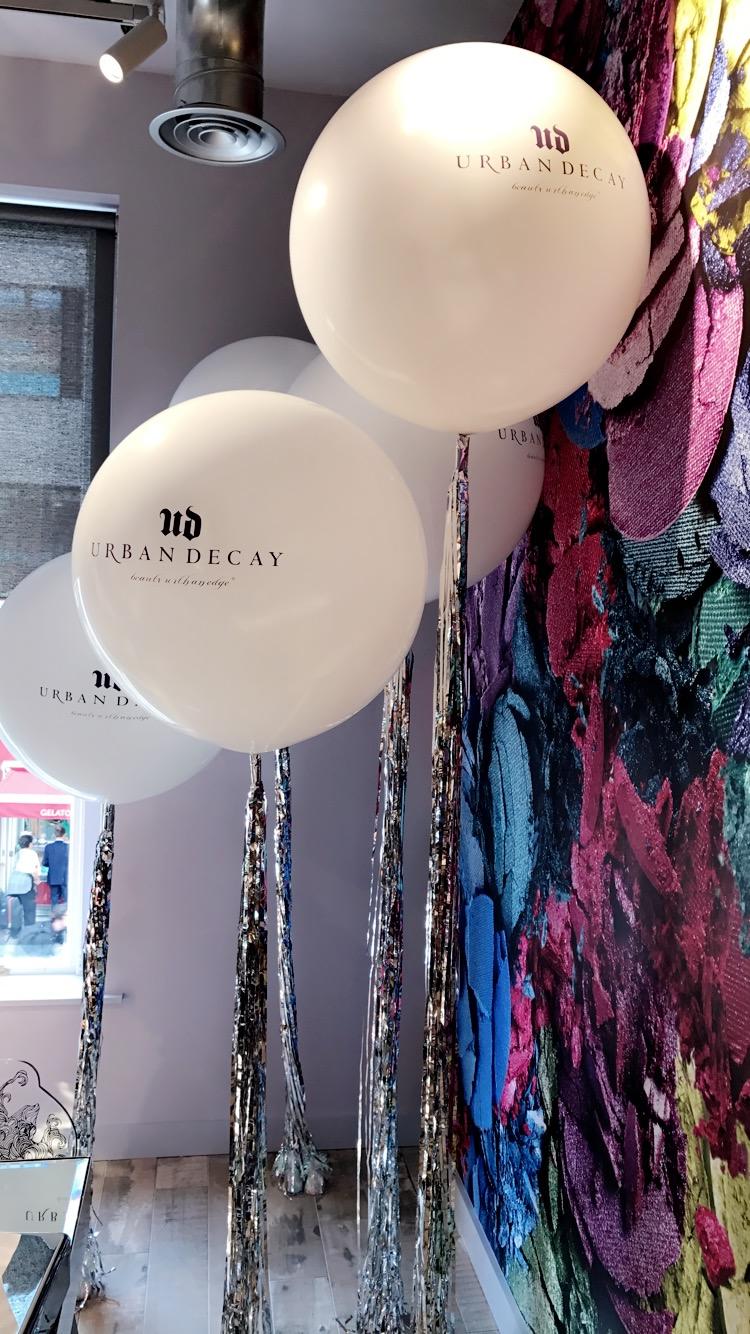 It's one of my absolute favourite (and cruelty-free) brands, renowned for its fabulous pigments, array of colours and imaginative products. I was lucky enough to attend the grand opening just a few days ago, and I certainly felt short beside the dramatically dressed stilt walkers!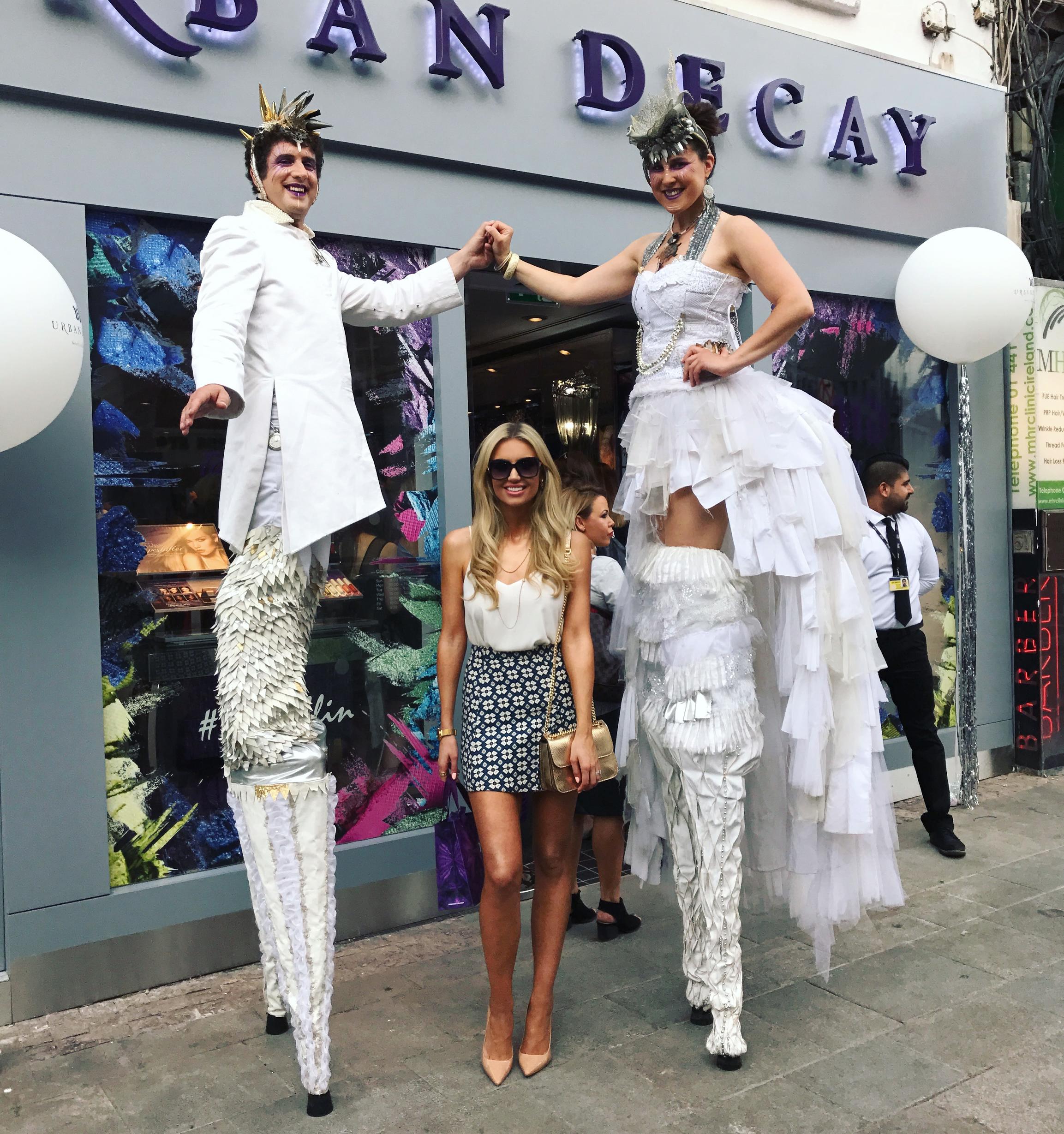 I kept my look simple as it was the hottest day of the year so far in Ireland, with temperatures reaching a sweltering 30C in the city centre, and even in this summer outfit I was almost melting!
My Zara skirt is a few years old and I love the geometric floral pattern. I tucked a loose white top with skinny straps into it to try to keep as cool as possible, and wore them with simple nude patent heels, gold jewellery and a long chain gold handbag.
I've spotted some similar versions online so you can get the look here:
Sister Jane Mini Skirt in Floral Jacquard (€37.84)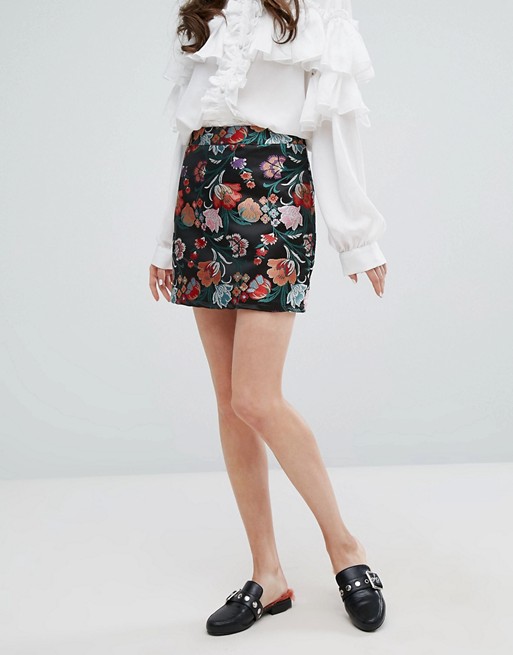 White Bow Shoulder Cami Top (€20)