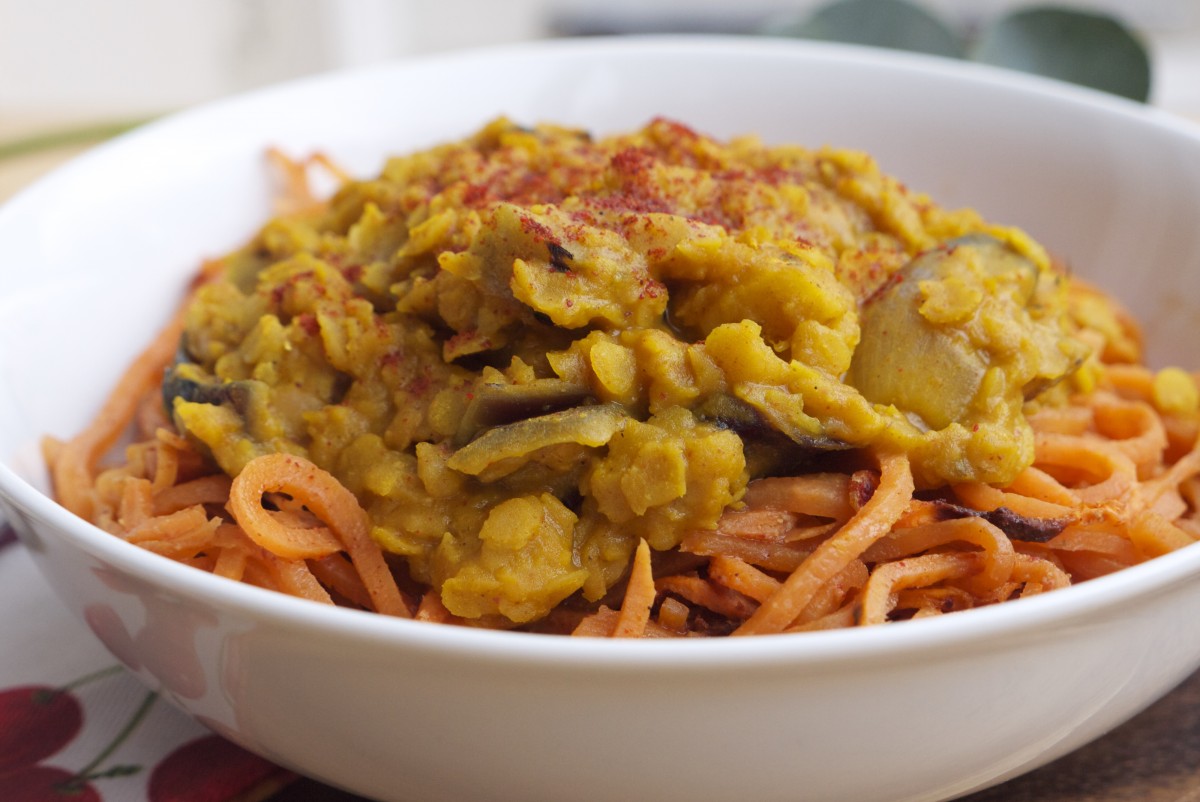 The autumn chill is truly here, and I'm especially feeling it in the evenings. It can take a week or two to adapt to the darker days once the clocks have changed, and I've definitely found myself craving hearty comfort food in the last few weeks.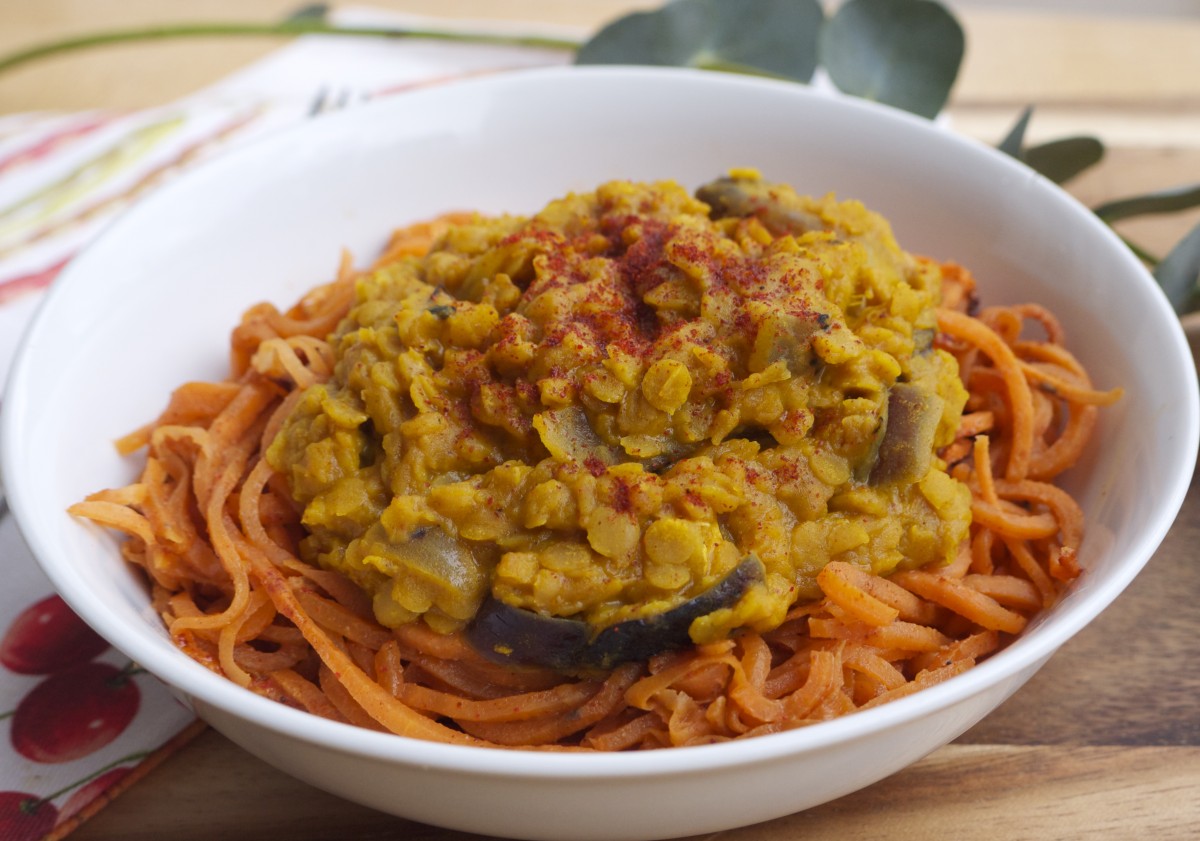 It's perfectly normal to want to push aside the salads, and reach for warming foods like curries, stews, soups and roast veggies, and these foods have so many wonderful health benefits. Make sensible choices throughout the winter months, and you should be able to successfully avoid putting on a layer of 'hibernation weight', and be rewarded with glowing good health come springtime 🙂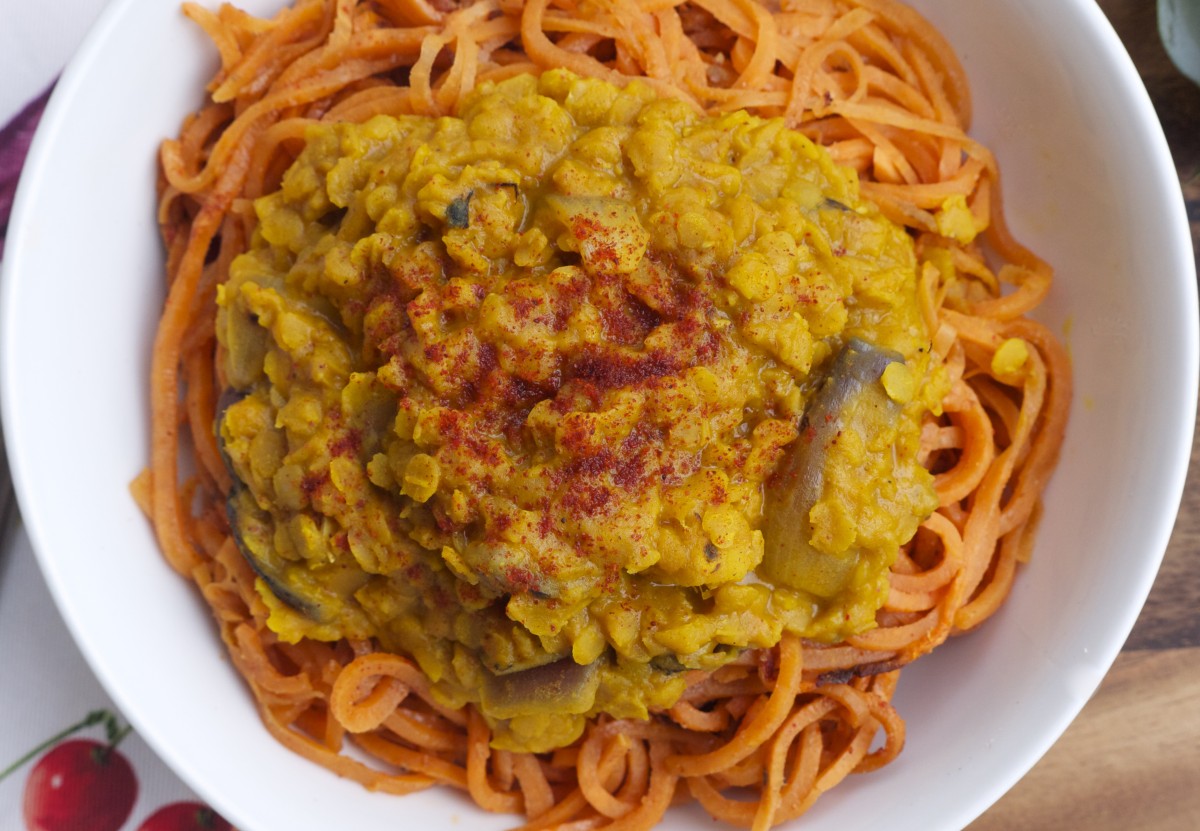 I made this delicious dish of baked sweet potato noodles with a red lentil coconut Indian Dahl a few days ago, and it really hit the spot! This is one of my favourite ways to enjoy sweet potato, and it takes a shorter length of time to cook than if you were to baked a whole potato. I used my Lurch Spirali Spiraliser from Juicers.ie (€42.95), to create the noodles. But a vegetable peeler will work too!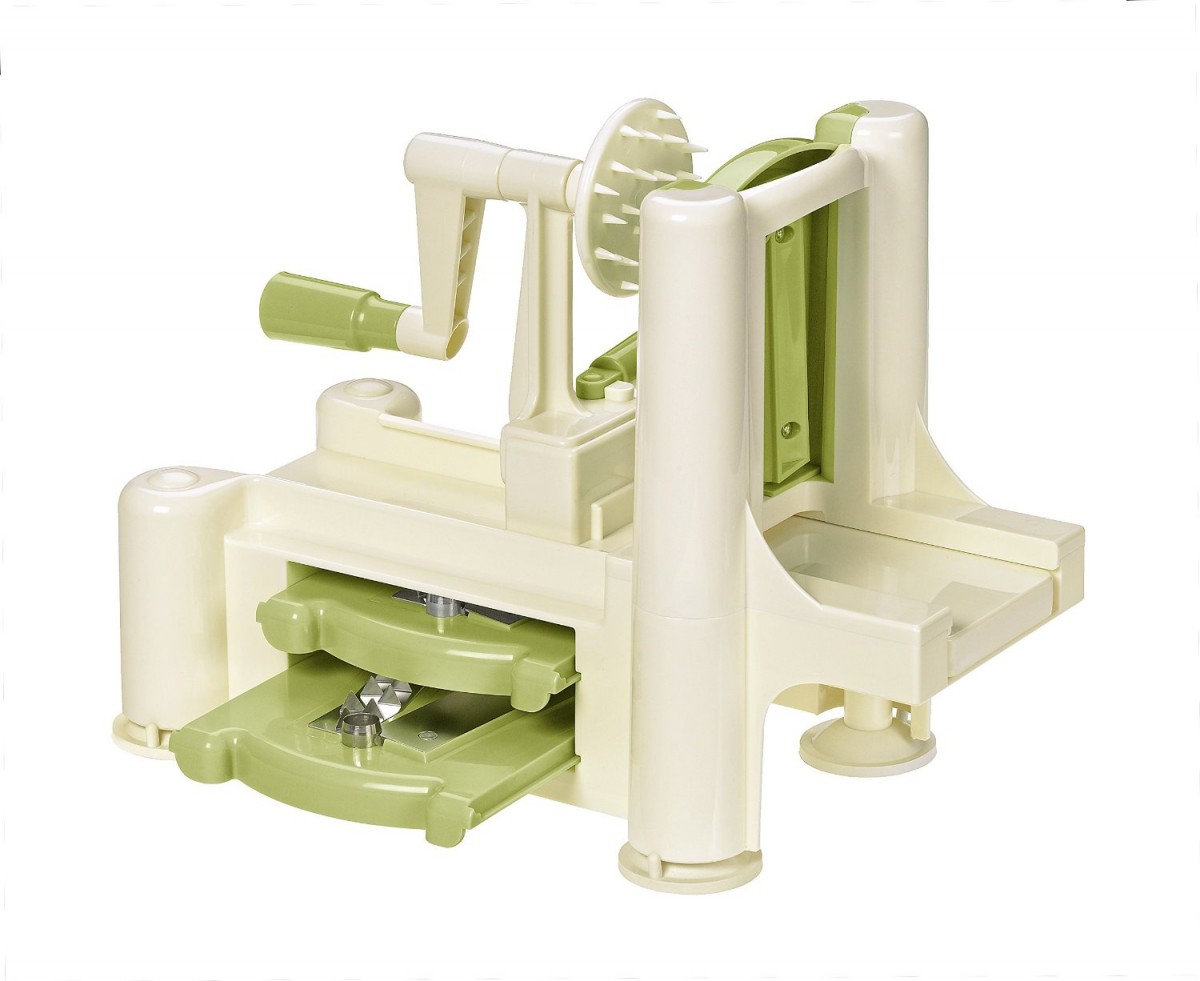 I used a range of warming, anti-inflammatory spices for the simple lentil dahl, including ginger, turmeric and cayenne pepper. Together, they help to warm the body, encourage healthy digestion, support immunity to keep colds and flus at bay, and boost metabolism. Hurrah!
Nutritional yeast adds a great creamy, nutty flavour to the noodles without the need for using any oil on them. It may not sound like the most appealing ingredients, but it's an inactive type of yeast, rich in B vitamins, protein and minerals, with a nutty, cheesy flavour. It's like a dairy-free parmesan cheese and I love it so much! I usually buy it from Health Matters or Nourish (€5.20 for the vitamin B12 fortified version)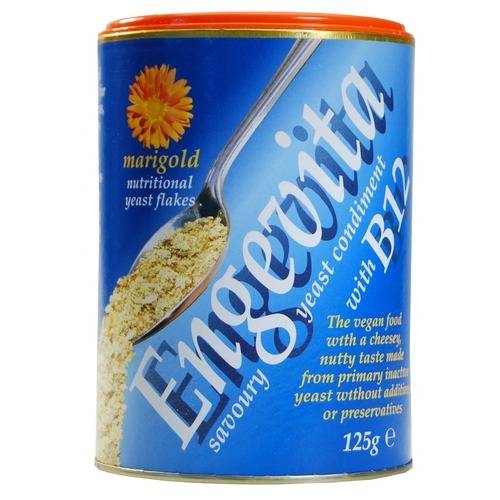 Lentils are also a super source of amino acids and fibre, to help build and repair muscles fibres, and keep blood sugar levels stable.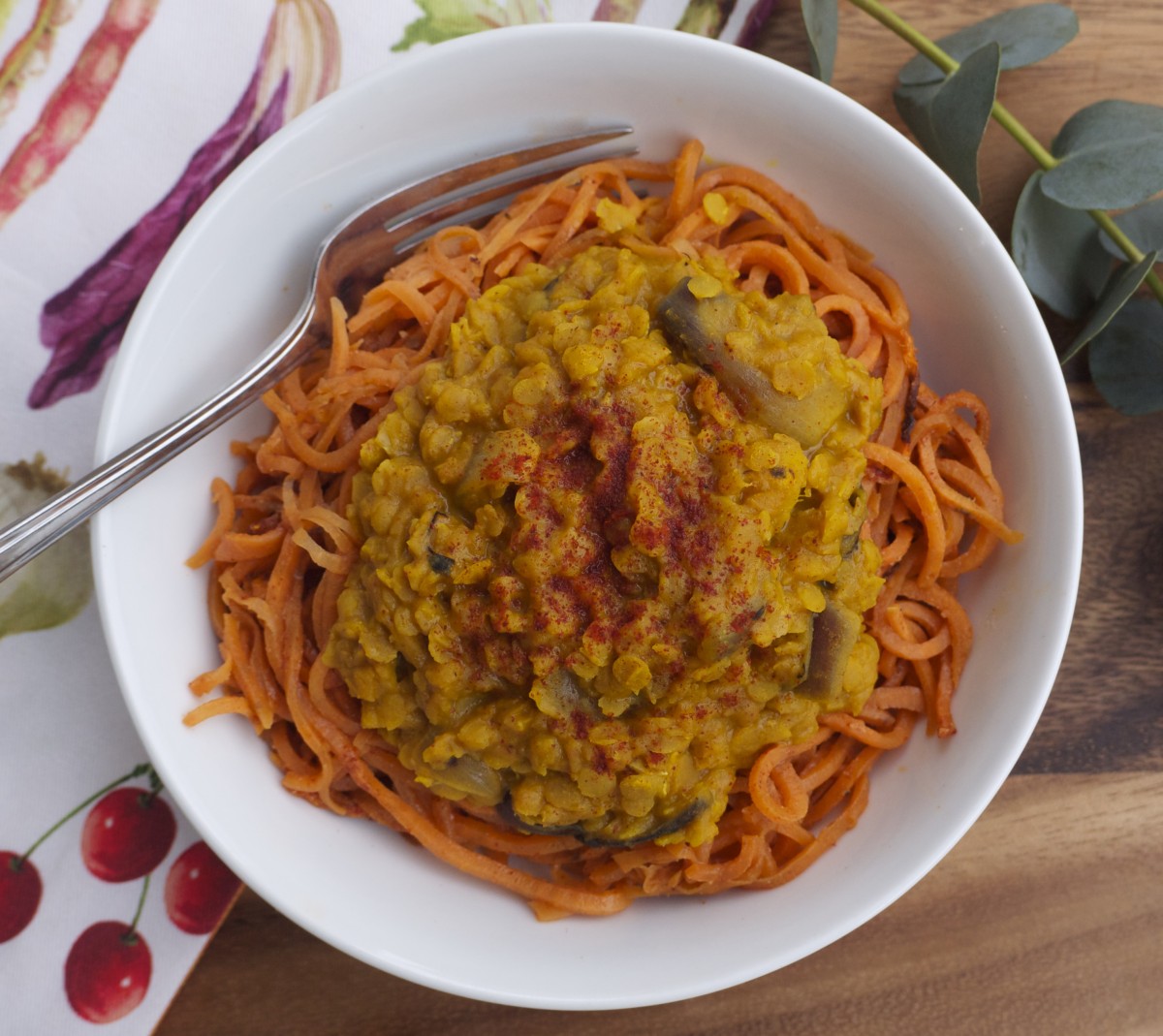 I would love to know if you get a chance to make this recipe for Baked Sweet Potato Noodles with Red Lentil Coconut Dahl! Simply tag #RosannaDavisonNutrition on Instagram or Twitter or come on over to my Facebook to say hello 🙂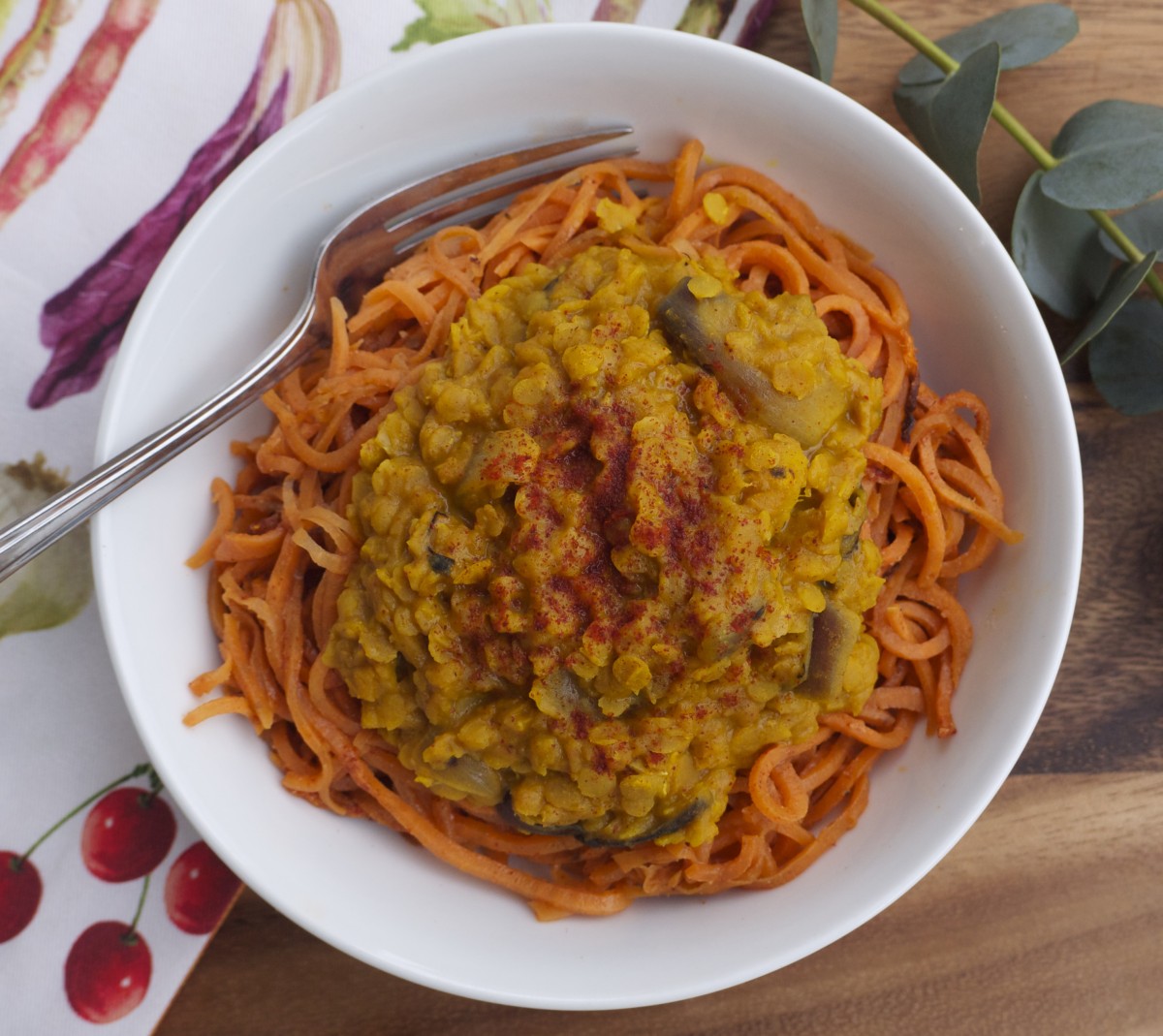 Baked Sweet Potato Noodles with Red Lentil Coconut Dahl
2015-10-25 15:55:43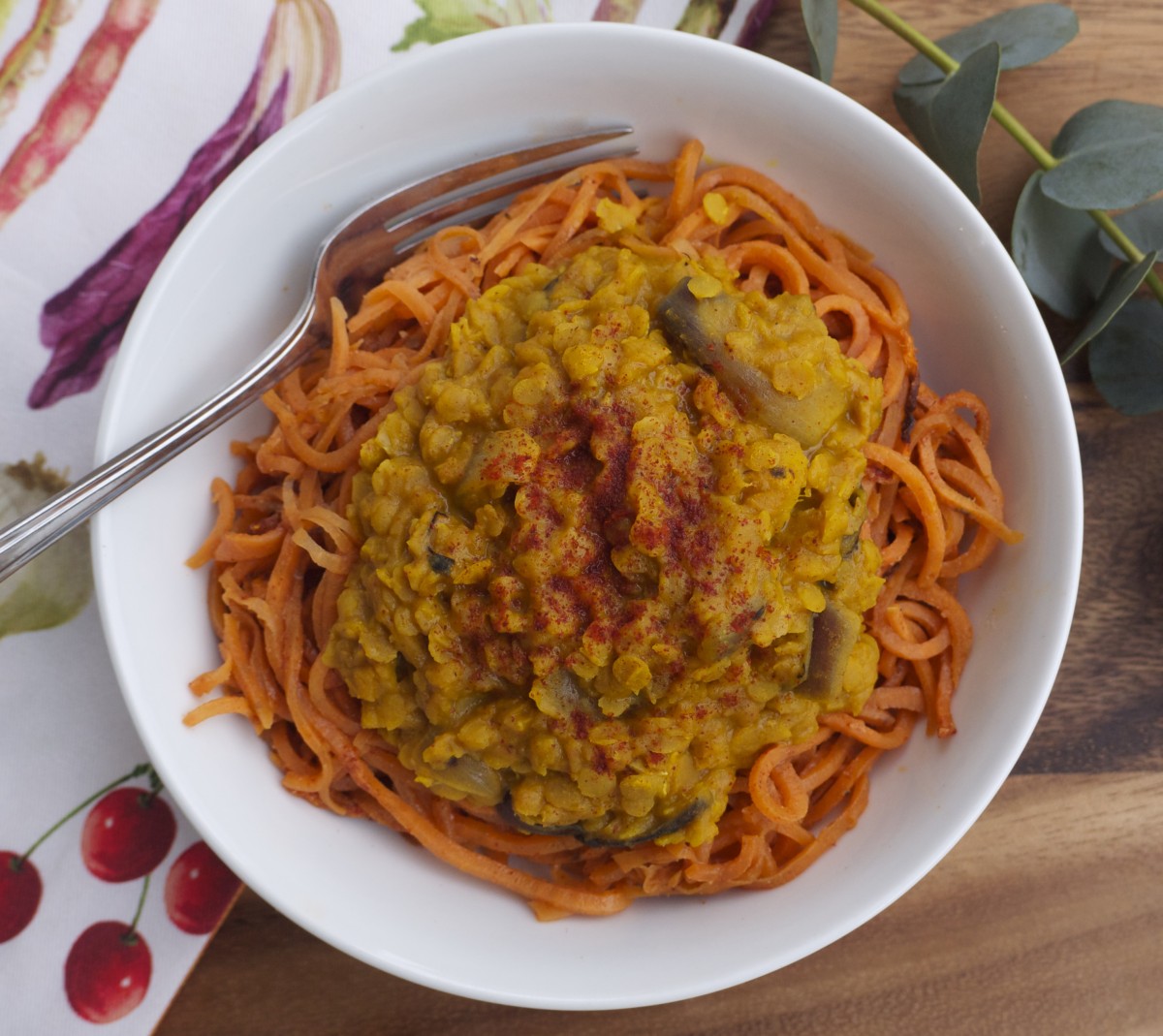 Serves 2
A warming and satisfying comfort dish, full of immune-boosting spices and ideal for autumn and winter meals.
For the Sweet Potato Noodles
coconut oil, to grease
2 medium sweet potatoes
2 tbsp nutritional yeast
2 tsp smoked paprika
1 tbsp tamari (similar to soy sauce, but gluten-free)
For the Lentil Dahl
1/2 tsp virgin coconut oil
1 small red onion, diced
1 clove of garlic, minced
1 tsp fresh root ginger, finely chopped
500ml (2 cups) Koko Coconut Milk or half-fat coconut milk
96g (1/2 cup) split red lentils
1 tsp smoked paprika
1 tsp curry powder
1 tsp turmeric
2 tsp ground cumin
1 tsp ground coriander
pinch of cayenne pepper
pinch of Celtic sea salt and ground black pepper
Instructions
Preheat the oven to 200C and lightly grease a medium-large baking tray with coconut oil, or line with greaseproof paper.
Peel the sweet potatoes and use a spiraliser or vegetable peeler to process them into noodles. If using a spiraliser, I like to choose sweet potatoes that are as straight and even as possible, and cut off the pointed sections at each end to make them easier to secure in the spiraliser.
Spread the sweet potatoes across the baking tray and sprinkle with nutritional yeast and smoked paprika, and add a dash of tamari. Gently mix until well distributed and bake in the oven at 200C for 15-20 minutes, until the tops begin to turn golden-brown and crisp. I mixed the noodles around in the baking tray after about 12 minutes and put them back in the oven again.
While the noodles bake, heat up the coconut oil in a medium saucepan over a medium-high heat and add the chopped onion, ginger and garlic. Sauté for 2-3 minutes until they begin to turn golden.
Add the coconut milk, red lentils, smoked paprika, curry powder, turmeric, ground cumin, ground coriander, cayenne pepper and seasoning.
Bring the coconut milk to the boil for 2-3 minutes, then lower the heat to a simmer, partly cover the saucepan with a lid, and allow the dahl to simmer for another 10-12 minutes.
Stir regularly until it begins to thicken up.
Remove the lid and allow the remainder of the liquid to evaporate, until a thick dahl has formed.
Taste and add more spices or seasoning, if desired.
Divide the noodles between two bowls and top with the lentil dahl and a sprinkle of smoked paprika, and serve.
Notes
Any leftovers can be stored in an airtight container in the fridge for up to 3 days.
Rosanna Davison Nutrition https://www.rosannadavisonnutrition.com/